A Friendly Rivalry Led to the Design of a Sculptural Door Stopper
A Friendly Rivalry Led to the Design of a Sculptural Door Stopper
1/13 Photos
2/13 Photos
3/13 Photos
4/13 Photos
5/13 Photos
6/13 Photos
7/13 Photos
8/13 Photos
9/13 Photos
10/13 Photos
11/13 Photos
12/13 Photos
13/13 Photos
Perhaps no other object "gets the boot" quite as much (and quite as literally) as the everyday door stopper. This simple object with just one function isn't usually given much thought, but a friendly rivalry amongst the co-founders of Massproductions, design manager and founder Chris Martin and his co-founder Magnus Elebäck, led to a new design, one with an improved functionality but with an added sculptural look. With its gradual height-increasing slope, the Universal Door Wedge is designed to fit most, if not all, doors.
When sharing more of the impetus that led to this project, Martin says, "Magnus knew I was looking for a new project and put a quick sketch on a door wedge on my desk. It was a nice beautiful, sculpted wooden door wedge. This made me appalled. I'm the designer, so why is he provoking me by designing this? I simply had to do something better. In this furious state, I used the negative energy to create my own door wedge. And I beat his on all levels, quite convincingly. Mine is better, more refined, more functional, more interesting, and even more beautiful."
Part of Massproduction's new collection "The Little Things," the Universal Door Wedge is made of SBR rubber and can be cast in a single piece. The 90 degree angles give the object a strict geometric design while the handle allows the user to easily pick up the wedge at a comfortable height rather than crouching all the way down to the floor.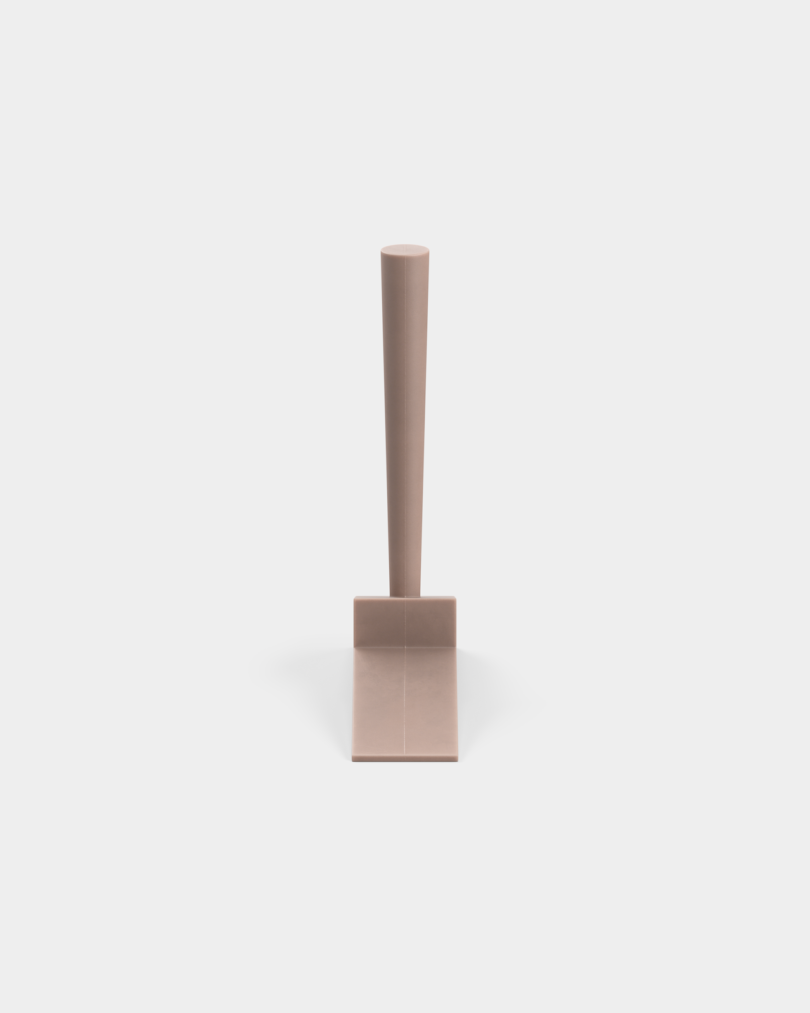 To learn more about the Universal Door Wedge or to purchase it, visit massproductions.se.