A Glass-Stacked House in Vietnam Shrouded in Greenery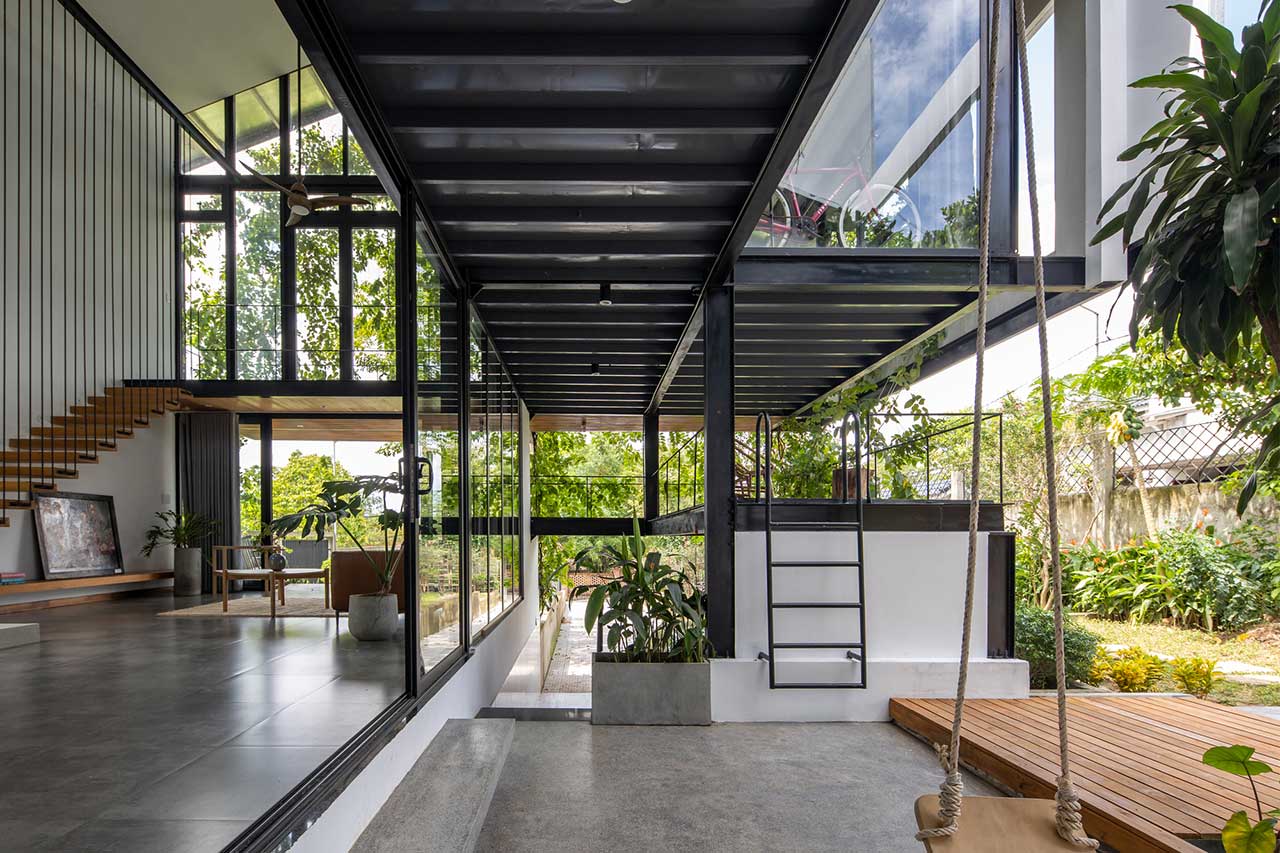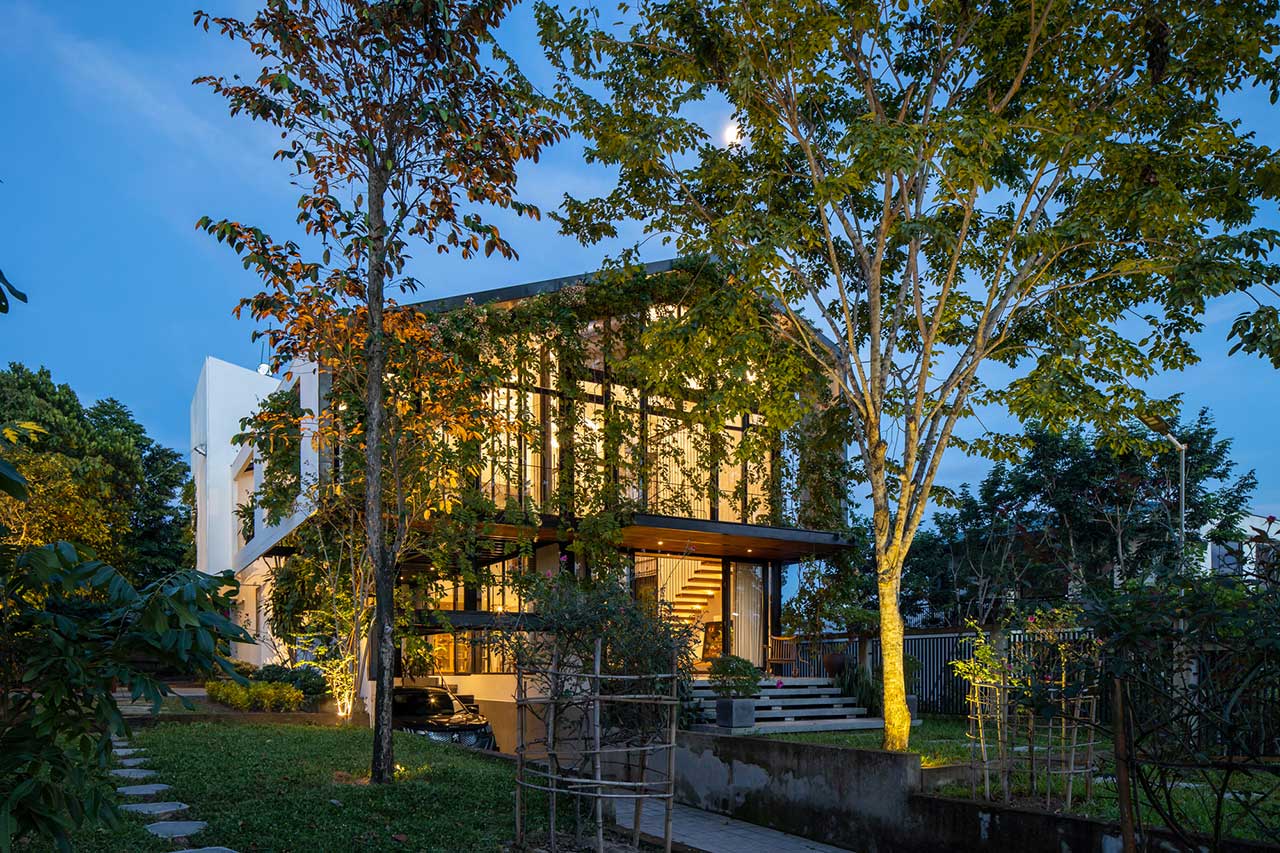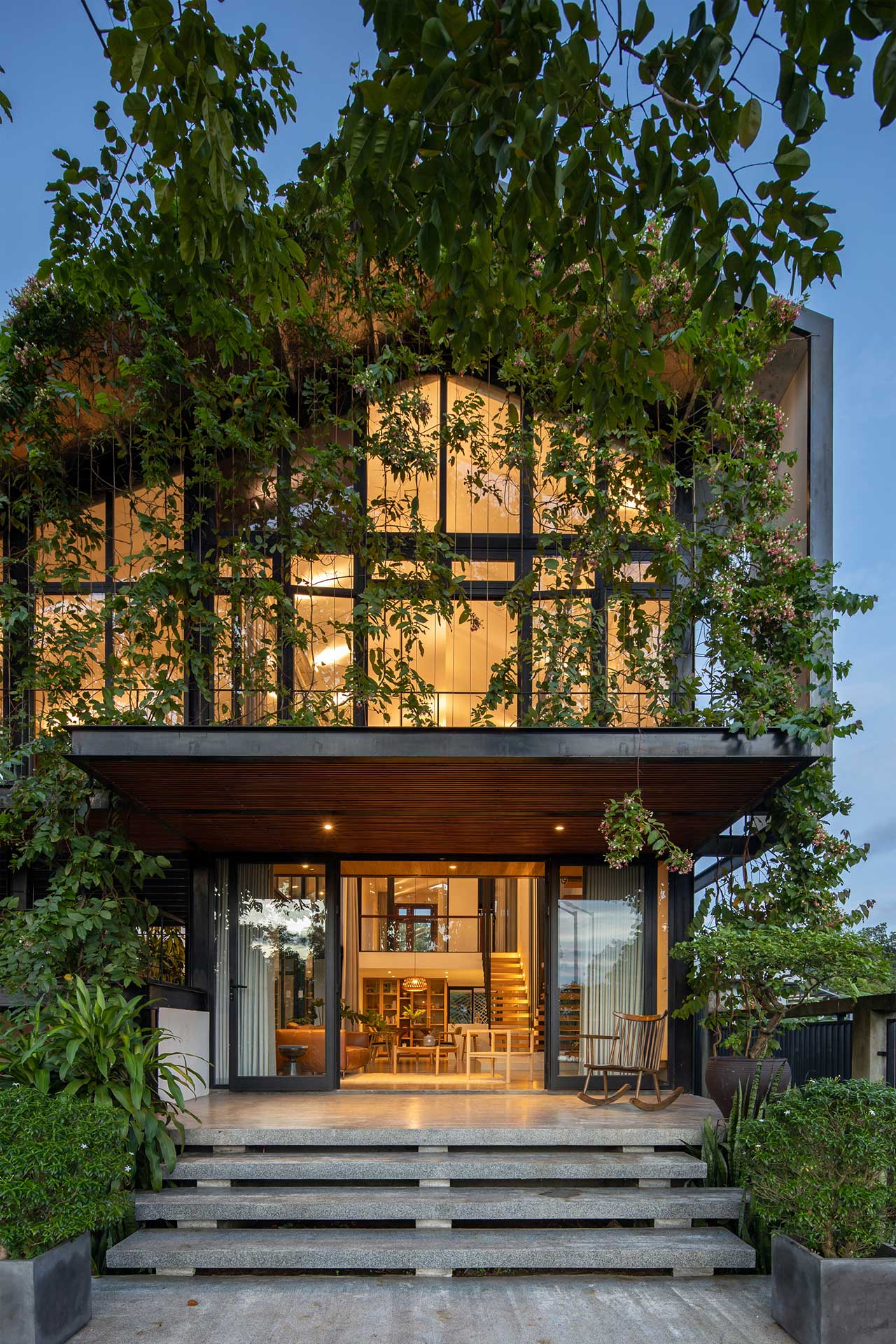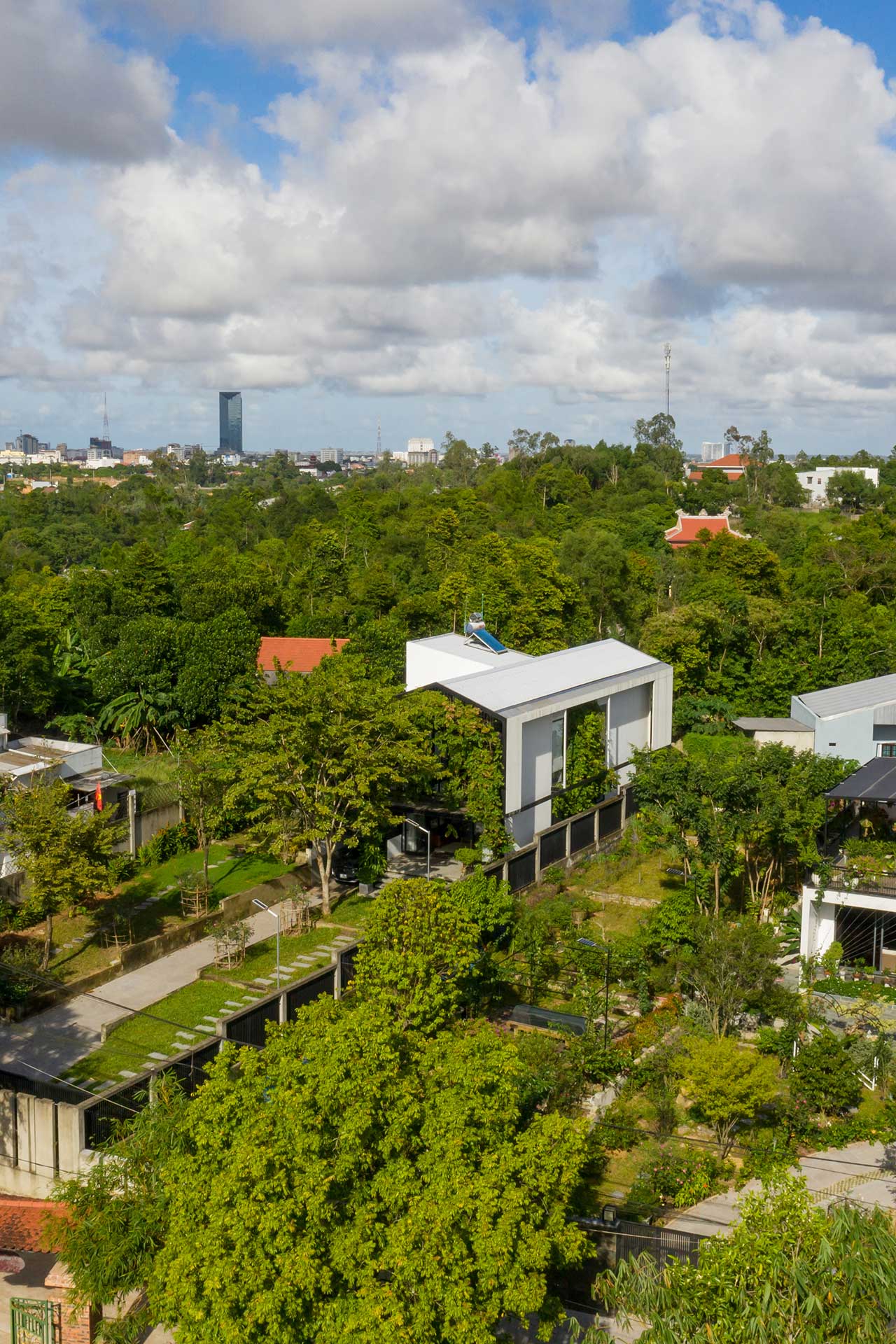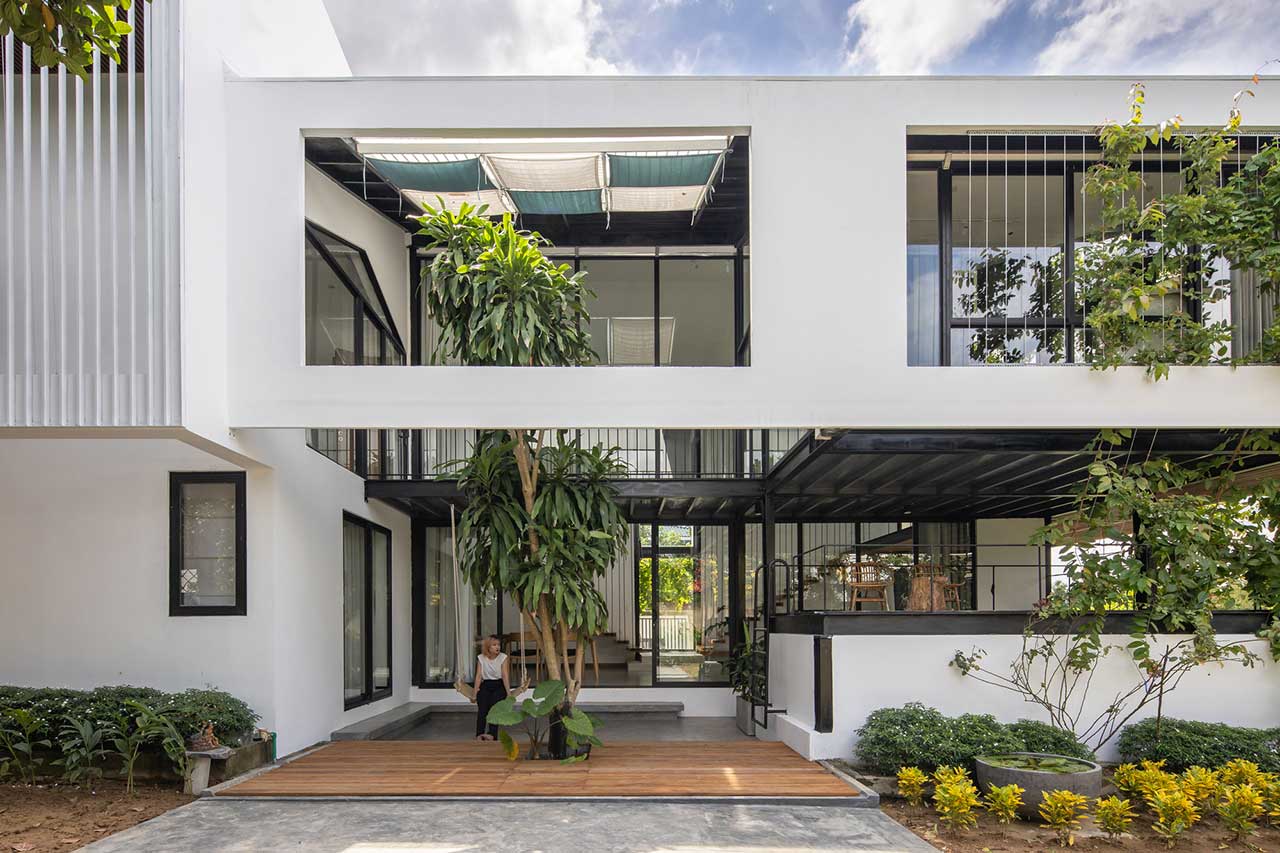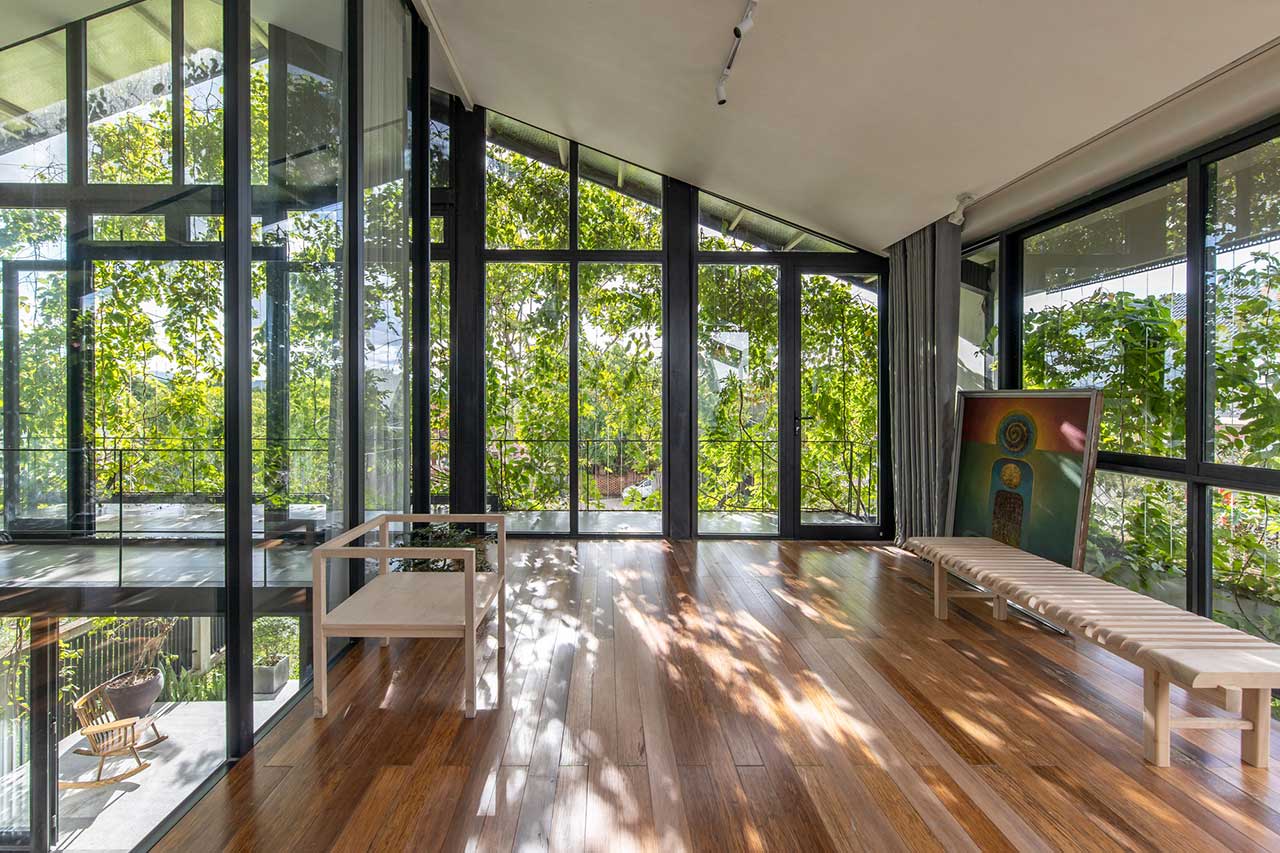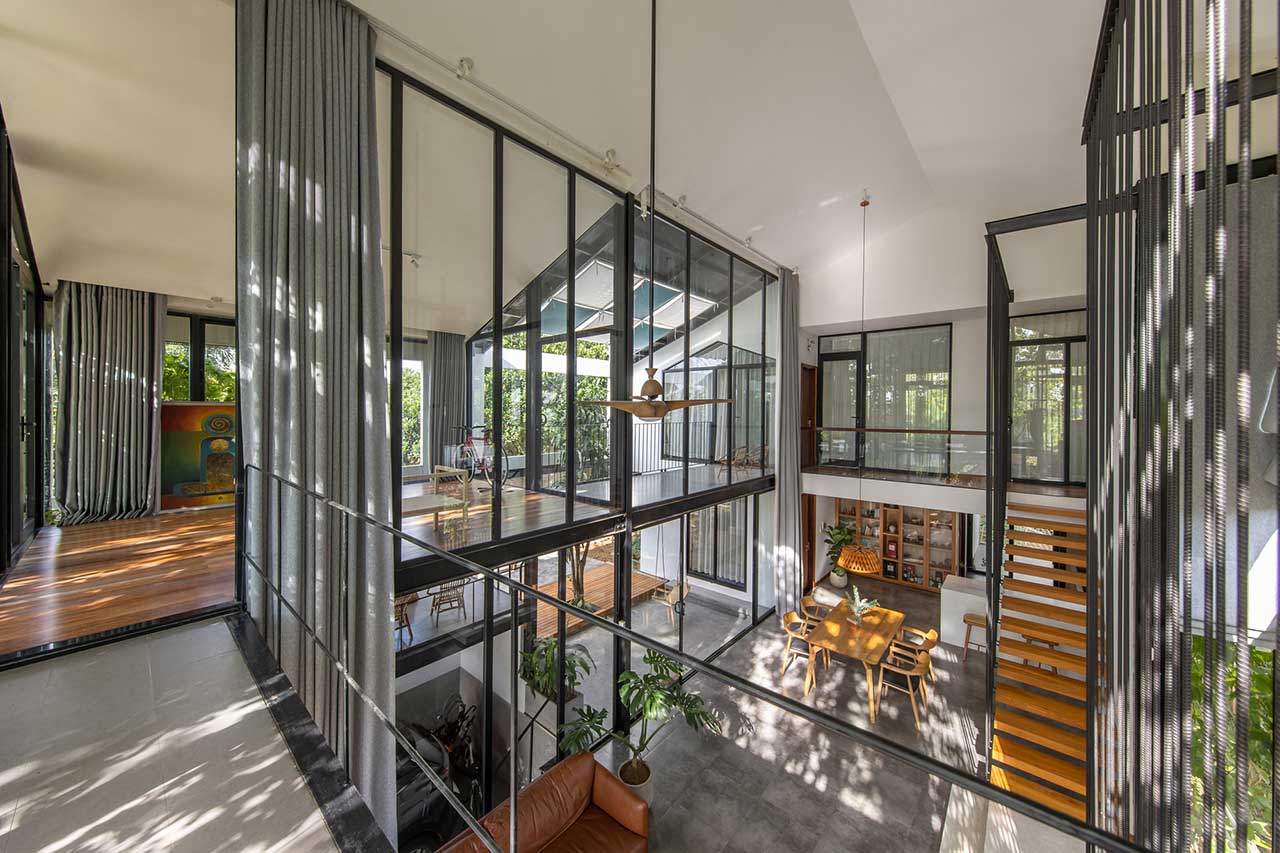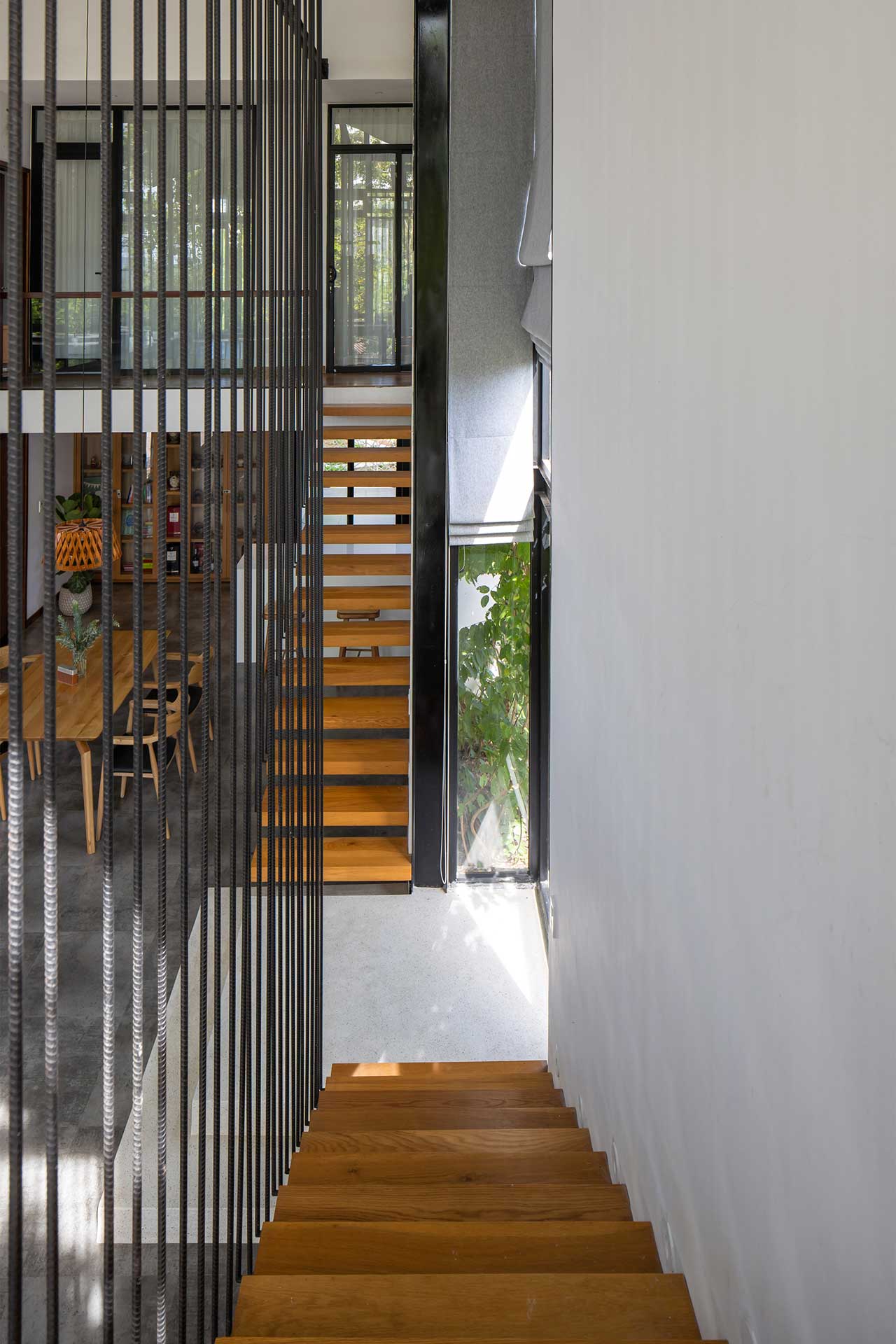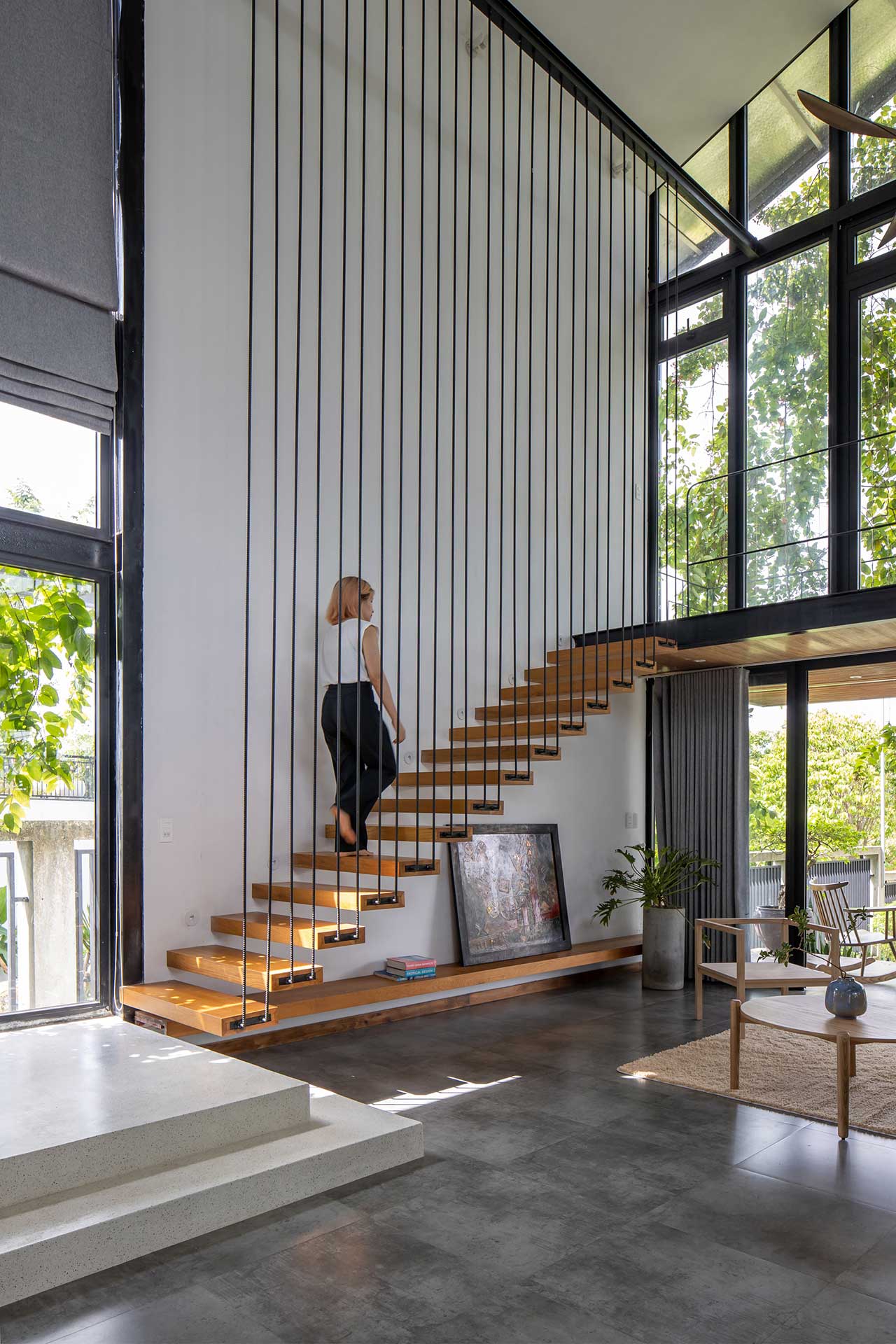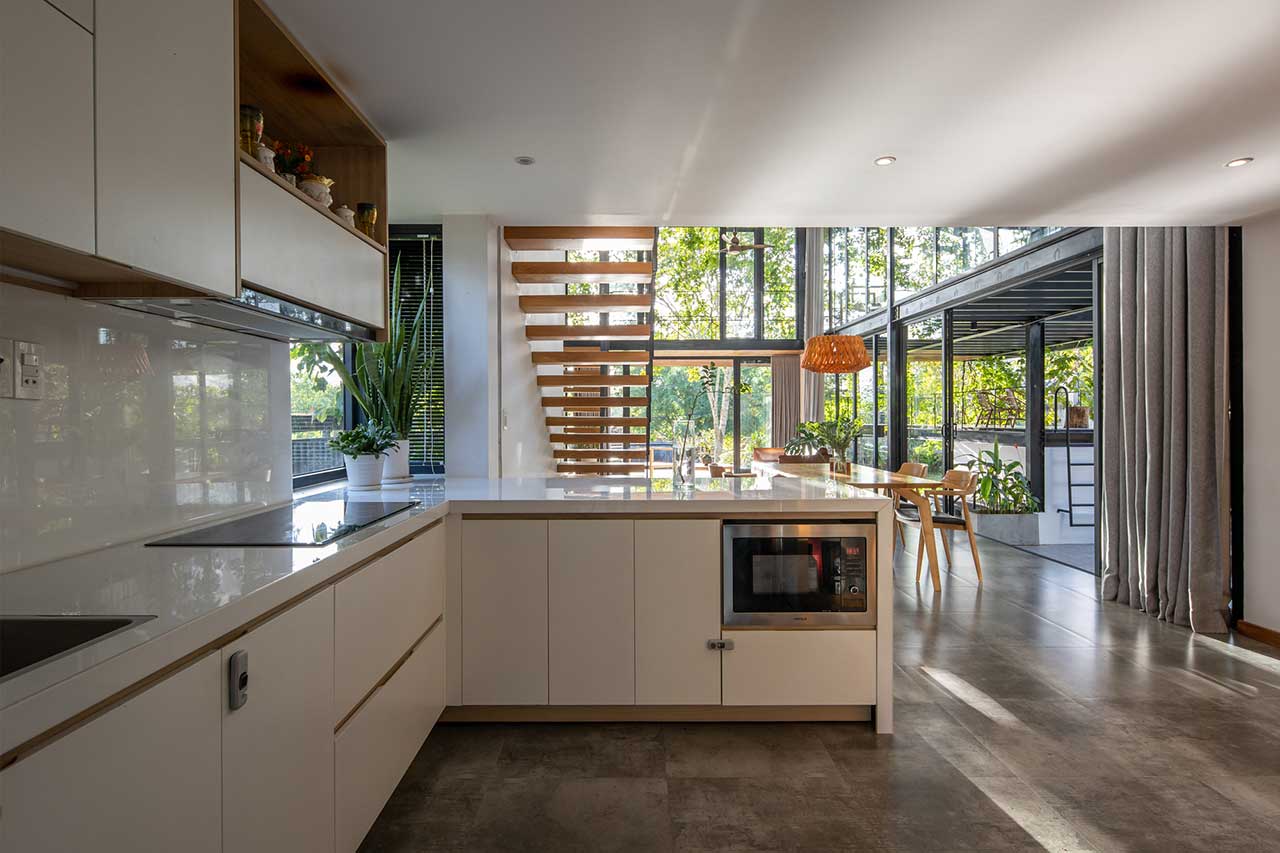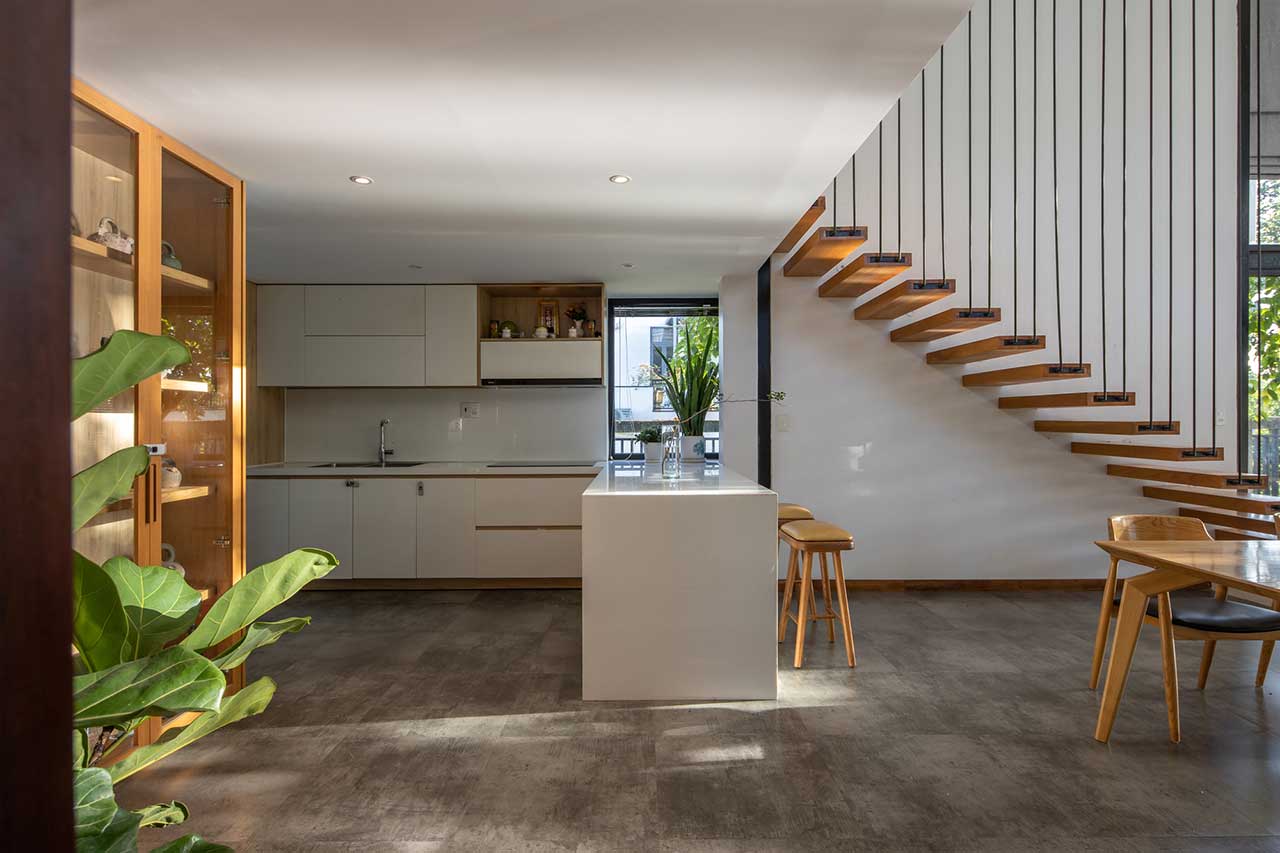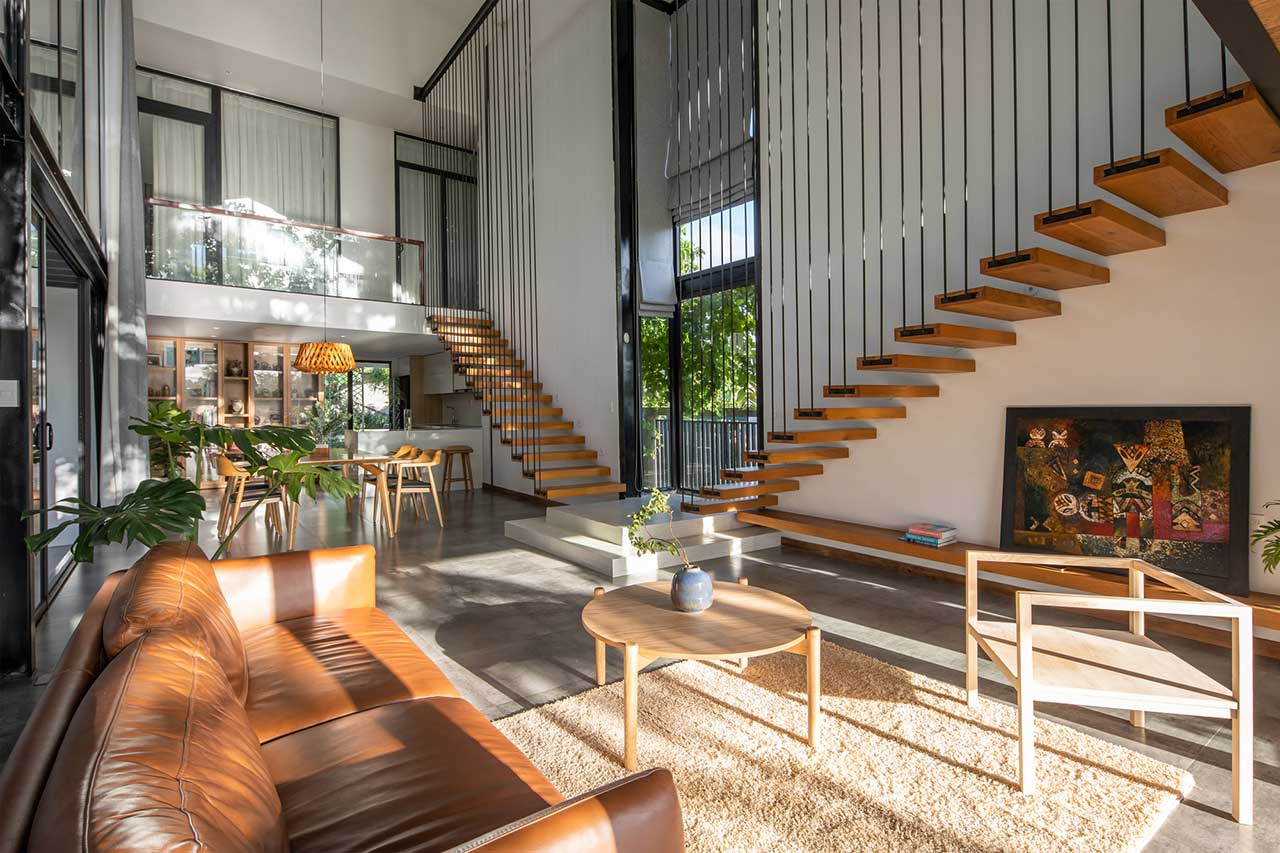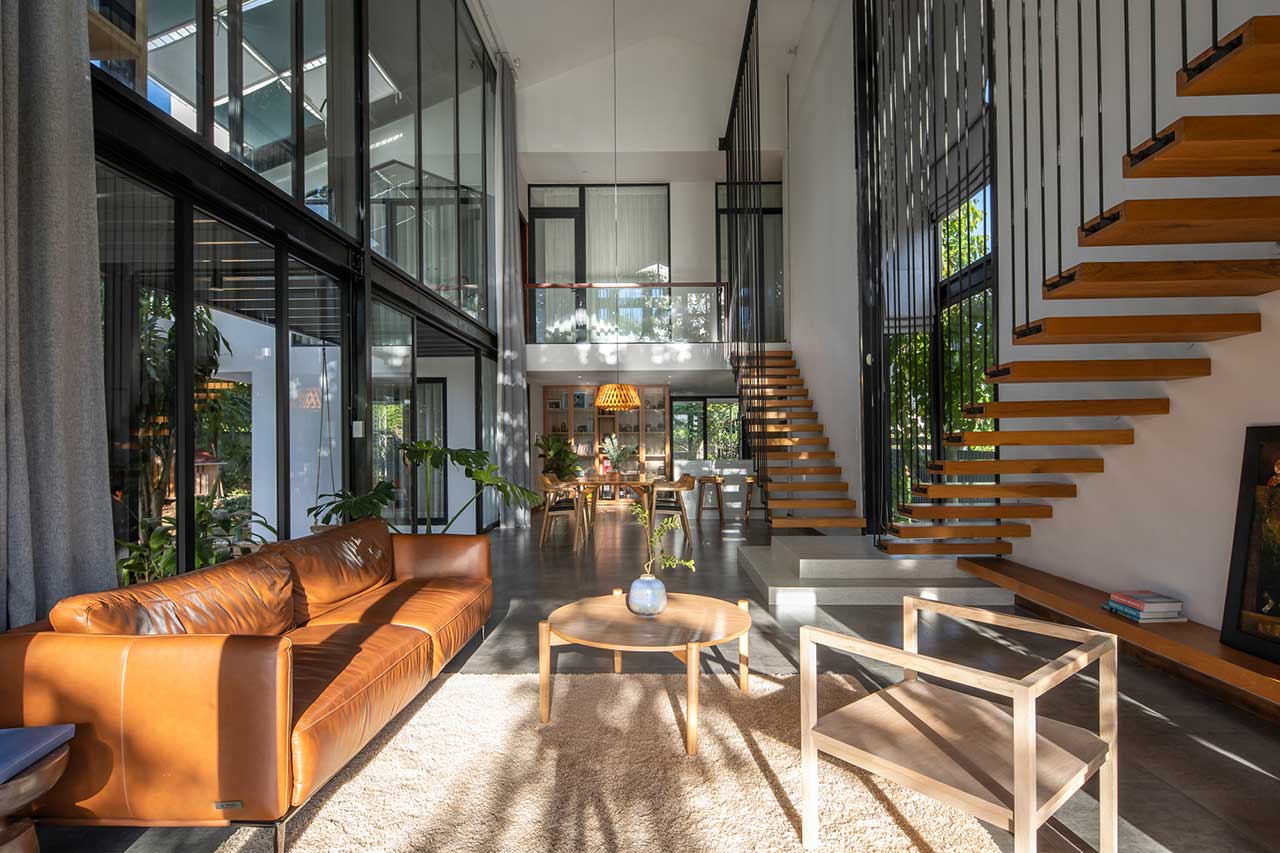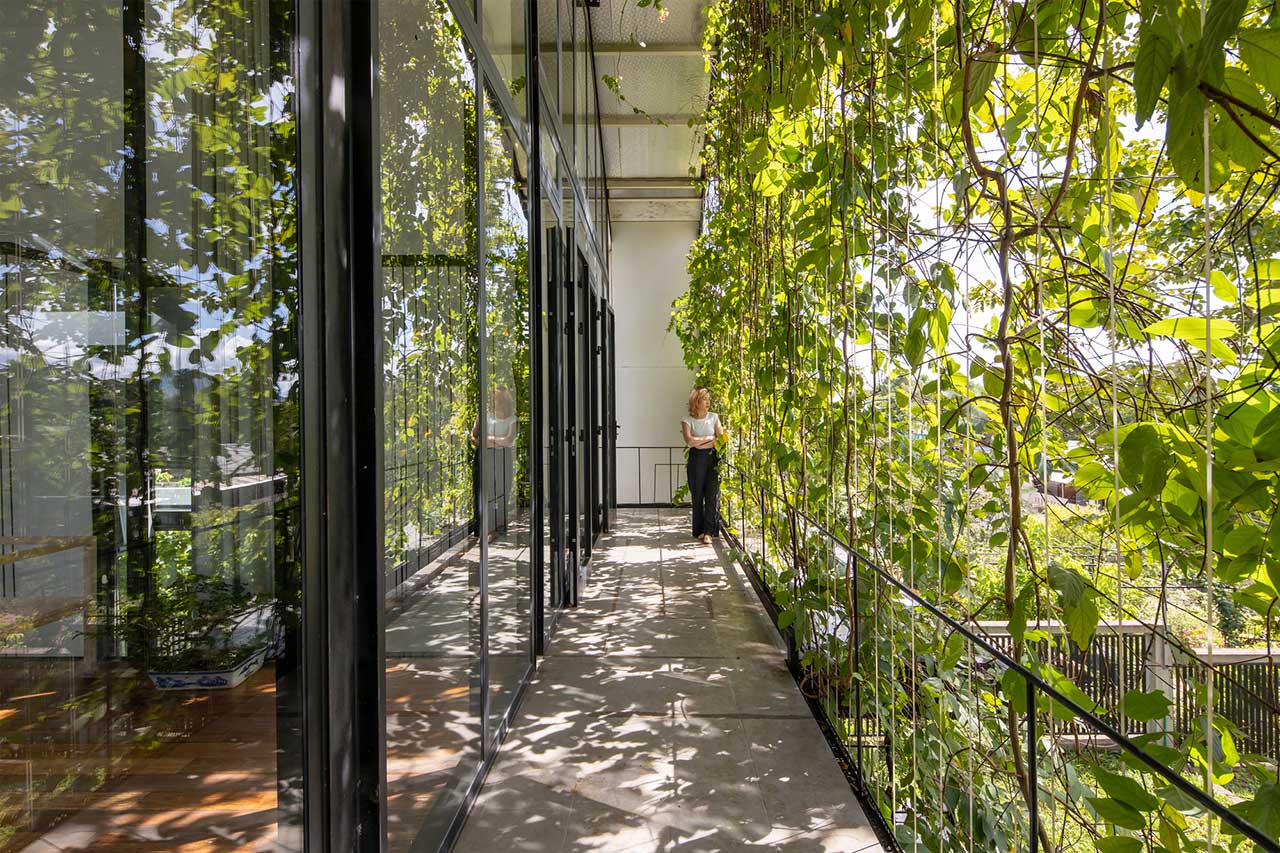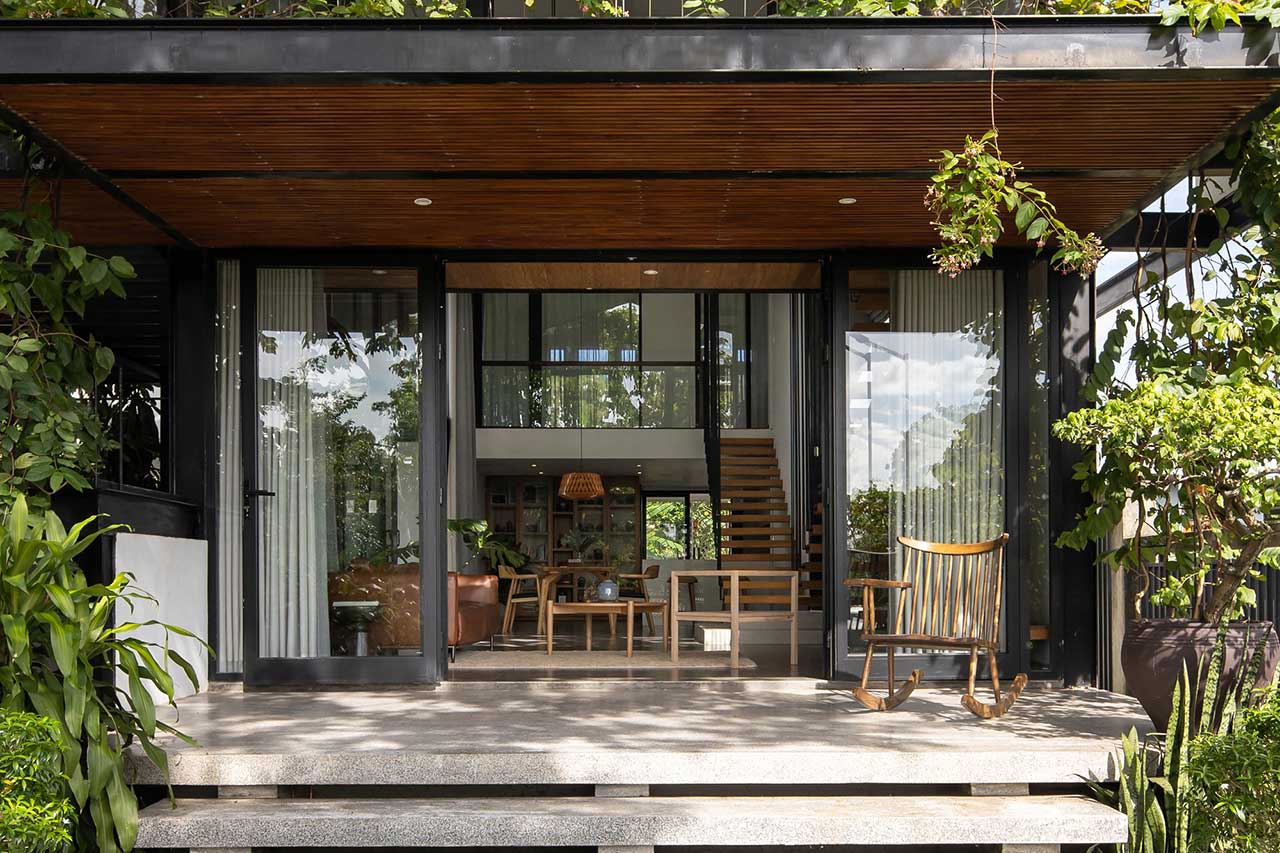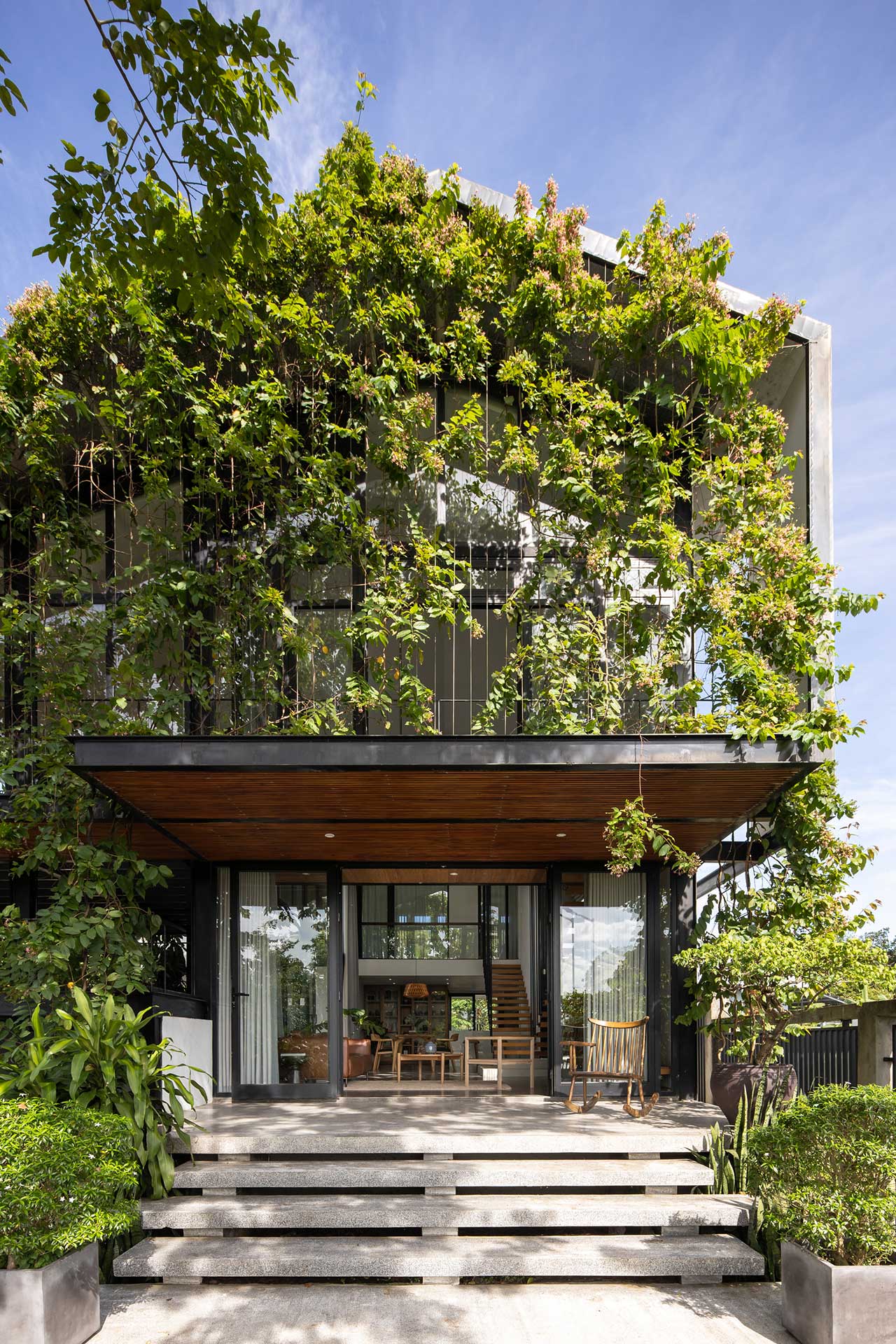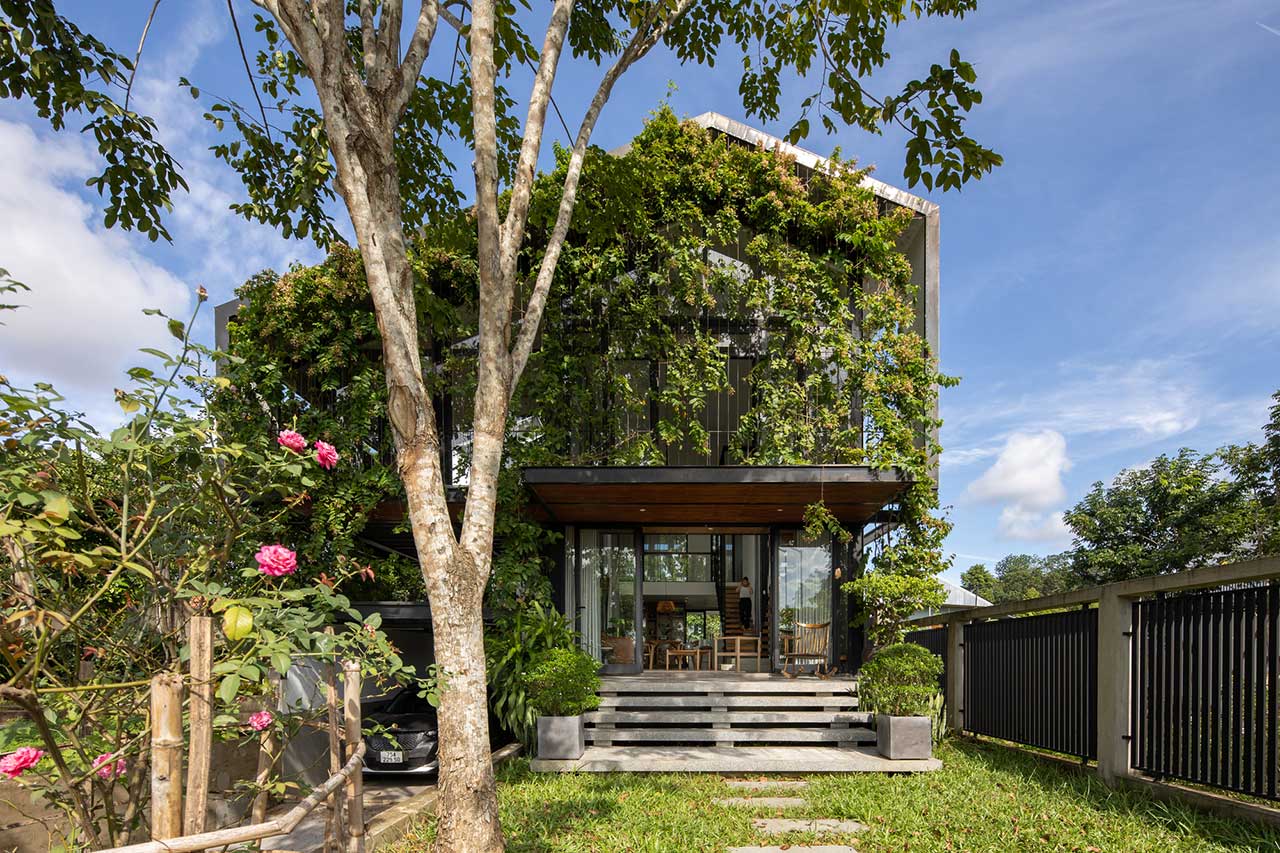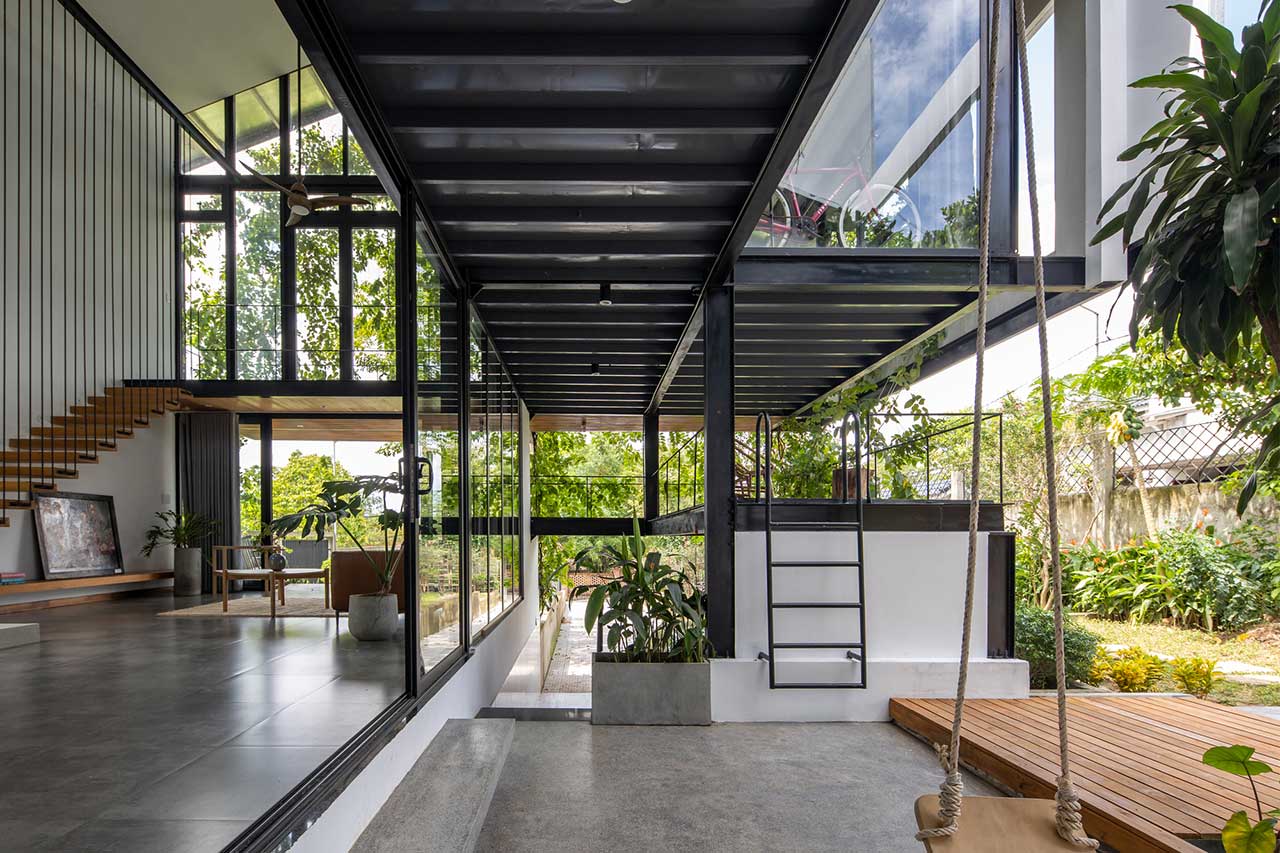 A Glass-Stacked House in Vietnam Shrouded in Greenery
1/20 Photos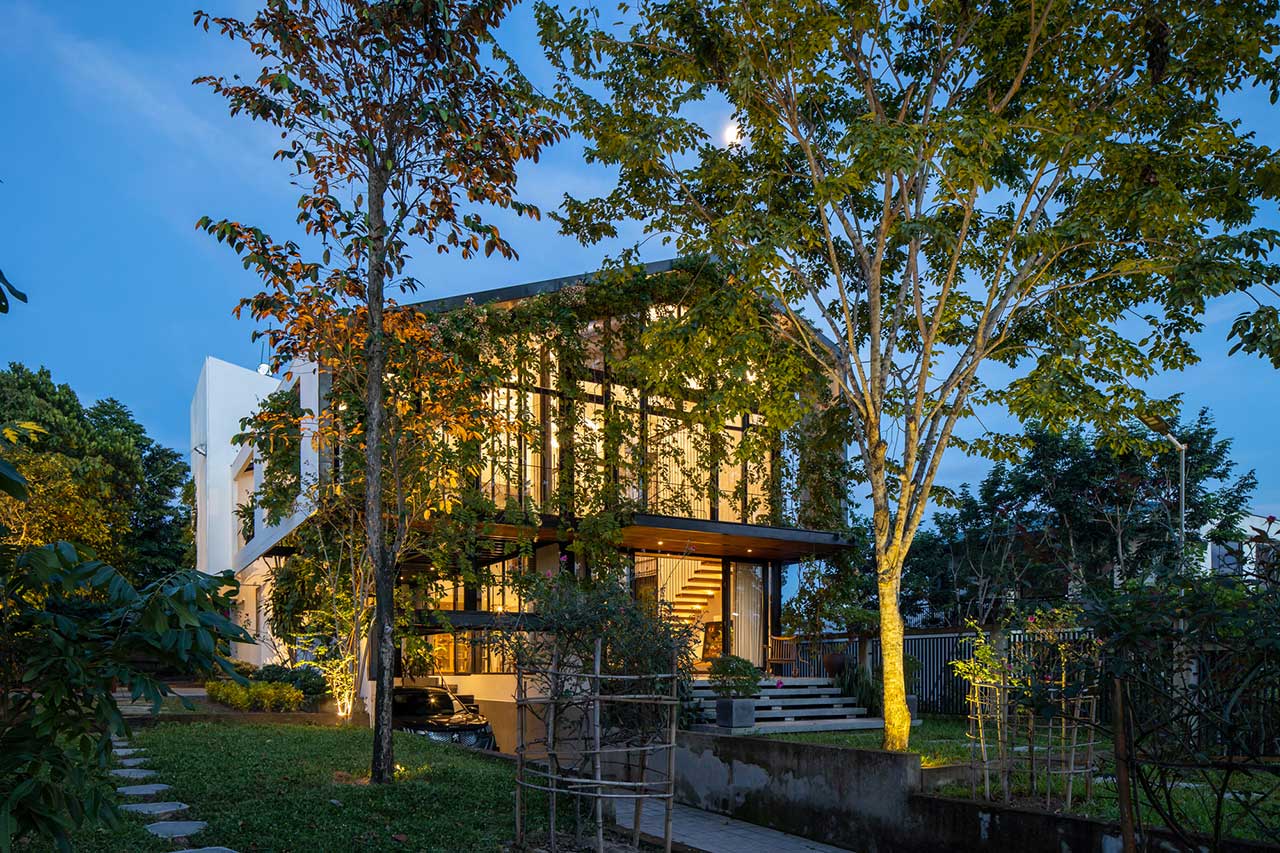 2/20 Photos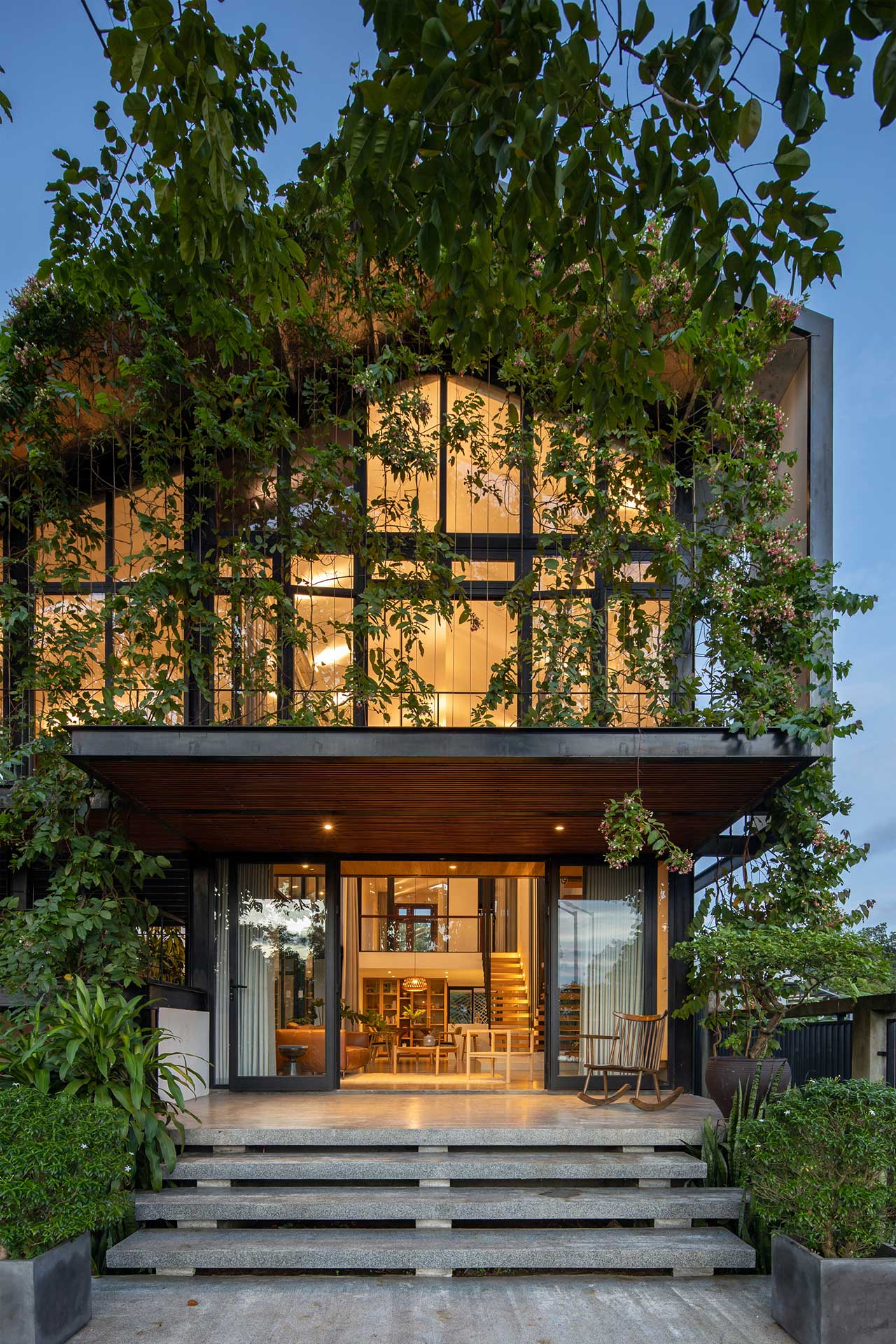 3/20 Photos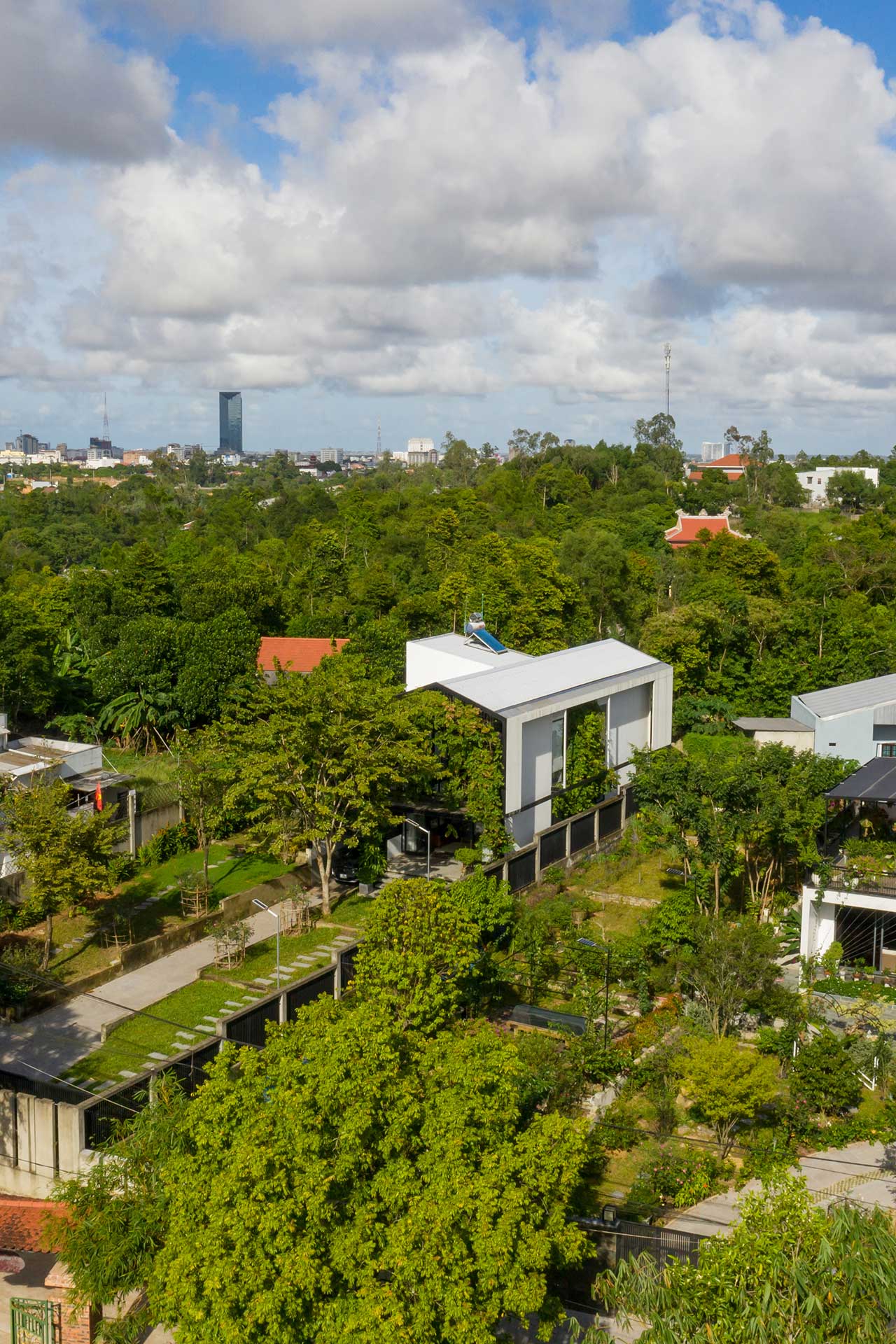 4/20 Photos
5/20 Photos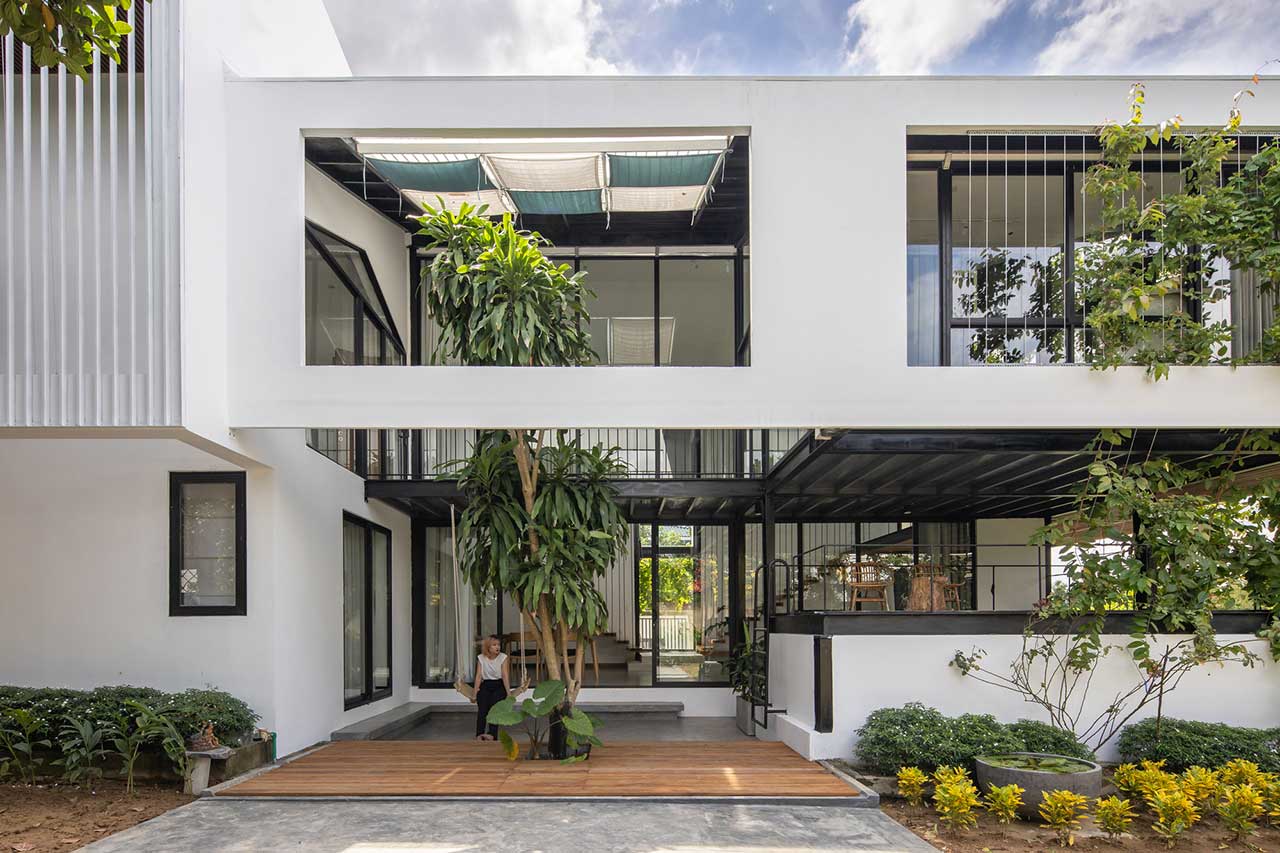 6/20 Photos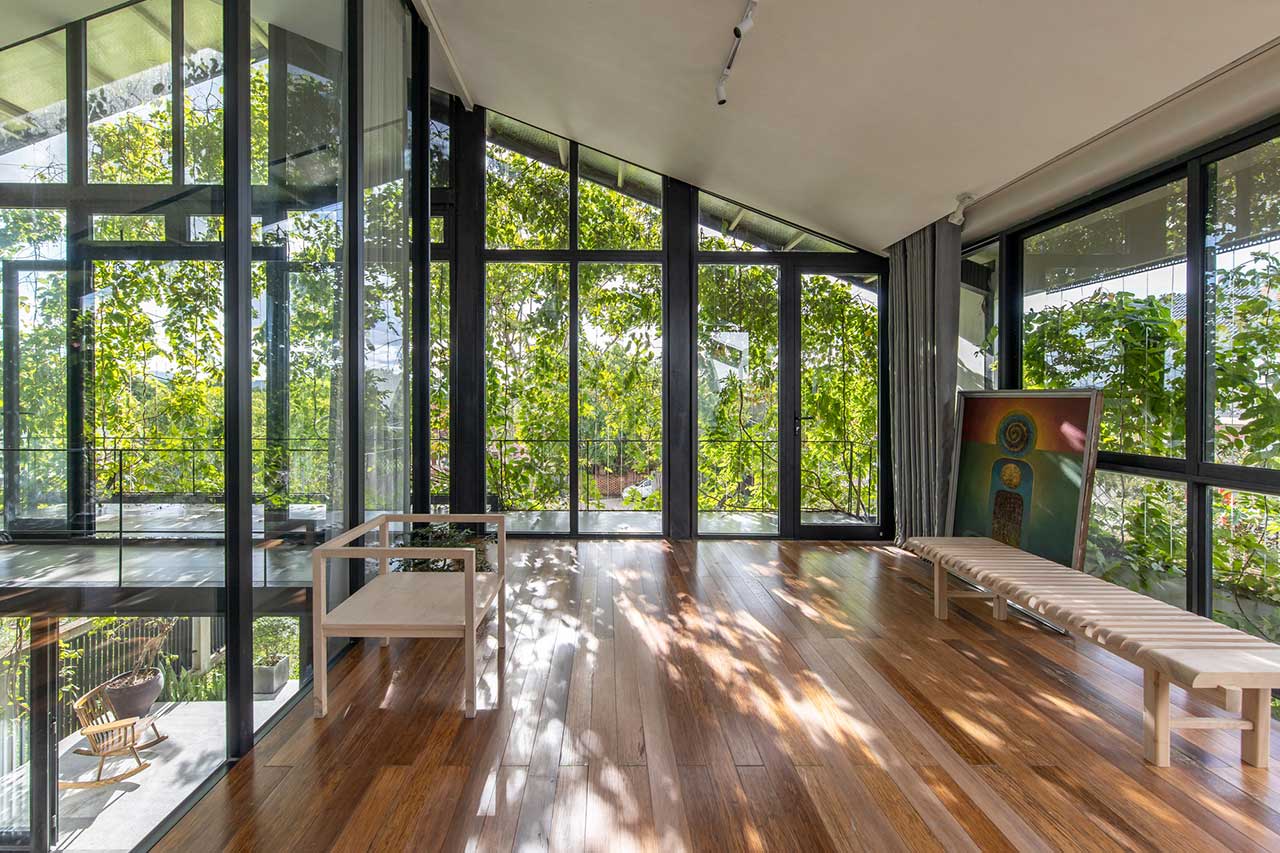 7/20 Photos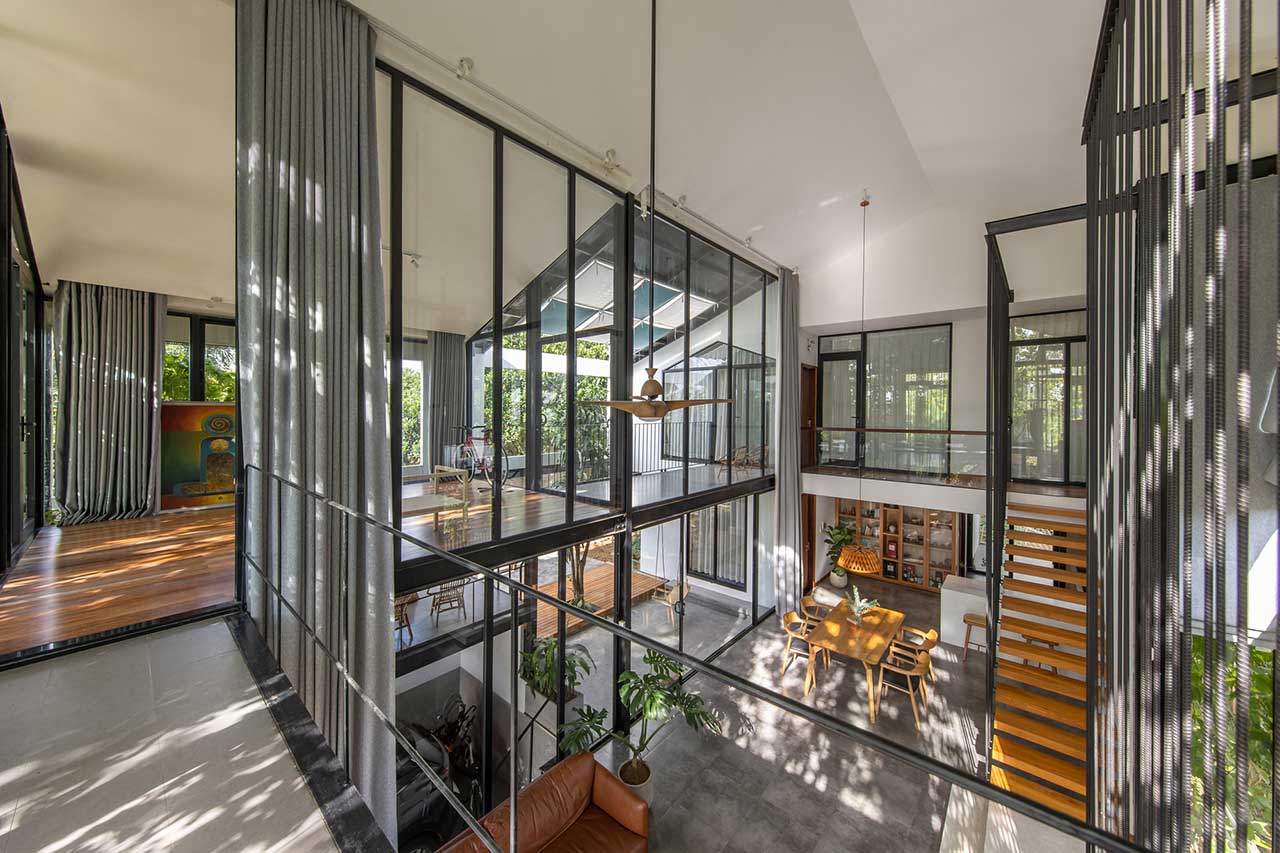 8/20 Photos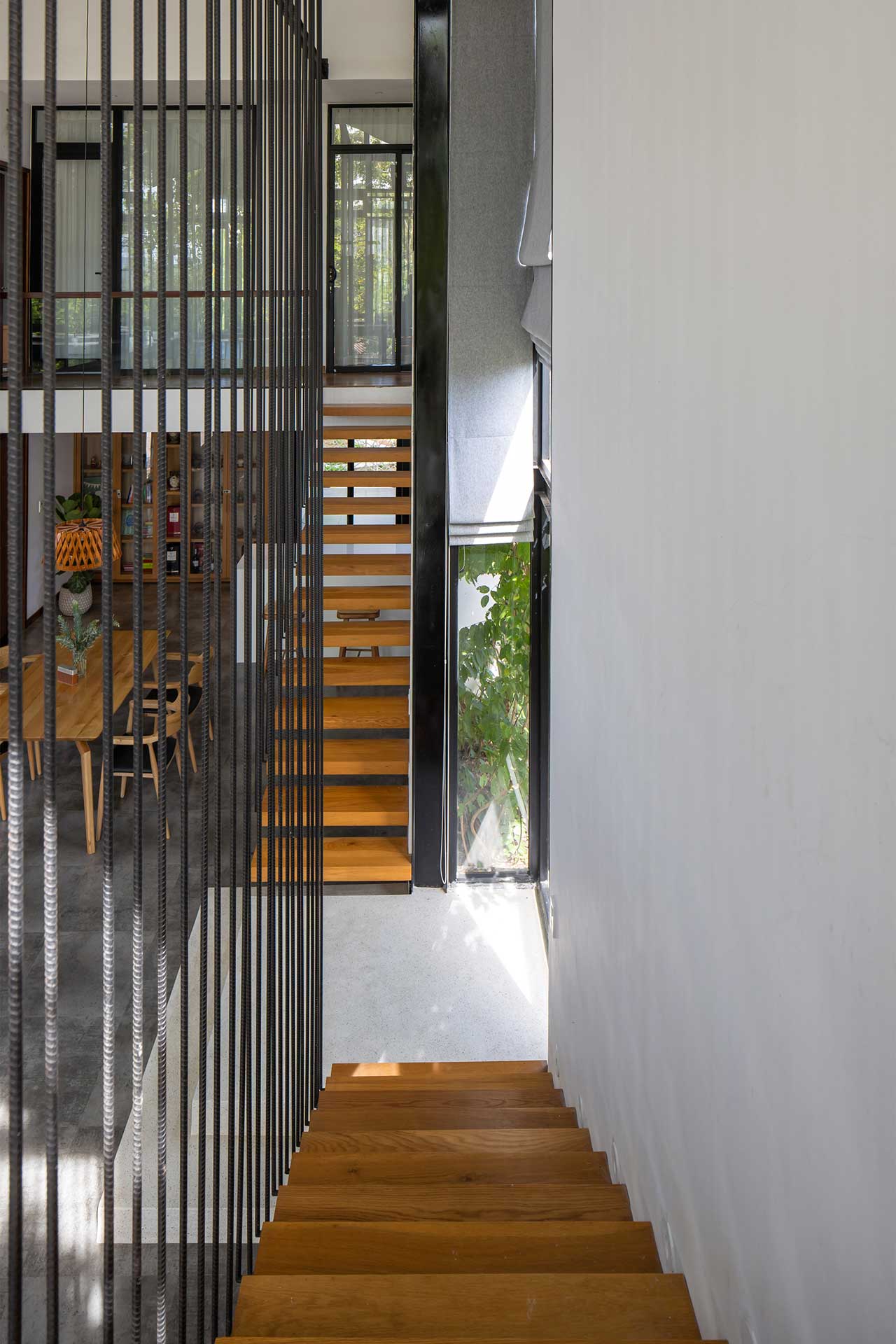 9/20 Photos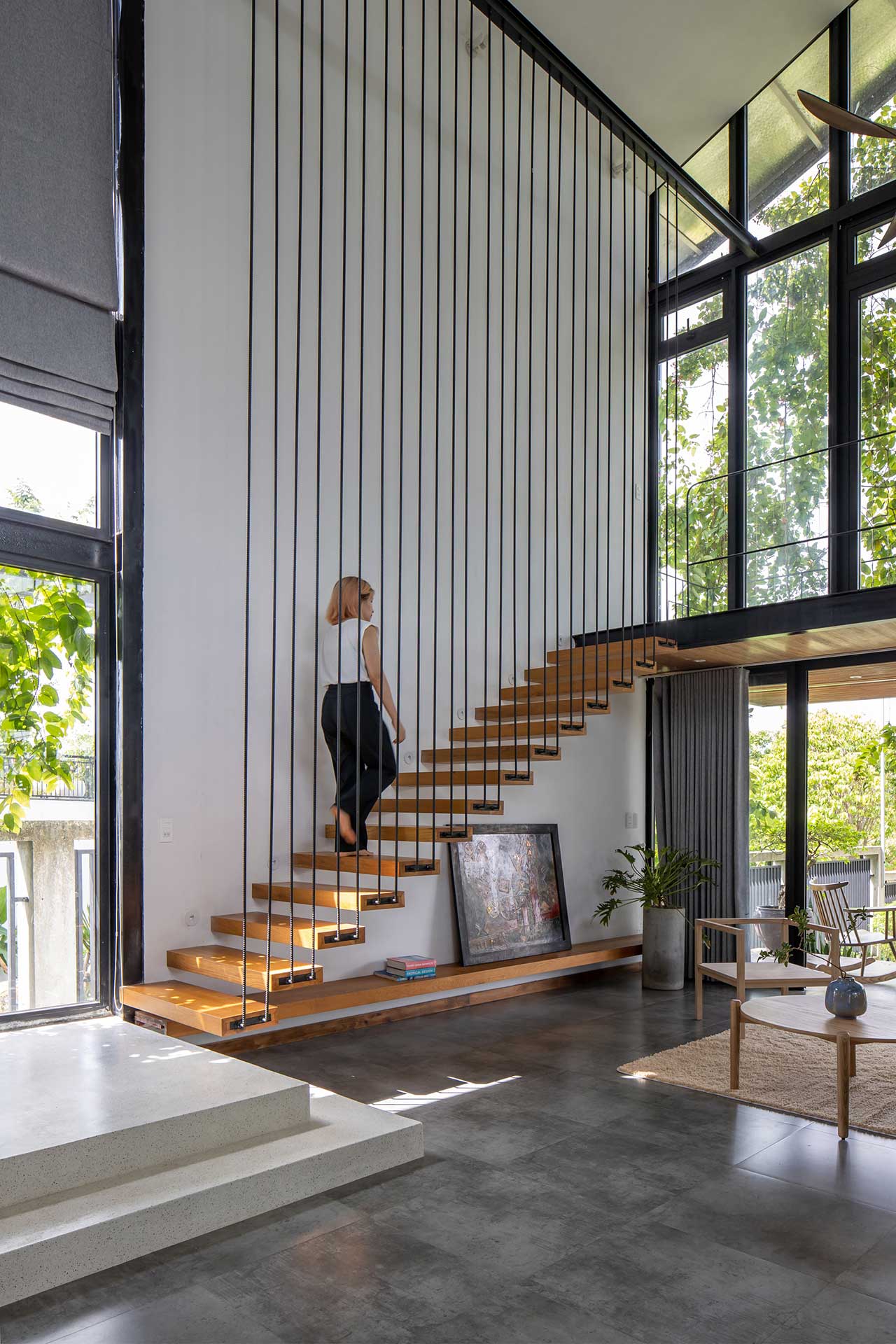 10/20 Photos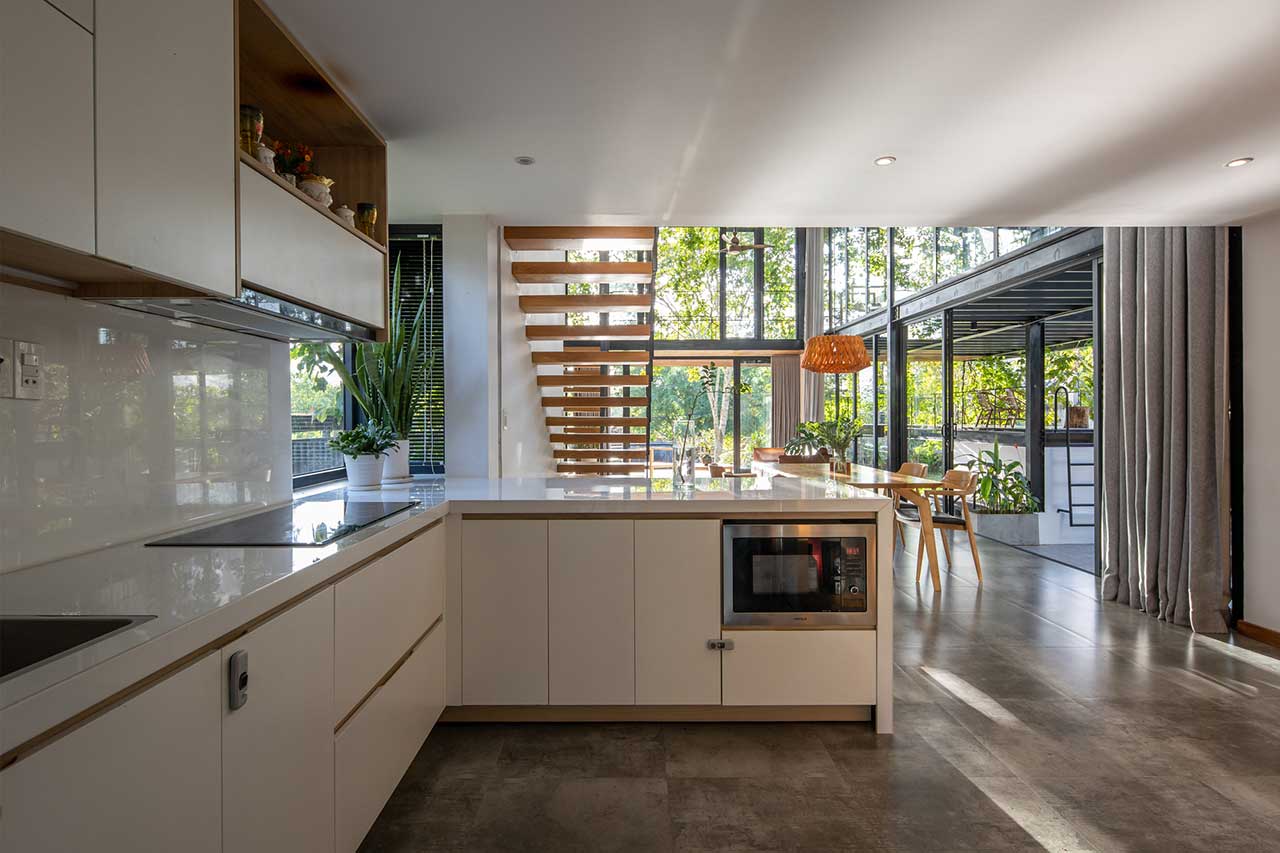 11/20 Photos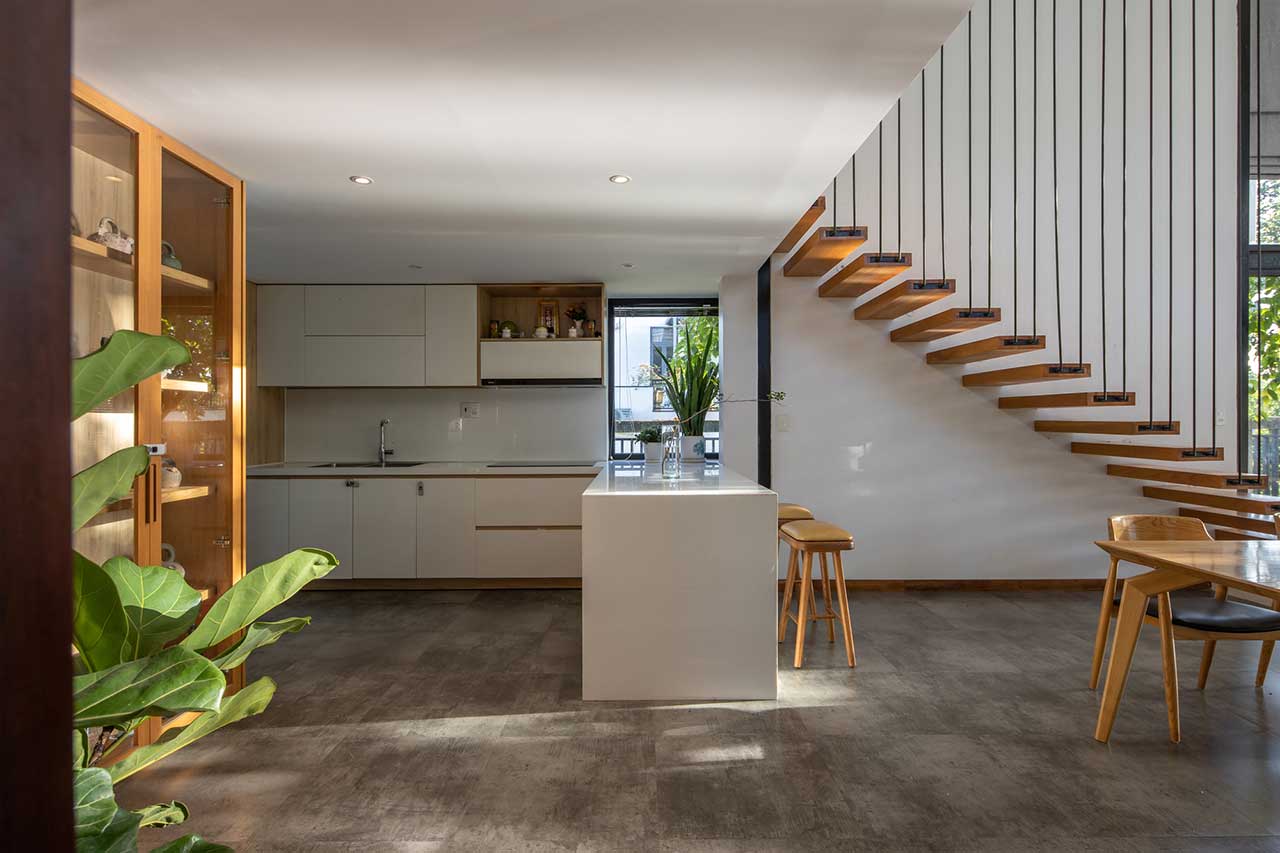 12/20 Photos
13/20 Photos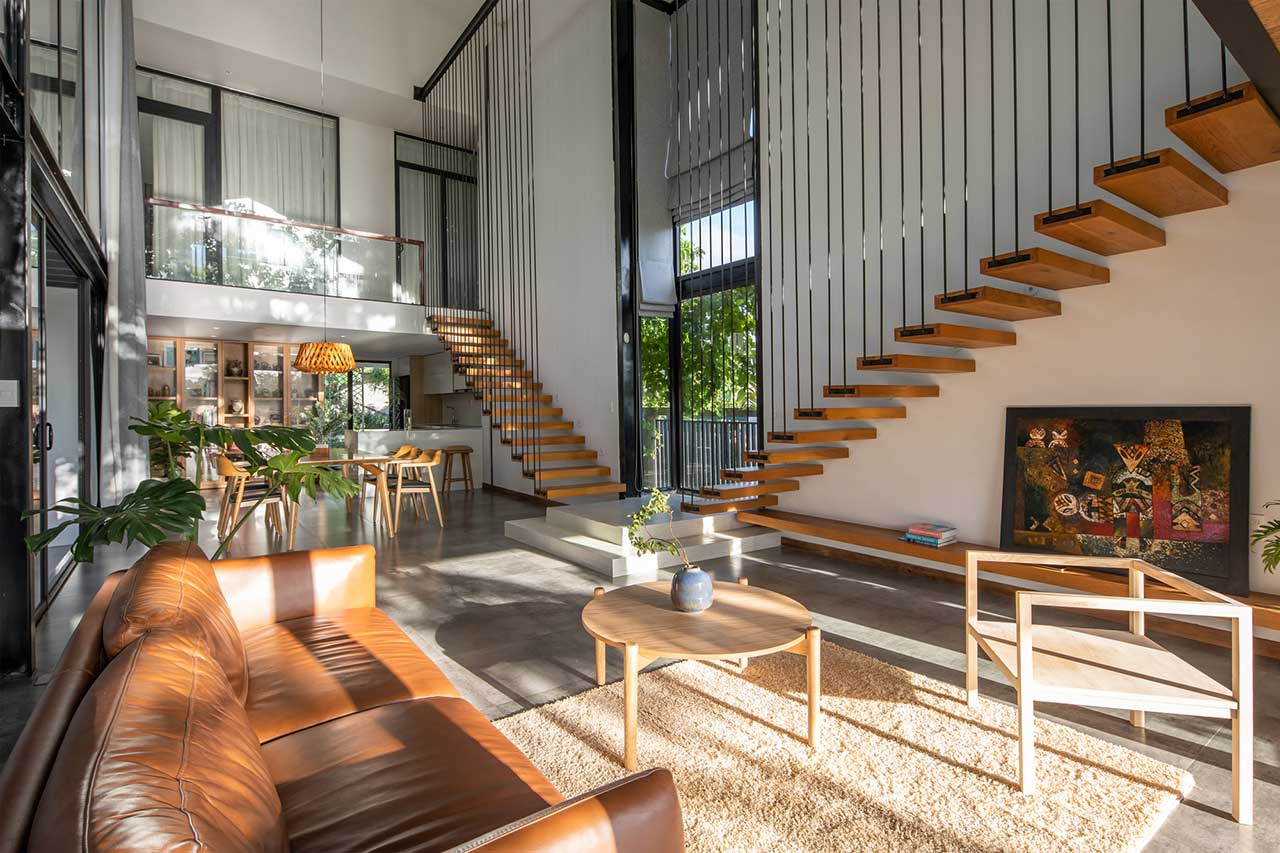 14/20 Photos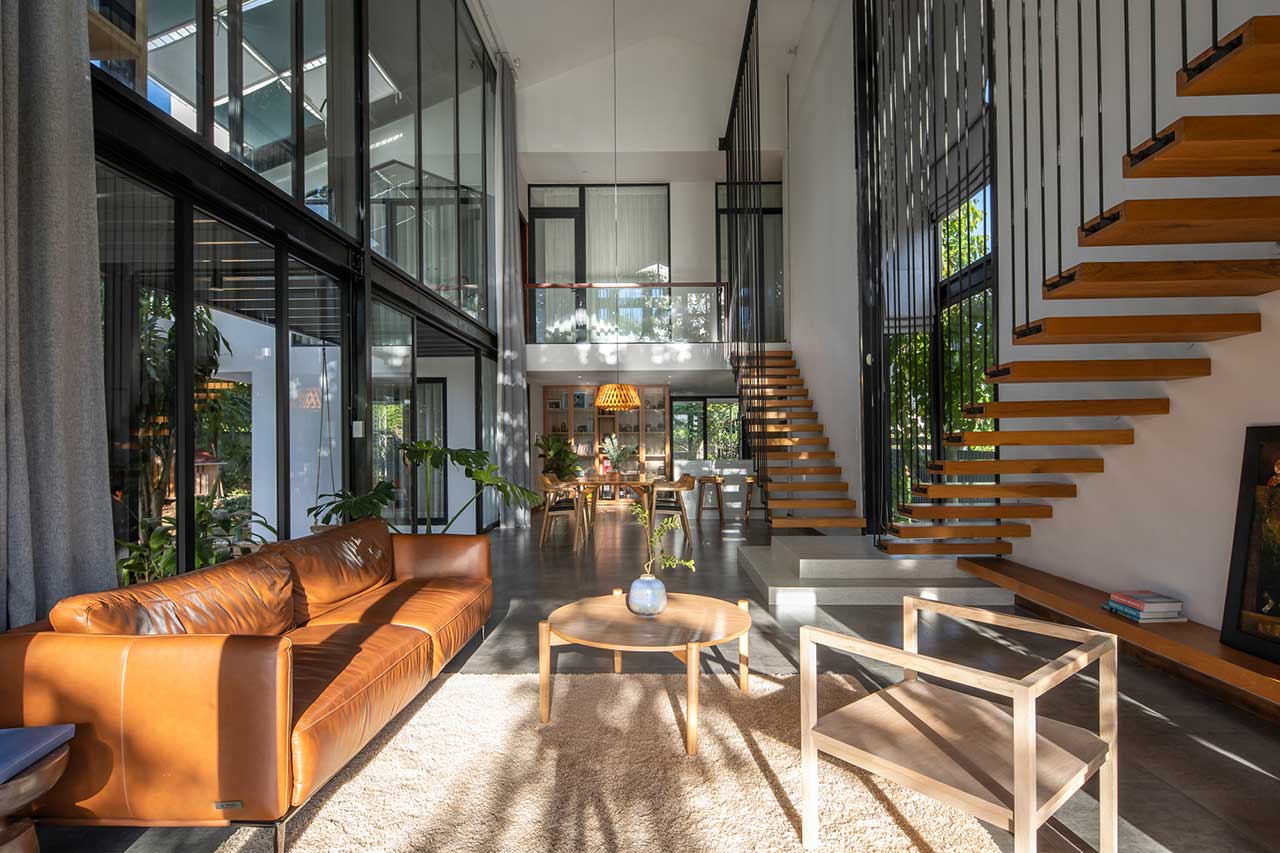 15/20 Photos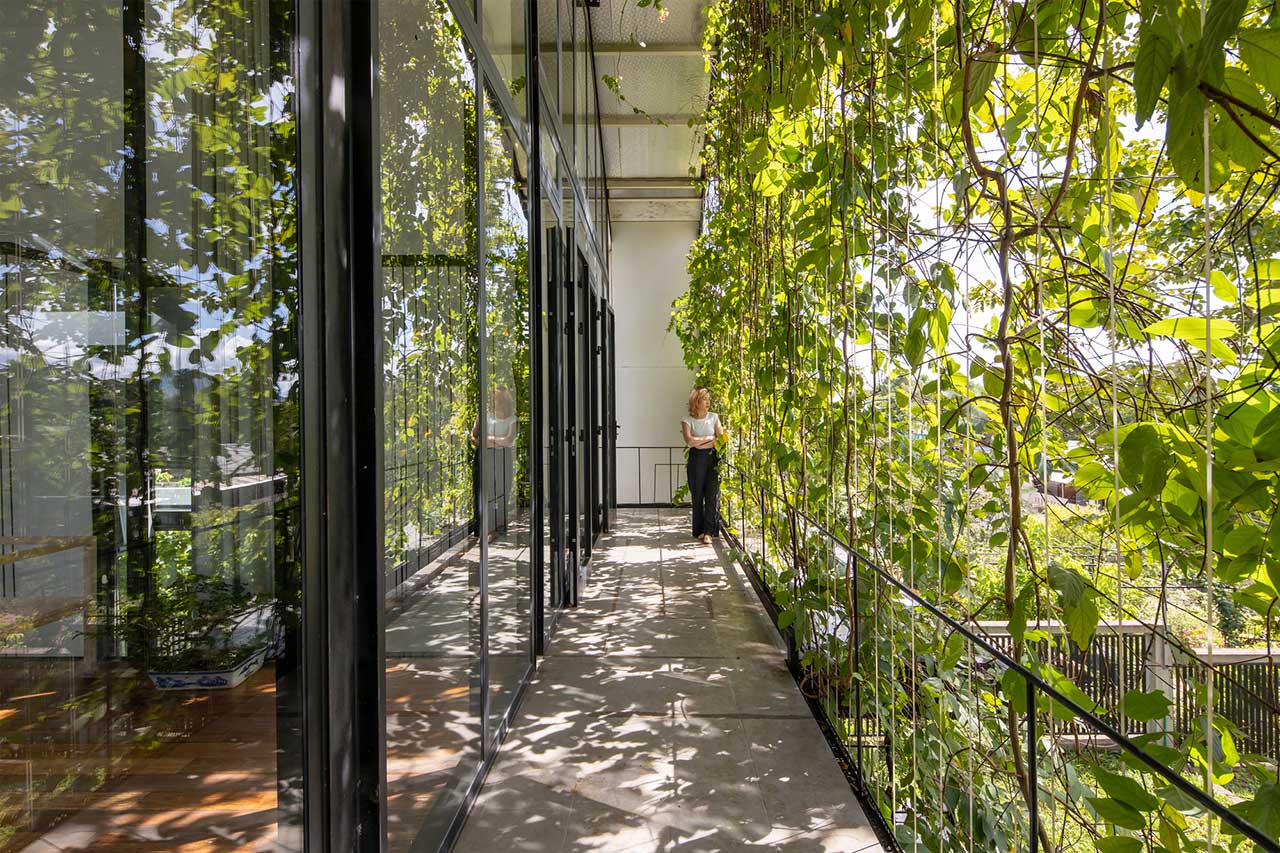 16/20 Photos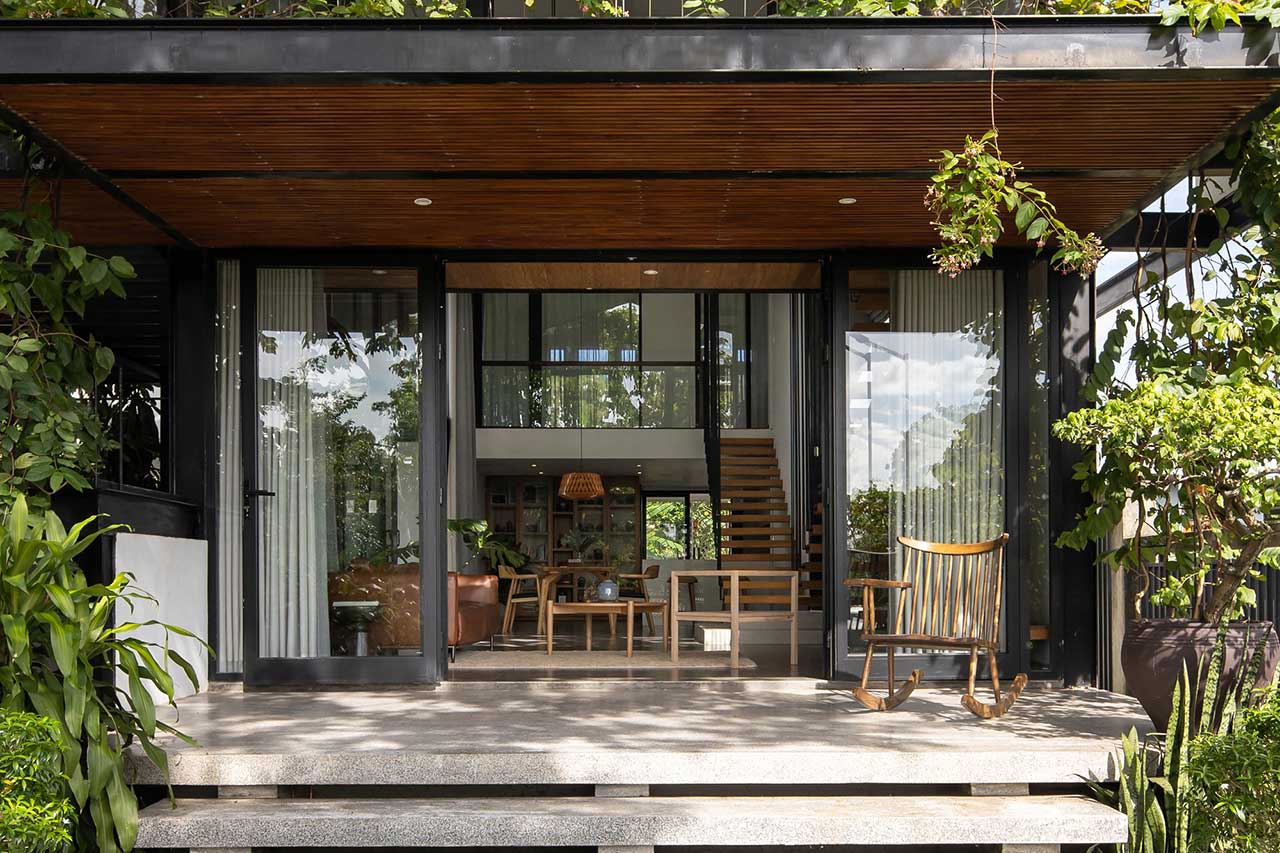 17/20 Photos
18/20 Photos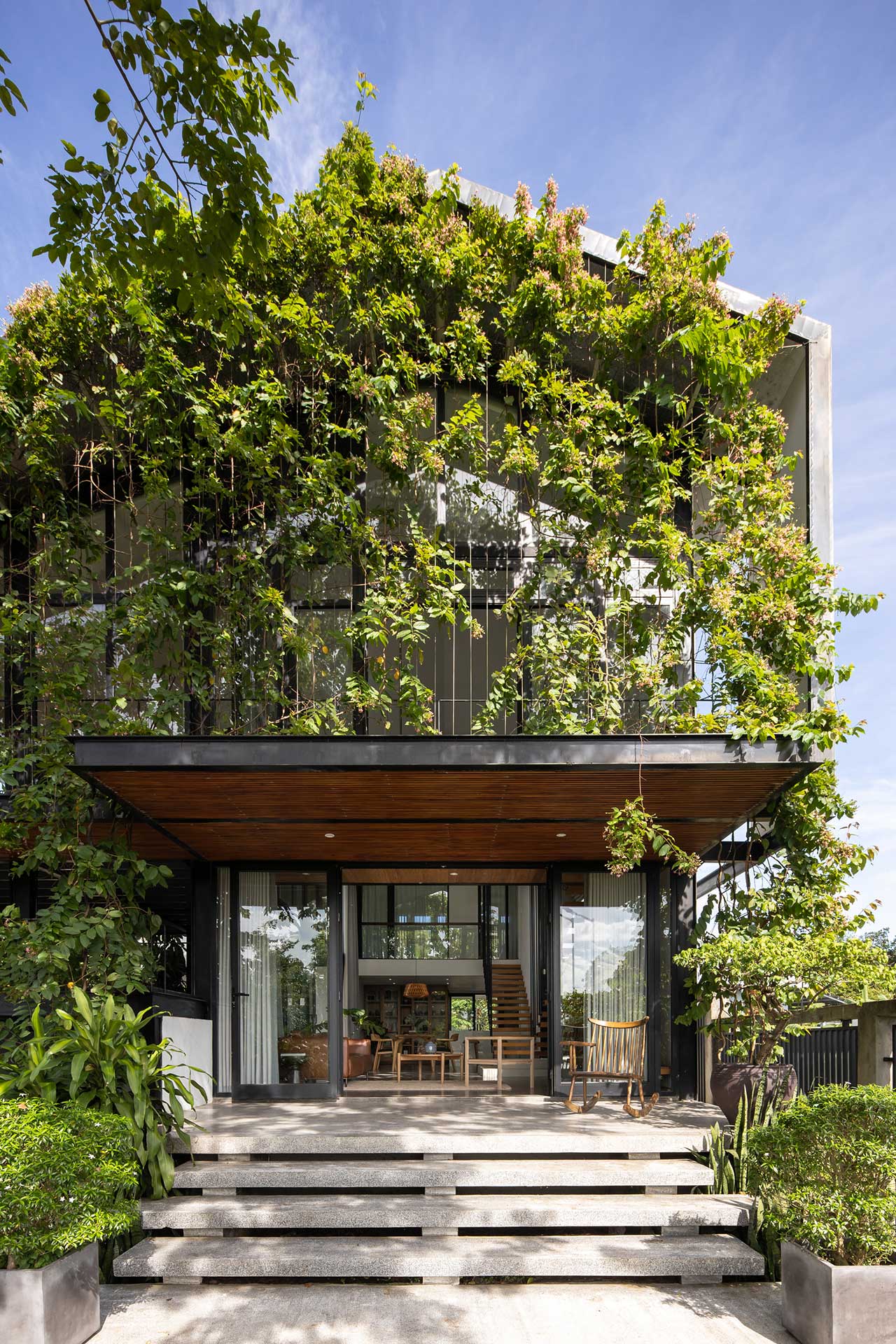 19/20 Photos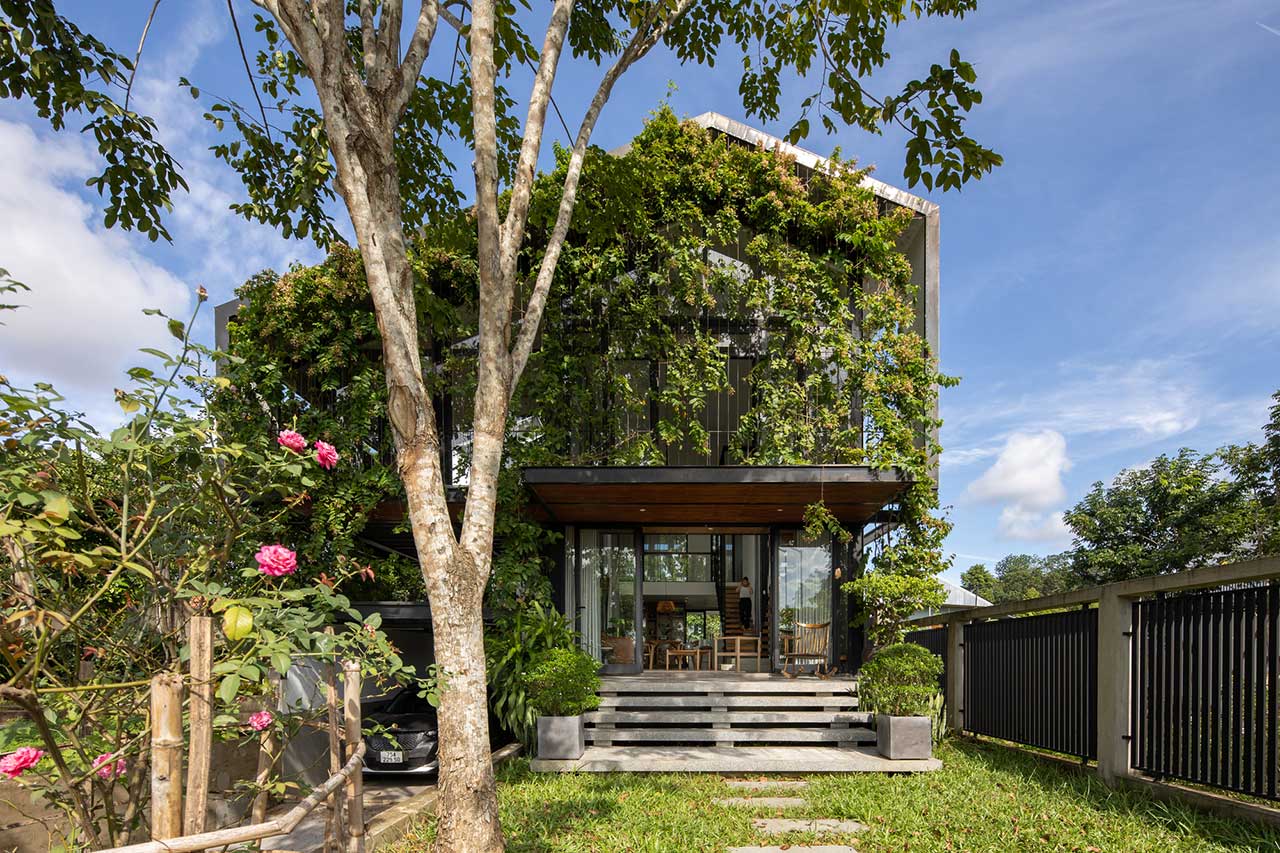 20/20 Photos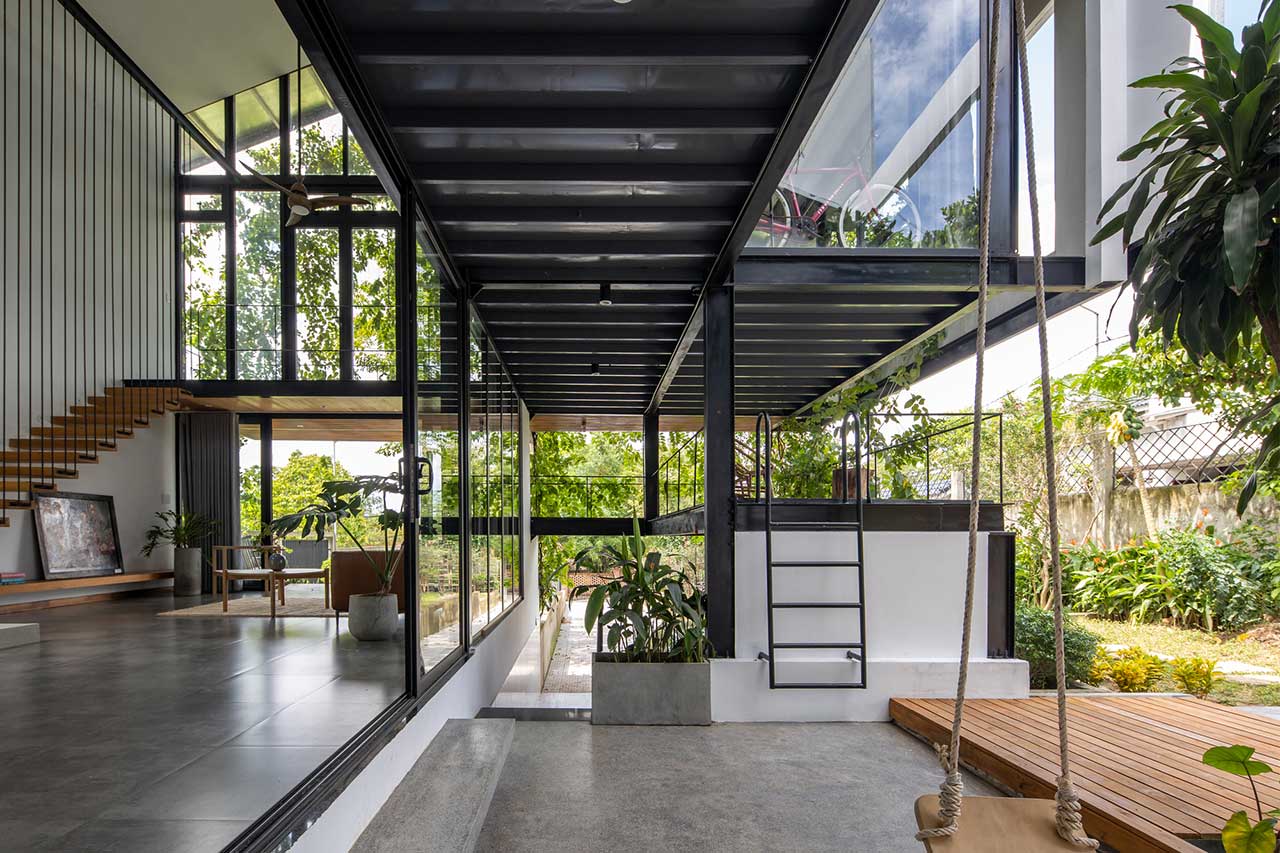 Surrounded by green gardens in Hue City, Vietnam, the Hillside House by Cote Architects resides on a descending slope perched at the highest vantage point for optimal views. Designed as two, stacked glass boxes, the house is broken up with voids in the perimeter walls to help with ventilation and to bring more natural light inside. Most of the walls are made of floor-to-ceiling, black framed windows which make for dramatic architectural details.
The back of the house opens up to a covered porch with a set of wide stairs leading down to the yard. On the second floor above, a balcony is disguised with greenery climbing vertically on wire.
The greenery shrouded balcony makes the second floor feel as if it's living in the trees. The plants help shade the interior of the house to keep it from getting too hot.
Inside, the main living area boasts double-height ceilings, a mezzanine, and dueling, open wood staircases leading to opposites sides of the house. The design offers easy access to nature from the open living area.
The staircases are connected to the ceiling by metal rods giving the appearance that's they're floating while also creating another focal point in the space.
The views provide nothing but nature from most angles of the house.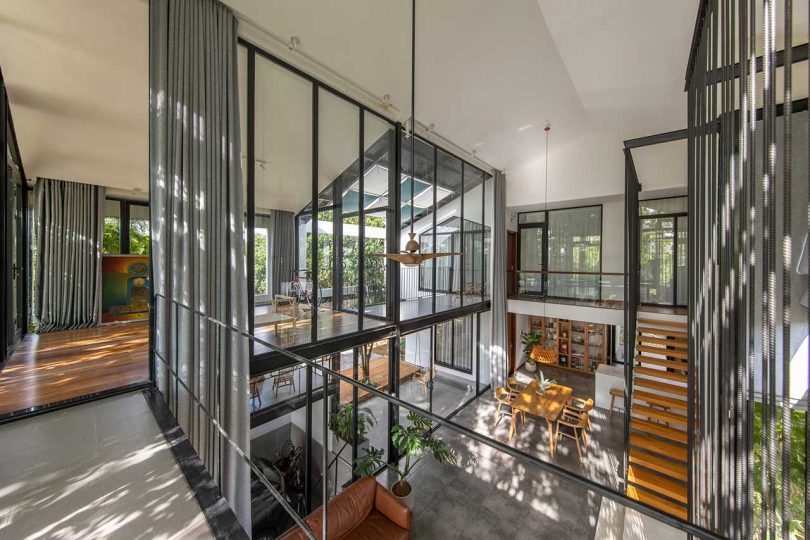 The house is open and airy, and with all of the greenery, it feels tropical with vacation vibes.
Photos by Hoang Le.