Huguet Mallorca has been making hydraulic floor tiles and terrazzo objects since 1933, and in recent times, they've collaborated with architects to produce products that bring modernity to age-old traditions. The manufacturer has previously partnered with the likes of Herzog & de Meuron, Sybilla, Lievore, Pinós, BarozziVeiga, ElíasTorres, Lluis Clotet, Alfredo Häberli, David Chipperfield, and Jørn Utzon, and their latest collaboration comes from Mallorca-based architecture firm SMS Arquitectos. The Terra Collection comprises a series of objects made from 100% recycled terrazzo and marble, making each piece completely unique.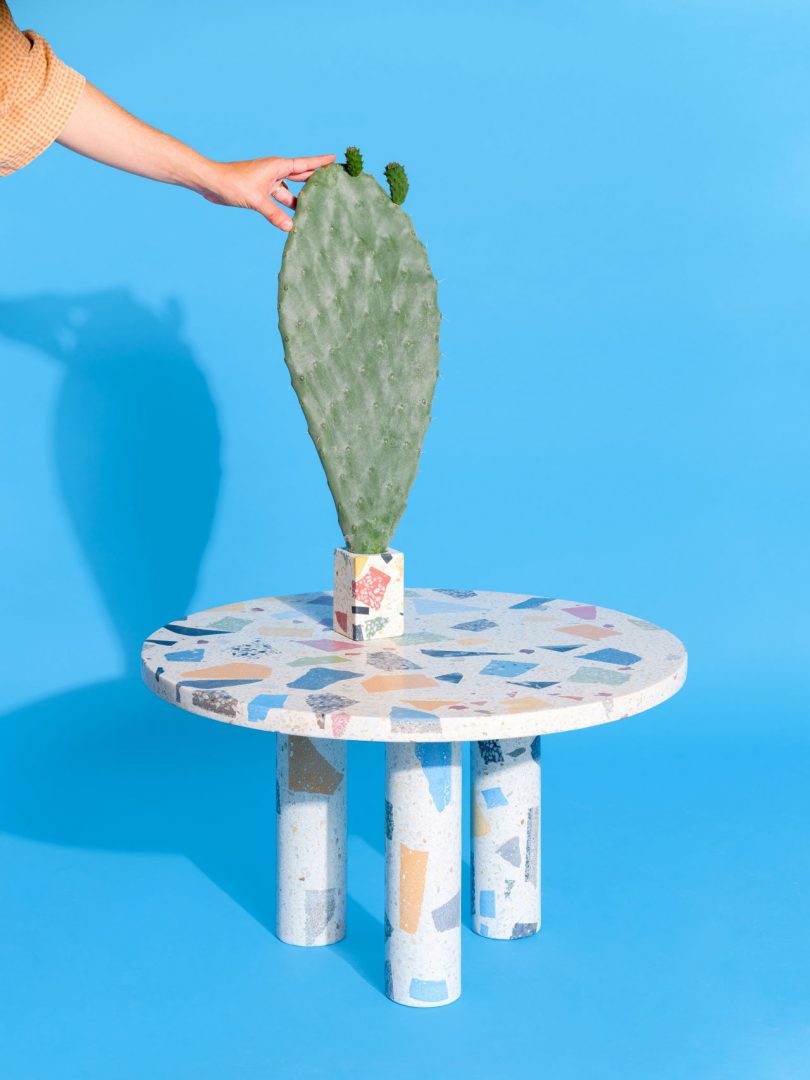 The objects' shapes may remain the same but the patterns in each will come out differently depending on the combination of the marble, hydraulic tile, and terrazzo chips used to make the terrazzo. The silhouettes are fairly simple, allowing the textured appearance of the material be the highlight.
The Terra Collection includes tables, vases, coasters, bookends, trays, and paperweights.
The Terra table launched during London Design Fair 2019 as part of the Made in Mallorca exhibition.