A Guide To Packing Smart for Your Next Summer Getaway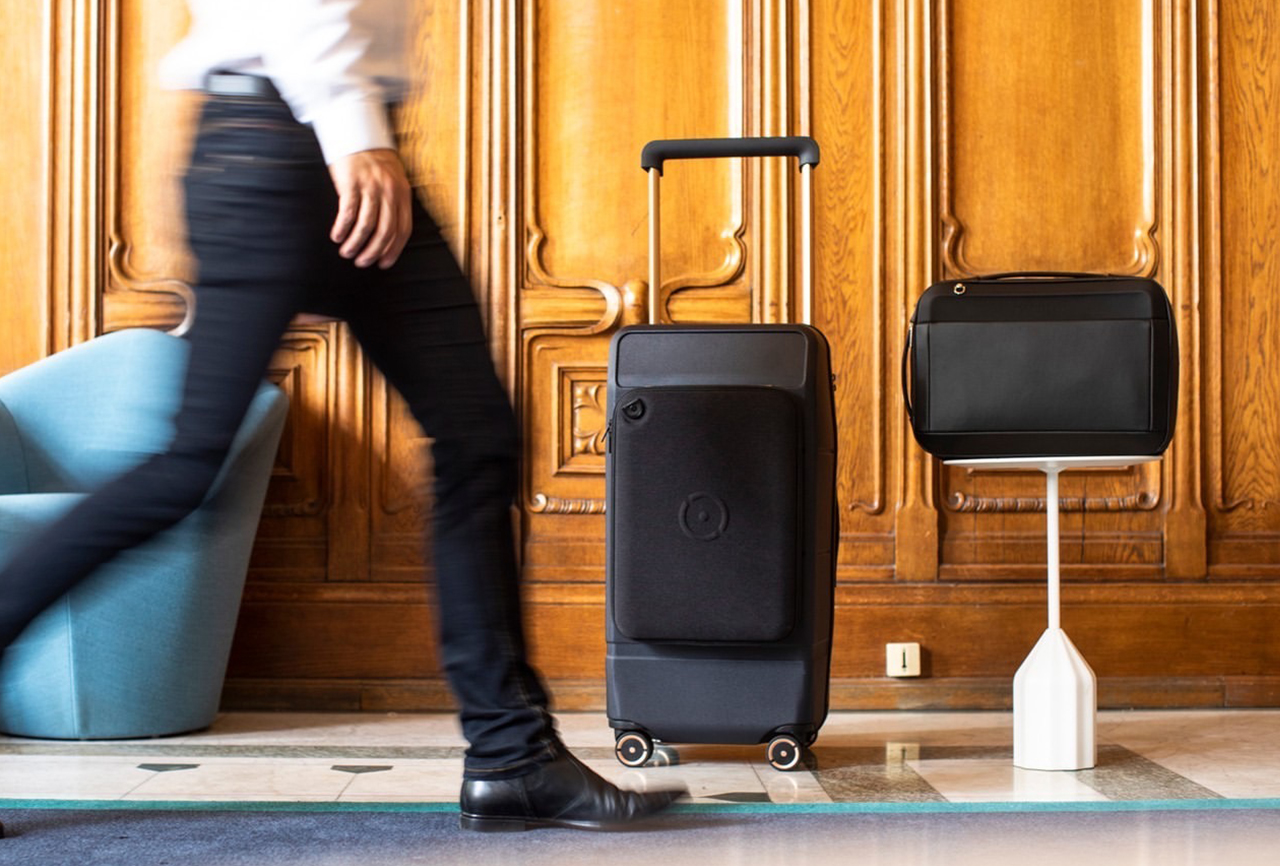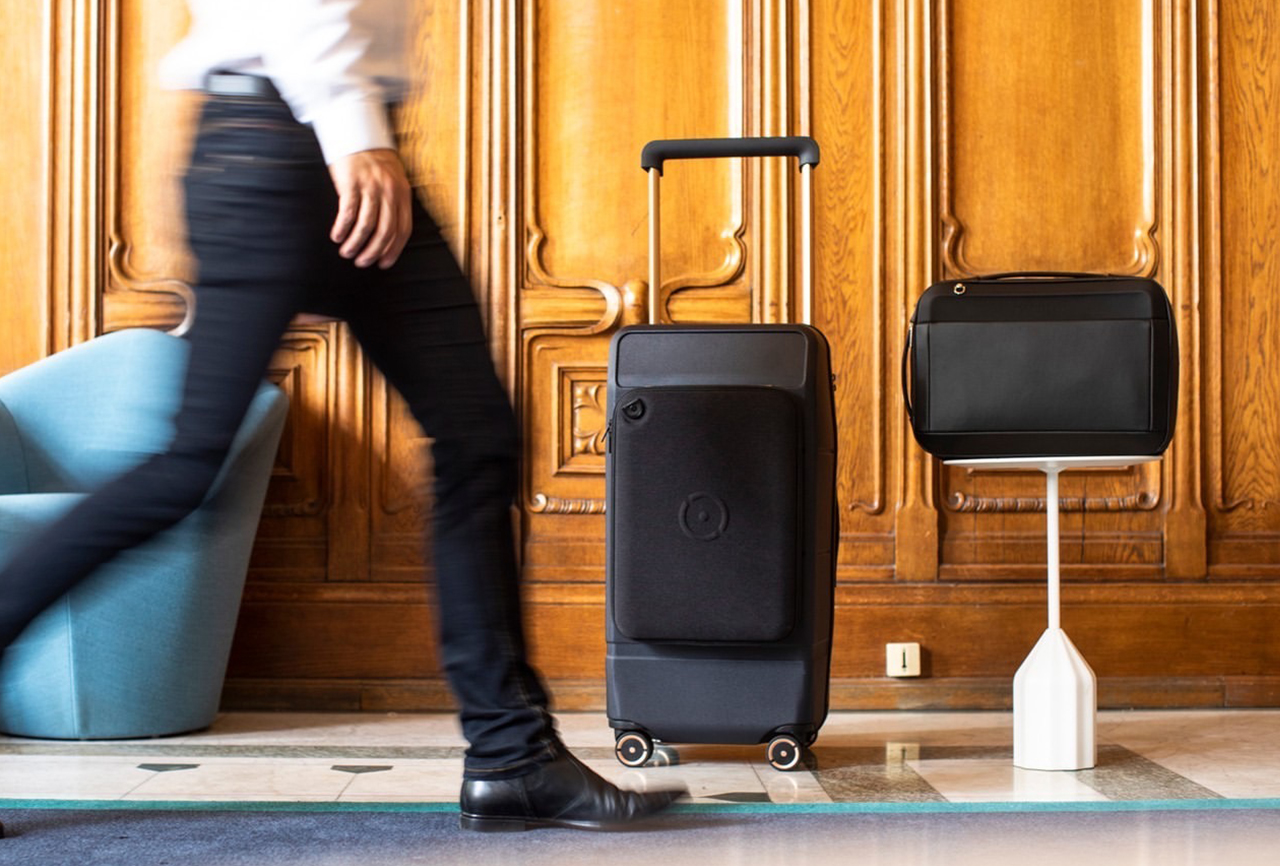 A Guide To Packing Smart for Your Next Summer Getaway
1/11 Photos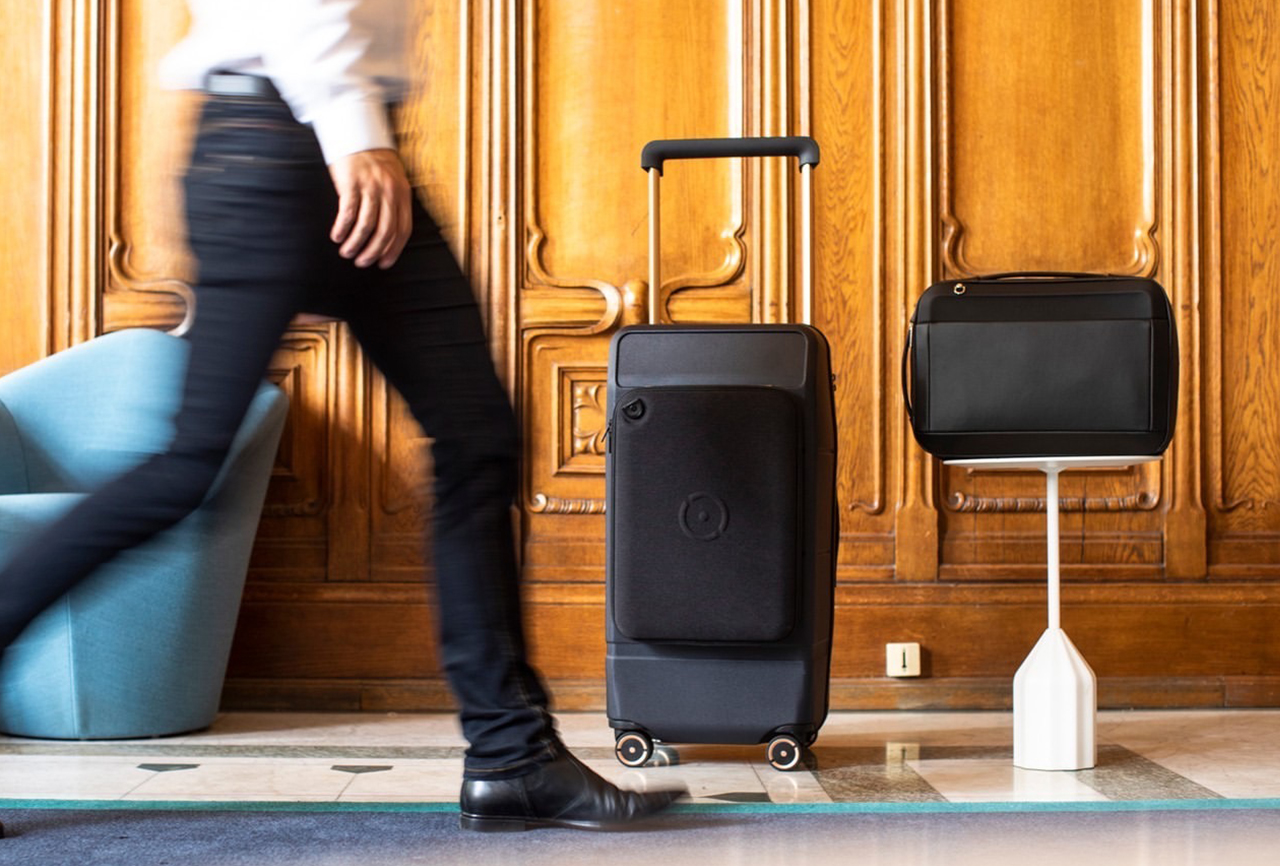 2/11 Photos
3/11 Photos
4/11 Photos
5/11 Photos
6/11 Photos
7/11 Photos
8/11 Photos
9/11 Photos
10/11 Photos
11/11 Photos
Packing is hands-down, the least fun part of traveling. For many of us, it's a task fueled by frantic energy, typically done in the midnight hours the night before you're due to leave, zipping around the apartment doing last minute loads of laundry, leaving a whirlwind of clutter and chaos in your wake – or maybe that's just me. But that all ends today. Whether you're enjoying a short weekend away or jet setting overseas for the summer, these smart packing essentials and helpful tips are sure to bring a newfound level of peace and order to your packing experience. For more travel must-haves, visit the Design Milk Shop!
Pack with Efficiency in Mind
Whether you're packing a weekender bag or carry-on luggage, packing cubes pretty much guarantee that you'll be able to squeeze more inside. This packing cube set from BAGGU includes a small and large cube to bring order and tidiness to your packing routine, and they come in a range of playful prints we love.
$34
Shop Now >>
Whether you're going away for 2 days or 2 weeks, staying hydrated is a must. And because no one wants to lug around a bulky water bottle while en route, a sleek, space-saving option like the A6 Memobottle is a game-changer. This memobottle's slim design is no bigger than your average notebook, allowing you to seamlessly slip it in your bag or suitcase alongside your other items without taking up too much space.
$26
Shop Now >>
Don't Compromise on Comfort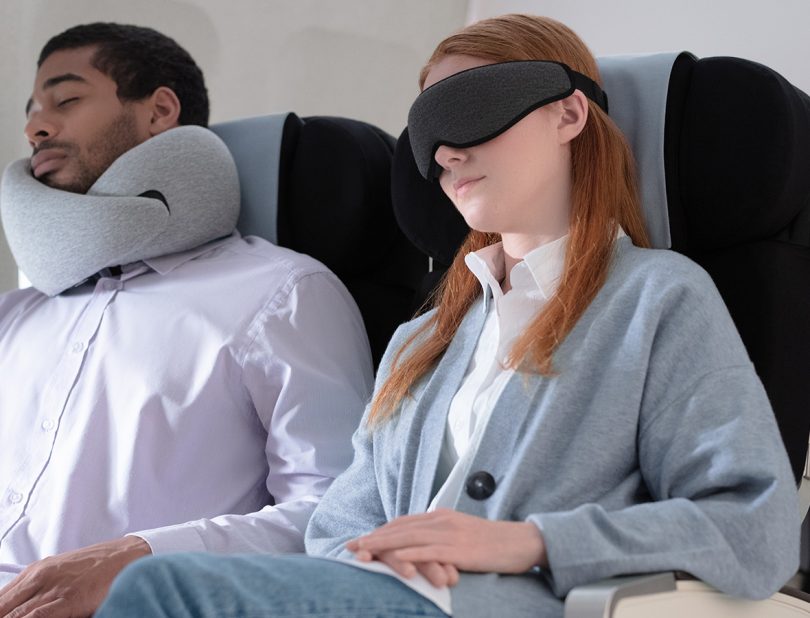 You wouldn't skimp on comfort at your hotel, so why should you while in transit? This Ostrichpillow Eye Mask is an essential for better sleep at home and abroad. "My travel bag is never without an Eye Mask," says Ostrichpillow CEO and travel aficionado Pablo Carrascal, "It can be easily folded in half and placed in its protective pouch, making it always space-saving — no more than a pair of sunglasses." Featuring a 3D ergonomic design that fits snuggly against your facial features instead of sitting flatly on top, the Eye Mask delivers a comfortable, black out experience that allows you to zone out and rest in peace.
$45
Shop Now >>
Another key to packing smart? Pack a travel pillow. "They keep my neck straight and allow me to sleep sitting up without ruining my posture," says Carrascal. The Light Versatile Pillow is our pick because of its flexible, multipurpose design. Use it as a neck pillow, rest on it while reading, or wear it around your eyes to relax in pillowy, black-out comfort. The adaptable design and plush microbead filling make this pillow a top tier travel companion.
$45
Shop Now >>
Choose Expandable / Collapsible Bags + Luggage
To make packing a breeze, invest in luggage that goes the distance. The GALLIVANTER Carry-on by Kabuto is full of thoughtful, hyper-functional touches that make it an all-star choice. From the rigid, durable shell, and TSA-approved fingerprint locking system, to the removable back pocket that fits a 13" laptop (taking the stress out of airport security) and the expandable mid-section that nearly doubles your packing capacity – the GALLIVANTER is the ultimate carry-on bag.
$449
Shop Now >>
While it might not be the first thing on your packing list, you'll never regret having a reusable bag on hand. Notabag's new eco-friendly tote bag is made of a lightweight, recycled material derived from 10 plastic bottles (that would've otherwise ended up in a landfill) and folds down into its own pocket to save space in your suitcase. Use it while shopping to curb single-use plastic waste, to store laundry on the trip home, or as a purse while out and about. However you decide to use it, you'll love the Notabag's convenience and bright cornflower blue color!
$15
Shop Now >>
You only get one personal item while flying, so you might as well make it count with Kabuto's Expandable Backpack. A functional backpack and modern briefcase in one, this sleek backpack can expand to double its volume and can fit up to a 16" laptop – making it a dependable choice when traveling for business or pleasure. Designed with anti-theft YKK zippers and a durable, water-resistant exterior, this is the backpack you'll want with you for all of your summertime adventures.
$199
Shop Now >>
Keep Your Tech in Check
Nothing puts a damper on a trip quite like a laptop charger forgotten, headphones misplaced, or an iPhone cable left at home. To make sure none of your tech is left behind, opt for a smart, all-in-one storage solution in the form of Function101's BentoStack. Whether you use it on a trip or at home, the BentoStack keeps all of your tech accessories organized in one, accessible location – saving you an anxiety episode of frantically searching every luggage or tote pocket. Each stackable layer boasts more than enough room for all of your most important tech items, and comes with 2 silicone bands for a secure, Bentobox-style closure at half or full capacity.
$49.95
Shop Now >>
Go Compact With Your Toiletries
Instead of buying the same set of disposable plastic travel containers for your toiletries, opt for these modular refillable containers by Cadence that you can use again and again. Each TSA-compliant, hexagonal capsule is made from a blend of recycled, ocean-bound plastic and repurposed material scraps, and has a magnetic body that 1. saves space and 2. keeps all of your personal care organized and within reach. And unlike the flimsy plastic lids on conventional travel containers, Cadence Capsules are totally leak-proof. Build your own set with different colors and labels on every capsule, for a system specifically designed for you.
$74
Shop Now >>
Photo by: @boxesbytaylorjane \\\ Courtesy of @wandpdesign
W&P's Porter Bags are a longtime Design Milk favorite for snack and food storage – but they also come in handy while traveling! The reusable silicone bags are a more durable and sustainable alternative to the clear plastic bags typically used for storing your toiletries on a carry-on. The 34 oz. bag comfortably fits all of your personal care items and then some and can easily be hand-washed or tossed in the dishwasher. Plus, the secure seal means you don't have worry about spills in your bag.
$13
Shop Now >>
Shopping any of our packing picks? Share your haul and tag us @designmilk to be reposted on our Instagram!
This post contains affiliate links, so if you make a purchase from an affiliate link, we earn a commission. Thanks for supporting Design Milk!