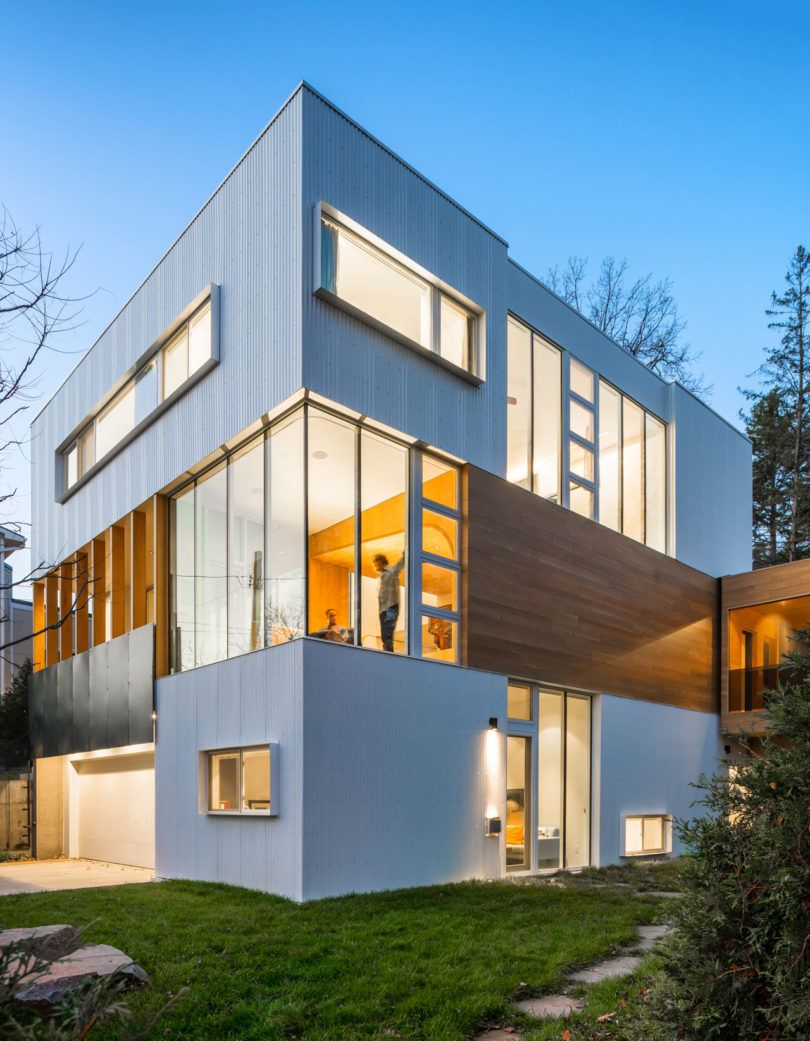 The Minneapolis, Minnesota based Stack House is a modern dwelling designed by Lazor Office with a bold street view. Utilizing contrasting materials on the exterior, viewers get a first look at the three stacked blocks, i.e. floors. Inside, private spaces are stacked in such a way to reveal carved out voids within the public living areas, resulting in separated spots that still feel a part of the greater space.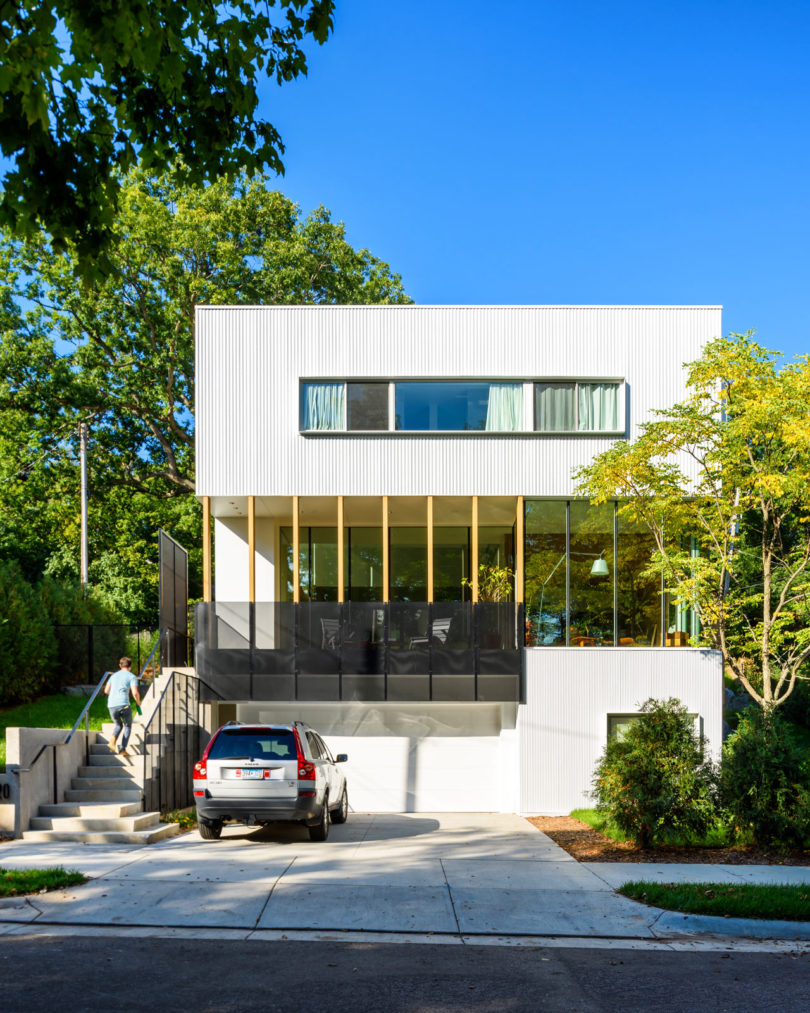 The house perfectly settles into its busy neighborhood while connecting to the natural landscape surrounding it.
One of the more intimate spaces is the dining room with its curved wall clad in white oak.
Another niche is for the piano which connects to the living room. The clients asked for a place where people could come over and enjoy watching music being played.
The living room boasts a double-height ceiling giving it a larger feel while allowing additional windows to bring in natural light from above.
Photos by Peter VonDeLinde, courtesy of BowerBird.