When the owners of a plot of land in the center of Elche, Spain, approached Antonio Maciá A&D to design their new home, they expressed their desire to live in a forest. Since their plot happened to be small and not in the woods, the new home's design required a lot of imagination. The designers researched ways to incorporate forest-like aspects through plants, larger spaces, and overhead lighting to achieve that free feeling of being outdoors in nature.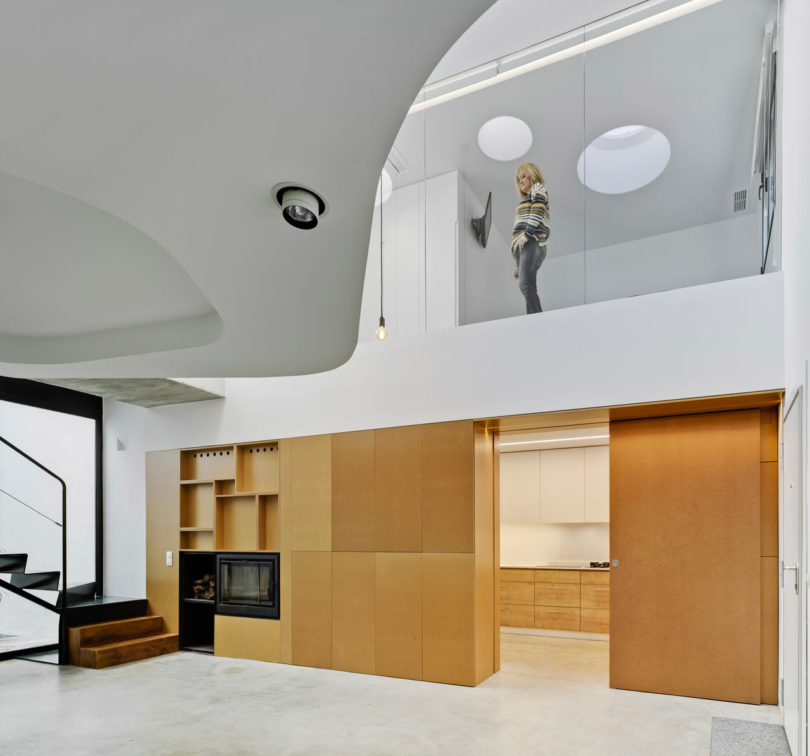 The house features a double-height open space with skylights above that fill it with natural light. Glass fronted spaces let light bounce around to keep the interior bright and airy while giving them an elevated "cabin in the forest" feel.
An interior, glass enclosed patio introduces plants to the space, helping to bring some of the outdoors in.