Buster + Punch founder Massimo Buster Minale recently transformed his personal property in suburban Stockholm into an urban style loft. Minale originally planned to demolish the home and start from scratch, but in the end he decided to renovate and restructure to create his desired family abode.
The home features an abundance of bespoke designs from the London-based studio that reference its industrial roots, including a drive-in garage and the brand's signature LED Buster Bulbs.
Minale settled on a monochrome color palette inspired by traditional Swedish interiors to tie in a bit of local heritage. The home's industrial edge carries through the space with an open steel beam construction and metal staircases.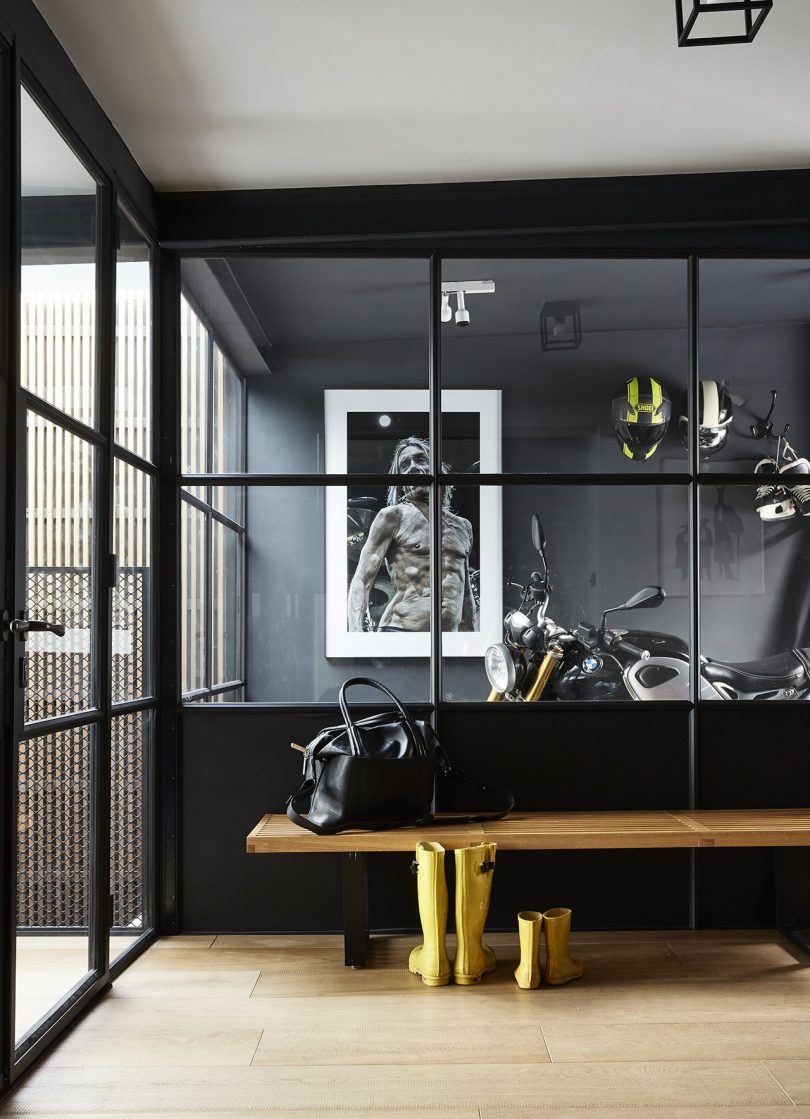 In true Buster + Punch style, one of the standout features in the home is a drive-in glass workshop garage that can be viewed from the interior. The garage features three of Minale's custom-built motorcycles, which is the initial product that inspired him to start Buster + Punch.
The kitchen features an expansive island with ample storage designed by Minale and the Buster + Punch team.
Textured new and vintage furniture pieces balance out the industrial vibe, including a vintage worn-in first-edition Eames Lounge chair that originally belonged to Minale's father.
In one of the bathrooms, Minale repainted and installed a vintage bathtub against a wood panel and marble backdrop, while the other takes a more traditional approach to bathing.