A Mid-Century Home Mixing Minimalism and Bursts of Color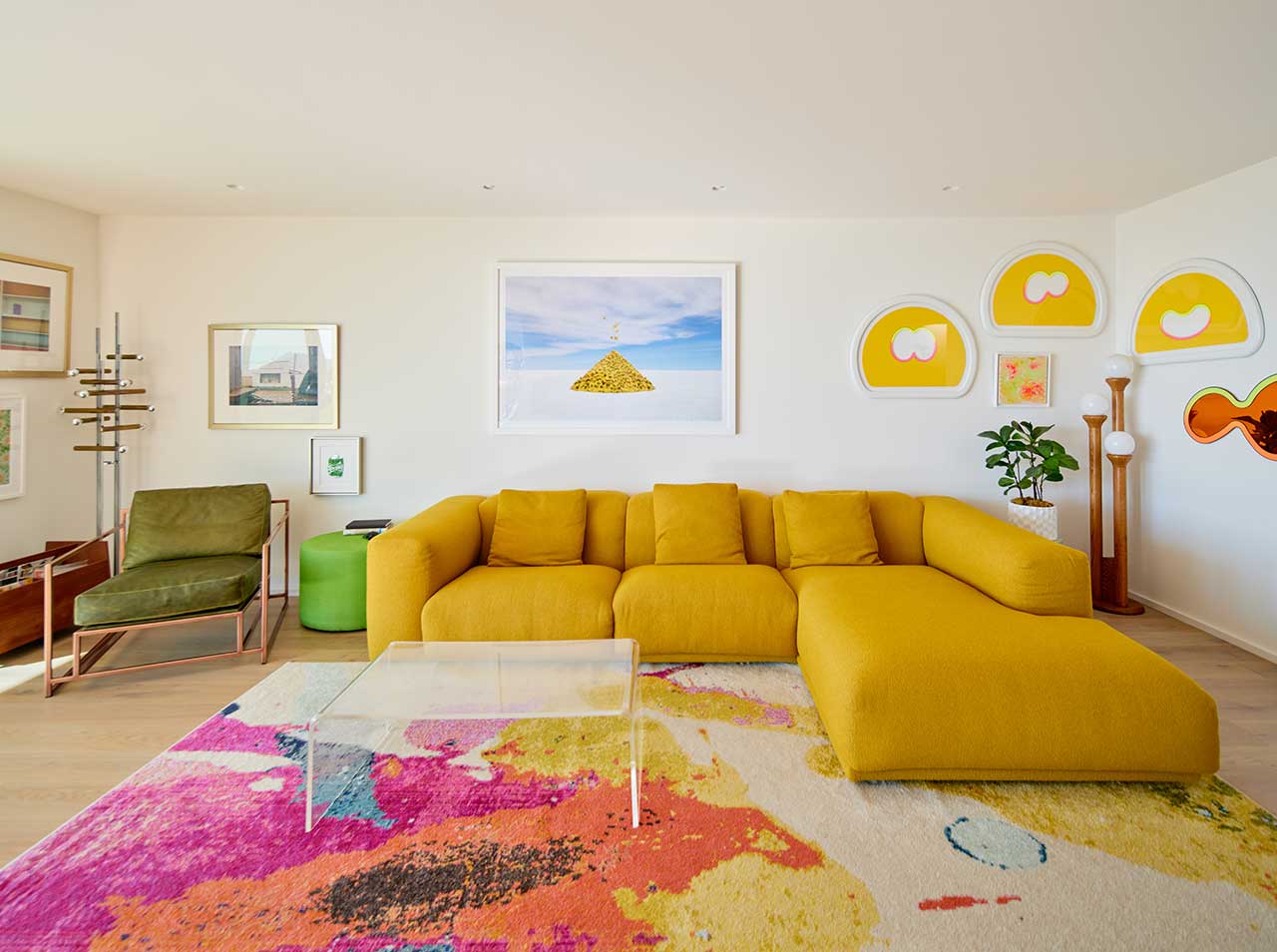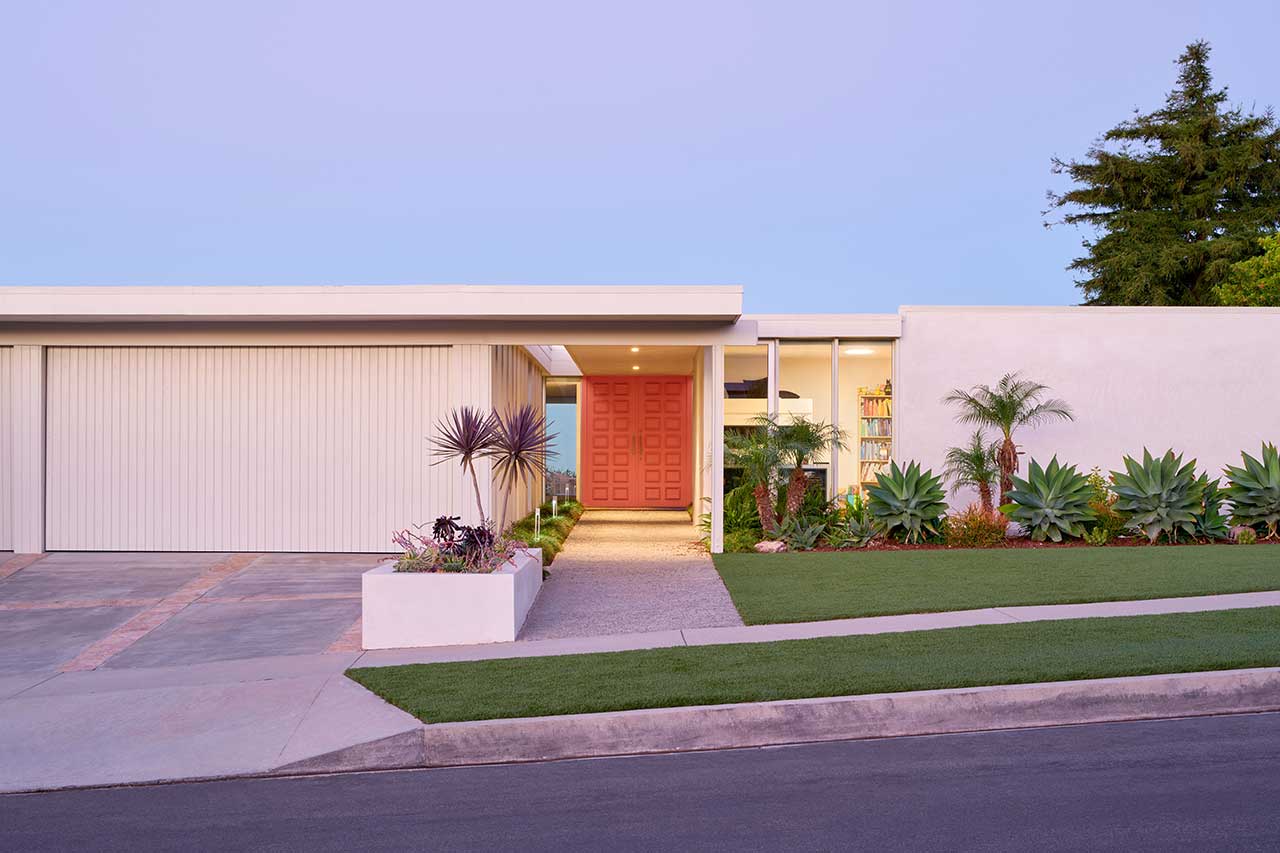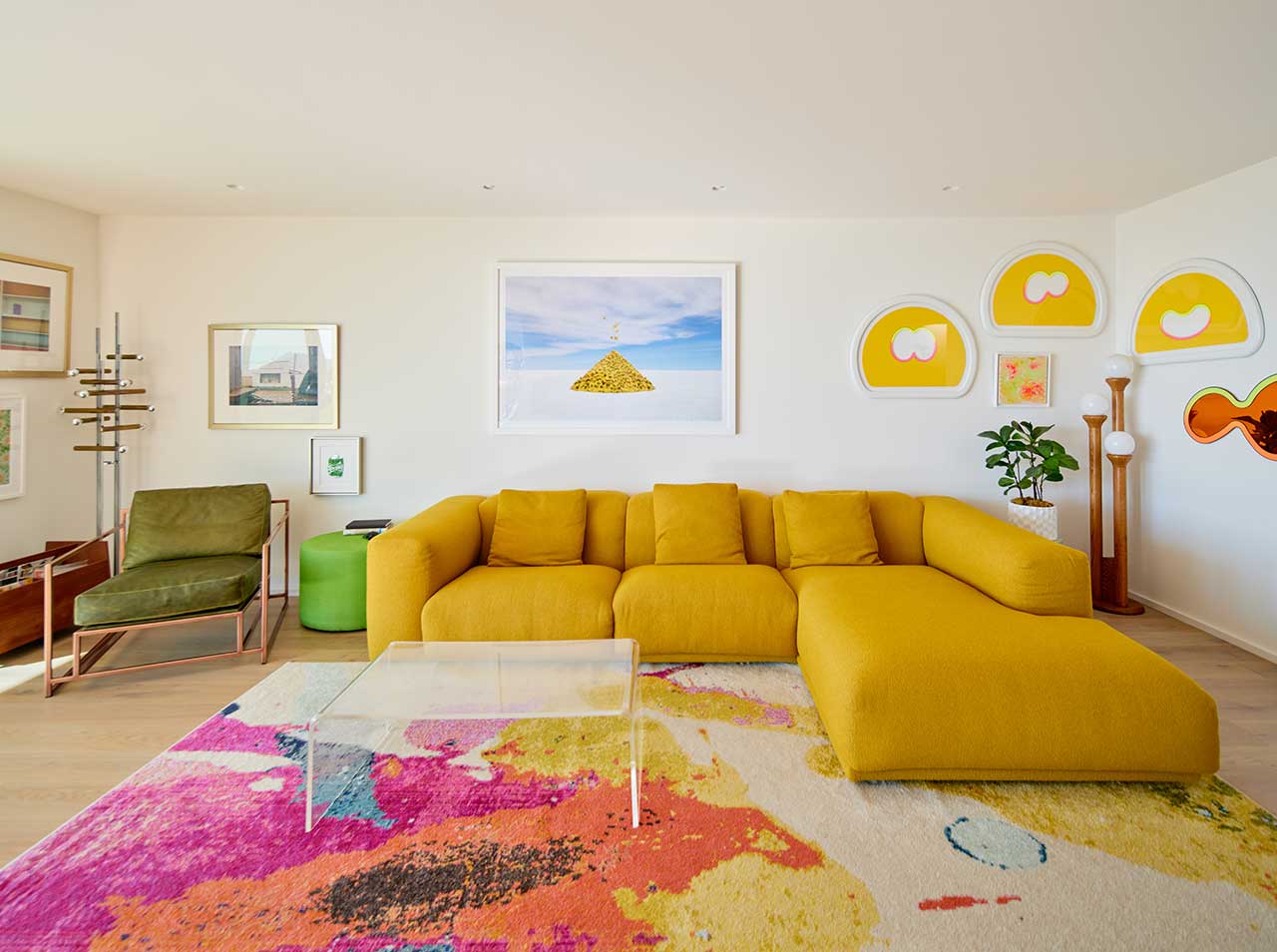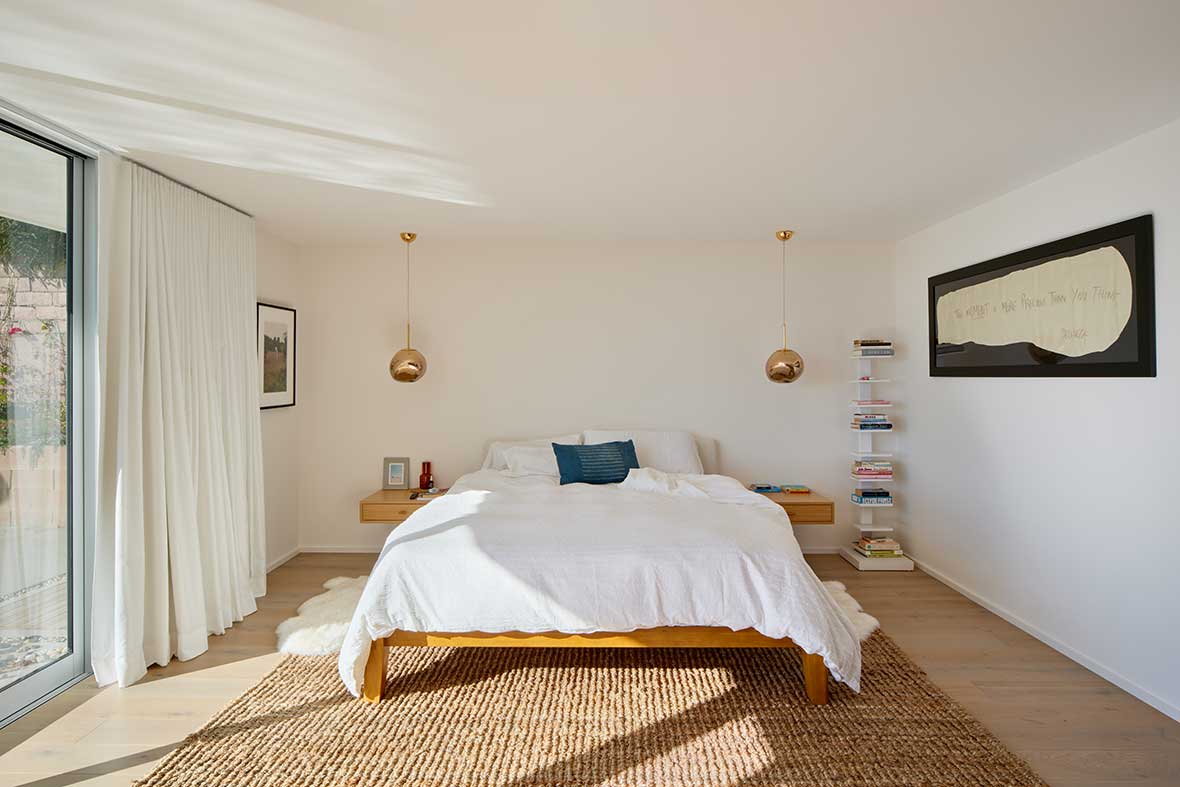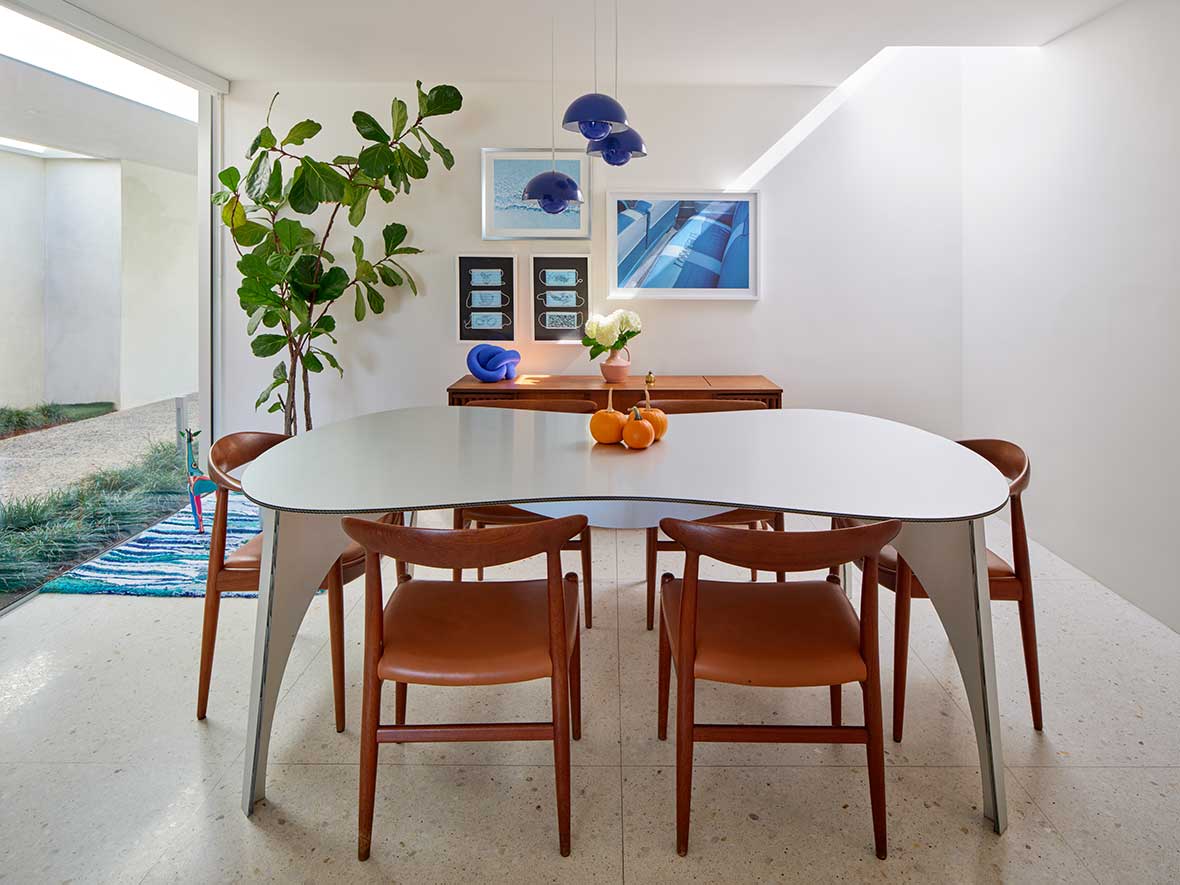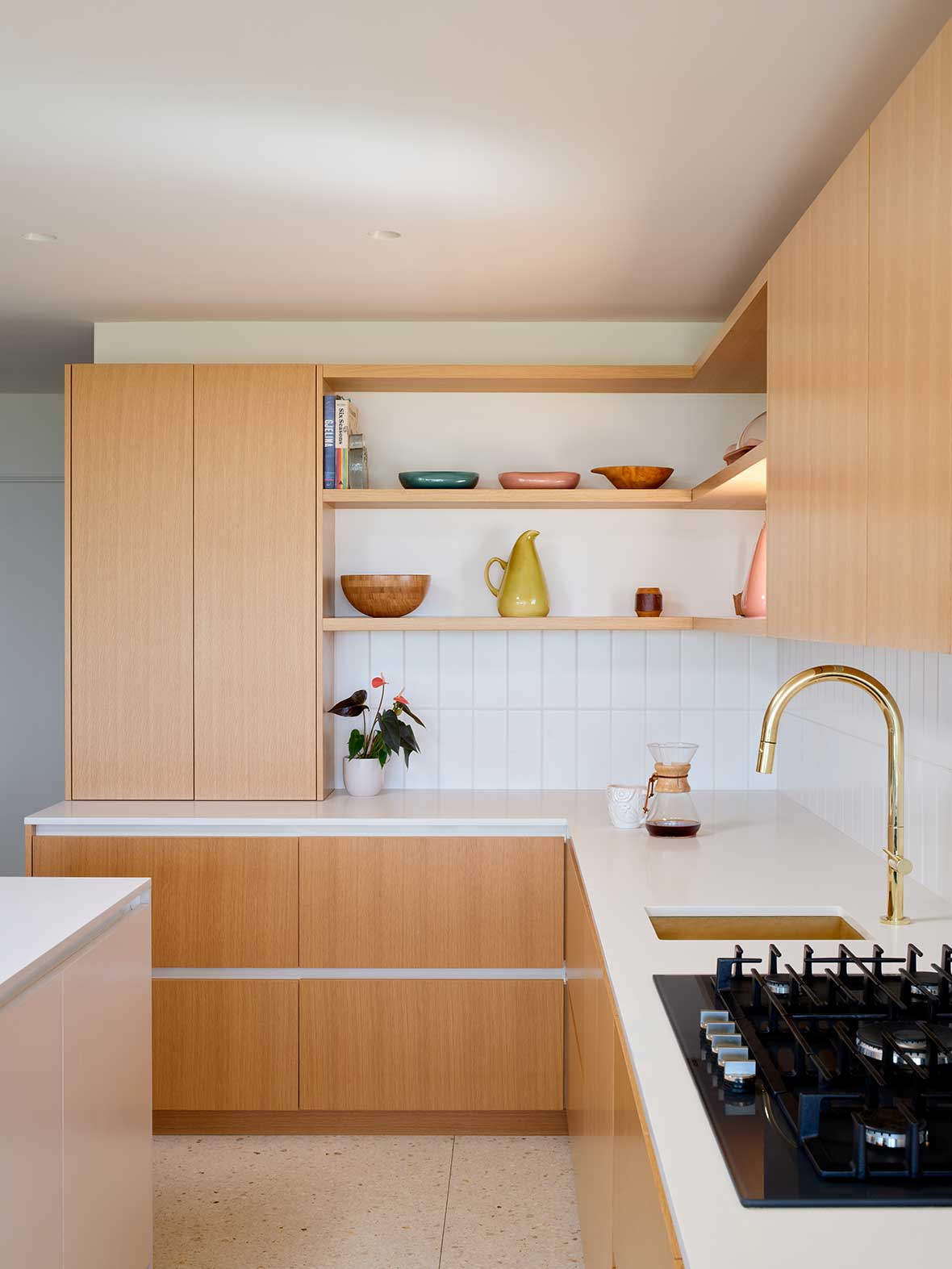 A Mid-Century Home Mixing Minimalism and Bursts of Color
1/27 Photos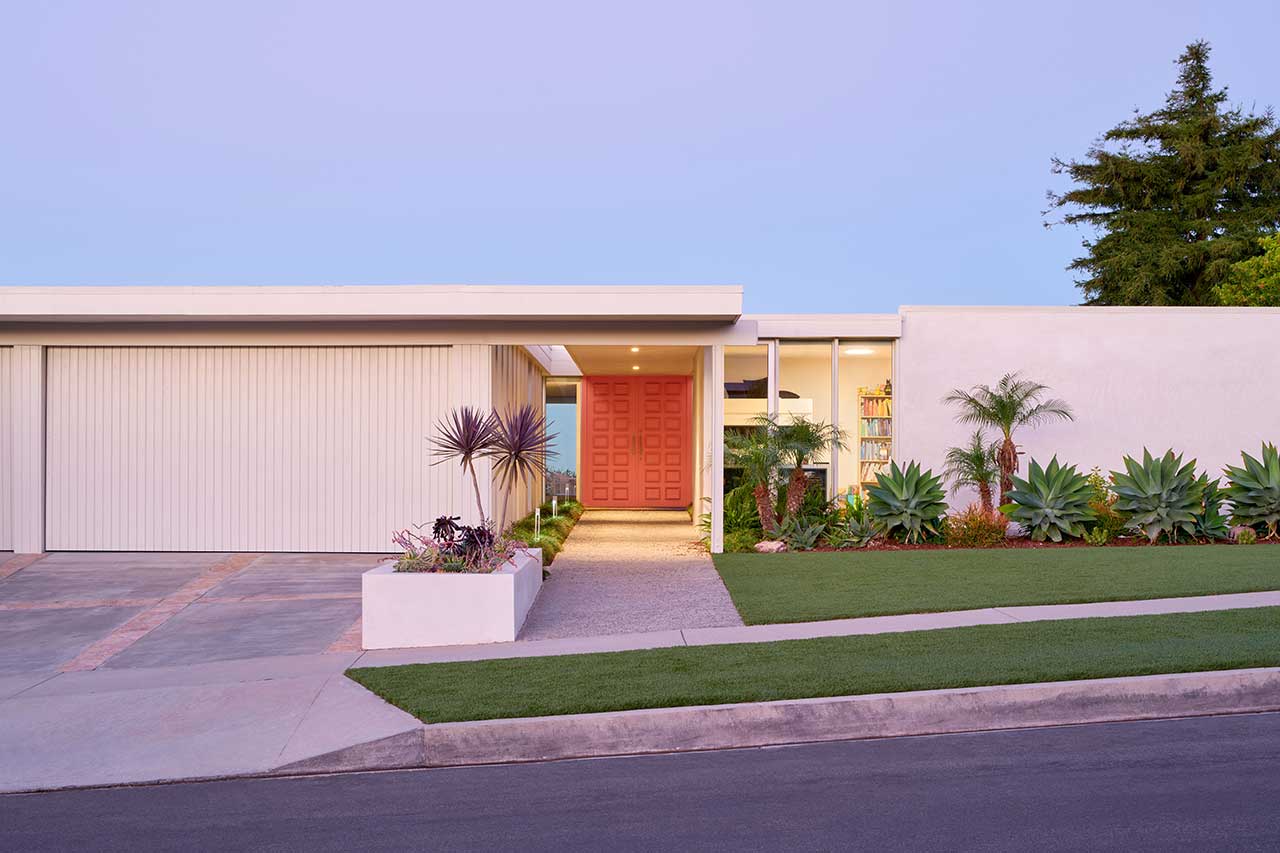 2/27 Photos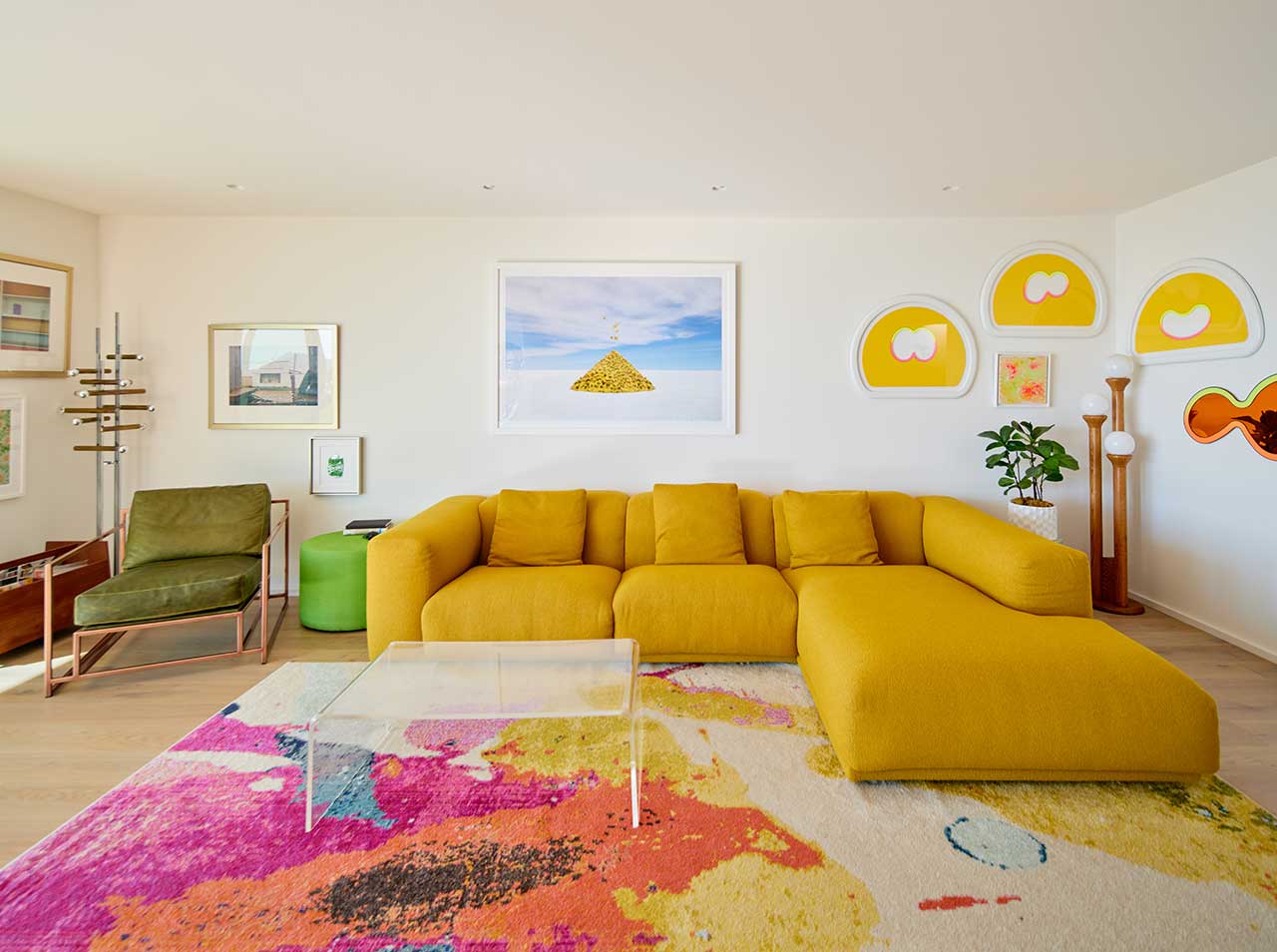 3/27 Photos
4/27 Photos
5/27 Photos
6/27 Photos
7/27 Photos
8/27 Photos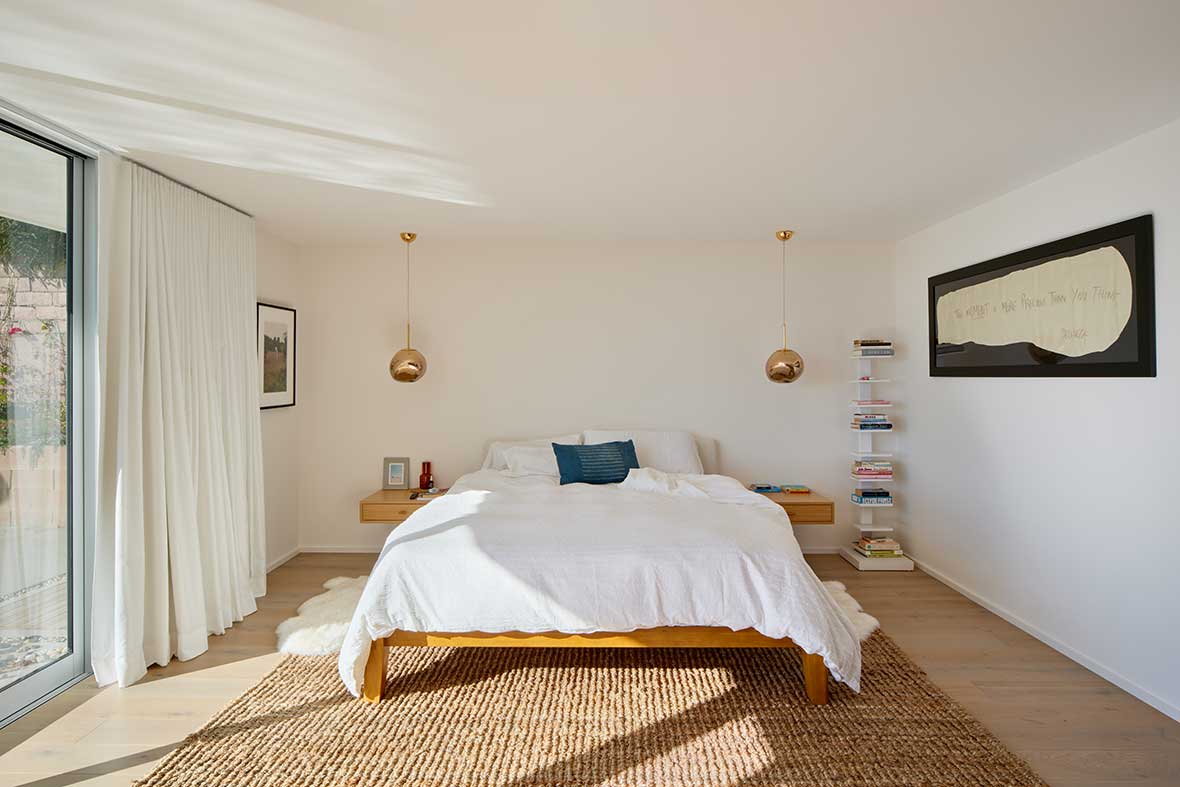 9/27 Photos
10/27 Photos
11/27 Photos
12/27 Photos
13/27 Photos
14/27 Photos
15/27 Photos
16/27 Photos
17/27 Photos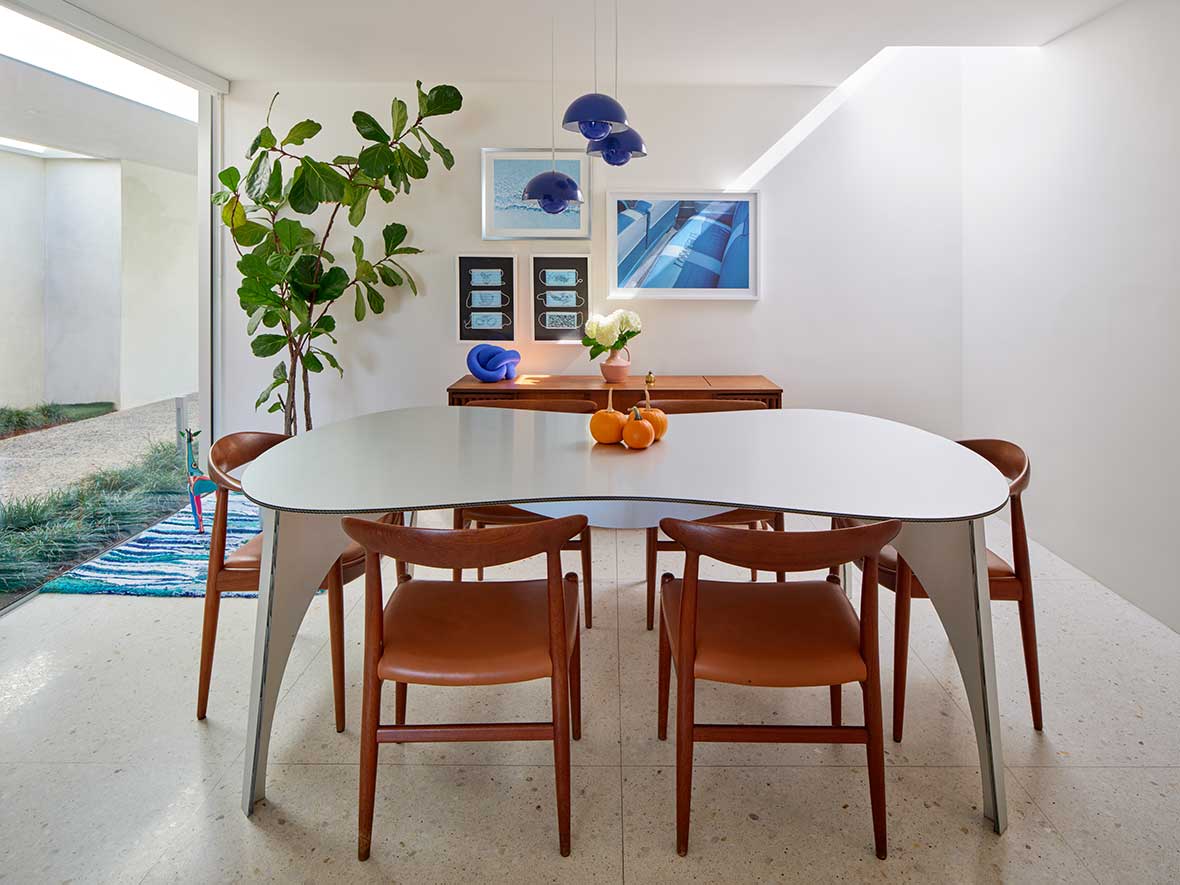 18/27 Photos
19/27 Photos
20/27 Photos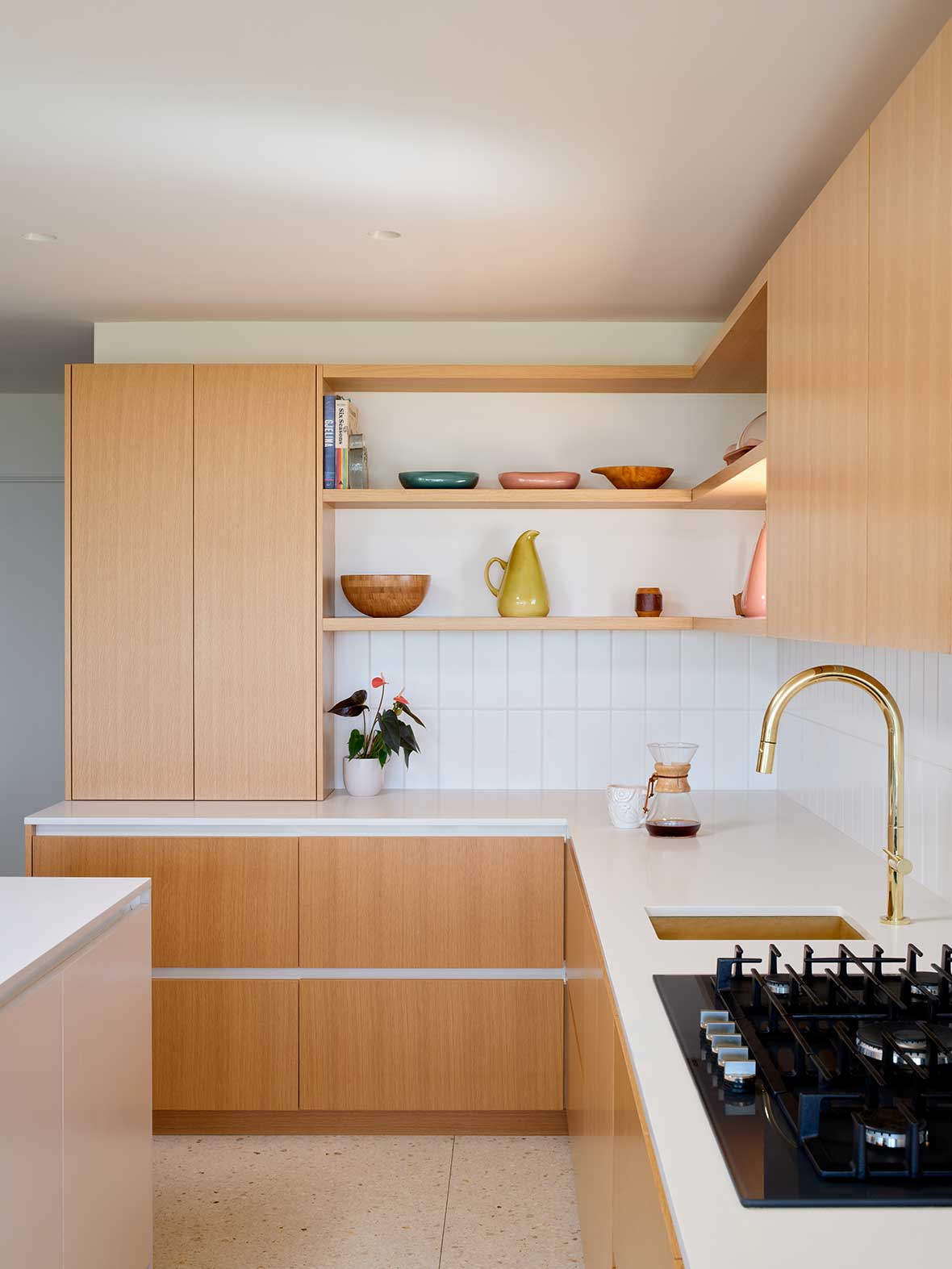 21/27 Photos
22/27 Photos
23/27 Photos
24/27 Photos
25/27 Photos
26/27 Photos
27/27 Photos
Creative Director and color aficionado Amy Tangerine enlisted the help of architect Dan Brunn of DBA to bring out the best of her mid-century modern home while taking it to the next level for modern times. Located in the Baldwin Hills neighborhood of Los Angeles, the home boasts immediate charm with its restored terrazzo floors and wooden elements. While many of the surfaces are white, Amy's personality comes out in the colorful accents throughout, perfectly complementing the original details.
The living room is open with straight passage to the outdoors. An original L-shaped wooden bookcase separates the space from the dining room and kitchen while creating a cozy reading nook.
The fireplace is resurfaced with smooth plaster for a more minimalist feel. The wet bar received an overhaul with light pink and white Concrete Collaborative tiles designed by Sarah Sherman Samuel, and a terrazzo countertop with large aggregate, also from Concrete Collaborative.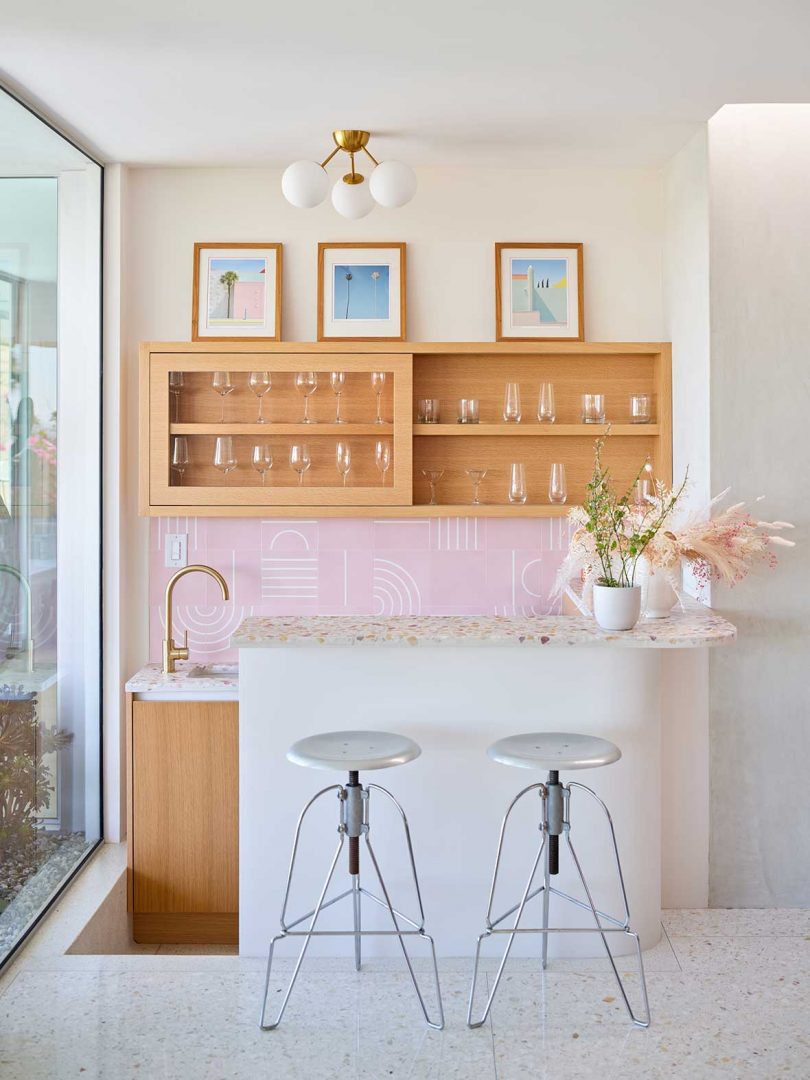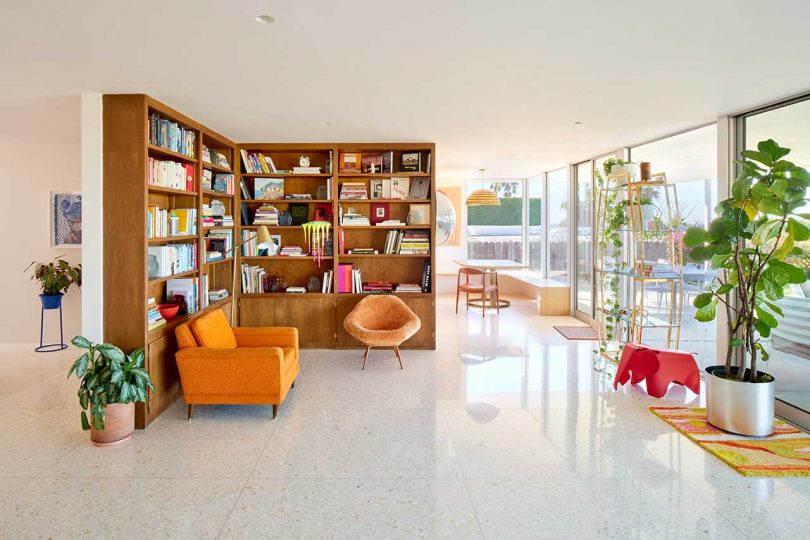 The minimalist kitchen includes cabinets with vertical grained wood and hidden appliances for a clean look. A central skylight is placed above the island allowing a constant stream of natural light to filter down.
Two interior courtyards bring light and nature into the center part of the house. In a hallway off one of the courtyards, there's a vibrant custom rug made by artist Shelby Drabman.
The whimsical family room appears comfortable while remaining Insta-worthy. The bold rug elevates the room while the golden sectional sofa grounds it. Sliding glass doors connect the room to the back garden.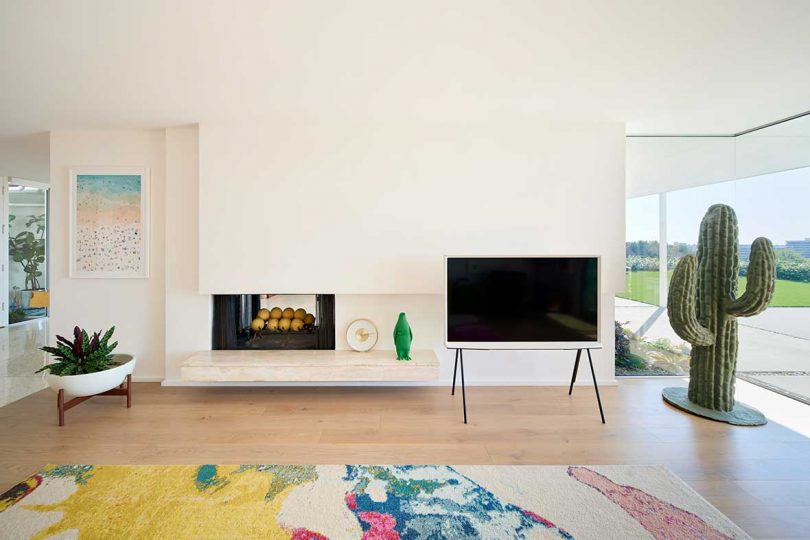 To top things off, the double front doors pop in an appropriately selected tangerine color.
Photos by Brandon Shigeta.