A Mid-Century Wexler Is Transformed With Vibrant Colors and Bold Patterns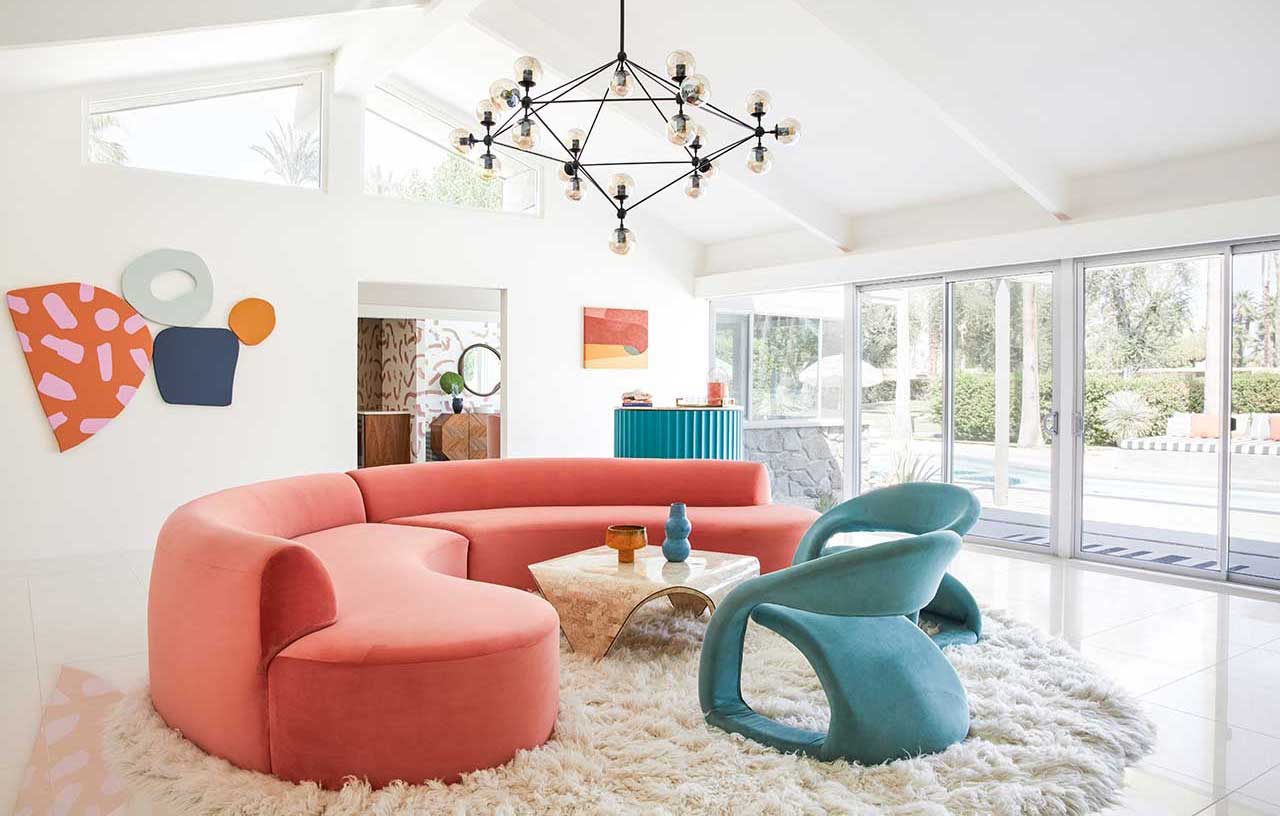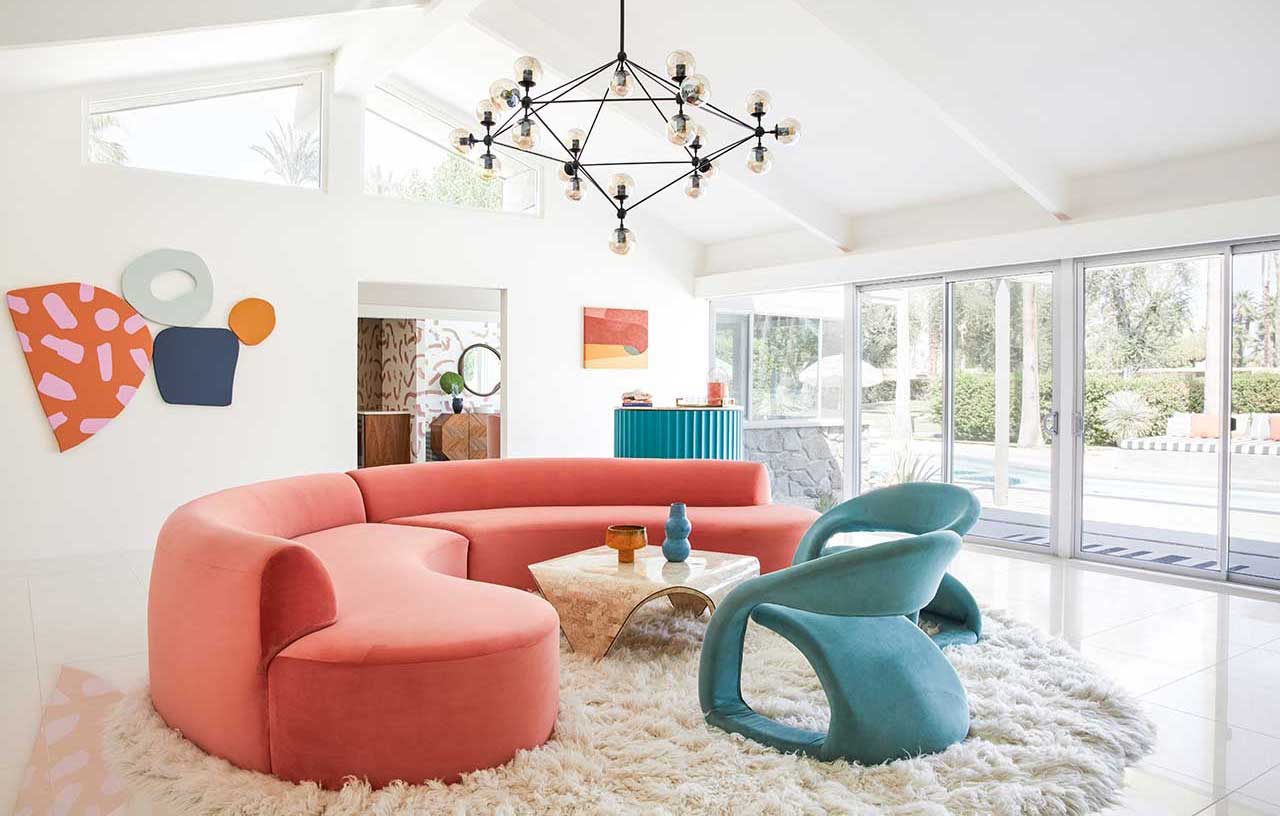 A Mid-Century Wexler Is Transformed With Vibrant Colors and Bold Patterns
1/12 Photos
2/12 Photos
3/12 Photos
4/12 Photos
5/12 Photos
6/12 Photos
7/12 Photos
8/12 Photos
9/12 Photos
10/12 Photos
11/12 Photos
12/12 Photos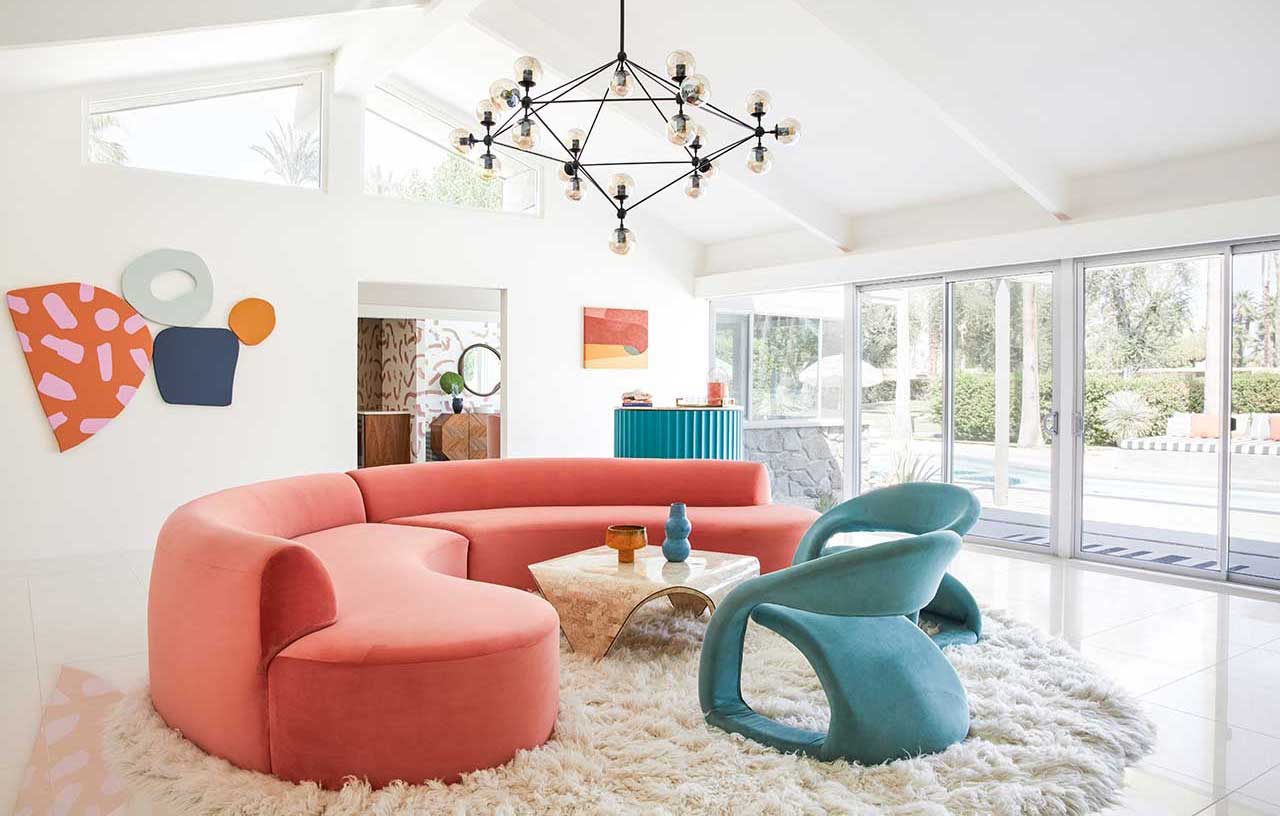 Having previously worked with Los Angeles-based interior design firm Bells + Whistles, Jillian and Tim enlisted them again to renovate a home in Rancho Mirage, California, near Palm Springs. The original house was built in 1957 by iconic architect Donald Wexler as part of Thunderbird North, a community of 10 homes designed by noted Palm Springs architects William Cody, Donald Wexler and Richard Harrison. The renovated residence, named Marrow Midcentury, spans 3,380 square feet, all of which were transformed by Bells + Whistles with "injections of vivid color, hypnotic pattern, and desert magic – creating the quintessential California getaway house."
The interior is dream-worthy with bright spaces featuring mostly white surfaces that become the backdrop for the curated mix of vintage, new and custom pieces of furniture and furnishings. A custom, coral velvet covered sofa by Modshop floats on a white shag rug with two vintage Jay-mar chairs rounding out the seating area.
Just as eye-catching as the living room, the dining room has a colorful rug made from FLOR carpet tiles with a massive dining table custom made by Modshop, who also made the pink chairs.
The main bedroom has a calming neutral color palette grounded by a Sarah Sherman Samuel rug from Lulu & George with arches created by a higher pile. A Room & Board canopy bed and Crate and Barrel chairs make bold statements in white, while a travertine and wood coffee table from Anthropologie adds warmth.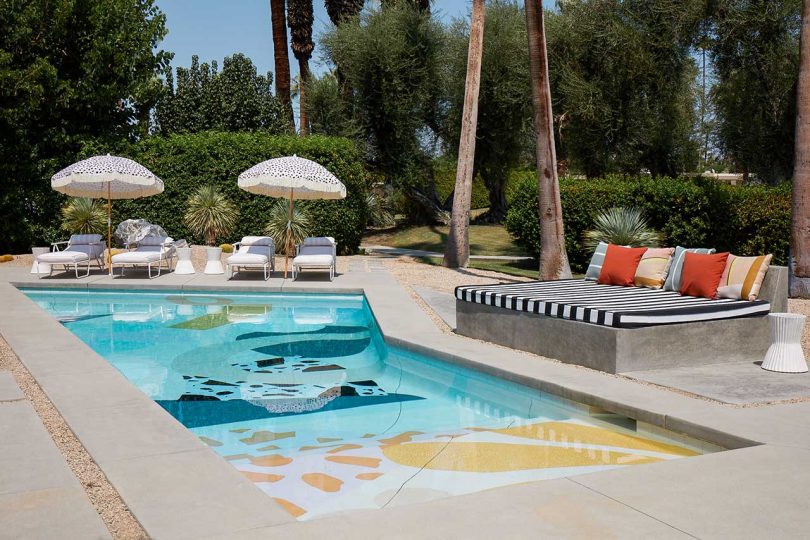 And if the interior isn't Instagram-worthy enough, check out the geometric pool painted by Alex Proba!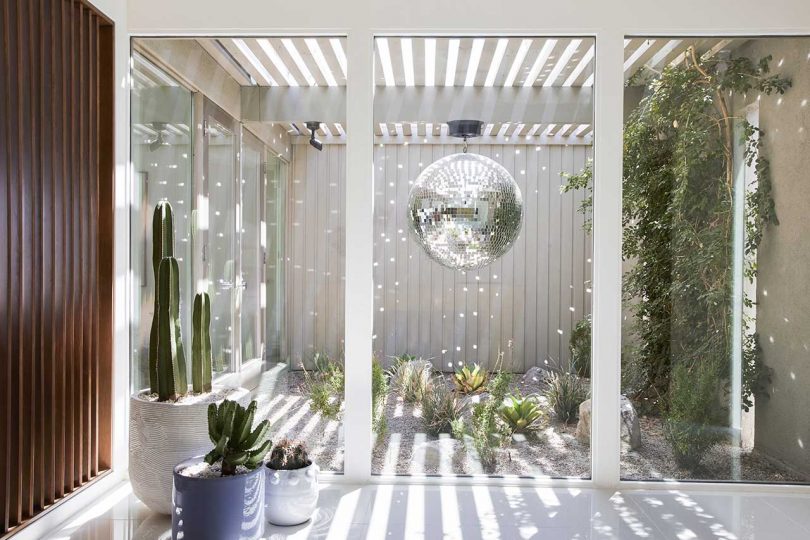 In addition to native plants, the entryway has a disco ball reflecting light all around the atrium walls.
Photos by Madeline Tolle.