A Milanese Apartment With a Vibrant Color Palette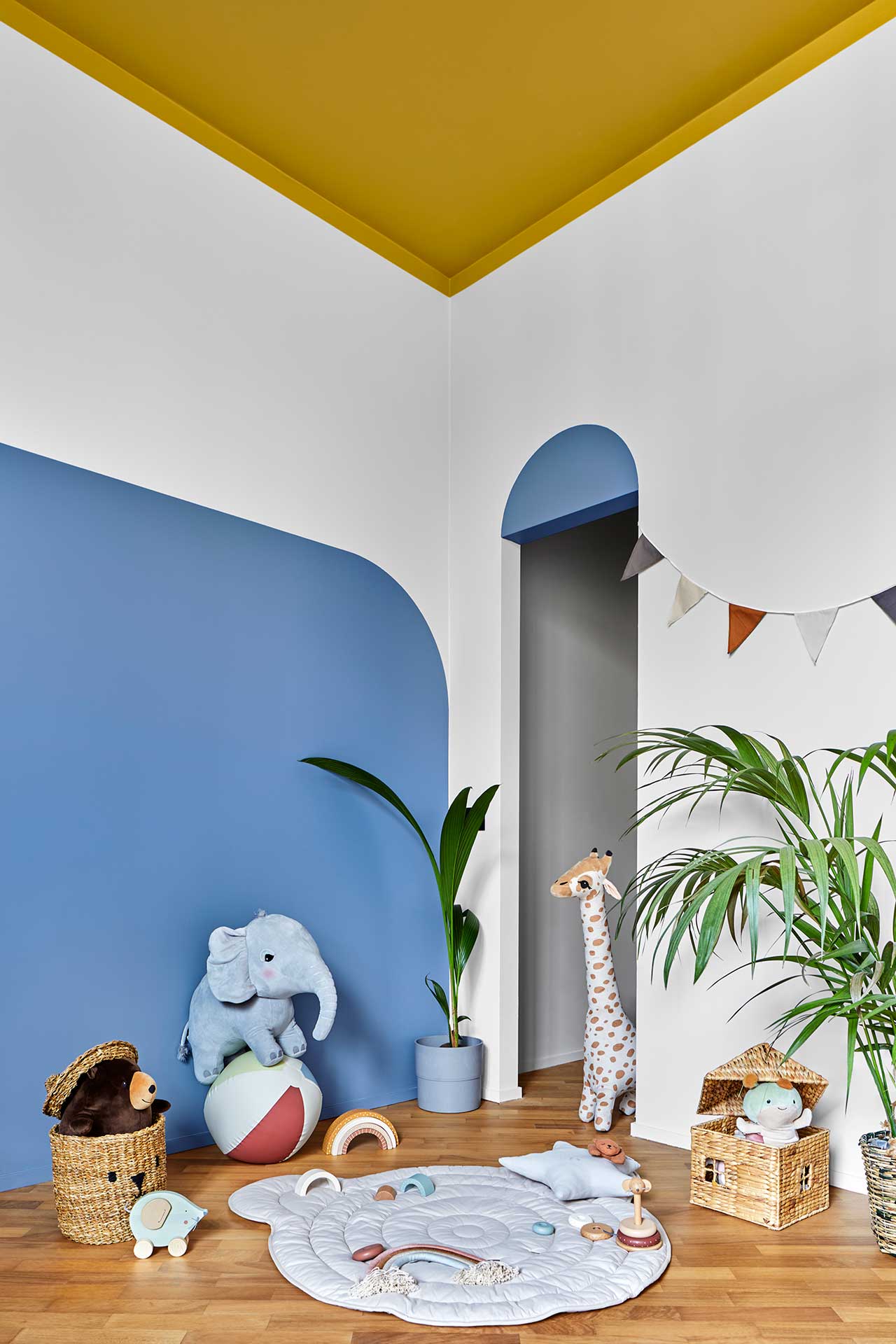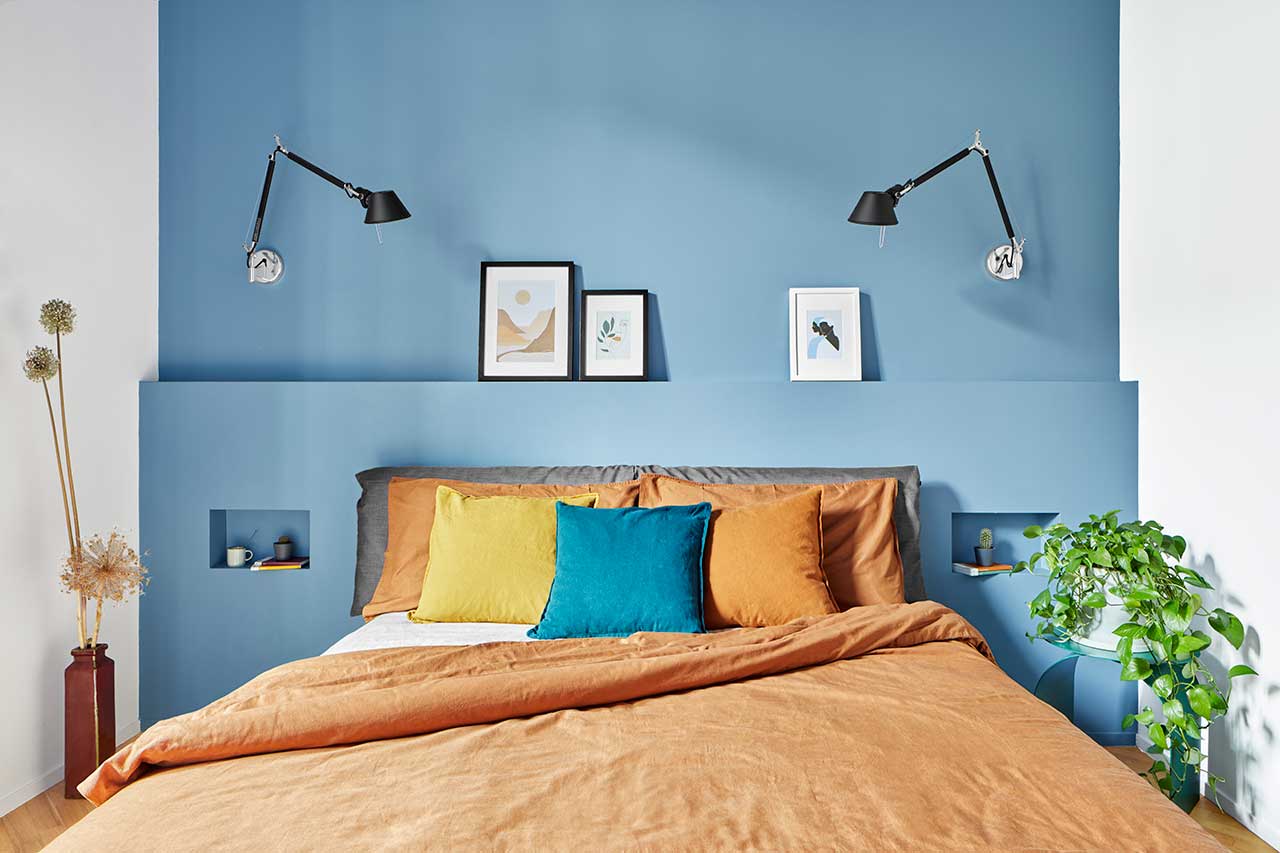 A Milanese Apartment With a Vibrant Color Palette
1/18 Photos
2/18 Photos
3/18 Photos
4/18 Photos
5/18 Photos
6/18 Photos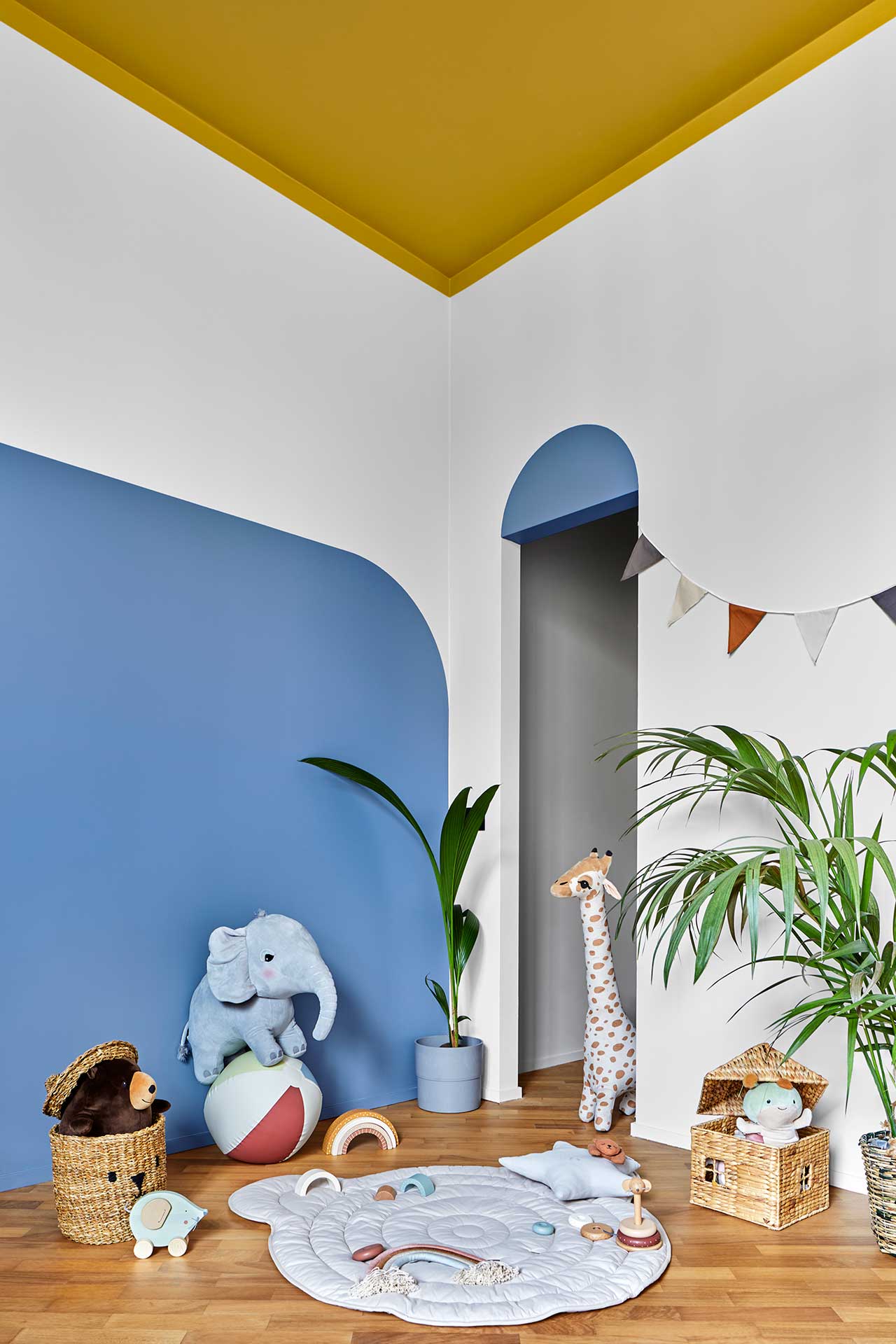 7/18 Photos
8/18 Photos
9/18 Photos
10/18 Photos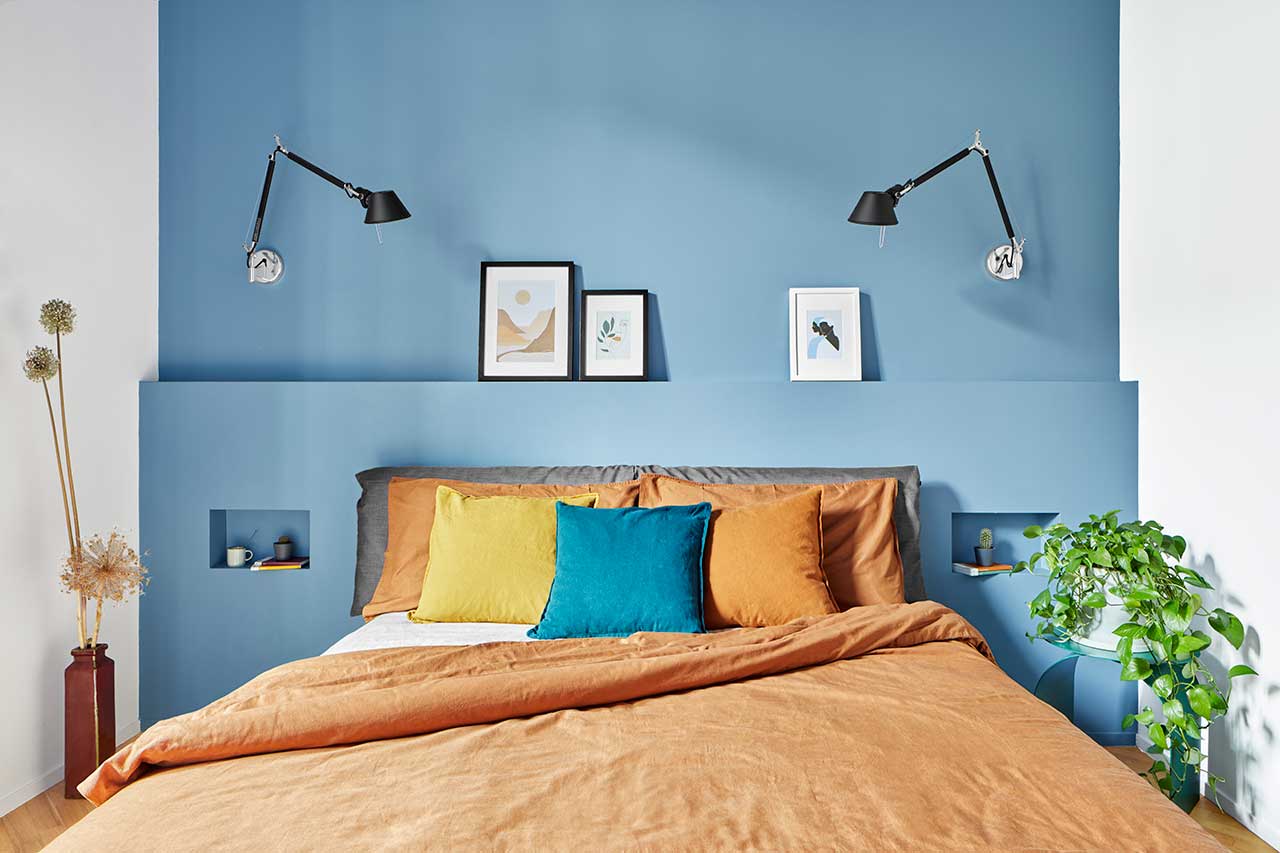 11/18 Photos
12/18 Photos
13/18 Photos
14/18 Photos
15/18 Photos
16/18 Photos
17/18 Photos
18/18 Photos
For this 90-square-meter apartment in Milan, chromastudio dramatically renovated the space with a reconfigured layout and a dramatic color palette. More space was allocated to make a larger living area, bathroom, and storage space that better aligned with today's ways of living. The public areas, with the living room, dining space, and kitchen, allot for almost half of the overall floor plan as it's the heart of the home. Setting the tone for the apartment's aesthetic right off the bat is the vibrant kitchen with a royal blue island made by Cesar Cucine and supplied by Mo1950.
A second bank of cabinets rests against the wall with multiple rows of three-dimensional tile and a simple yellow shelf for additional storage. The same striking blue is carried through the rounded entryway, forming a royal blue tunnel. Iroko wood floors were removed and a similar shade of blue cement material was laid by Innovative Surface to delineate the kitchen's footprint.
Up close, the Mutina Rombini Triangle tiles in a rusty orange pop against the rich blue of the cabinets and next to the light blue Smeg fridge.
Paired with the bright colors and the natural wood floors are black accents displayed throughout the space helping to ground it.
Opposite to the kitchen is the living room with two long walls painted in a light ash color along with a light celadon green on the smaller walls. A darker version covers the ceiling. In juxtaposition of the cooler tones, a warm rust colored sofa and geometric red painting by Giorgio Pasqualetti balance out the space.
In the primary bedroom light walls are interrupted by the headboard wall painted in a cornflower blue, which is completed with two niches to hold bedside necessities. On the opposite wall, there's a bank of storage cabinets in matching cornflower blue.
The second bedroom belongs to the child and is filled with geometric shapes and primary colors. A rounded arch painted in Savoy blue denotes the sleeping area, while an ocher yellow covers the ceiling for an overall cheerful feel.
The royal blue entry hallway leads to the bathroom which utilizes a more calming combination of colors in light sienna and red clay.
Styling: Elga Ancona + chromastudio
Construction: Re Modulor
Photography: Riccardo Gasperoni