SHINE is an apartment designed by local Ukrainian architects SVOYA studio. Located on the river embankment of Dnipro, Ukraine, SHINE offers generous panoramic views of the river embankment and Monastery Island beyond.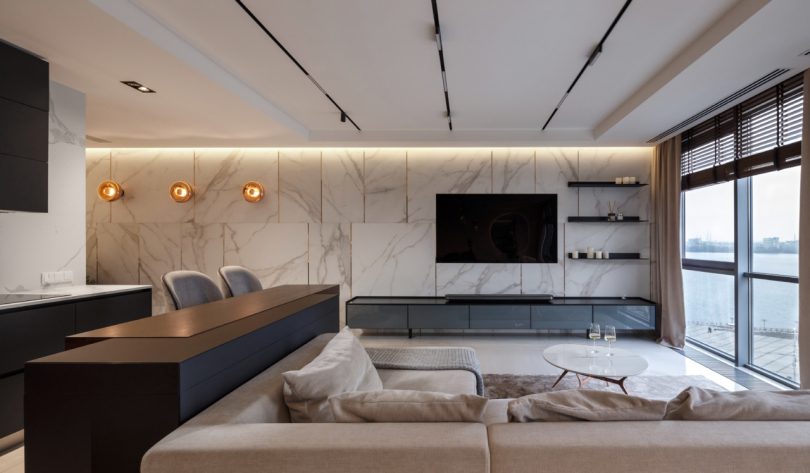 Inside the 110m2 double story space, the owners made what they called an "atypical" decision to place the master bedroom and the children's room on the first floor. The children's room is partitioned with tinted glass to allow natural light into the hallway.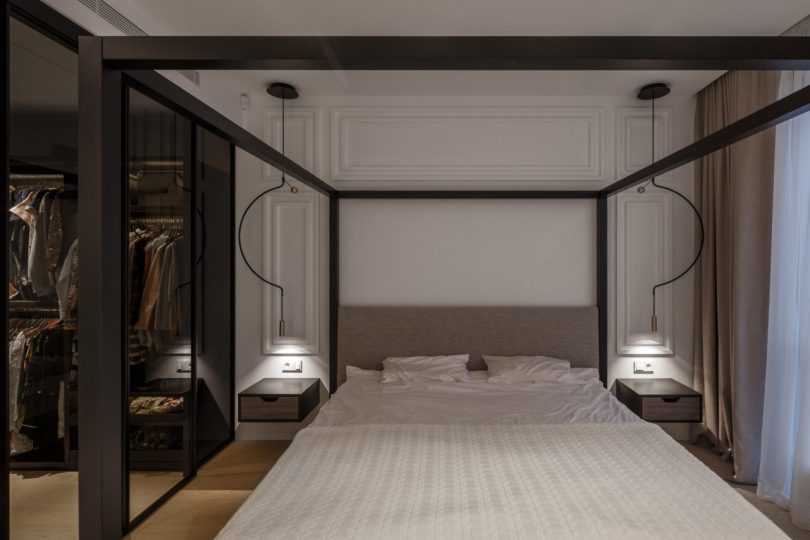 Each room is oriented west so you can see the sunset over the city.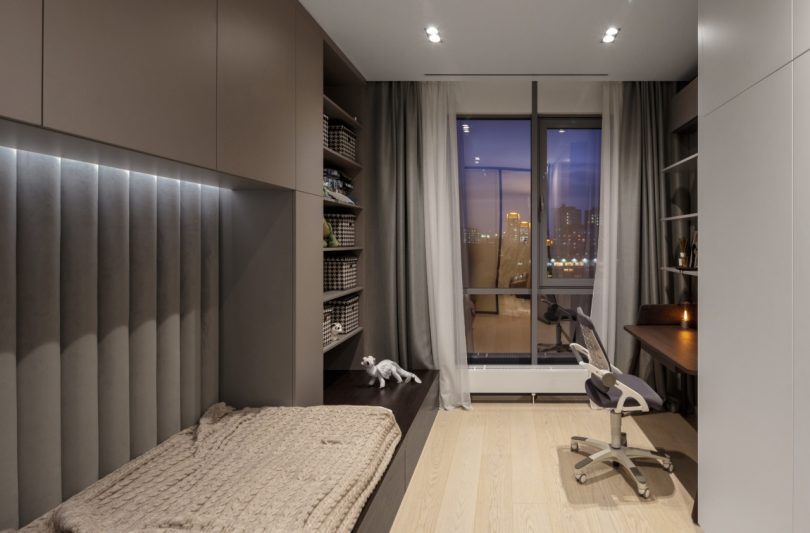 The second floor is larger than the first, with a round GUBI dining table in the kitchen and a spacious sofa that is also oriented west for views of the panoramic sunset.