A Modern Bangkok House With a Central, Glass-Fronted Swimming Pool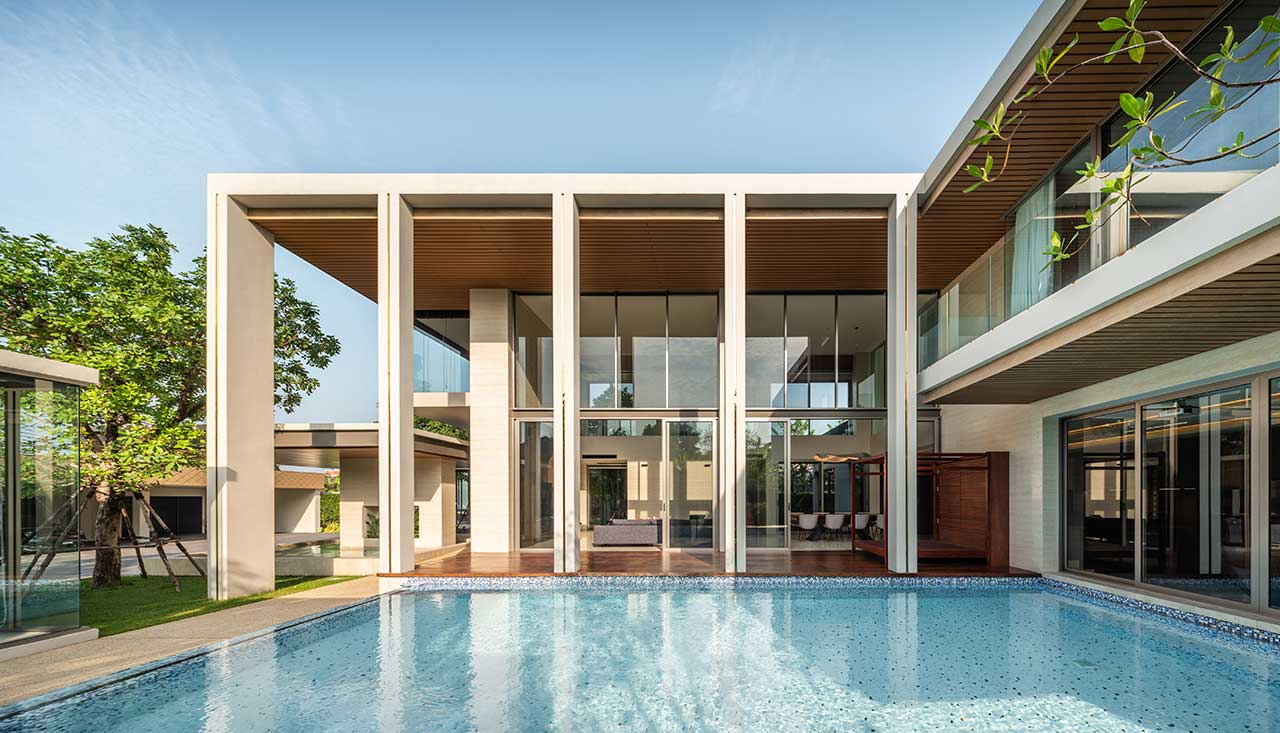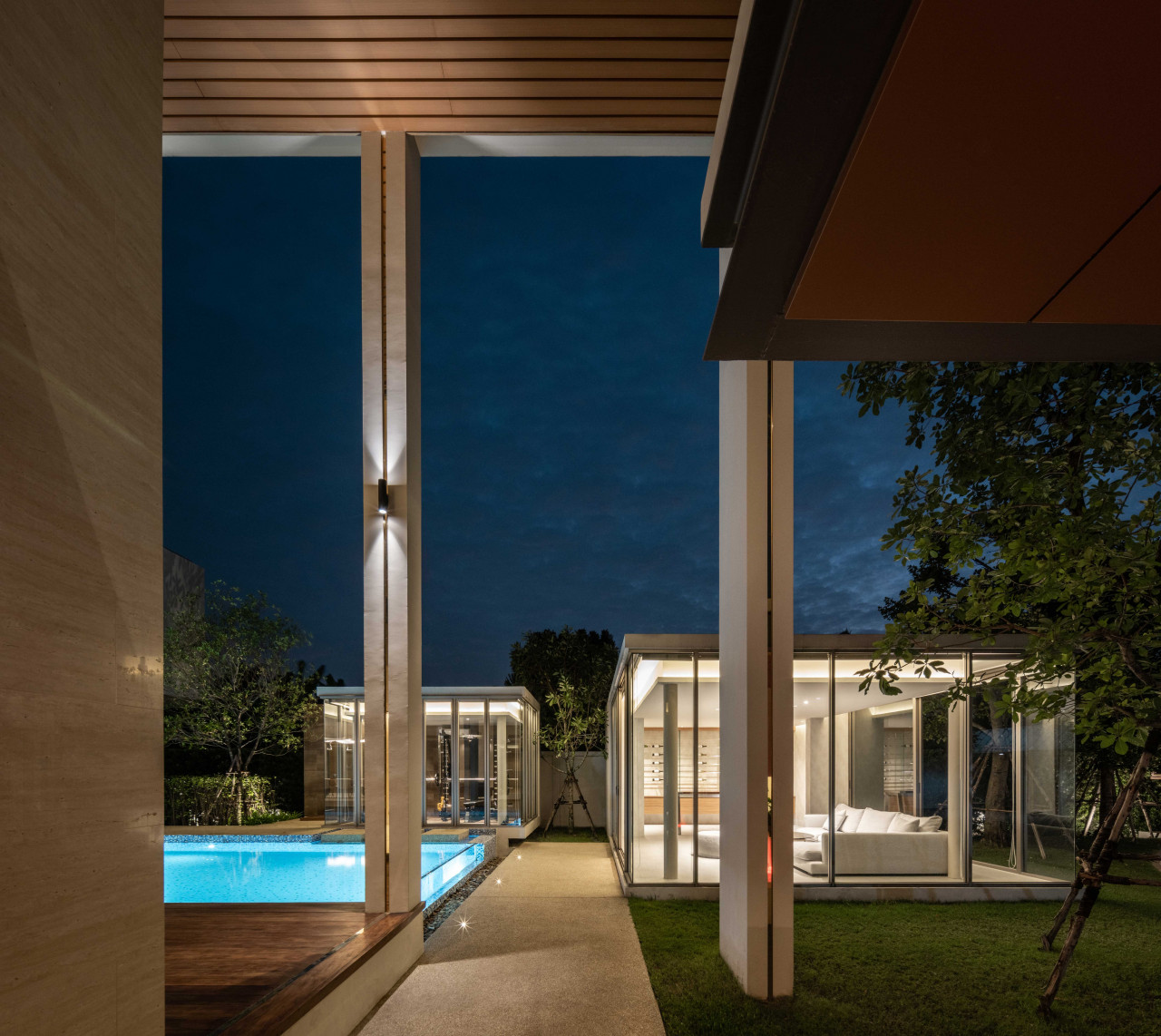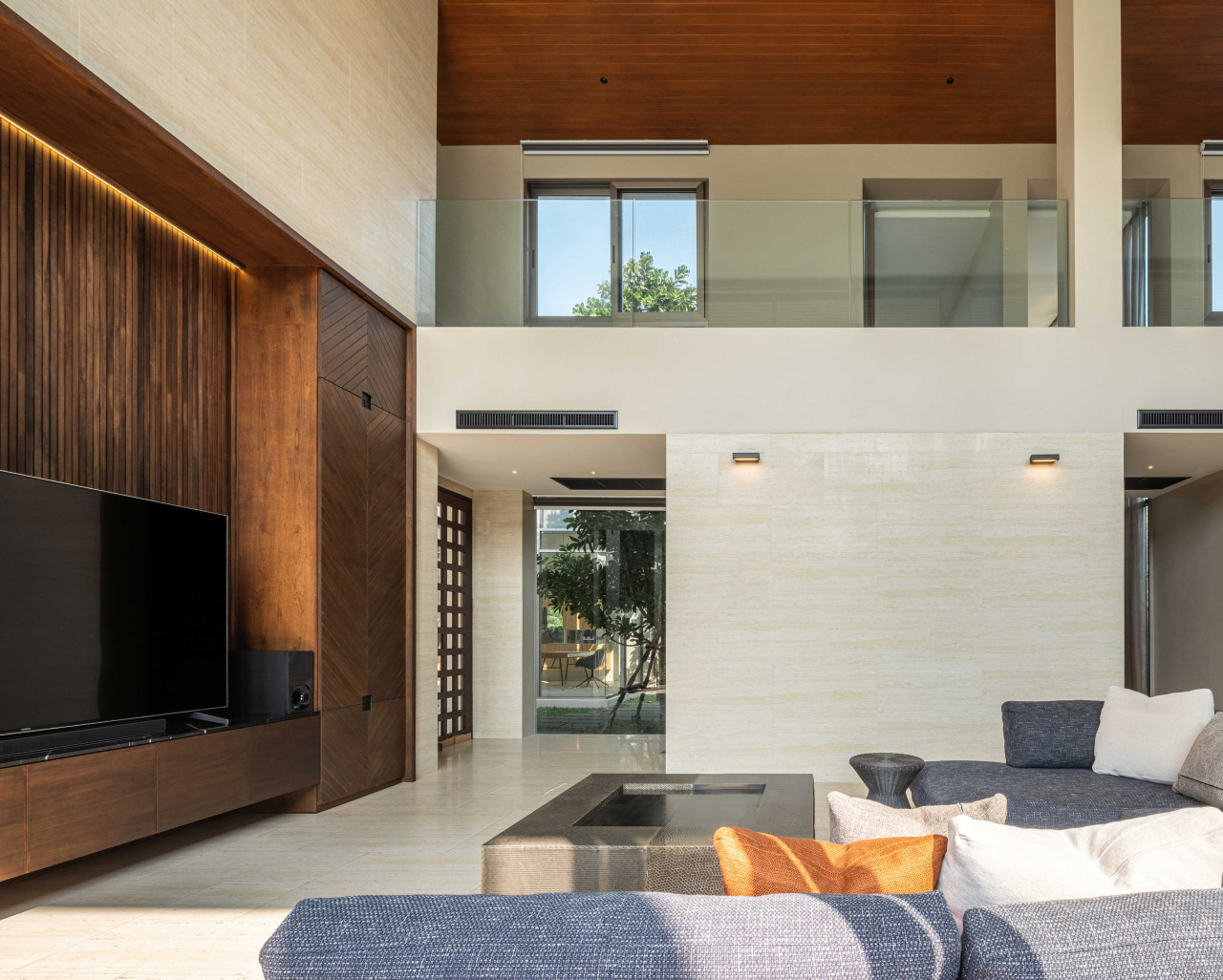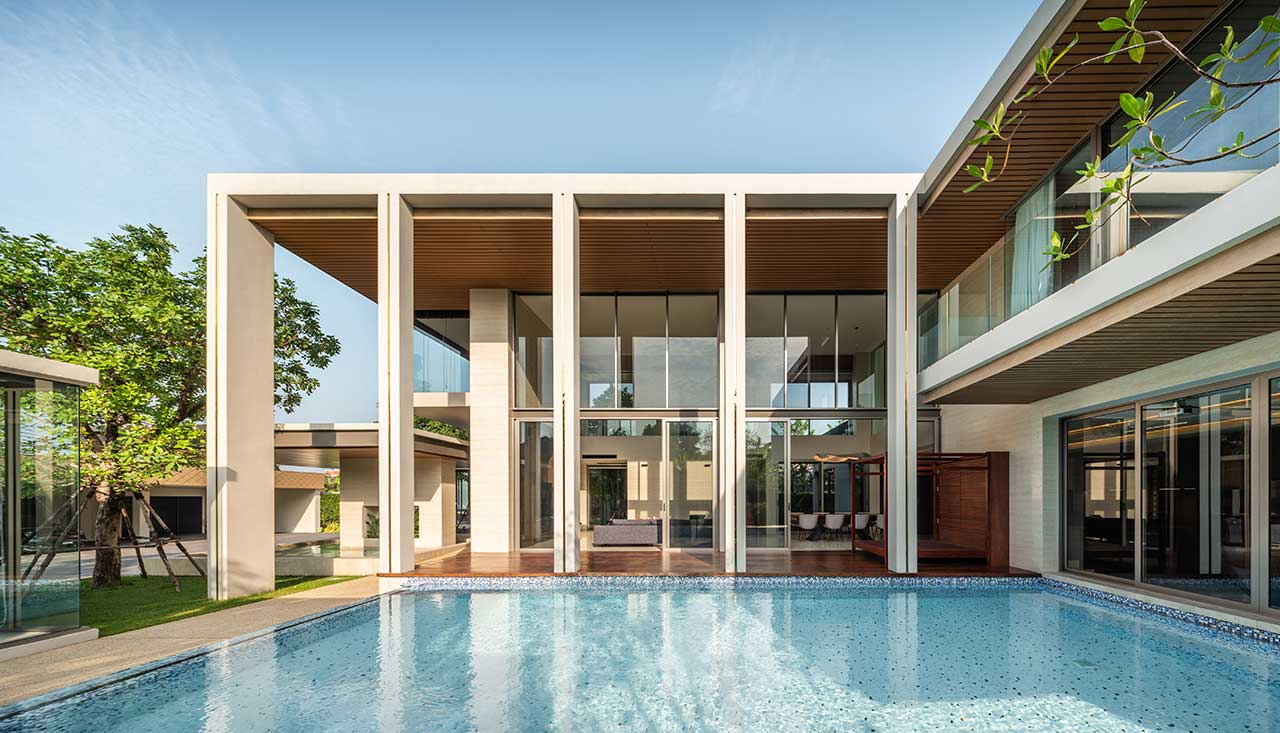 A Modern Bangkok House With a Central, Glass-Fronted Swimming Pool
1/31 Photos
2/31 Photos
3/31 Photos
4/31 Photos
5/31 Photos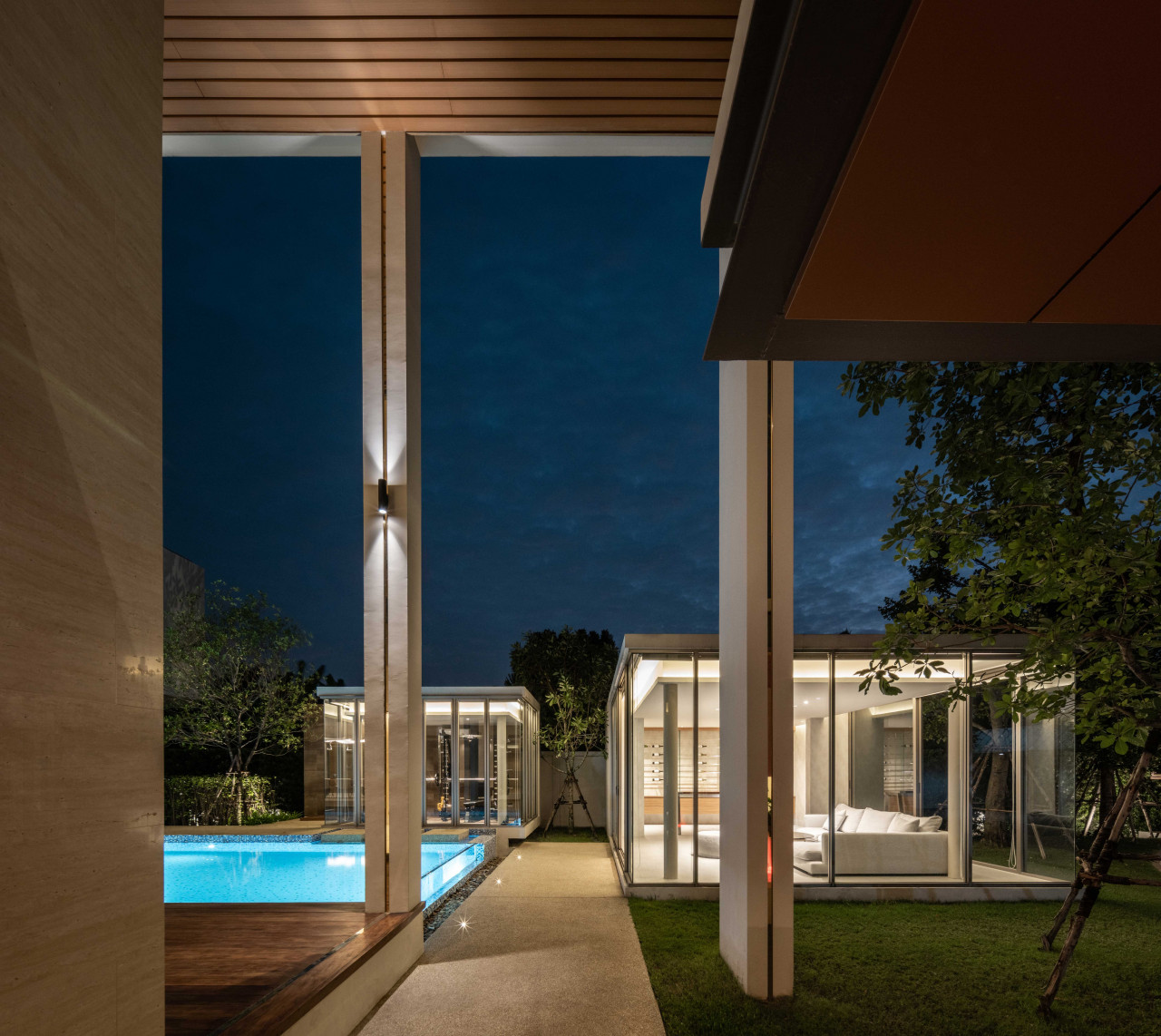 6/31 Photos
7/31 Photos
8/31 Photos
9/31 Photos
10/31 Photos
11/31 Photos
12/31 Photos
13/31 Photos
14/31 Photos
15/31 Photos
16/31 Photos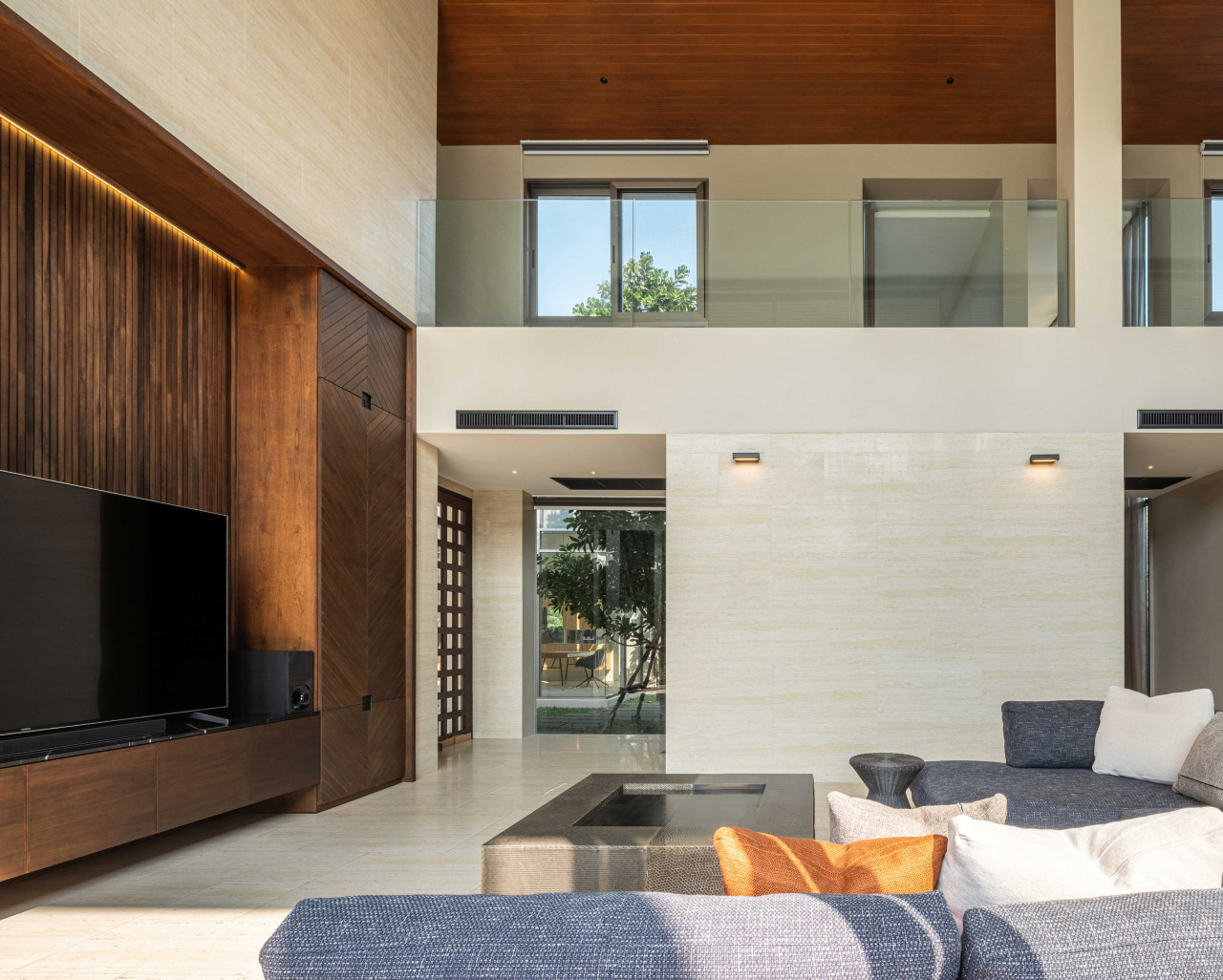 17/31 Photos
18/31 Photos
19/31 Photos
20/31 Photos
21/31 Photos
22/31 Photos
23/31 Photos
24/31 Photos
25/31 Photos
26/31 Photos
27/31 Photos
28/31 Photos
29/31 Photos
30/31 Photos
31/31 Photos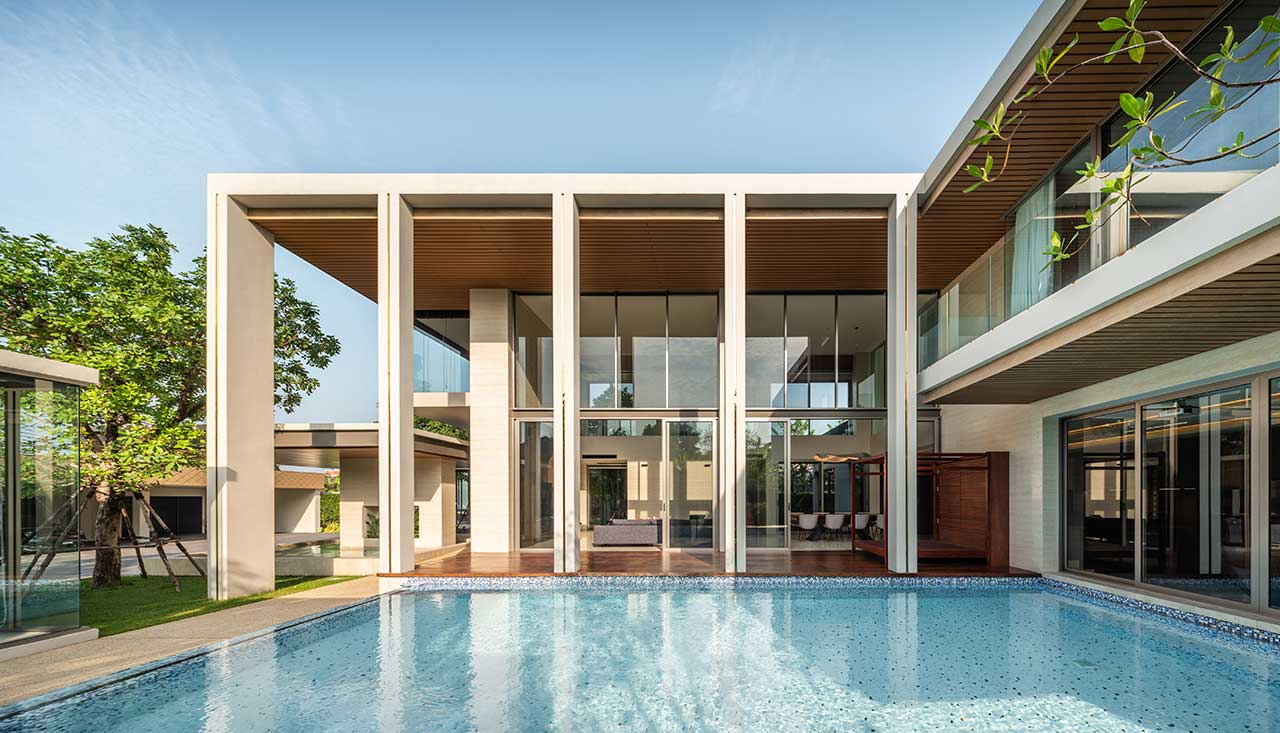 FLAT12x recently completed the TT Residence for a family in Po Kaew, Bangkok, Thailand. The massive home, which spans over 10,700 square feet, illustrates how classic and modern architecture can be combined and how it can thrive in a tropical locale. The homeowners leaned towards classical architecture due to its oversized scale and proportion, while the architects introduced modern design to realize all of the design goals everyone brought to the table. The result is an open and airy tropical oasis with massive windows that increase the visual flow.
The central courtyard features a crystal blue swimming pool with a glass front making for a dynamic focal point. Surrounding rooms open up with sliding glass doors to connect to the outdoor space. Patio areas benefit from cantilevered roof lines that provide sun protection when not in the pool.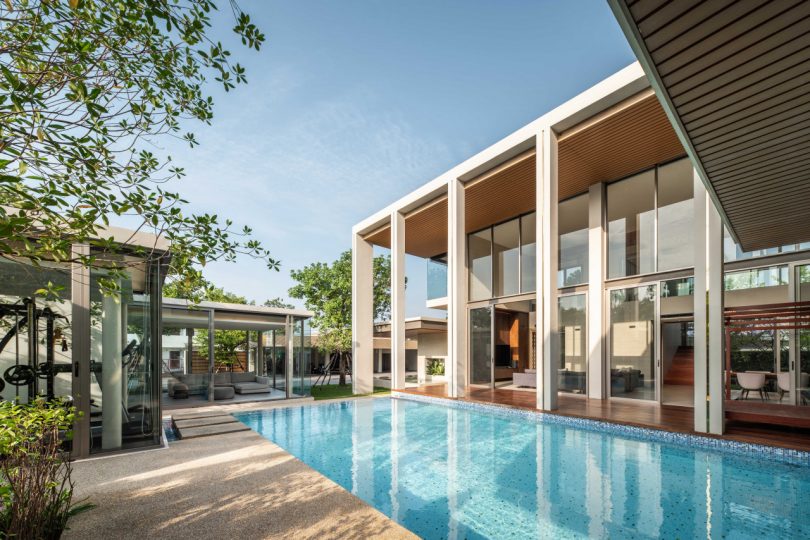 The main house is surrounded by four structures that house an office, wine room, fitness room, and services.
No matter the room, there are uninterrupted views of the courtyard and pool.
The living room boasts a double-height ceiling with a wall of glass that looks out to the pool.
While the living room is narrow, it feels much larger thanks to the ceiling height and windows.
A large closet and dressing room lead to a spacious bathroom, separated by a pivoting glass door.
Photos by Dof Skyground.