Krab was born when Wout wanted to create a hangout spot for his two kittens, Boris and Pippa, to help them feel happy and secure in their new home. The problem is that most pet furniture stands out like a sore thumb and people who love a streamlined look in their home don't enjoy that. So, Wout reached out to his designer friend Nikita and the two co-founded Krab.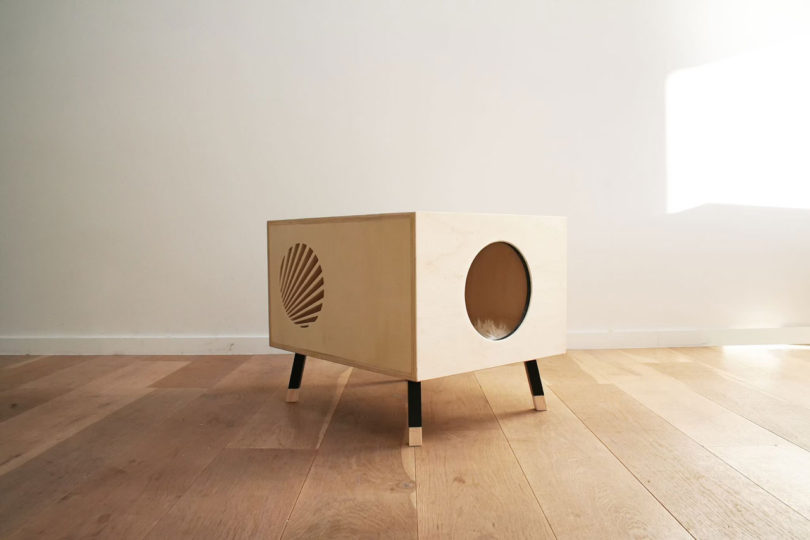 After months at the drawing board, the two came up with Nest, minimal modules that cats can call their very own. Cats can hide within the plywood boxes to feel safe and cozy while also keeping an eye on what's going on around them.
They can even perch themselves on top if they feel like it. Or, you can use Nest as an end table next to your sofa or chair if the cat isn't on it.
Inside, there's a soft, fluffy pillow for lounging.