Studio Loft Kolasiński designed the interior of this new home, by Eike Becker Architekten, in Berlin's Prenzlauer Berg district. The project utilizes a mix of vintage and new pieces of furniture and lighting, along with some custom built furniture by Loft Kolasiński themselves.
The interior has both modern and industrial elements so the studio wanted to incorporate wooden furniture and unique, colorful carpets into the house to add some character and texture. The bright green rug on the first floor brings life to the minimalist living room.
To give the interior the appearance of being larger, they only separated the staircase with panels of glass instead of walls. it also helps natural light flow throughout the home and between floors.
Downstairs on the ground floor, the open space houses the kitchen and dining area complete with a custom wooden table for eating.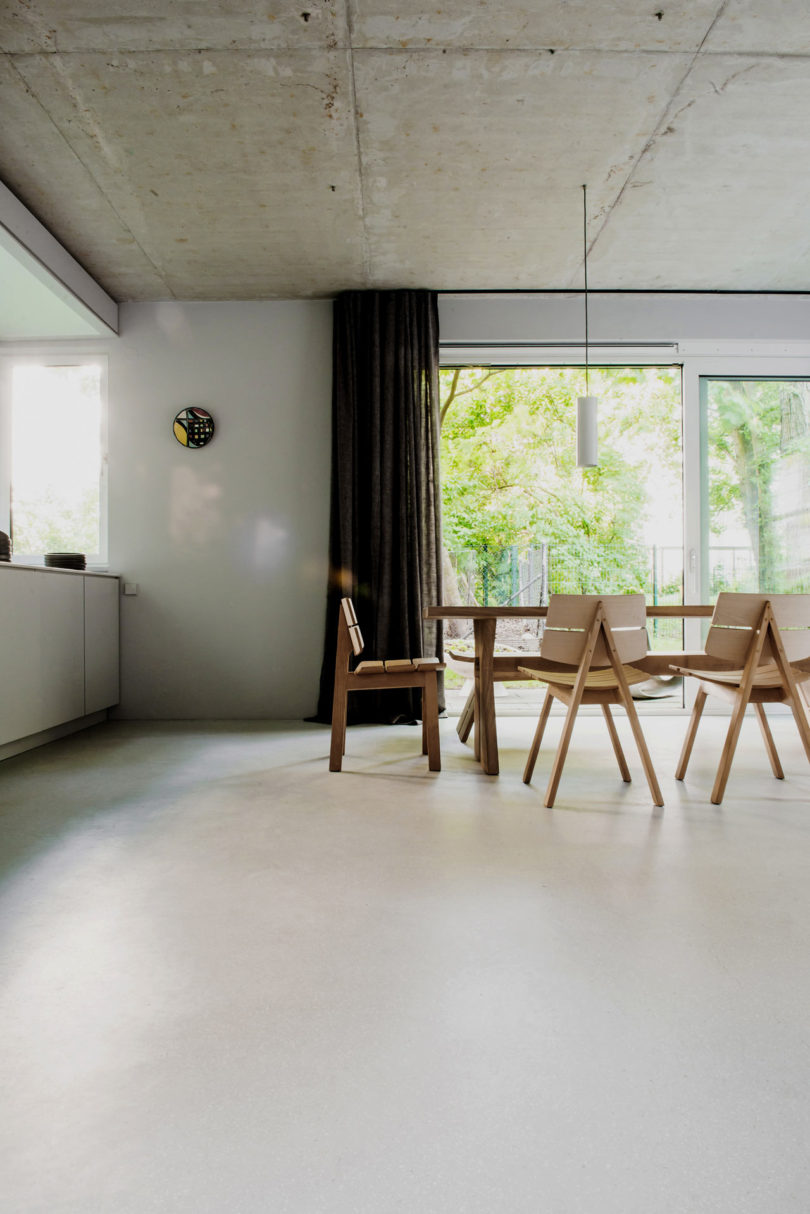 Photos by Karolina Bąk.