The Pool House is a project by Luigi Rosselli Architects that's located in Randwick NSW featuring a wraparound swimming pool. An existing one-level 1910 cottage was given a two-story addition with water surrounding it to help tie the two structures together.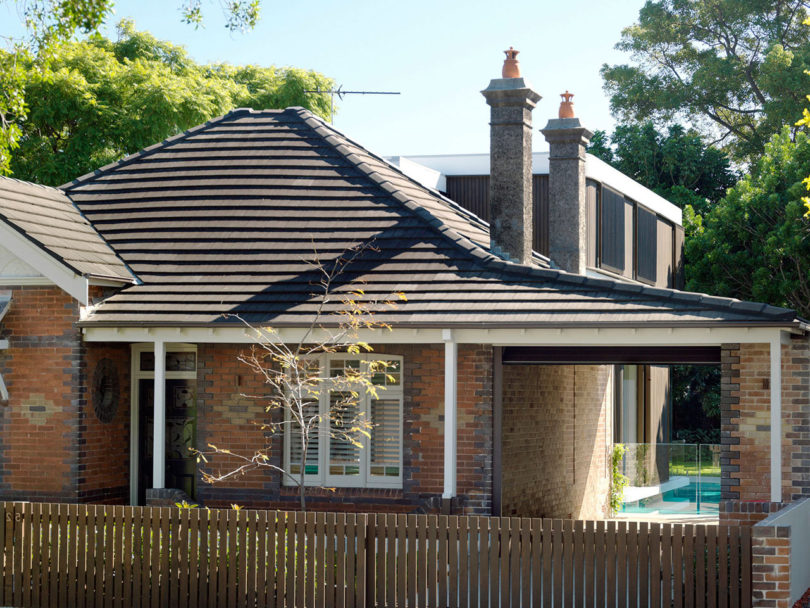 A veranda on the front of the cottage was extended out to create a covered parking area for two cars, which helped beef up the home's street presence while balancing out the proportions.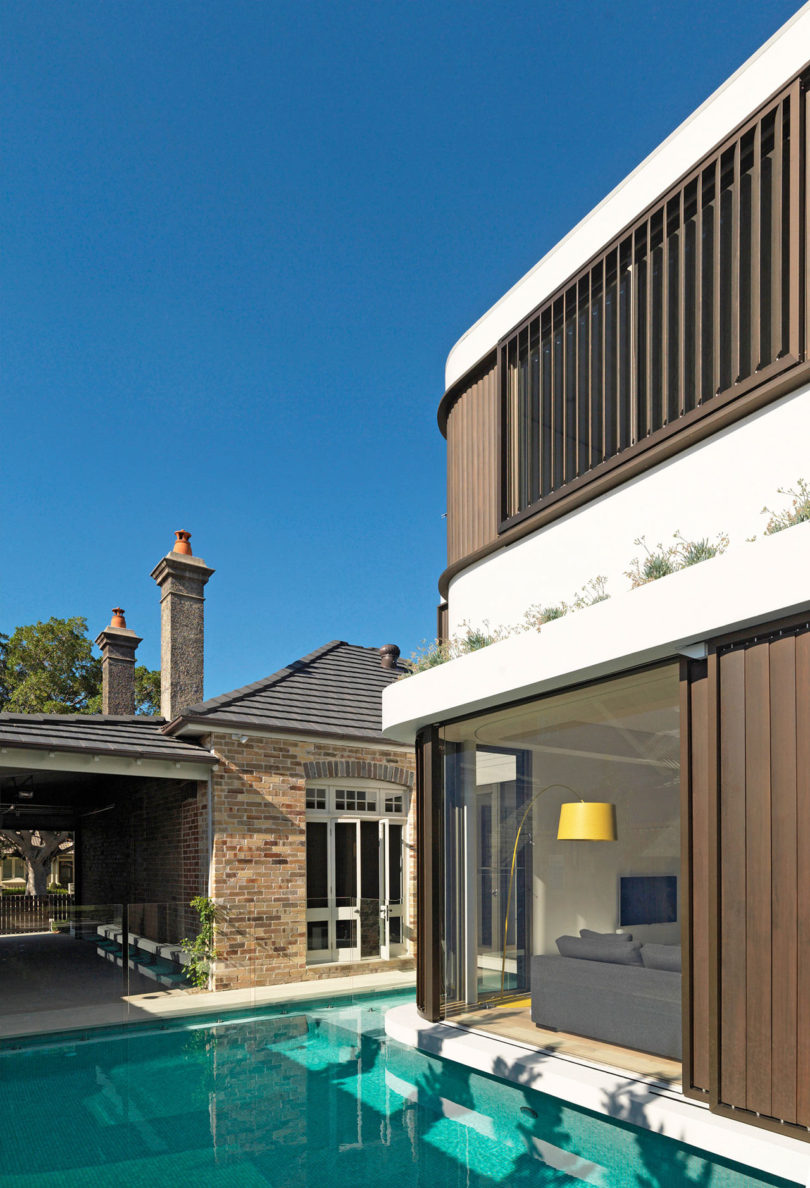 The extension features floor-to-ceiling panels of glass with motorized sliding screens for privacy and sun protection.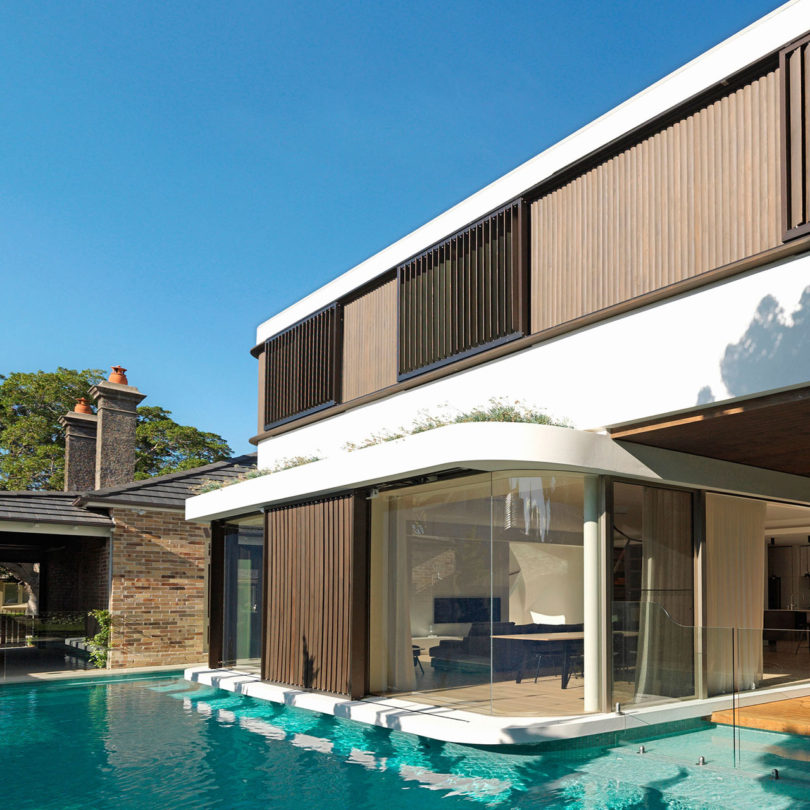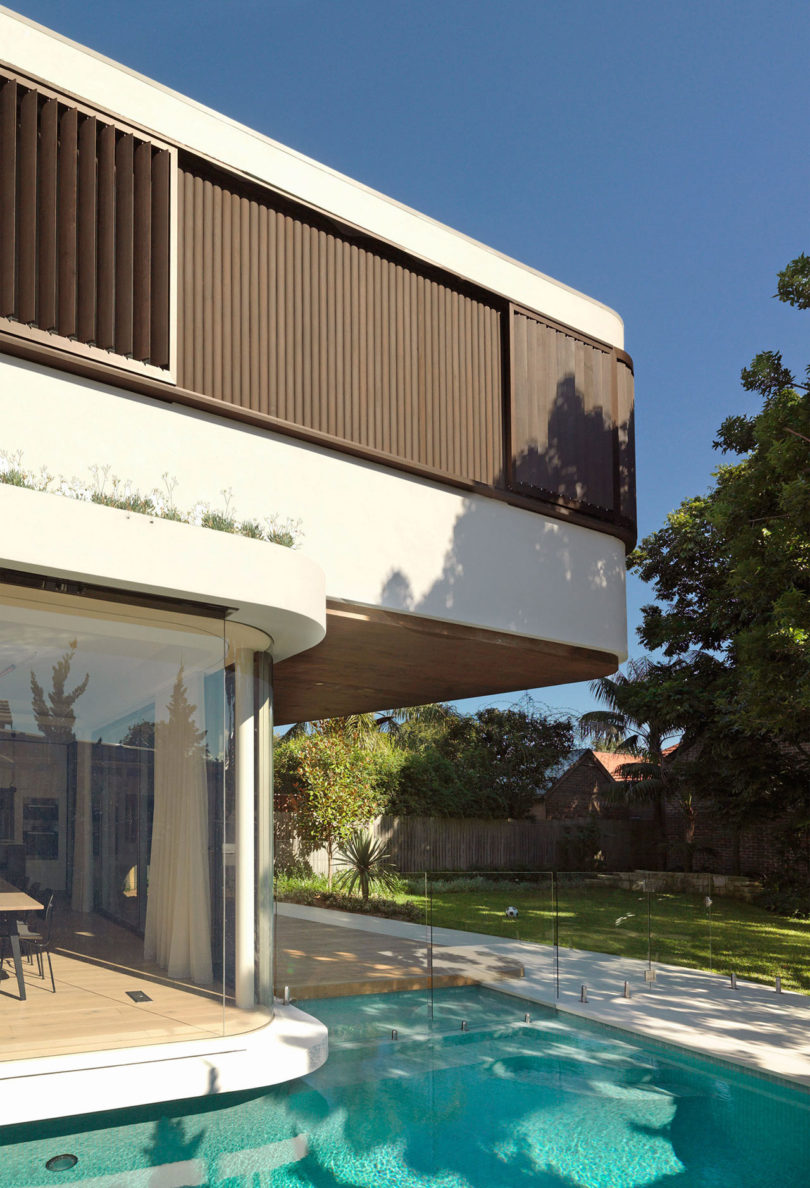 The top floor master bedroom cantilevers out over a terrace for additional shade and protection from rain.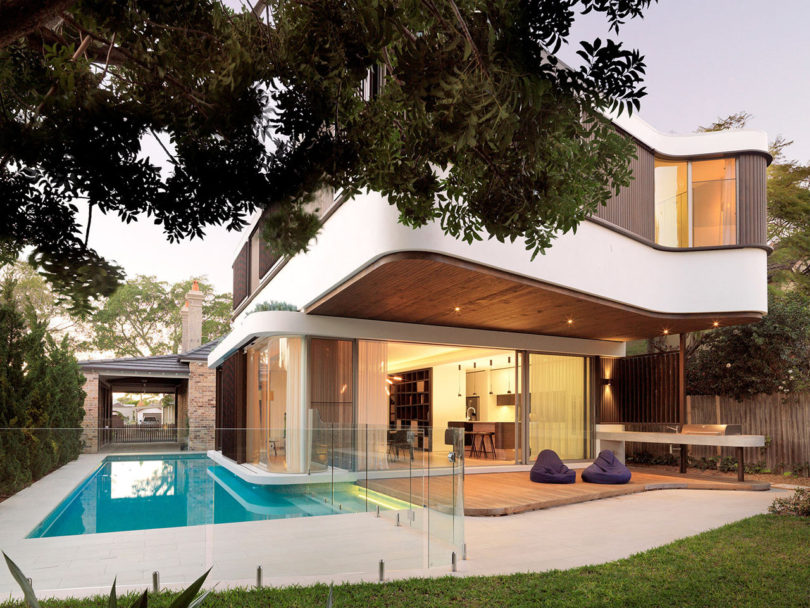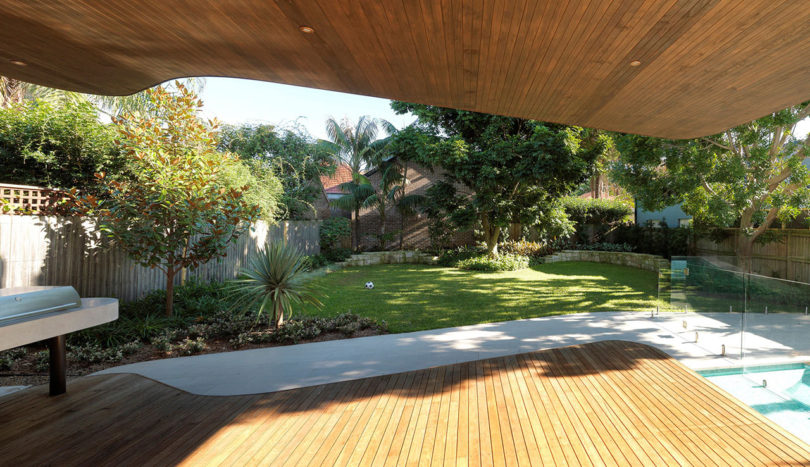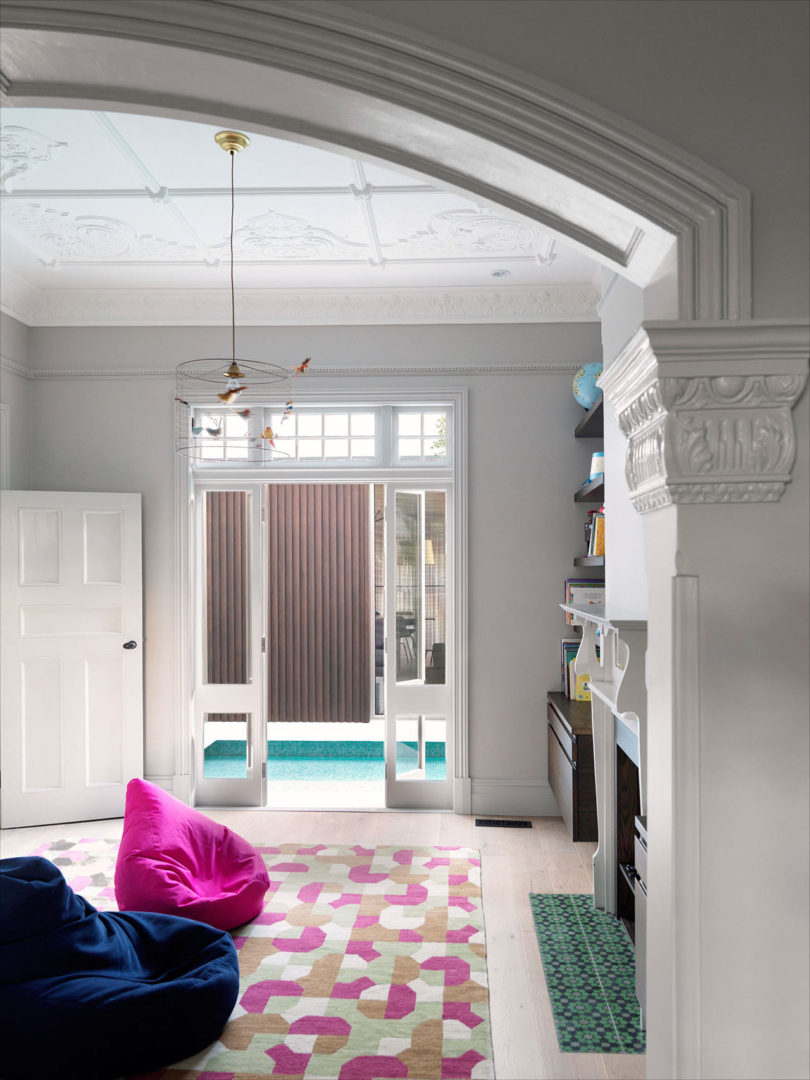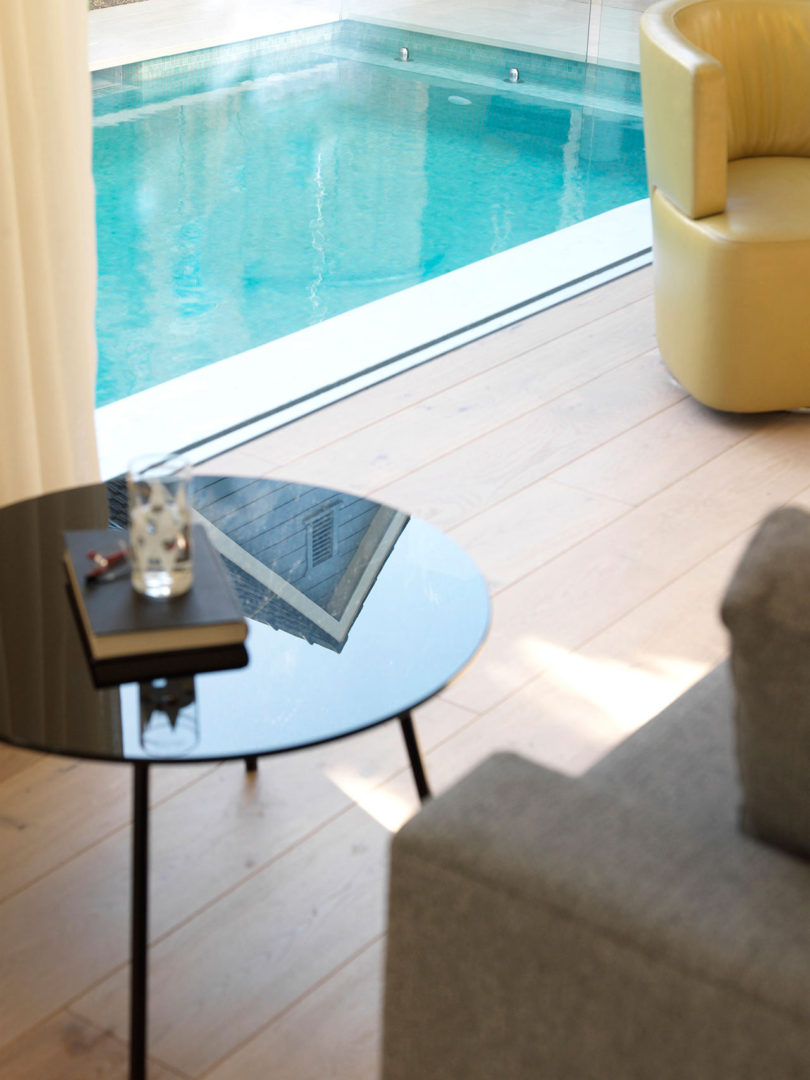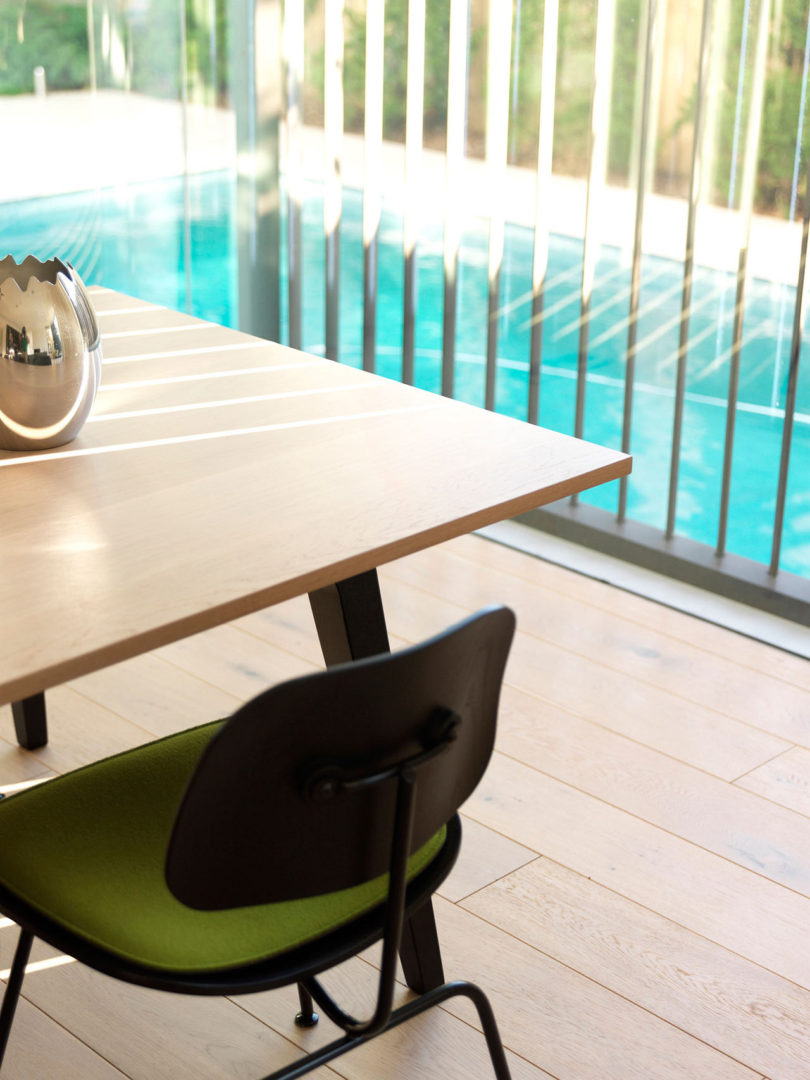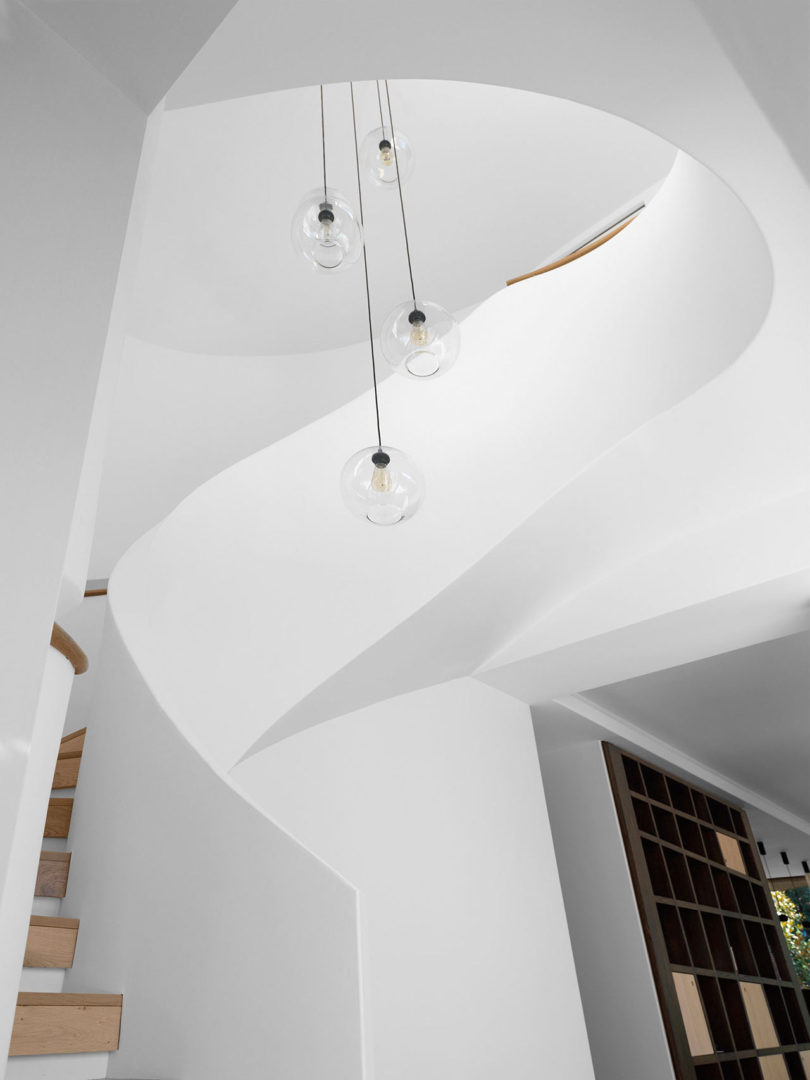 The ground and top floor are connected by an elliptical staircase, which becomes a focal point in the space.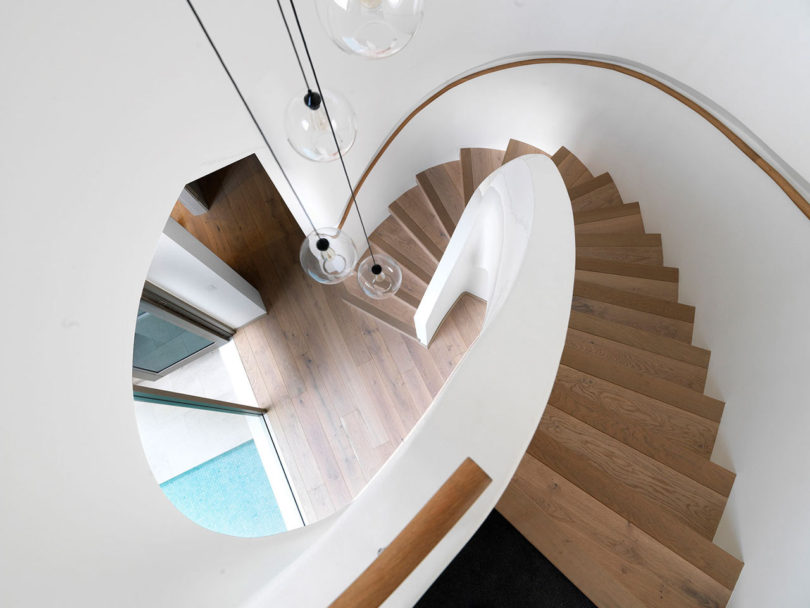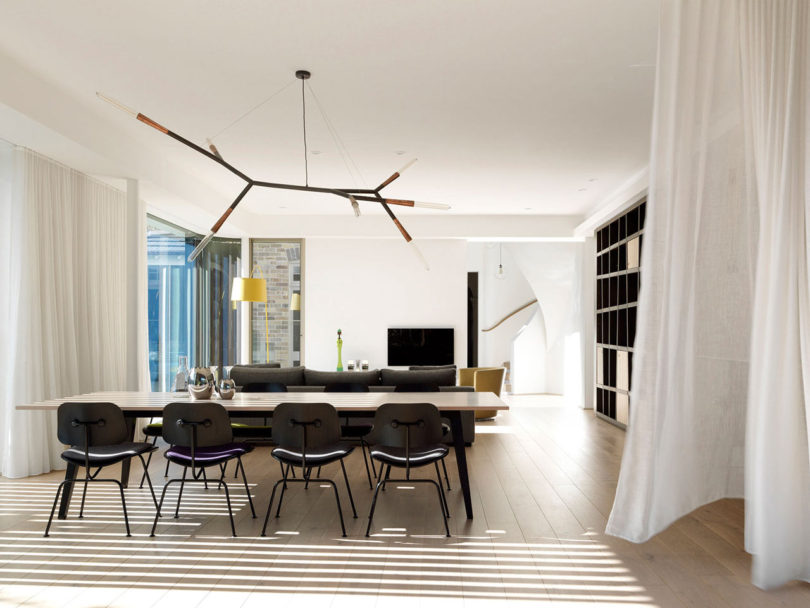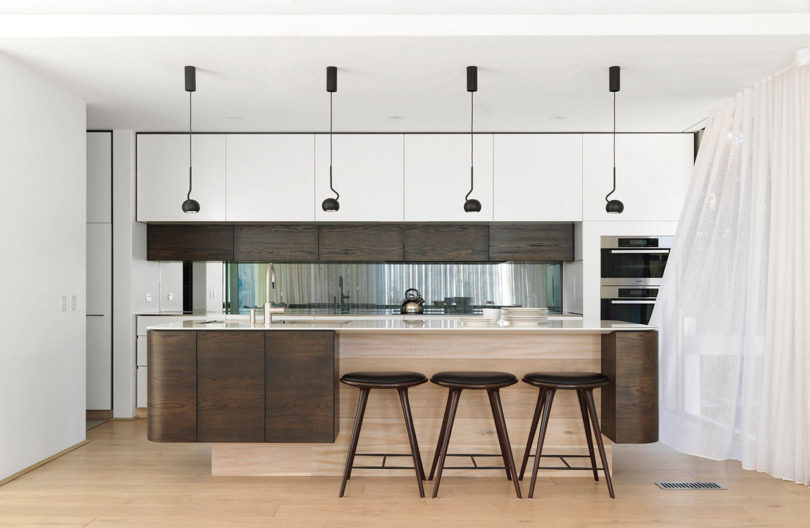 The interior utilizes various types of wood, which they've paired with white walls ceilings, and cabinets.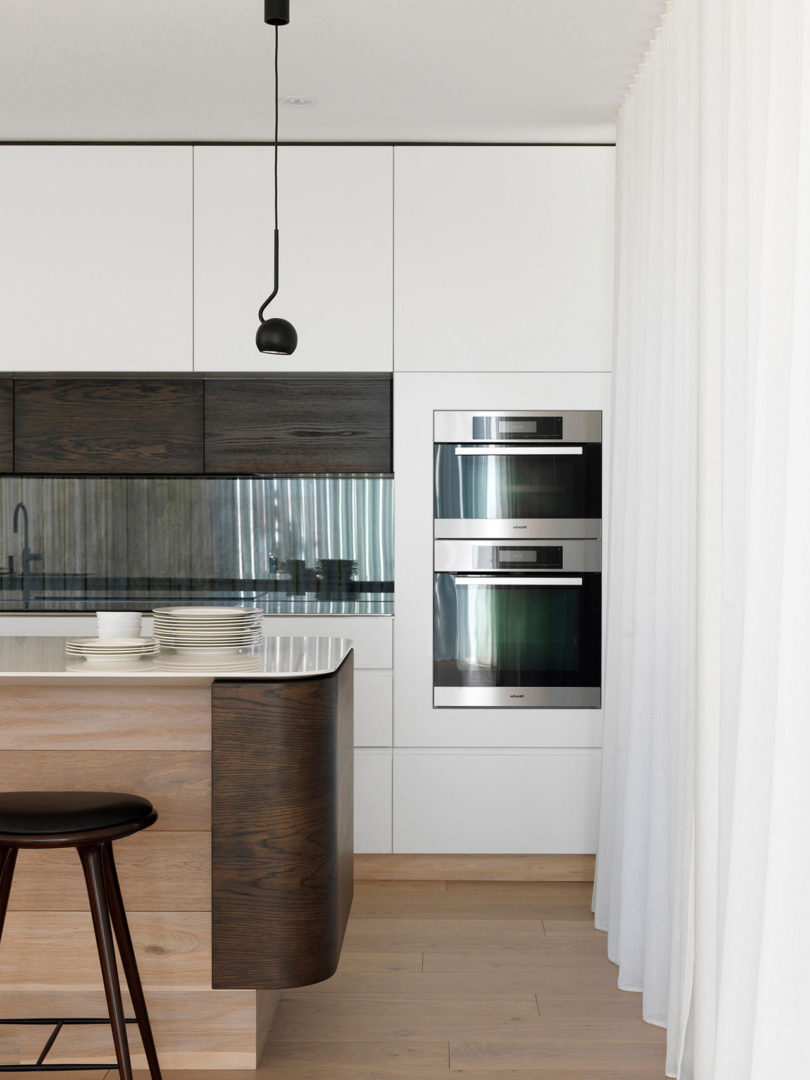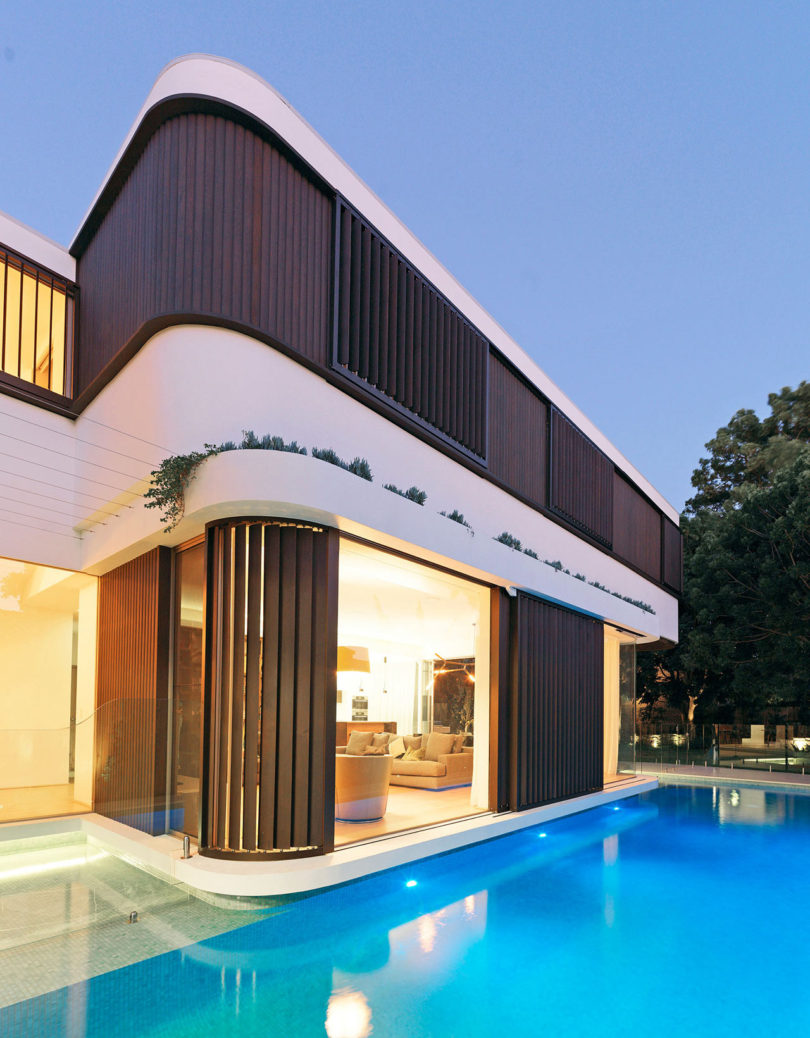 Photos by Justin Alexander.