Design studio Katz were in charge of creating a new office space for ECommPay, an international payment service, in Latvia's capital. The open plan offices span 2,500 square meters (almost 27,000 square feet) and includes areas for relaxation, fitness, and departmental collaboration. Overall the modern design features eye-catching details and bold colors which lead to an energetic atmosphere.
The layout had to include a reception area, 400 desks, four meeting rooms, an executive office, two kitchens, multiple bathrooms, a dining room and bar, a gym, recreation spaces, and massage/spa facilities, all while transitioning from one space to the next effortlessly. Along with using black, white, and grey, the designers implemented primary colors throughout for visual impact.
Besides using bright colors, they used geometric details, bold patterns, and crisp lines for added layers of visual interest.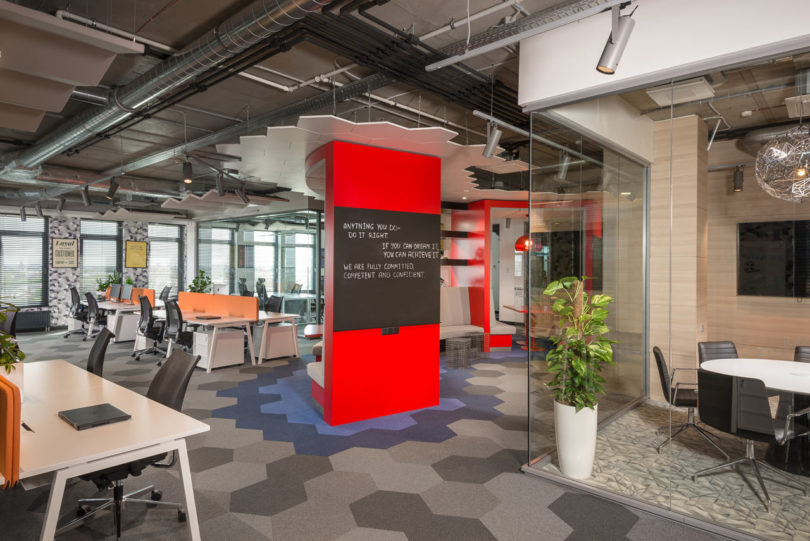 Throughout the offices, they've added plenty of green plants for a bit of a natural element and additional texture, some of which makes up living walls.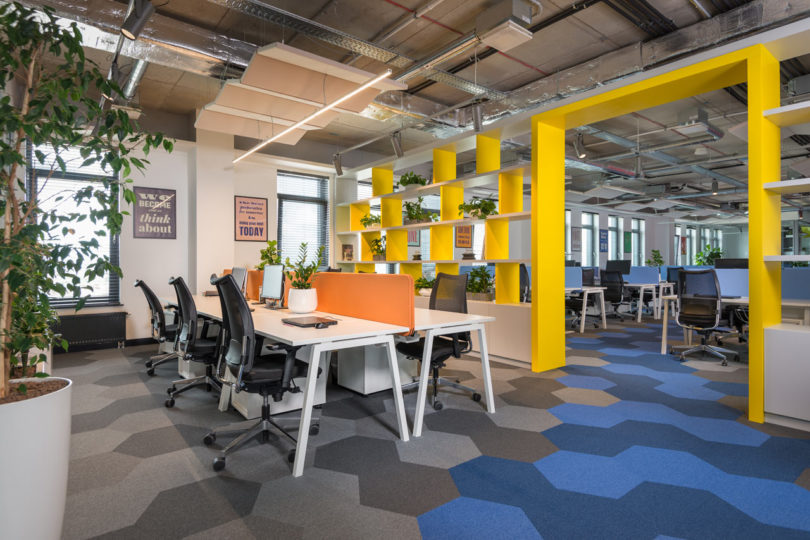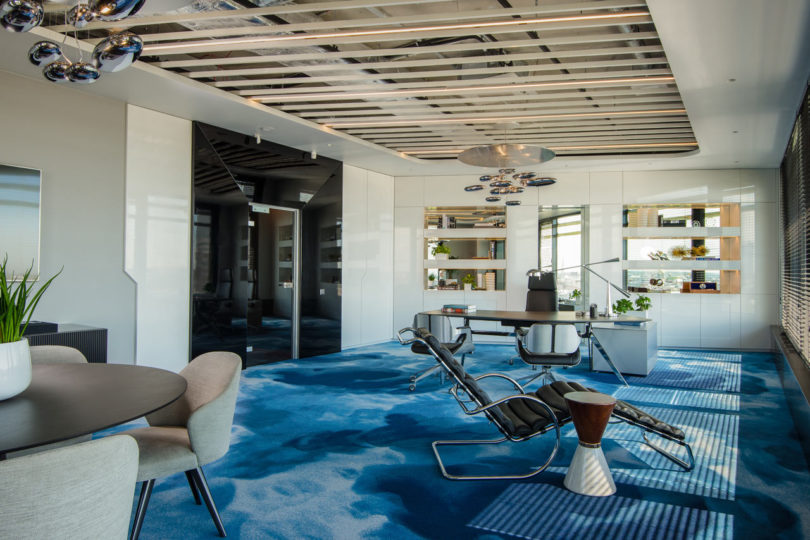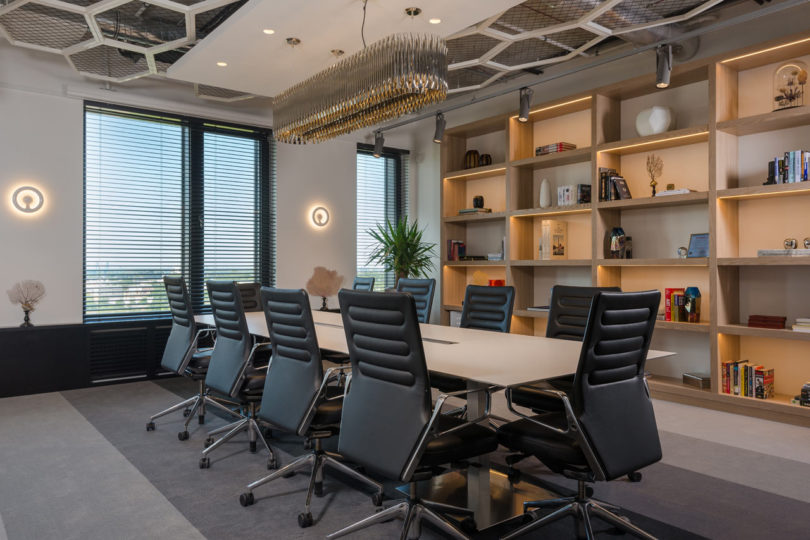 Photos by #olivierdassancephotography.