Madrid-based ENORME Studio was inspired by the work of German machinery manufacturer Carl Schlickeysen, who developed the first machine made to produce bricks by extrusion. Using a similar idea, they developed the SCHLICKEYSEN modular furniture system that consists of modular metal supports and curved, brick-like ceramic forms that fit within them. The components can be configured to create picnic tables, benches, or even grandstands for elevated seating.
The system allows for stacking of the metal supports for the bases and for vertical height, while the ceramic "vaults" create the horizontal surfaces for the seats and tabletops.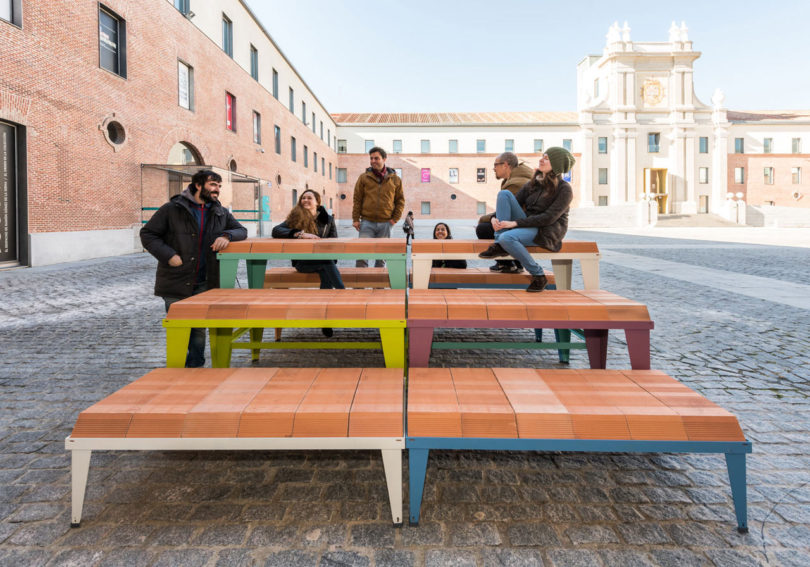 ENORME Studio began research for the BOVEDILLA SERIES with the goal of applying industrial ceramic pieces to various types of furniture. SCHLICKEYSEN is the first prototype in the BOVEDILLA SERIES, which aims to utilize local materials and produce handcrafted products. The ceramic pieces used for BOVEDILLA SERIES #1 were produced by Grupo Díaz Redondo, a company that's committed to producing industrialized ceramics.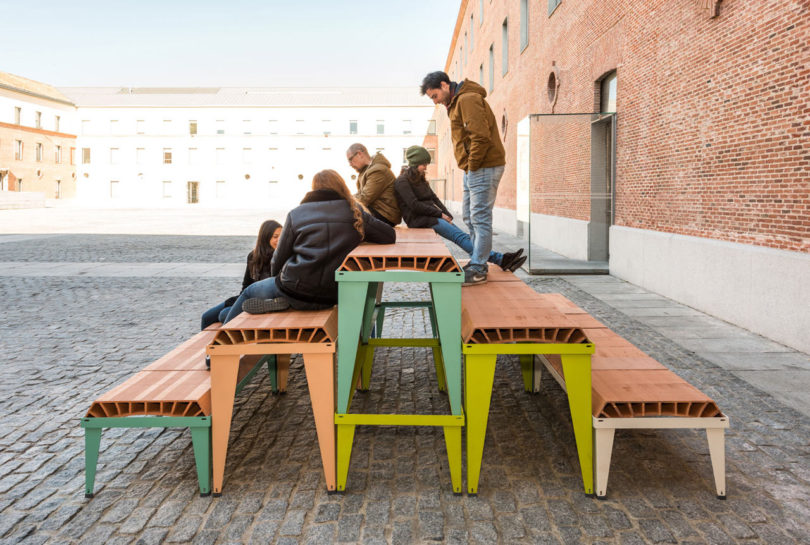 These initial prototypes were designed for Centro Cultural Conde Duque in Madrid for a temporary furniture setup at Gastrofestival 2017. They will then become a permanent fixture.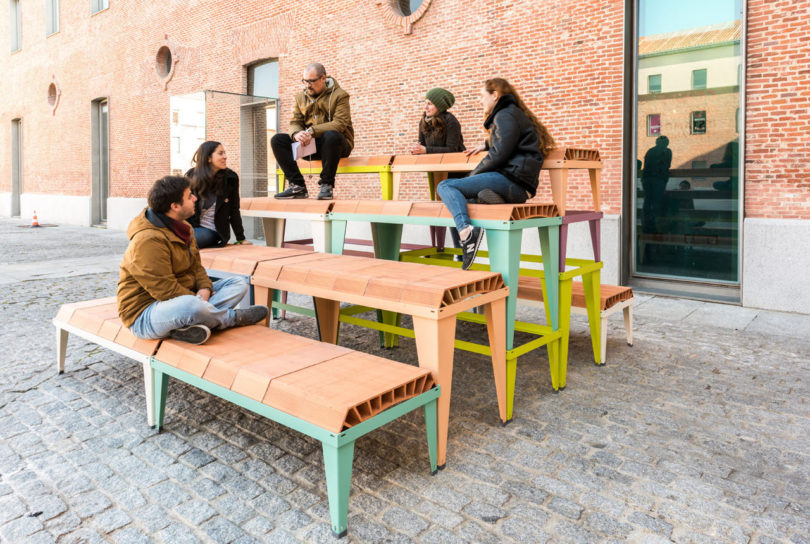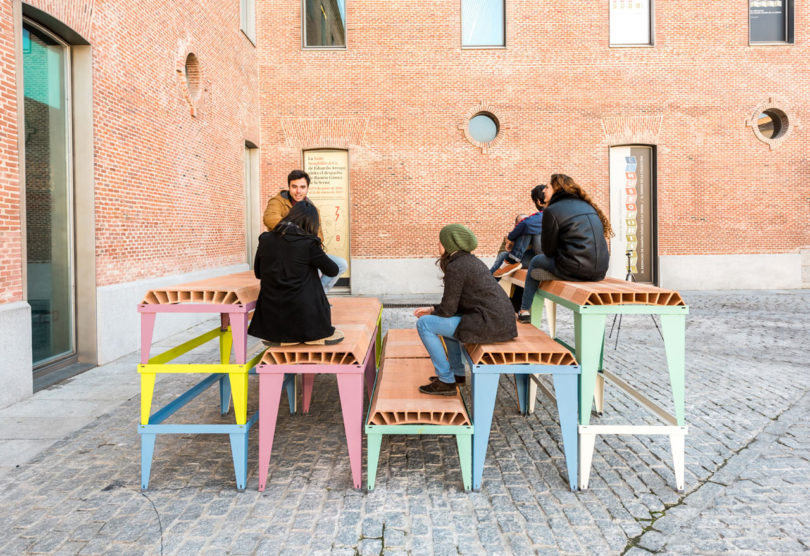 Photos by Javier de Paz García.