A NYC Apartment Reimagined With Bold Colors Inspired by a Painting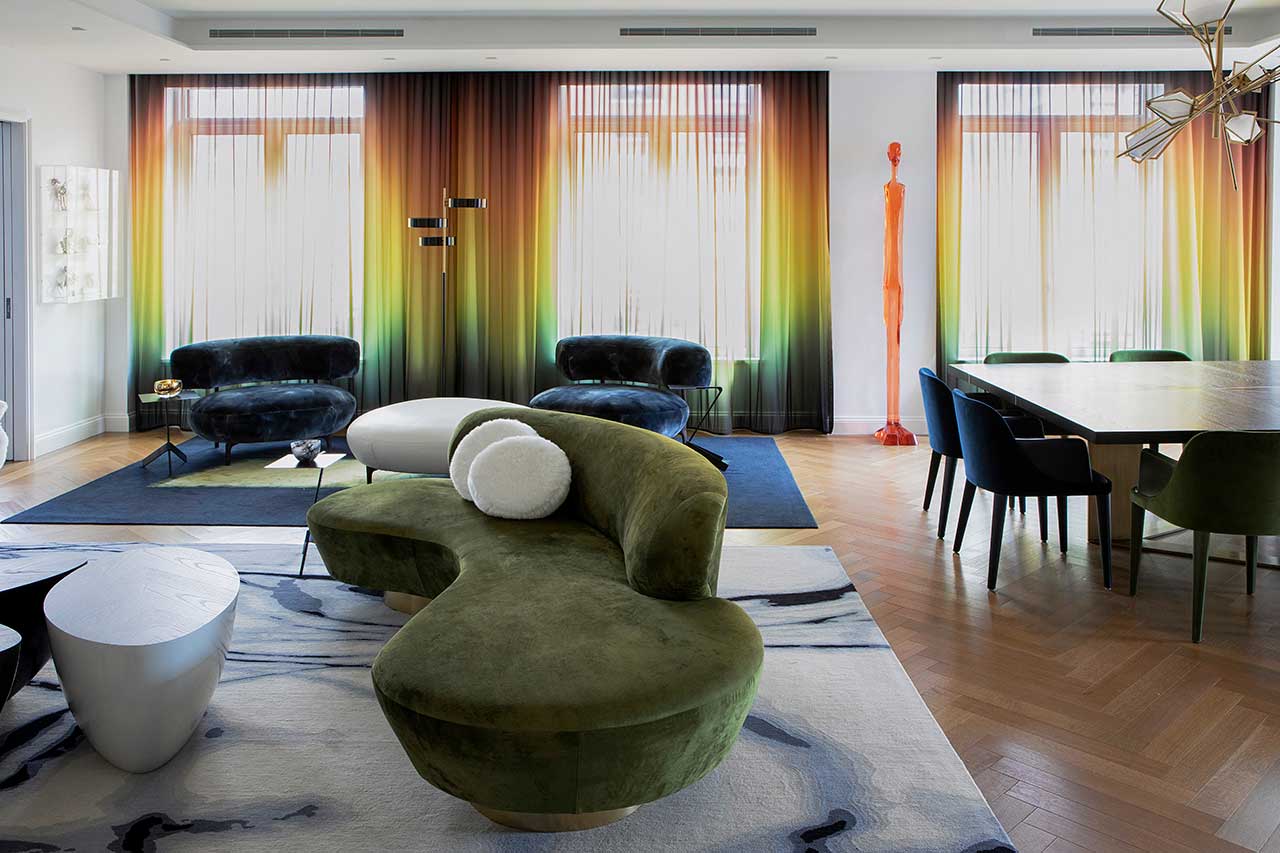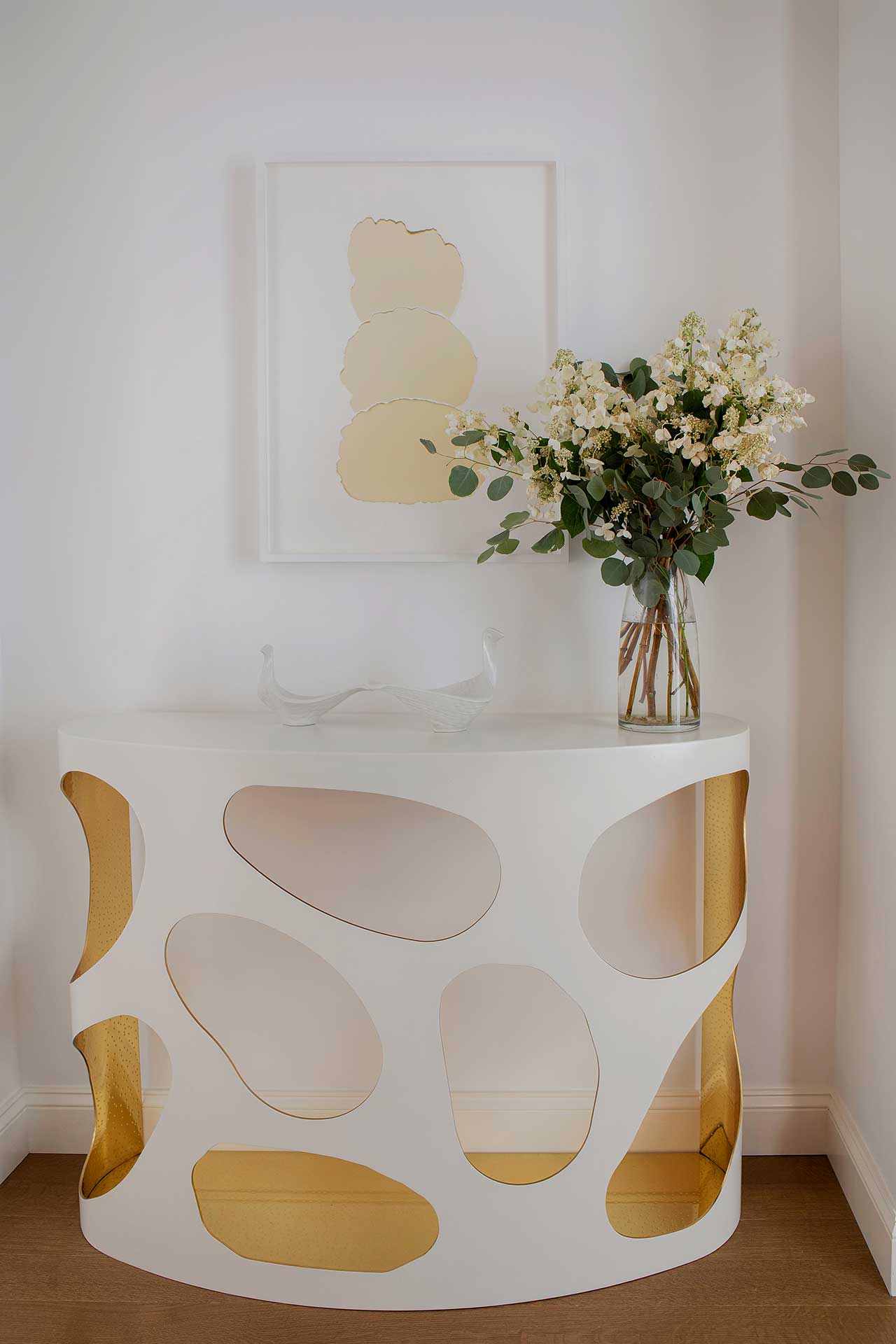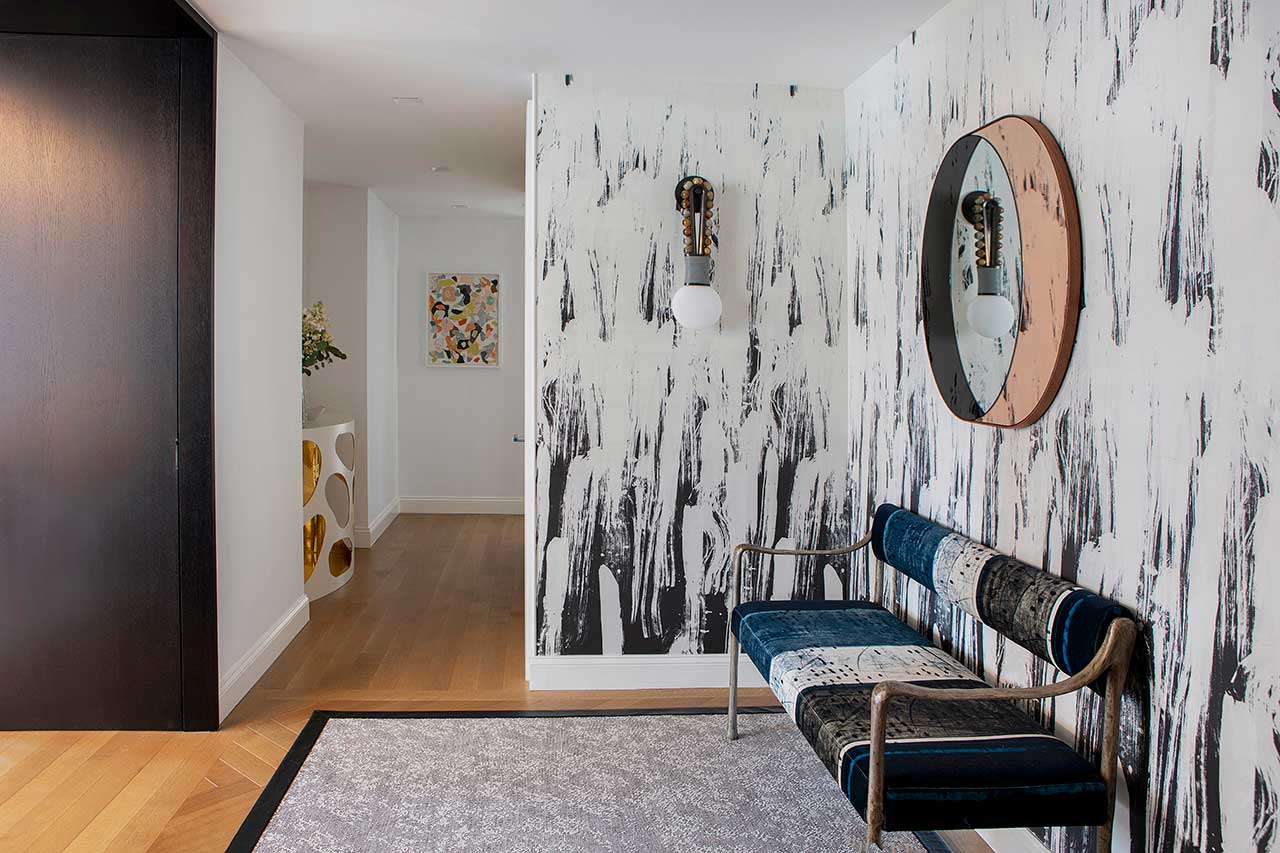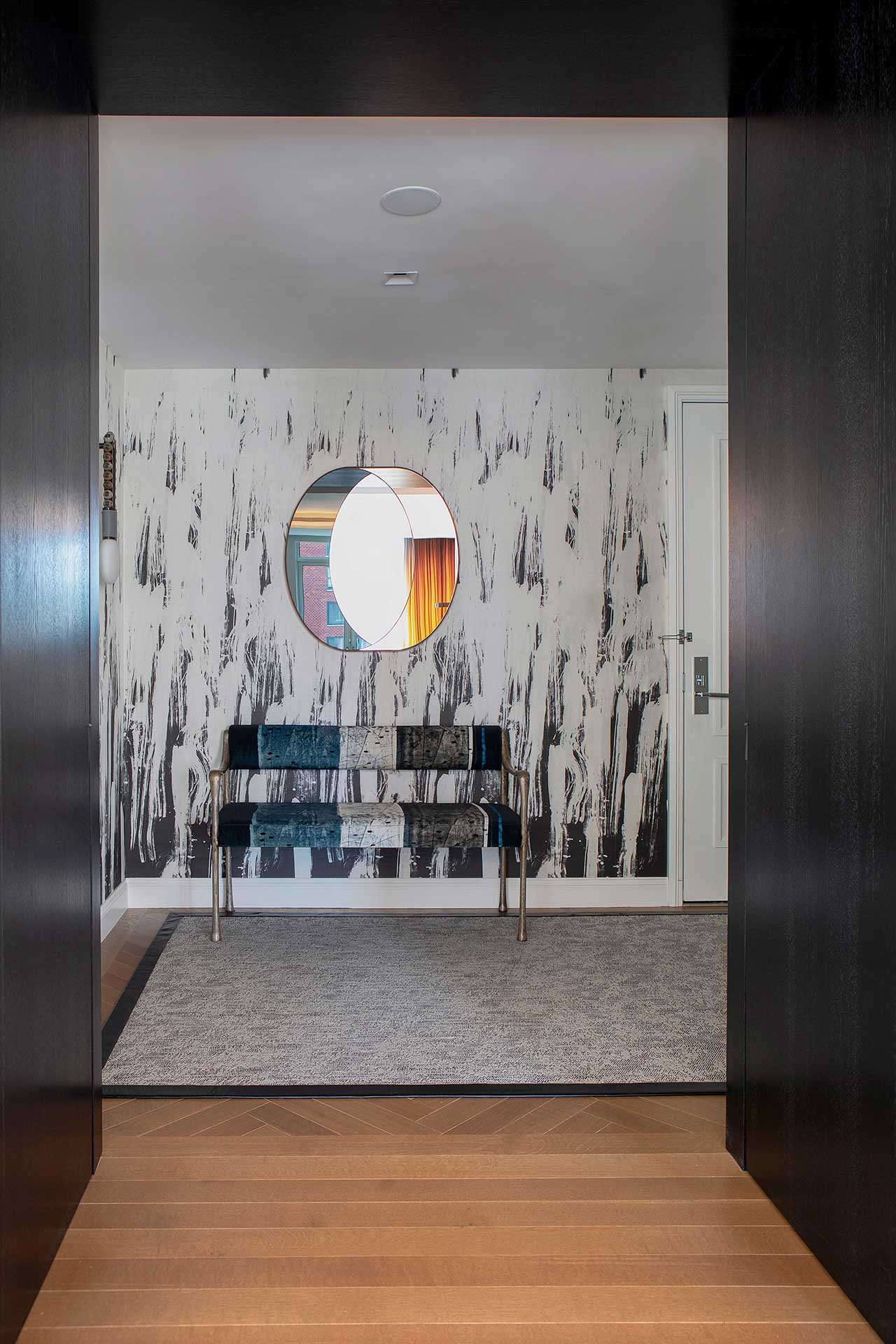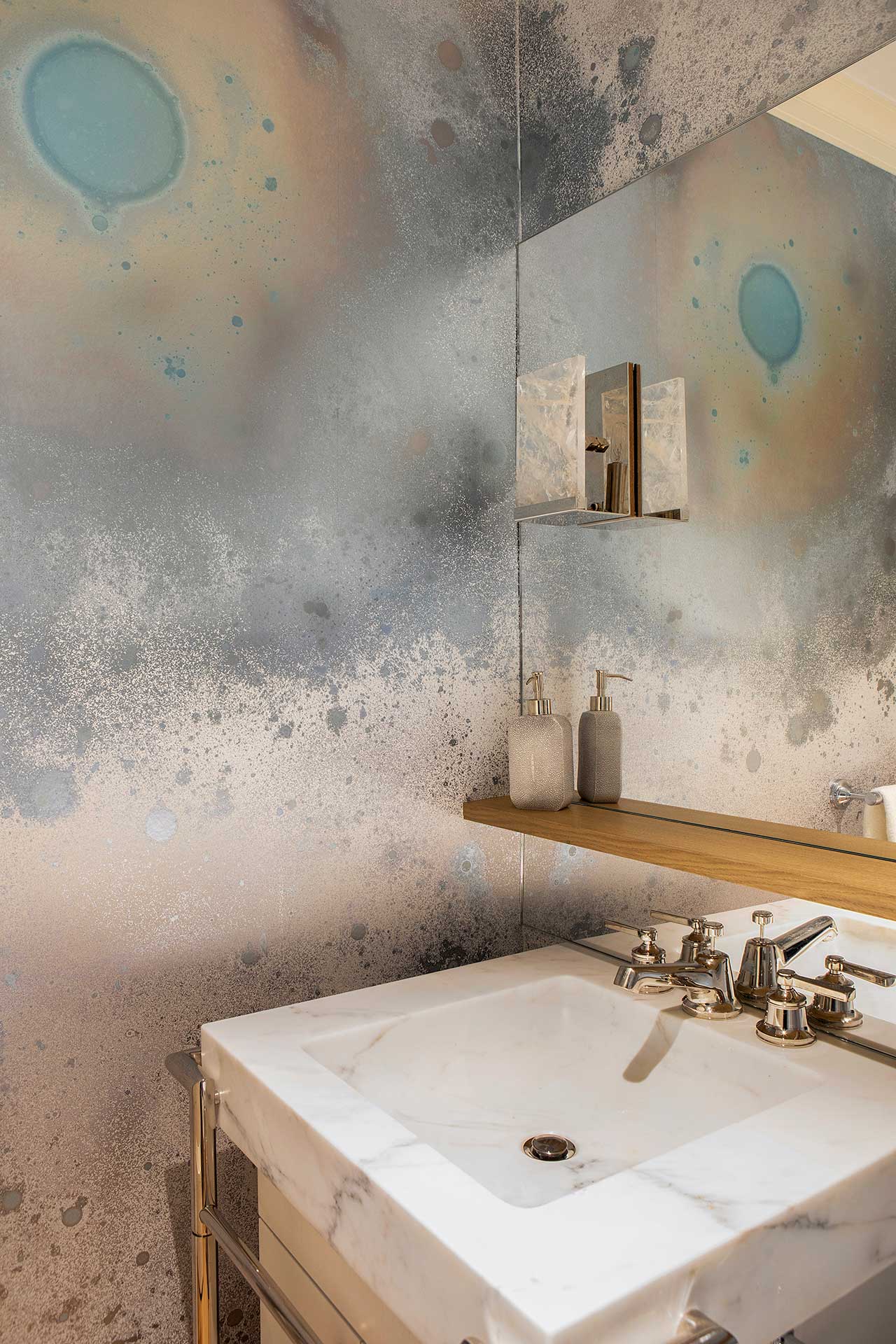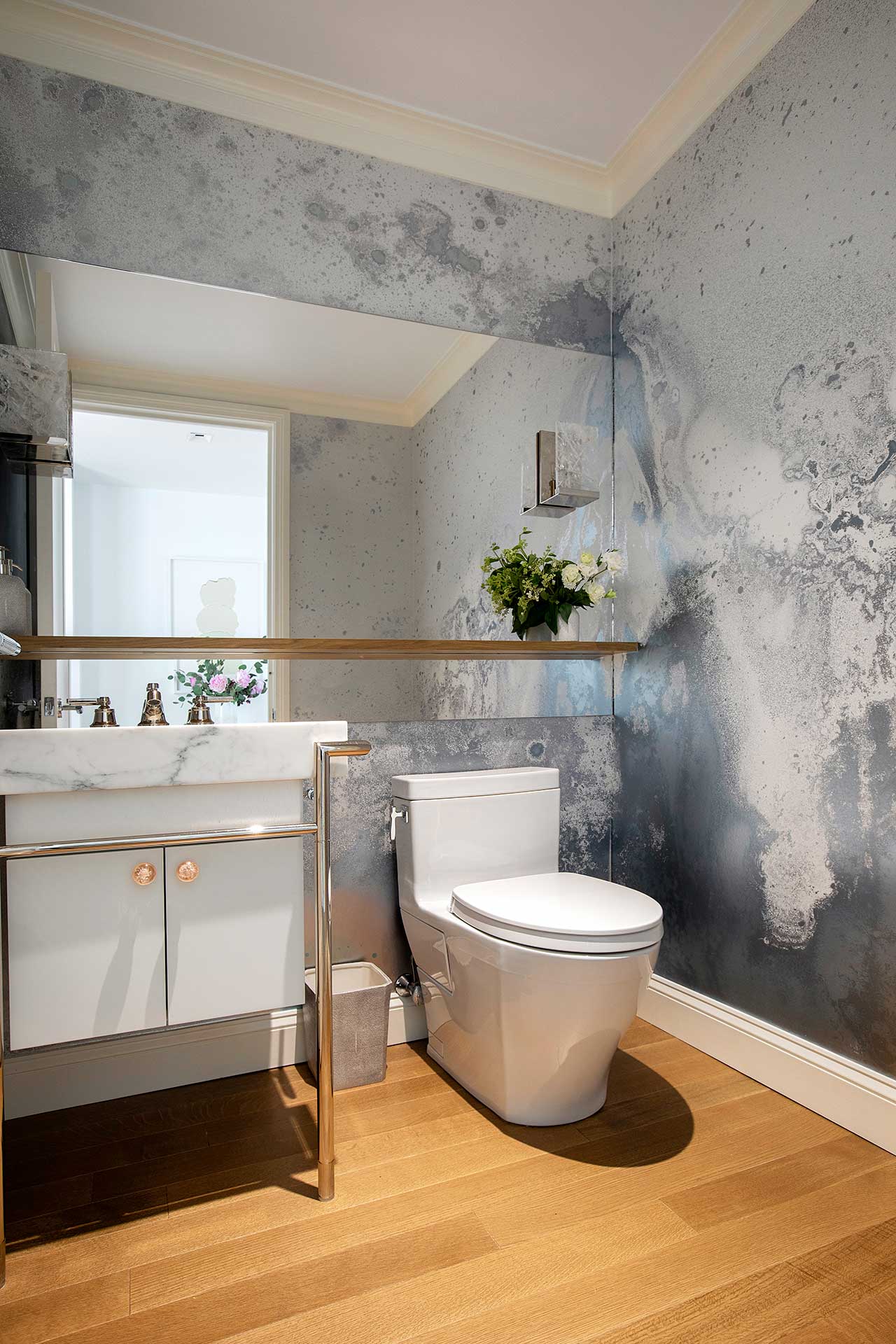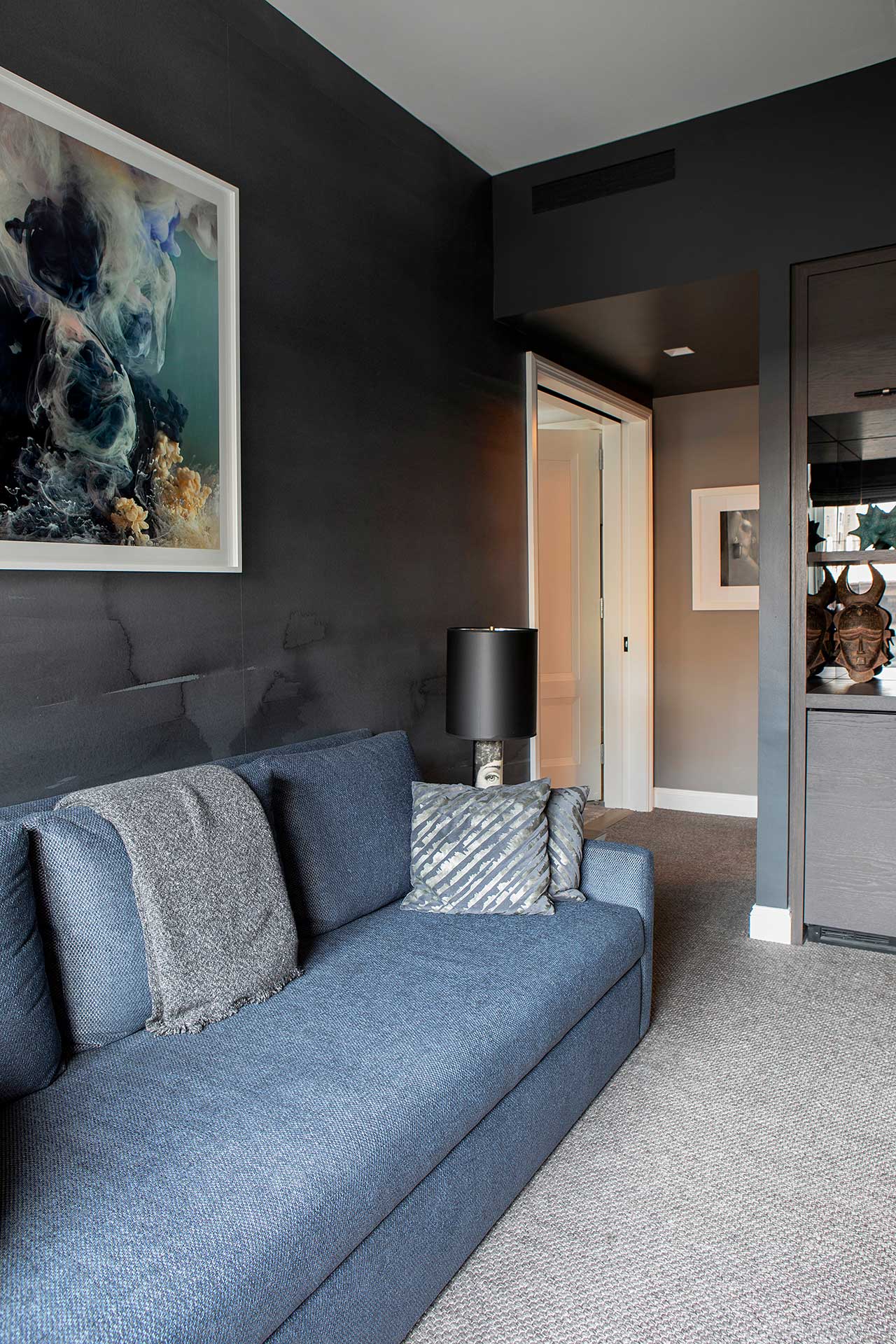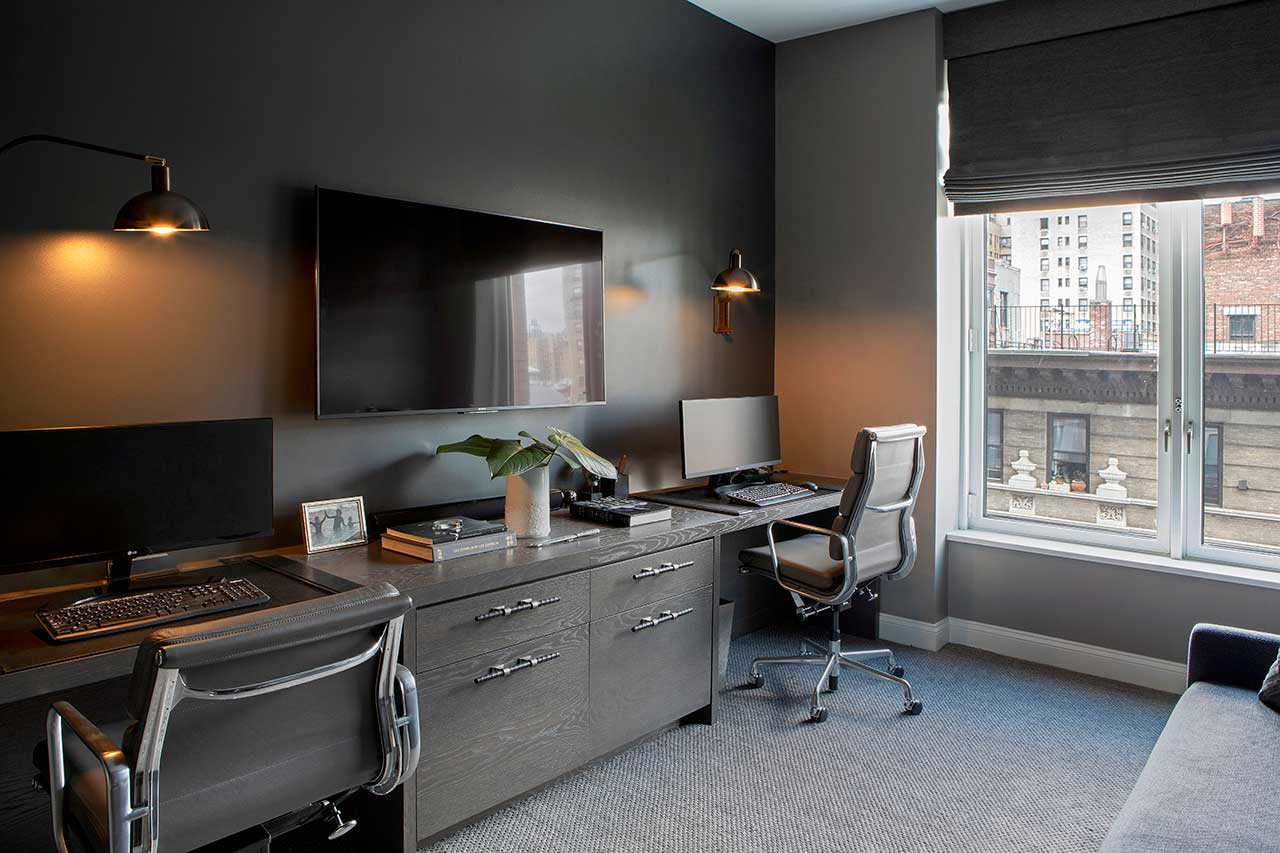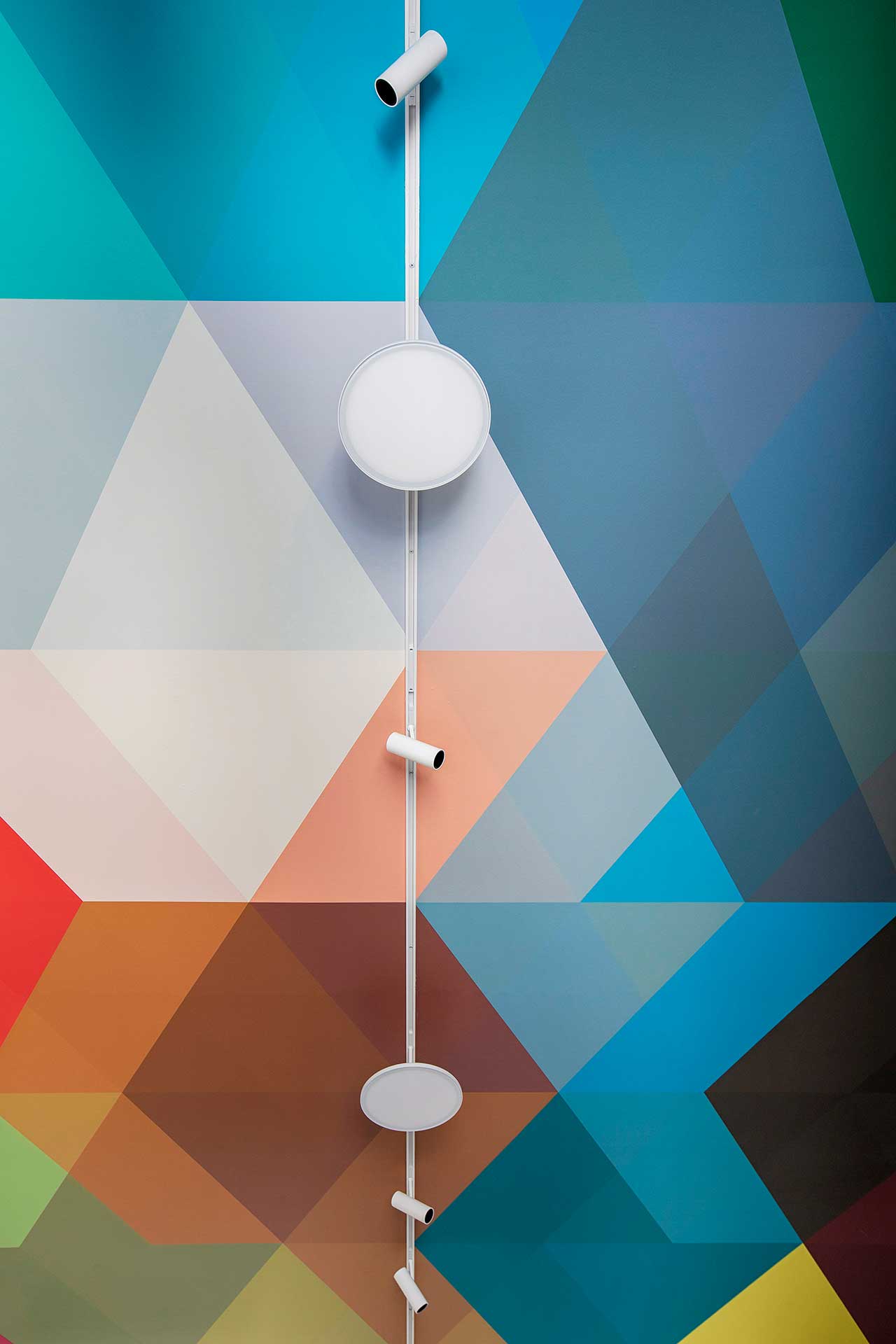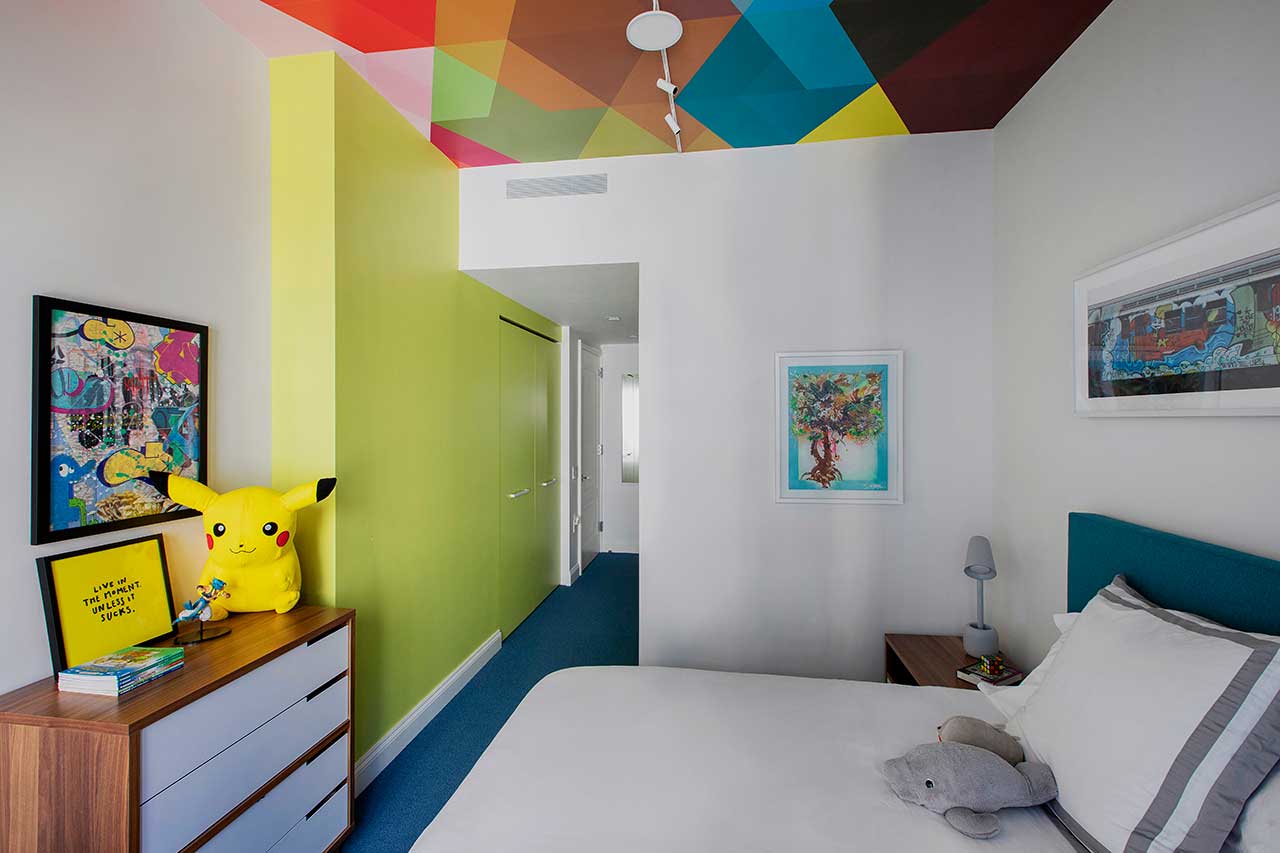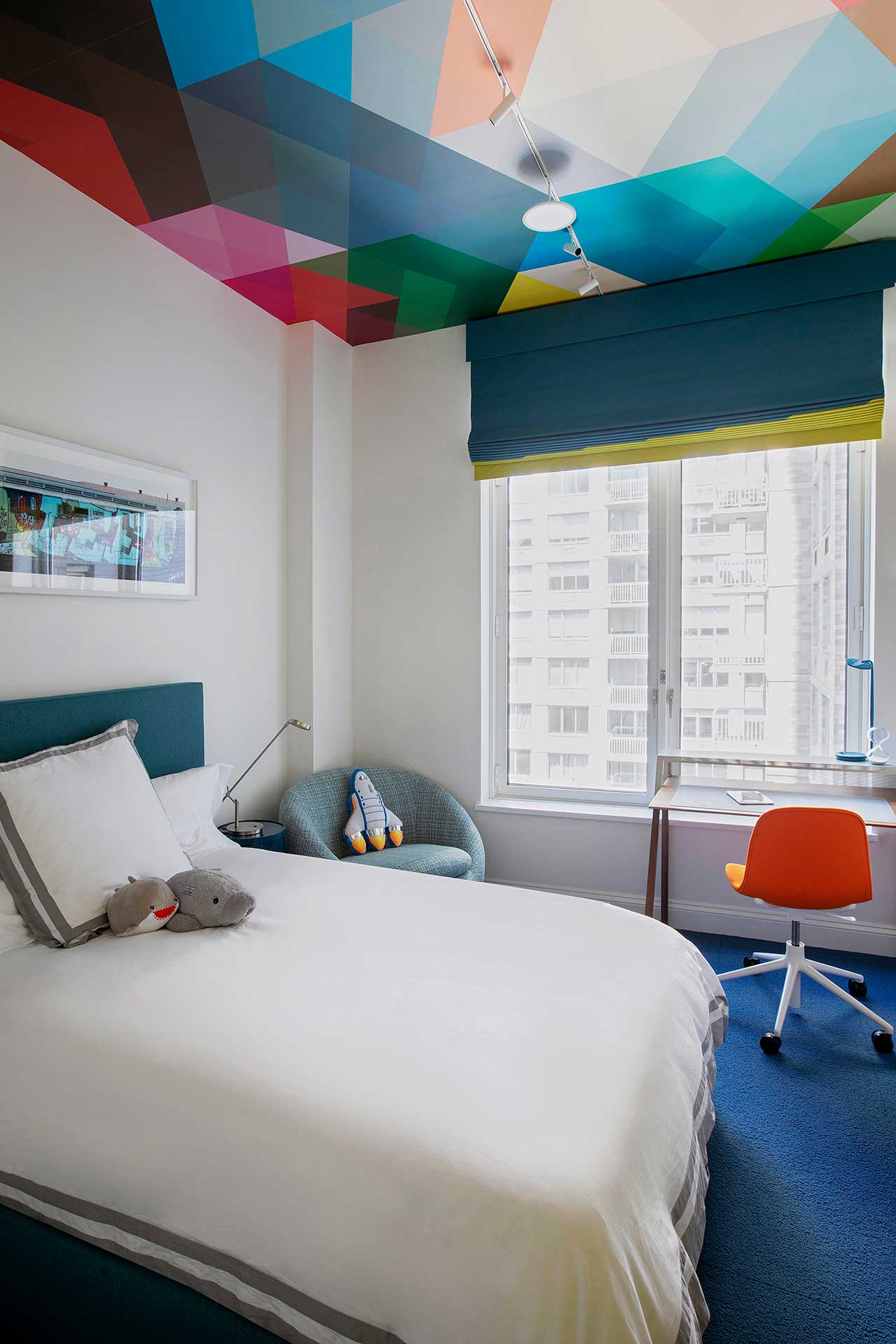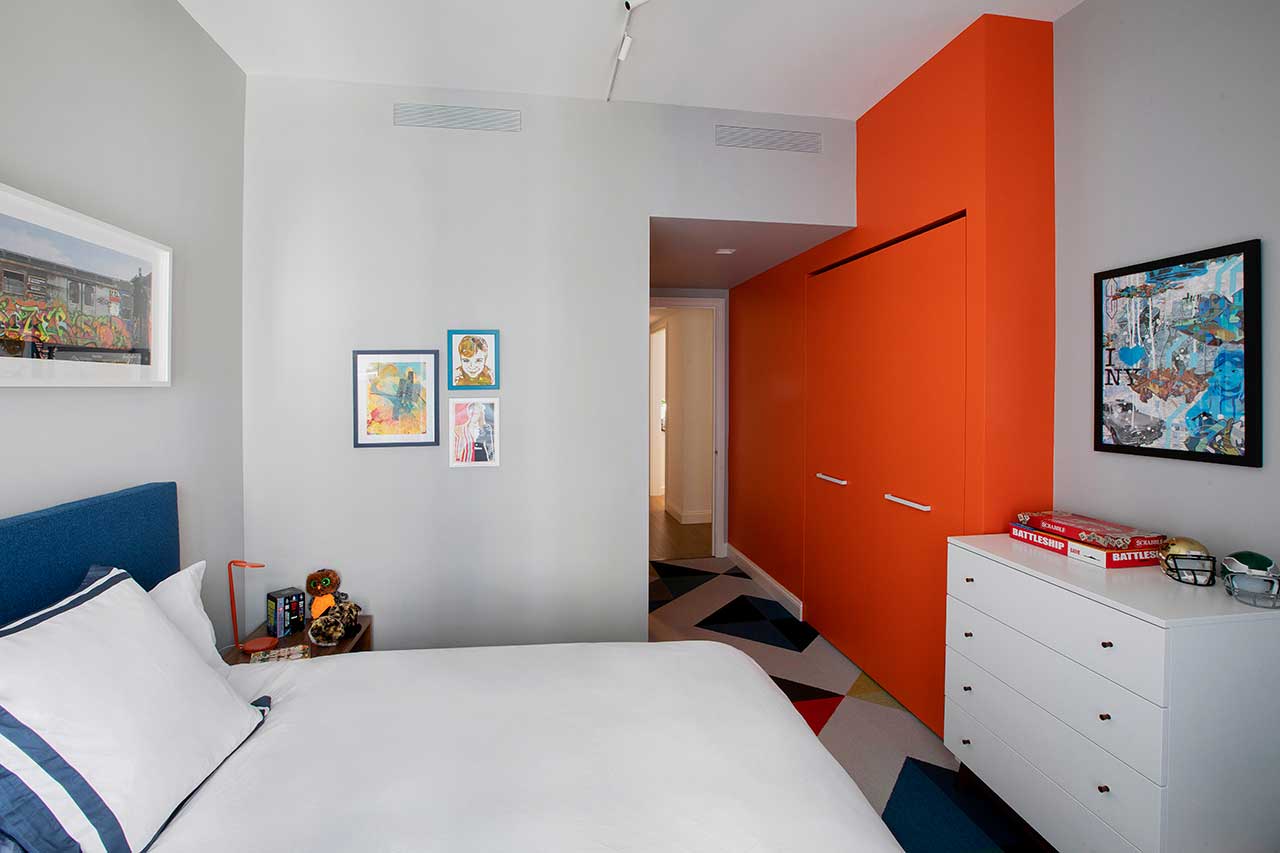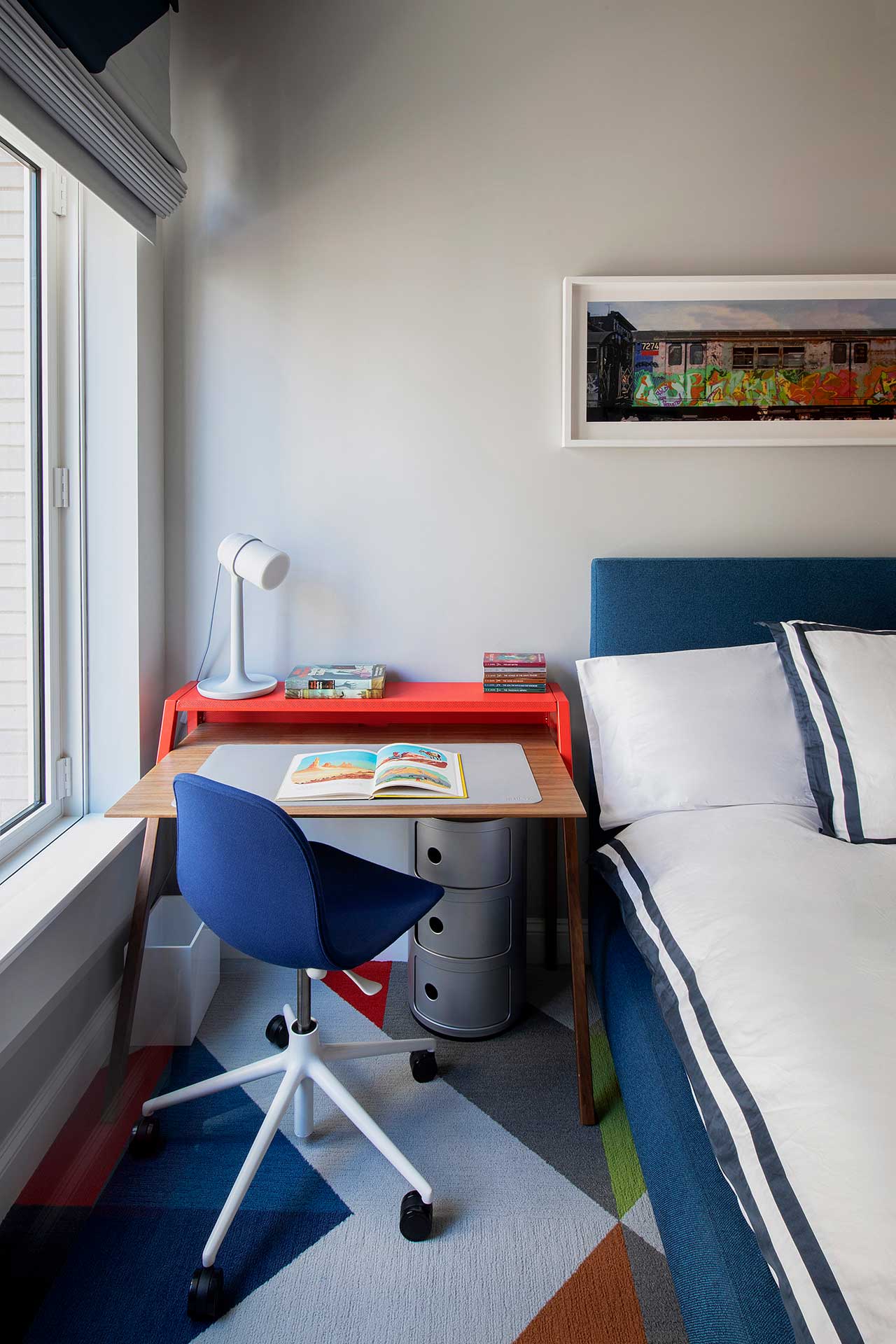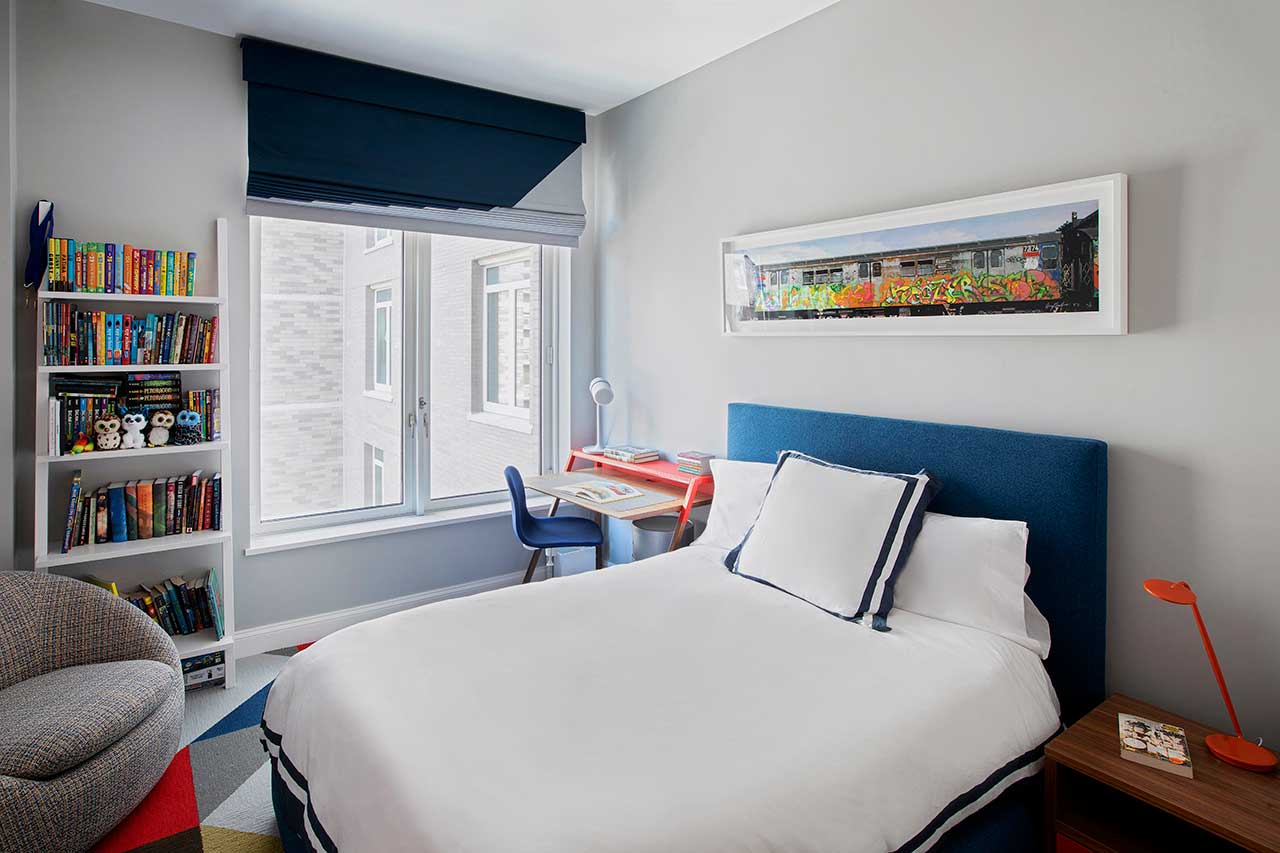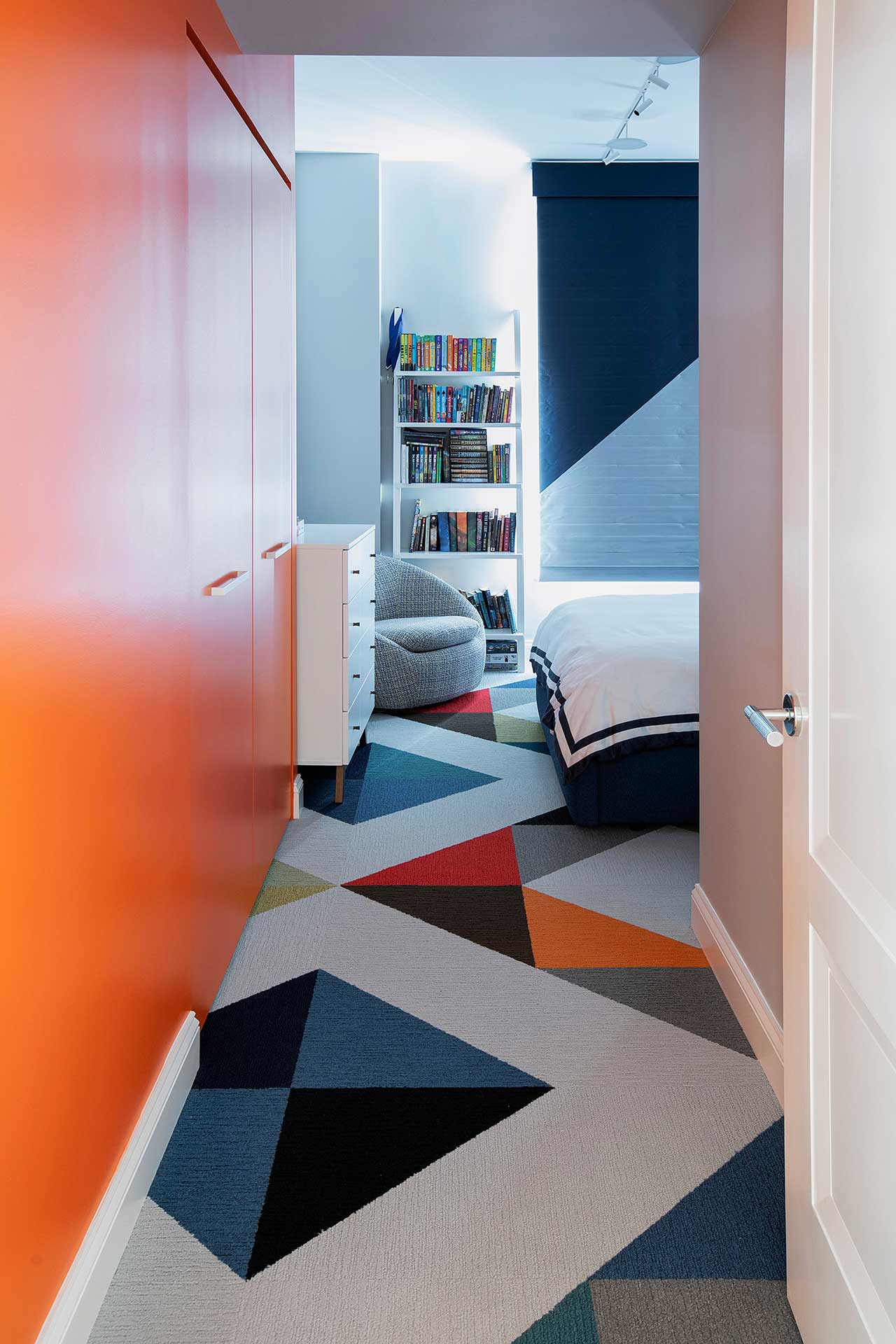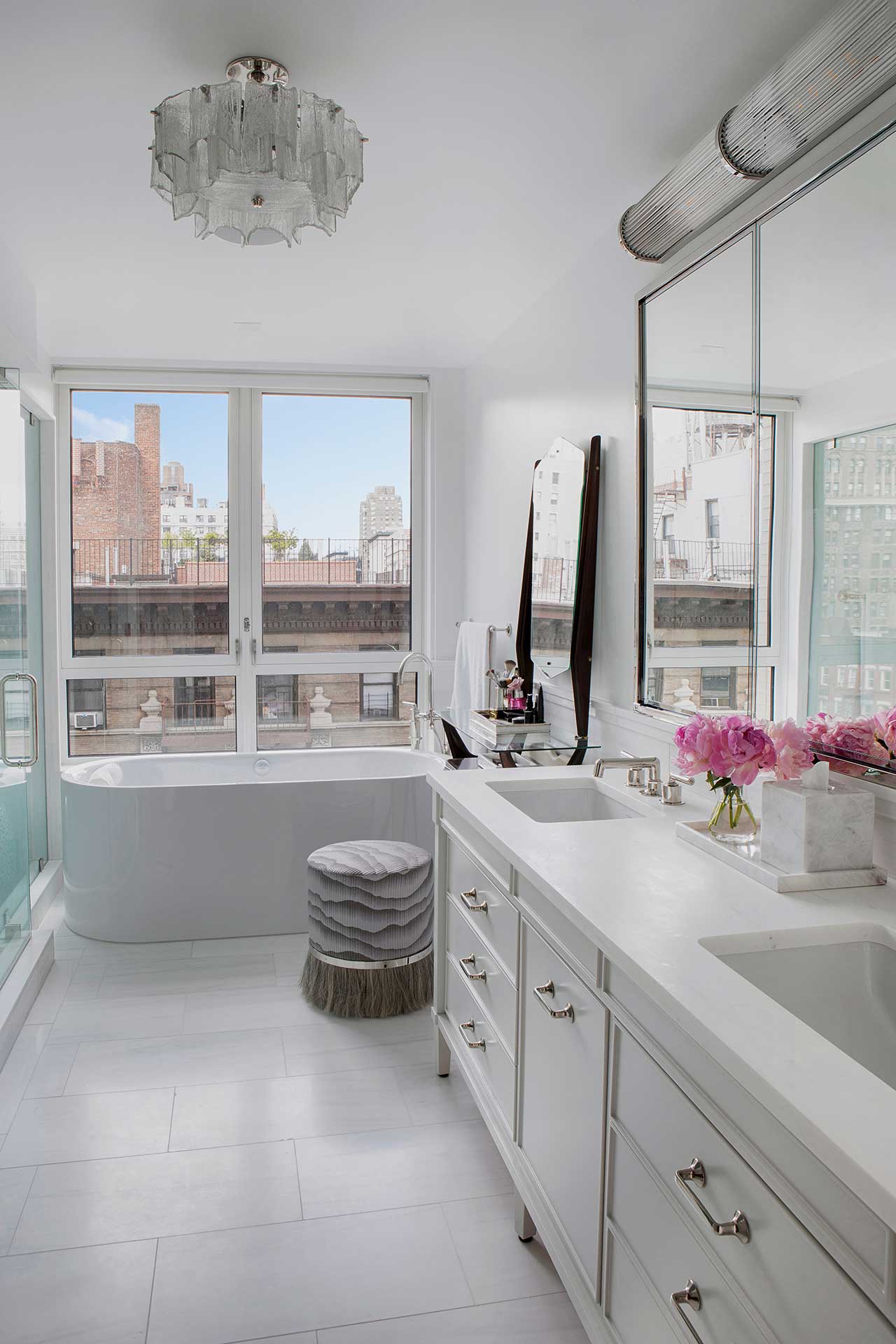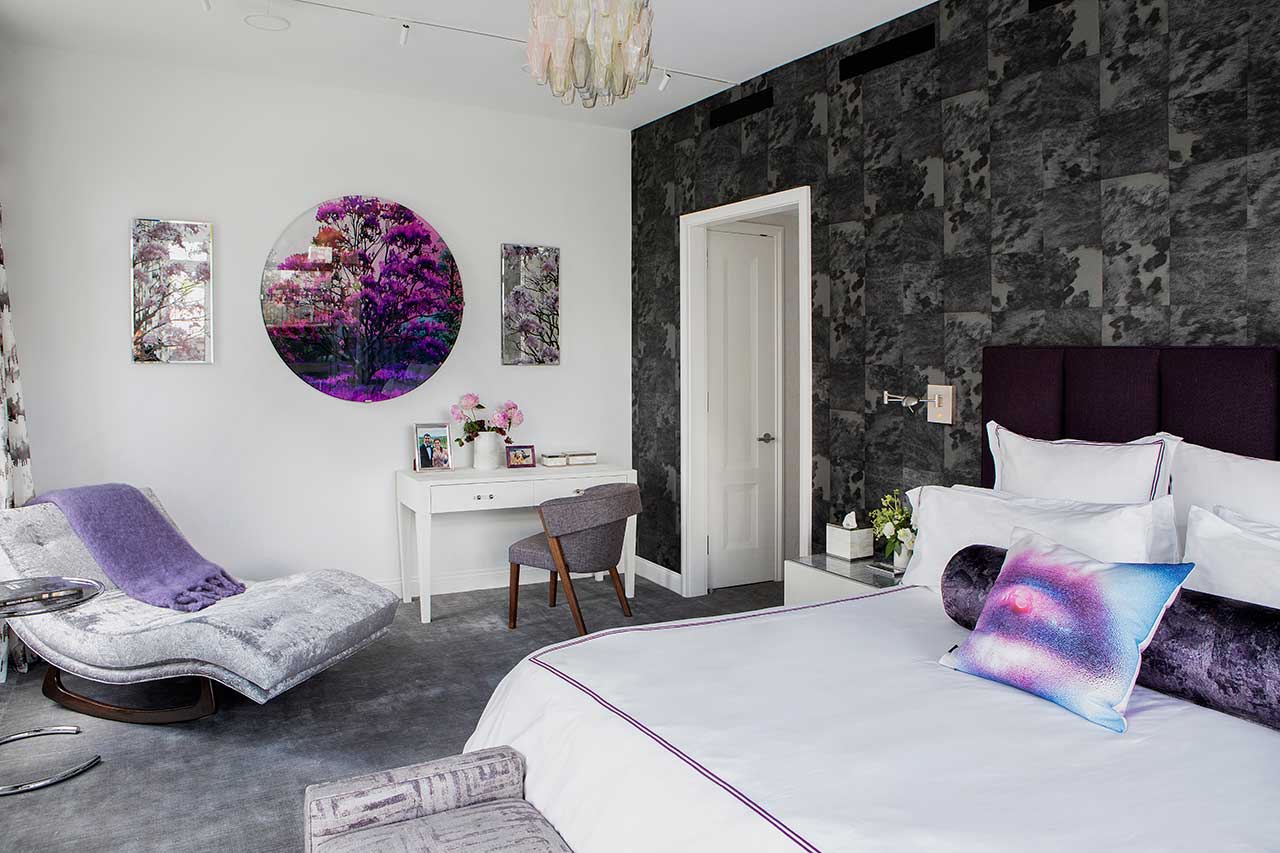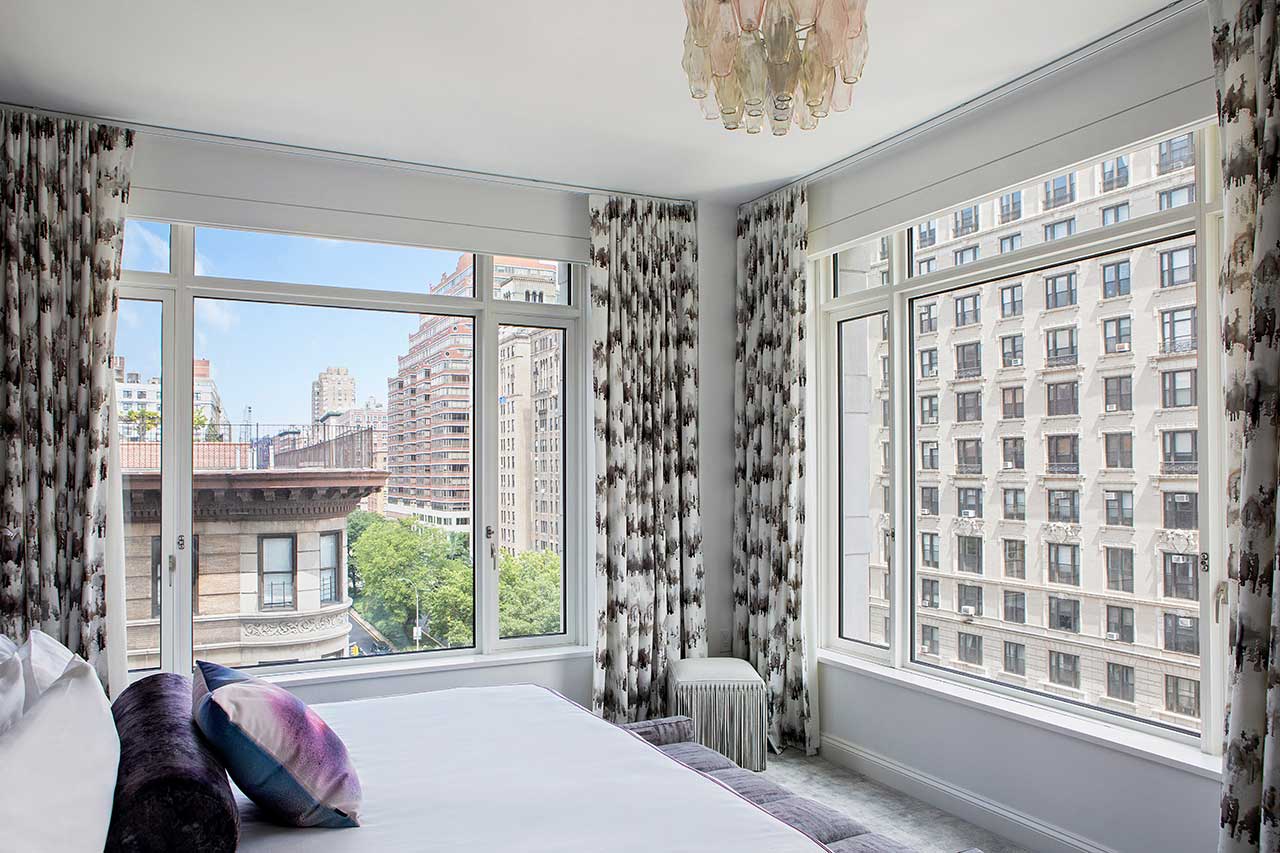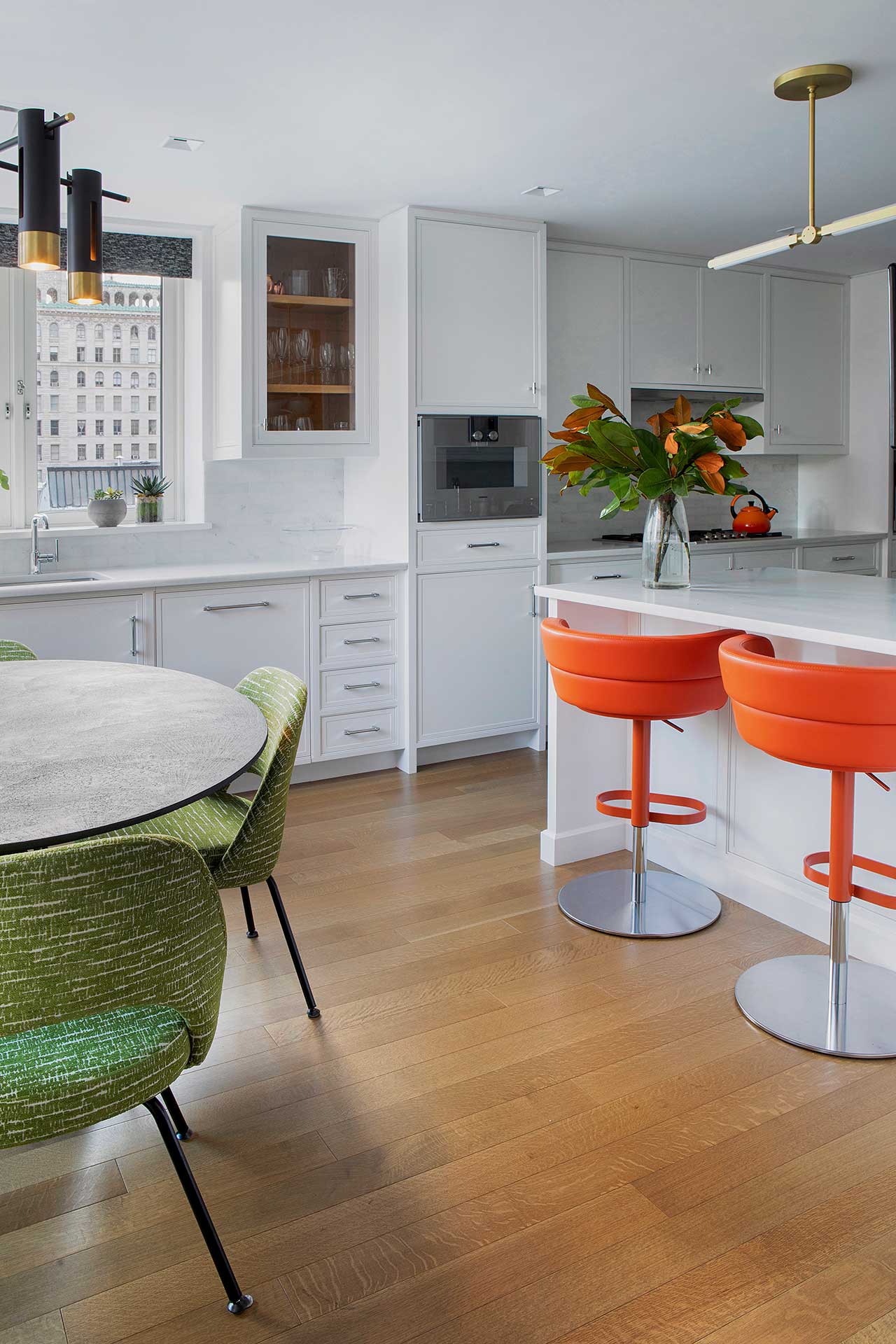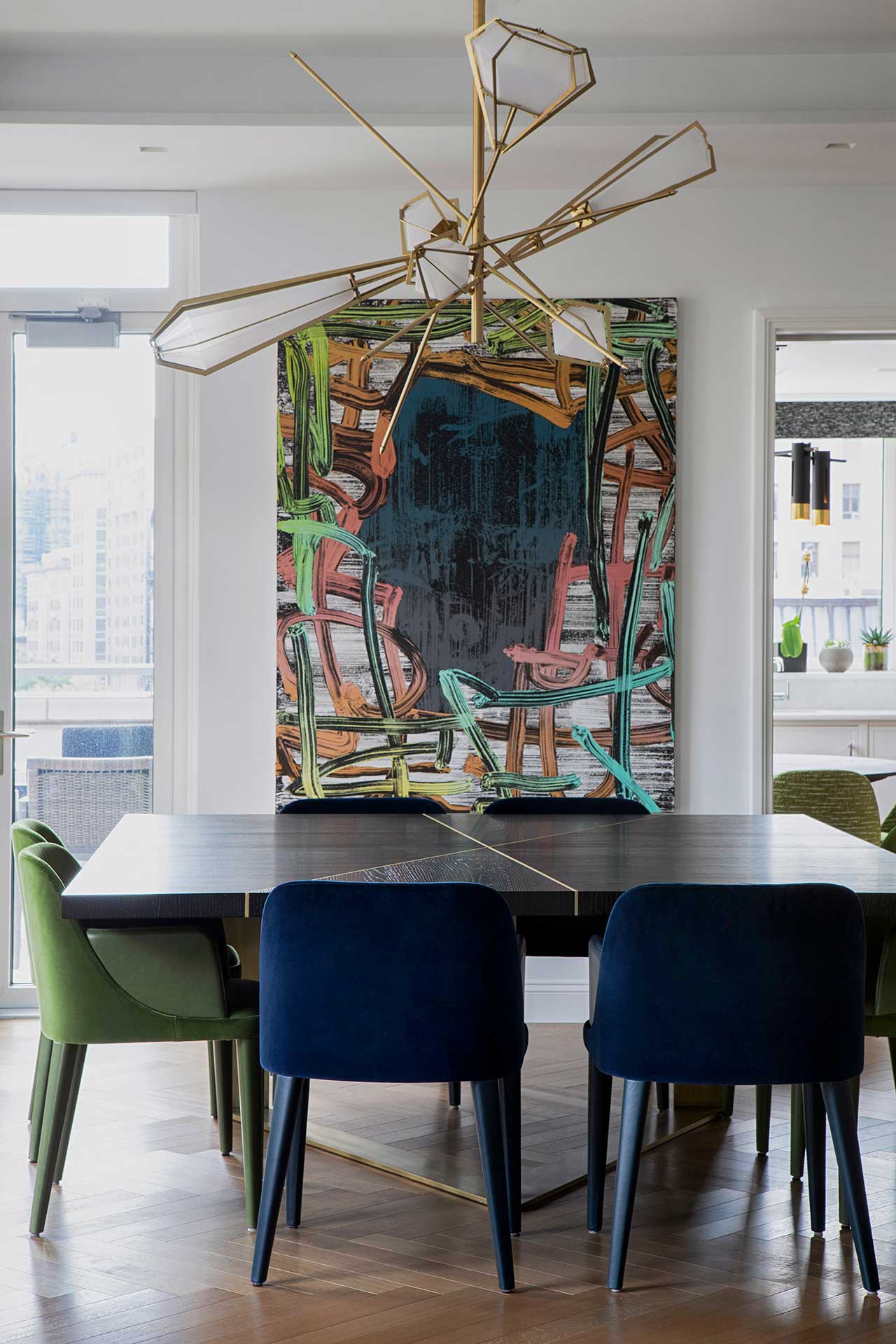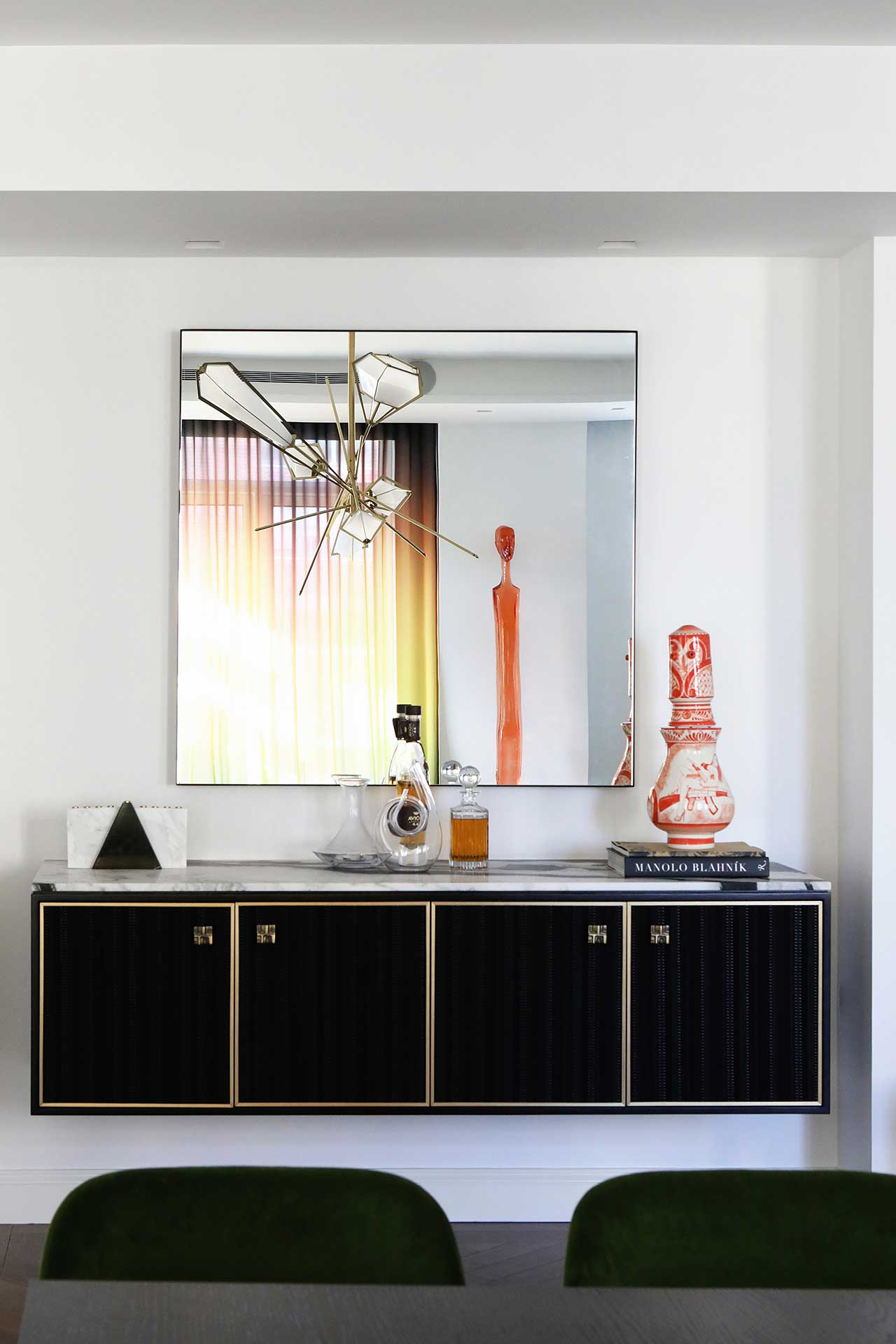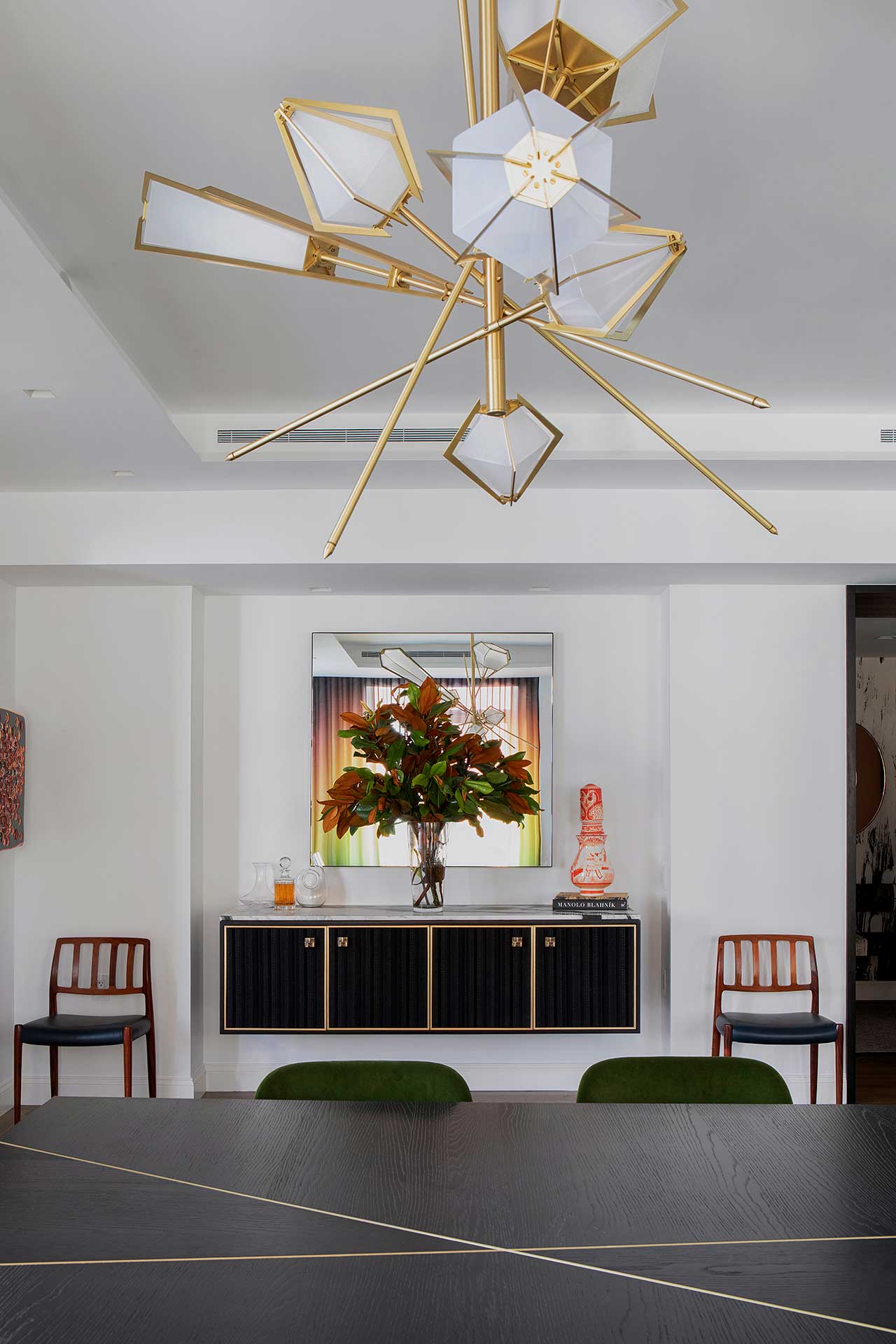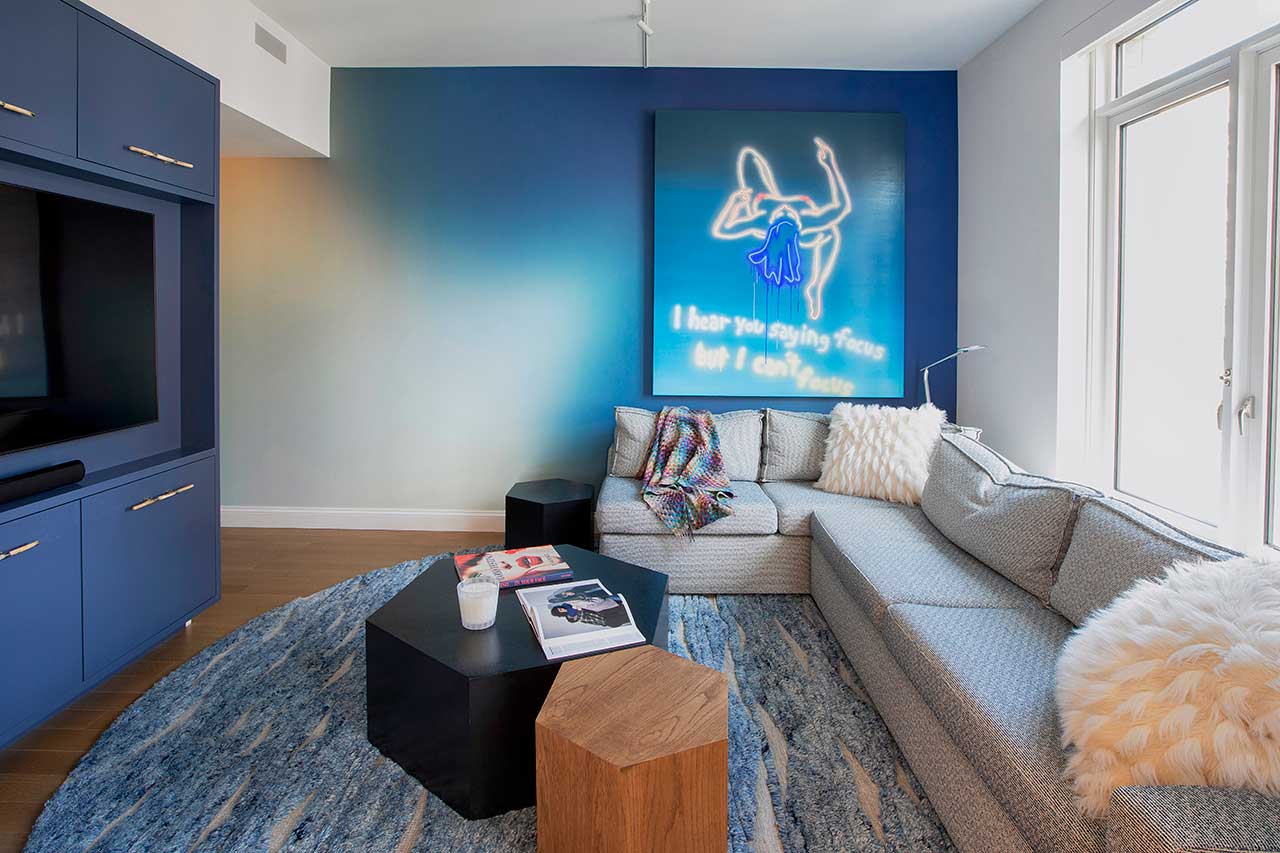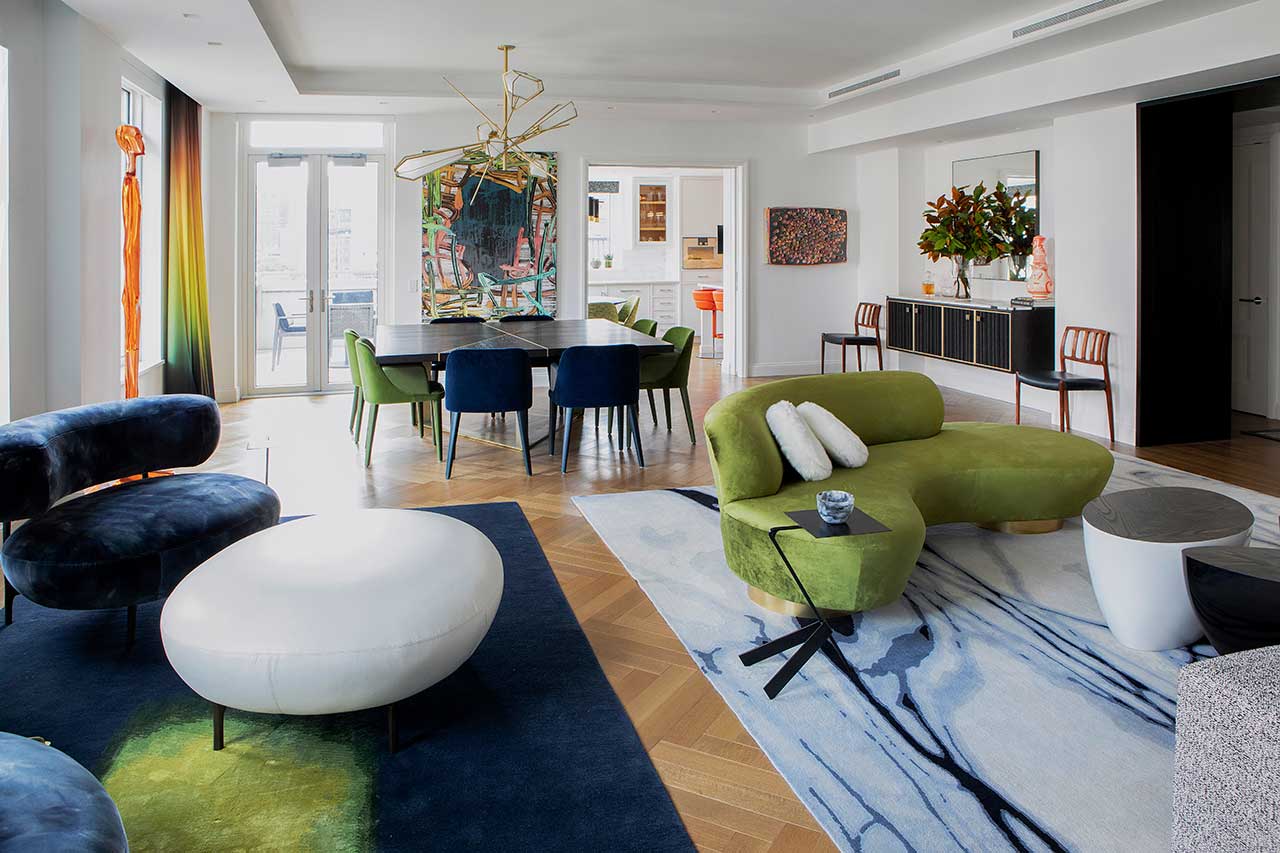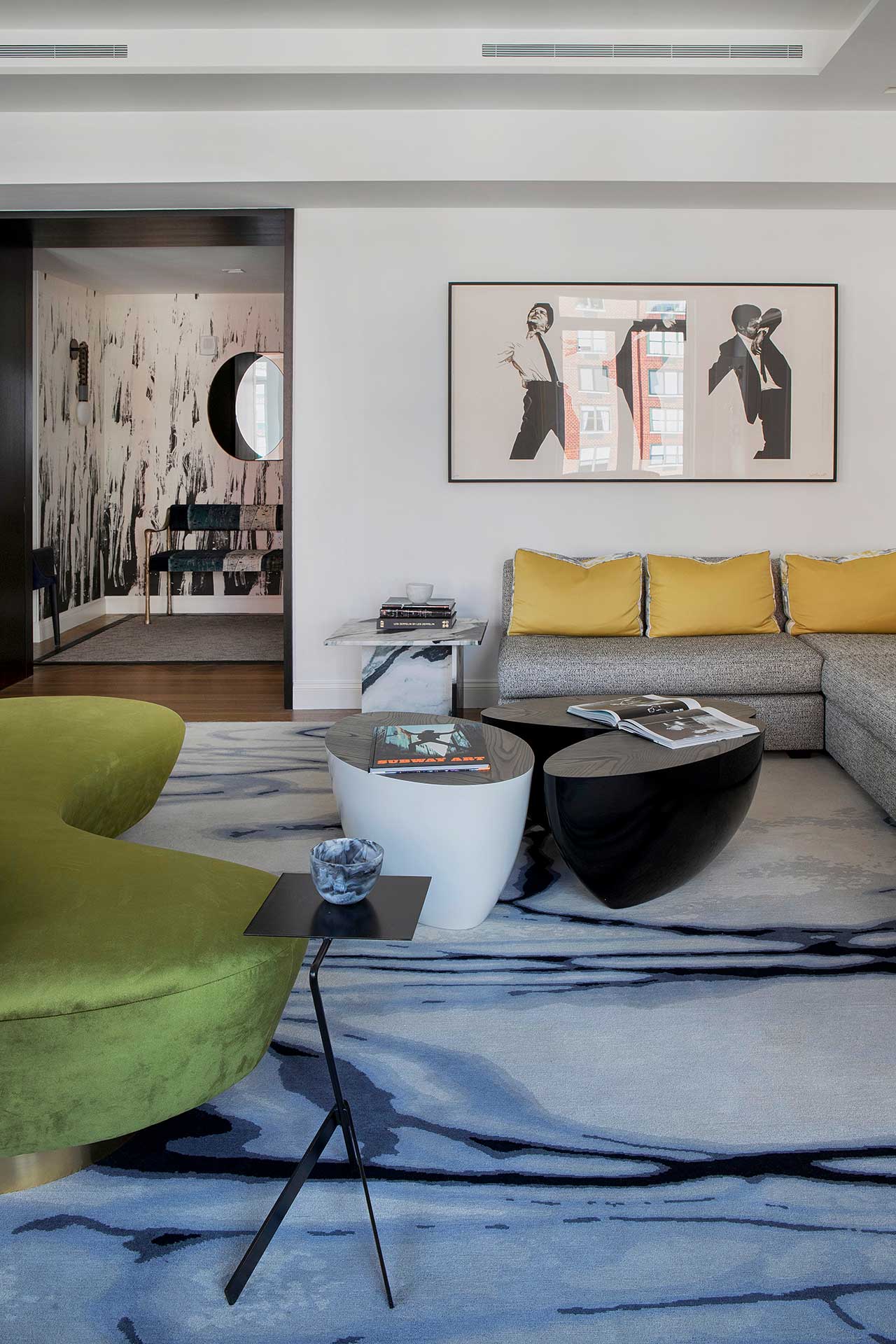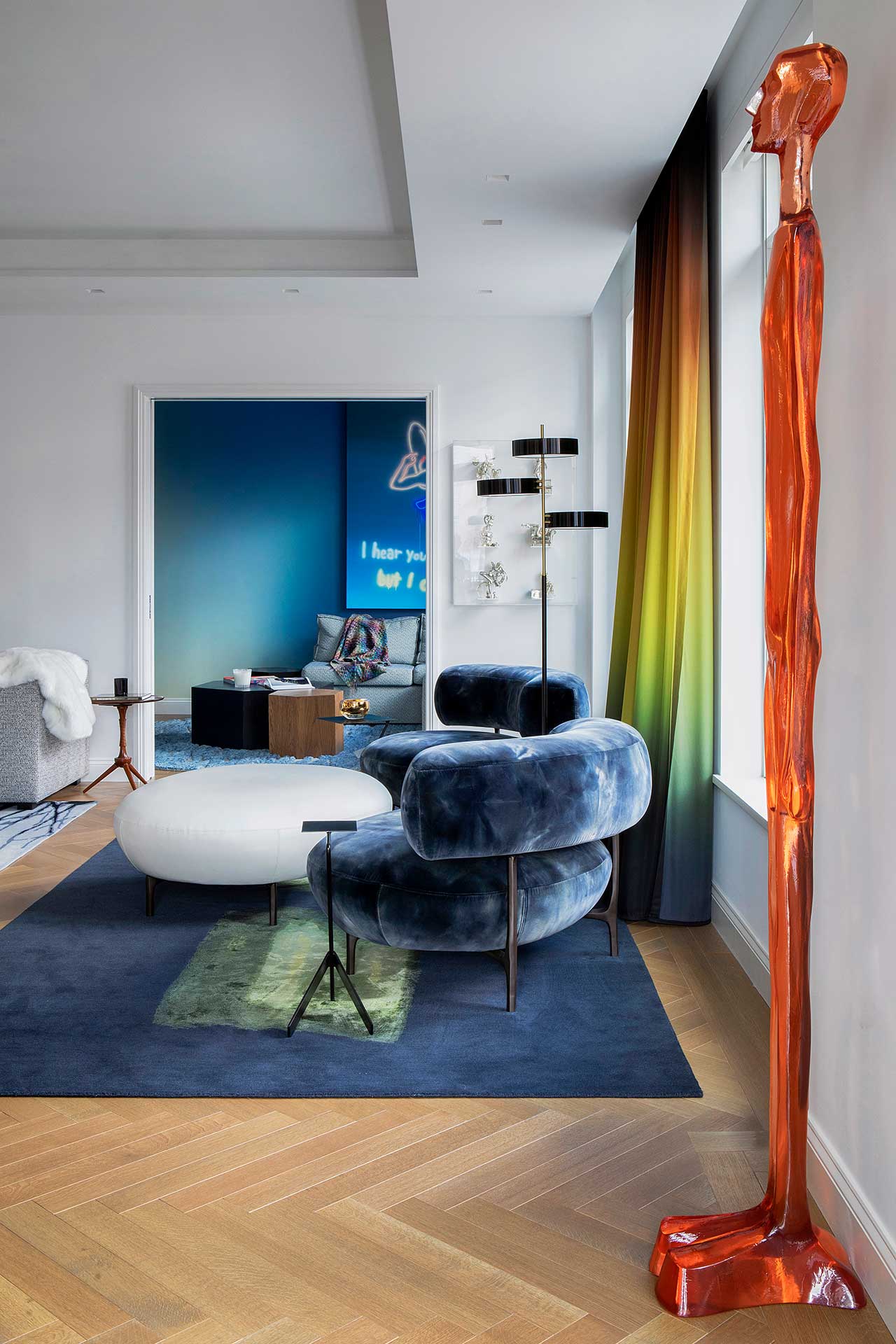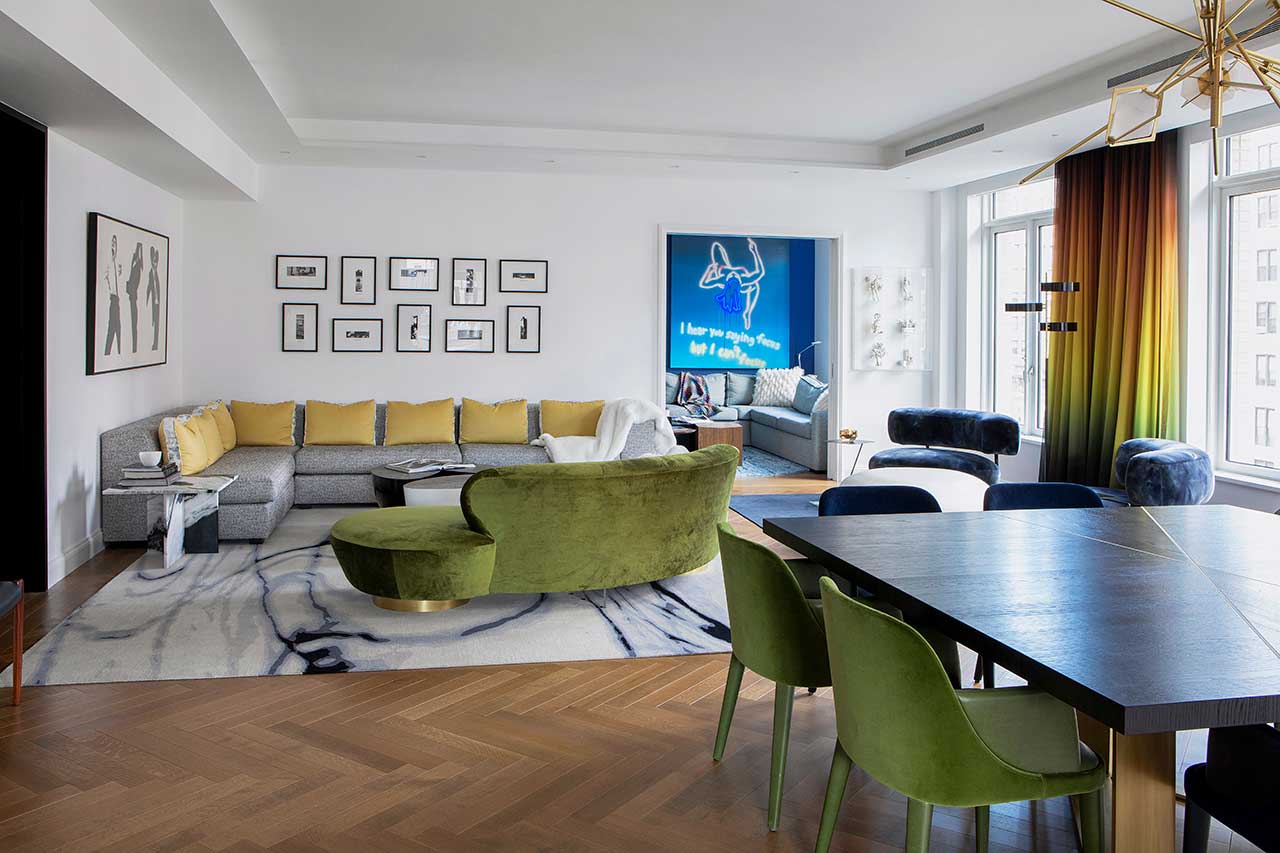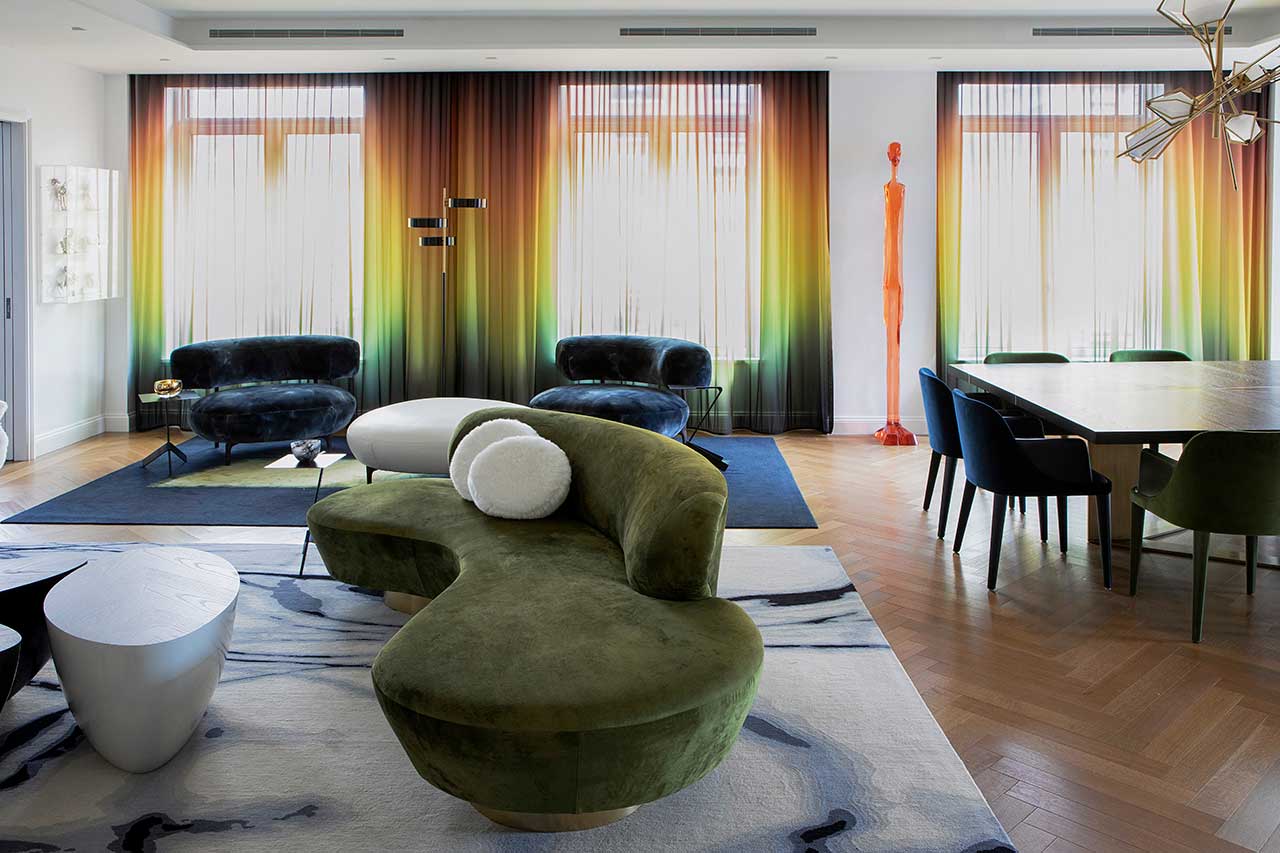 A NYC Apartment Reimagined With Bold Colors Inspired by a Painting
1/32 Photos
2/32 Photos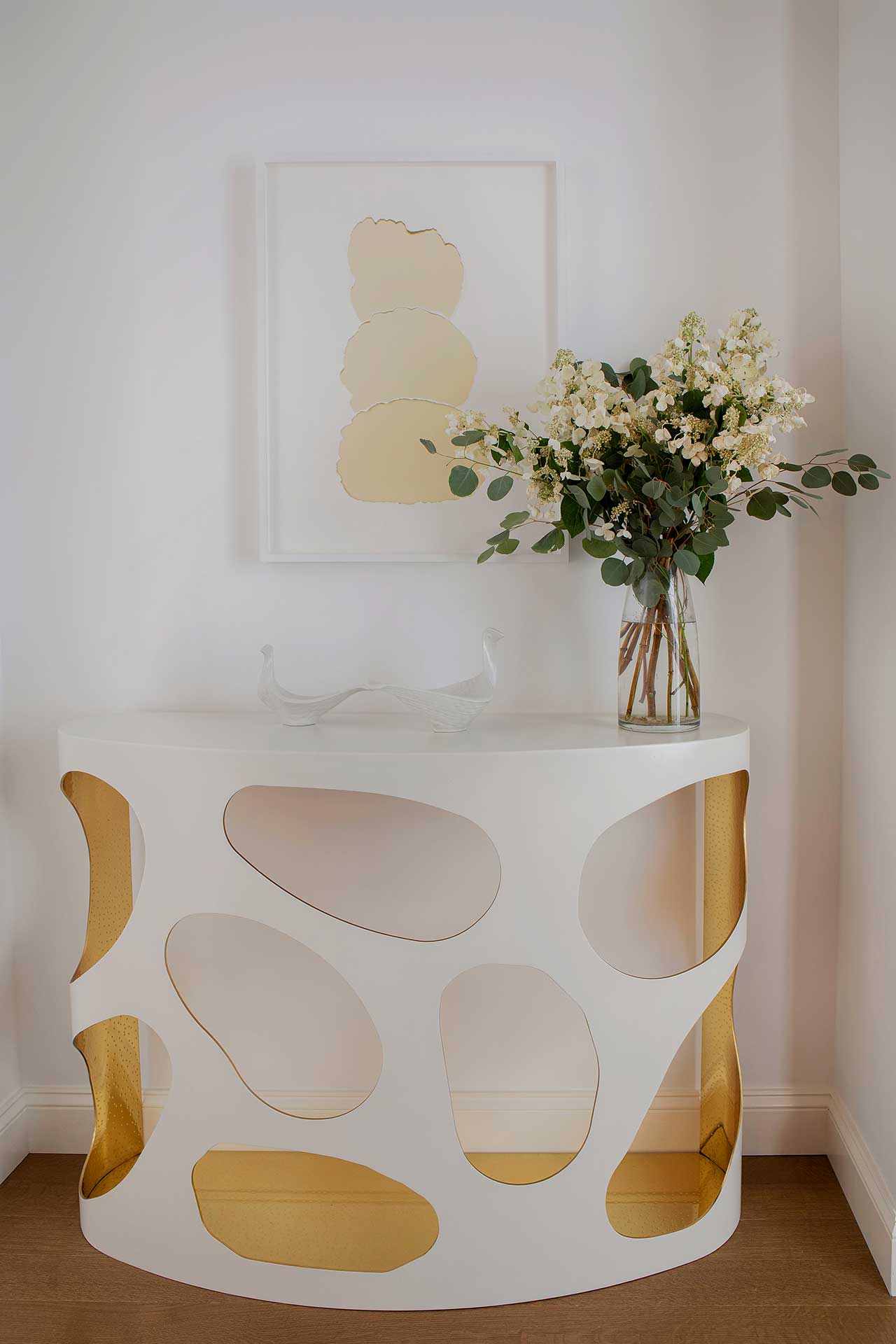 3/32 Photos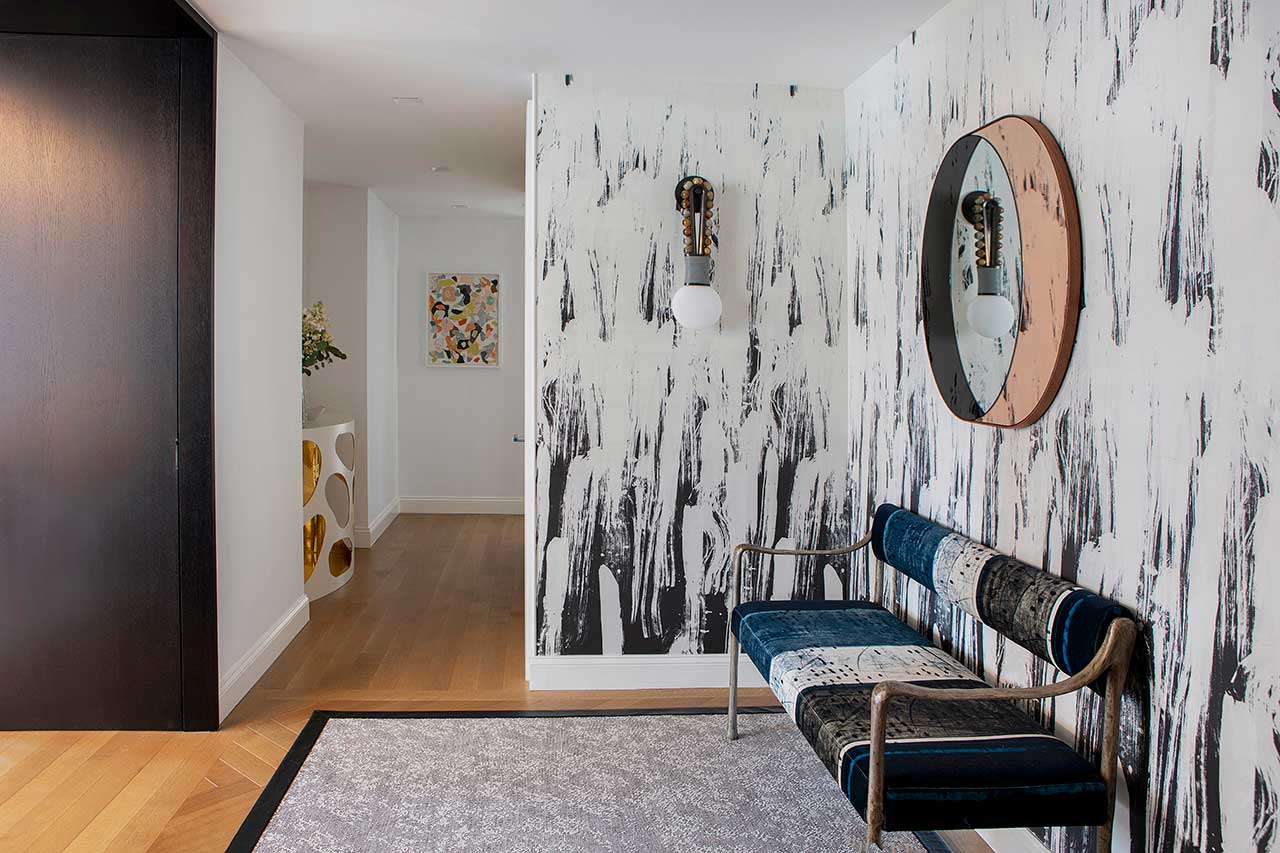 4/32 Photos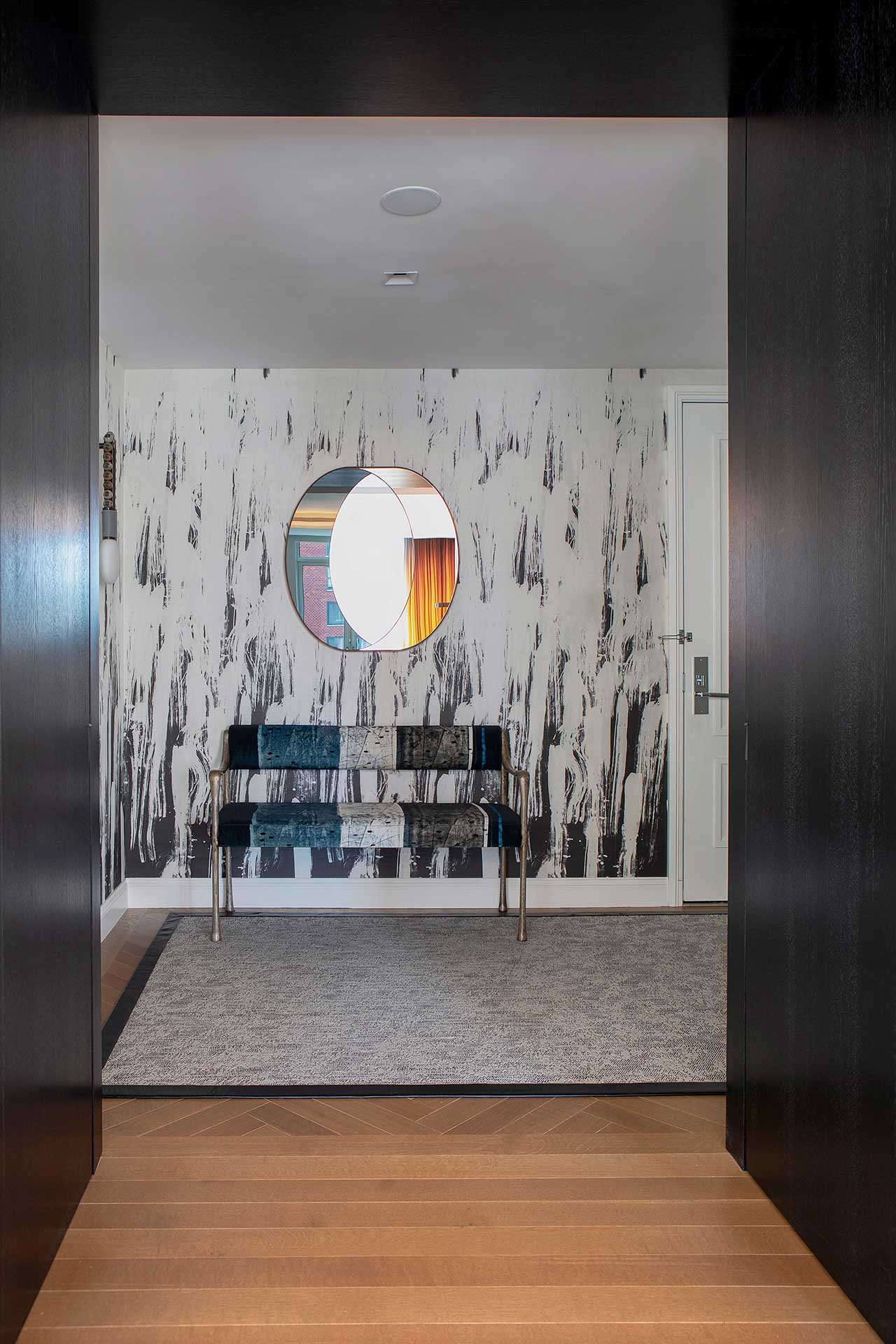 5/32 Photos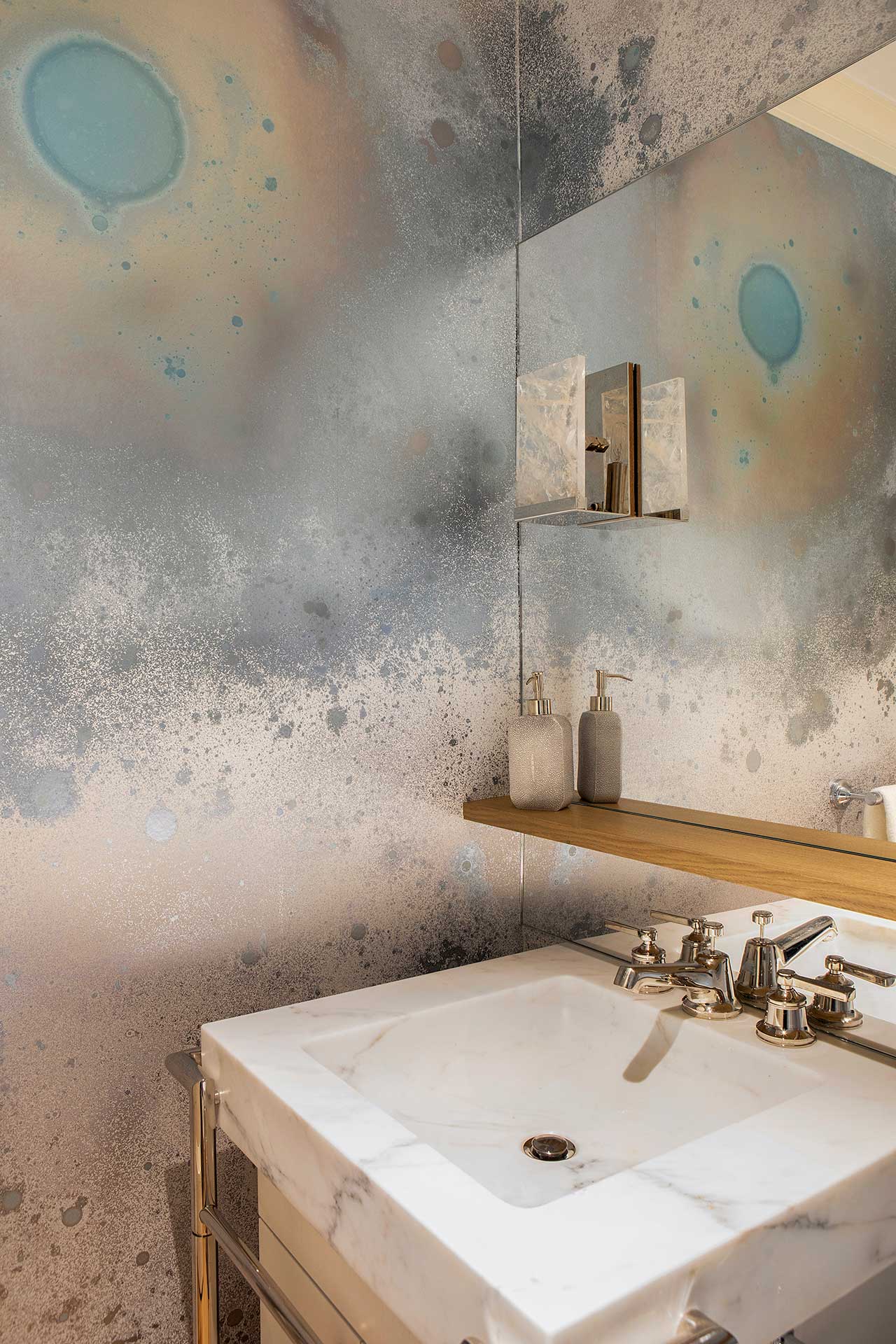 6/32 Photos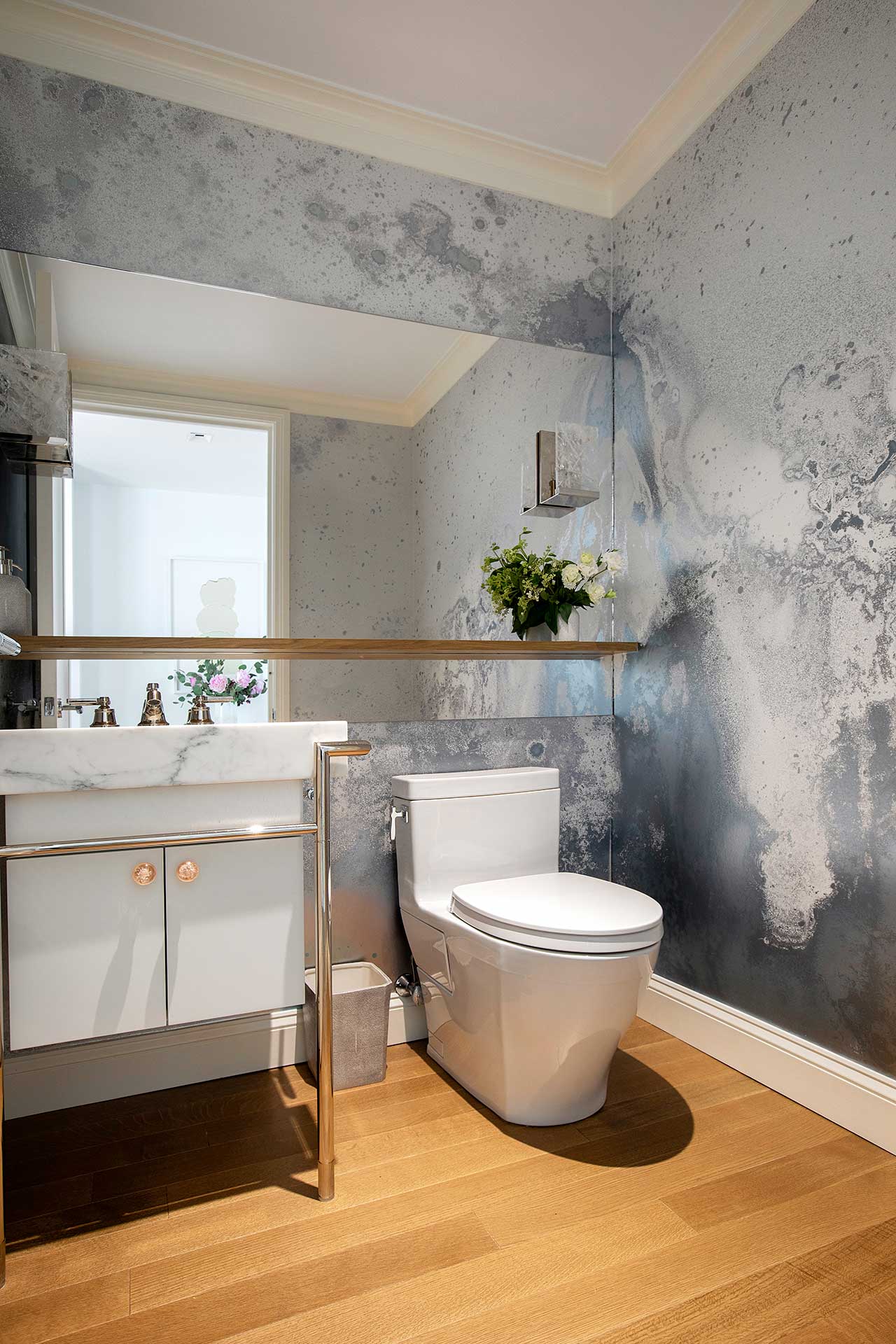 7/32 Photos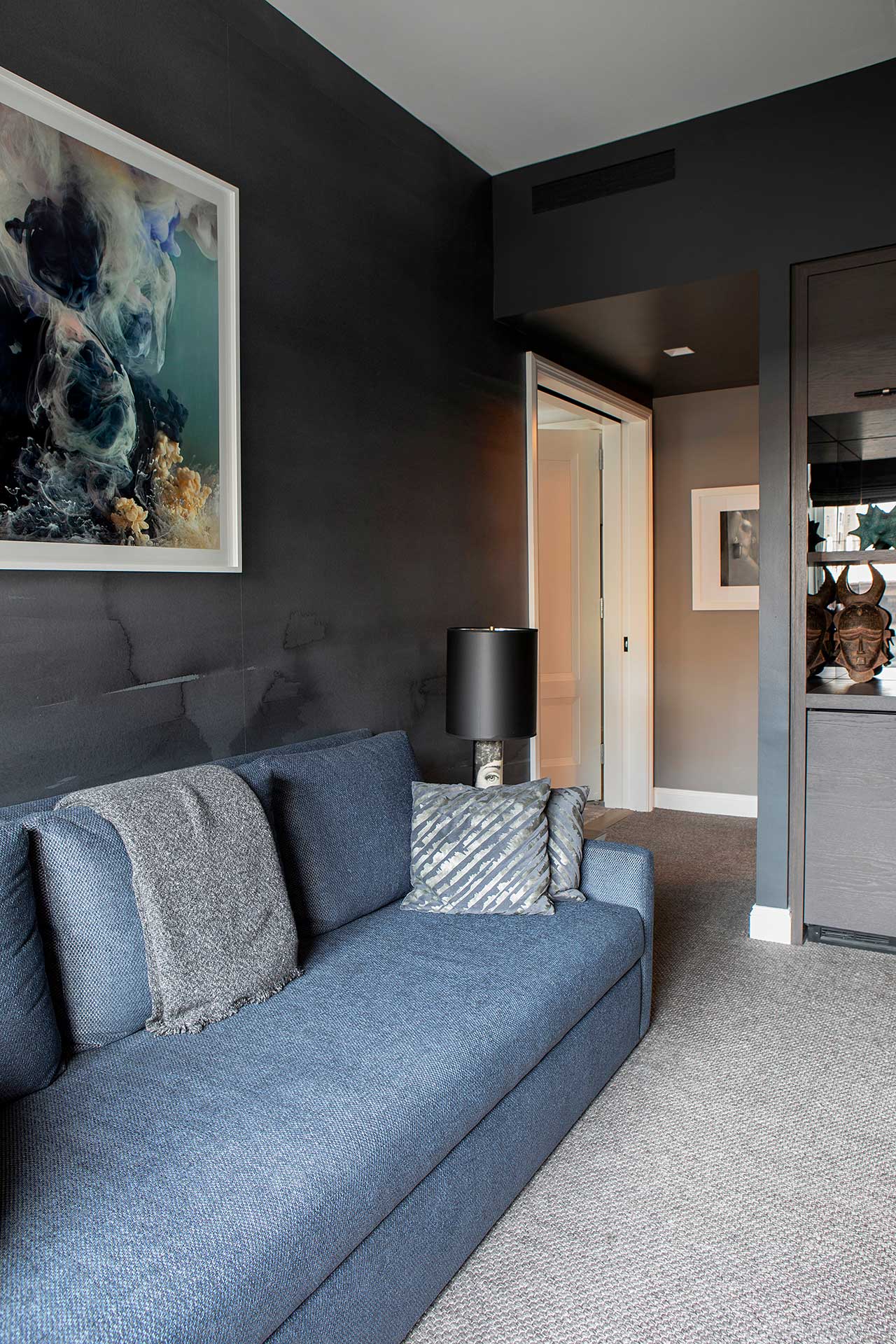 8/32 Photos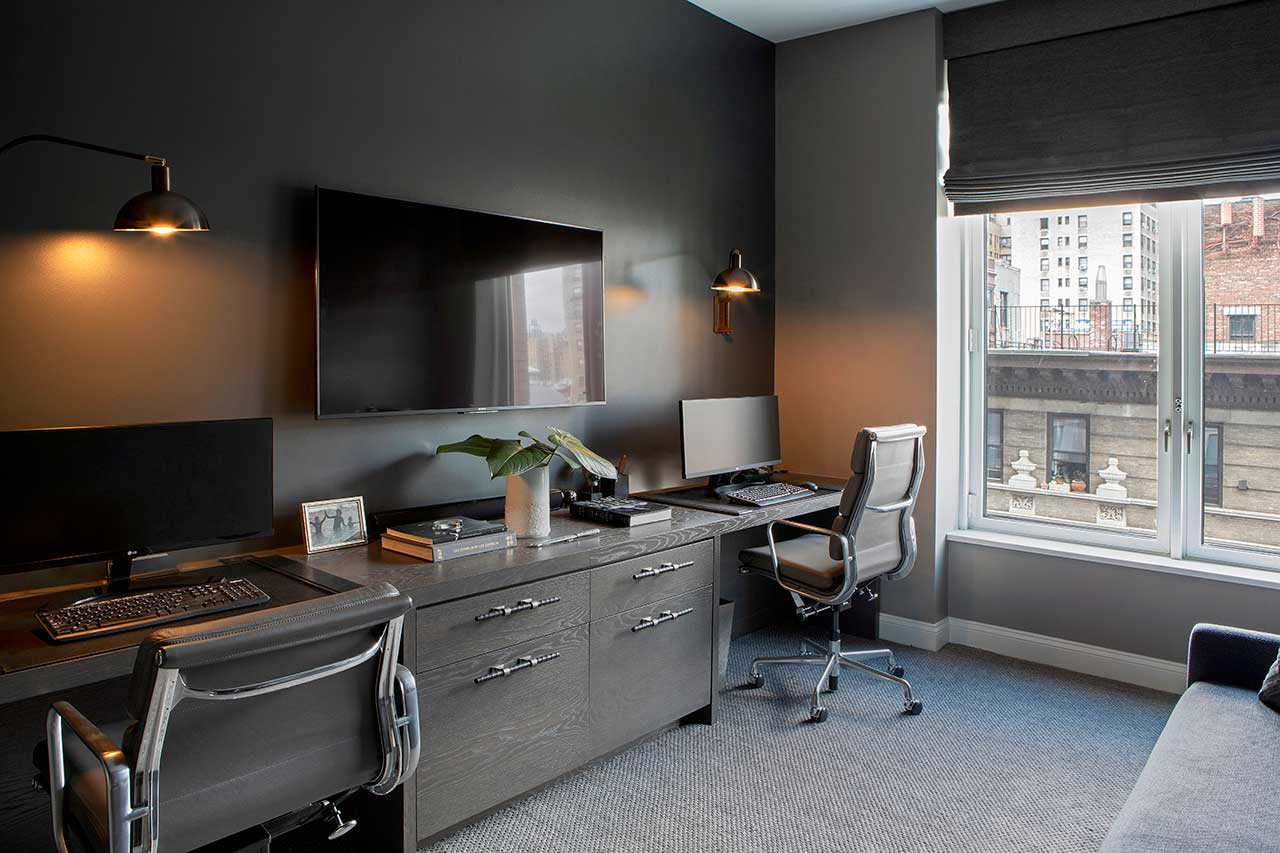 9/32 Photos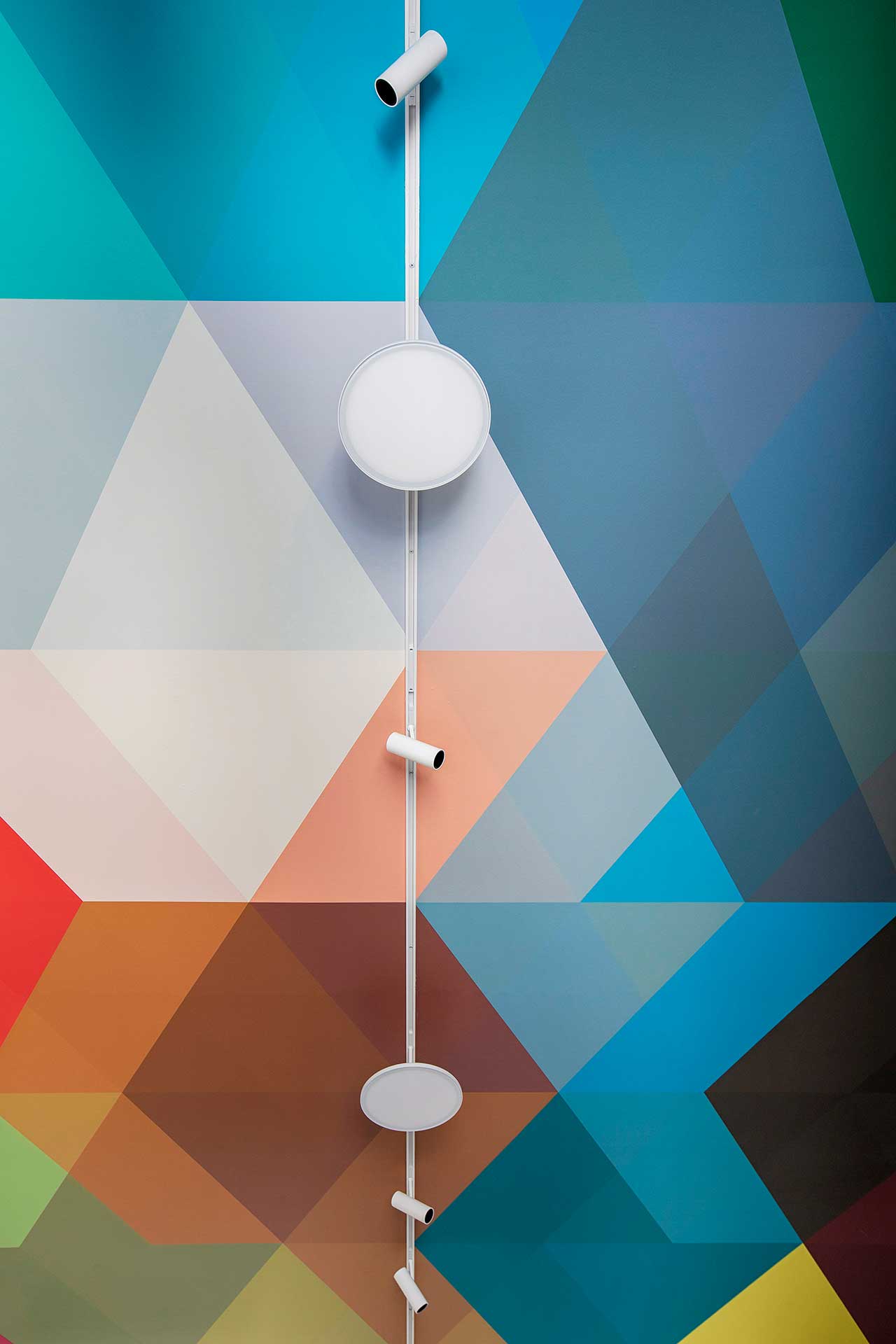 10/32 Photos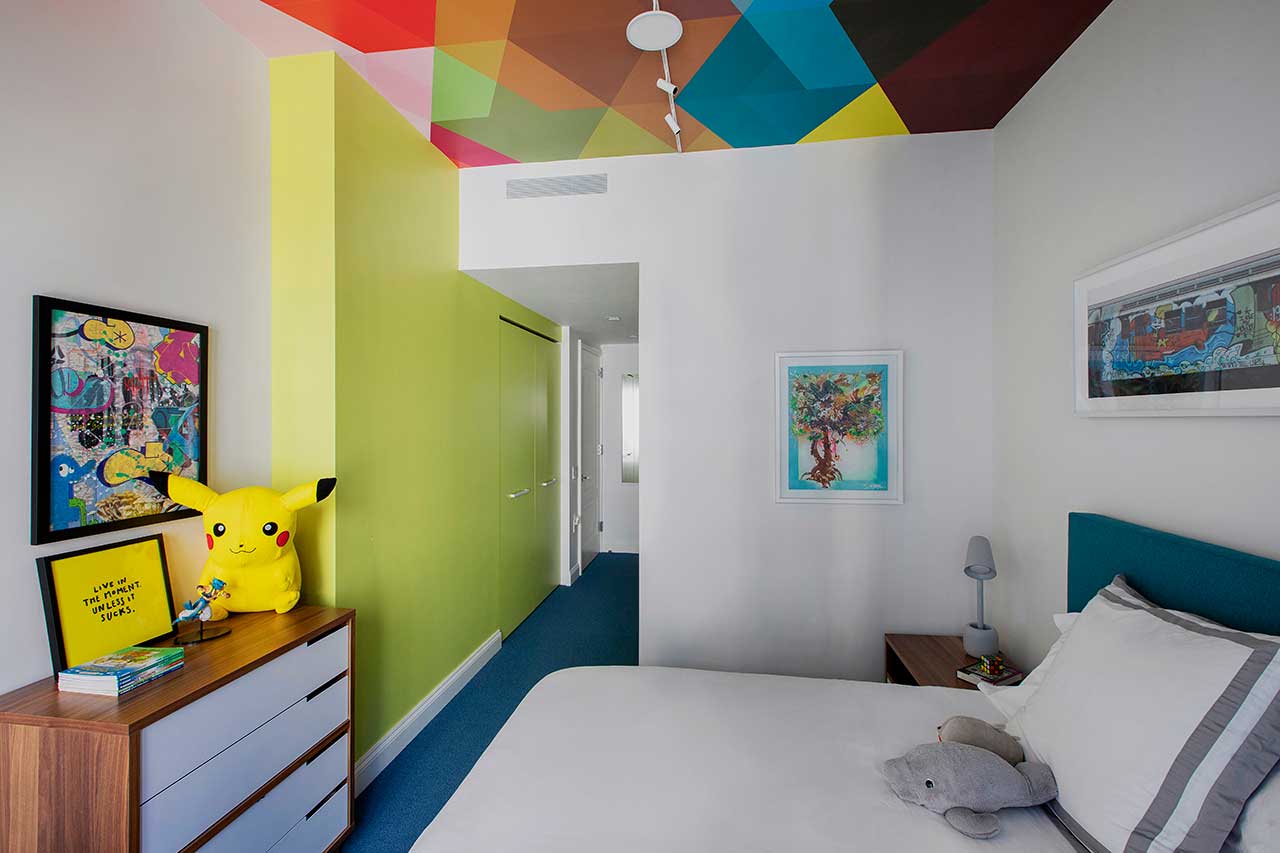 11/32 Photos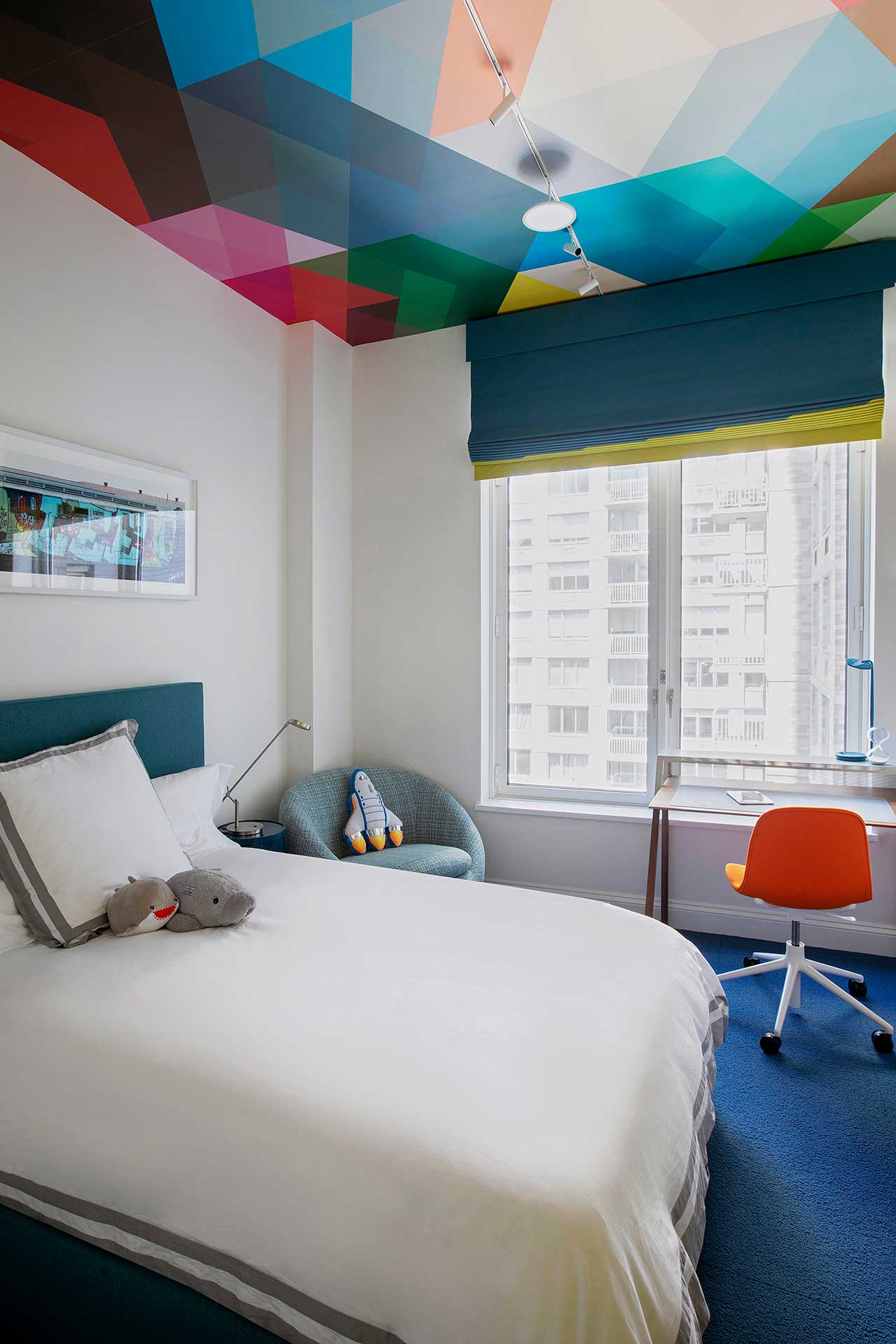 12/32 Photos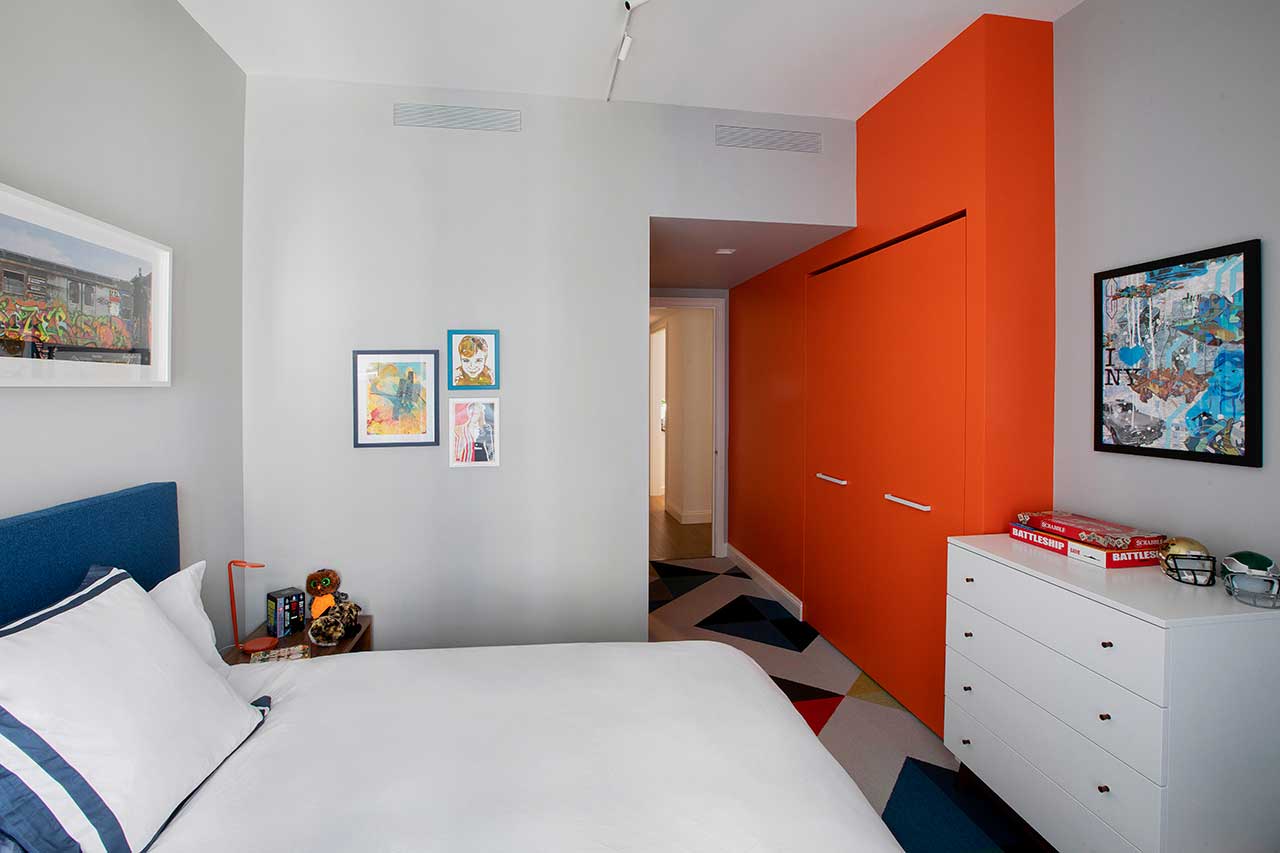 13/32 Photos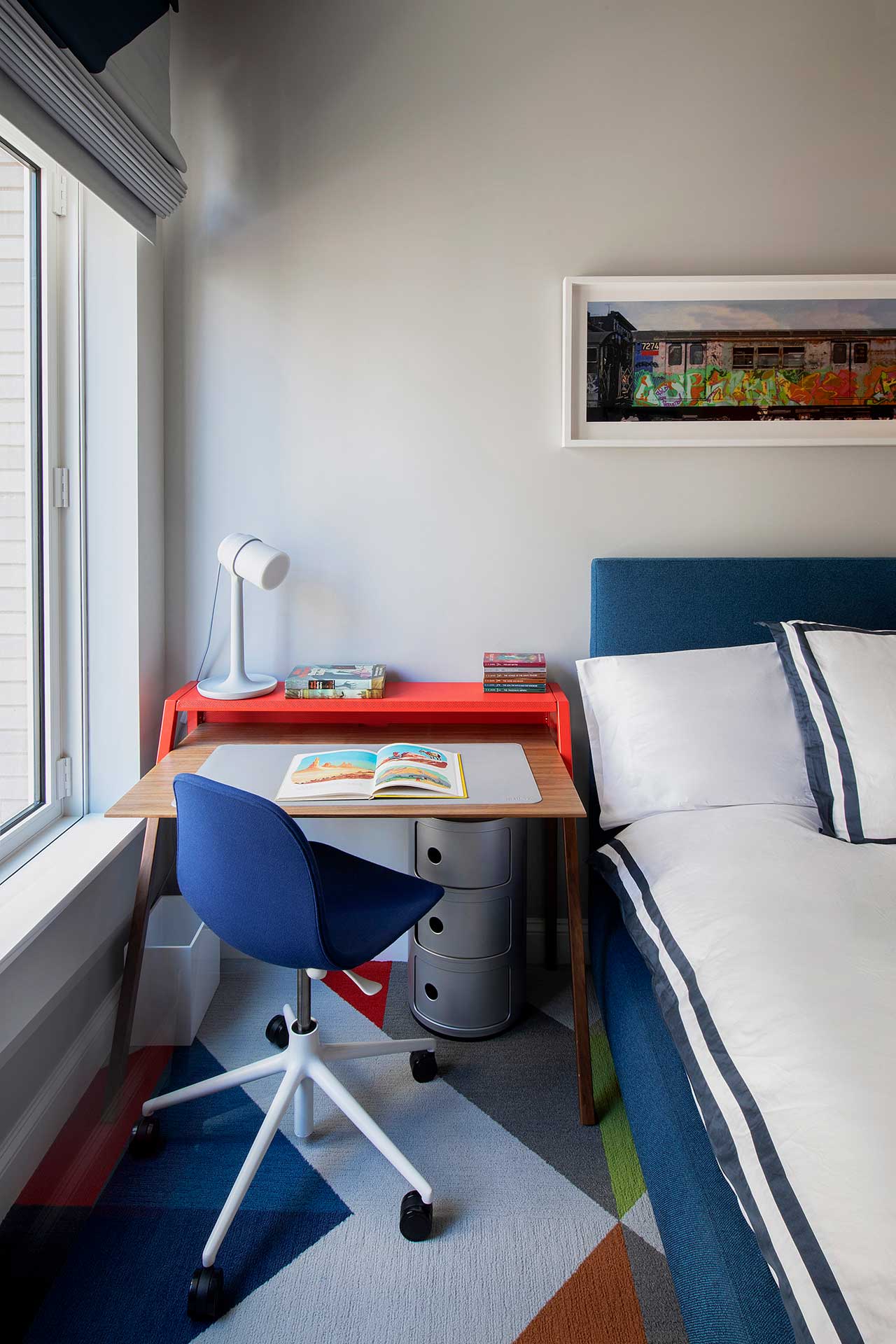 14/32 Photos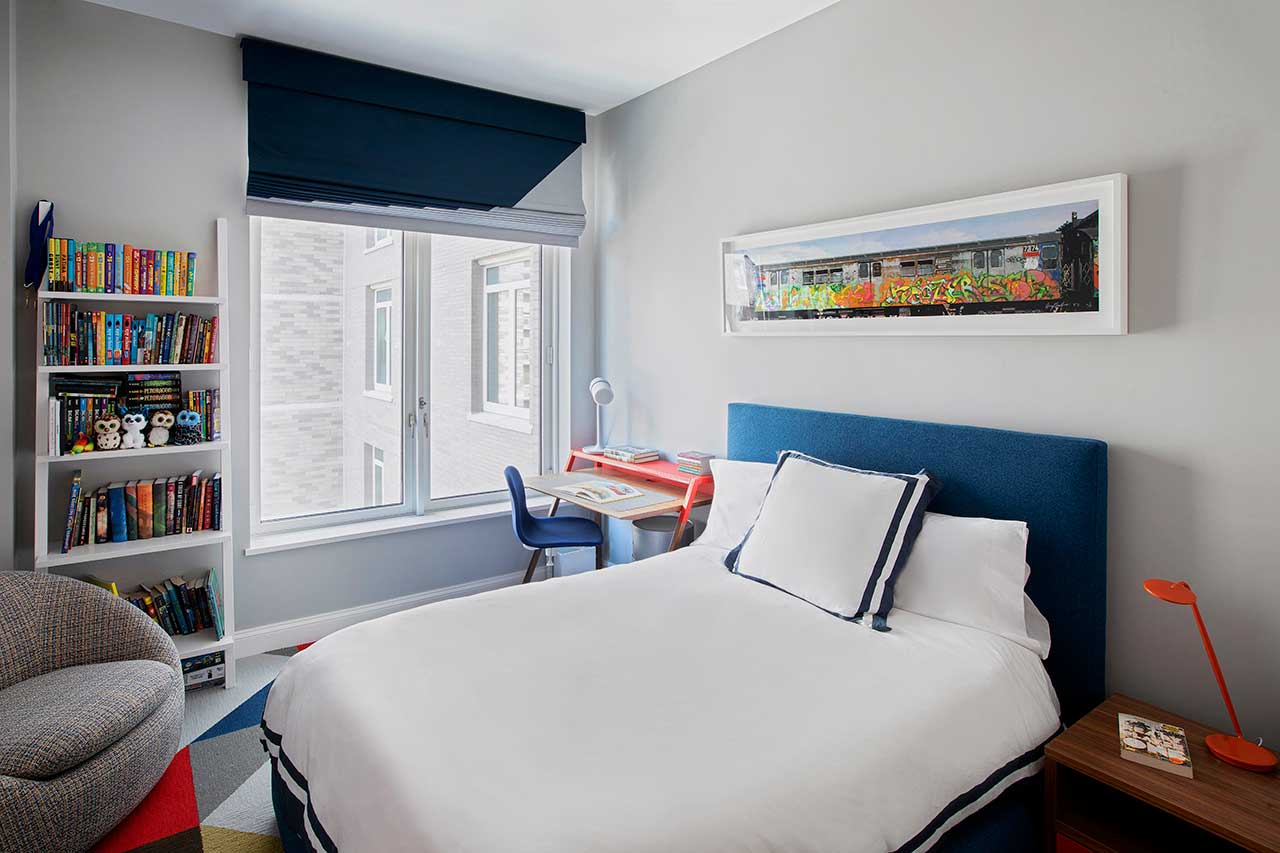 15/32 Photos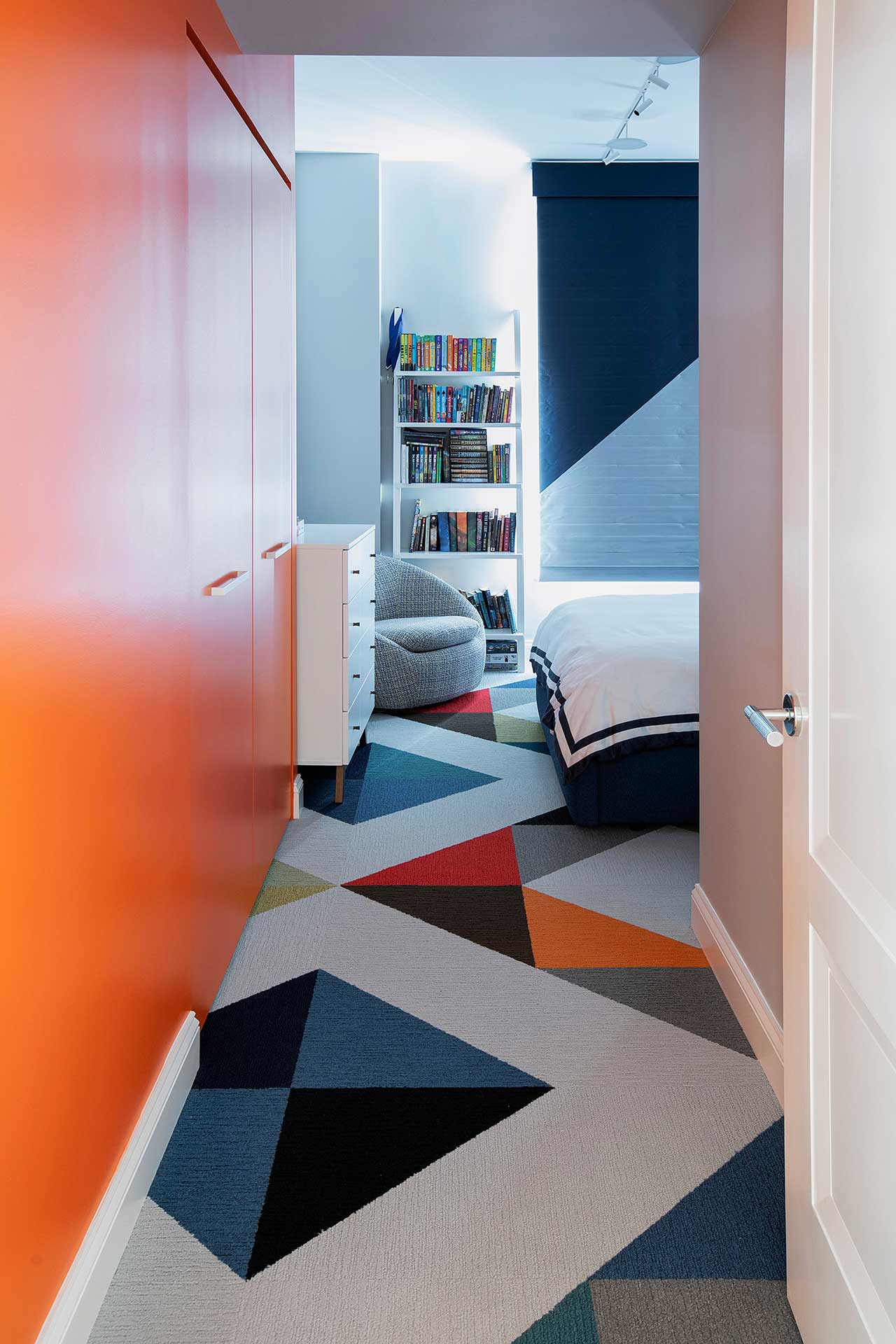 16/32 Photos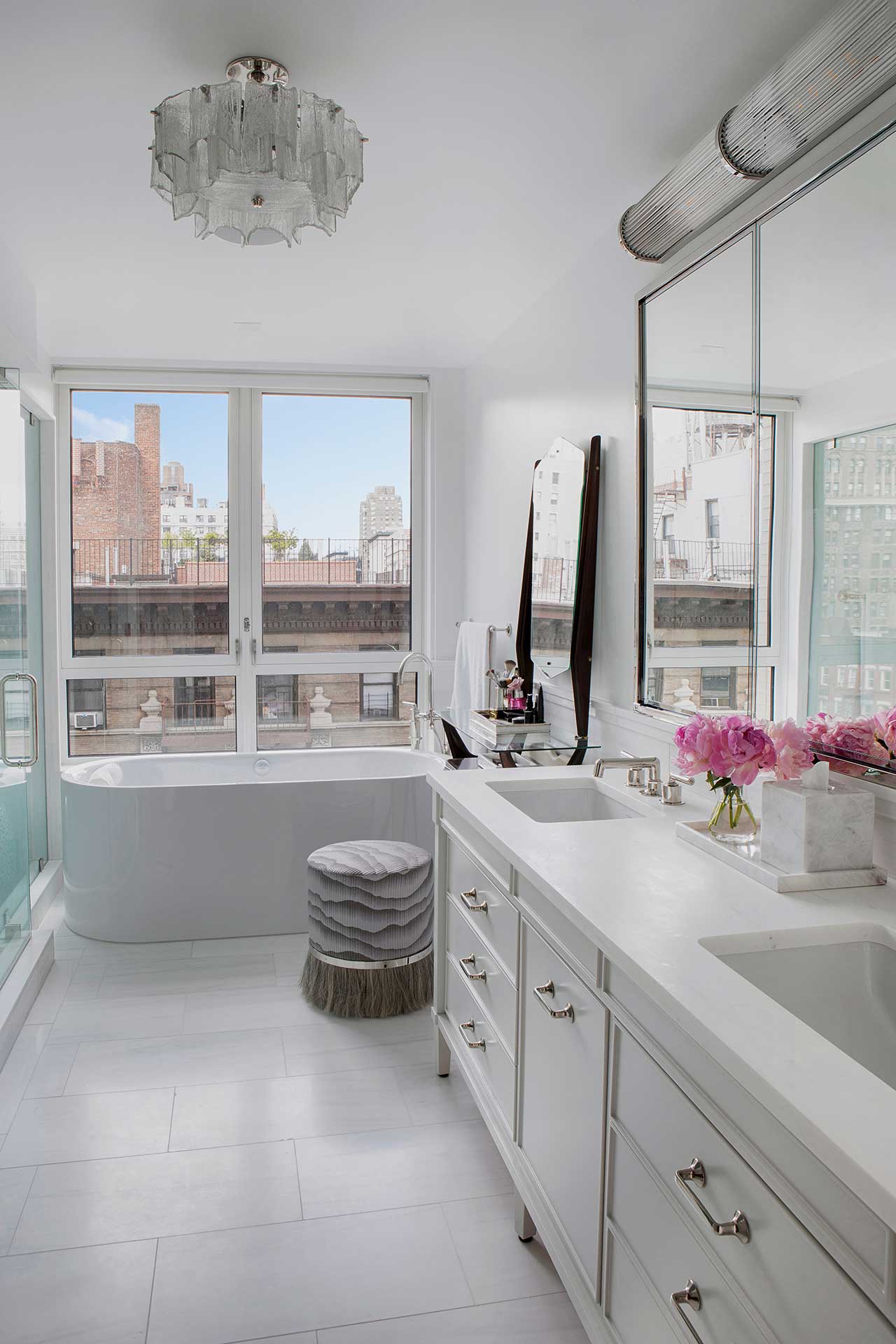 17/32 Photos
18/32 Photos
19/32 Photos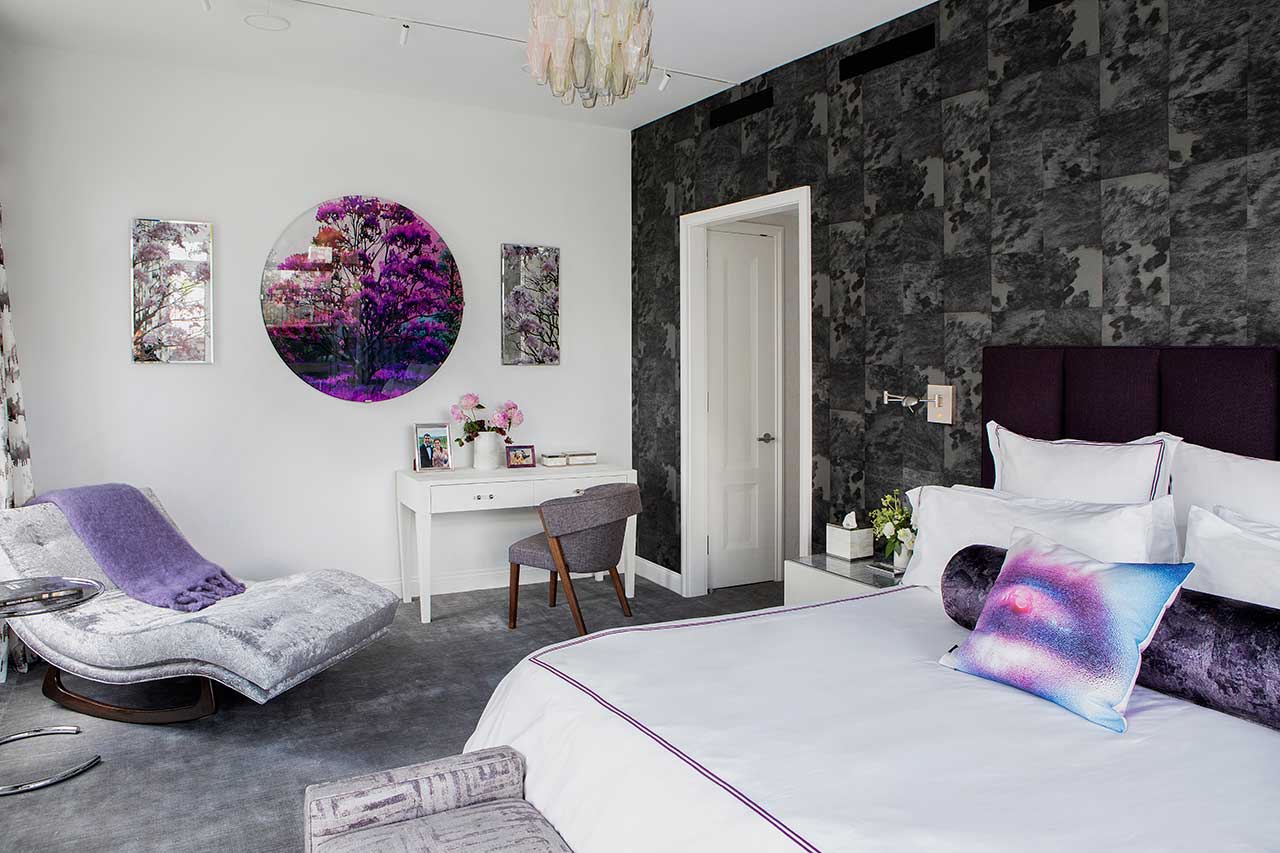 20/32 Photos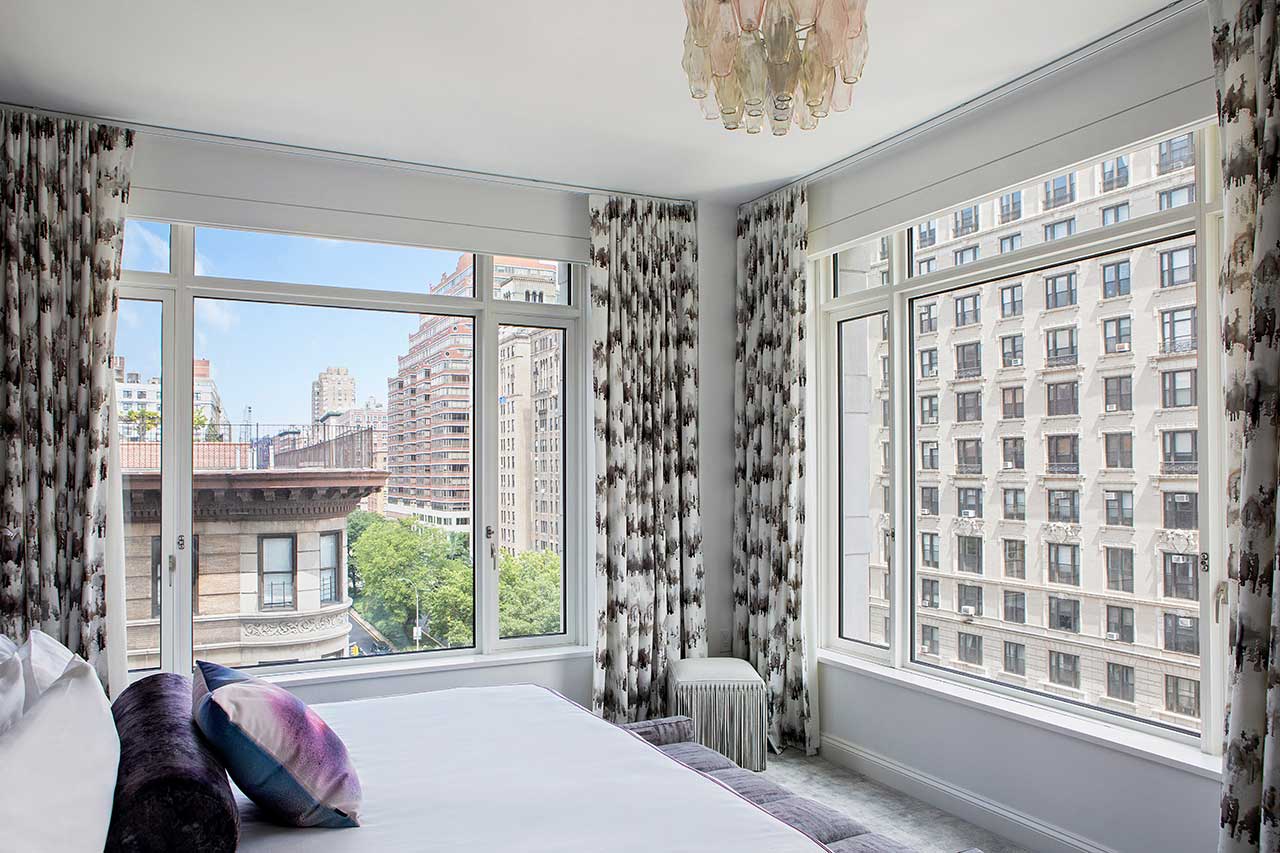 21/32 Photos
22/32 Photos
23/32 Photos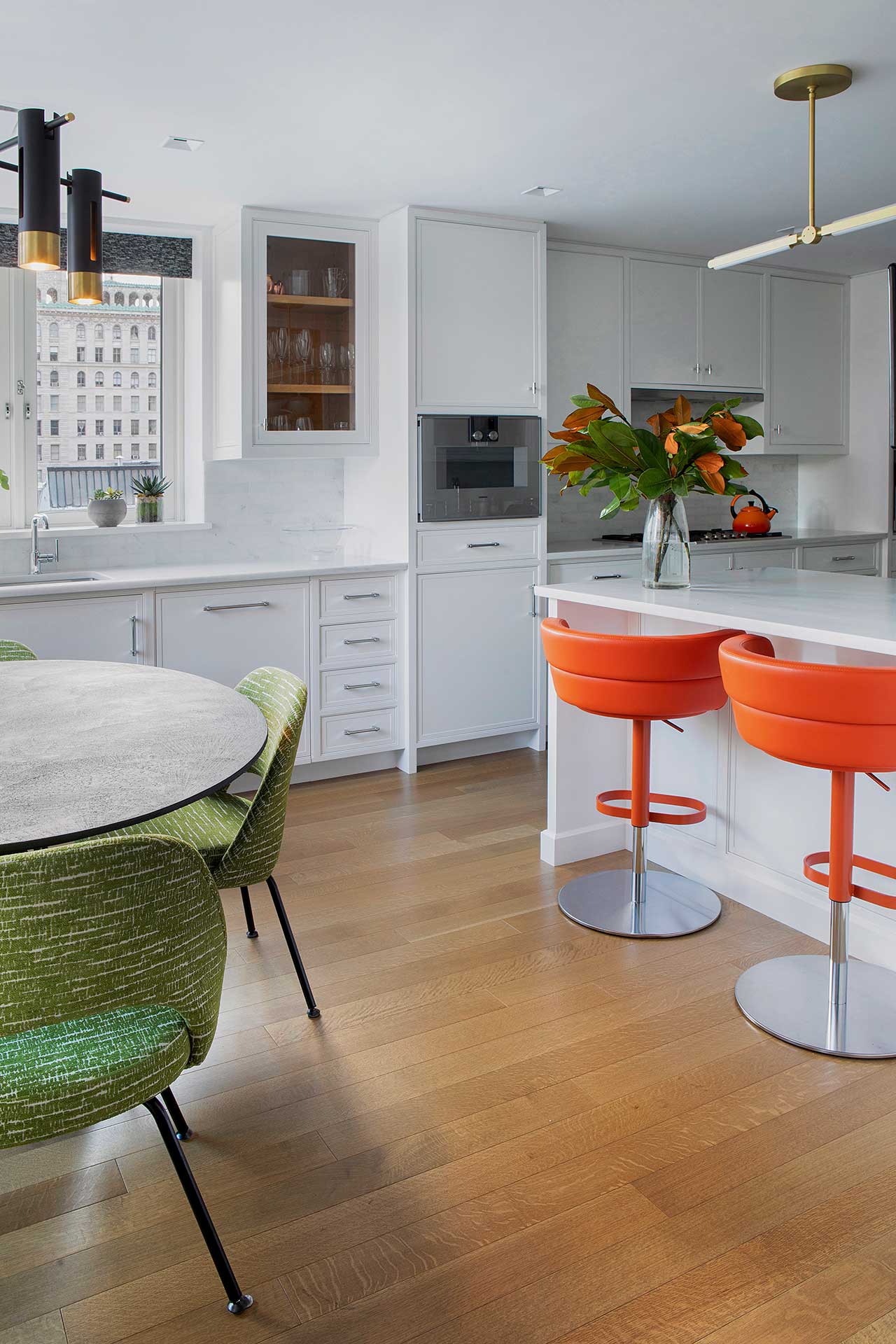 24/32 Photos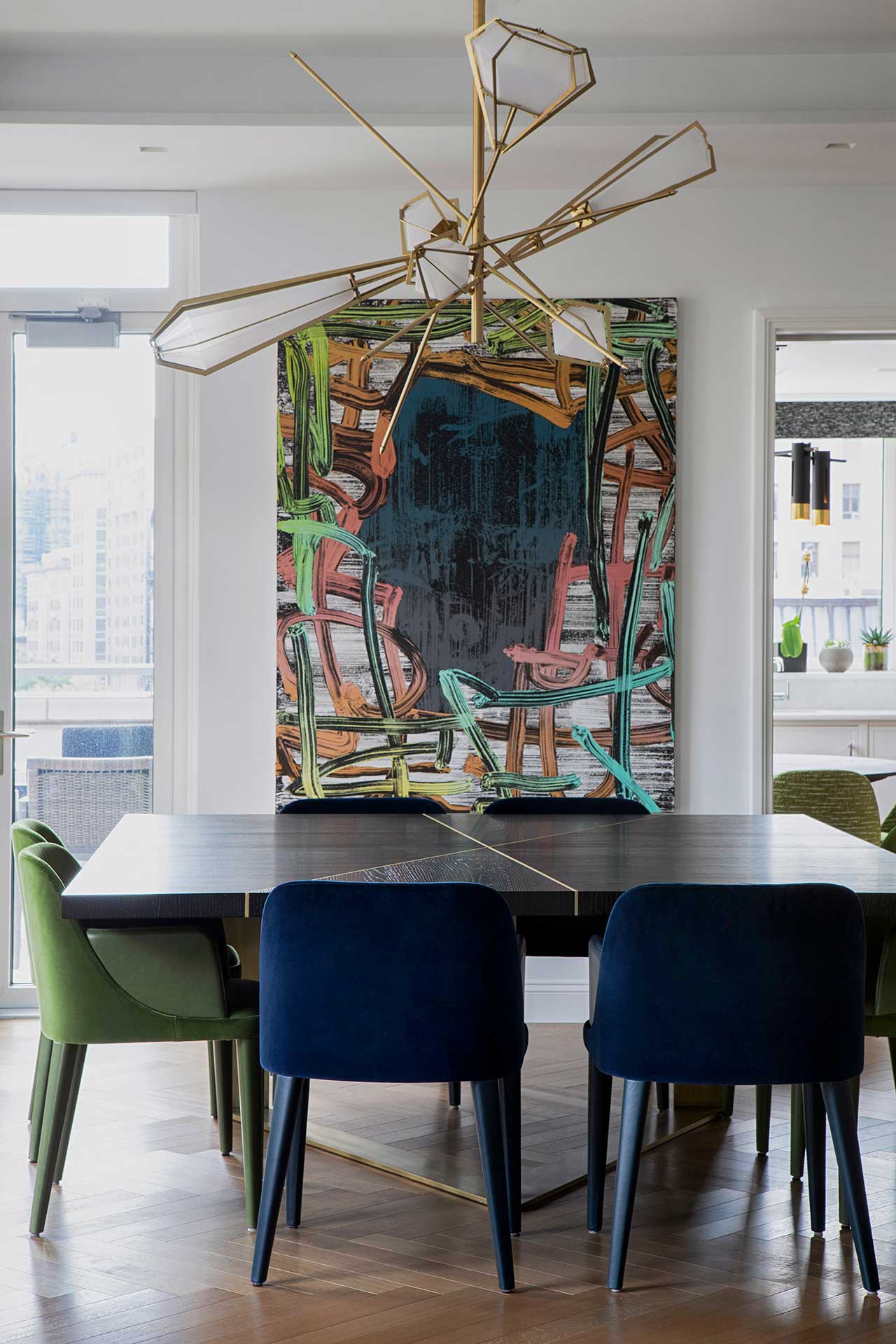 25/32 Photos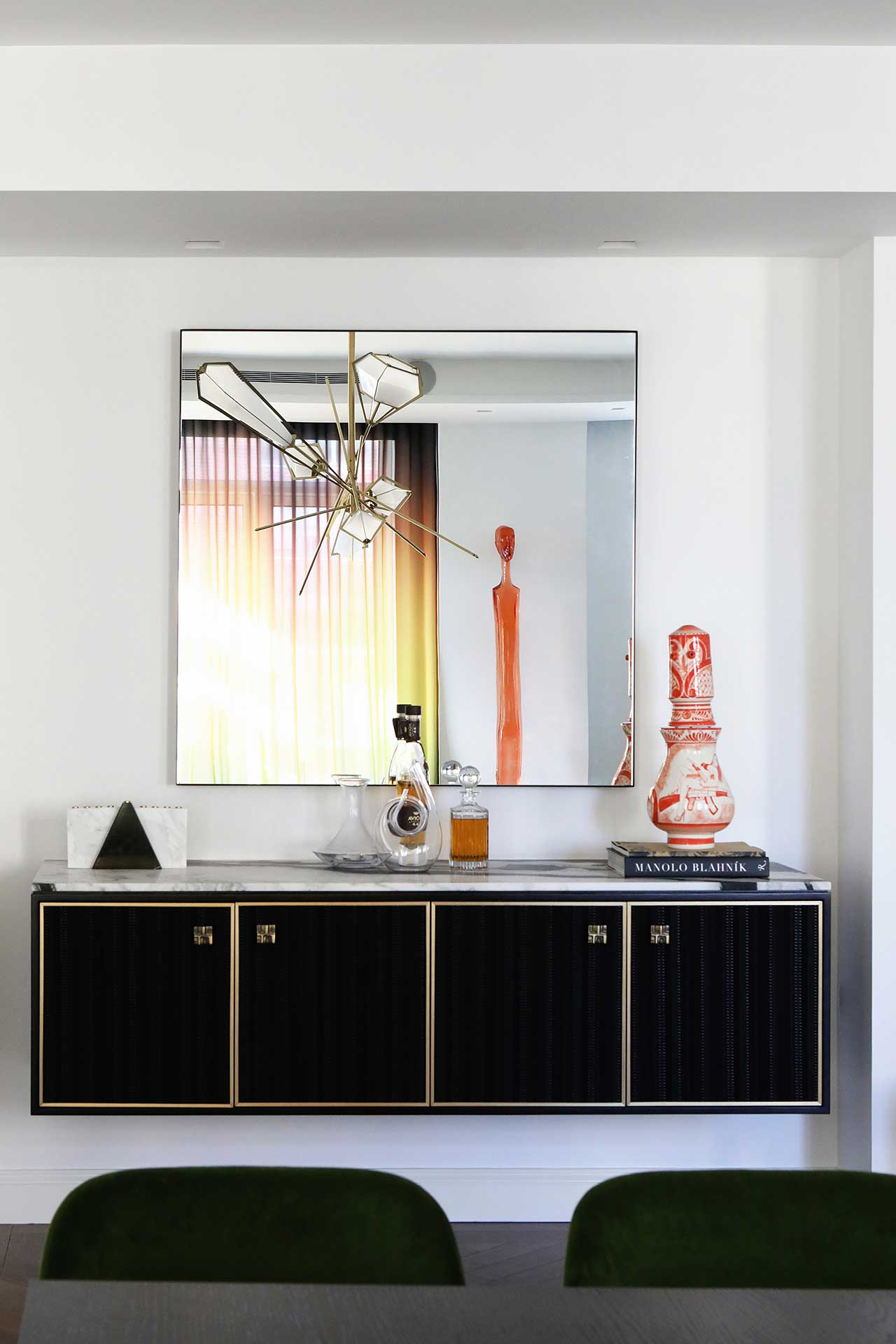 26/32 Photos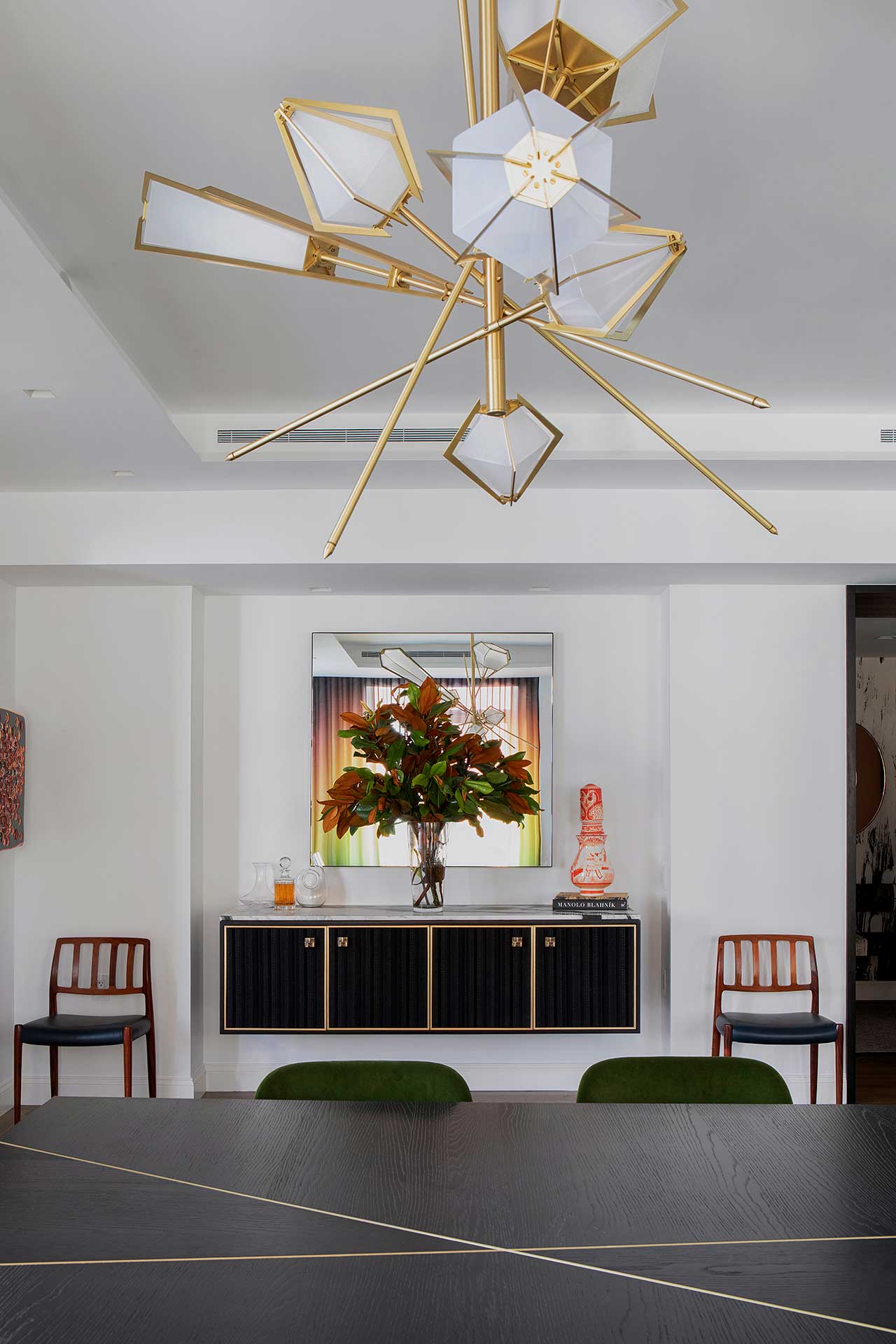 27/32 Photos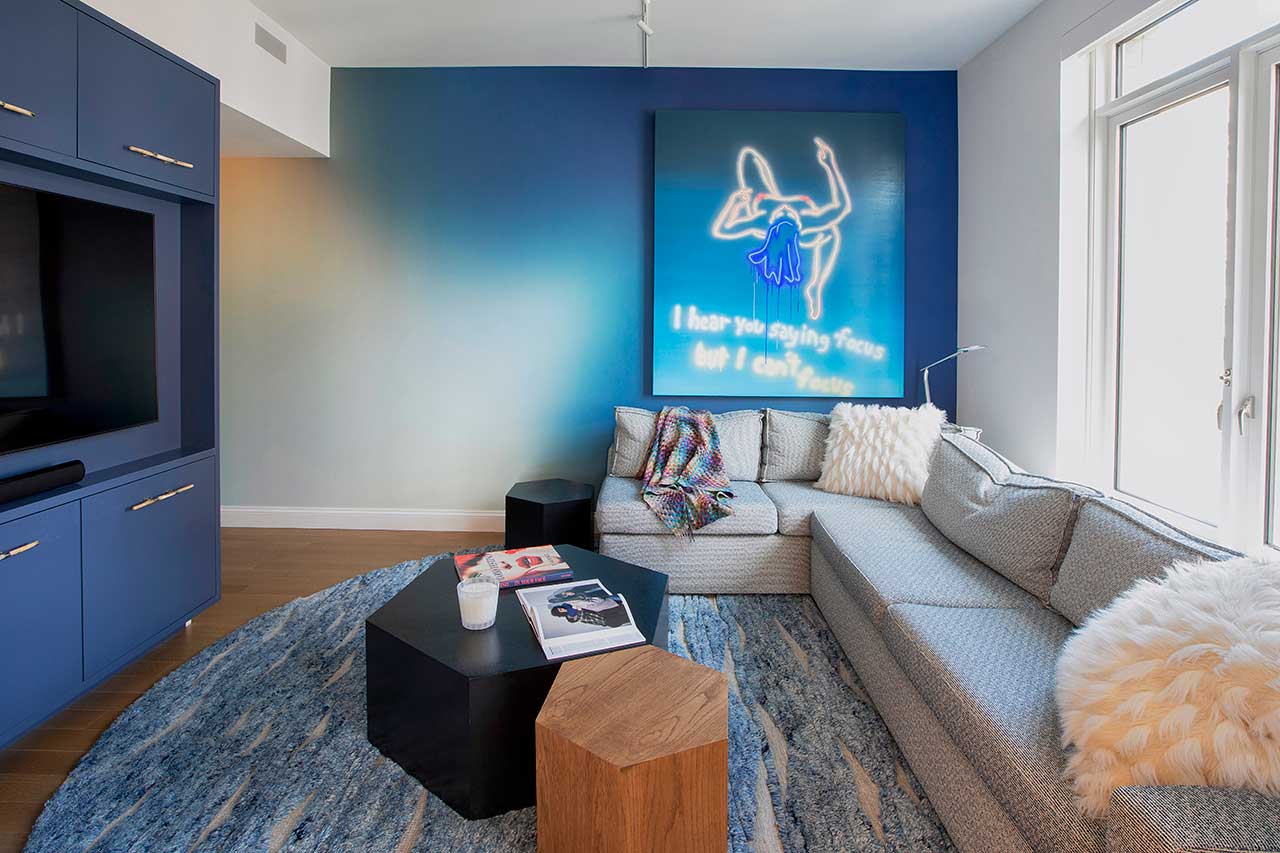 28/32 Photos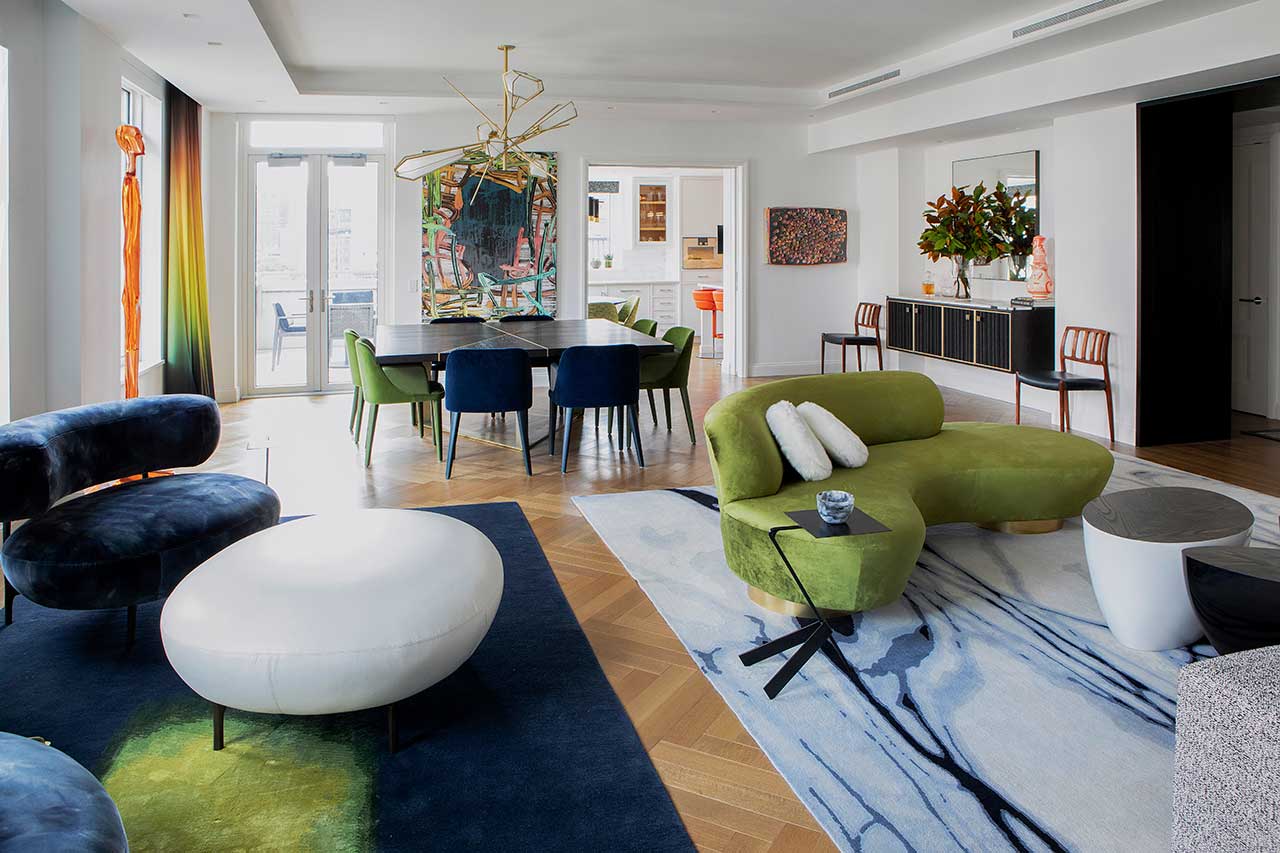 29/32 Photos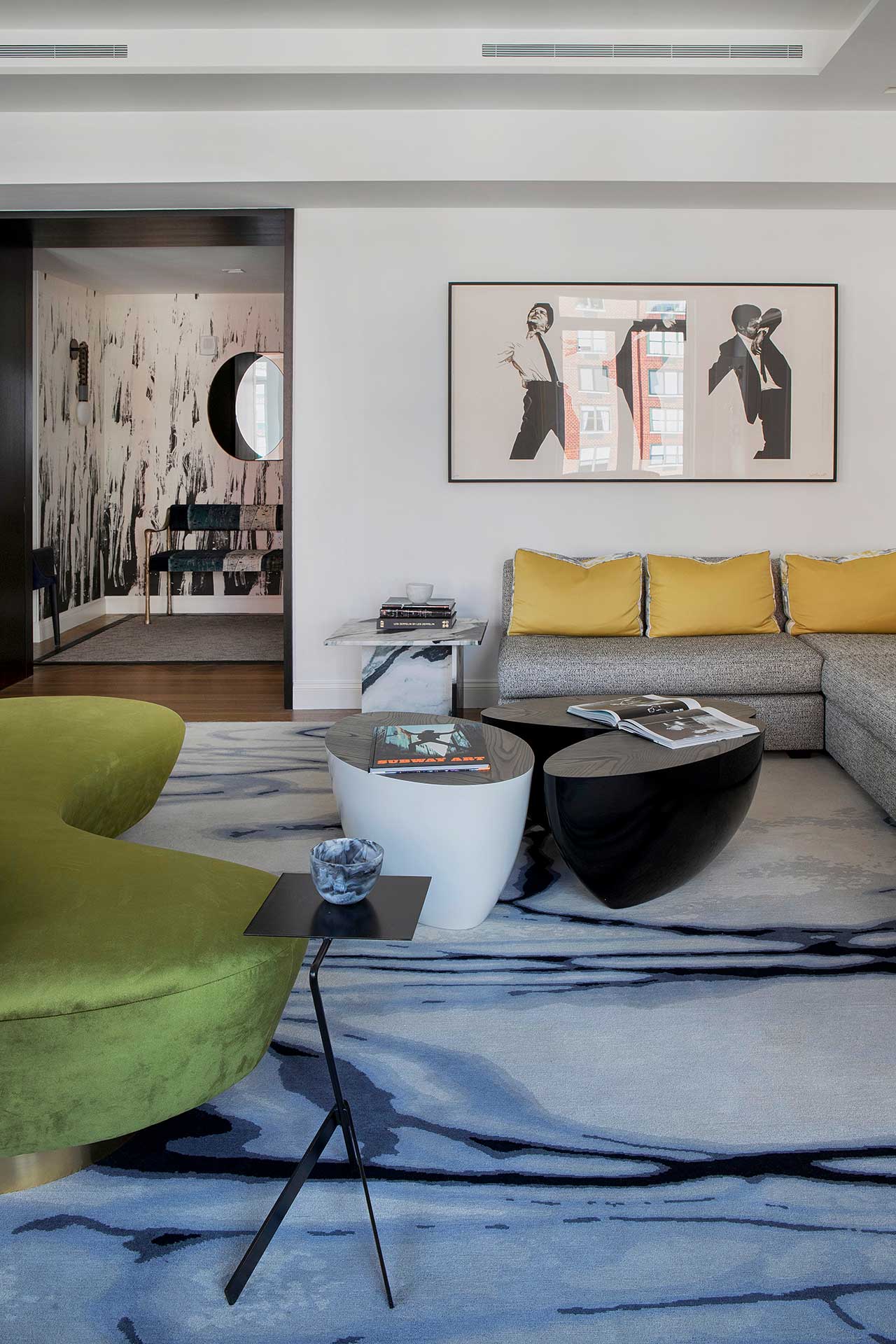 30/32 Photos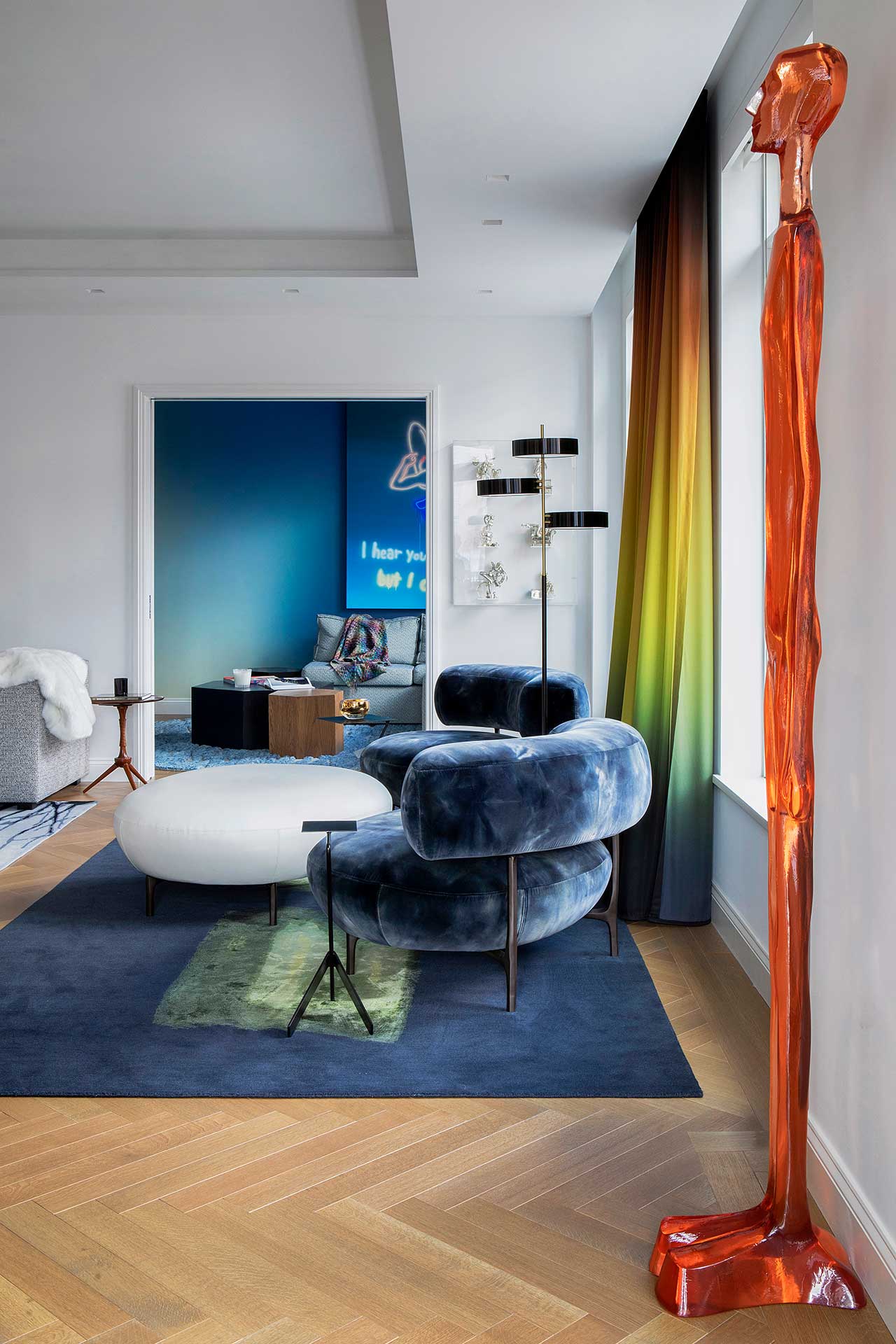 31/32 Photos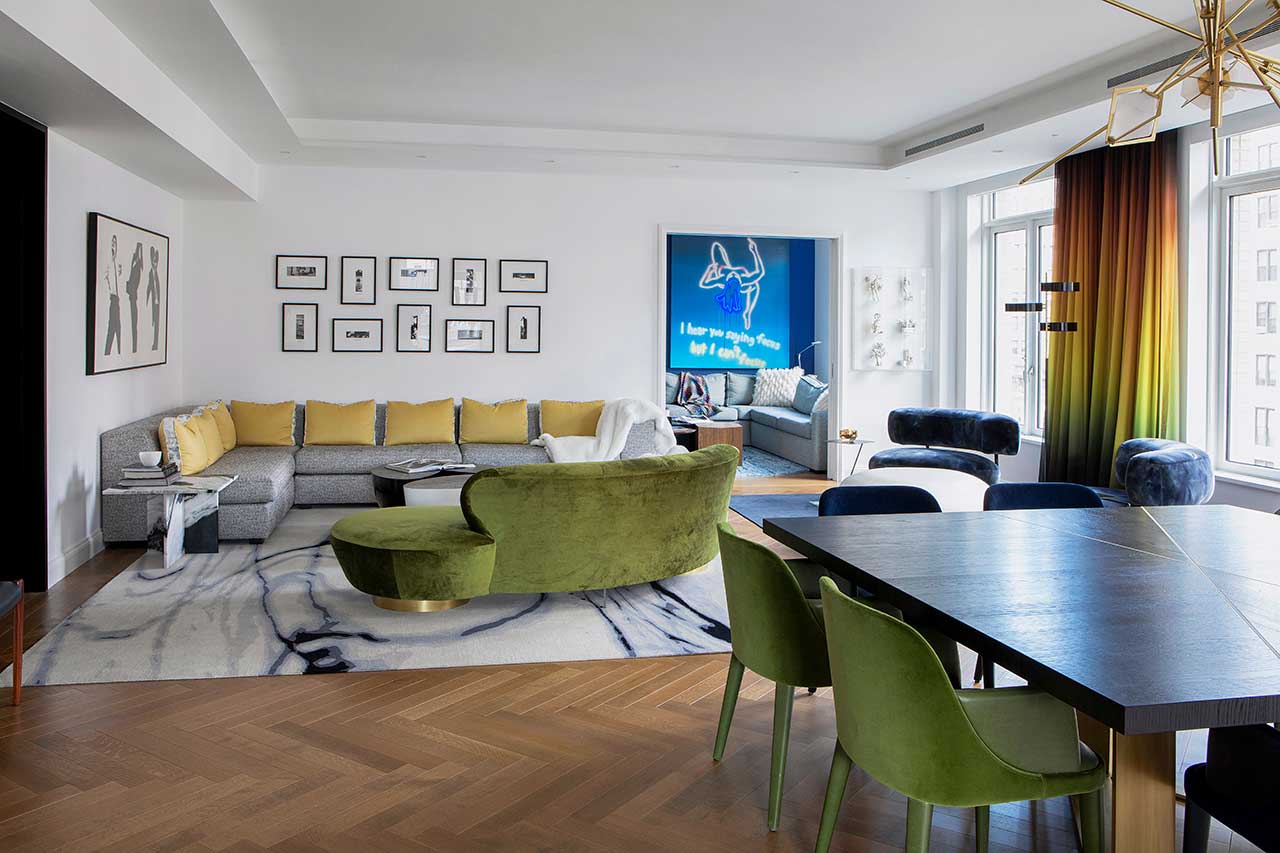 32/32 Photos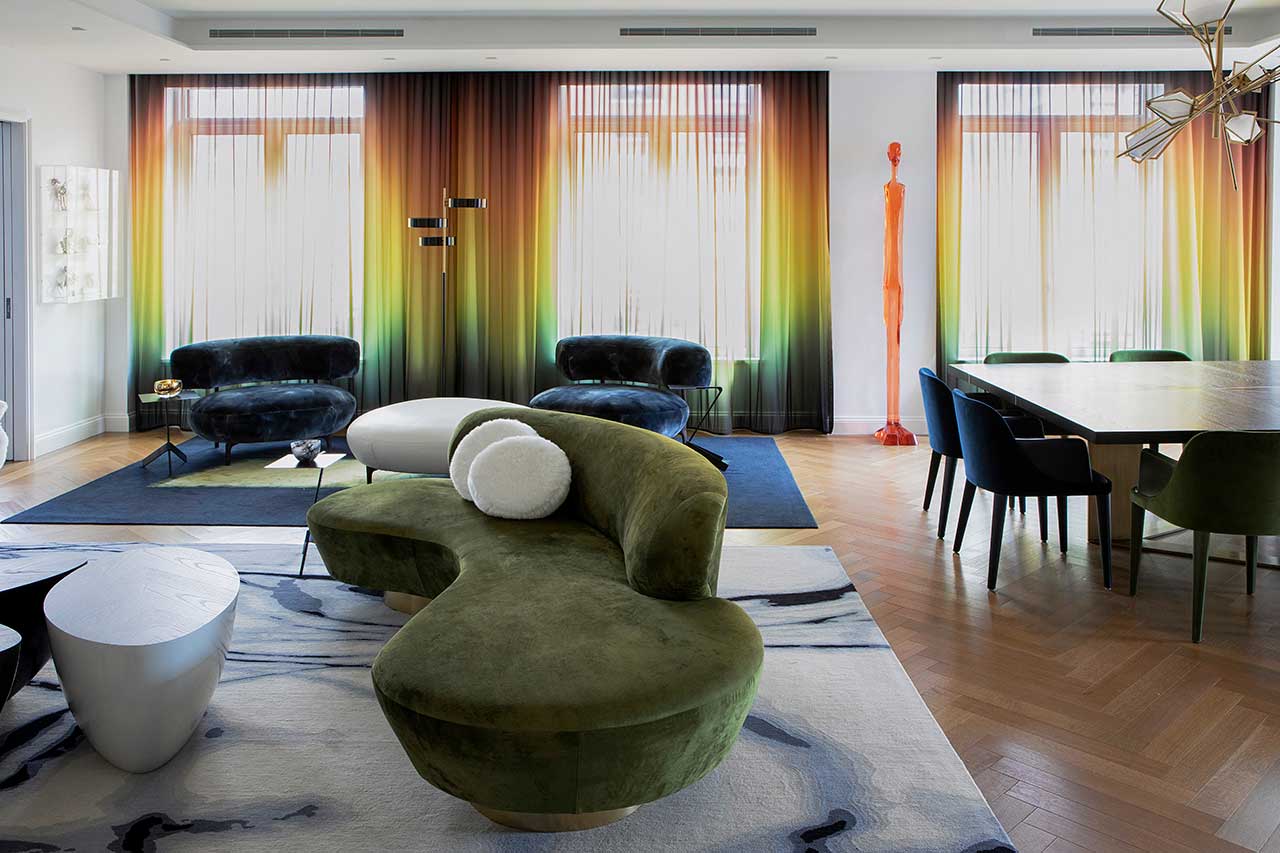 Located in a notable Robert AM Stern building on West 81st Street in Manhattan, this apartment has been reimagined by Jessica Shaw, Director of Interior Design at The Turett Collaborative. The clients bought the apartment without having seen it in person allowing the designers to transform the space before the owners and their two children moved in. The Upper West Side apartment's design plan kicked off with a sole painting, Computer Whiz, 1987, by Robert Overby, that the couple sent the designers for inspiration. References to the vibrant painting can be seen throughout in the bold colors and rich textures, and paired with modern furnishings, the finished apartment is chic, colorful, and most definitely, smile-inducing.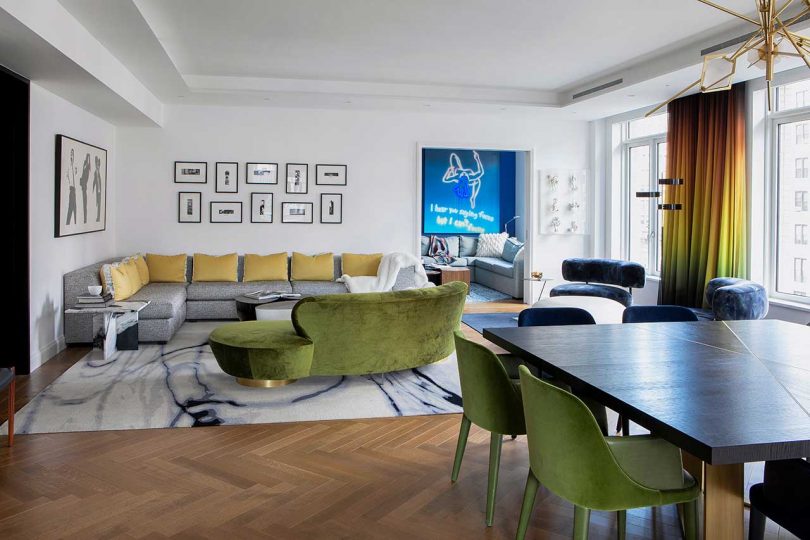 While the walls are neutral, color shows up throughout in the furniture and accessories. In the living room, it's impossible not to be completely intrigued by the rainbow hued curtains covering the floor-to-ceiling windows. In addition to the grey L-shaped sofa, there's a smaller curved green sofa and two curvy blue chairs offering extra seating.
Just off the living room is a media room with a blue corner as the backdrop for a piece of art.
The kitchen now boasts a breakfast table with custom window seating and barstools that pop against the white cabinets.
The main bedroom is draped in shades of purple, bright whites and deep greys for a cozy yet dramatic feel.
The two children's rooms are also filled with color in the form of geometric shapes, one room with them on the floor and the other with them adorning the ceiling.
Photos by Costas Picadas.