For tech company Varonis' new offices they worked with Pliskin Architecture, in collaboration with GBD Architects, to design their 12,000-square-foot workspace in Portland, Oregon. Located in a downtown high rise building, the office includes a mixture of open and private workspaces, meeting rooms, and a communal breakroom, all designed to offer employees various spots to work. The L-shaped space benefits from windows on the eastern and southern sides, which allow natural light to flood the interior.
In addition to regular places to work, the office includes cozy nooks for solo working or a break.
Wooden panels composed of diagonally positioned slats provide some privacy while letting natural light flow through and visual sight lines to remain open.
Compressed paper acoustical tiles create playful walls of color and pattern while also dialing back the typical workplace noise.
Pleated felt lighting, designed by 13&9 Design for BuzziSpace, hangs above to reduce noise by helping to keep sound waves from bouncing around.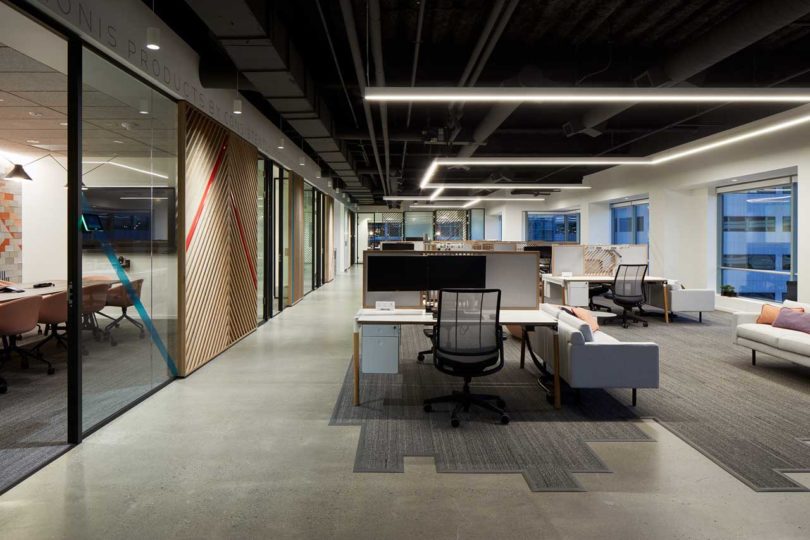 Photos by Sally Painter.