This Victorian cottage is an attached, single story row house in Melbourne, Australia, that keeps its original exterior charm while being refurbished on the interior. Designed by SWG STUDIO, the non-original addition of the Jazz Up Residence was renovated while increasing its square footage resulting in a modern, more functional house.
The original hallway still accesses two bedrooms and leads to the newly designed back area of the house.
The kitchen was opened up and is now part of a larger space that includes a dining area and a sitting area. They were also tasked with adding as much storage as possible. Soft grey built-ins were installed matching the kitchen cabinets helping to unify the open room.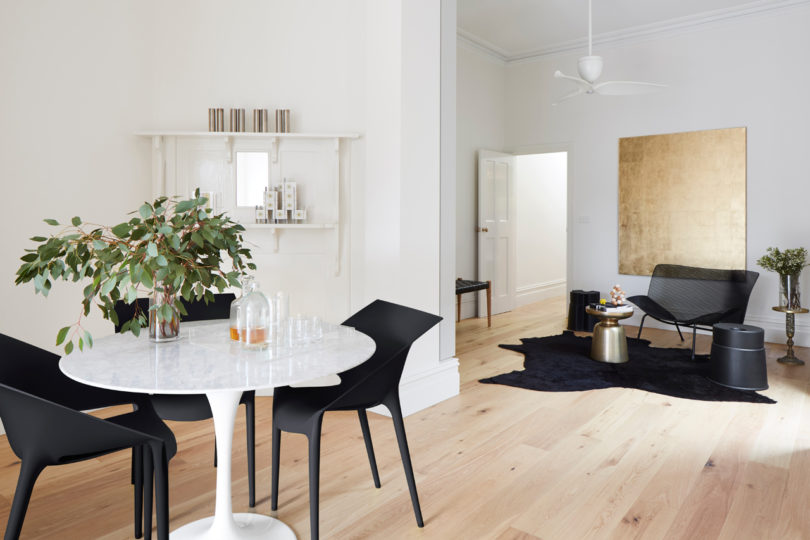 Slate tiles in the addition were removed and replaced with wood floors that match the rest of the house
Photos by Sarah Anderson.