At first glance, Weekend House looks just like every other old, traditional city home along the streets of Kyoto. Once inside, however, the visitor is suddenly transported to a surreal modern residence that feels foreign, yet intriguingly familiar, to the beloved historical city. Japanese architecture firm kooo architects renovated the machiya – a traditional Japanese home where the two side walls do not have windows because they are shared by the neighbors – with an aim to preserve the front facade and leave traces of the past within the interior.
Machiya interiors tend to be dark due to their long, narrow shape and lack of windows on either side. To bring a splash of natural light into the space, kooo architects added a large skylight.
A tiny courtyard brings a touch of tranquility and nature to the space. It can be viewed from both the bathroom and the living area.
Rotten and non-functioning building materials were removed, but selected beams, columns, and the backyard were preserved and repaired. The remaining architectural elements from the original home contrast with the modern interior design, making them stand out while maintaining their personality and beauty.
Minimal changes were made to the front façade in order to be respectful to the historical values and traditions of Kyoto, but traditional craftsmen were invited to touch-up and preserve certain elements.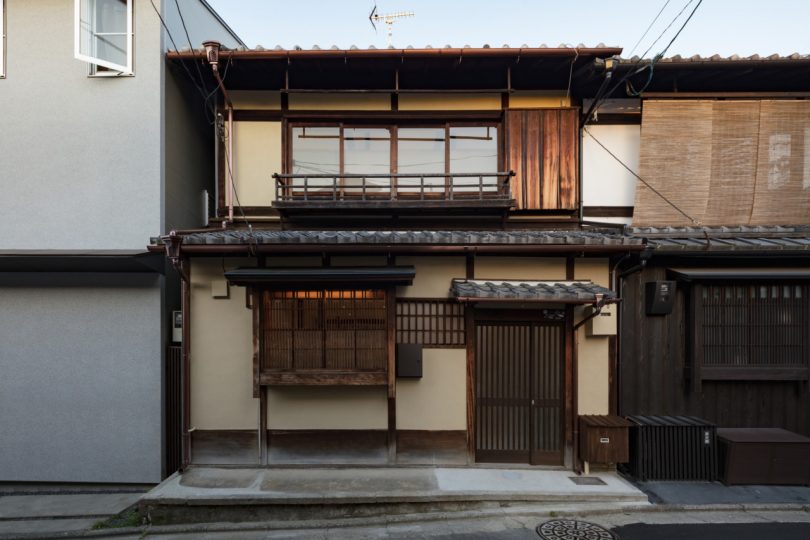 Photos by Keishin Horikoshi.