A São Paulo Residence Infuses Color With Natural Elements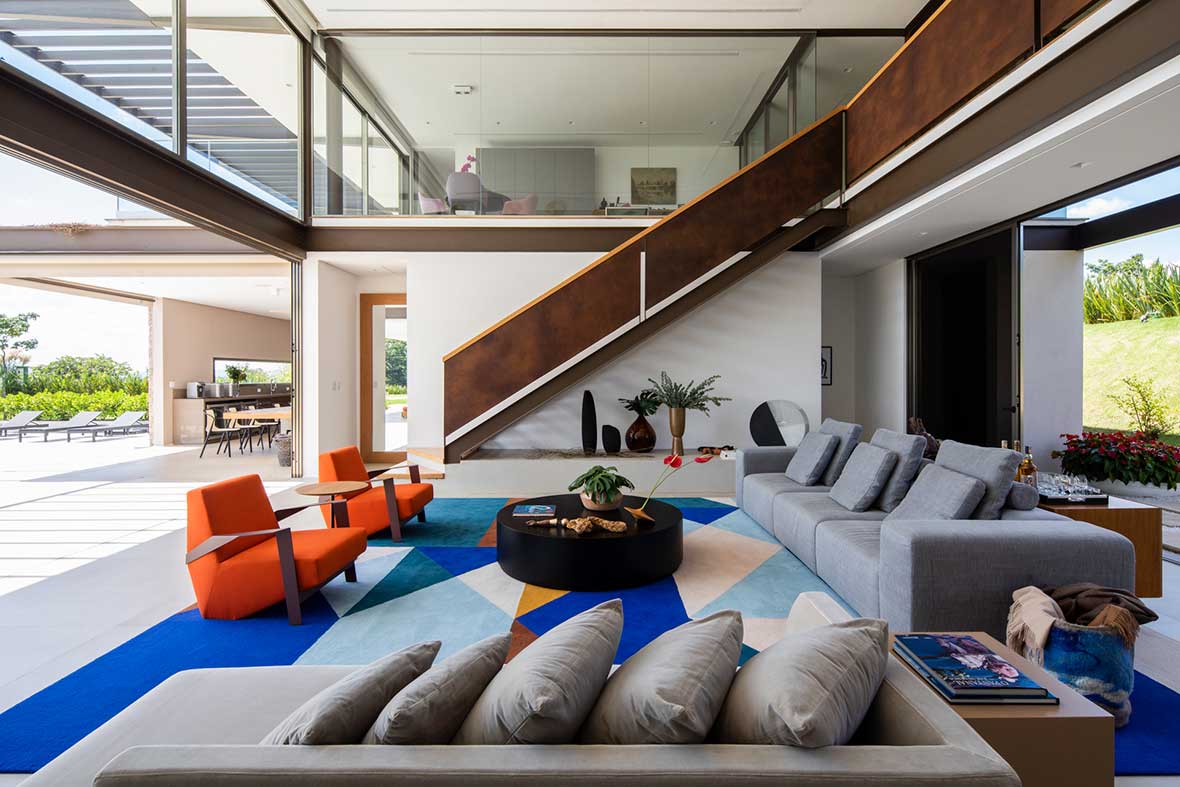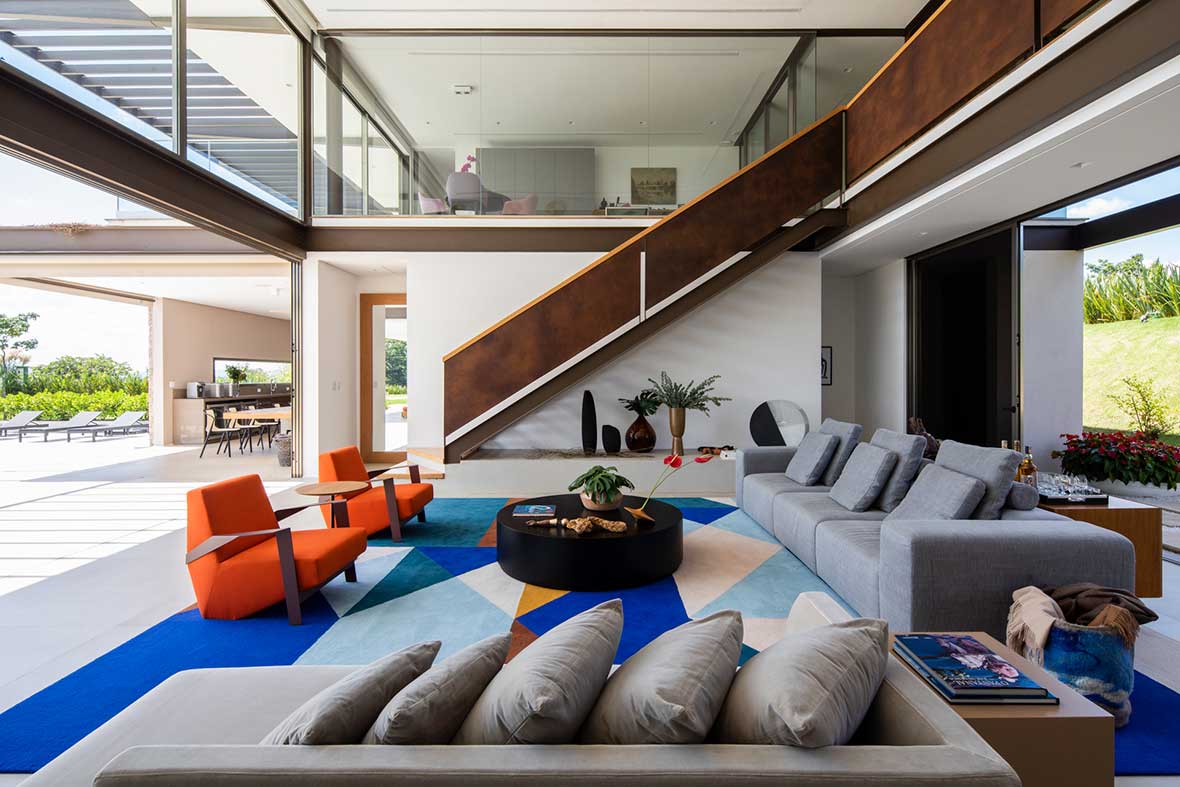 A São Paulo Residence Infuses Color With Natural Elements
1/28 Photos
2/28 Photos
3/28 Photos
4/28 Photos
5/28 Photos
6/28 Photos
7/28 Photos
8/28 Photos
9/28 Photos
10/28 Photos
11/28 Photos
12/28 Photos
13/28 Photos
14/28 Photos
15/28 Photos
16/28 Photos
17/28 Photos
18/28 Photos
19/28 Photos
20/28 Photos
21/28 Photos
22/28 Photos
23/28 Photos
24/28 Photos
25/28 Photos
26/28 Photos
27/28 Photos
28/28 Photos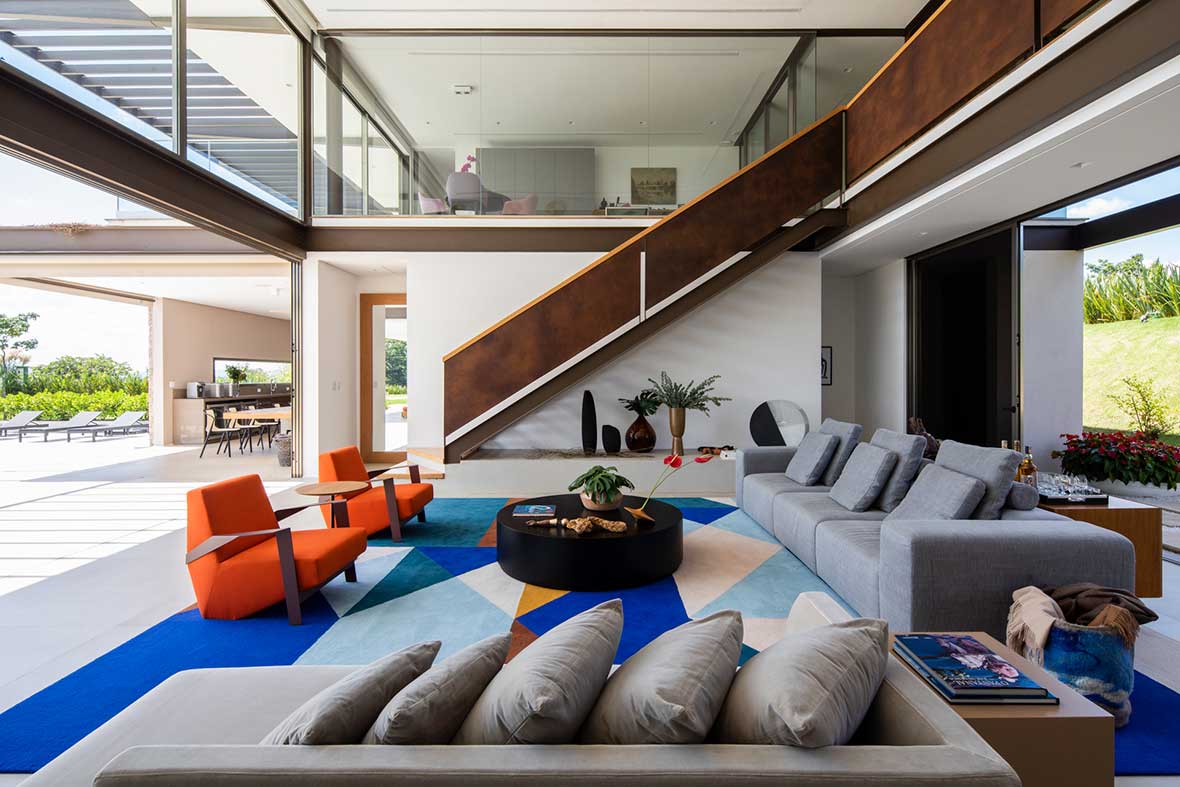 Studio Juliana Camargo recently completed the interior of the Fazenda da Grama House designed by Studio Fabricio Rodrigues + Thiago Natal. To design the interiors of the São Paulo home, Camargo looked to the owners with Brazilian and Chilean roots who desired a place to entertain family and friends, as well as relish the lush surroundings. Natural elements are used in the finishes and in the accents, offering a deeper connection to the outdoors.
The central part of the house is designated to the public living spaces with a double-height ceiling adding to the magic of the living room. The space is flanked by floor to ceiling sliding glass doors that disappear thereby expanding the room on both sides for the ultimate in indoor/outdoor living.
The white walls and wooden elements create a clean, modern backdrop while the colorful furnishings add more life to the room.
Brown is the prominent color throughout, but with orange and blue added in, the spaces pop for a more joyful atmosphere.
Photos by Maira Acayaba.