A Small Studio Apartment in Rio Designed With Multifunction in Mind
A Small Studio Apartment in Rio Designed With Multifunction in Mind
1/17 Photos
2/17 Photos
3/17 Photos
4/17 Photos
5/17 Photos
6/17 Photos
7/17 Photos
8/17 Photos
9/17 Photos
10/17 Photos
11/17 Photos
12/17 Photos
13/17 Photos
14/17 Photos
15/17 Photos
16/17 Photos
17/17 Photos
Cité Arquitetura designed a 344-square-foot (32m2) studio apartment in Rio de Janeiro for a client that required not only a place to live but to also work. To make it happen, the design team had to make every square inch work while incorporating furnishings that pulled multiple duties. The result is Studio Mescla, a comfortable spot for living, entertaining, and working at home.
One of the main furnishings was the bed, a piece designed in collaboration with LZ Studio, that's the focal point of the space. The bed was created to adapt to the owner's needs throughout the day with various backrests that can move around for different functions.
Besides the bed, the only pieces of furniture required were the dining table, a couple of chairs, and a lounge chair. The ceiling was hand-painted to mimic the look of graph paper for added texture and visual appeal, while the long wall was clad in green lacquered panels for a pop of color.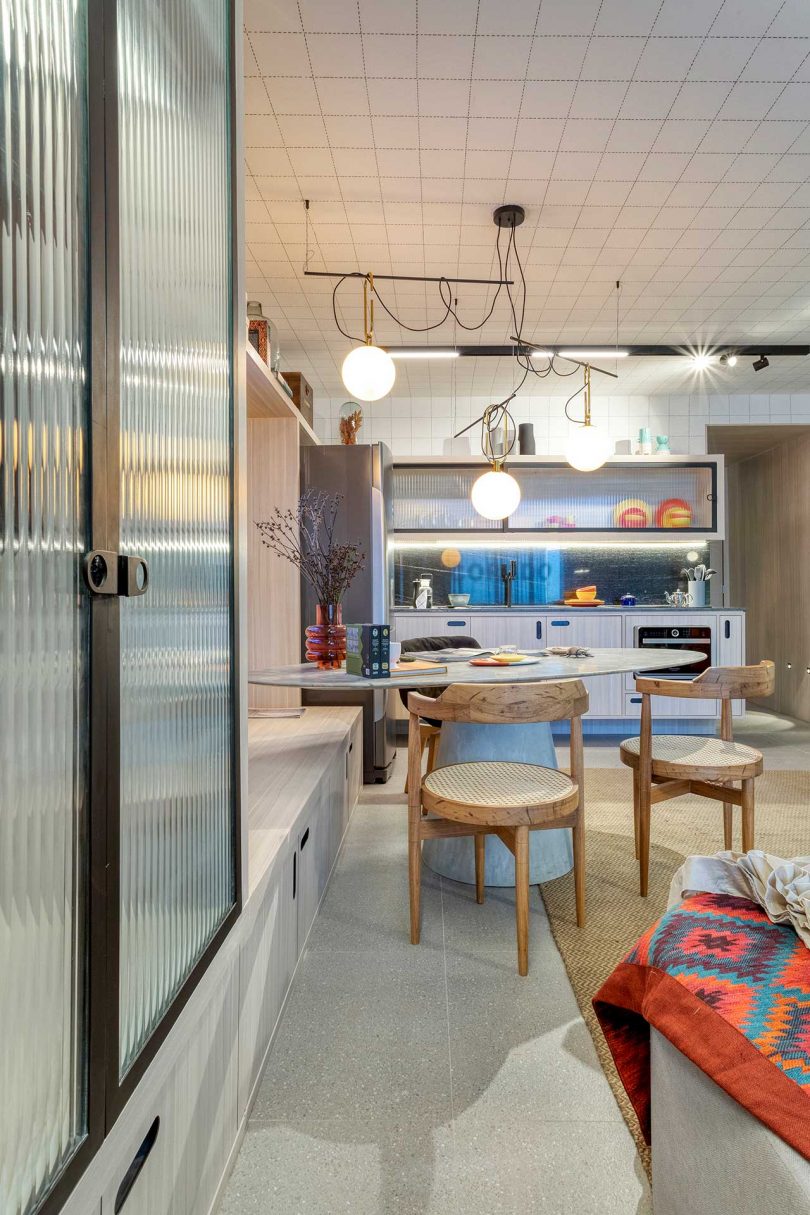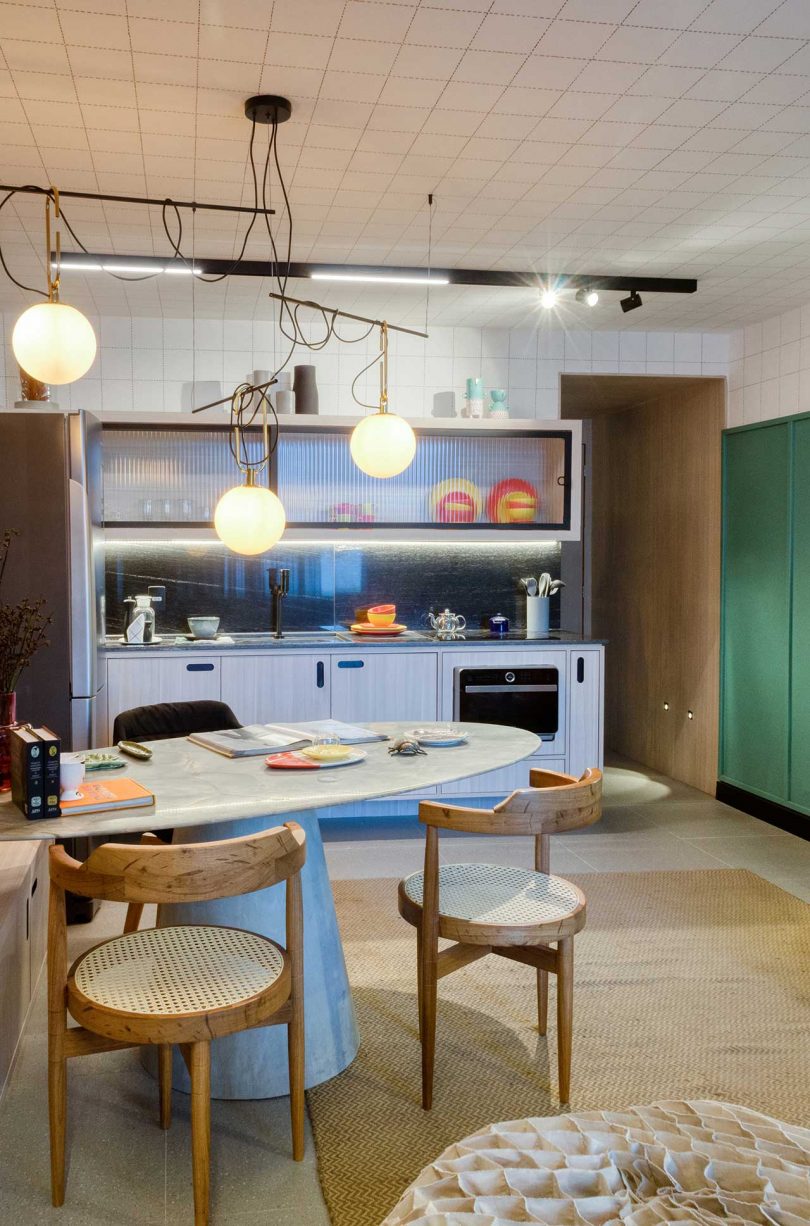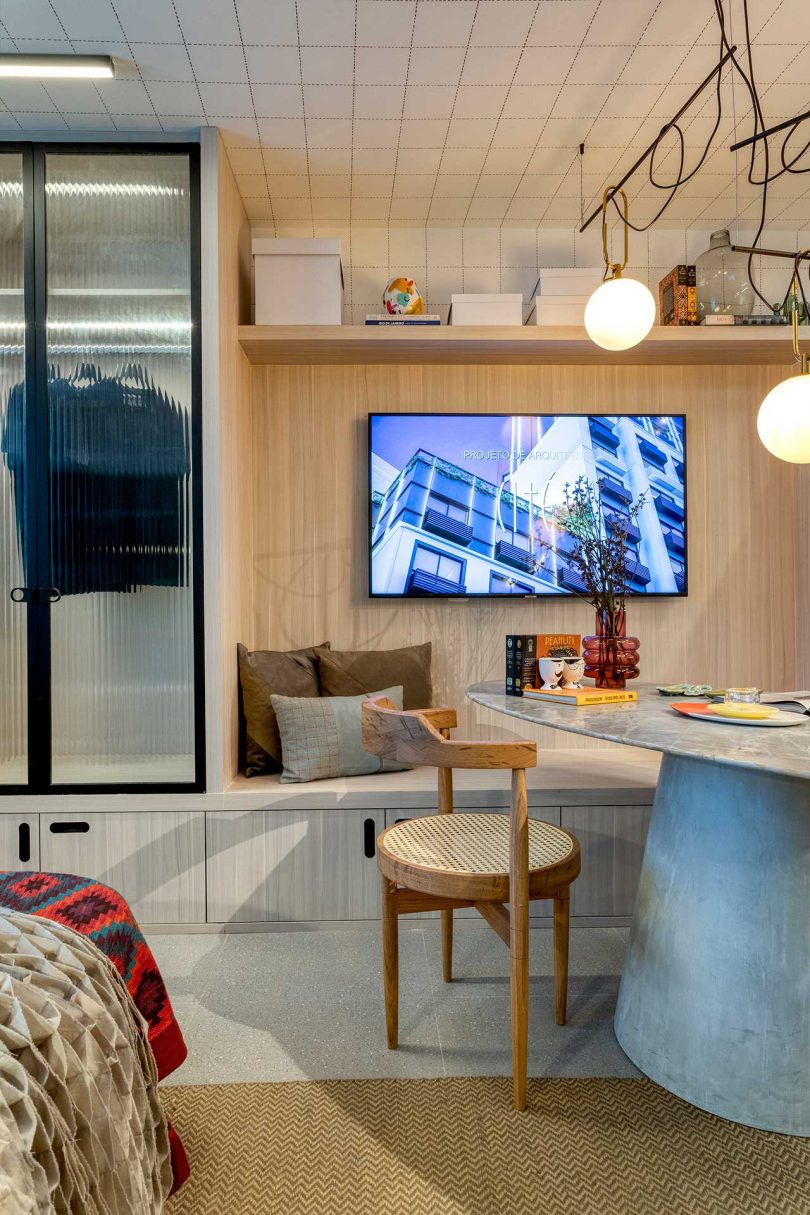 The dining table works as a desk during the day or as additional kitchen counter space when needed. The wall-mounted TV can be watched from the bed or used for work purposes while seated at the table. The built-in storage cabinets feature a lower section that offers extra seating when additional people are over.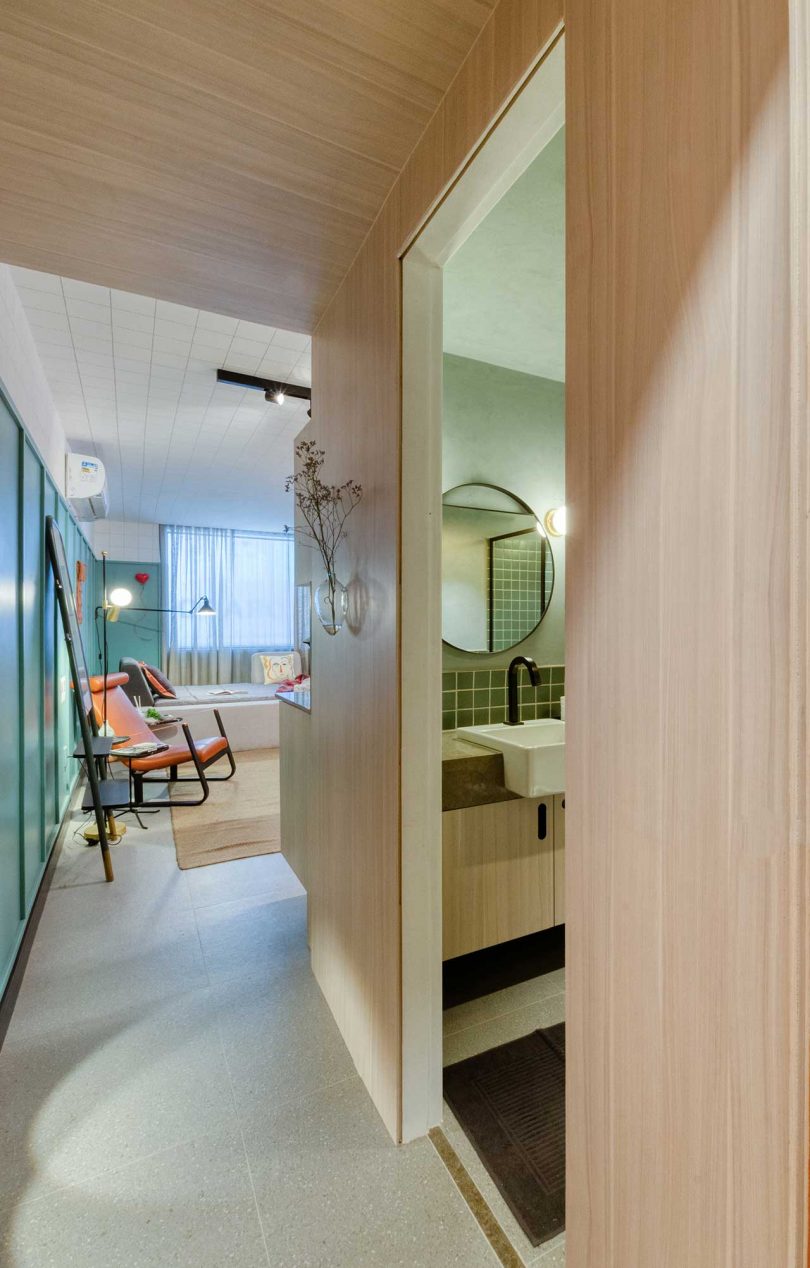 Photos by A+R Fotografia.