A Stockholm Gaming Company Gets New Offices That Are "Seriously Playful"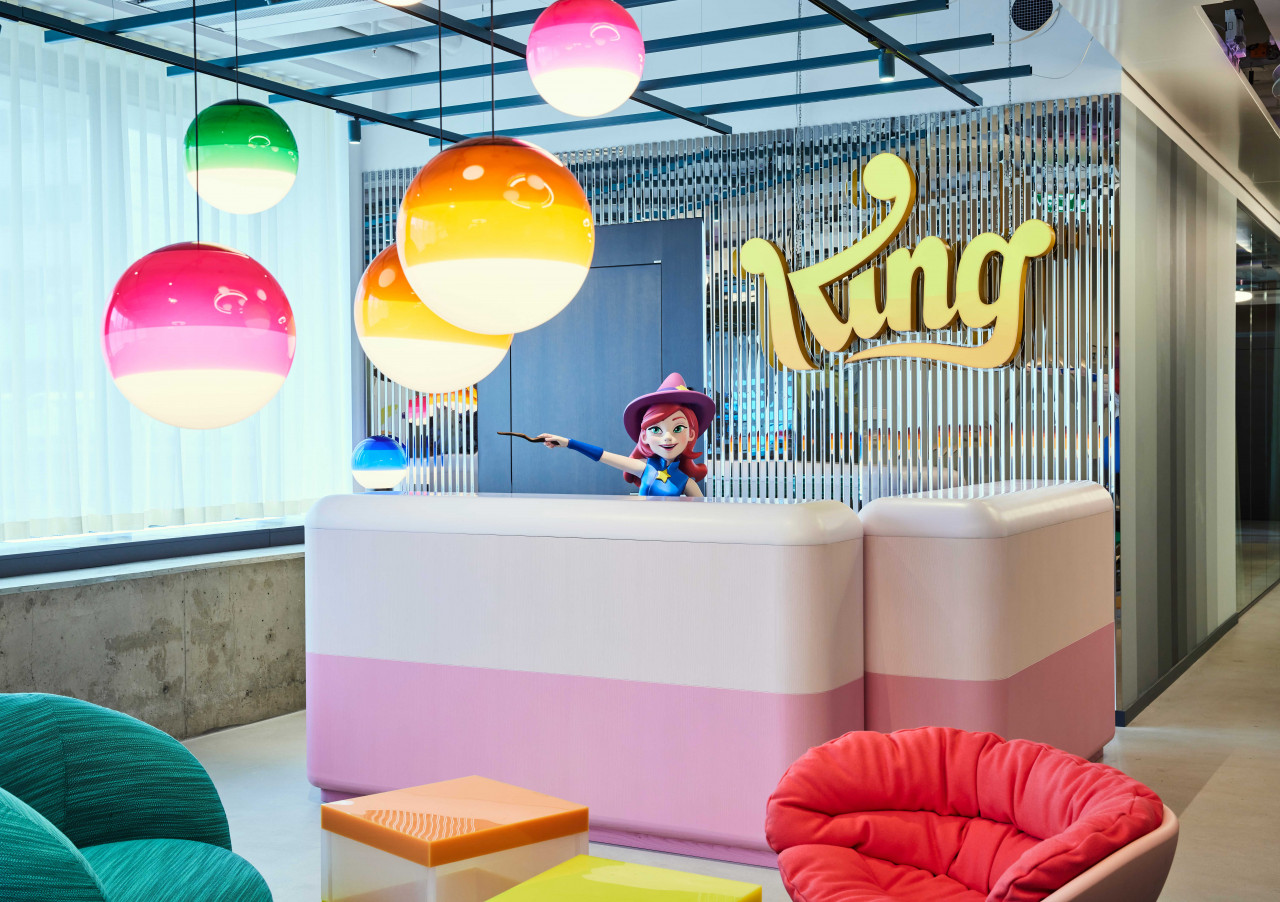 A Stockholm Gaming Company Gets New Offices That Are "Seriously Playful"
1/12 Photos
2/12 Photos
3/12 Photos
4/12 Photos
5/12 Photos
6/12 Photos
7/12 Photos
8/12 Photos
9/12 Photos
10/12 Photos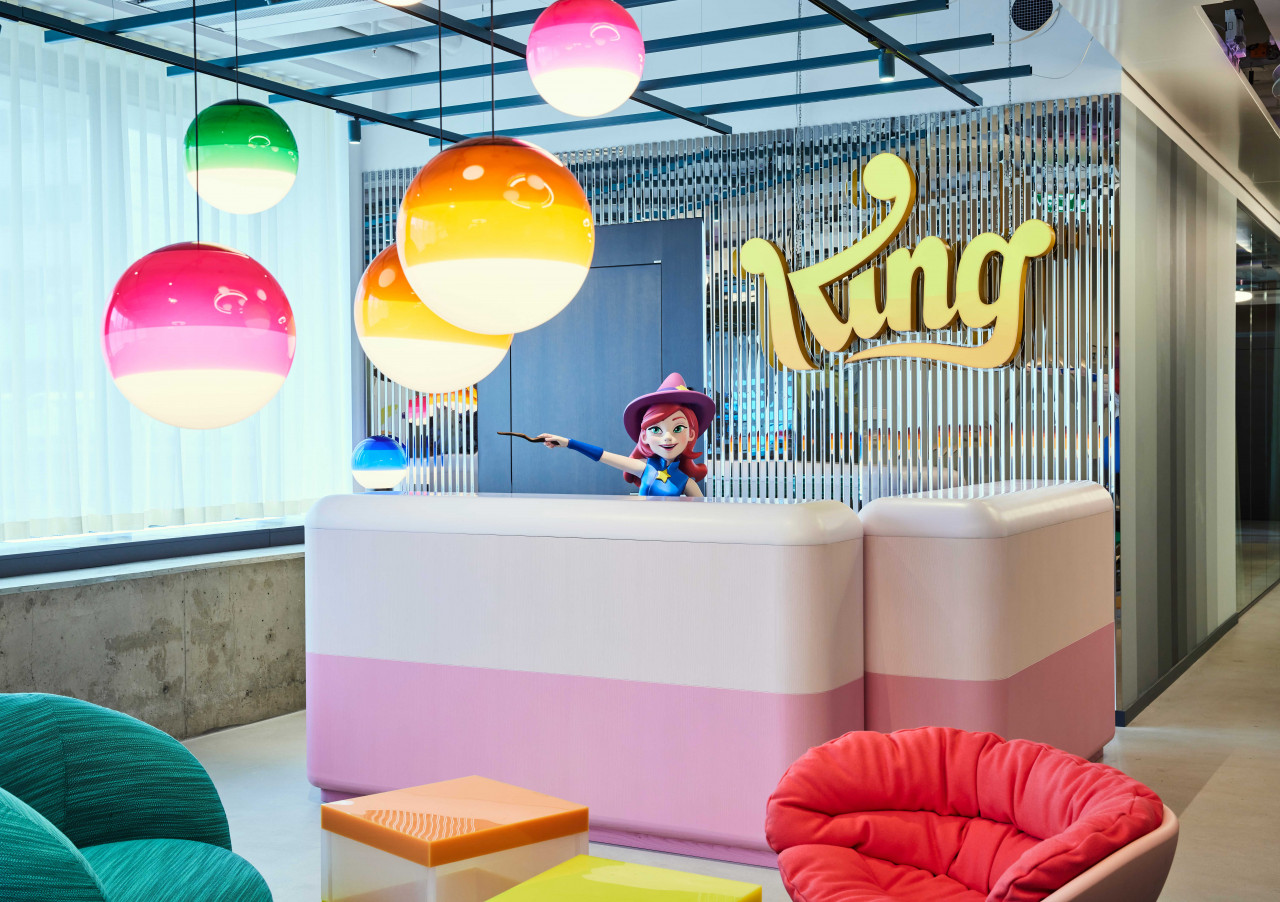 11/12 Photos
12/12 Photos
Studio Stockholm took on the task of giving Swedish gaming developer King a new headquarters that was centrally located and perfectly aligned with the company's ethos. The resulting design epitomizes King's motto – "Seriously Playful" – with a candy colored palette and playful furnishings that no doubt put smiles on their employees' faces.
Even with the lights off, the office is full of vibrancy and a laid back atmosphere that's bound to spark inspiration.
Starting at the reception area with its two-toned pink front desk, there are a series of Dipping Lights by Marset that hang at different lengths in various colors above a pink Faye Toogood Roly Poly Chair for Driade.
Shades of purple, green, blue, pink, and yellow elevate every corner of the office space, which is broken up into smaller groupings for various types of working and relaxing.
Marset's Dipping Lights hang in groups in different settings throughout the office, including over the pool table and seating areas.
Photos by Per Kristiansen.
This post contains affiliate links, so if you make a purchase from an affiliate link, we earn a commission. Thanks for supporting Design Milk!