A Swiss Lake Residence Inspired by Old, Minimalist Boathouses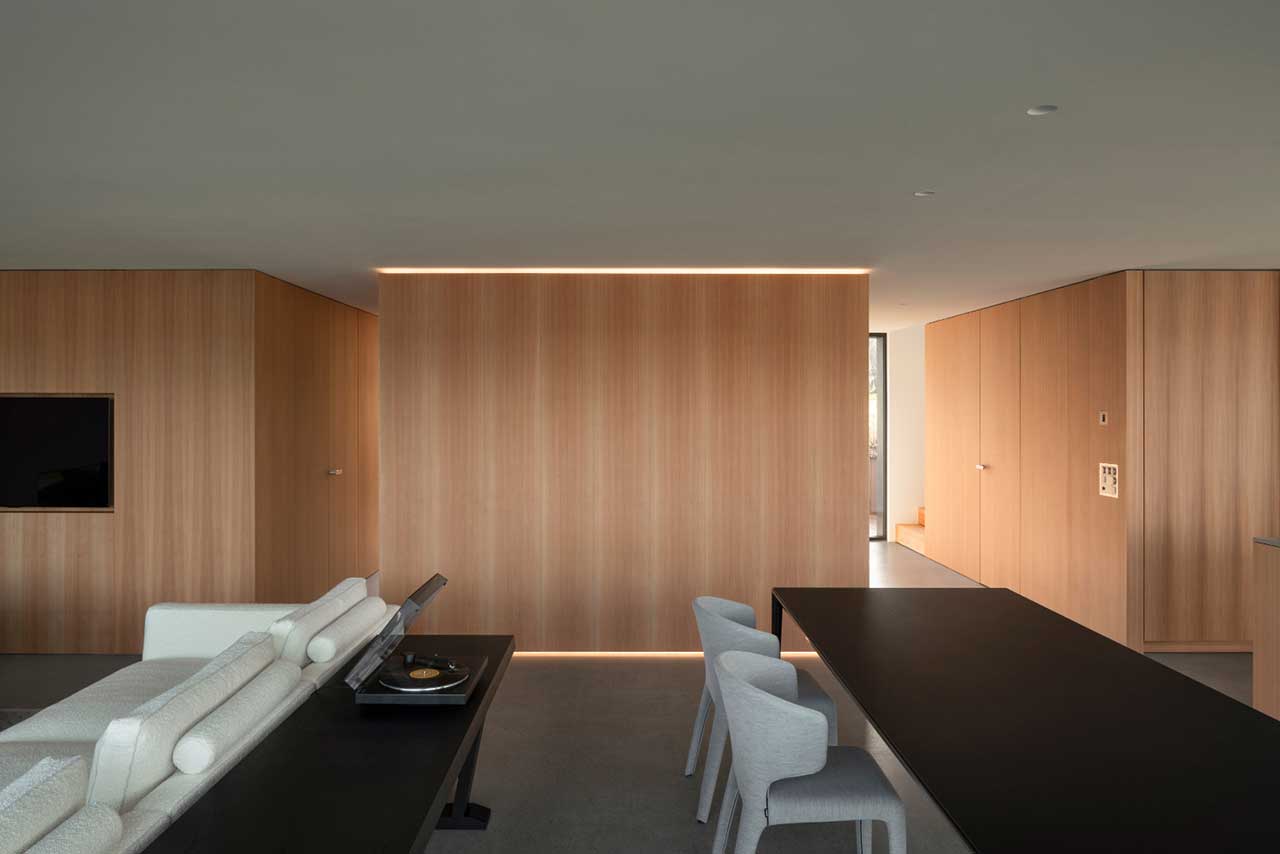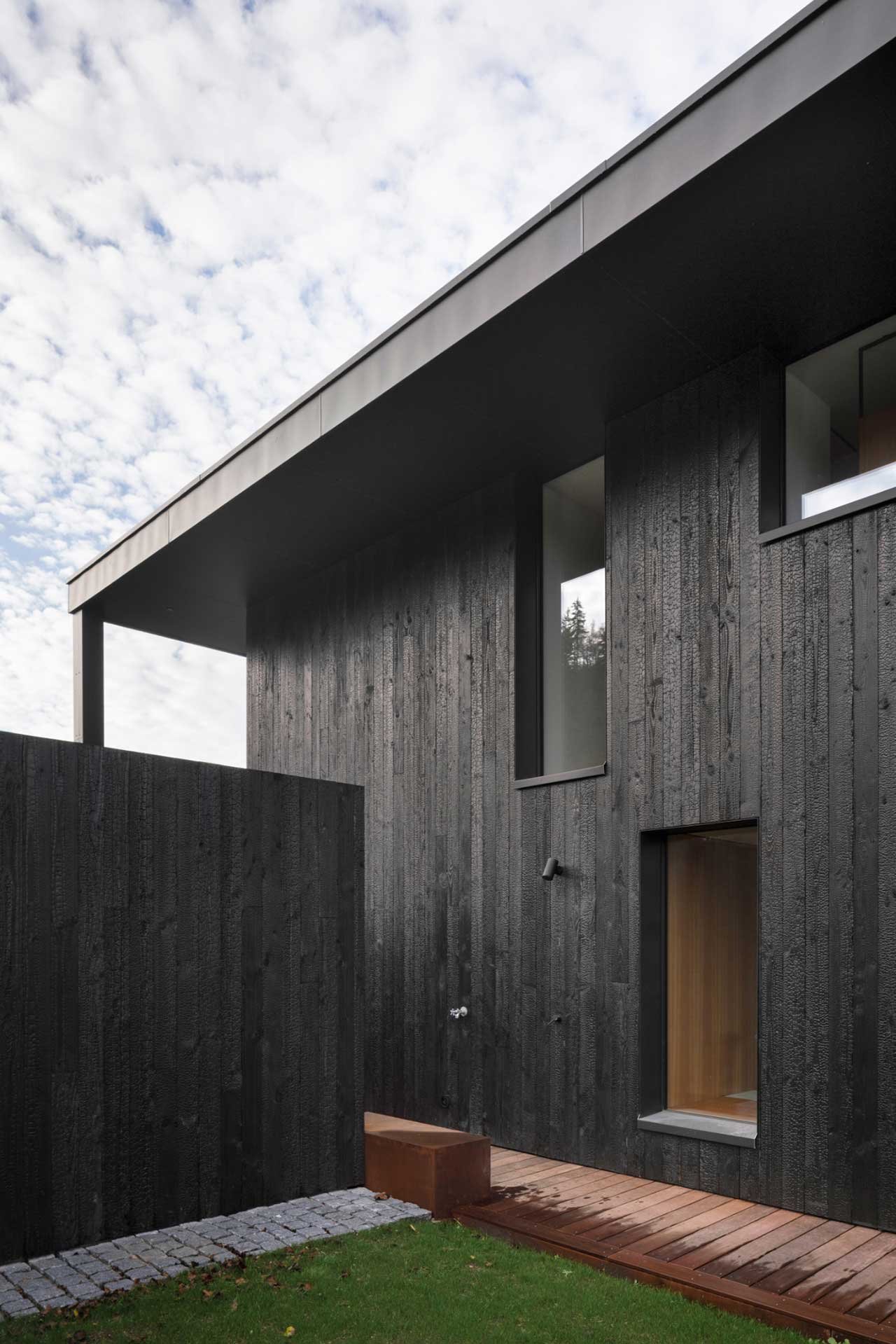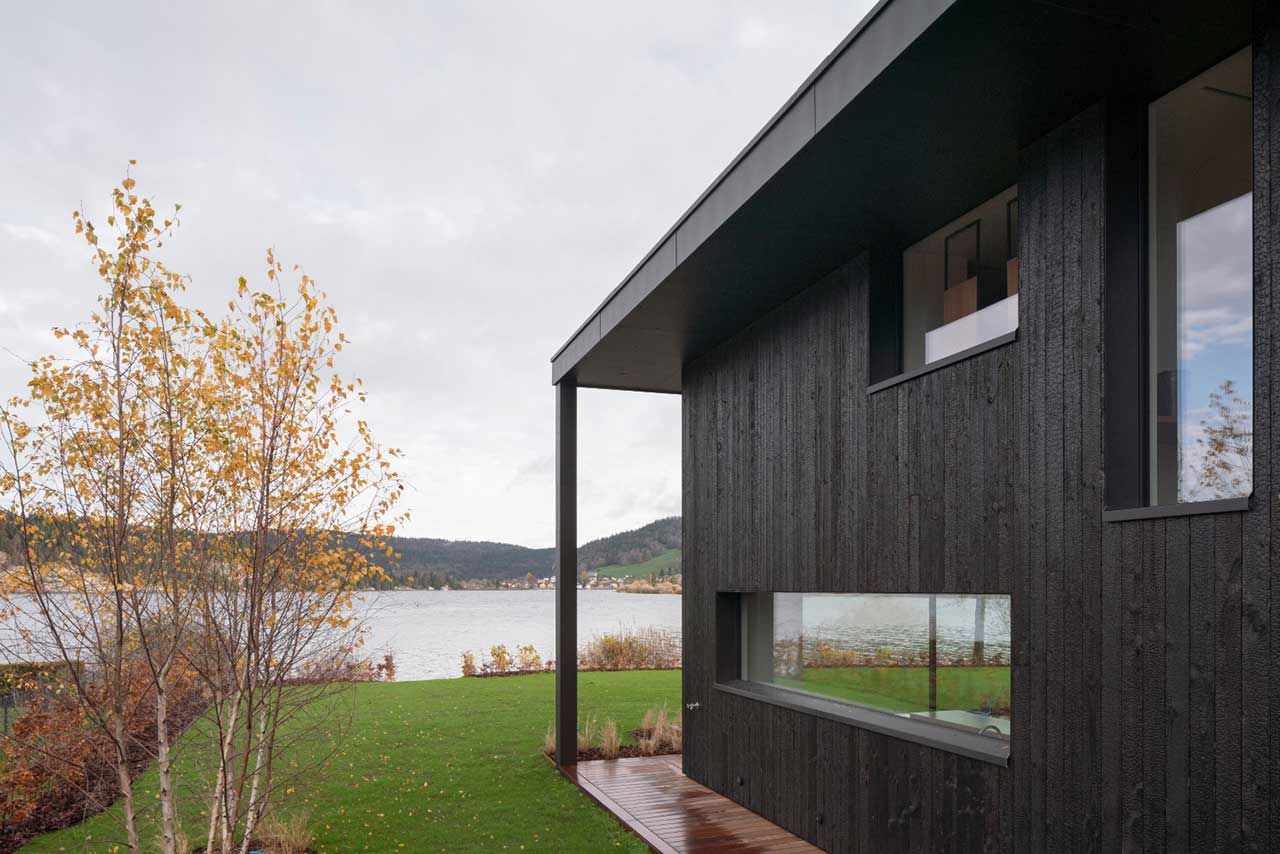 A Swiss Lake Residence Inspired by Old, Minimalist Boathouses
1/17 Photos
2/17 Photos
3/17 Photos
4/17 Photos
5/17 Photos
6/17 Photos
7/17 Photos
8/17 Photos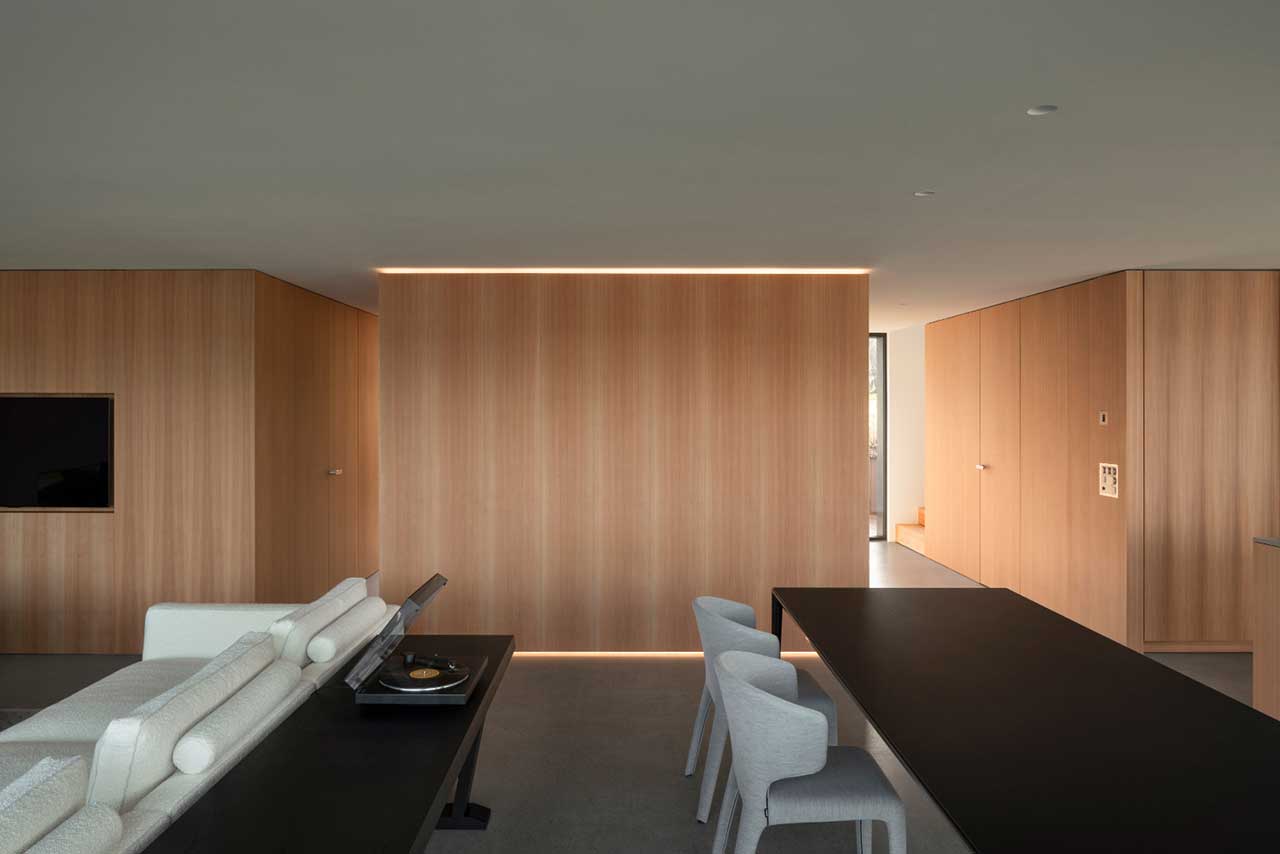 9/17 Photos
10/17 Photos
11/17 Photos
12/17 Photos
13/17 Photos
14/17 Photos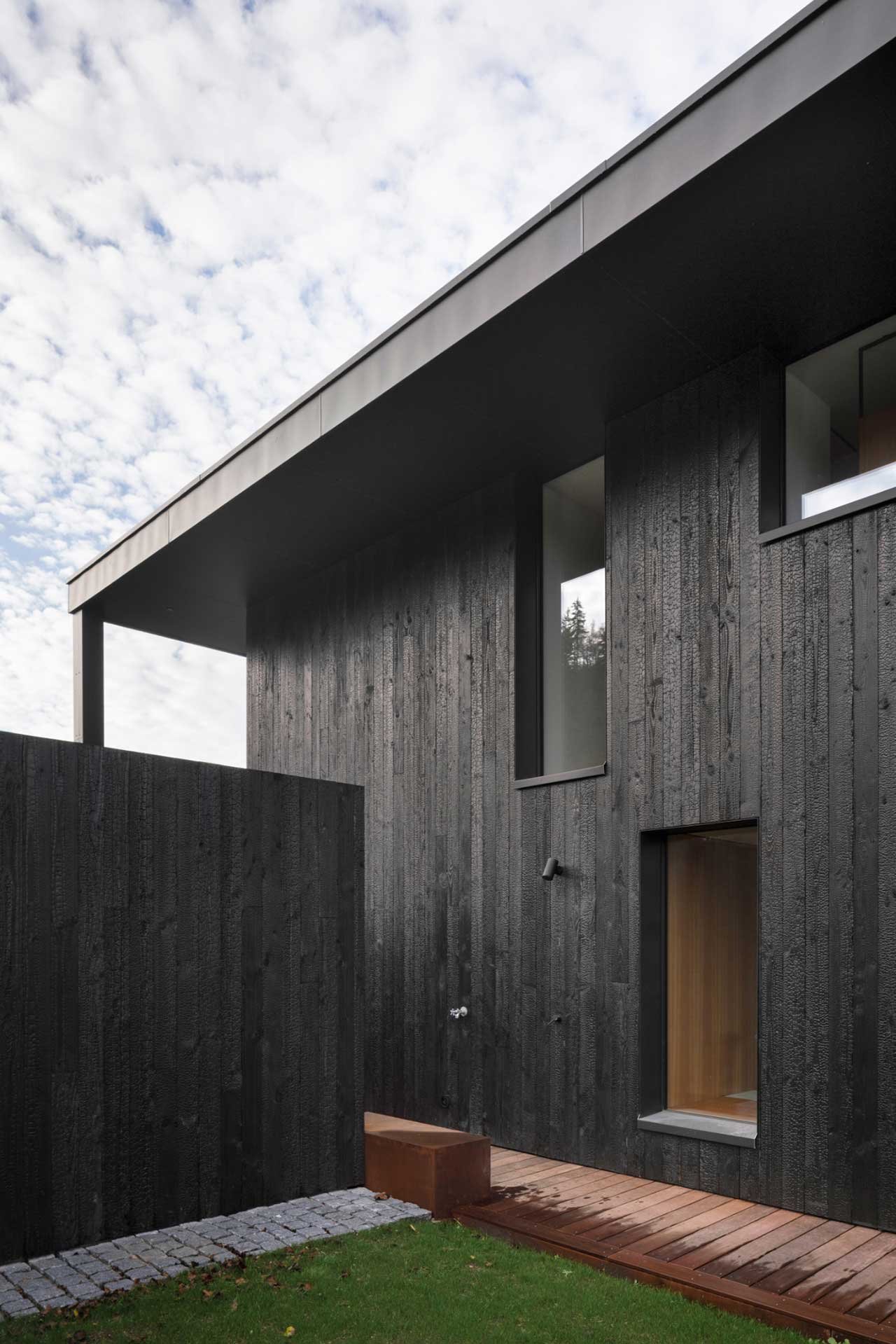 15/17 Photos
16/17 Photos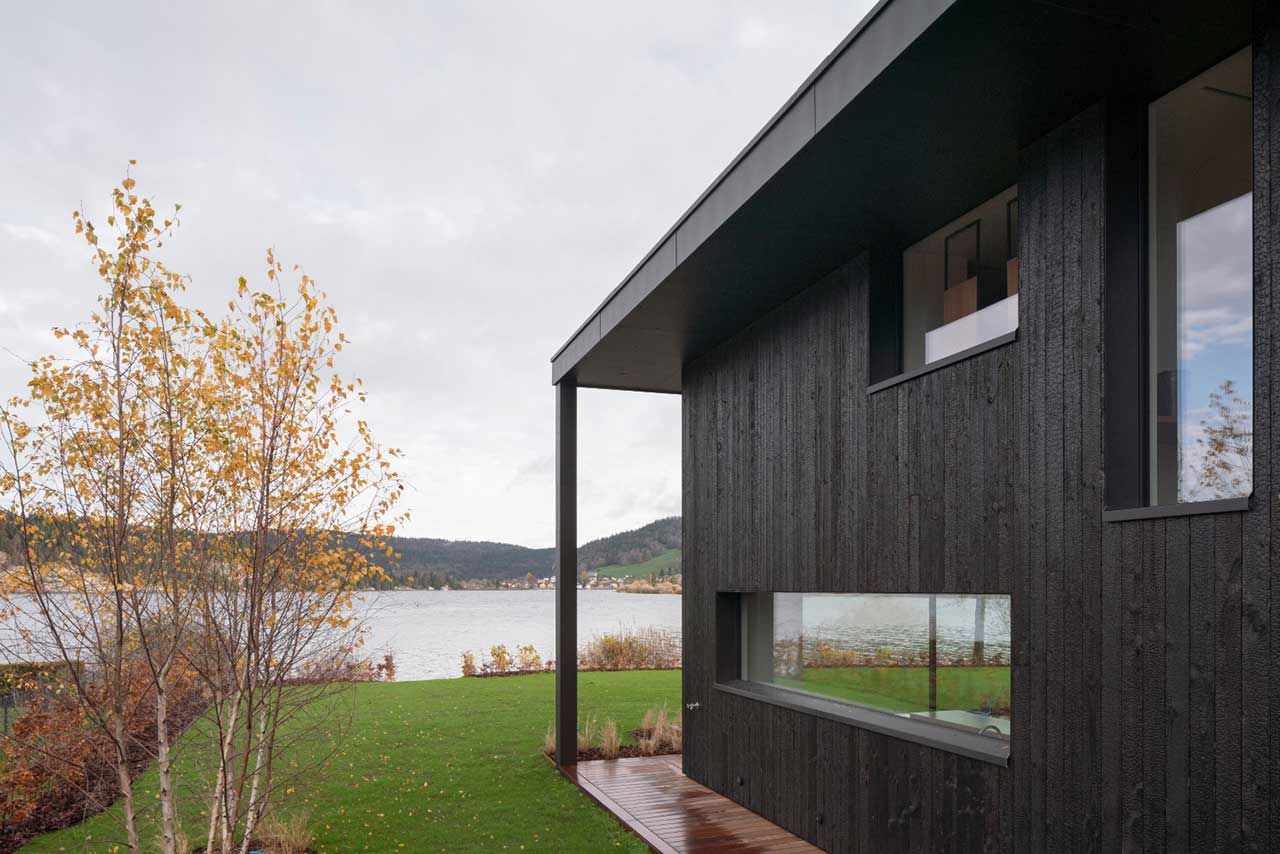 17/17 Photos
On the shores of Lac de Joux in Vaud, Switzerland, Ralph Germann architectes designed House EMGD, a modern lake house built for two. The clients requested that all main rooms look out to the water without obstructed sight lines, a challenge when it came to engineering. Longing to keep things simple, the architect looked to old boathouses for inspiration, where the lake is the focus and not the interiors.
To minimize the structure's visual impact on the surrounding landscape, they chose burned wood for the exterior. The blackened material also requires no maintenance or painting which keeps costs and ecological effects down.
Ralph Germann utilized eco-friendly elements throughout, including outfitting the roof with solar panels and geothermal heating.
A pathway lines the perimeter of House EMGD, all covered by the extended roof, allowing the homeowners to walk around it no matter the weather.
The lake-facing residence offers panoramic views of the water without any support columns standing in the way.
The interior design is kept minimalist, letting the lakeside location take center stage. Walls are a clean white or wood paneling for added texture and warmth. A curated collection of furnishings includes white and grey textiles, along with black details and wood accents.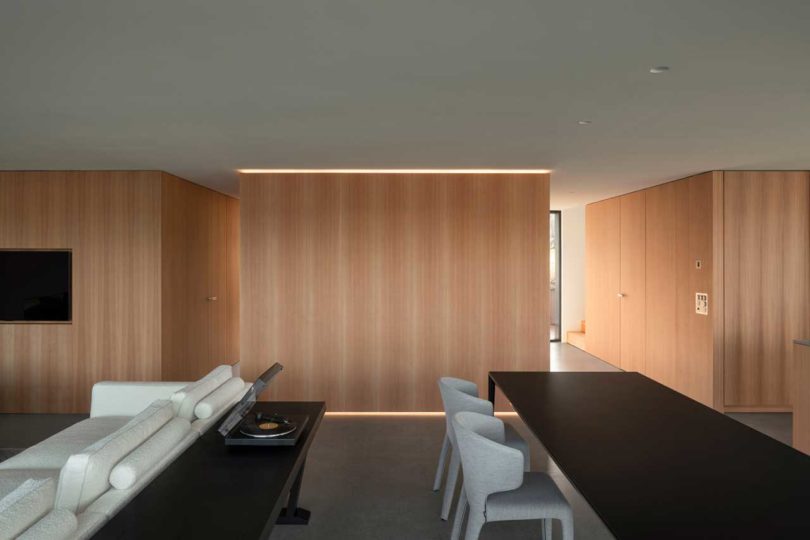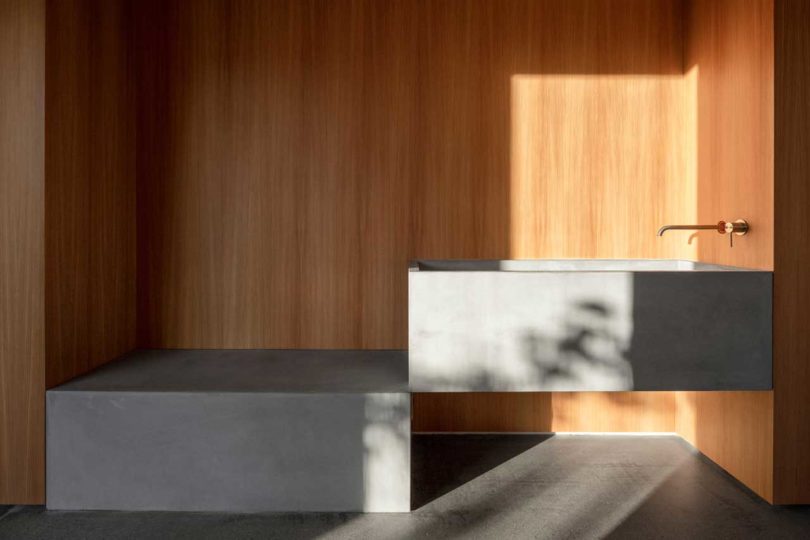 Photos by Nicolas Sedlatchek.