Designed by Alain Gilles for Bonaldo, the Mass collection of tables references the hooped underskirts, or crinoline, that were worn under women's dresses in the 1830s. The architectural structure also points to a more modern source of inspirations – the wireframe structure of a 3D CAD model that designers and architects see when they're building a design in 3D on a computer. The result is a bold table with a gentle presence.
The Mass tables visually appear light in weight with its open wire base, while at the same supporting a solid wooden tabletop making you wonder how it couldn't possibly topple over.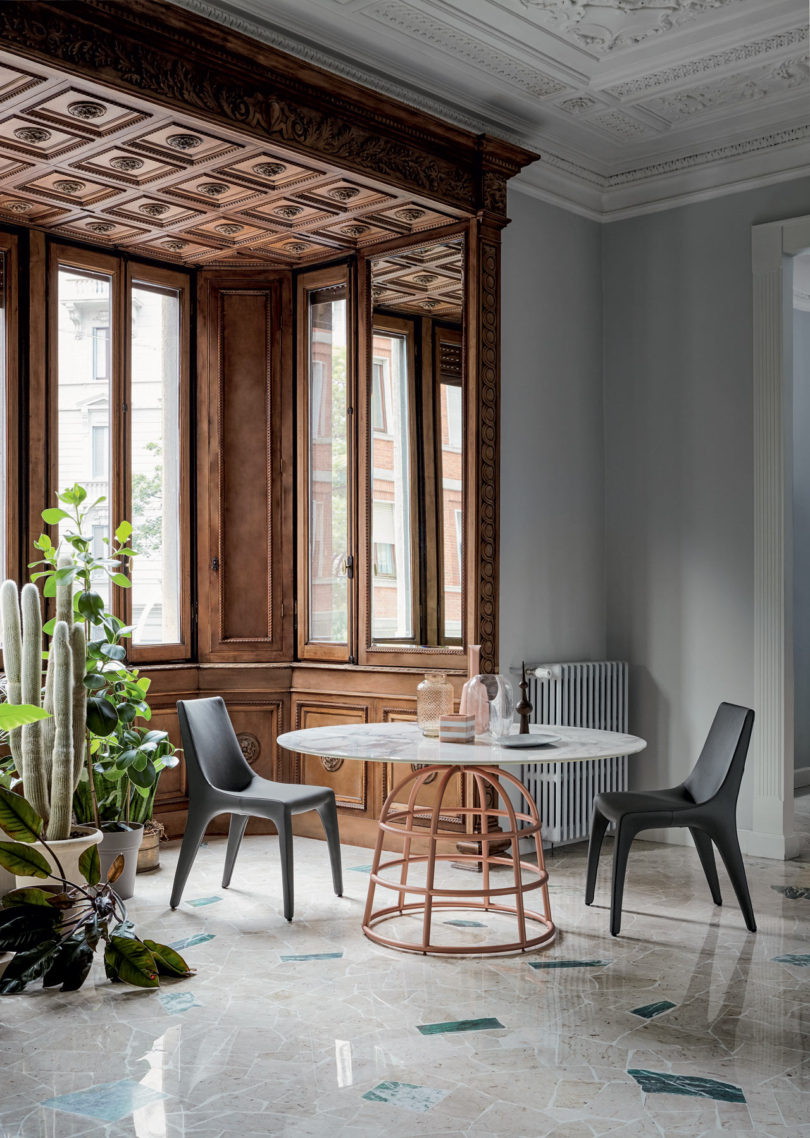 Each metal base is precision cut using CNC machines that also help bend them into position. A welder then assembles and finishes each table to completion.