A woman in her 30s with a young daughter hired her good friend, Maya Sheinberger, to craft a contemporary design for her penthouse apartment in Tel Aviv. The apartment spans 143-square-meters over two floors with the living spaces located on the bottom floor and an office, bathroom, and roof terrace on the top. While the layout mostly stayed the same, the design was given a completely new look that revolves around black and white with splashes of vibrant colors.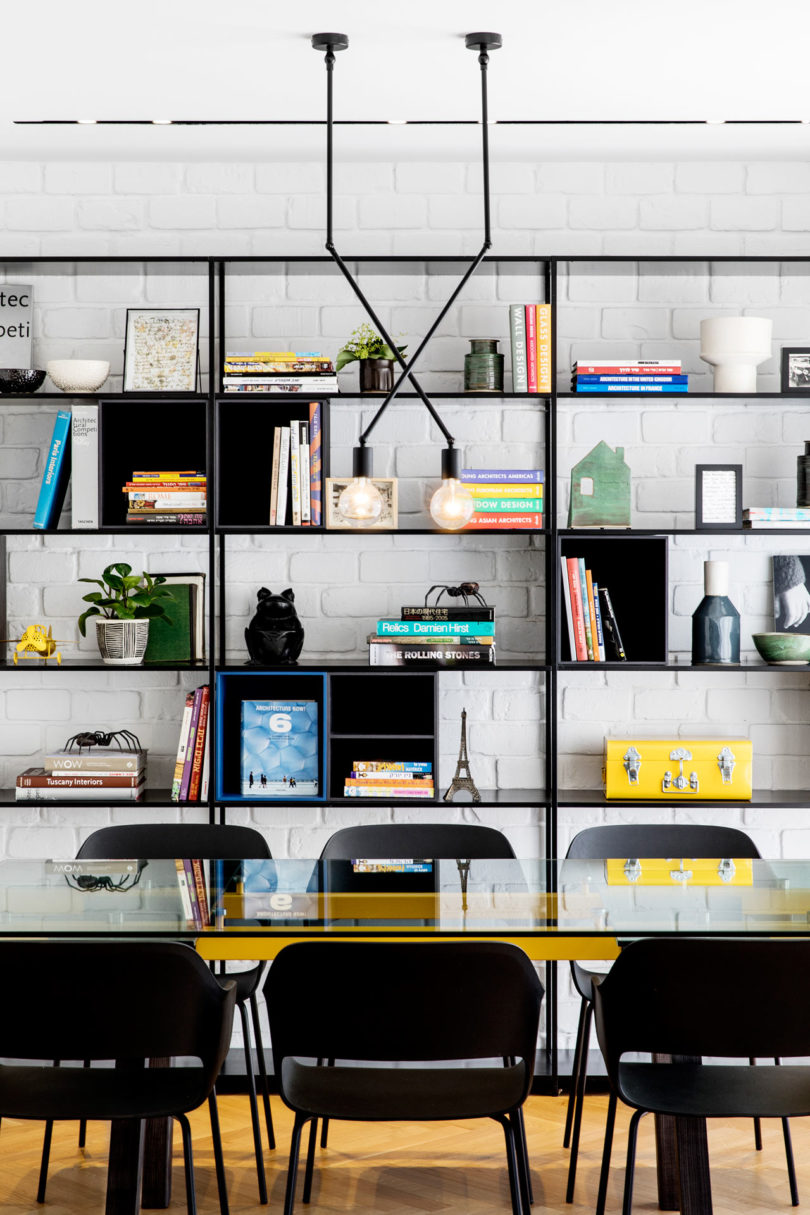 The dining room features a minimalist black shelf against a white brick wall with a black and yellow table supporting a glass top.
A black wall helps disguise the television in the living room with storage around the other side that also hides the air conditioner.
The black and white kitchen reside next to the bold blue staircase with a glass banister.
The all-white guest bathroom gets a hint of color with the red faucet handle on the wall.
Instead of a headboard in the master bedroom, the designer selected a denim blue like wallpaper as the backdrop.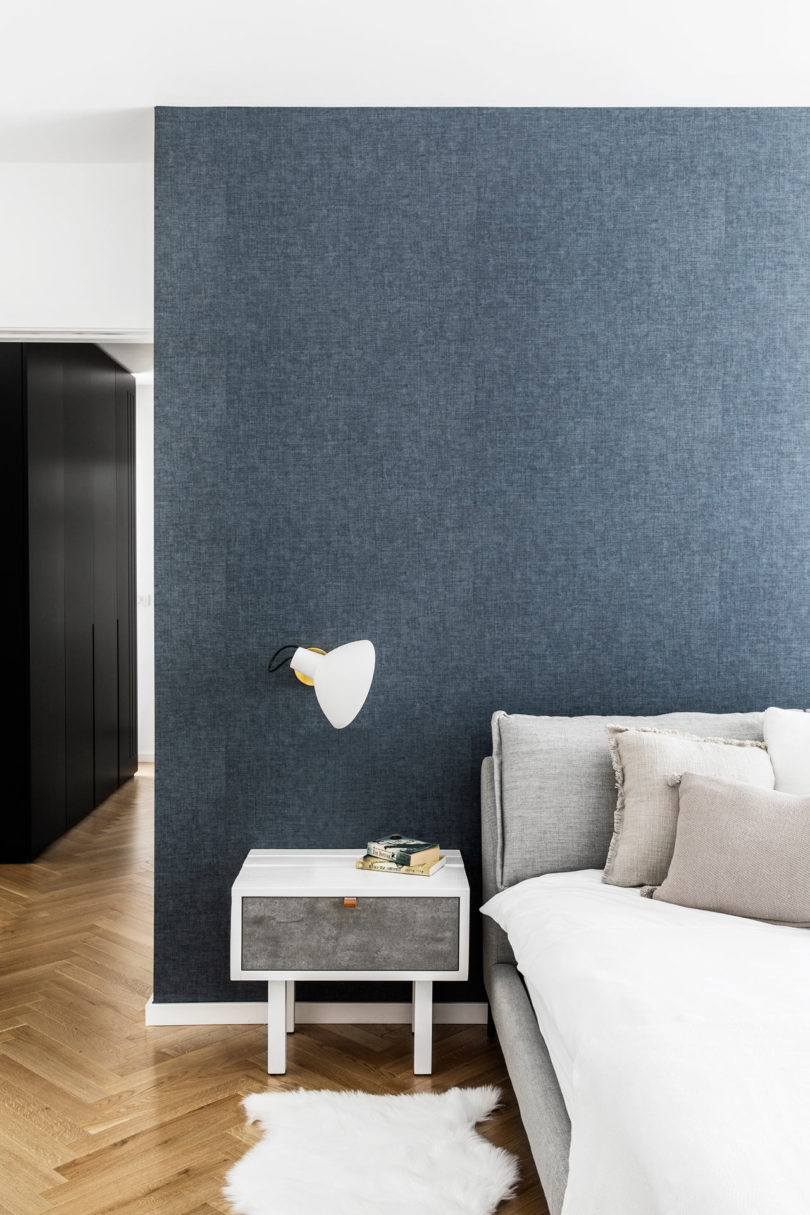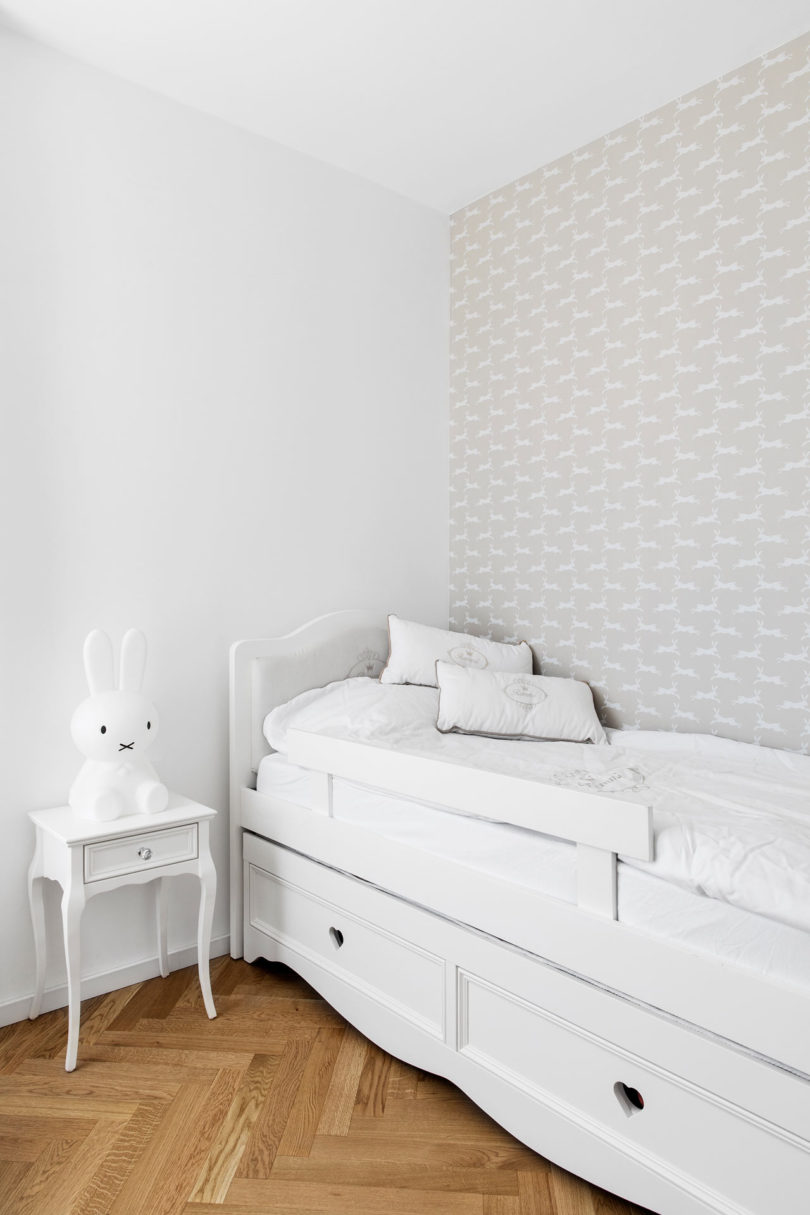 A trio of bathrooms were given a similar design with white tiled walls and black and white patterned floors. To finish them out, they received different colored cabinets, including black, blue, and green.
An additional 100-square-meters can be found on the roof where several seating arrangements were incorporated.
Photos by Itay Benit.