A Tiny A-Frame Cabin in England That's Self Built With Sustainable Materials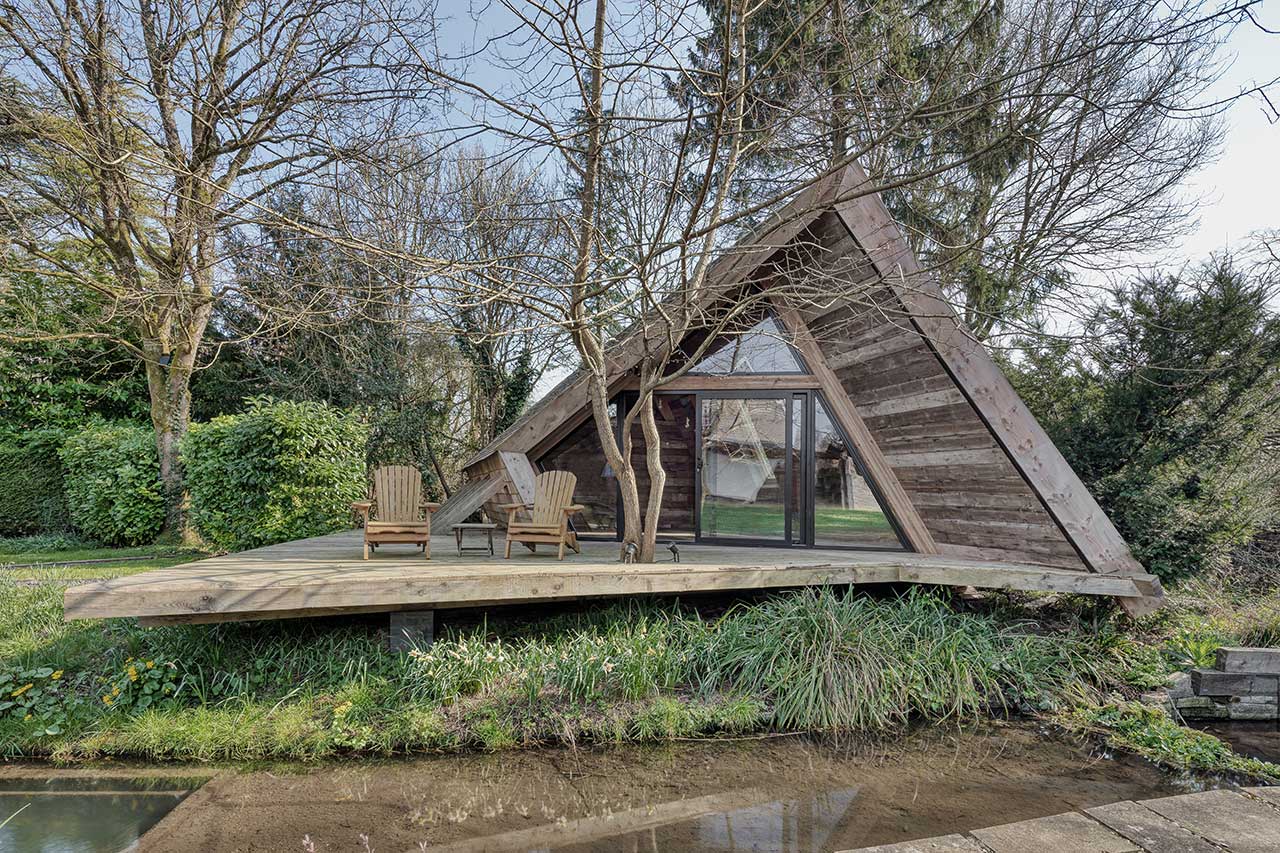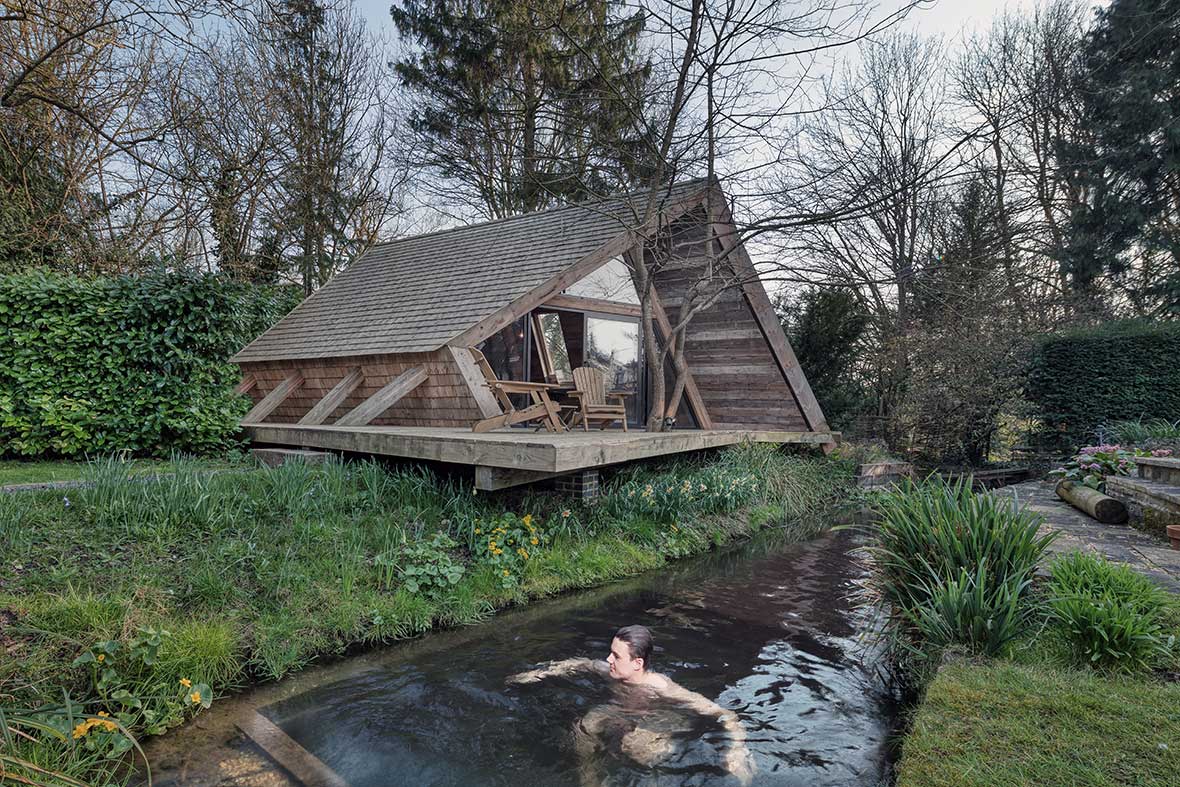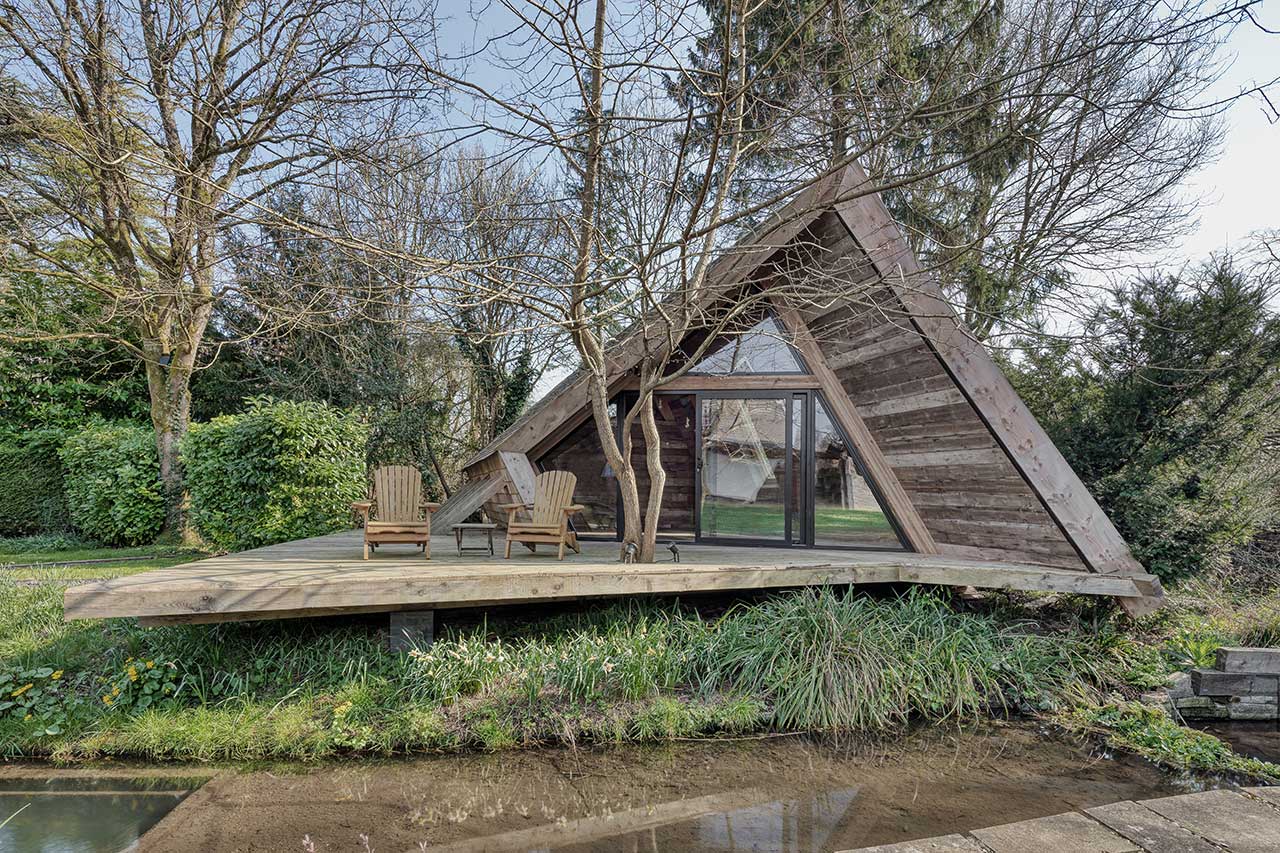 A Tiny A-Frame Cabin in England That's Self Built With Sustainable Materials
1/14 Photos
2/14 Photos
3/14 Photos
4/14 Photos
5/14 Photos
6/14 Photos
7/14 Photos
8/14 Photos
9/14 Photos
10/14 Photos
11/14 Photos
12/14 Photos
13/14 Photos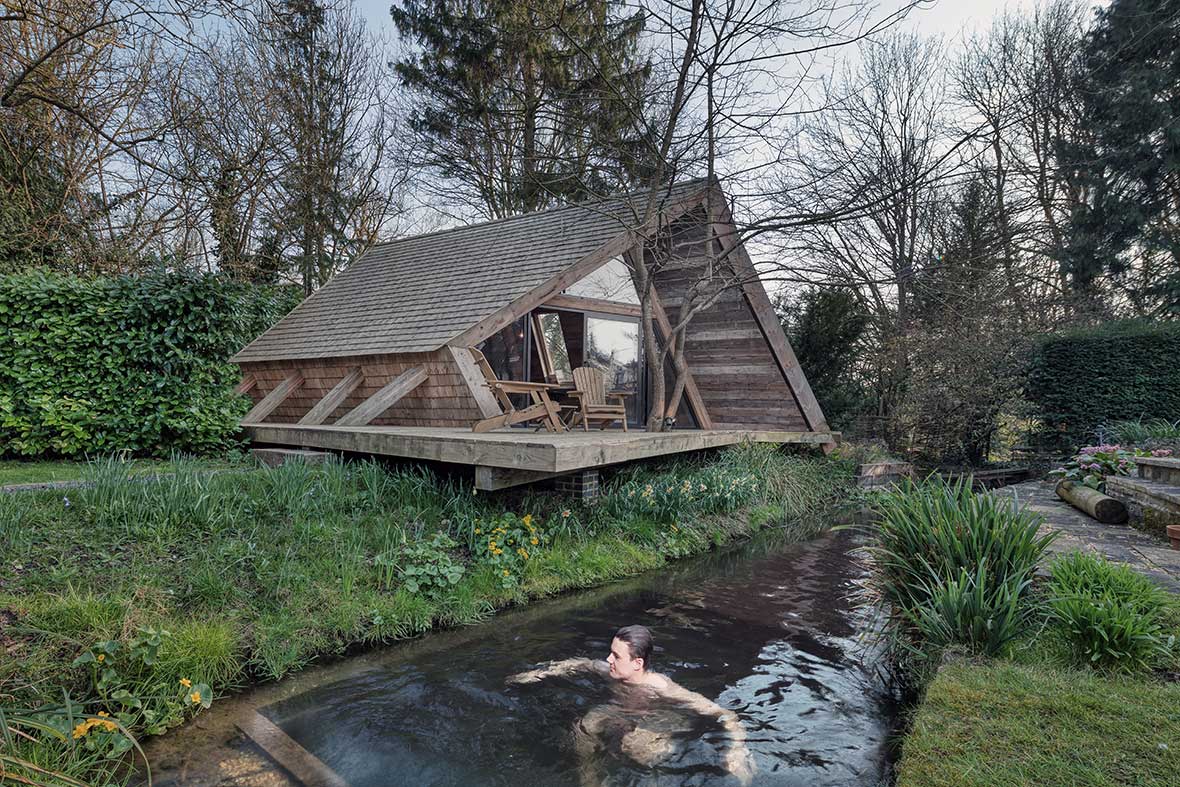 14/14 Photos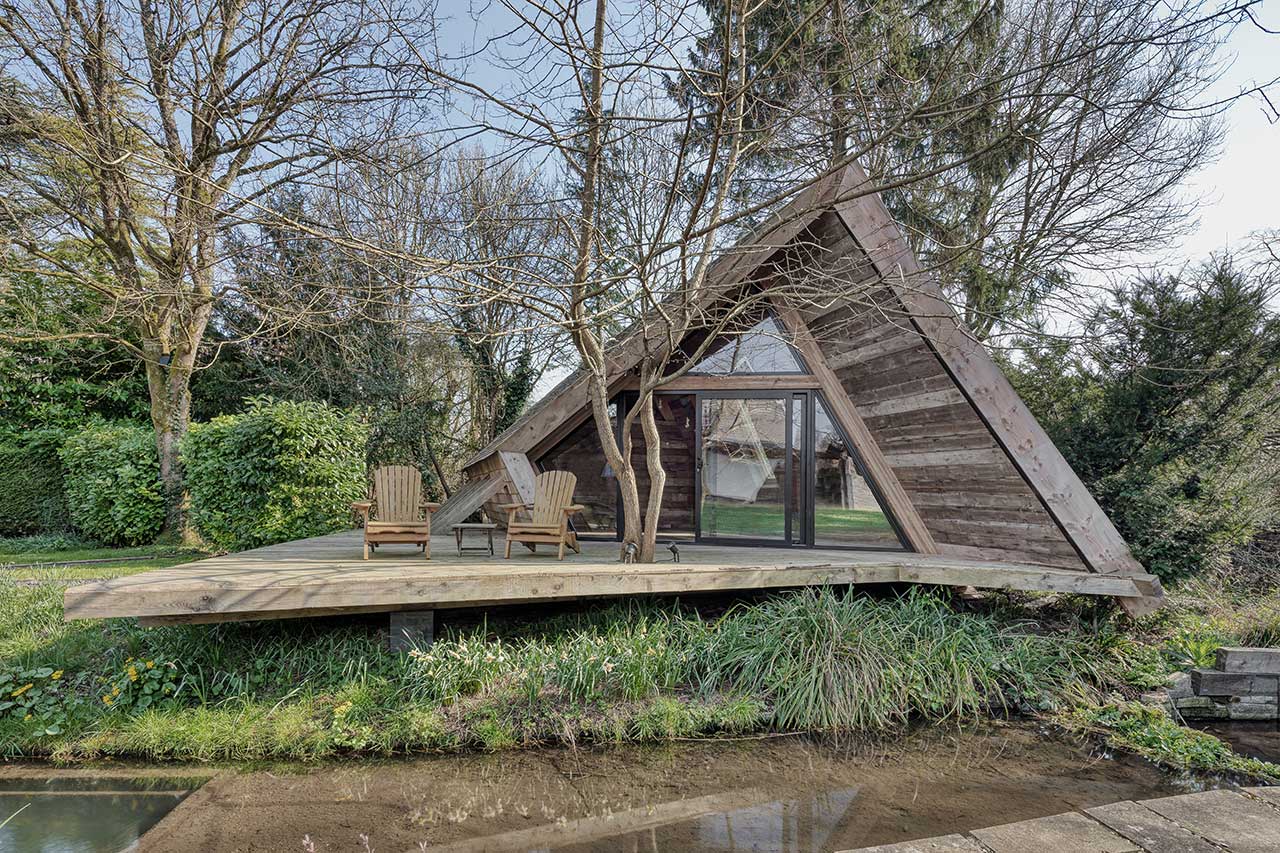 AR Design Studio recently completed The Climber's Cabin, a tiny, A-frame cabin in southern England. The 25-square-meter (approx. 269-square-foot) structure, which resides where a forest and stream meet, provides guest quarters and a space for the owner's children that's separate from the main house. The client requested the cabin design to be self built, thereby reducing the amount of tradespeople needed, while using sustainable, locally-sourced materials. The resulting cabin is a tranquil retreat amongst nature offering an escape from everyday life.
Four A-frame trusses were built offsite then installed on the property with the help of some friends. Upcycled scaffold boards clad the interior surfaces while local cedar shingles cover the outside. Thick insulation protects the cabin all year long reducing the need for additional heating.
A deck wraps around one side of the cabin extending the usable space to the outside during warmer times.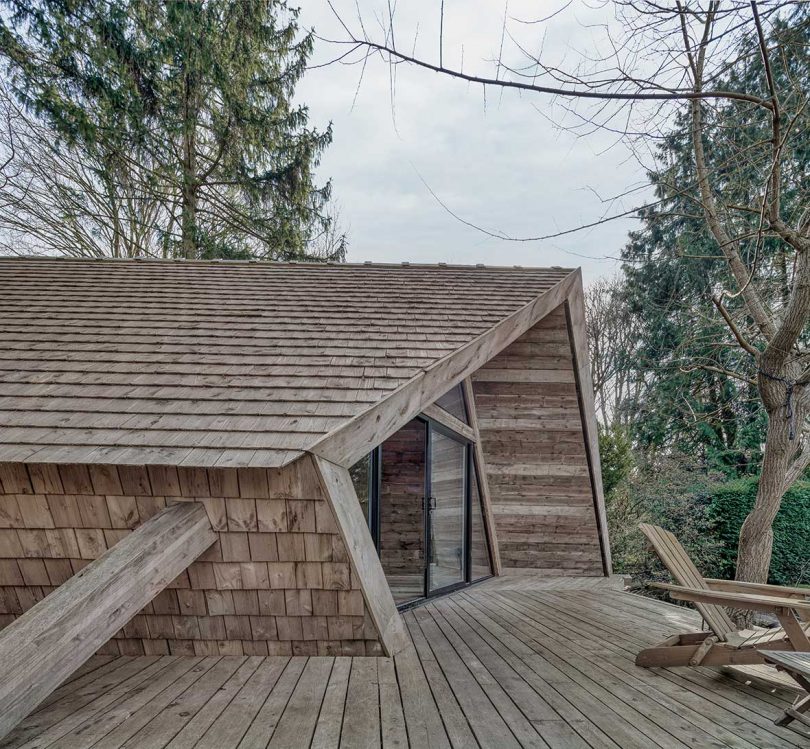 The front part of the triangular structure is open and adaptable depending on the homeowners' needs. A large window punctuates one side of the cabin, and with the front wall being made of glass, the interior is filled with natural light.
The cabin sleeps four with a mezzanine level that houses a double bed, along with two children's bunks.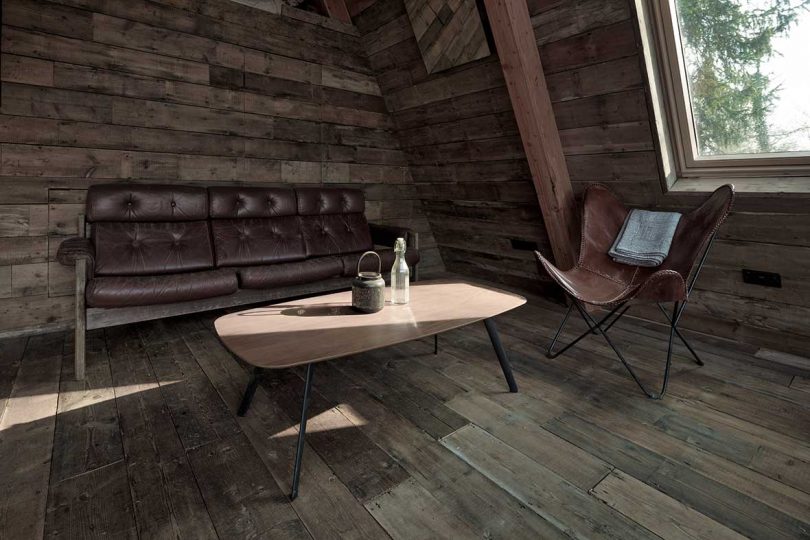 Photos by Martin Gardner.