Located on the top floor of a high rise building in Odessa, Ukraine, the Over O apartment floats above the city with panoramic views of the surrounding area. The young family hired SVOYA studio to renovate the interior for their particular needs, which includes the public space with a kitchen, living room, and a multipurpose room that allows for working, relaxing, or sports watching. The private area houses the master bedroom and two additional bedrooms that round out the residence.
The apartment's entrance is located downstairs with a staircase that guides guests to an open hallway with a sofa.
They chose materials, like stone, wood, and deep emerald textiles to set the tone of the space and added various modern light fixtures and simple furnishings.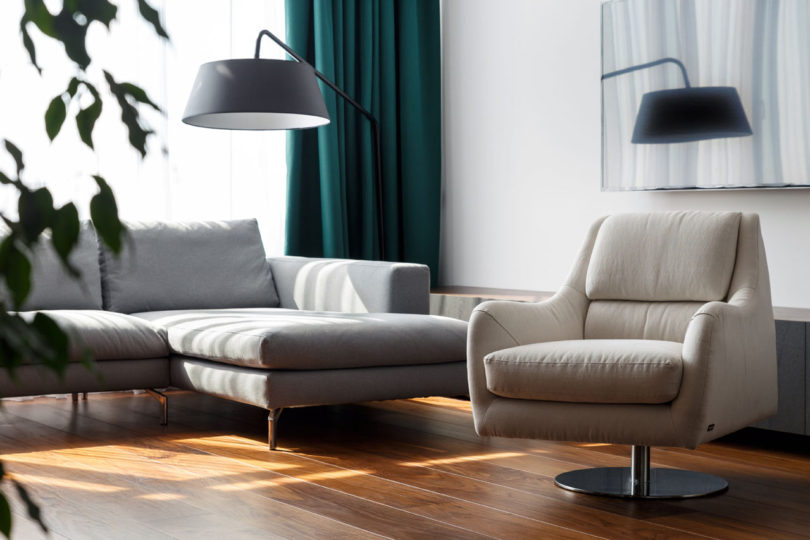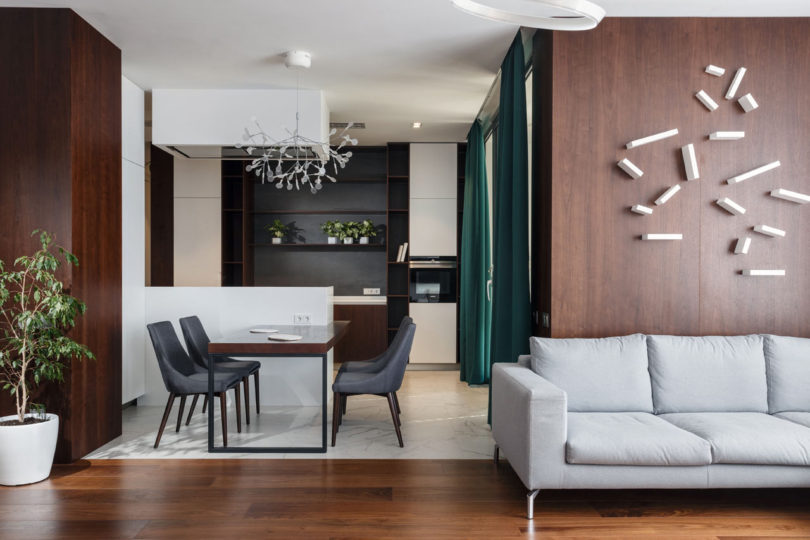 In the master bedroom, the bathroom is separated by glass with curtains added to provide additional privacy if needed.
Photos by Alexander Angelovskiy.

Design From Around The Web