Designed for a family, his own family to be exact, designer and architect Sergey Makhno created the Wabi Sabi Apartment by merging elements of Ukrainian design with Japanese minimalism. Having ties to Japanese culture from the age of 12 on, Makhno longed for a calm and comfortable space with a natural color palette to evoke a meditative ambience. Earthy browns, warm tans, and grassy greens can be spotted throughout, helping to create a timeless design.
On the main floor, walls were removed to open the kitchen, dining room, and living room up to become one large space.
Makhno brought together the four elements – clay walls for earth, burned artwork for fire, a painting for water, and the open space for air – creating a sense of balance.
The walls were covered with a natural clay using an old technique often found in Ukrainian homes.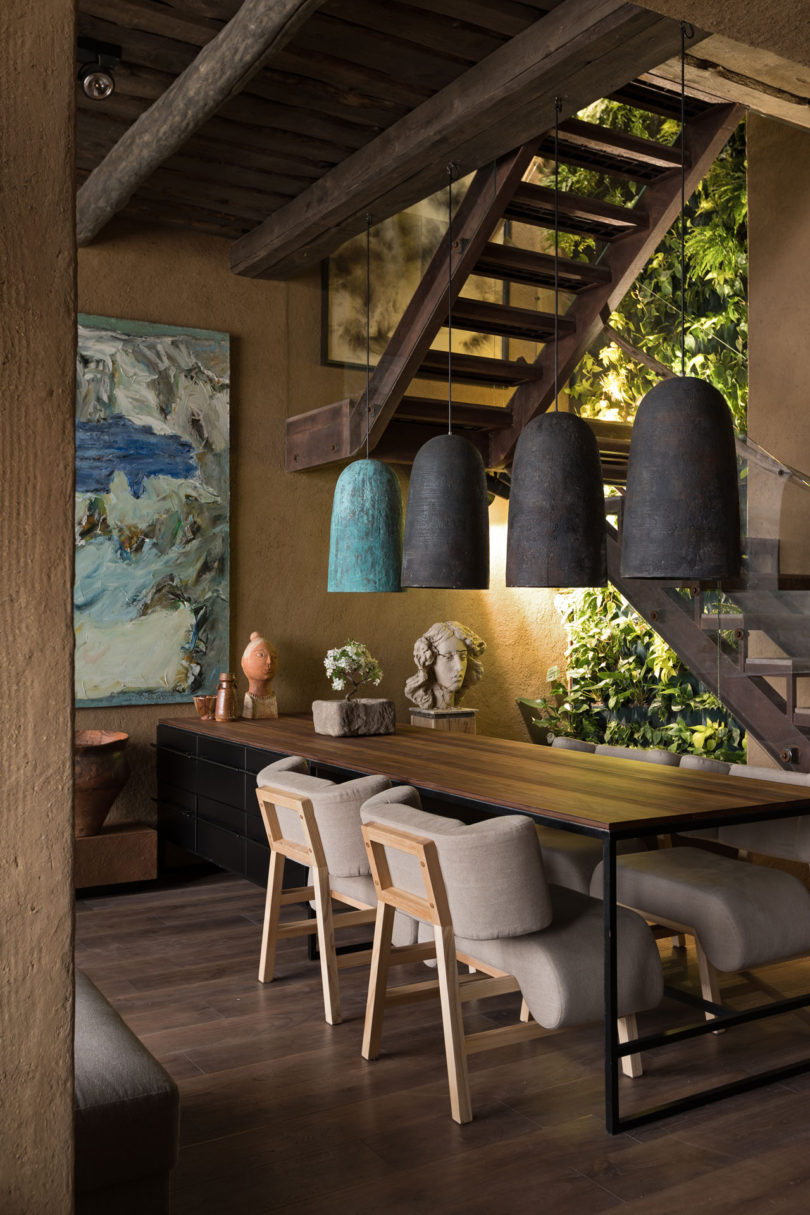 Much of the furnishings were created by Makhno himself, like the lamps, tables, and sofas.
Photos by Andrey Avdeenko.