A Victorian Butcher Shop Transforms Into Colorful Cafe Merging Old and New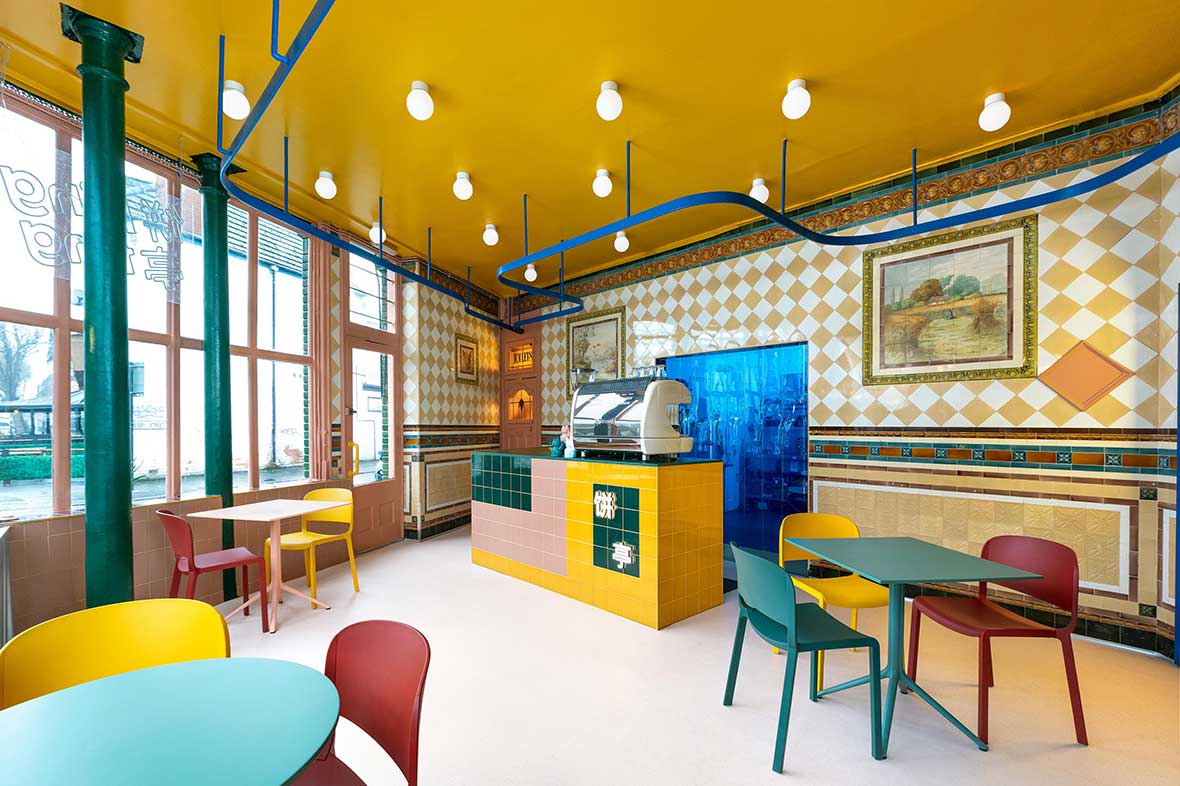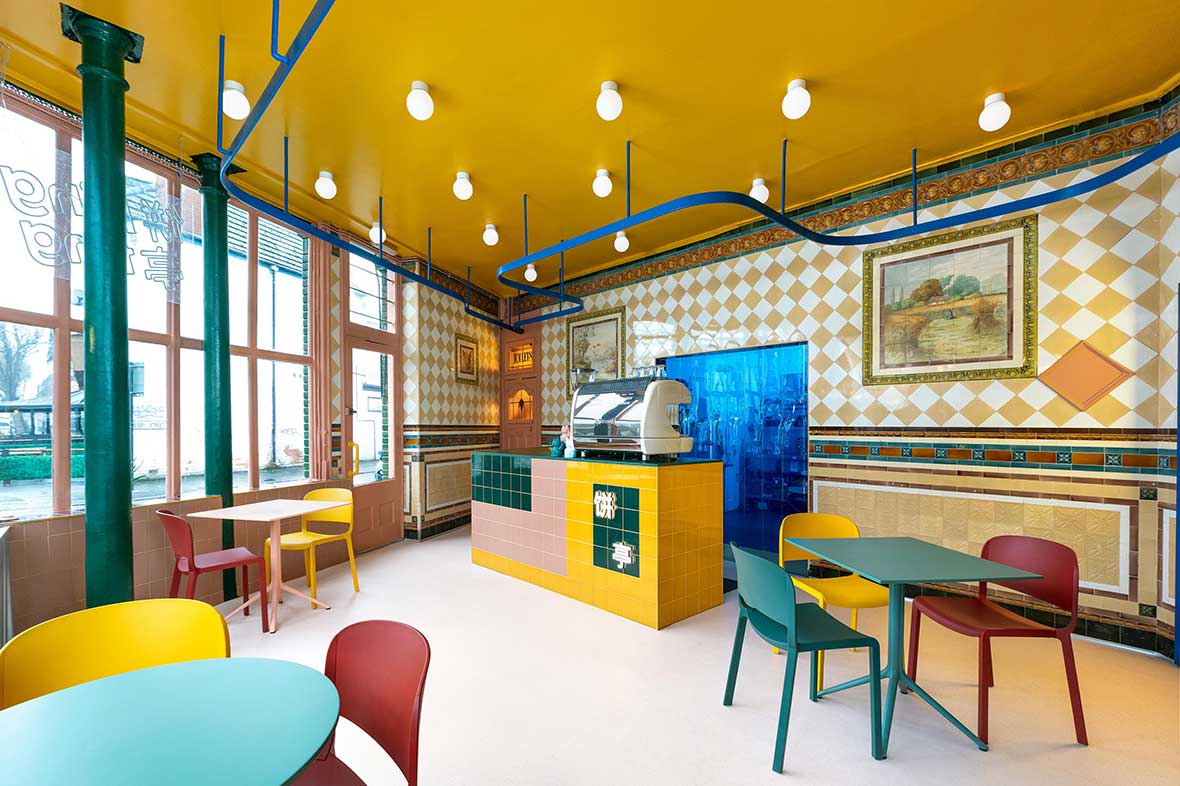 A Victorian Butcher Shop Transforms Into Colorful Cafe Merging Old and New
1/13 Photos
2/13 Photos
3/13 Photos
4/13 Photos
5/13 Photos
6/13 Photos
7/13 Photos
8/13 Photos
9/13 Photos
10/13 Photos
11/13 Photos
12/13 Photos
13/13 Photos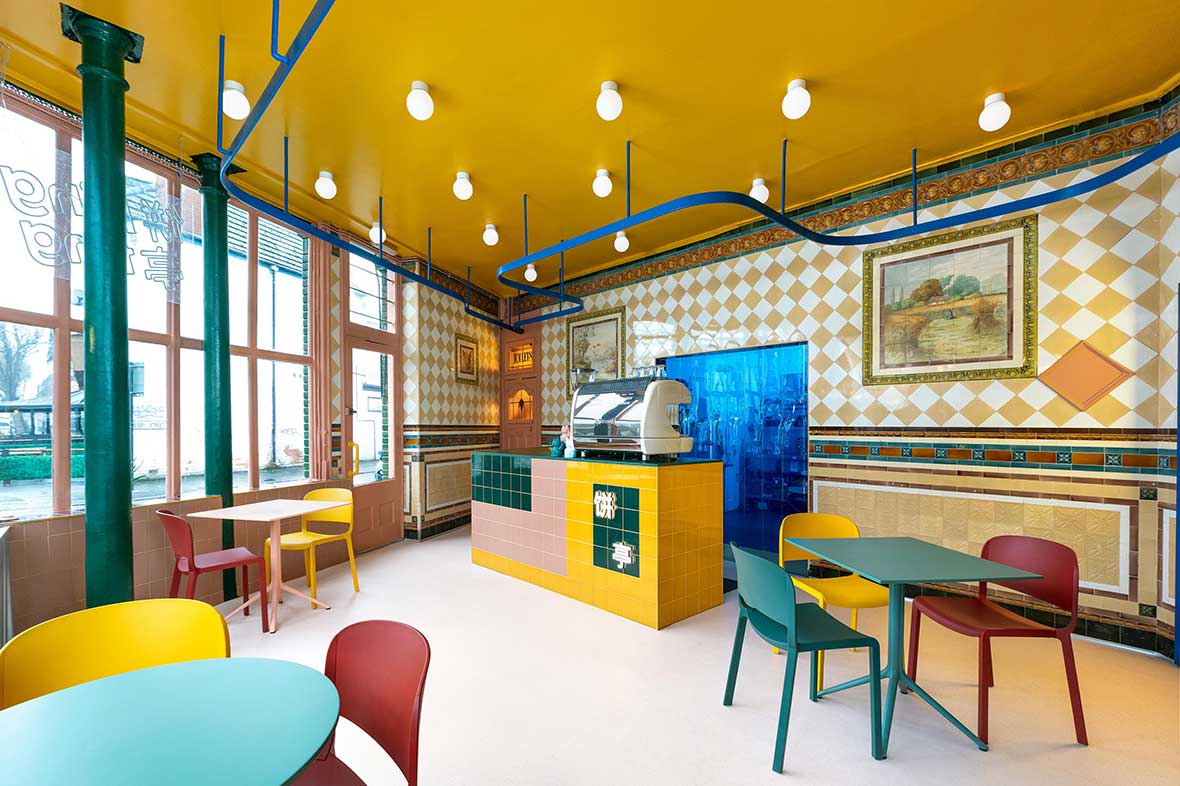 No one does color quite like interior designer Sam Buckley. Take a look at this Edinburgh apartment if you have any doubt. Now, Studio Sam Buckley brings his color + design wizardry to the Bing Ting Chinese cafe serving traditional street food. The new Kingston upon Hull spot takes over an old Victorian butcher shop located in a historic building. As it's a listed interior, certain restrictions required preserving original details, which Buckley accomplished while adding a modern twist.
New colors and materials complement existing tiles and details honoring the space's Victorian history all of which elevate the unique design. Muted tones and vivid hues are paired with bold patterns that pop, resulting in a playful atmosphere inspired by the surrounding food and culture.
A new flooring by Forbo rests atop the old floor tiles without causing any damage. The pale color becomes a backdrop to the tables and chairs in their various colors.
Buckley draws color inspiration from the original tile walls, which remain in place, while adding elements that are modern, including the simple tables and chairs, fun pendant lights, and color blocked details.
Photos by Alix McIntosh.