Presented at Designweek Mexico, the Bend Bench utilizes vertical cuts in the wood to give the seat some bounce. Mexican architect and designer, Ricardo Garza Marcos, performed tests on various wood types, as well as the depth and spacing of each cut to give the bench flexibility.
The testing resulted in using a Mexican cypress tree species called ahuehuete, as it provided both the strength and flexibility it needed. The bench seat is made from a piece of wood that's 3-inches thick with 87 perfectly spaced cuts and two grooves to rest on the steel frame.
To attach the wood to the frame, it's stretched into a flat seat giving the appearance of a hard surface. Once a person's weight is added, the seat starts to bend for a soft, cushioned feel.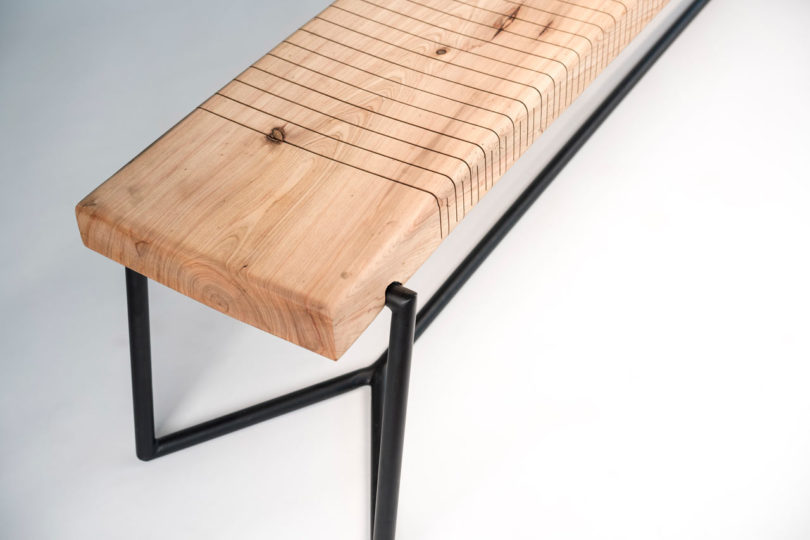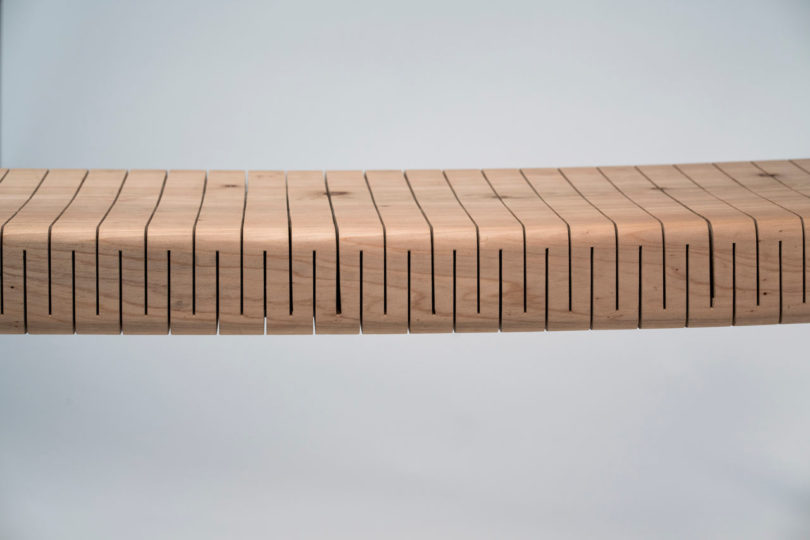 Images courtesy by Alfredo Cardenas.