ACDF Architecture was hired by a large family to add more space to their traditional house in Saint-Donat-de-Montcalm, Canada. Surrounded by birch trees, Chalet La petite soeur expands with a new extension that connects to the original house via a glass bridge. The all-white addition rests atop a concrete base with a shape that resembles the main structure. The dramatic juxtaposition of the two volumes makes for an overall striking exterior while respecting the natural surroundings.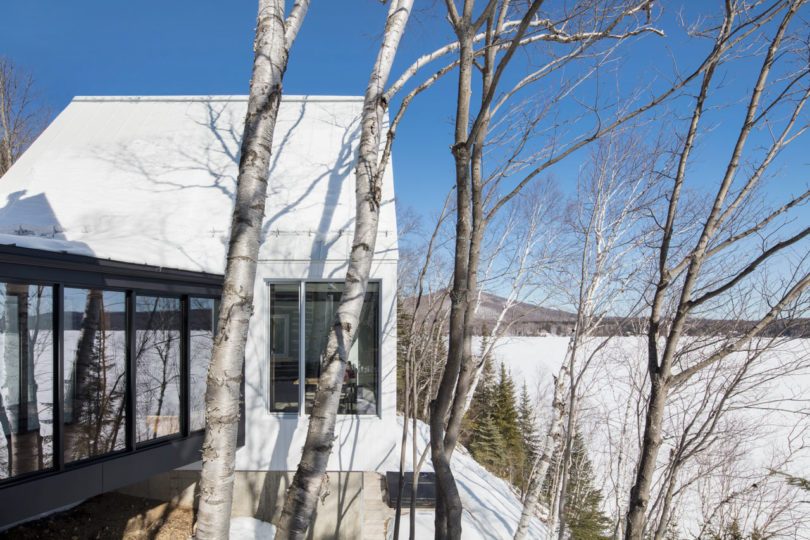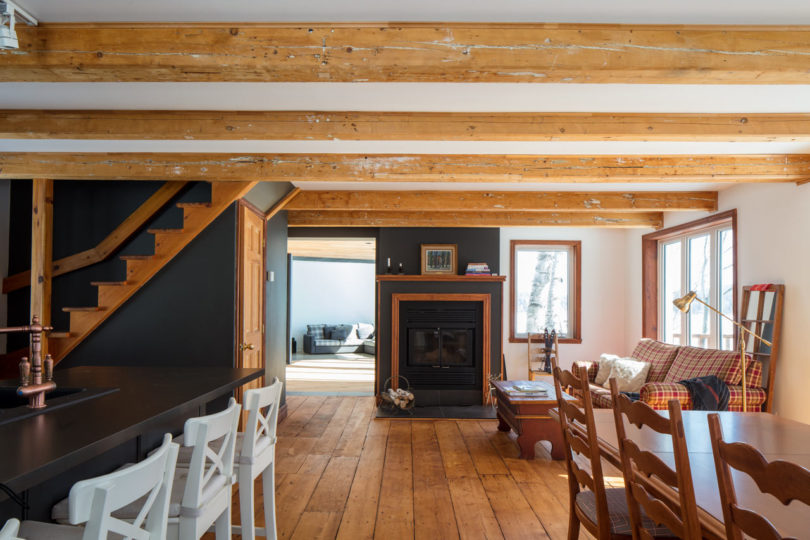 The main floor features floor-to-ceiling windows that allow for uninterrupted views of Lake Ouareau. Natural wood elements are paired with polished concrete floors and black wood slats for a clean and cozy, modern interior space.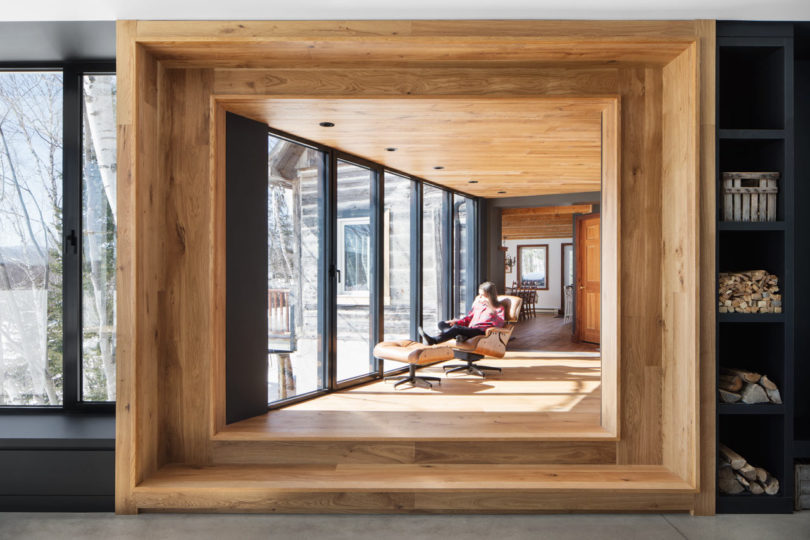 The bridge is framed in oak wood driving eyes to peek through to the original space on the other side.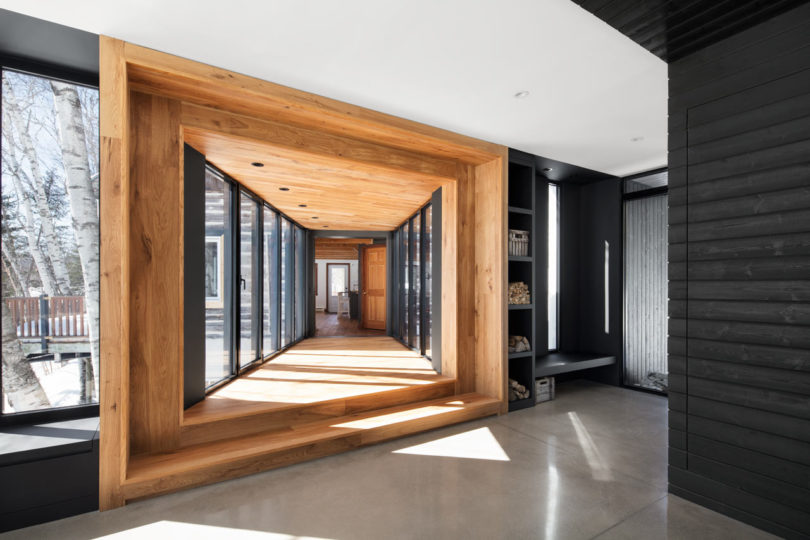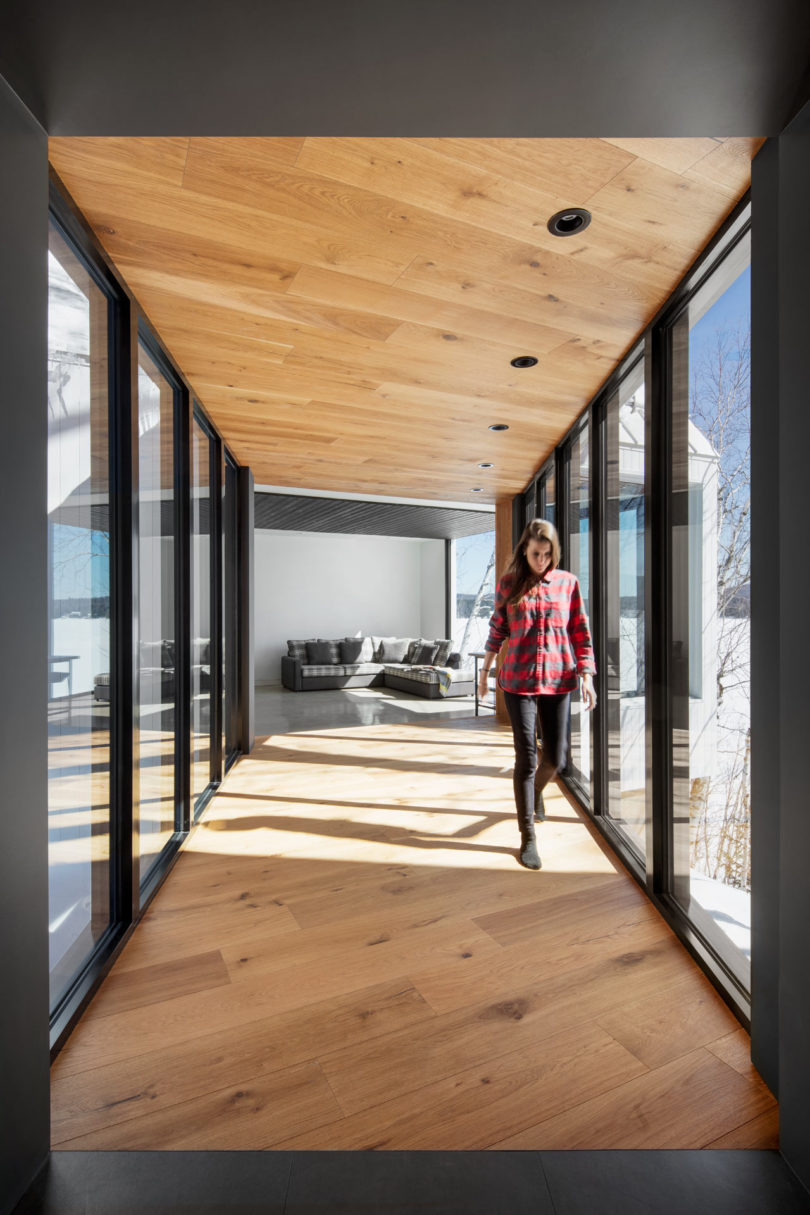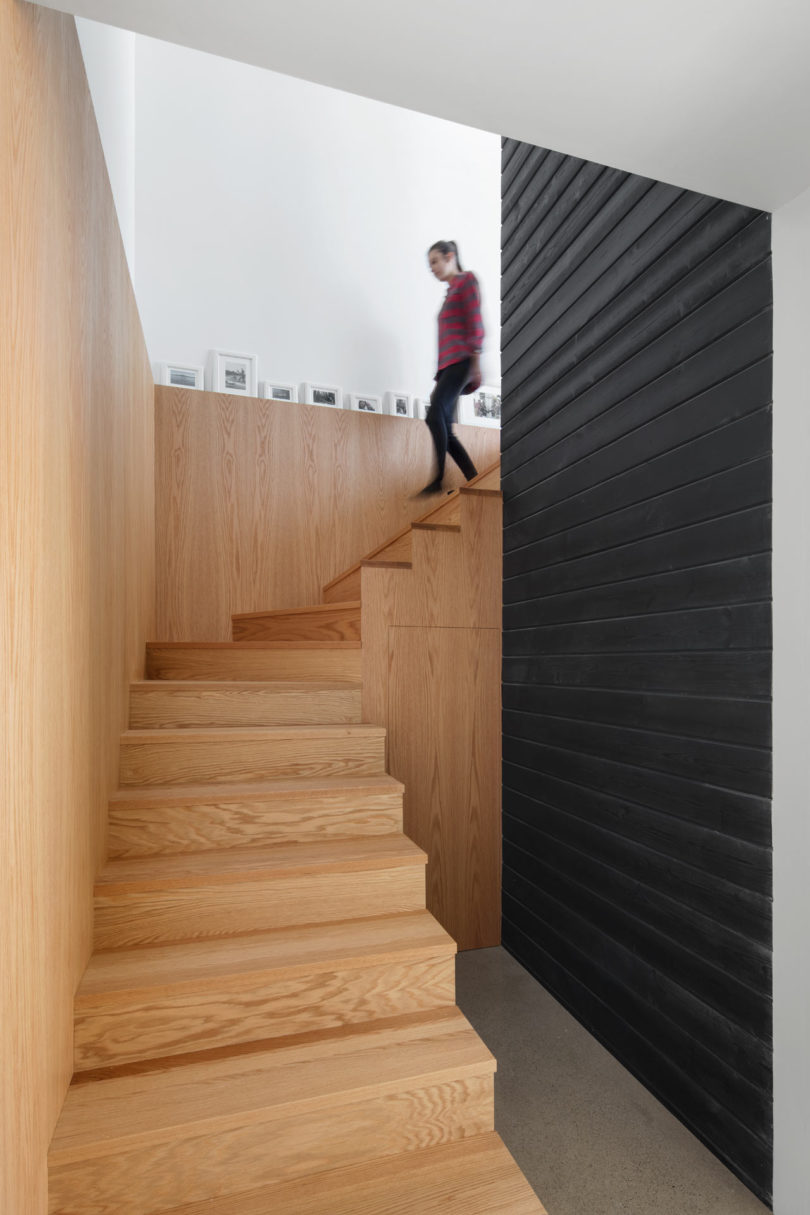 Photos by Adrien Williams, courtesy of v2com.