Located in the Hudson River Valley, this original 1974 Edward Larrabee Barnes home was in need of more space. The homeowners of the TR Residence tapped Robert Siegel Architects for the project and they came up with this modern, sun-filled master bedroom suite addition.
The design fits perfectly along with the style of the original house, which is made up of four horizontally aligned, rectangular volumes. The new space makes the fifth. This space, being higher in elevation than the other parts, makes it more suitable for views of the outdoors while still remaining private.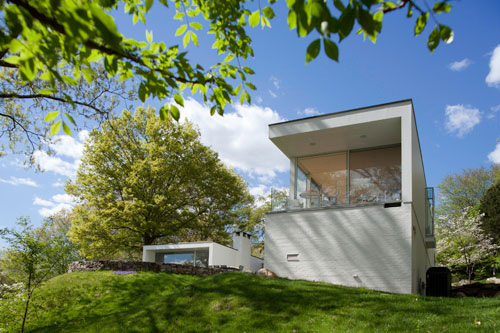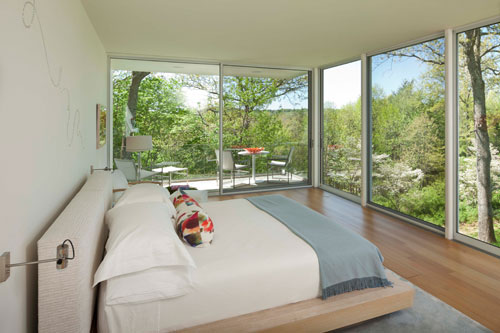 I love all of the windows and how it makes the room mesh with the outdoors.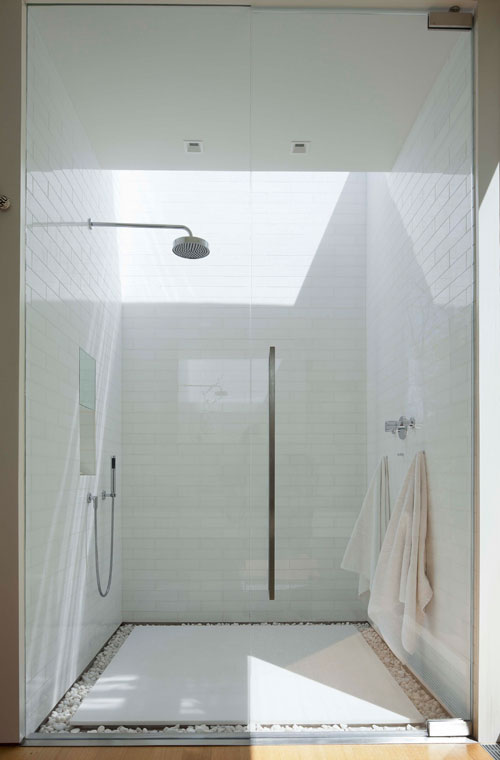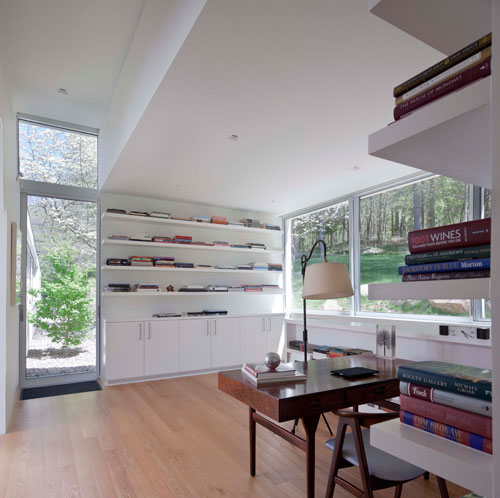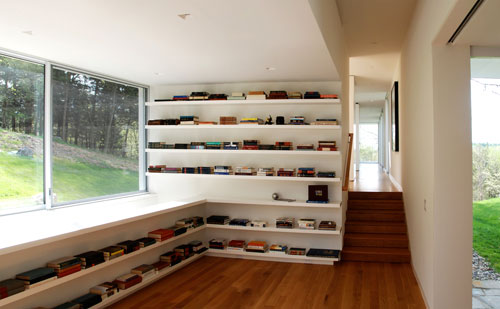 Original areas of the house: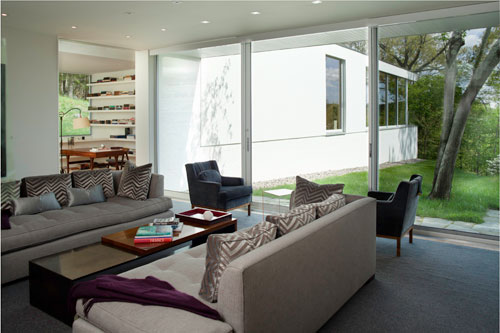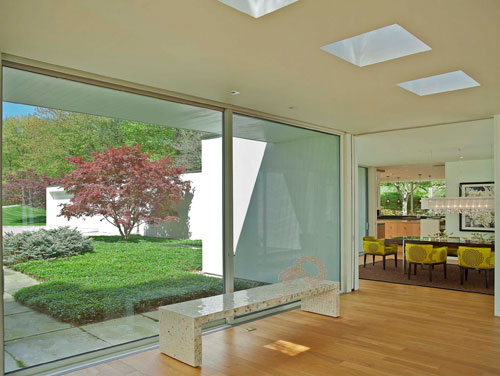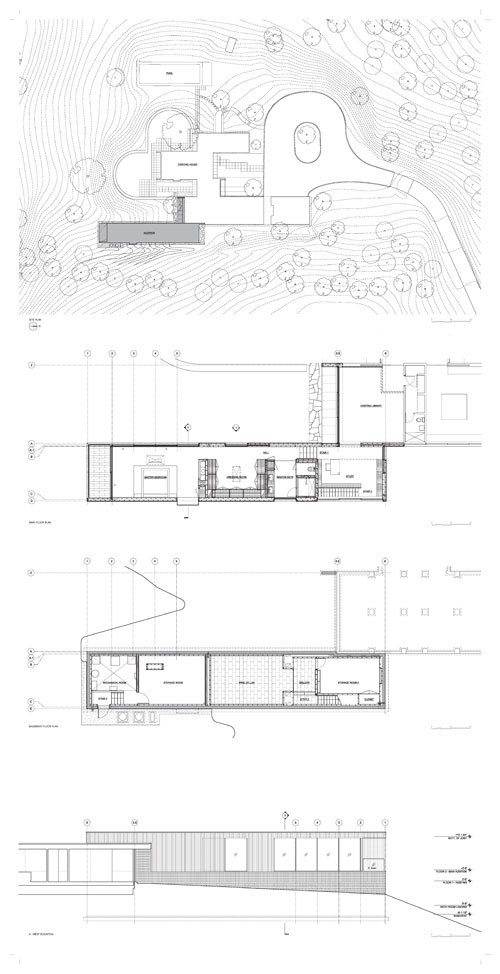 Photos by Robert Siegel Architects and Paul Warchol.