adidas TERREX Free Hiker 2 Recycles Ocean Plastic Into Versatile Hiking Shoes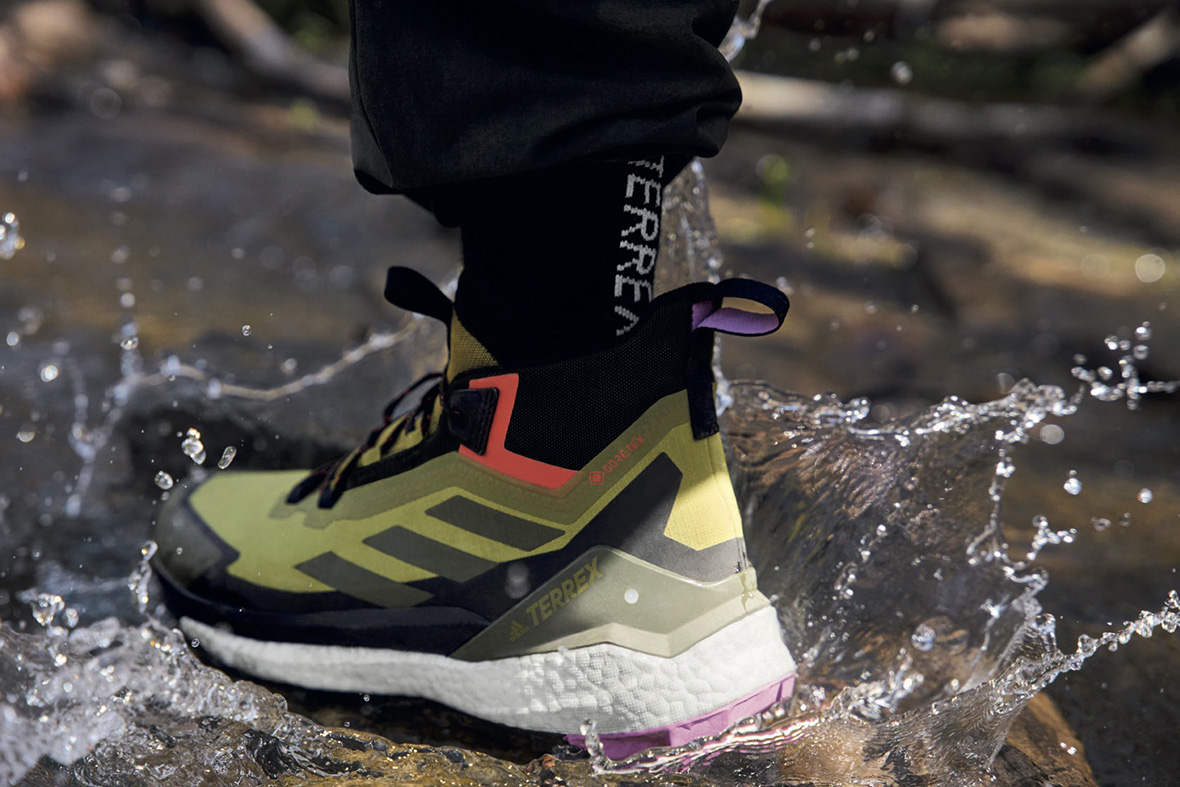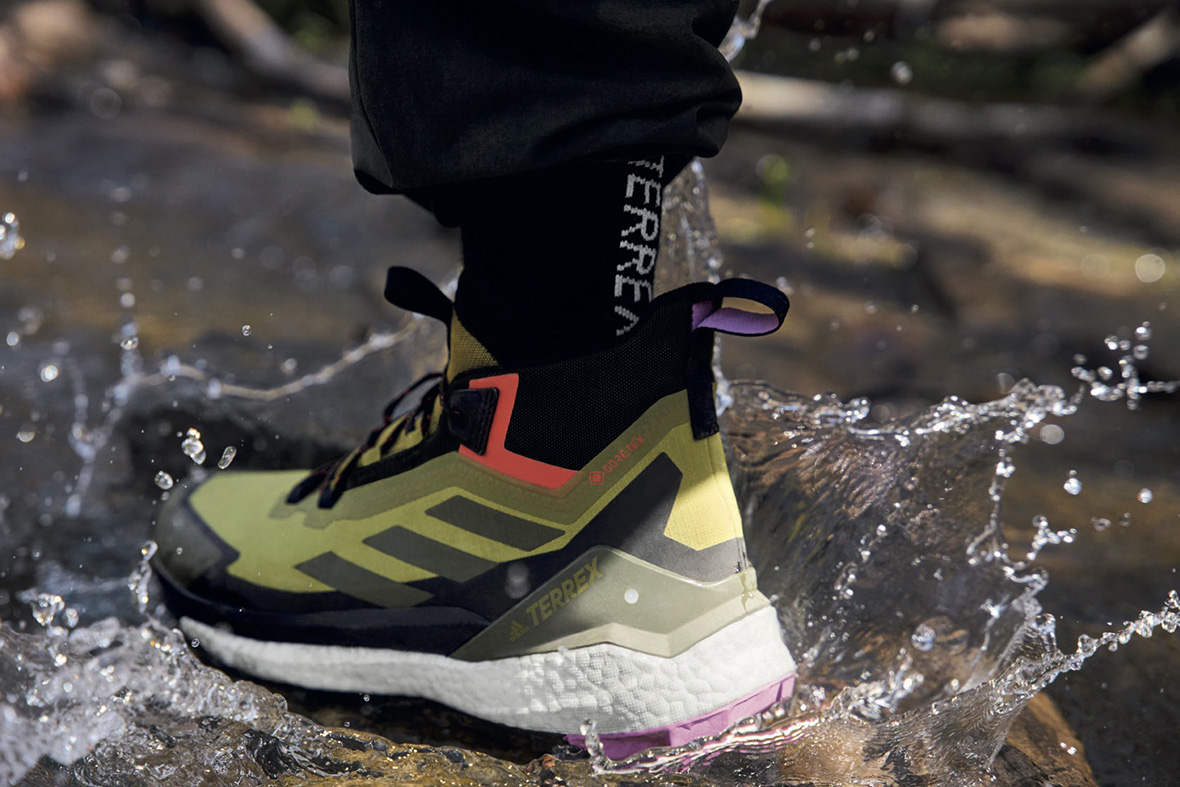 adidas TERREX Free Hiker 2 Recycles Ocean Plastic Into Versatile Hiking Shoes
1/7 Photos
2/7 Photos
3/7 Photos
4/7 Photos
5/7 Photos
6/7 Photos
7/7 Photos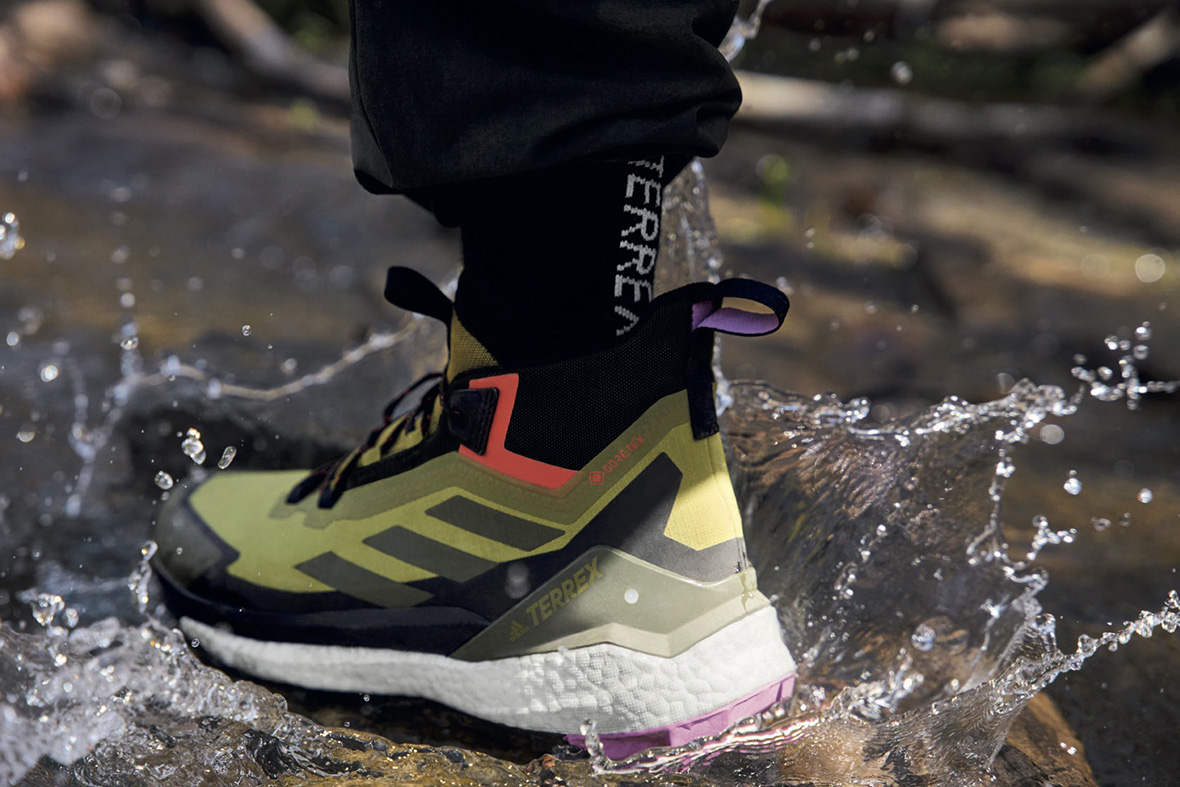 With cooler autumn temperatures on the horizon (or in some cases, already here), you might be as eager to return to hiking longer distances as we are. And with those hopes may also come the desire to find hiking footwear suited for all-day weekend excursions into the woods. The ideal hiking shoes are light enough not to tire the feet after a few hours of traversing rocks, sands, and the innumerable surfaces across a trail, waterproof, offer a confident grip, and preferably look great while doing it. The adidas TERREX Free Hiker 2 is designed to check off all these marks.
The adidas TERREX Free Hiker 2's footstrike ride is cushioned and almost airy, a characteristic credited to the Boost technology on which the hikers ride upon for an energy return feel that should add at least a few more miles without having to succumb to fatigue.
adidas has also given the Free Hiker 2's a grippy traction outsole constructed with Continental rubber. When tested, the abrasion-resistance reinforcements and a molded toe cap design across a local trail with slippery rocks and dusty clay paths local to our area did well to maintain its composure switching between dry and wet surfaces, agile and lightweight.
While climbing around a small canyon dam over the weekend, we were also able to test out the weatherproof and breathable waterproof Gore-Tex membrane version. The adidas TERREX Free Hiker 2 aren't really intended for deep backwoods hiking, but for a creek crossing pair of kicks or summit-reaching day trips, they'll keep your feet dry and less fatigued.
We recommend the Free Hiker 2 for those who prefer hiking footwear with a more cushioned and lightweight feel. The TERREX Free Hiker 2 (above) and Free Hiker 2 Gore-Tex (below) silhouettes are available now for $200 and $230 respectively. Note the Free Hiker 2's more sock-like design, with the Gore-Tex iteration adopting a more boot-like structure to keep water from soaking socks and feet.


This post contains affiliate links, so if you make a purchase from an affiliate link, we earn a commission. Thanks for supporting Design Milk!