UK-based kitchen manufacturers deVOL have launched an exclusive line of retro contemporary kitchens that were inspired by vintage auto construction, hulls of boats, and the ultimate icon – an Airstream caravan. Ideas from all of these designs from the last century were brought to the table when creating the Air Kitchen range, which includes curved edges, aluminum panels, polished rivets, and push-to-open doors.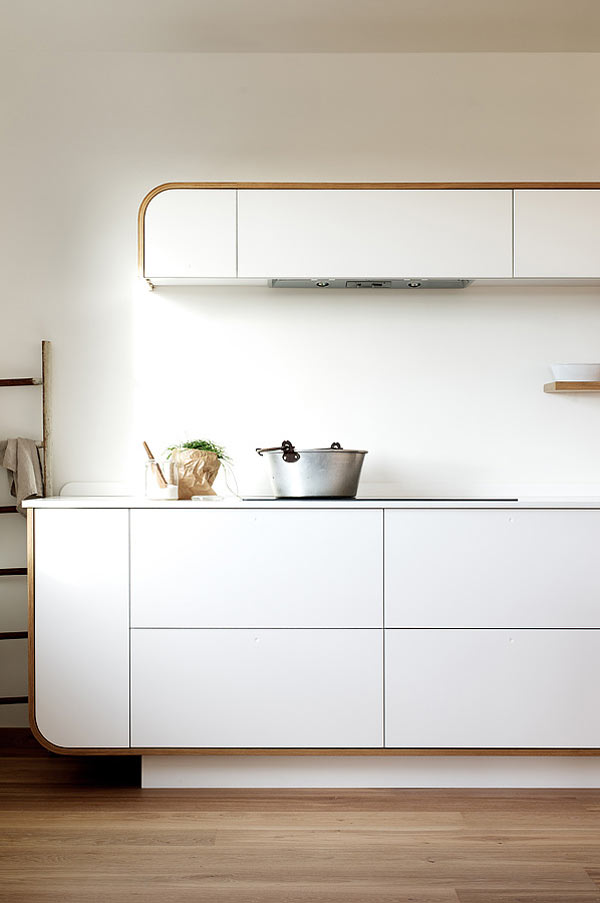 Warm oak was paired with cutting-edge, eco-friendly materials to get the sleek, retro look of the finished kitchen.
The base cabinets are designed to look as if they're floating above the floor.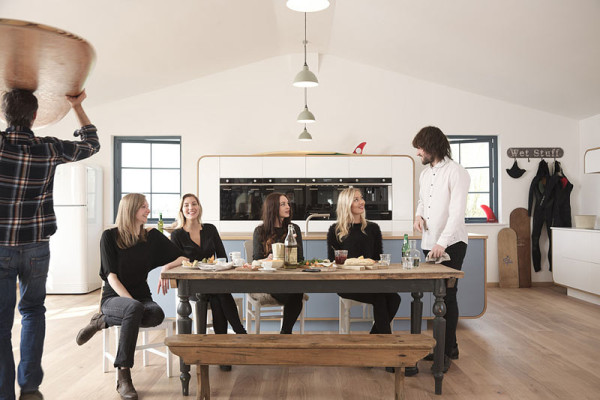 Design From Around The Web