Alice was Israeli designer Rachel Boxnboim's final project from the industrial design department at Bezalel Academy of Art and Design. Beginning with just a teapot, Rachel began creating fabric molds for her porcelain.
When fired in the kiln, the fabric slowly burns away and you are left with the final piece of molded porcelain. Therefore, the hard ceramic takes shape from something soft – the fabric. Seams and a light texture are still visible on the surface of the tableware leftover from the fabric so that they resemble a hardened textile.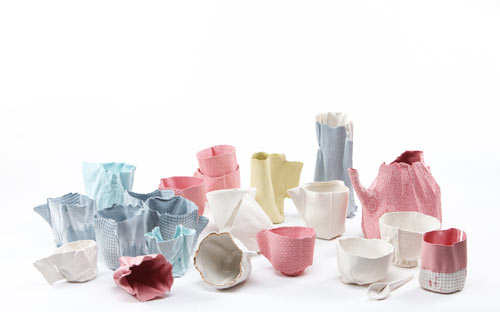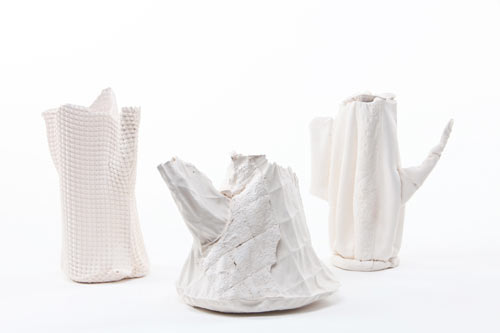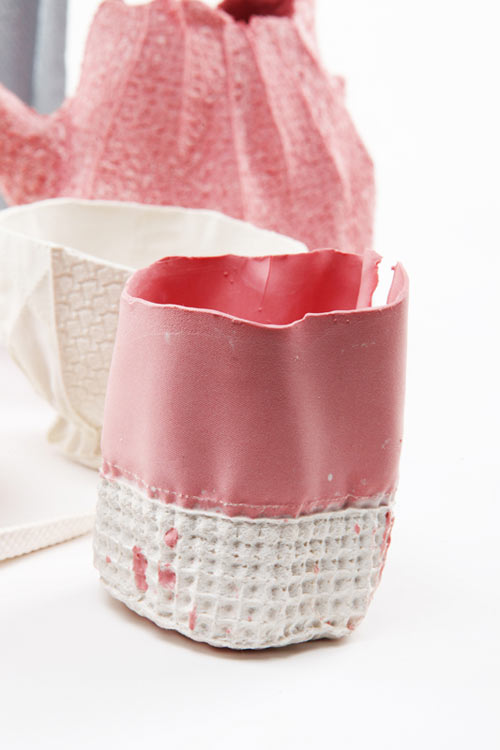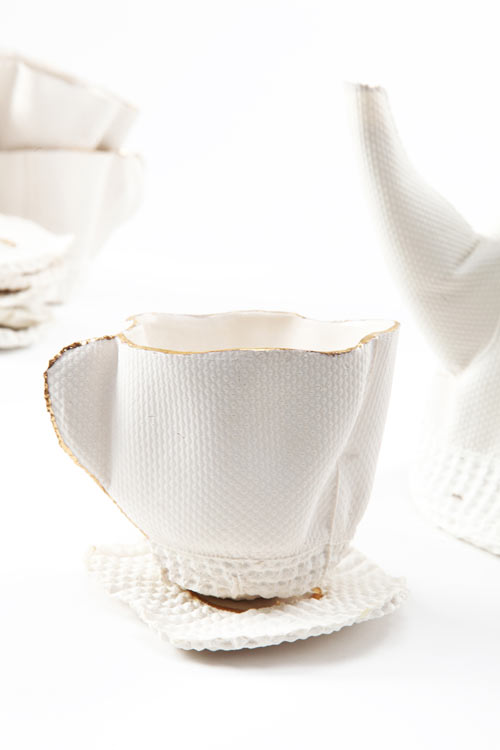 Photos by Oded Antman.

Design From Around The Web