Here at Design Milk, all of us are big fans of Allbirds, the footwear brand founded by Tim Brown and Joey Zwillinger that makes ultra-comfortable wool runners and lounge shoes. The San Francisco-based brand operates mostly online and only had a retail location in the city but just recently, they launched the opening of their second retail location in New York City's SoHo.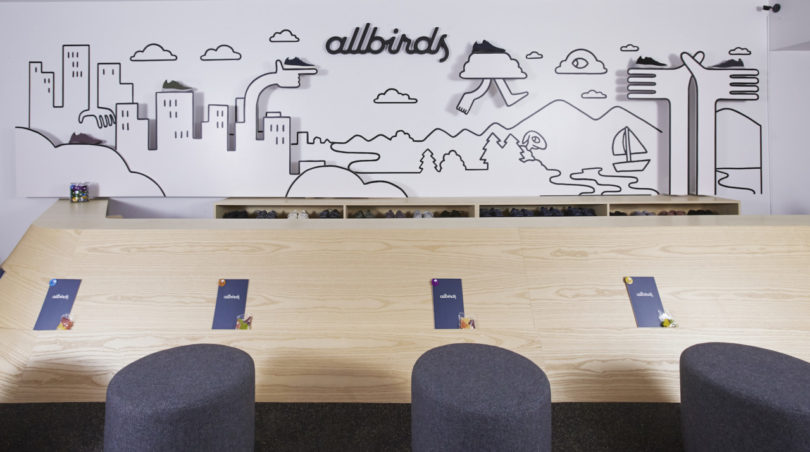 Upon entering the store, you can take a seat at the bar to ponder your purchase with a store associate. Need to burn off some energy? The store features a human-sized hamster wheel that you can hop on and test drive your new shoes. In honor of the opening, Allbirds designed a limited-edition color way called Starry Night with a cream or black sole, as well as laces inspired by the New York MTA lines. Both the Starry Night style and colored laces are exclusive to the NY store.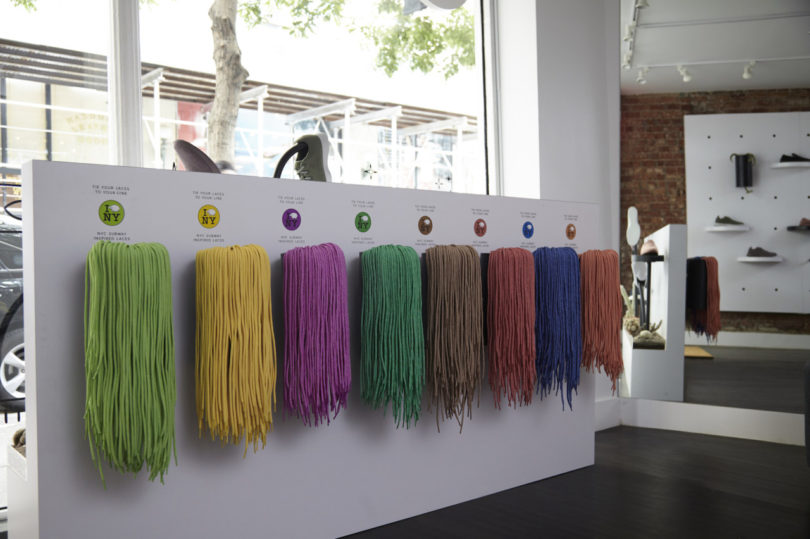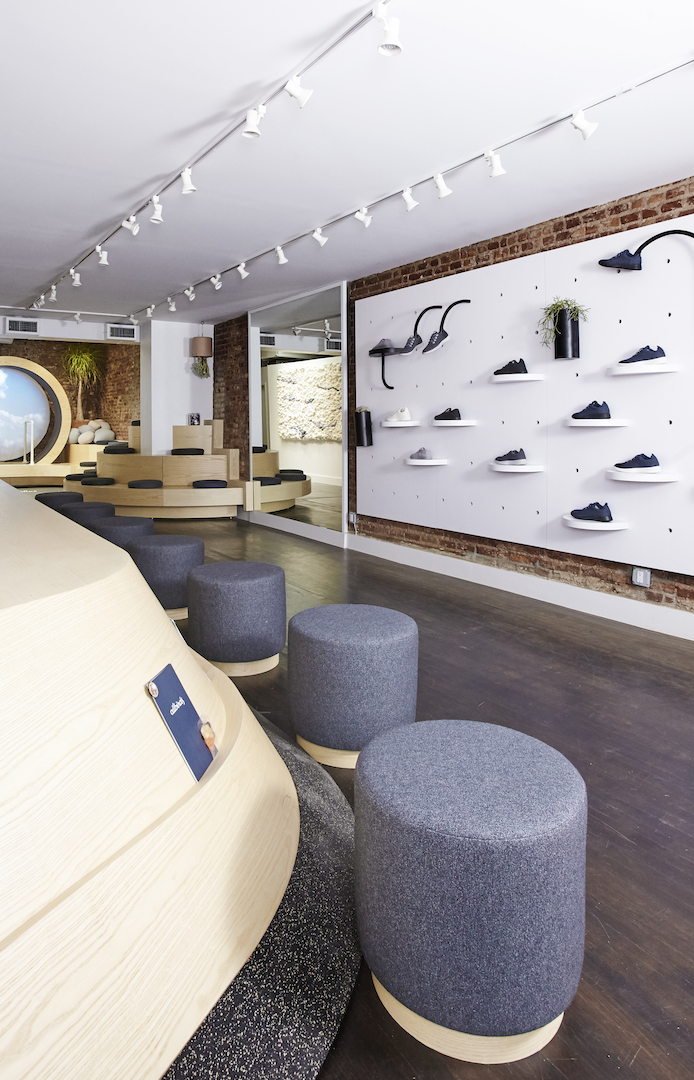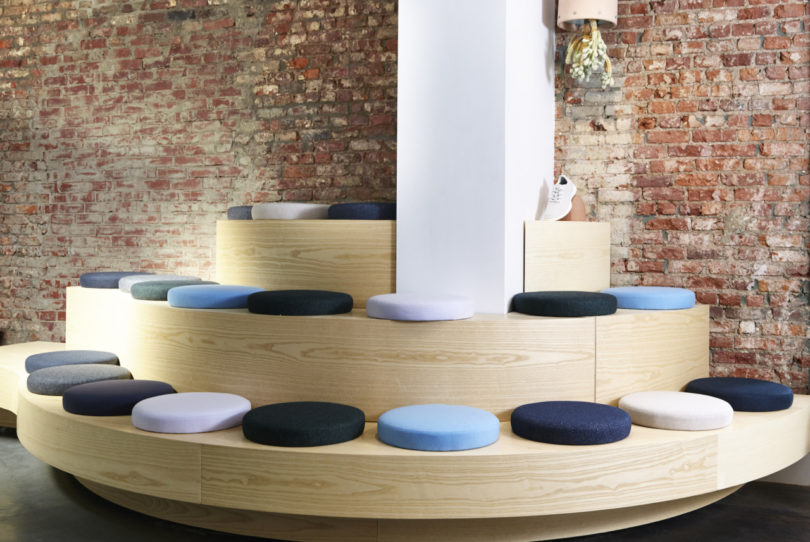 To check out the new Allbirds NY, visit 68 Prince St, New York, NY 10012.