Montreal-based design studio Alphabet launched a new collection of furniture at this year's IDS Toronto as part of Studio North. Each piece goes through a thoughtful design process to ensure a unique outcome that offers maximum comfort. As most of the designs are seating, the latter part is key. The collection includes a chair, bar stool with a back, a tall stool, a short stool/side table, a side table, a dining table, and a wall shelf, all designed to complement your home by integrating into your spaces.
The Topique Chaise (chair) and Topique Chaise haute (bar stool with back) share similar backs featuring a keyhole cut out. The chairs come in several color options to work with any decor.
The Topique Tabouret is a lightweight stool that falls in line with the bar stool above, just without the back.
The Topique Banc works as both a short stool and a side table with its simple yet functional design.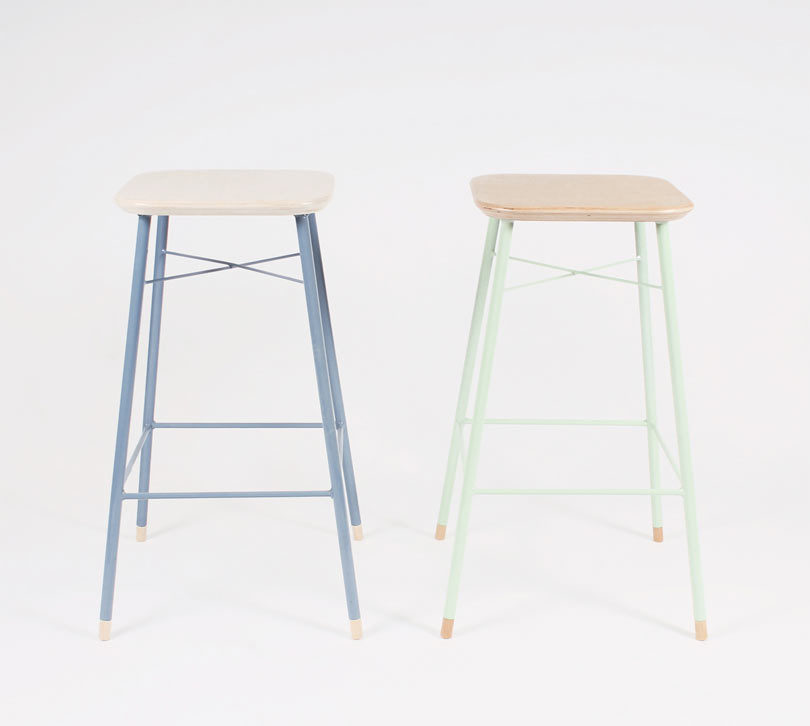 The Floride Table is a circular dining table that's designed to seat two to four people. Its delicate steel base features rounded lines that mimic the curves of the table's surface.
The Dimanche Table takes a different approach with its simple yet delicate silhouette. It's small tabletop can hold a book or drink while the base can hold magazines to have at arm's reach.