A family wanting a home just large enough to make them comfortable reached out to Bates Masi + Architects to design a house for them within an 1950's neighborhood of modest cottages in Amagansett, New York. Set just a few hundred feet from the ocean and backing up to a preserve, the Amagansett Dunes residence sits on a small lot full of dunes that show just how intense the coastal winds can be.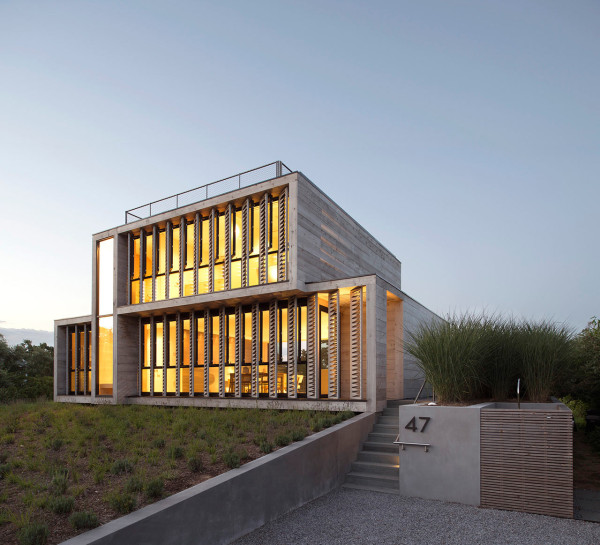 The surrounding landscape is at the mercy of the wind, which drags the sand into crescent-shaped dunes.
The house was designed to face the street, which receives the afternoon sun and the wind. Both the west and east facades are outfitted with operable glass with adjustable openings on the western side and more expansive ones on the east side. The size difference aids in natural ventilation because of the pressure differential.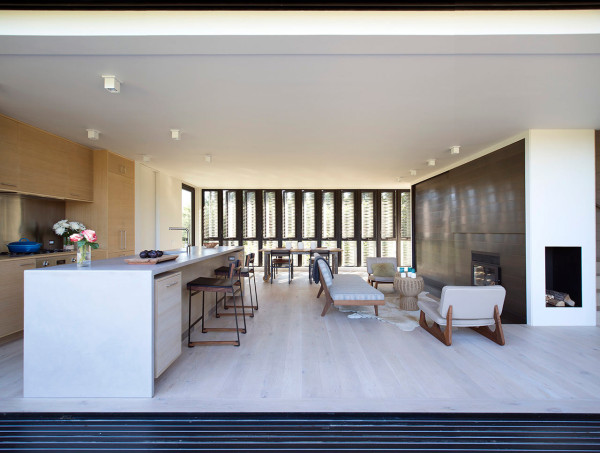 The east side features large sliding glass doors that open out onto decks overlooking the parabolic dunes.
The interior is kept clean and minimal, which is perfect for beach living.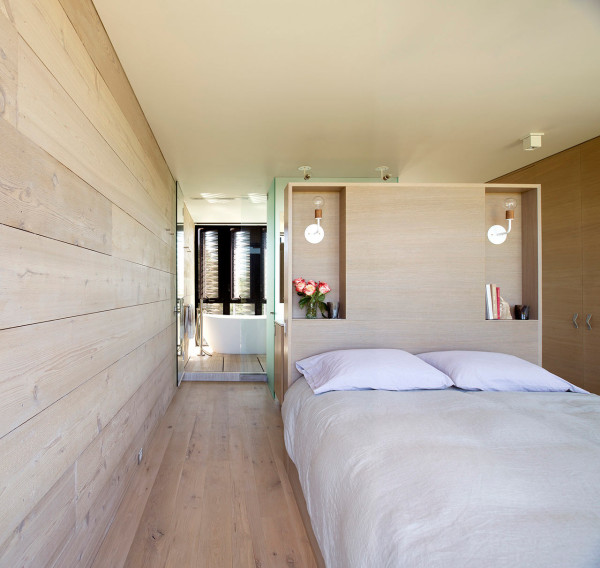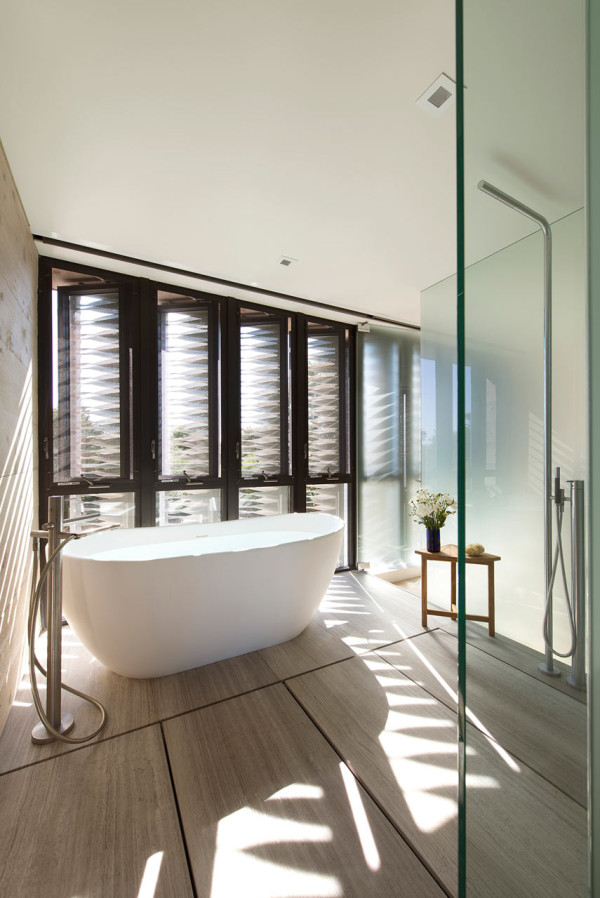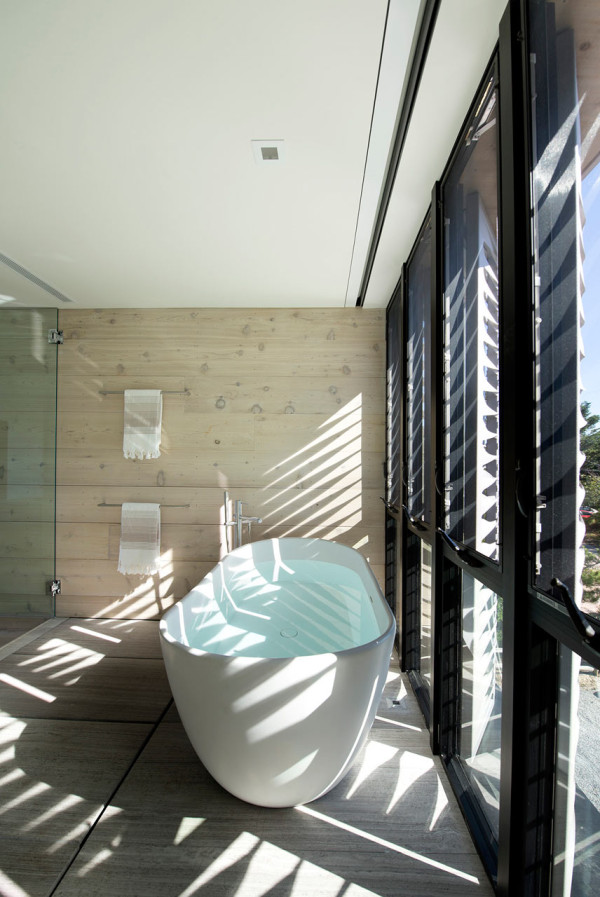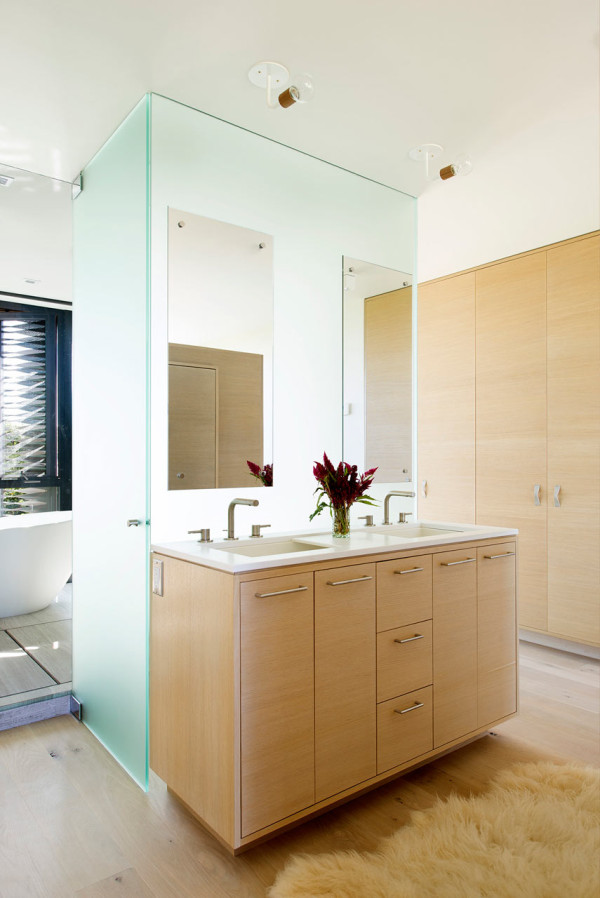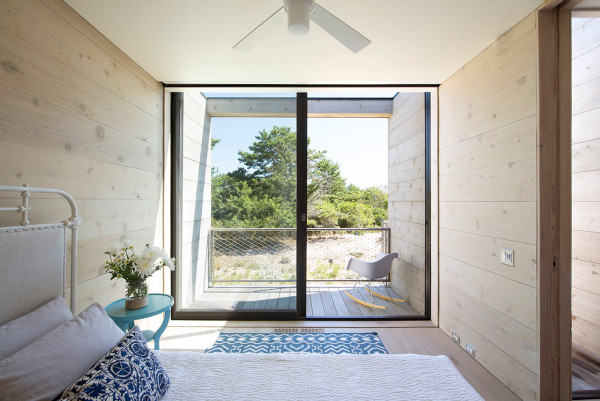 The west side is clad in canvas louvers that let in the summer breezes while blocking the winter winds. Each louver is cut from one piece of canvas with tapered strips on one side and wrapped around the frame with tapered strips twisted on the other side. The final pattern was achieved after many mockups and models were made.
Photos by Bates Masi + Architects.