An Abandoned Lisbon Attic Becomes Airy Apartment With Hidden Kitchen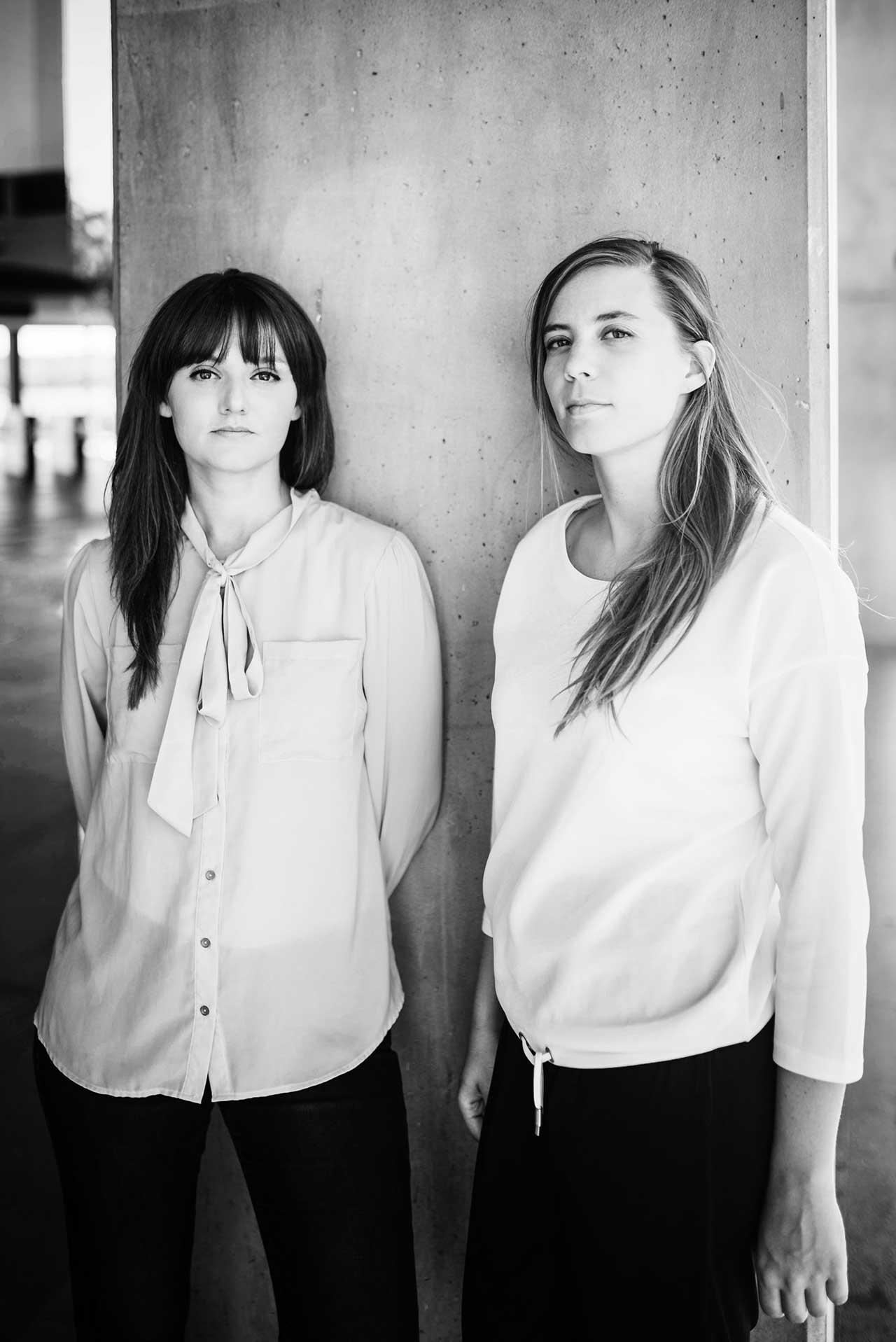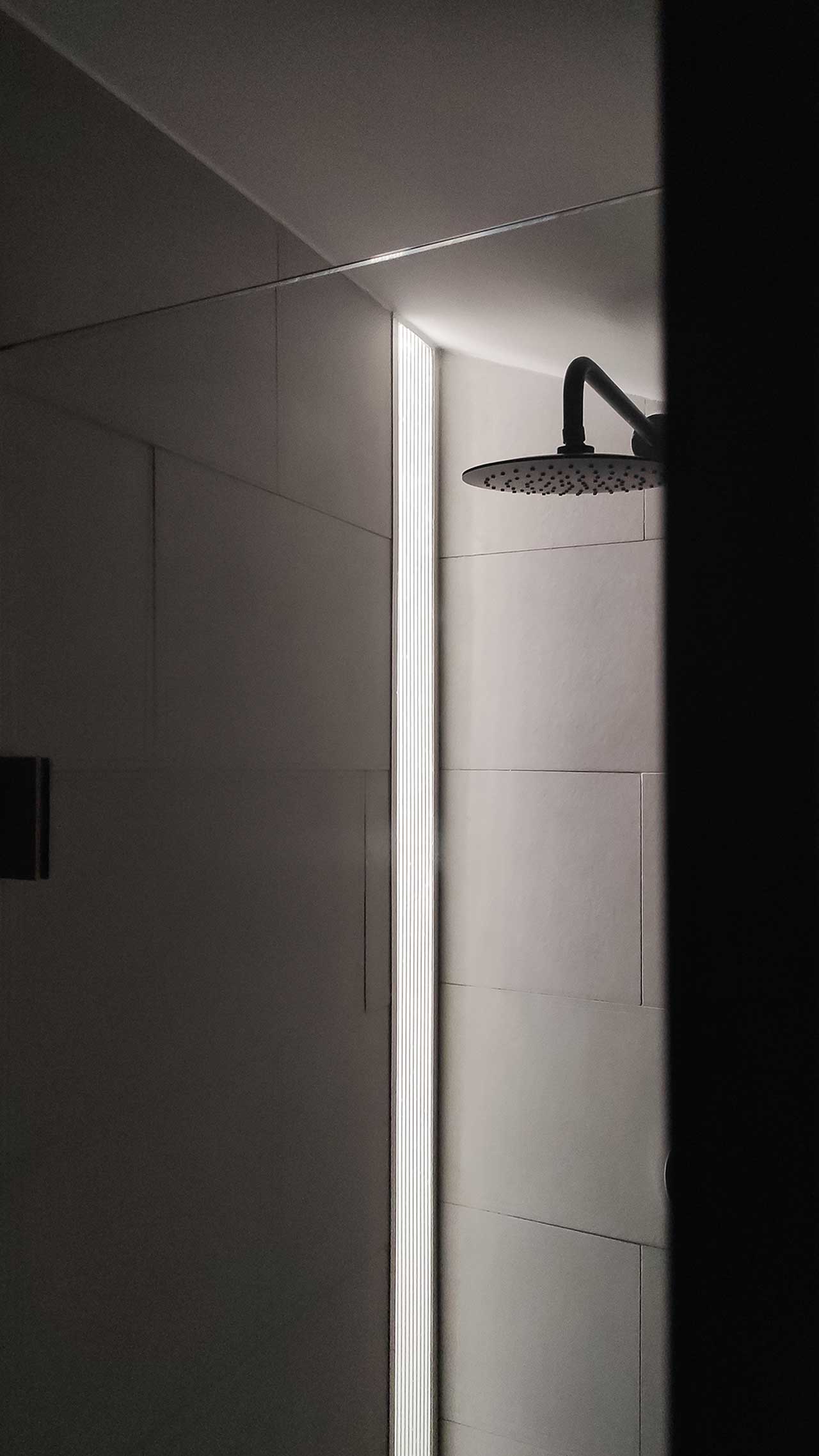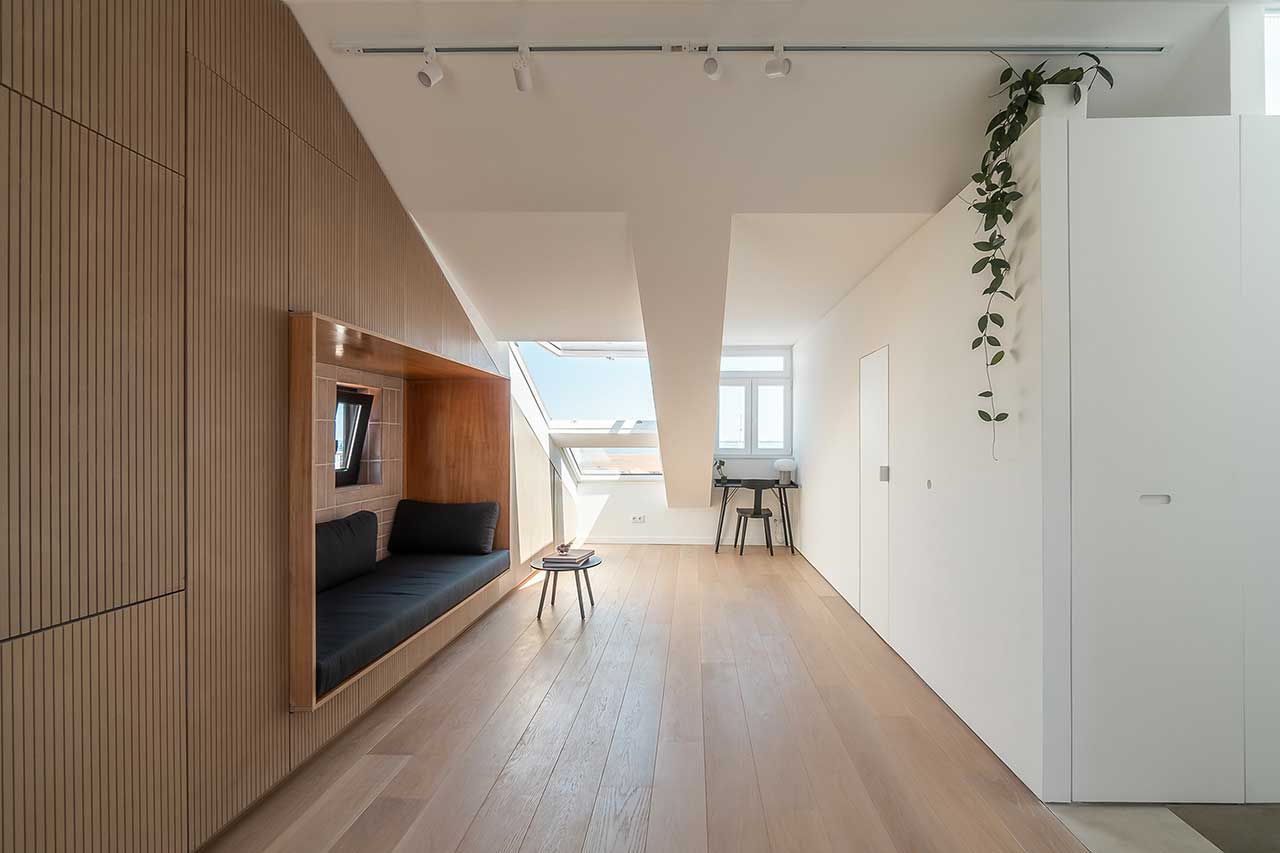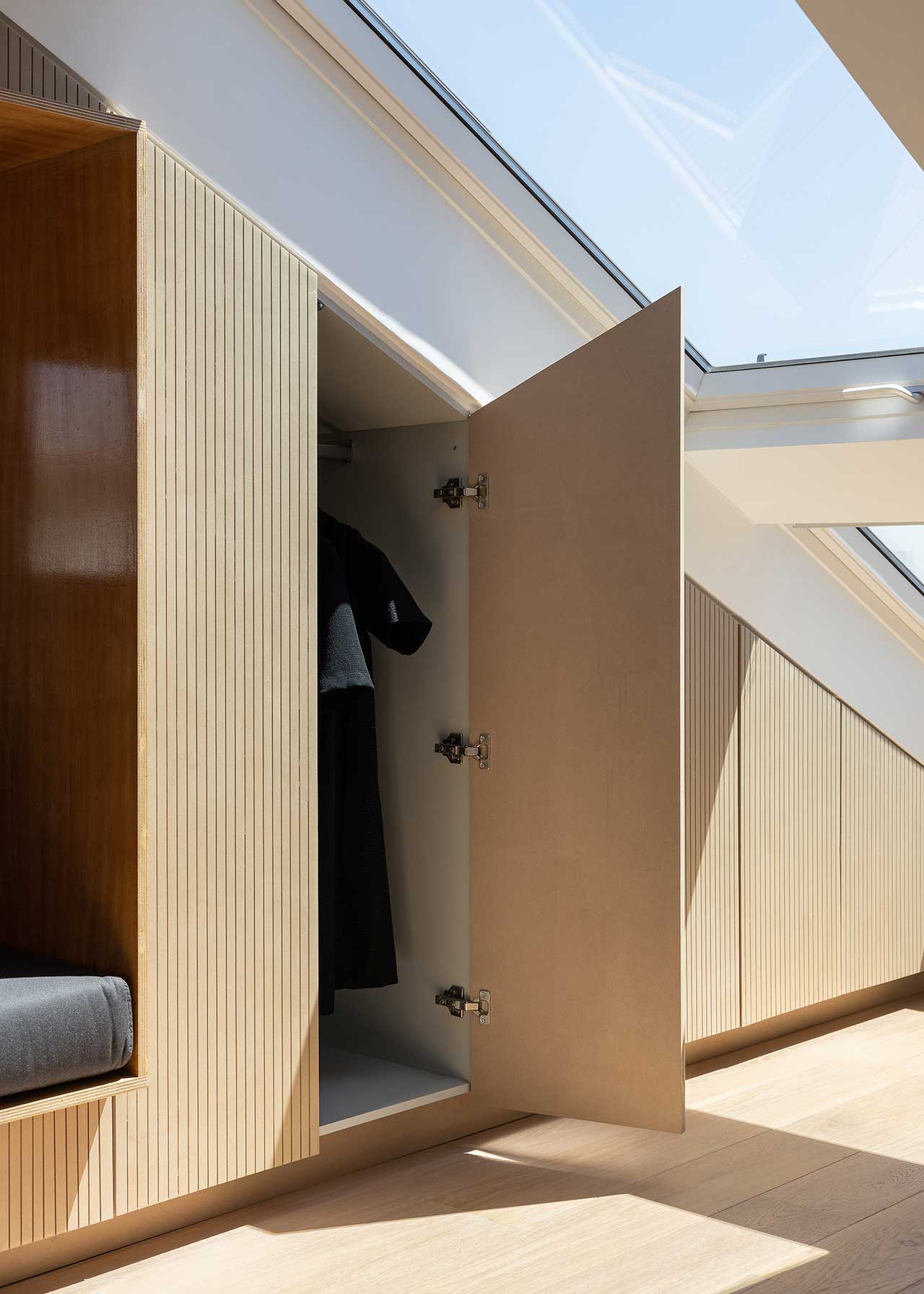 An Abandoned Lisbon Attic Becomes Airy Apartment With Hidden Kitchen
1/24 Photos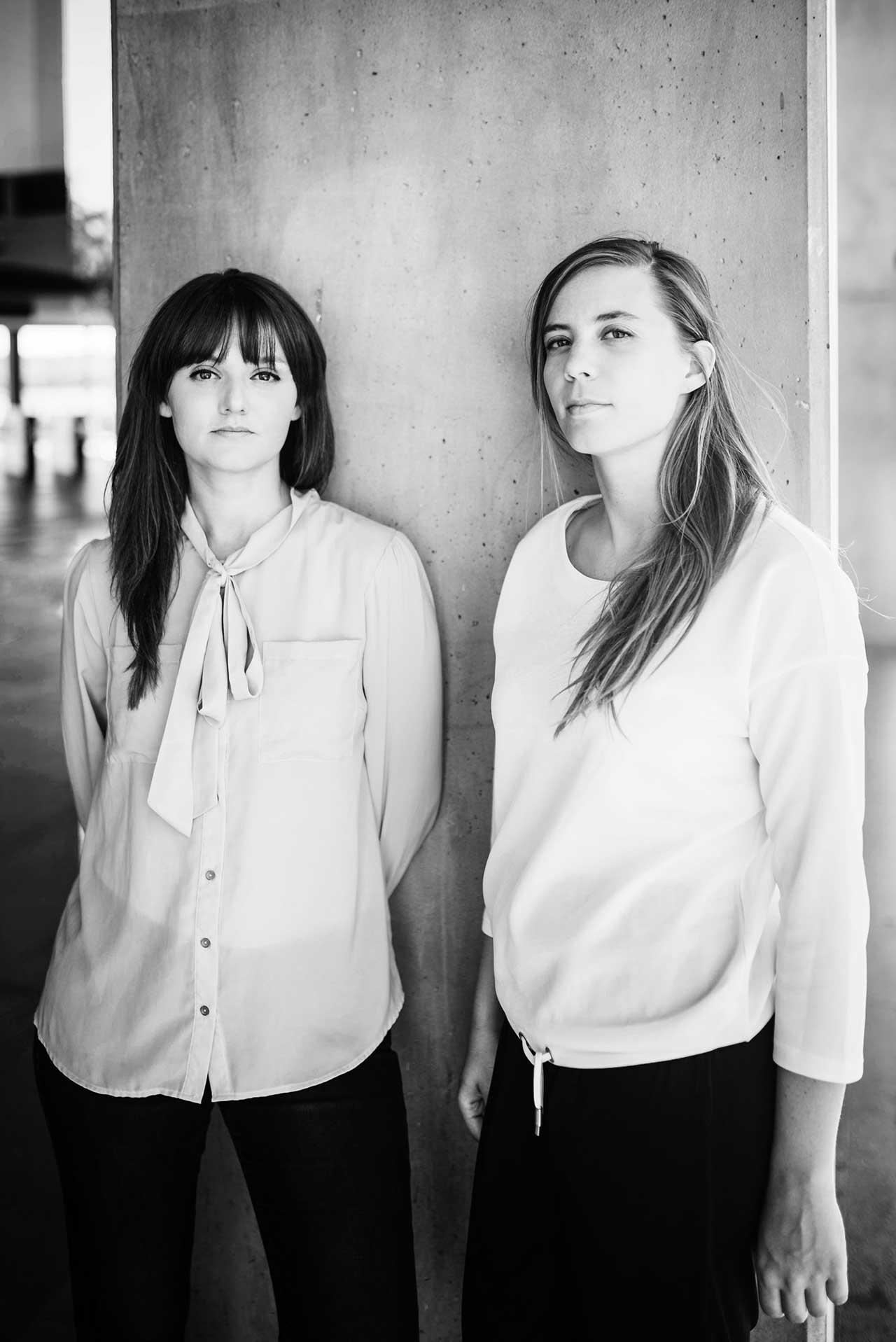 2/24 Photos
3/24 Photos
4/24 Photos
5/24 Photos
6/24 Photos
7/24 Photos
8/24 Photos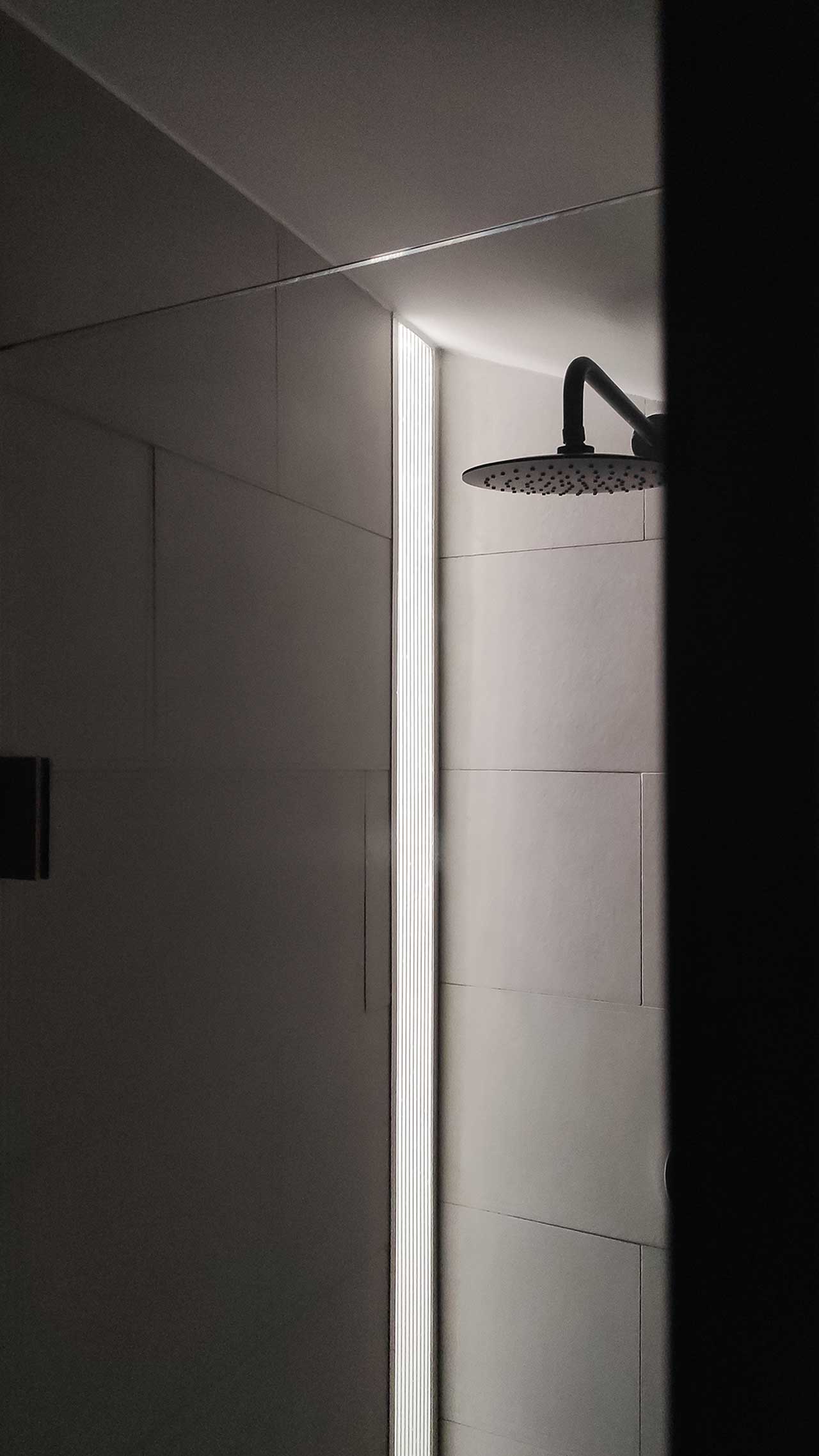 9/24 Photos
10/24 Photos
11/24 Photos
12/24 Photos
13/24 Photos
14/24 Photos
15/24 Photos
16/24 Photos
17/24 Photos
18/24 Photos
19/24 Photos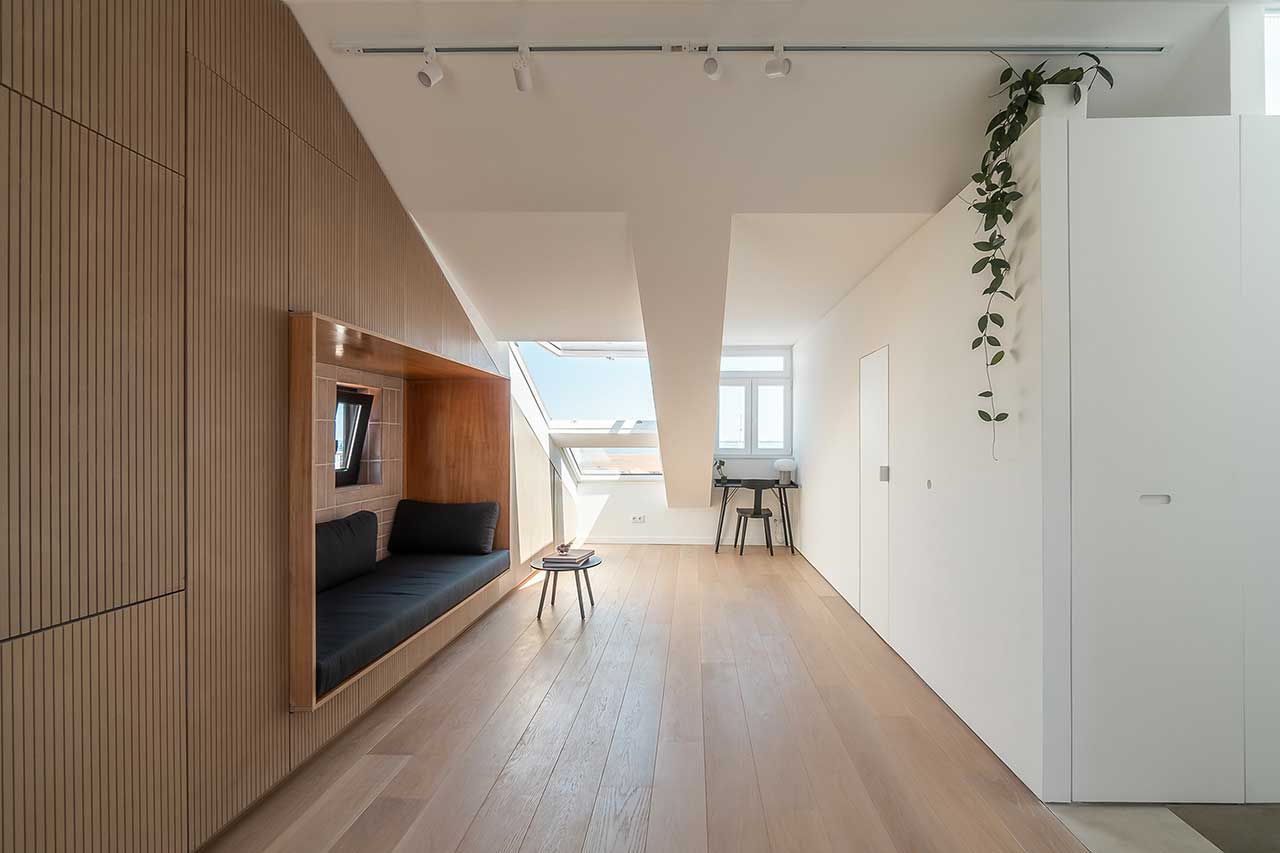 20/24 Photos
21/24 Photos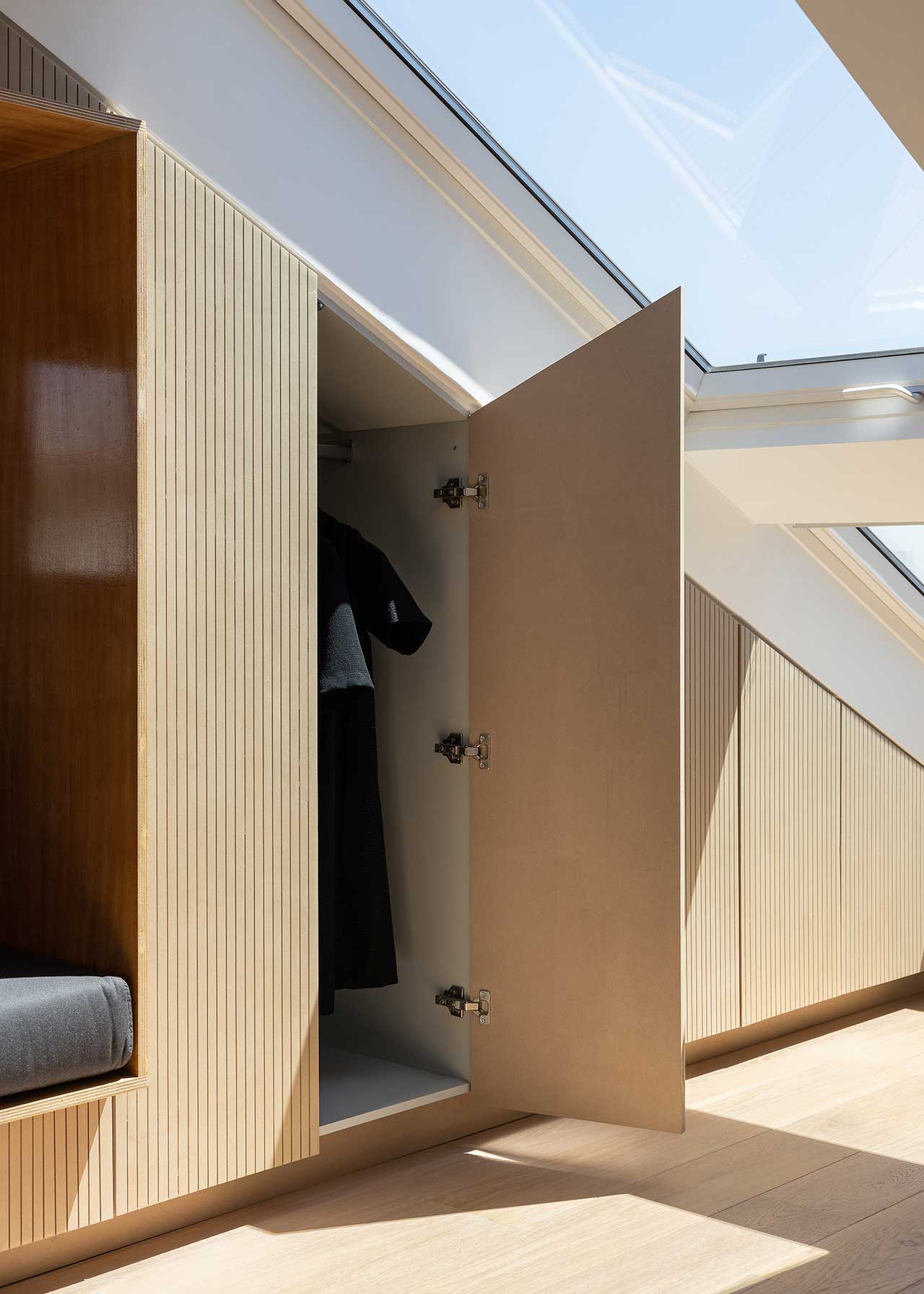 22/24 Photos
23/24 Photos
24/24 Photos
The 645-square-foot MARVILA ATTIC did not begin like this. Prior to KEMA studio renovating the space, it was an attic in disrepair in an old industrial area of Lisbon, Portugal. Finally, the neighborhood is undergoing a revitalization and this project is a part of it. KEMA studio transformed the unlivable attic into a bright and airy apartment with views of the nearby Tagus River.
The renovation required a brand new roof and interior structure, leaving behind the only salvageable components, the floor structure and gable walls. A full bathroom and private entry were added to round out the space's function.
To maximize the natural light and airiness of the new design, the private areas are contained in a separate volume, leaving the public space open.
A separate volume in the living area houses storage, an embedded sofa, and the kitchen behind fluted wood panels. That leaves the remaining space as open and minimal as possible.
Four new skylights and two dormer windows are added to fill the space with daylight.
There's even hidden storage in the wall by the entry stairs, perfect for jackets and shoes.
A window above the bedroom volume and a mirror on the back wall keeps the stairs well-lit.
Overall, the minimalist design comprises natural tones and sustainable + eco-friendly materials, like fiber cement panels, colored wood fiber panels, plywood, metal, brick tiles, and wooden floor.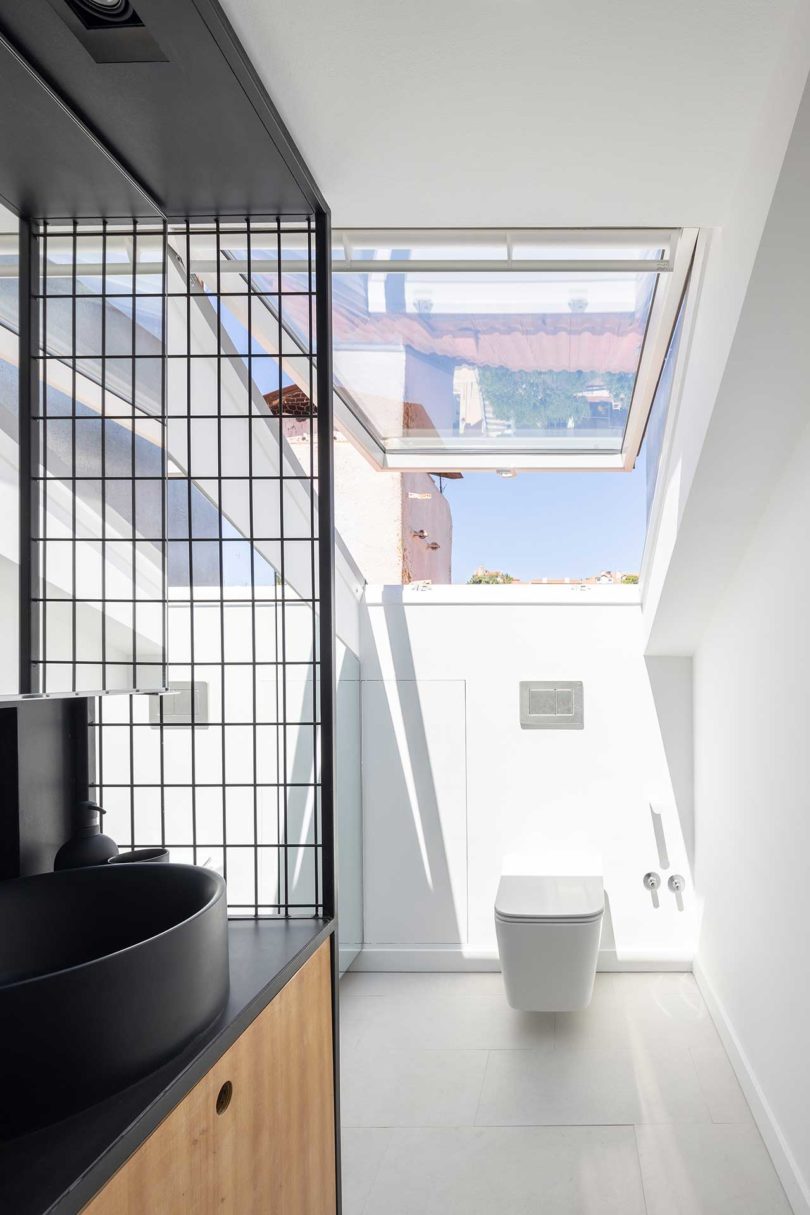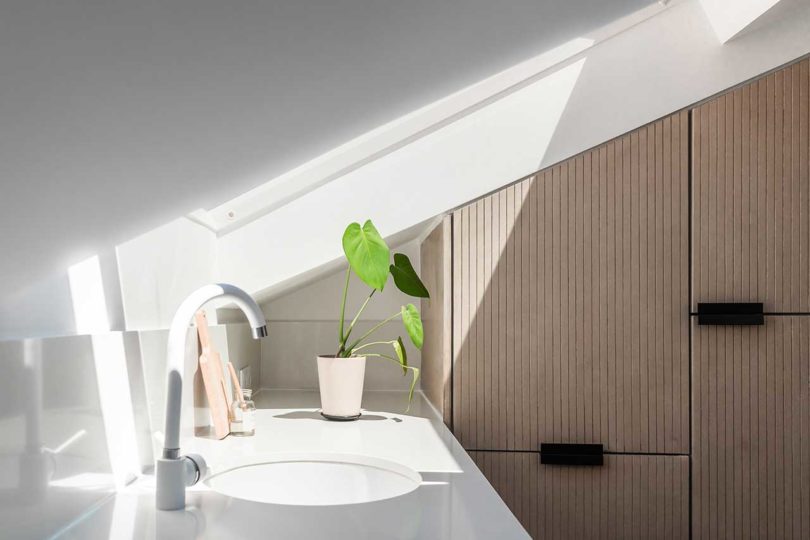 Before: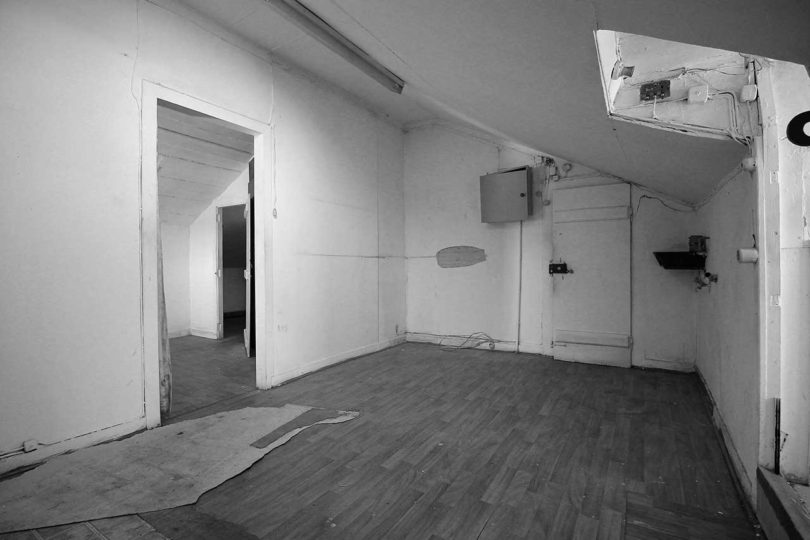 Photos by Alexander Bogorodskiy and Eliza Borkowska – KEMA studio.