Many times, all-white apartments miss the mark with their starkness and lack of personality. When done right though, there's something completely alluring about it. This skinny, 42 square meter (452 square feet) apartment in Tel Aviv was designed by Yael Perry as a holiday pad for a family that enjoys entertaining.
The apartment is long and narrow with the bedroom angled off at a 45 degree bend. Designed with a sleek, minimalist aesthetic, the interior is bright and airy, despite its modest size. The renovation added much needed storage, along with a larger bathroom to function better for the family's needs. There wasn't enough space to have a living room and dining room, so they only incorporated a table and chairs to work for both.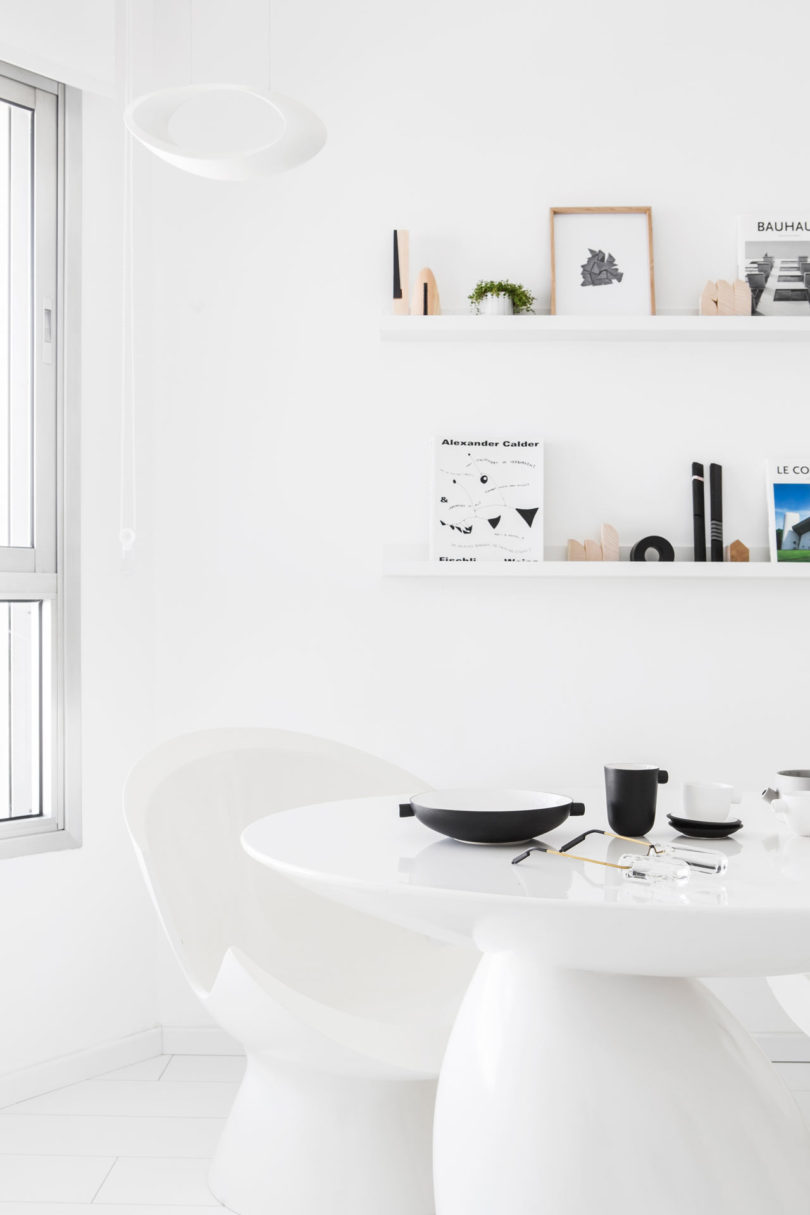 By keeping most everything white, the small space feels much larger than it actually is. Wide wooden planks in white cover the floors, and the walls, cabinets, and even the furniture was designed in white as well for visually continuity.
Lots of storage was built into the kitchen, which was designed along one wall. The appliances were integrated into the cabinets to keep the kitchen as minimalist as possible.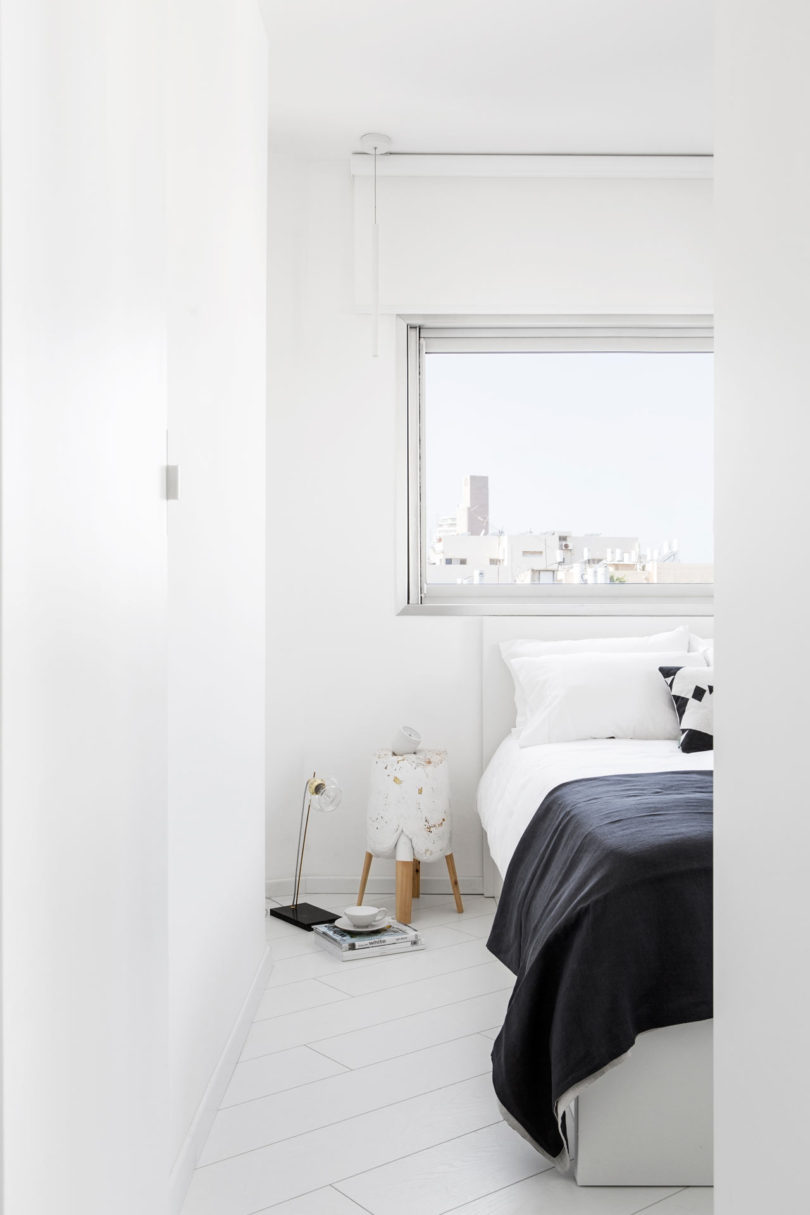 The wall between the living room and bedroom was replaced with a custom closet that works on both sides – a mounting wall for the TV on one side and storage on the other.
Photos by Itay Benit.