An Attic Apartment in Prague Undergoes Dramatic Renovation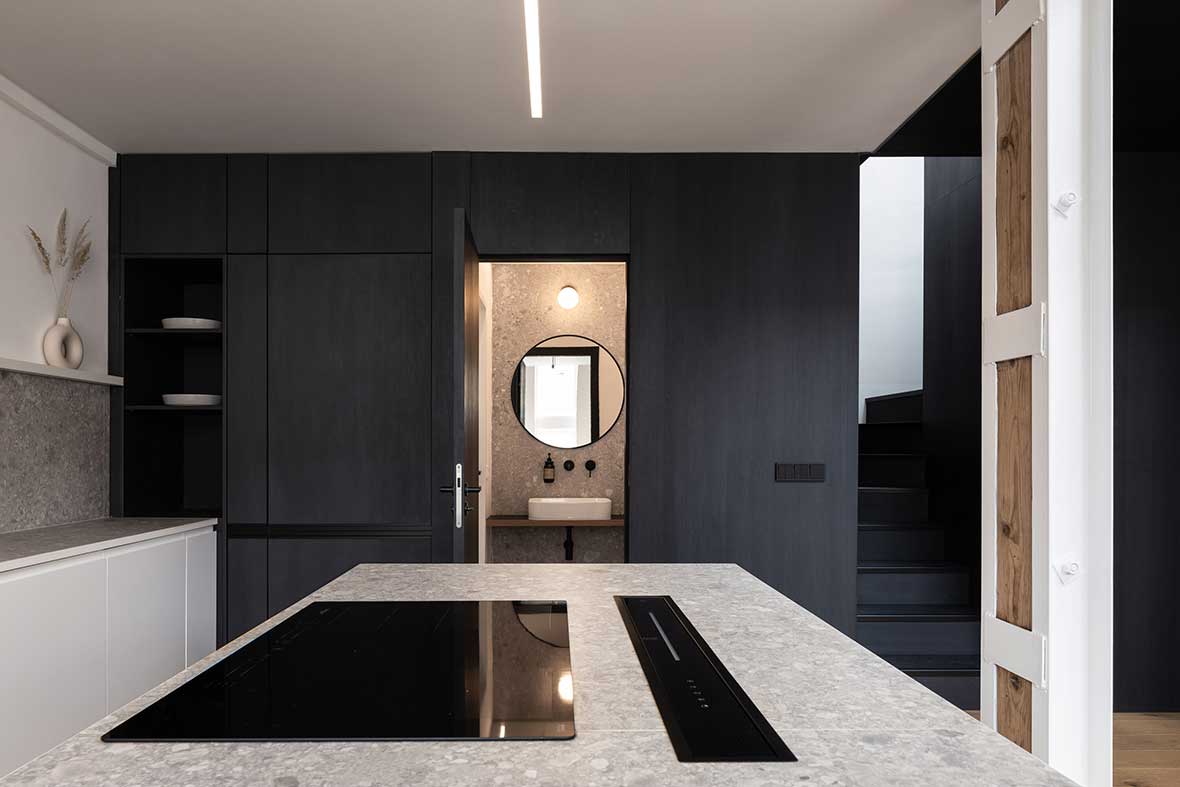 An Attic Apartment in Prague Undergoes Dramatic Renovation
1/19 Photos
2/19 Photos
3/19 Photos
4/19 Photos
5/19 Photos
6/19 Photos
7/19 Photos
8/19 Photos
9/19 Photos
10/19 Photos
11/19 Photos
12/19 Photos
13/19 Photos
14/19 Photos
15/19 Photos
16/19 Photos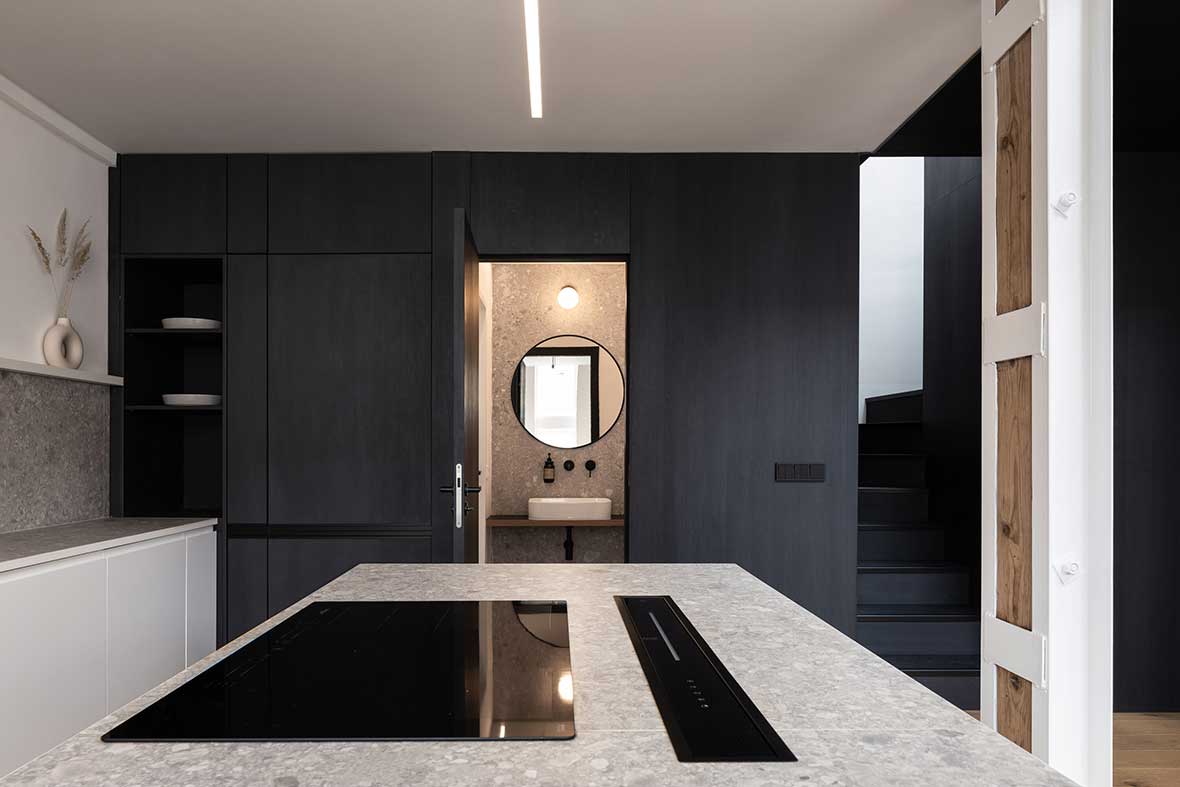 17/19 Photos
18/19 Photos
19/19 Photos
The idea that generally comes to mind when thinking of attic apartments is a cramped, dark space with little head room but Komon architekti can easily prove that theory wrong. The Attic Apartment with a Black Box project resides in a 1930's townhouse in Prague Libeň where the attic was turned into an apartment in the 1990s. The apartment was chopped up into too many small rooms leading Komon architekti to open it up to form a light-filled, double-height space that feels much larger than its 84 square meters (approx. 904 square feet).
The living room benefits from the newly opened up head space allowing for a tall bookshelf and a pair of Neverending Glory glass pendants from Lasvit to vertically fill the space without blocking it.
While most of the apartment is white, a black wooden box is built into the center to house a small bathroom, the staircase, and catwalk on the second level. The design opened up the layout without requiring any structural changes.
A pale grey terrazzo is used for the kitchen countertops and backsplash, as well as for the bathroom surfaces.
The minimalist kitchen features simple white cabinets for the lowers and a single open shelf that spans the length of the kitchen in place of upper cabinets.
The windows built into the slanted roofline fill the space with natural light thanks to the open layout.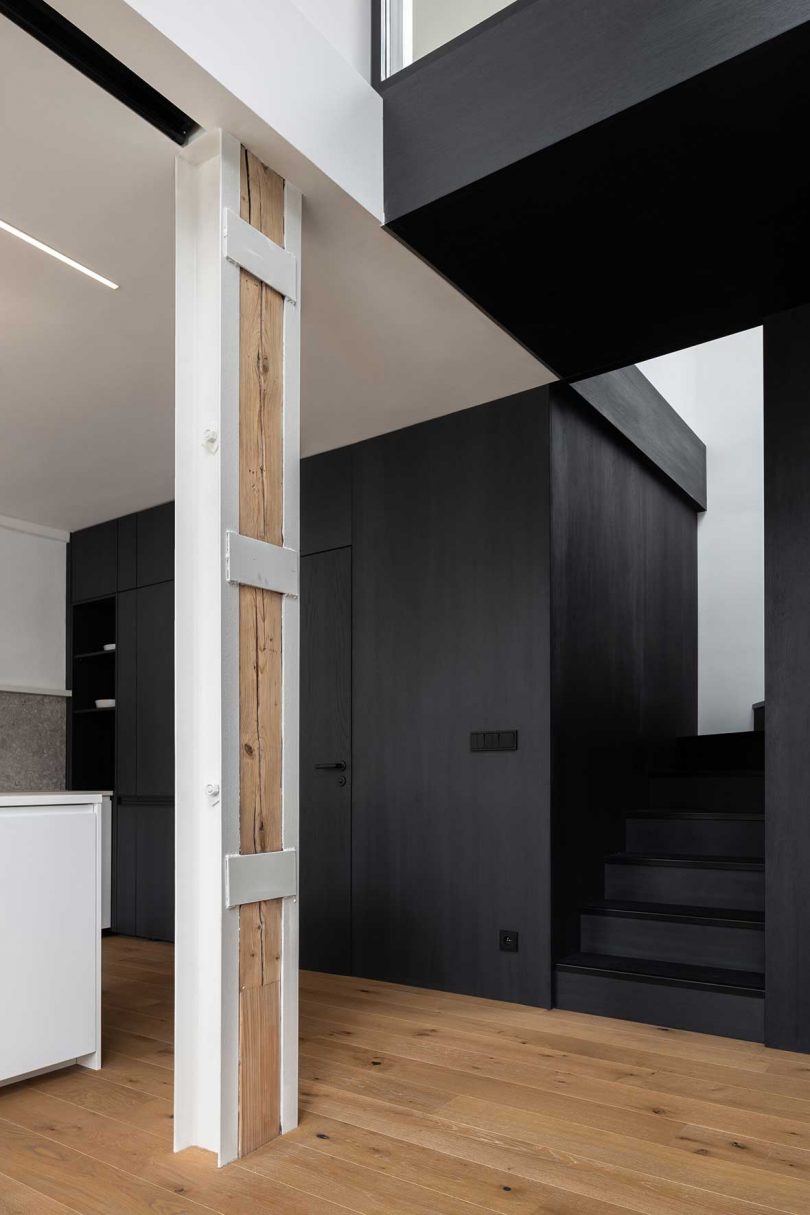 The original roof trusses and steel posts are left exposed adding character to the new space.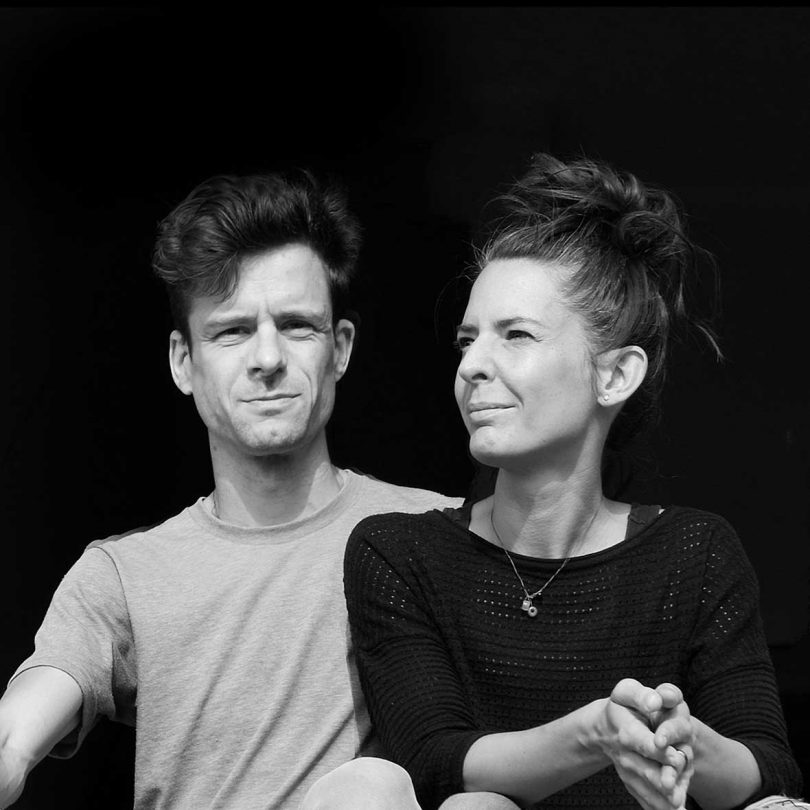 Photos by Tomáš Slavík.