An Australian Heritage House Welcomes a Modern Addition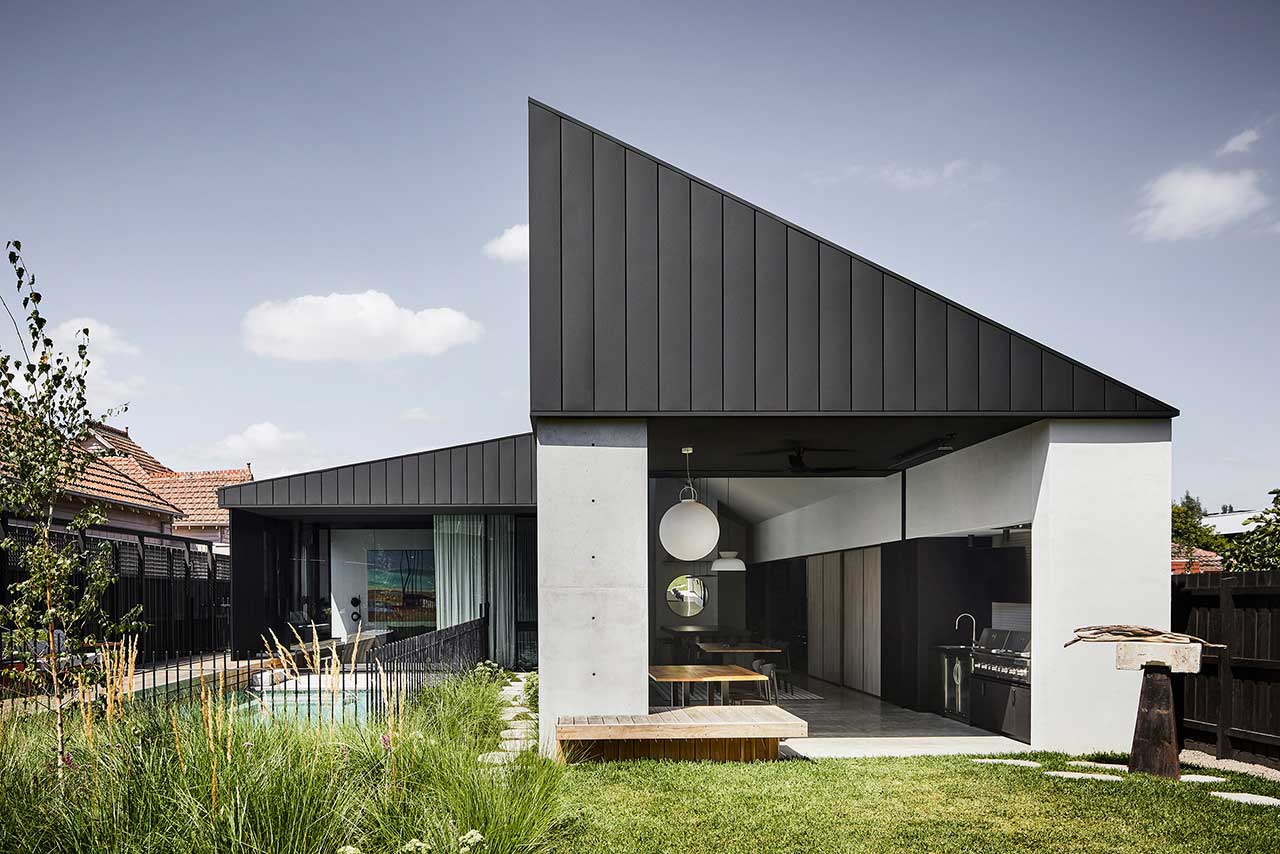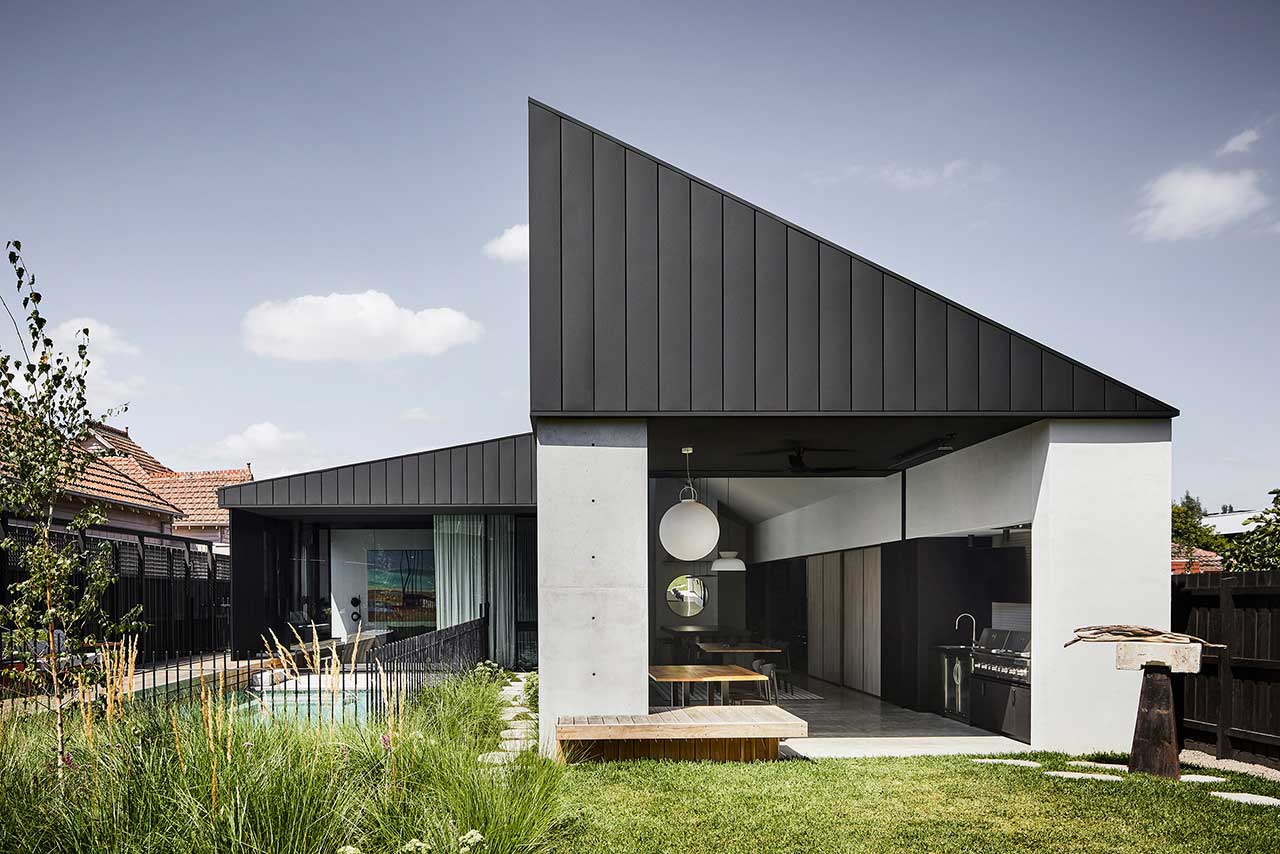 An Australian Heritage House Welcomes a Modern Addition
1/22 Photos
2/22 Photos
3/22 Photos
4/22 Photos
5/22 Photos
6/22 Photos
7/22 Photos
8/22 Photos
9/22 Photos
10/22 Photos
11/22 Photos
12/22 Photos
13/22 Photos
14/22 Photos
15/22 Photos
16/22 Photos
17/22 Photos
18/22 Photos
19/22 Photos
20/22 Photos
21/22 Photos
22/22 Photos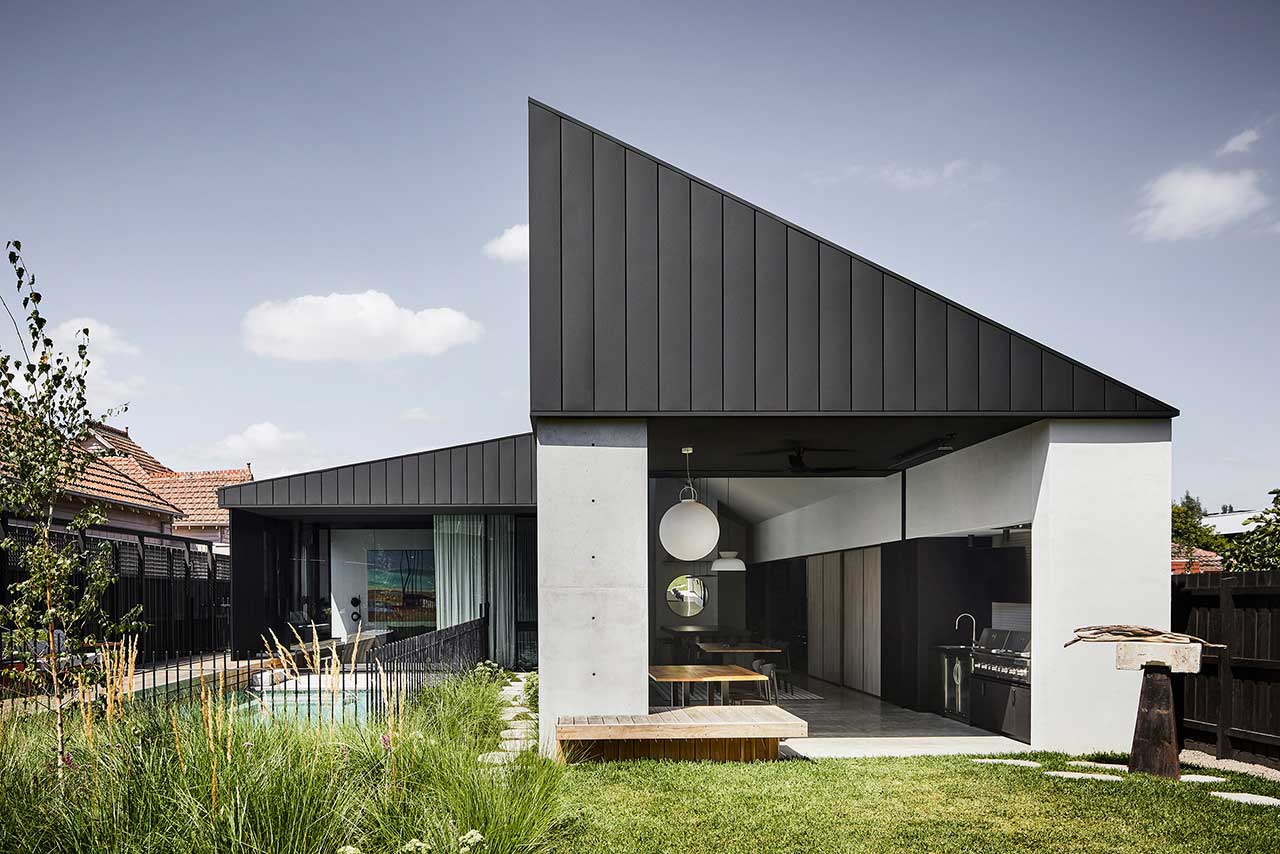 An artist homeowner tasked Splinter Society to open up and design an addition to their existing heritage home. The Colonnade House transitions to a bold, modern extension made of concrete featuring a row of columns – a colonnade – running down the middle, thereby connecting the older part of the house with the garden. The result is a perfectly blended house mullet that's modern, peaceful, and relaxing for the large family to enjoy.
The traditional front of the house features an intersecting gabled roof, which juxtaposes the minimal geometric rooflines marking the newest part of the house.
The Colonnade House is outfitted with solar hot water, water tanks, and photovoltaics that work together for high efficiency.
The existing structure houses the personal areas of the home where most people desire more privacy with closed off spaces. The new section is open and free flowing marking the ideal location for family gatherings and guests.
The concrete columns filter and screen light as it passes from the swimming pool and garden to the interior living spaces. In between the columns cozy window ledges offer casual sitting spots to enjoy garden views.
A mostly monochromatic color palette graces the interior through hand-brushed woods, plasters, concrete, and ceramic tiles. In addition, dark mirrors, metal sheeting, and decorative steelwork create reflective surfaces amongst the muted tones.
The black bar stools are actually from K-mart, proving good design doesn't have to cost a fortune!
Visitors pass by the original front of the black painted house to enter where the two structures meet on the side.
Photos by Sharyn Cairns.