An Eclectic Loft in Kyiv Houses Treasures From Past and Present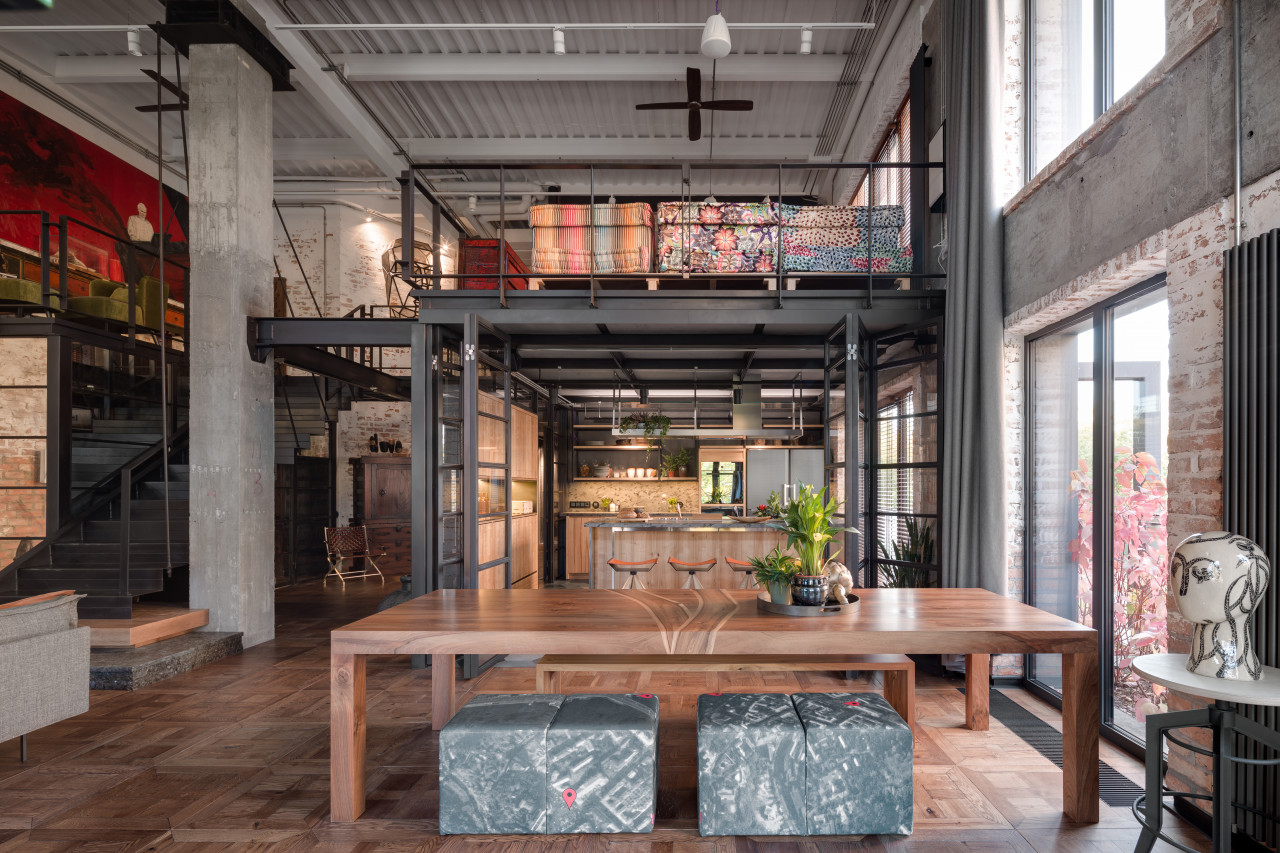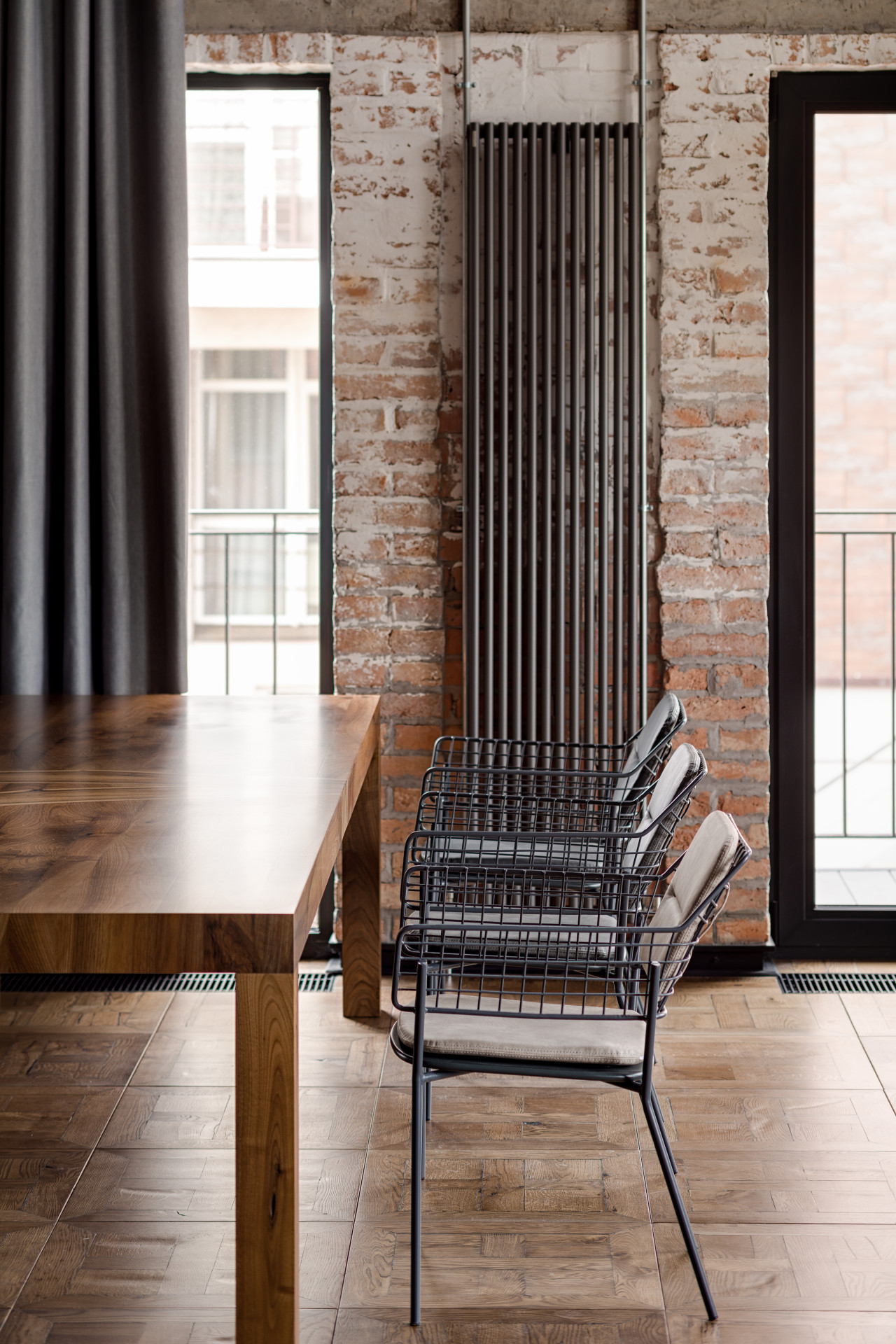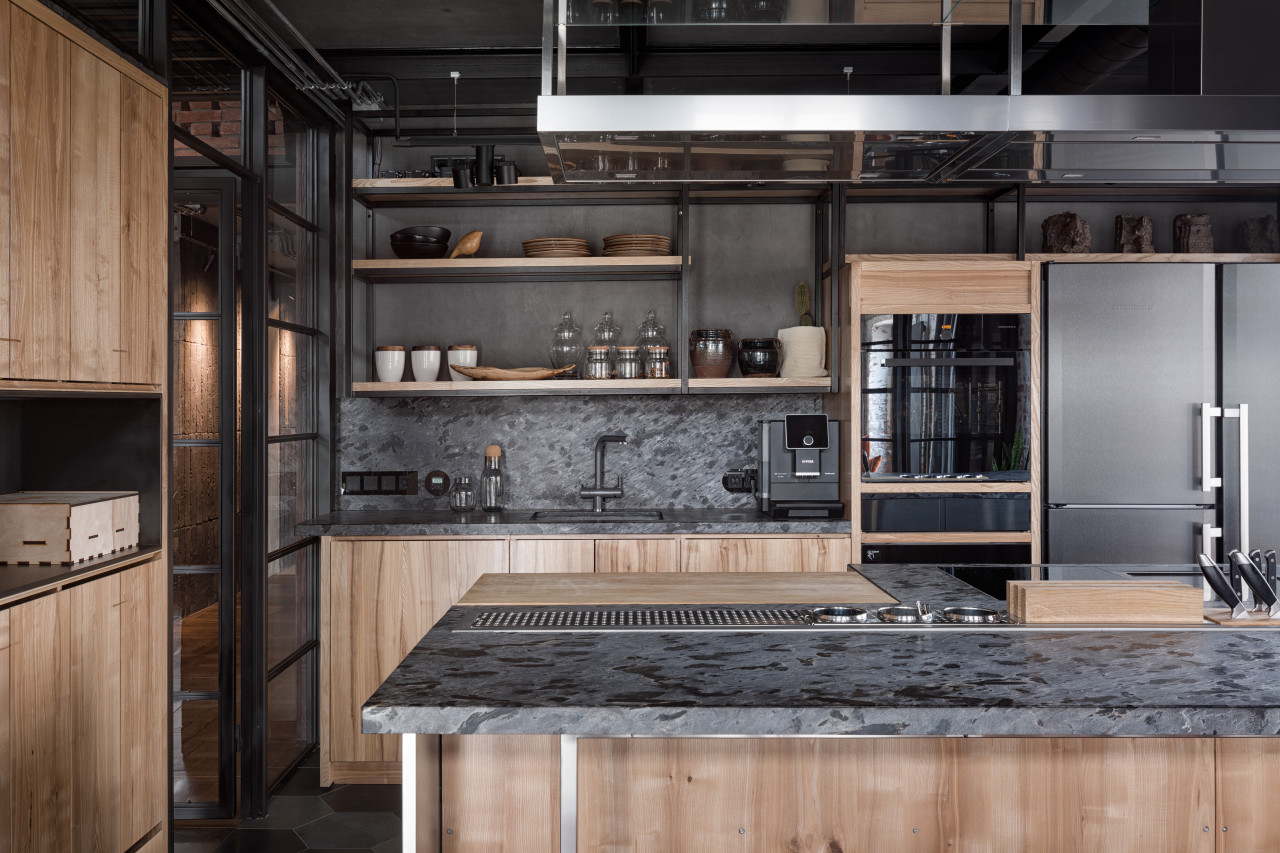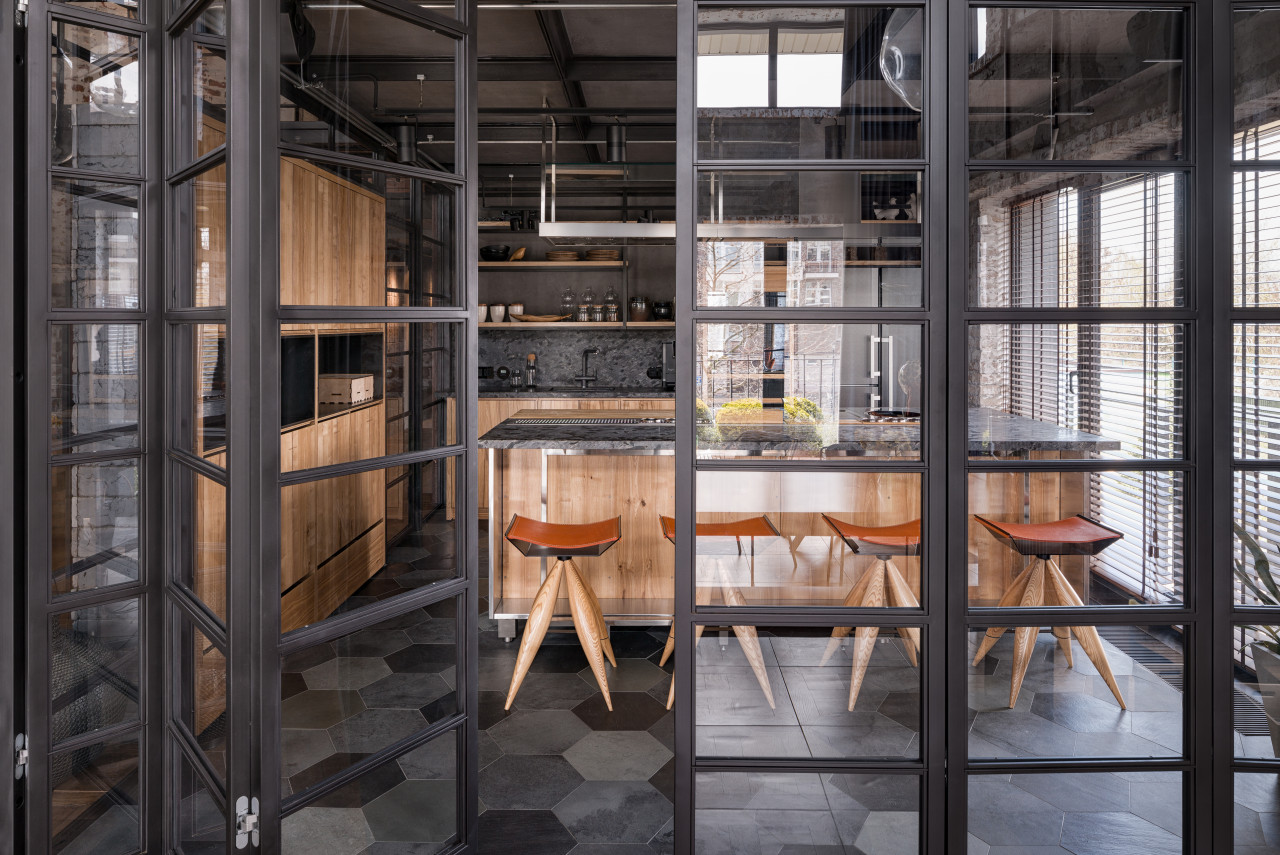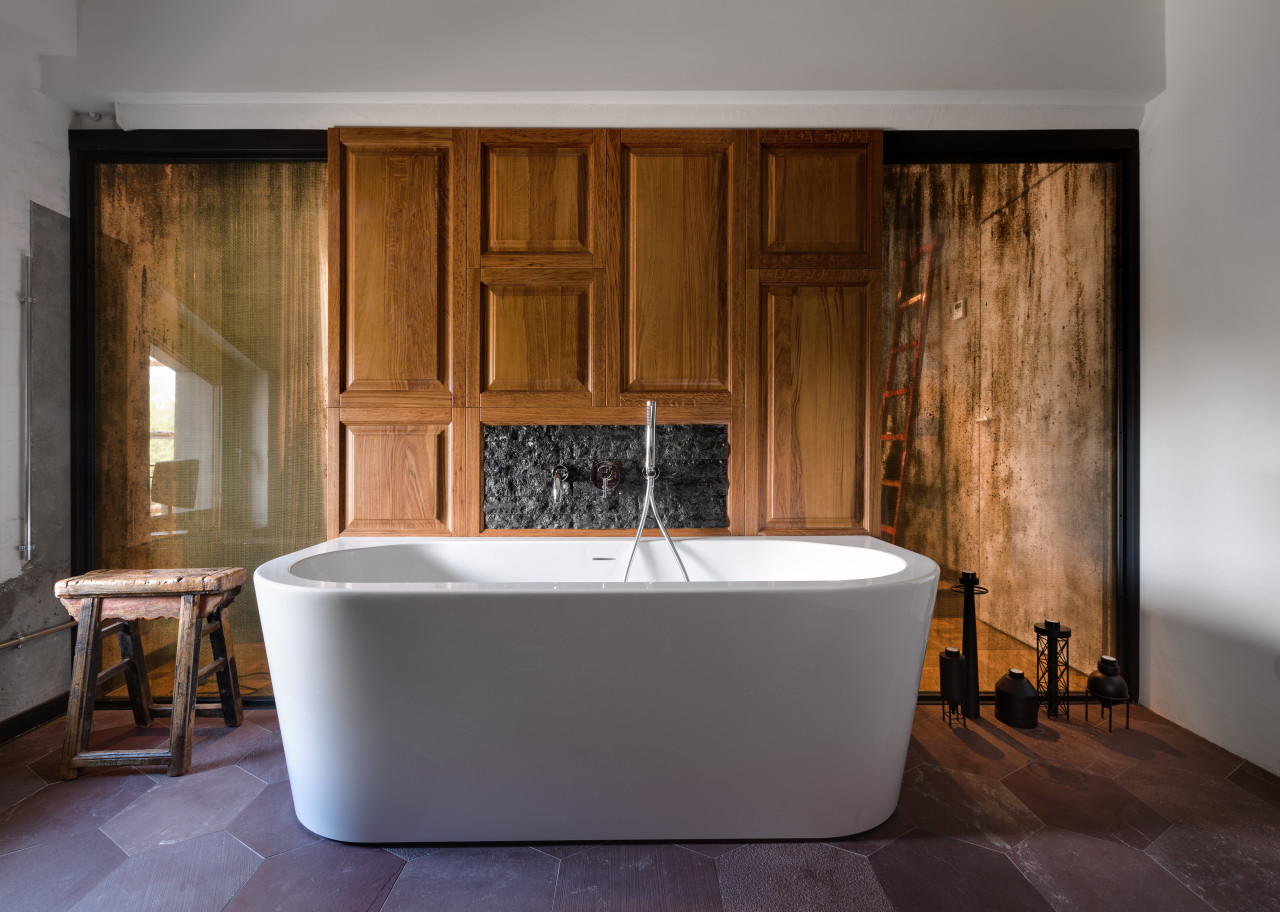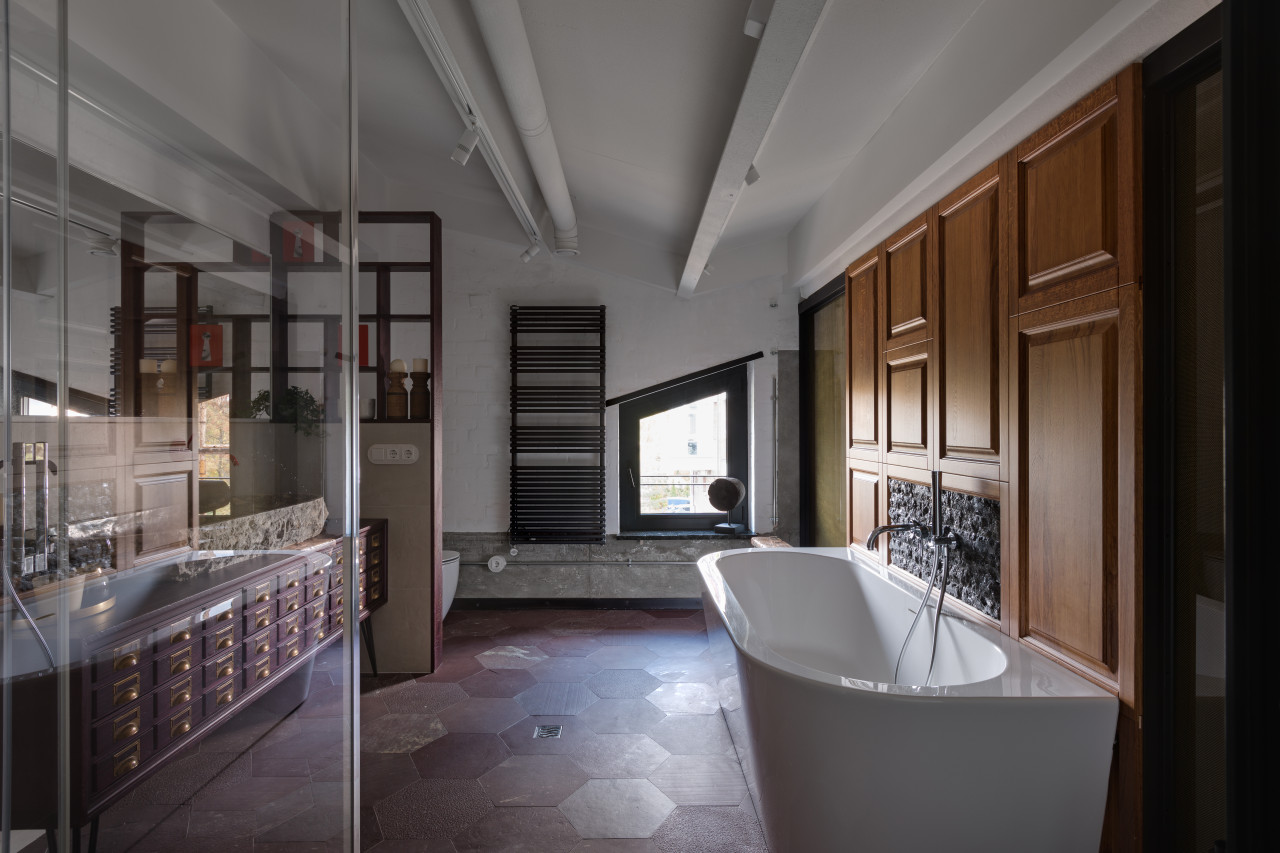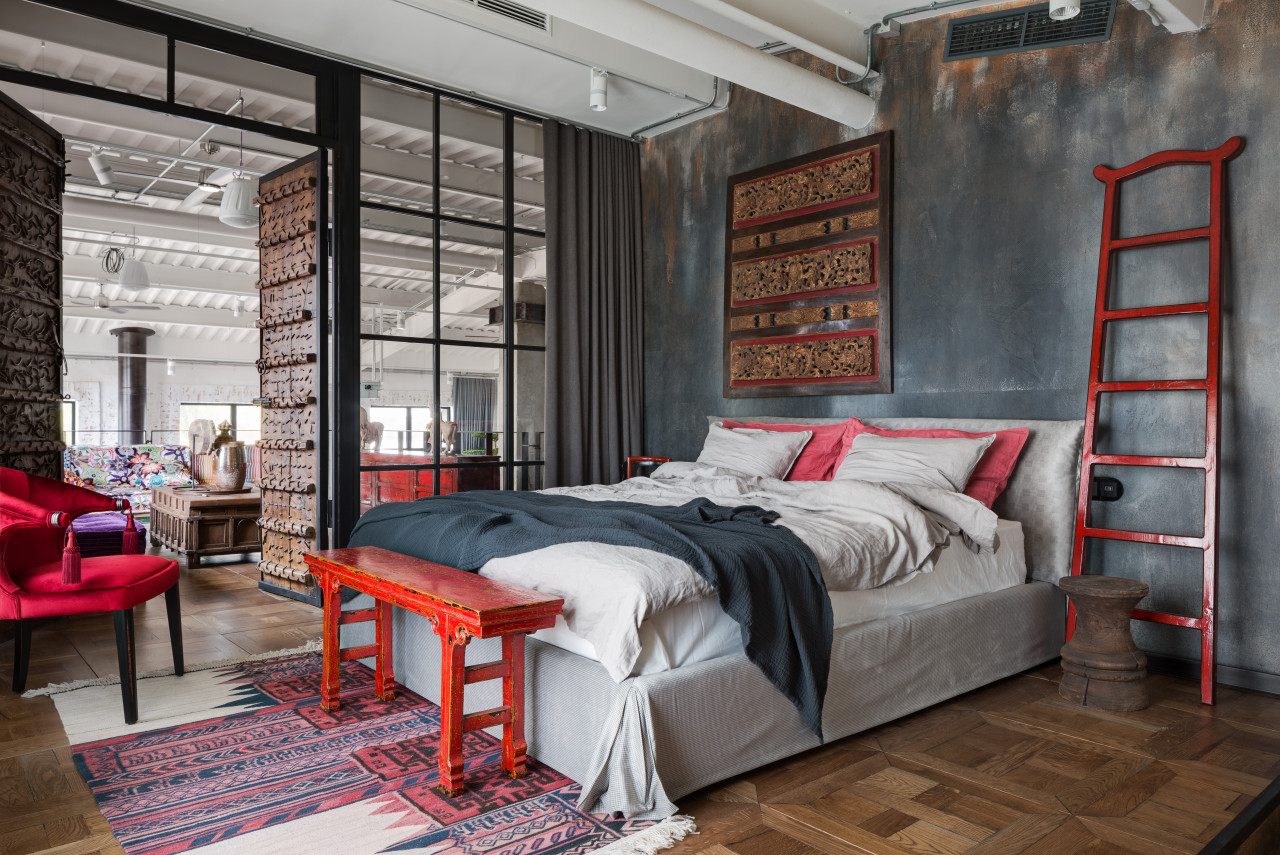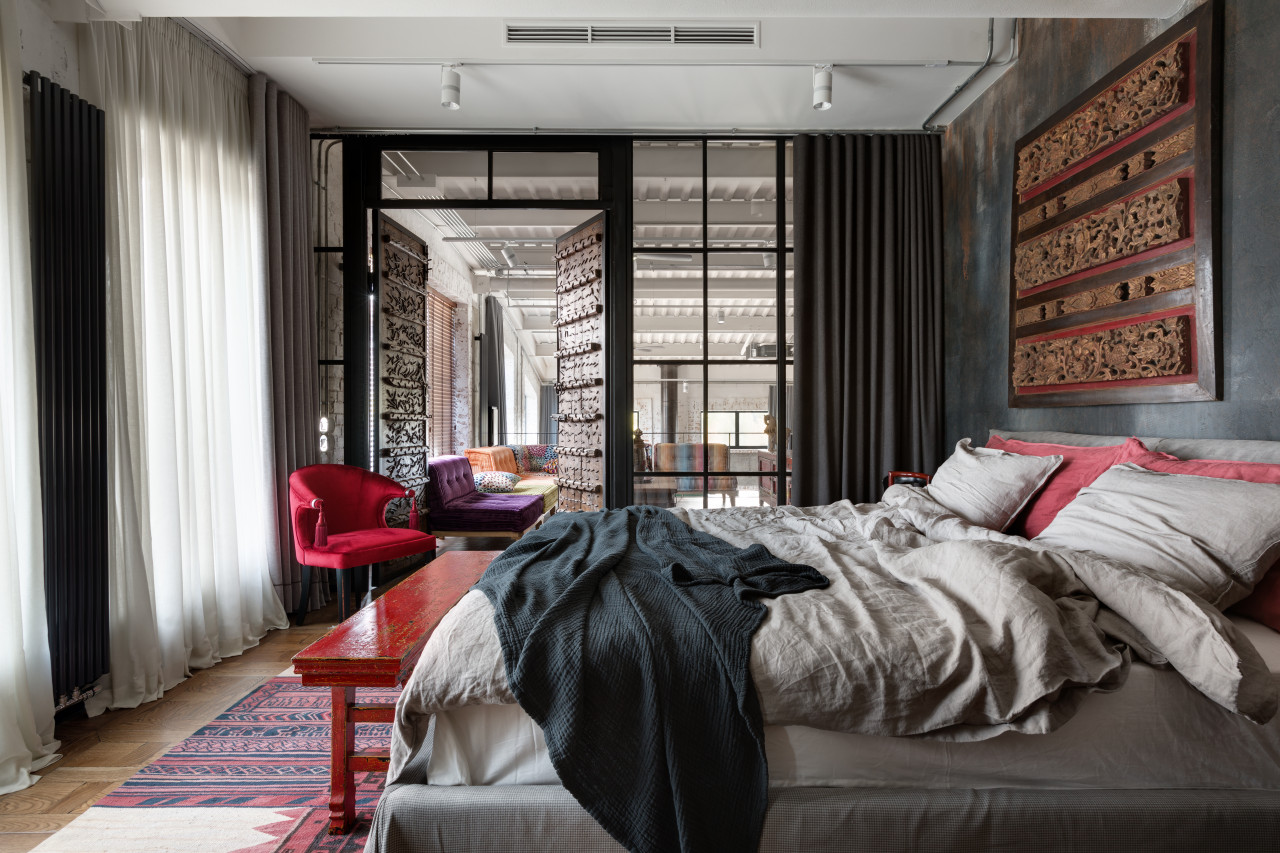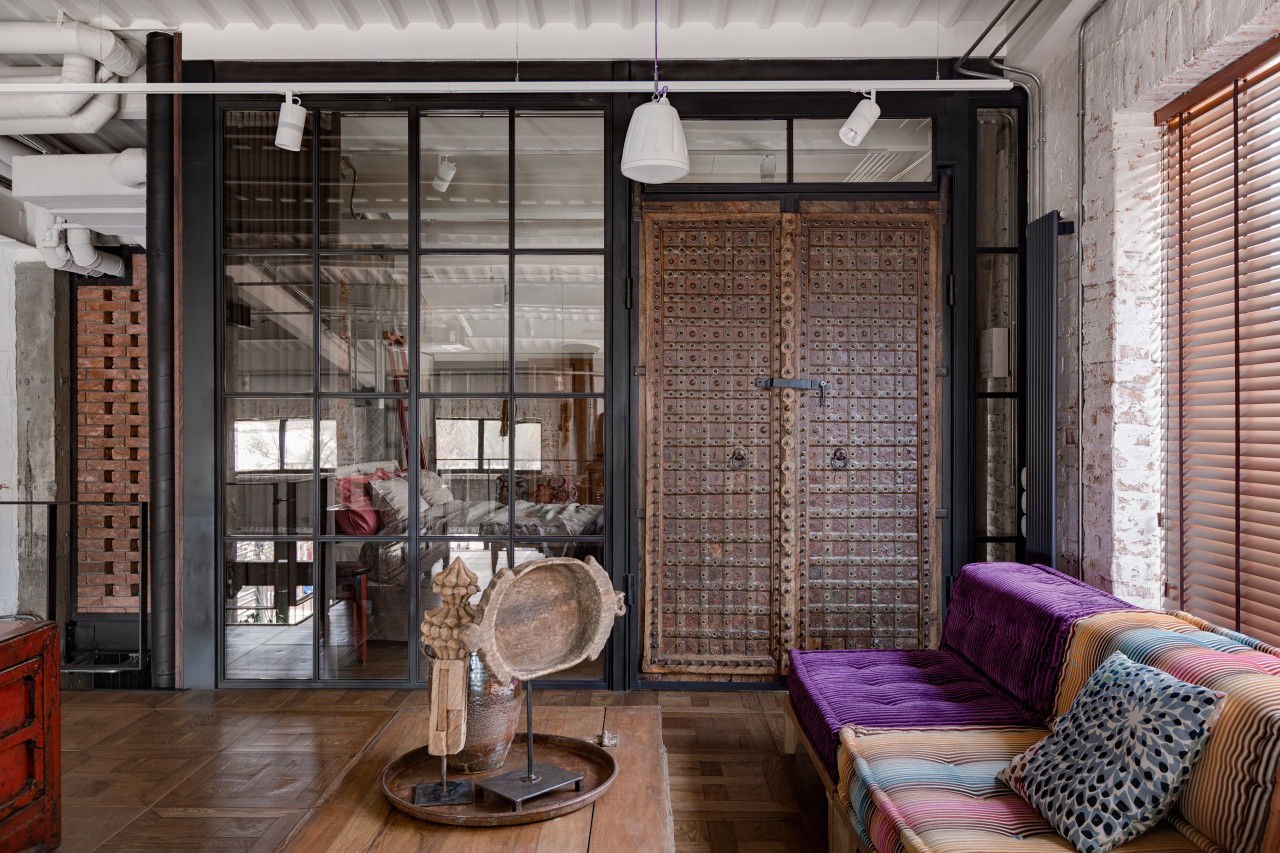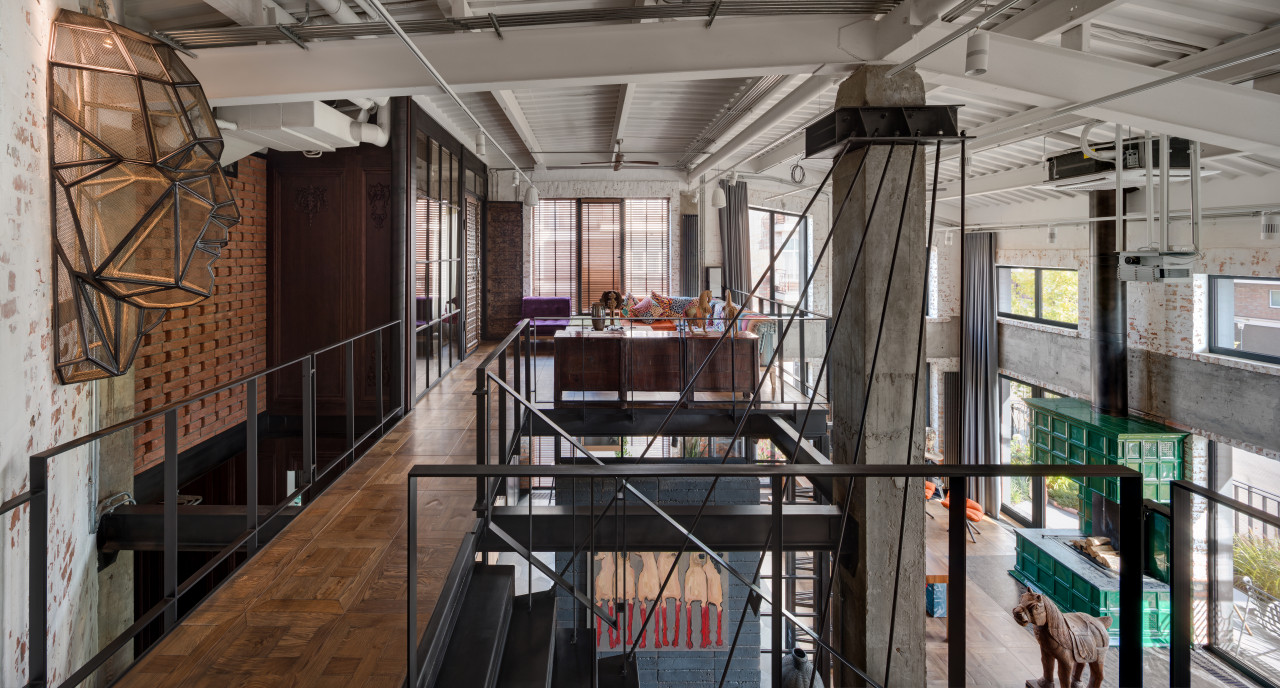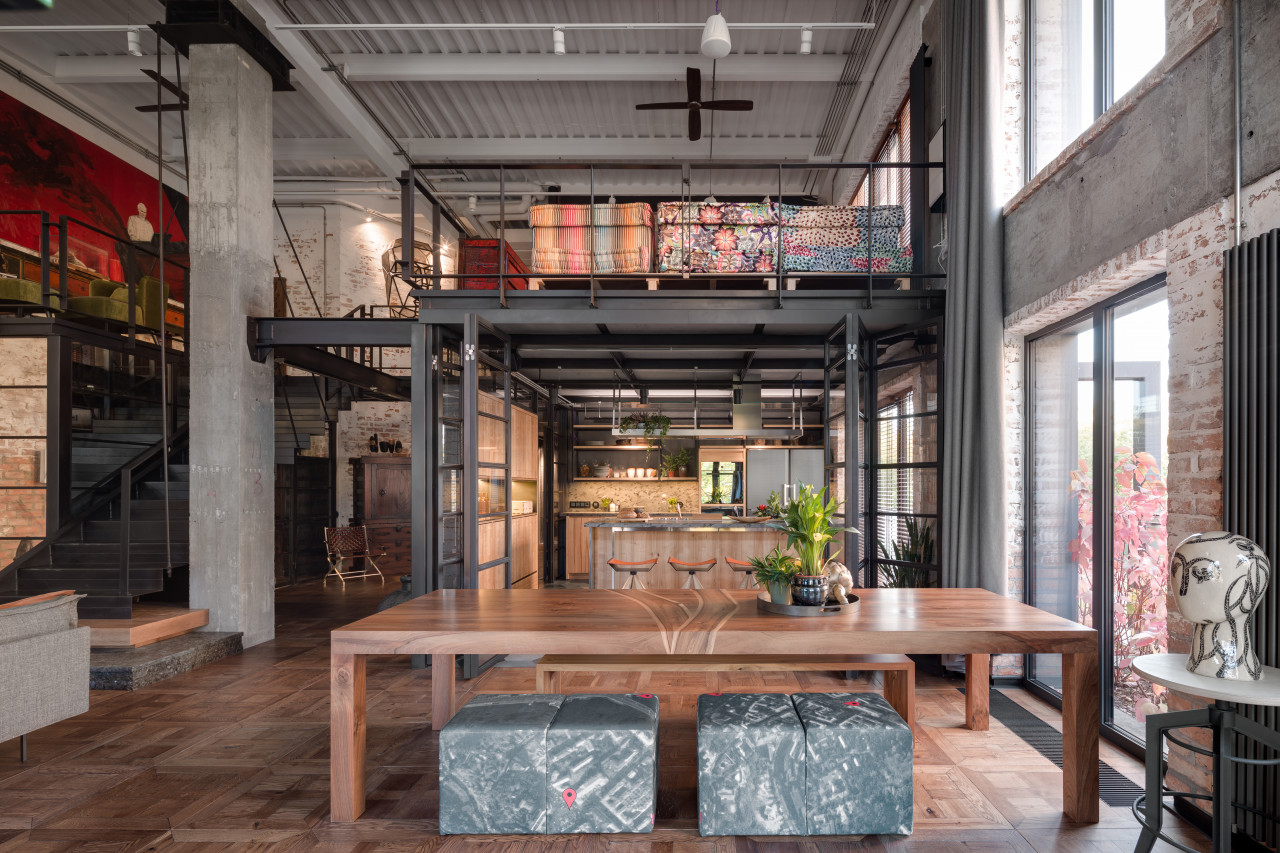 An Eclectic Loft in Kyiv Houses Treasures From Past and Present
1/23 Photos
2/23 Photos
3/23 Photos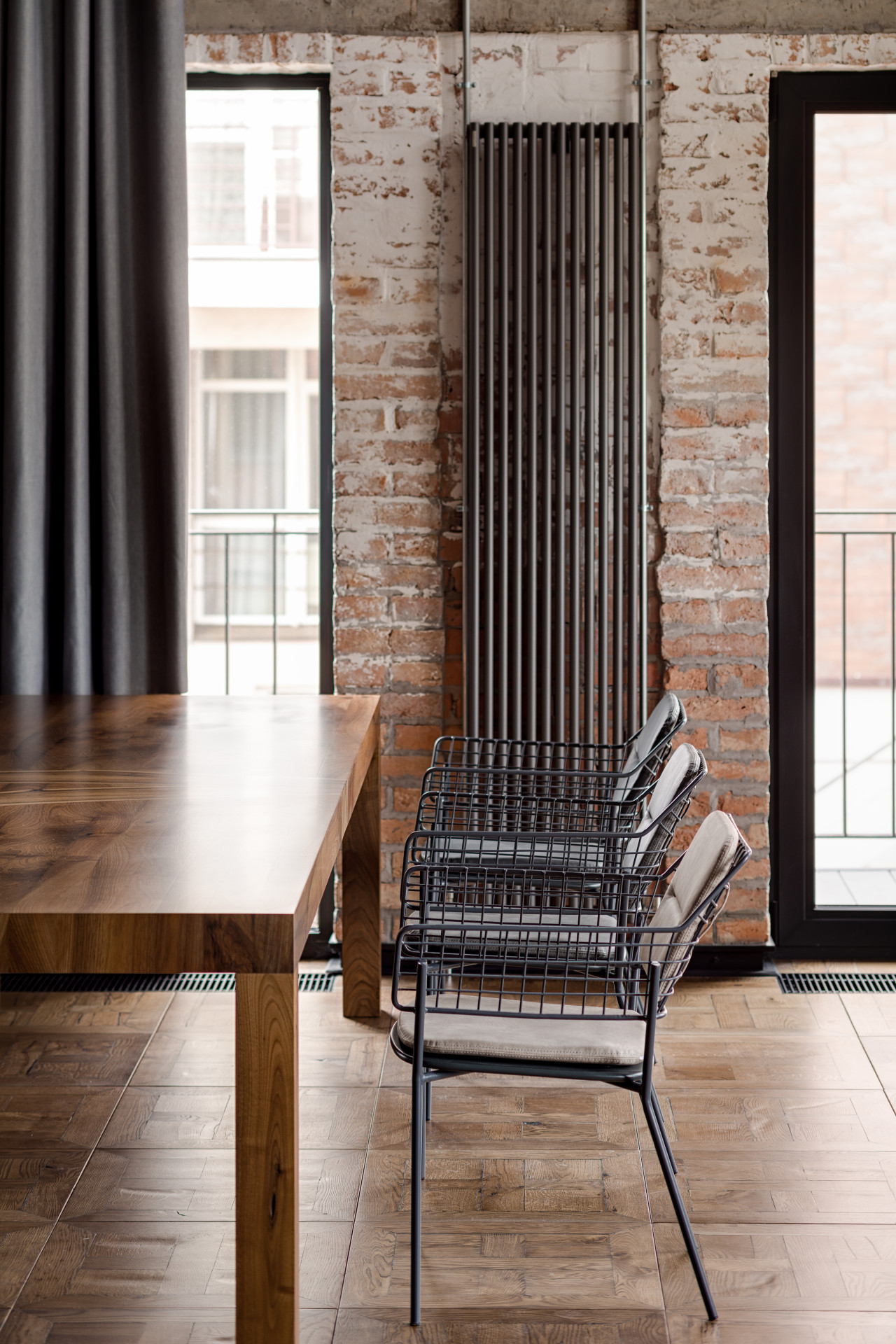 4/23 Photos
5/23 Photos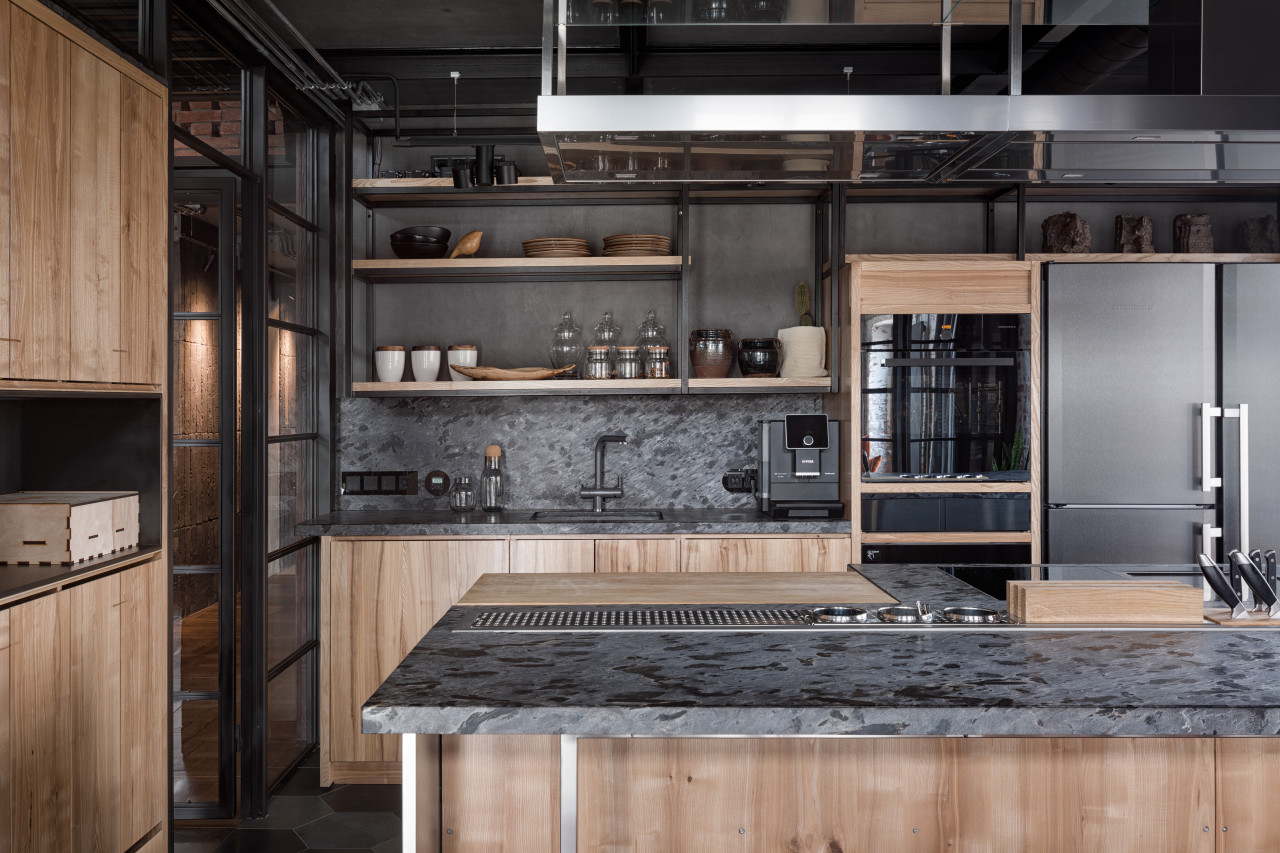 6/23 Photos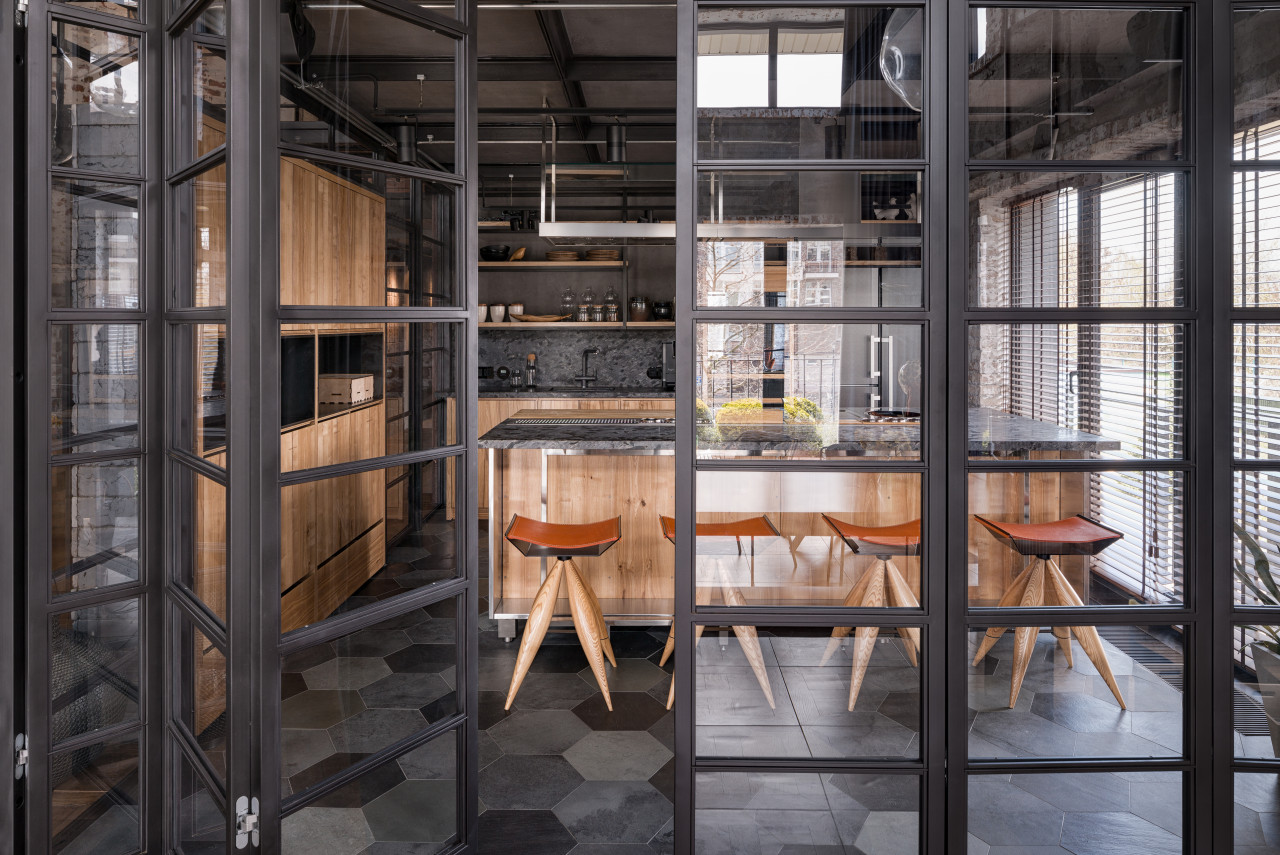 7/23 Photos
8/23 Photos
9/23 Photos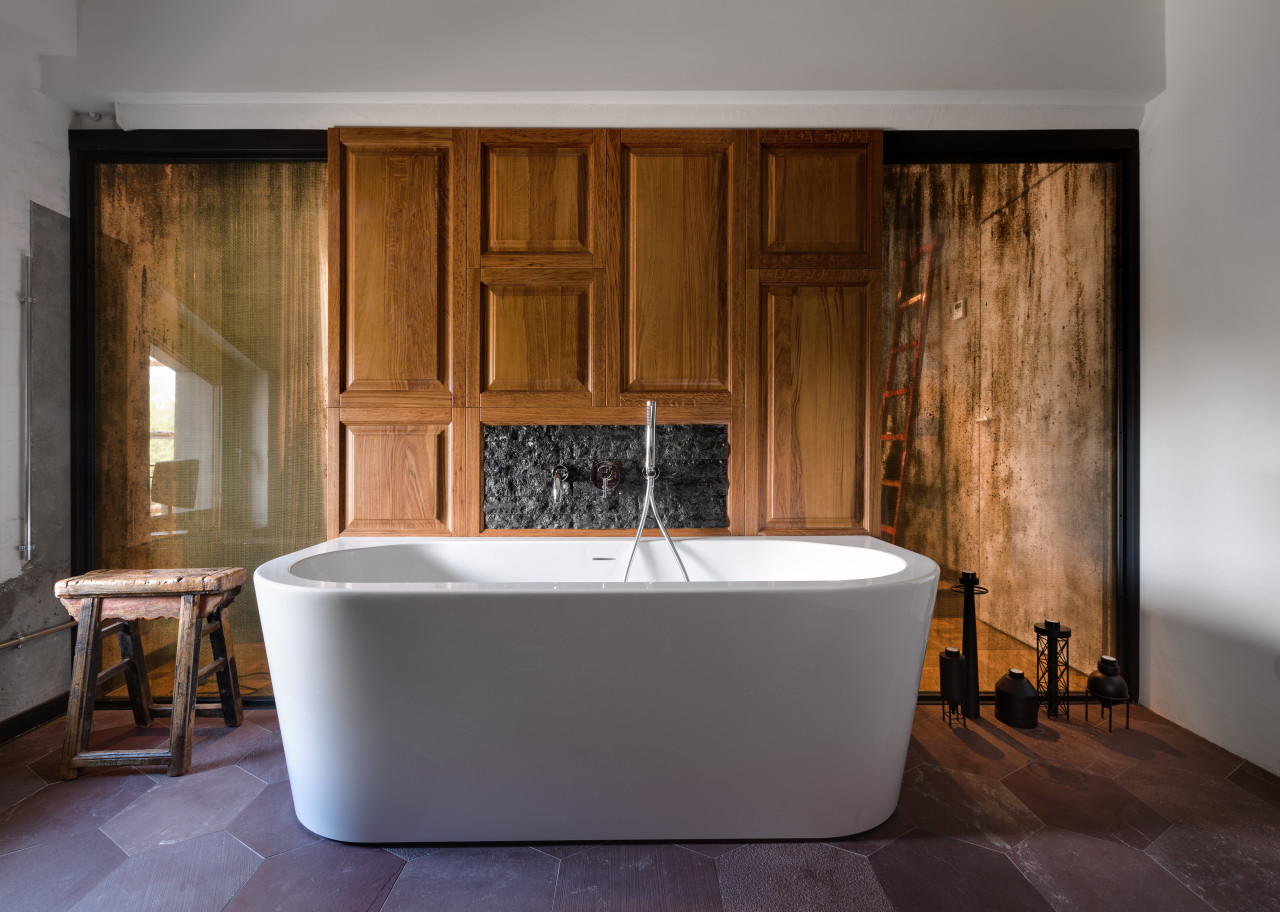 10/23 Photos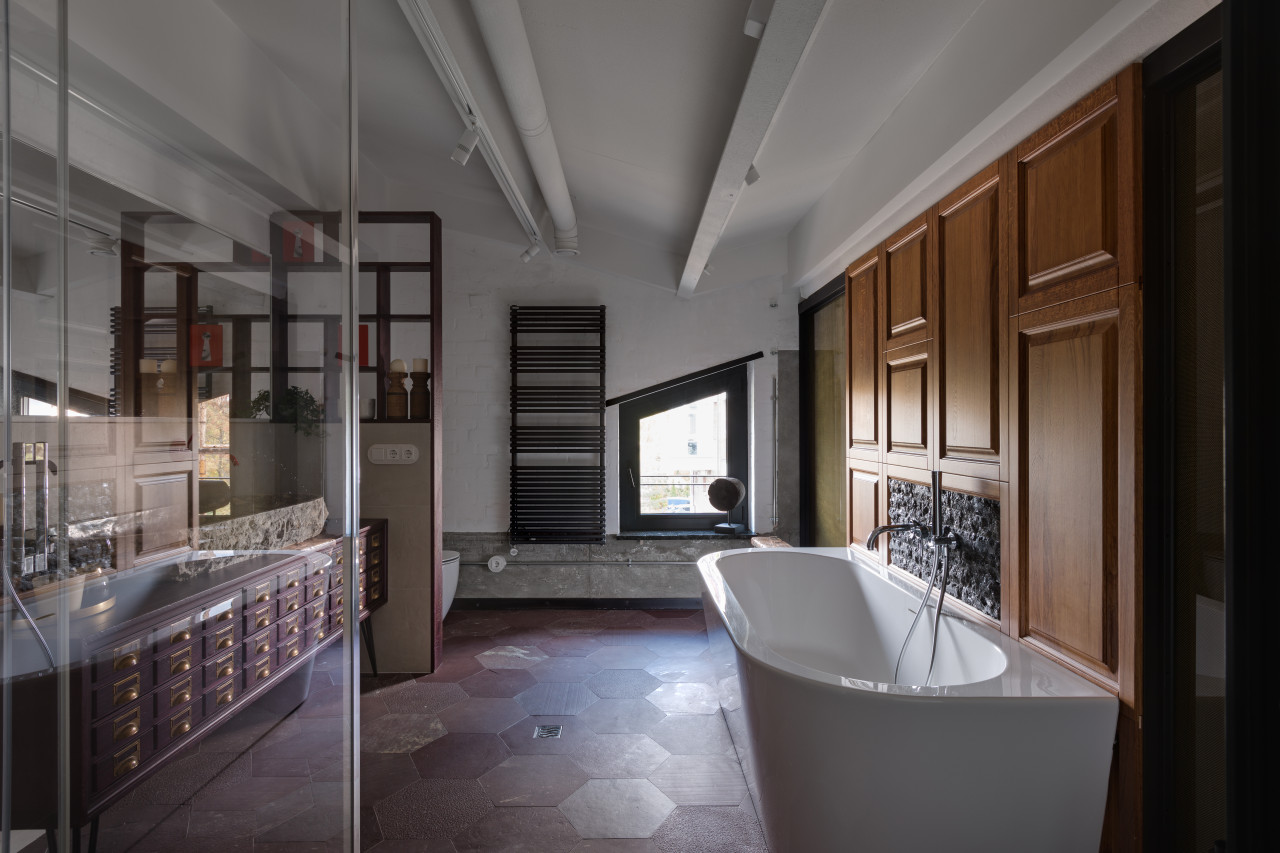 11/23 Photos
12/23 Photos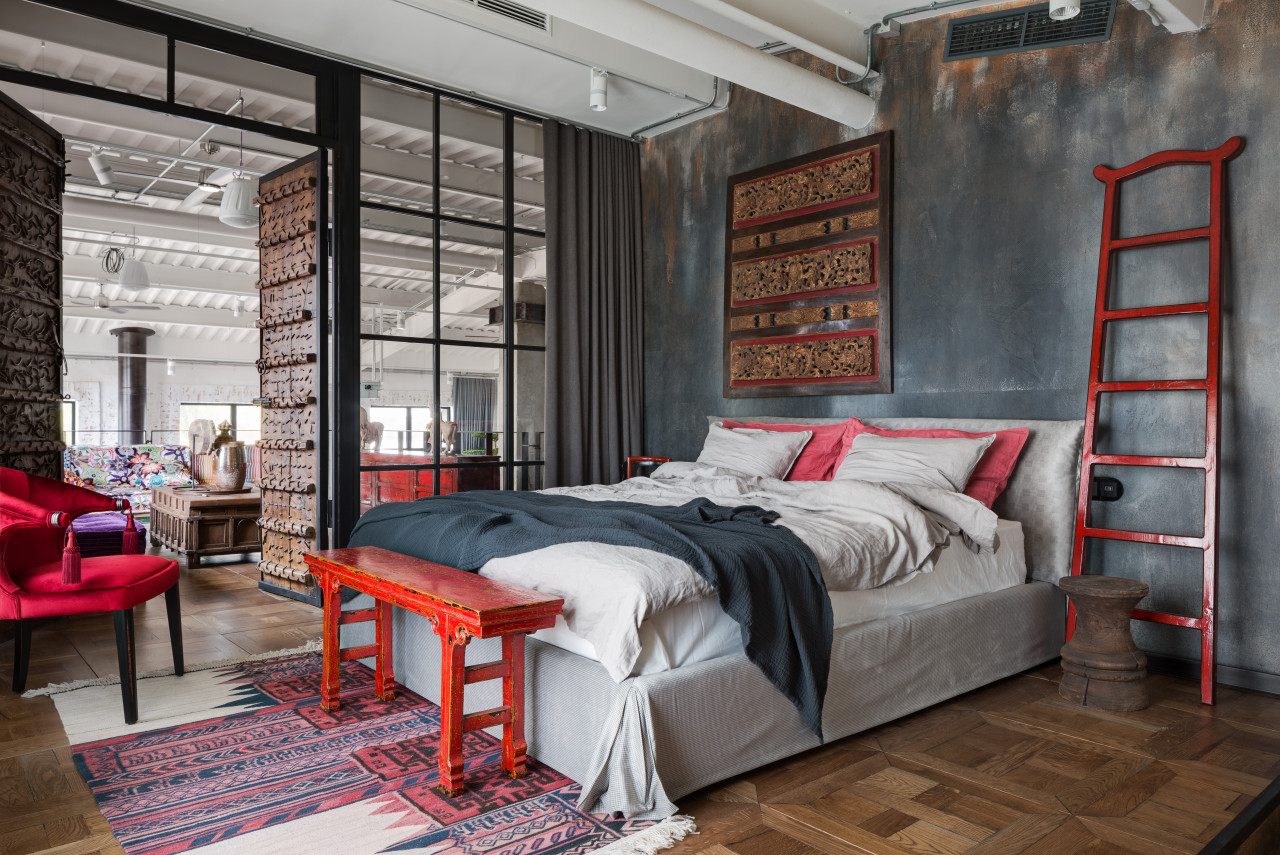 13/23 Photos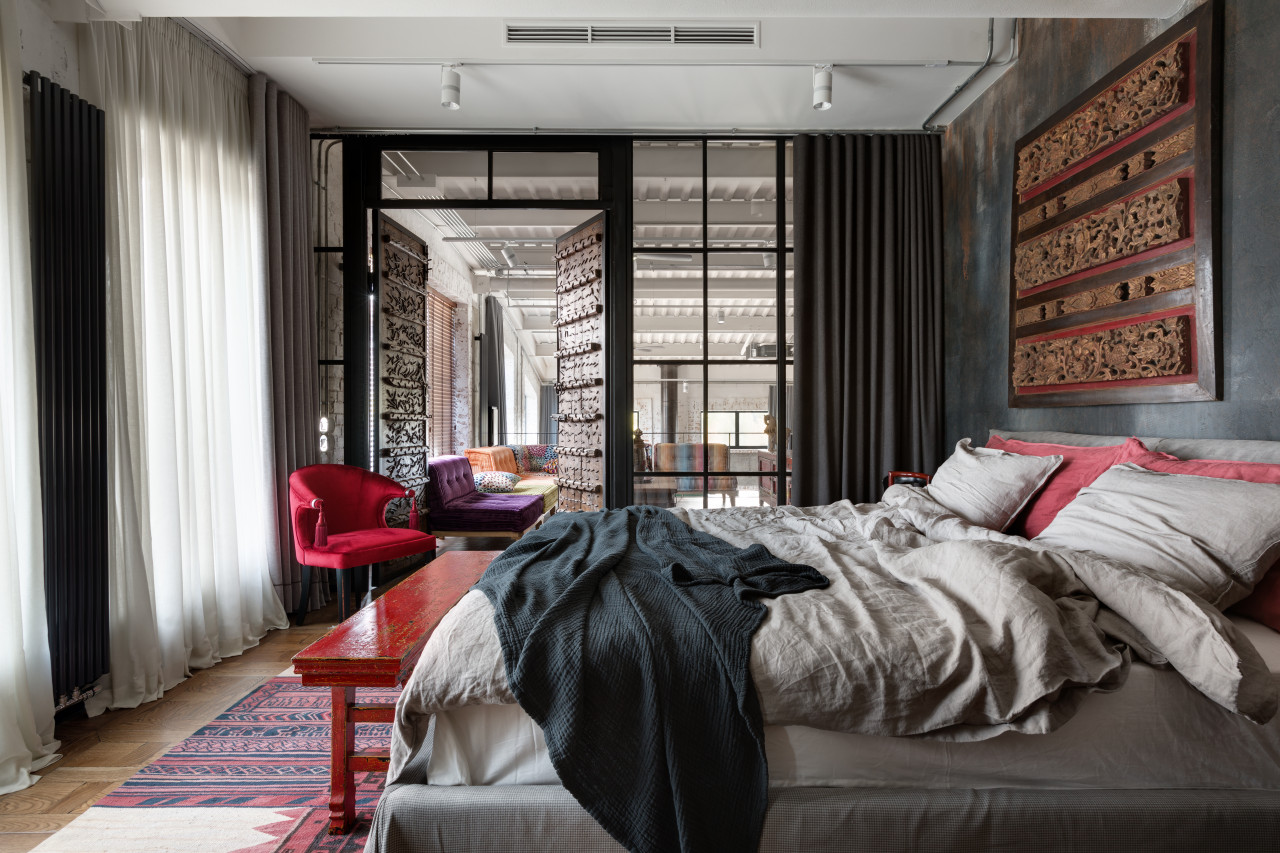 14/23 Photos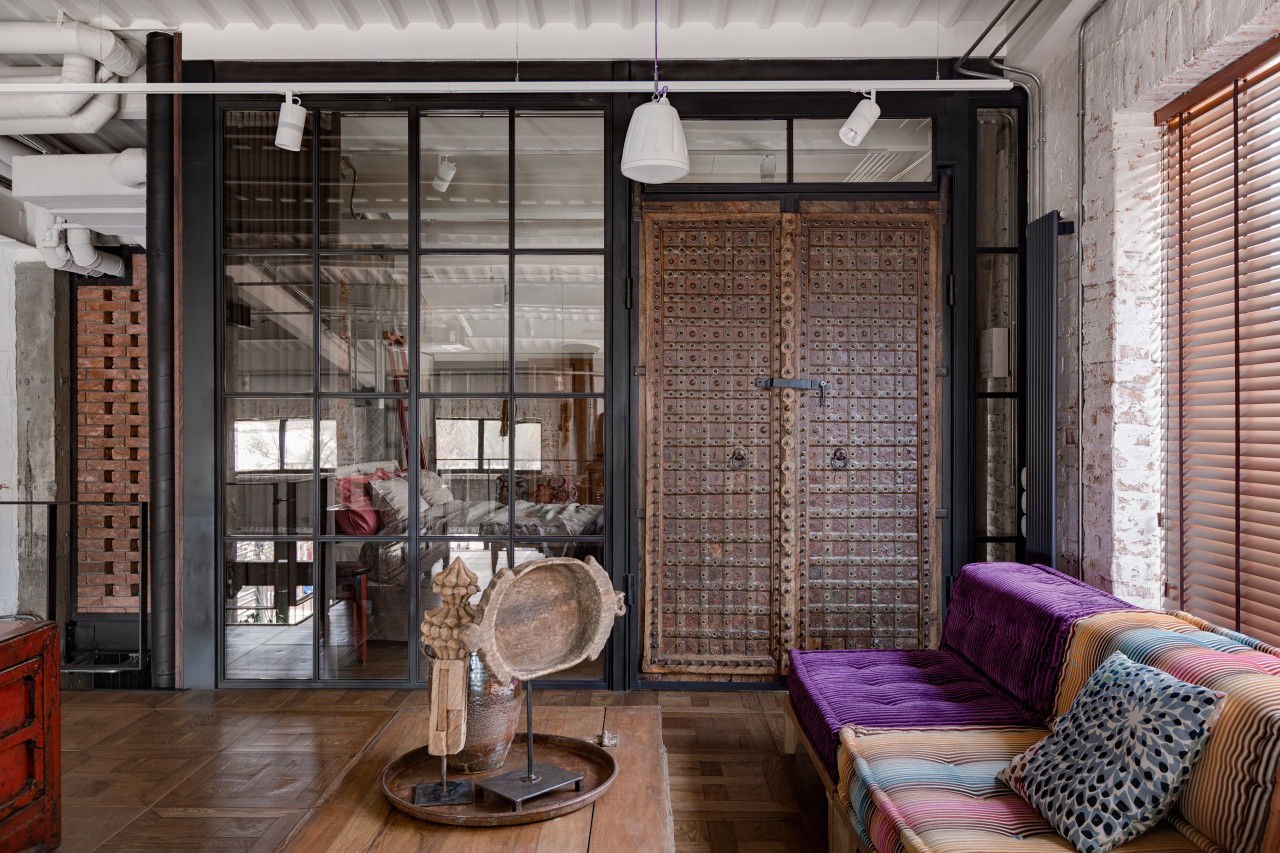 15/23 Photos
16/23 Photos
17/23 Photos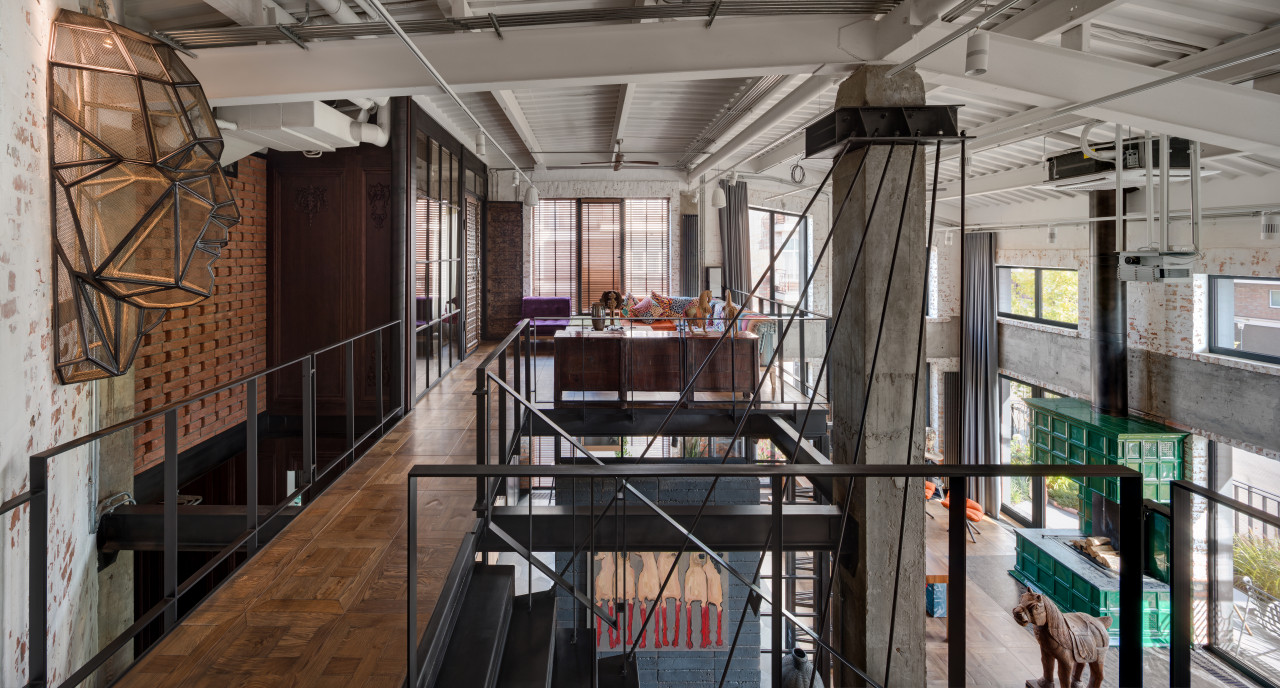 18/23 Photos
19/23 Photos
20/23 Photos
21/23 Photos
22/23 Photos
23/23 Photos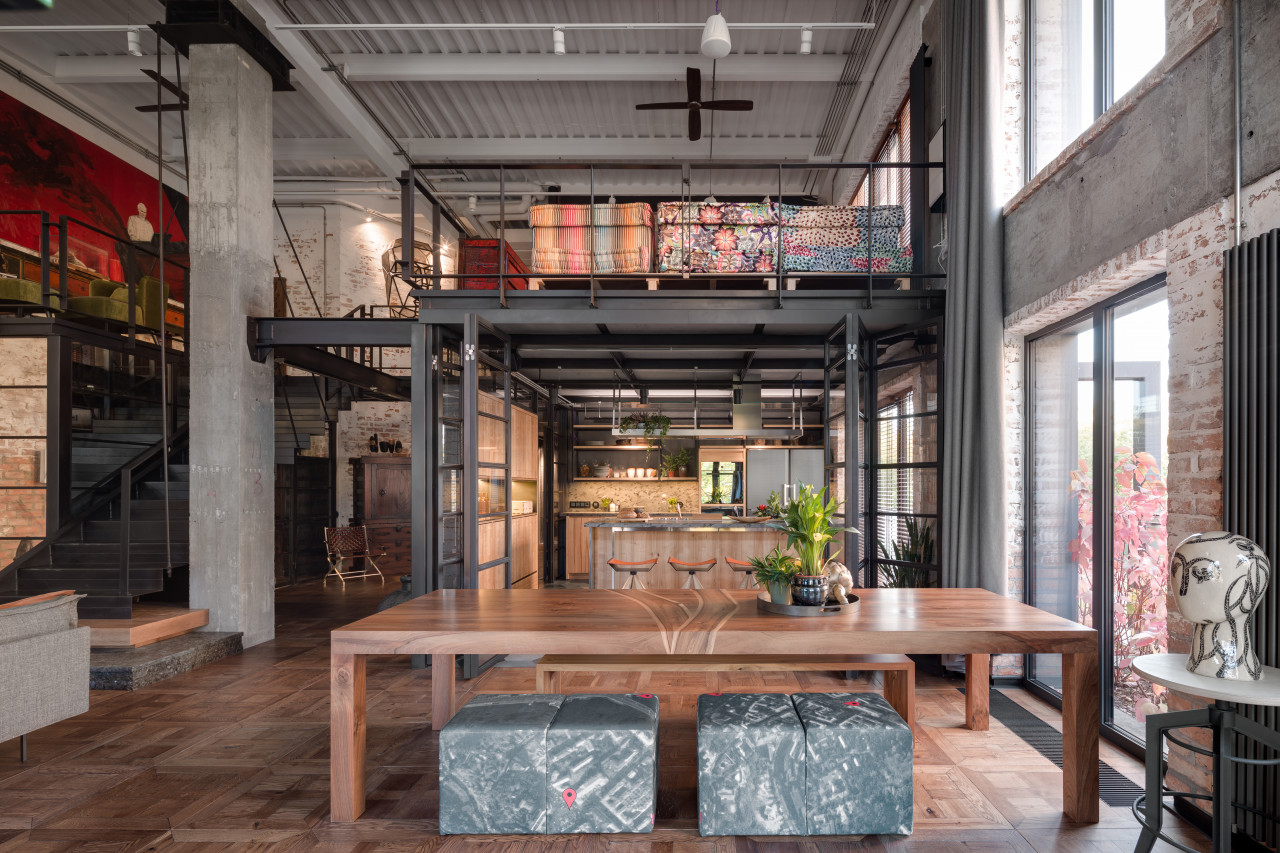 Designed by the homeowners themselves, husband and wife duo Oleg Volosovsky and Elena Logvynets of Ukrainian architecture studio Loft Buro, the Hayloft houses a collection of treasures from different cultures, including antiques, handicrafts, paintings, graffiti, bas-reliefs and sculptures from their travels. Although the artifacts are all so different, they harmonize with each other because the building itself is a mix of different elements and technologies.
The home was previously used for commercial activities, so the industrial look – exposed systems, metal ceilings, concrete and brick structures, double heights – is original to the large building. The first floor is dedicated for the kitchen, dining room, living area that extends on the upper mezzanine, laundry space and the daughter's room. Upstairs, the second floor is composed of the living room, work space, and bedroom with walk-in closet and bathroom.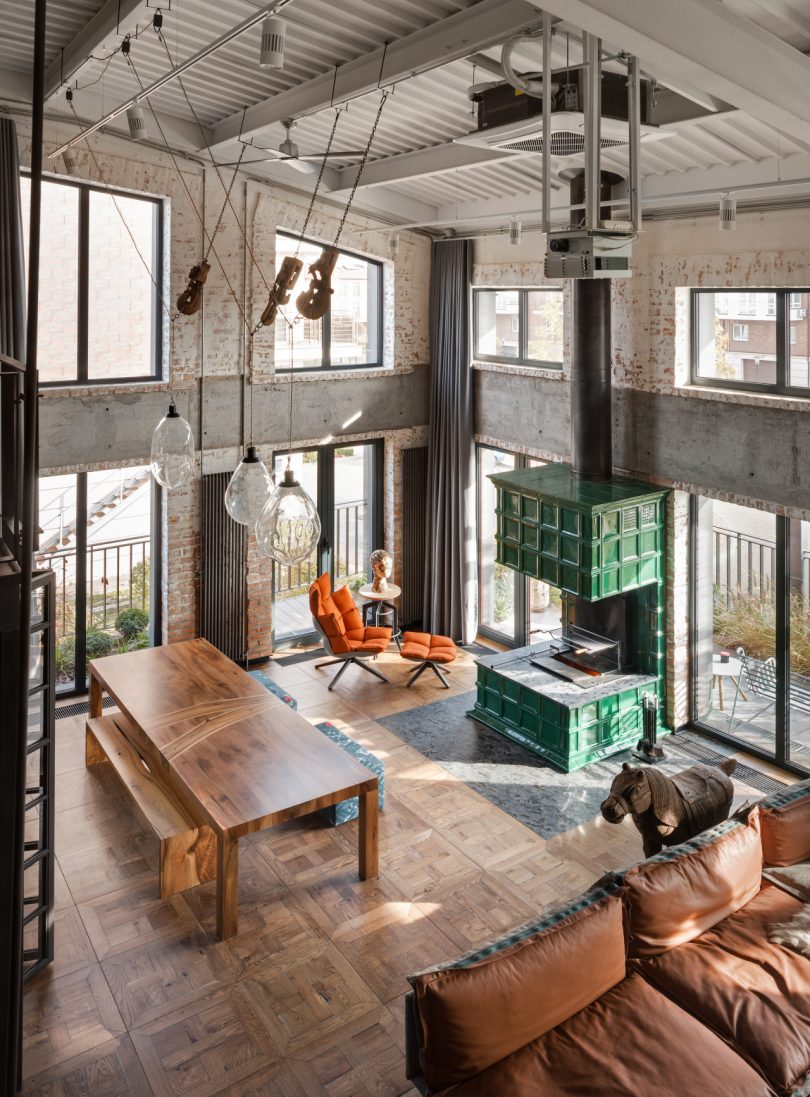 The material palette is just as diverse as the home's collection. Key features include wooden floors with mosaic alternating stone, a majolica traditional Ukrainian fireplace, exposed metal pipes and projectors, and designer radiators by Antrax IT that branch off into decorative patterns, continuing the exposed tubes motif.
Like one of their collected paintings, the architects have created a home that's truly a work of art, drawing your eyes in from every corner to stay and observe.
Photos by Andrey Avdeenko.