After purchasing and remodeling a TriBeCa loft, the homeowner contacted Decor Aid to help furnish the space and bring it all together for the family after Atelier Armbruster renovated it. An open floor plan and lots of natural light set the tone for the design concept, which needed to accommodate a newborn baby and the client's desire to outfit the space with industrial-inspired furniture that was also flexible for entertaining.
Nixing the original idea of an all-white color concept, Decor Aid suggested contrasty, textured neutrals inspired by the white-washed brick. Besides the main colors, muted taupes and cloudy greys, they incorporated a variety of materials, like cowhide, suede, cotton linen weaves, fur, and matte metal. The biggest statement is the lighting installation, which includes a series of FLOS String Lights hung at different heights.
A dining table with a wooden top supported by a matte metal base is situated next to the kitchen.
A casual conversation nook next to the dining area was requested by the client for casual get-togethers.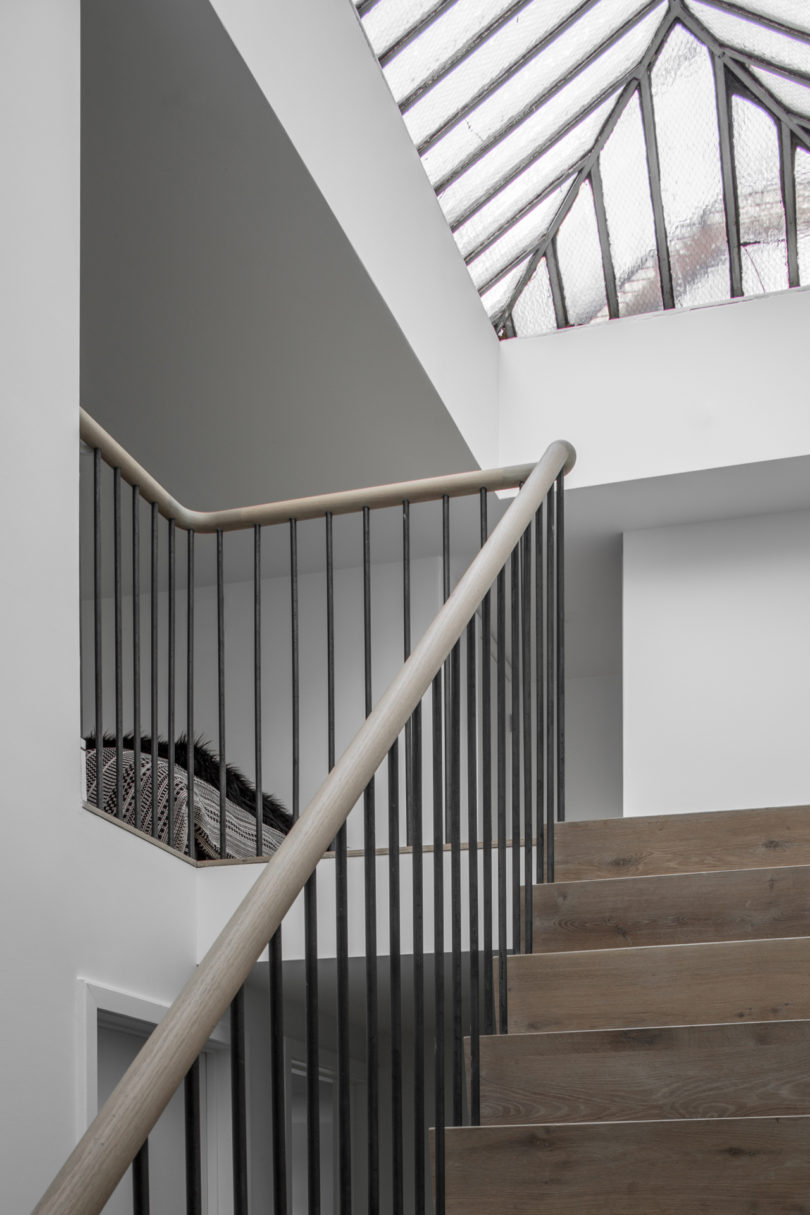 Photos courtesy of Decor Aid.