Most architects would probably run from a tiny, triangular site like this one in Melbourne, Australia, but not OOF! Architecture, who turned a rundown Victorian weatherboard cottage into a compact home, named the Acute House, for a modern family. Wanting to blend in with the neighborhood, they reused much of the original materials, including warped weatherboards, fence palings, door knobs, vents, and street numbers. Each piece was removed, labeled, put in storage, and then re-installed in its original place only this time on a new structure. Therefore, much of the original charm remains but in a fresh, new way.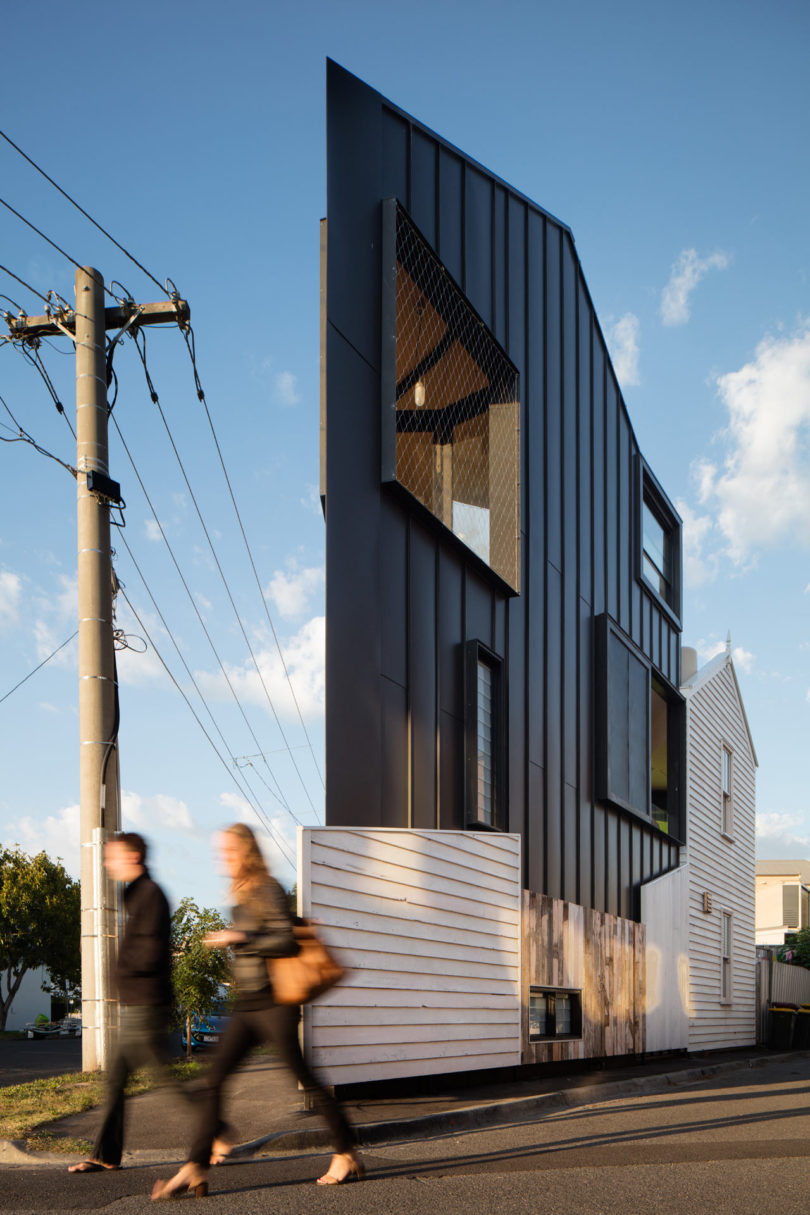 They were granted permission to build on 100% of the site, but that left no outdoor space for the family to enjoy. That led the architect to incorporate spots within the house to access the outdoors, as well as the use of lawn green carpet on the stairs and large windows for outside views.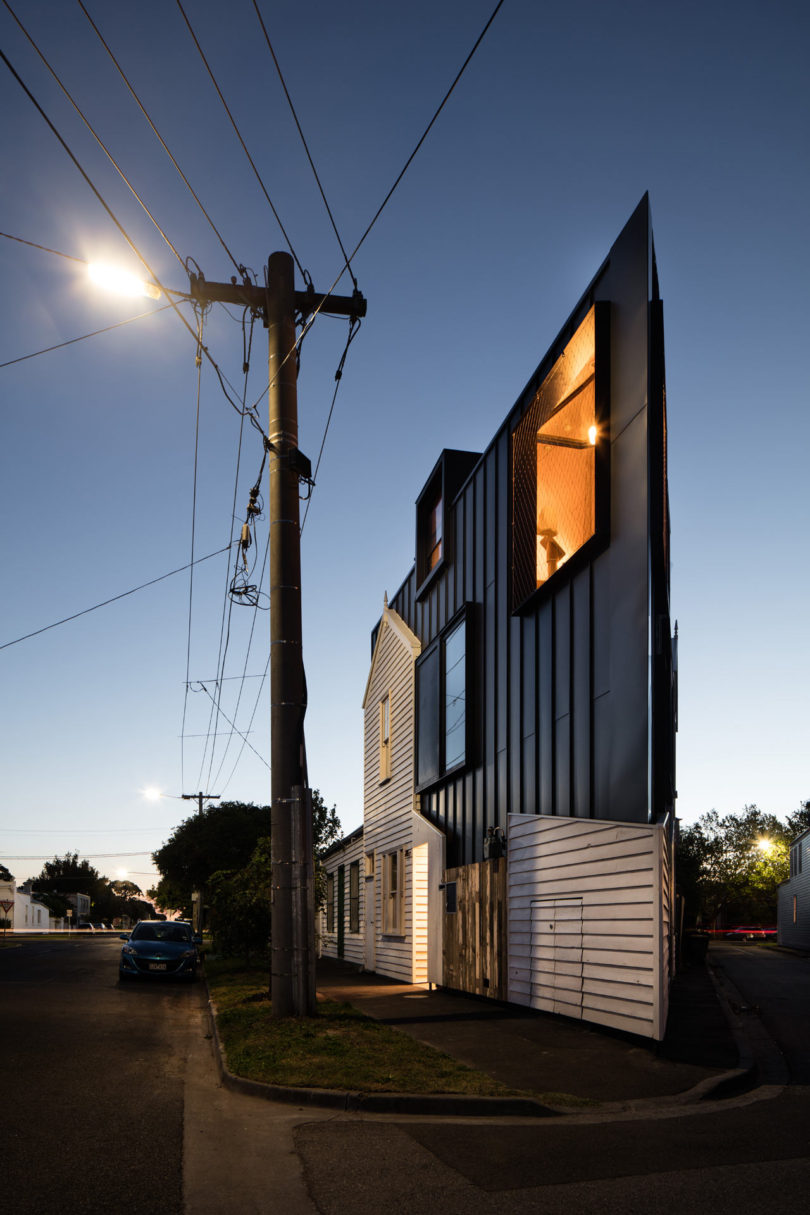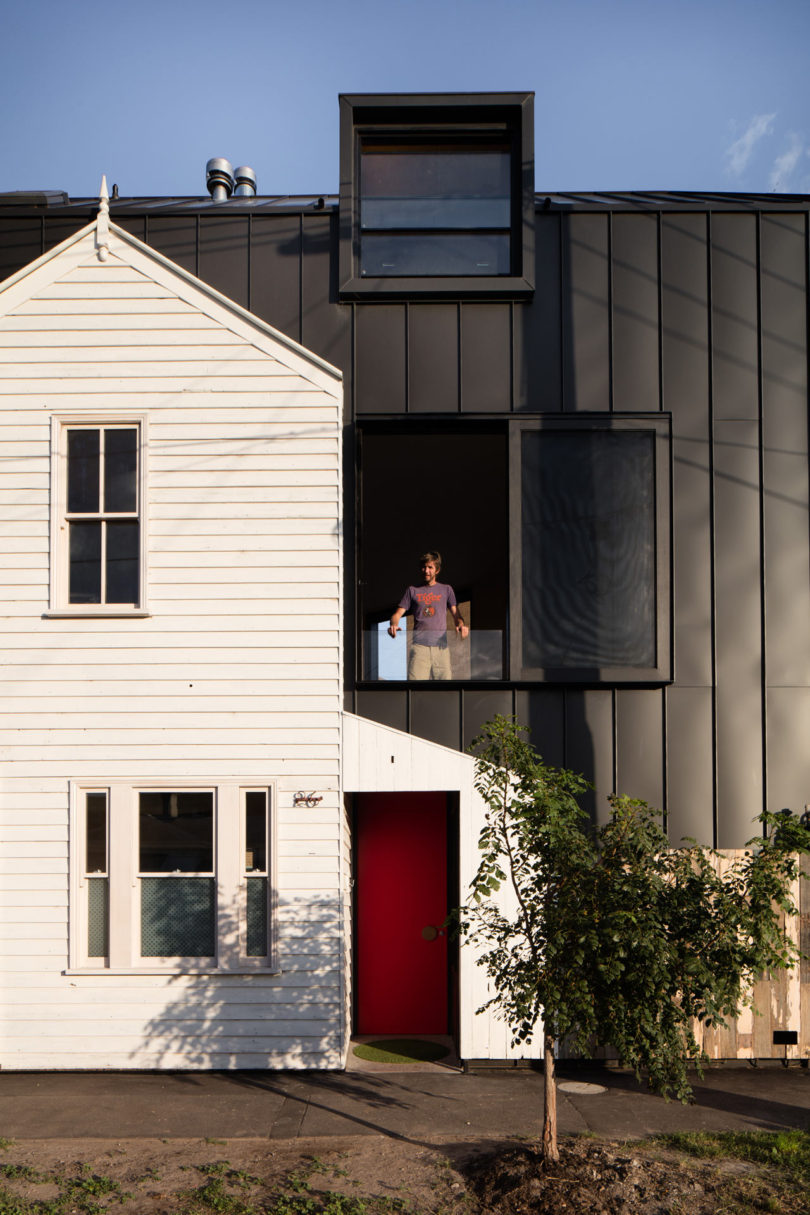 Large sliding windows open up the main living level so it feels like standing outside on a veranda. The house is also perfectly set up for cross ventilation since the rooms aren't that wide and there are windows on both sides.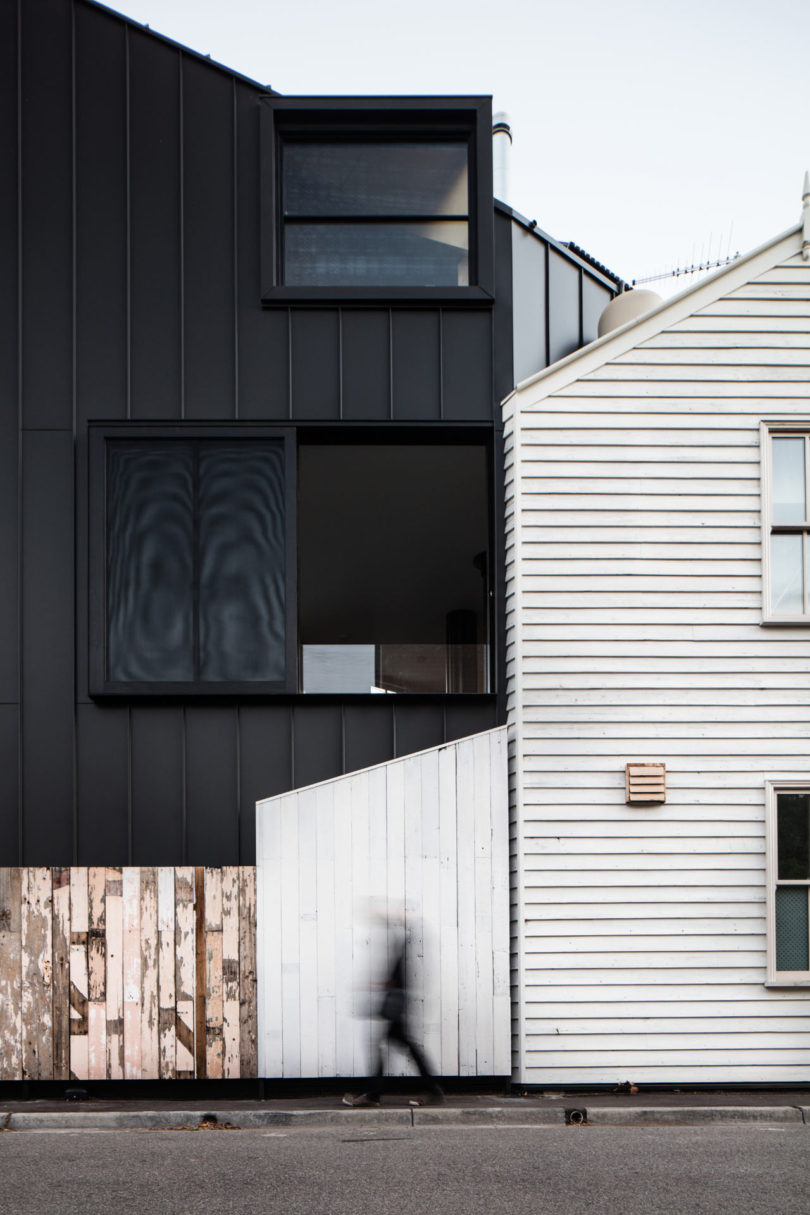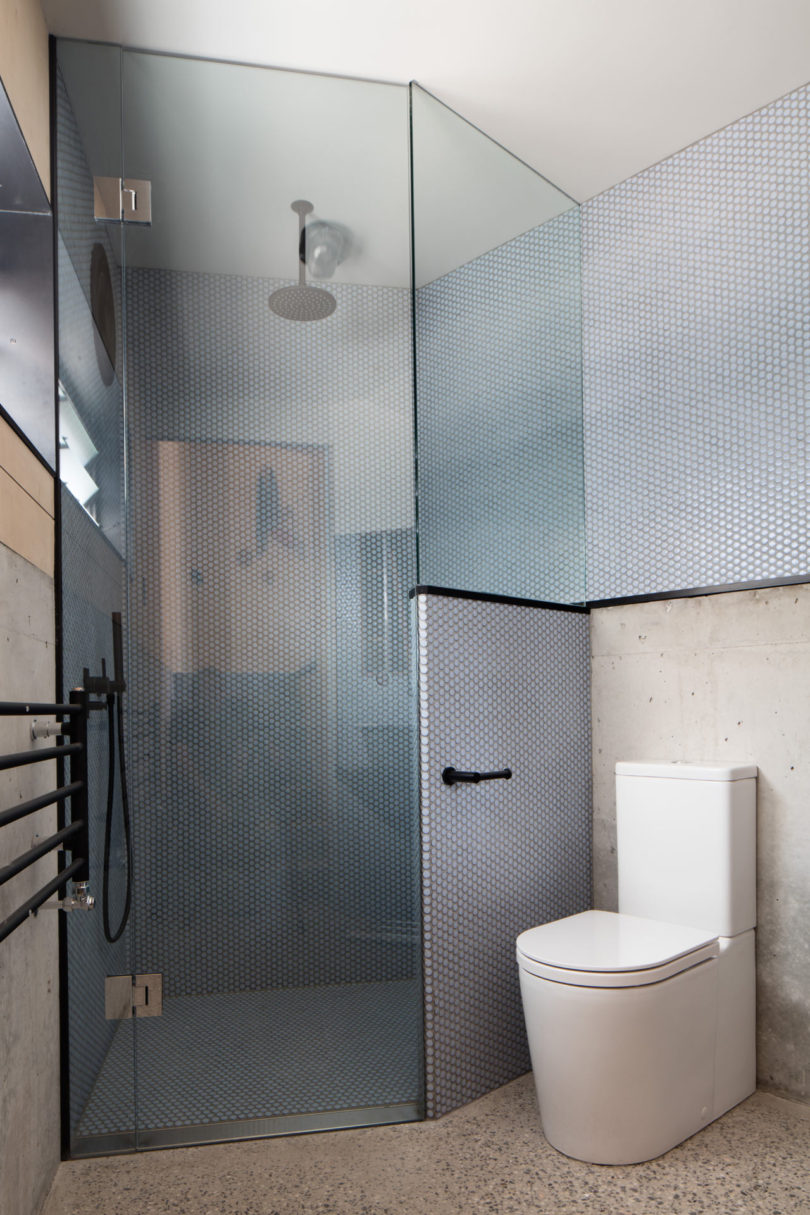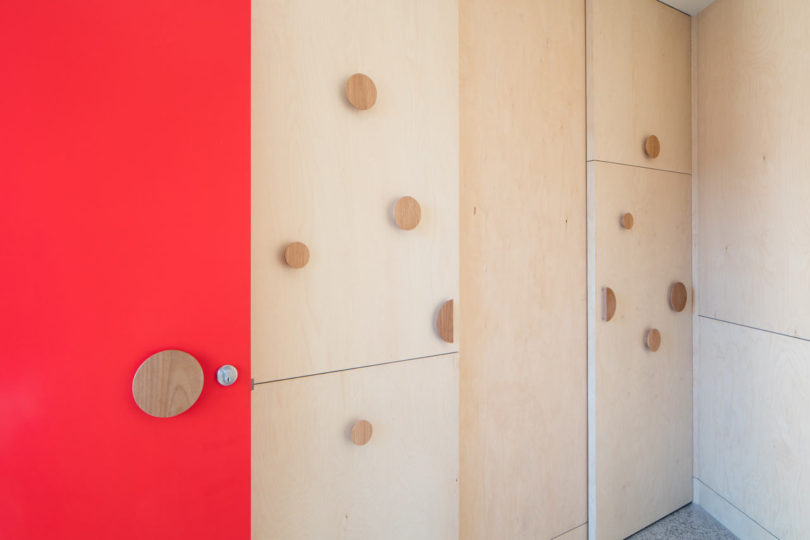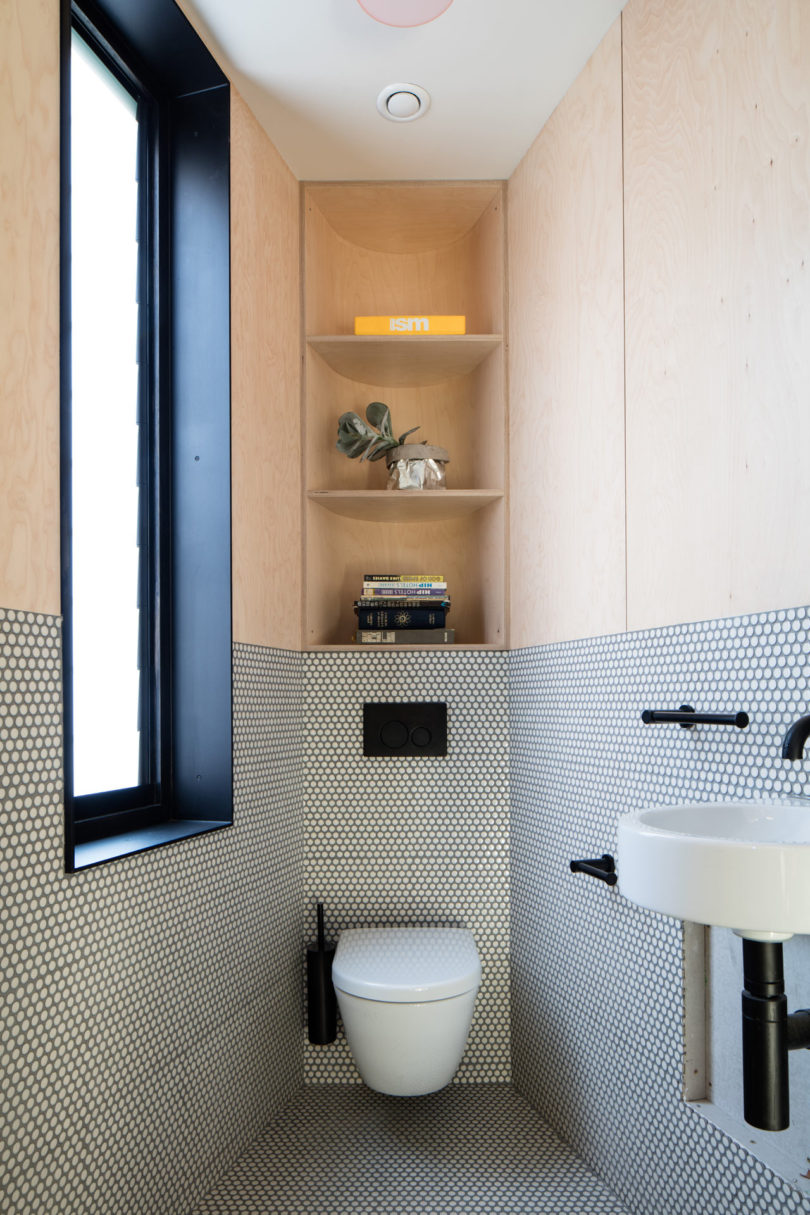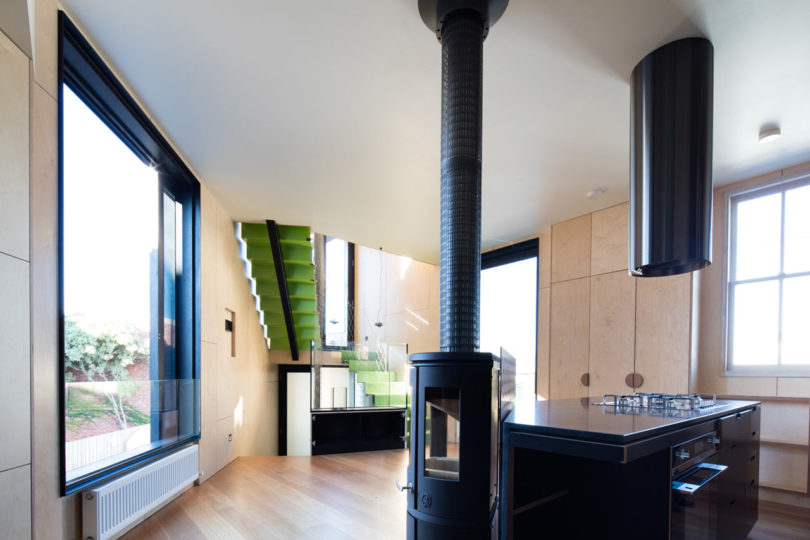 To accommodate the family's needs the design required multiple floors, all connected via a vertical stairwell.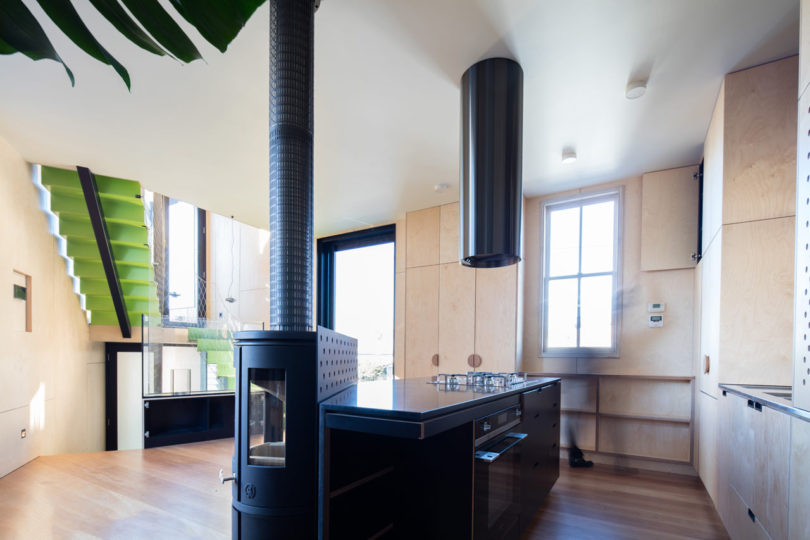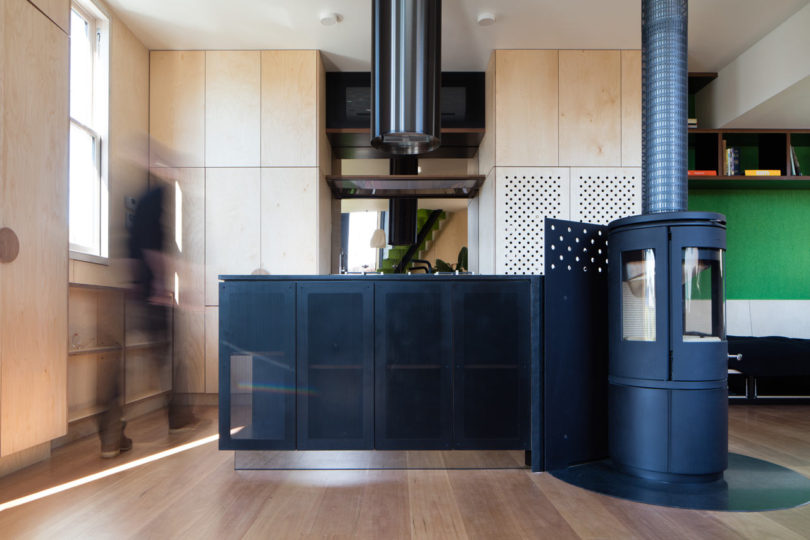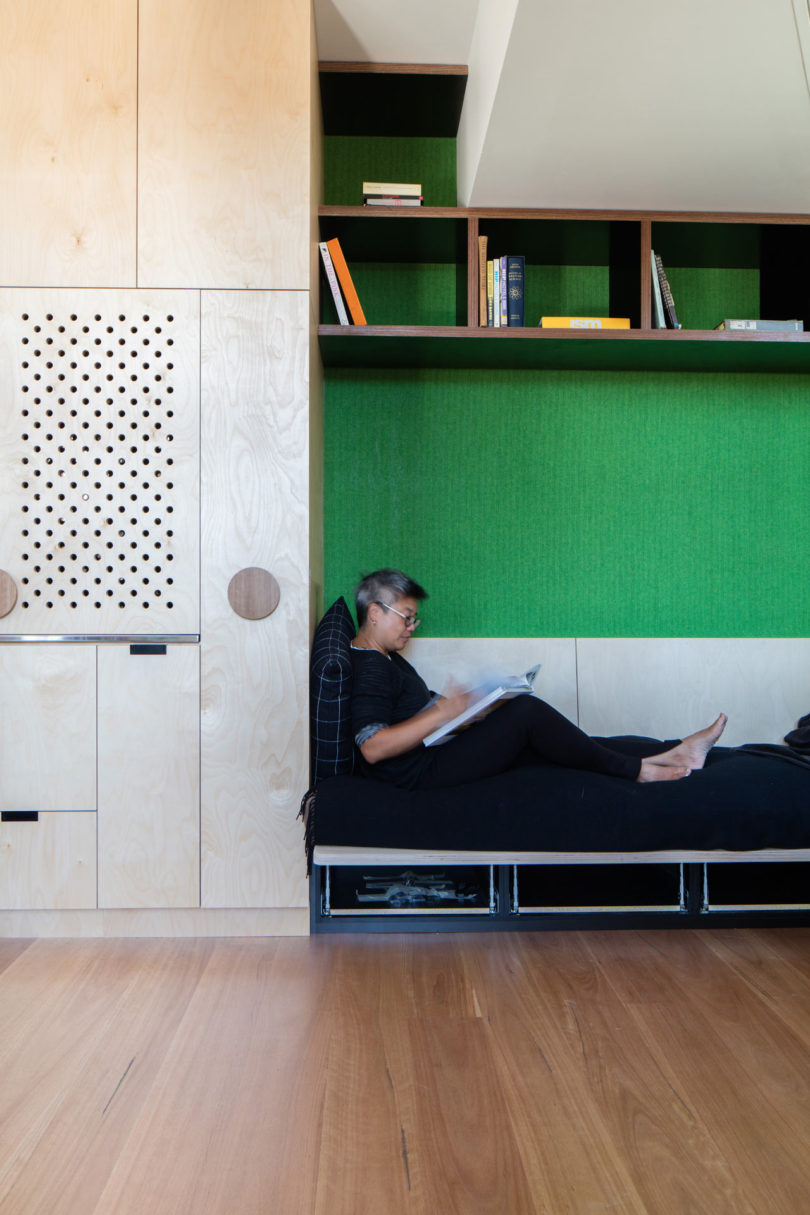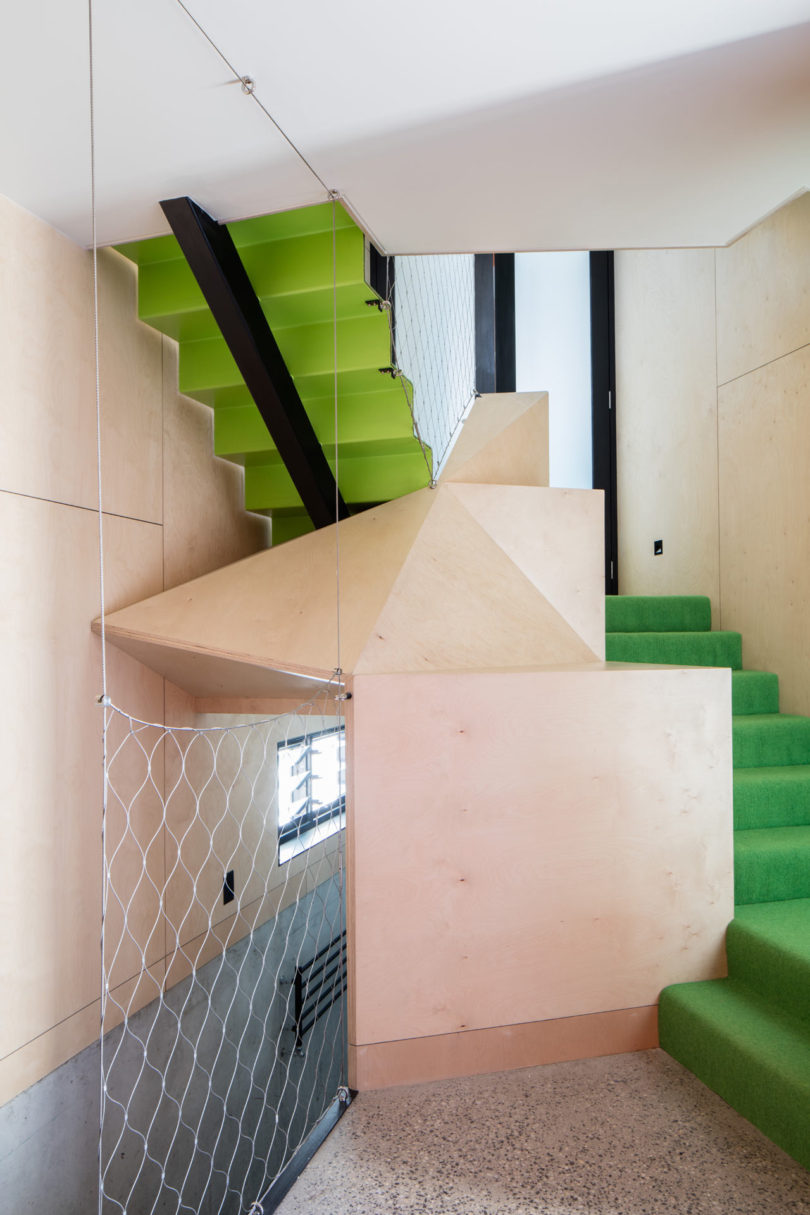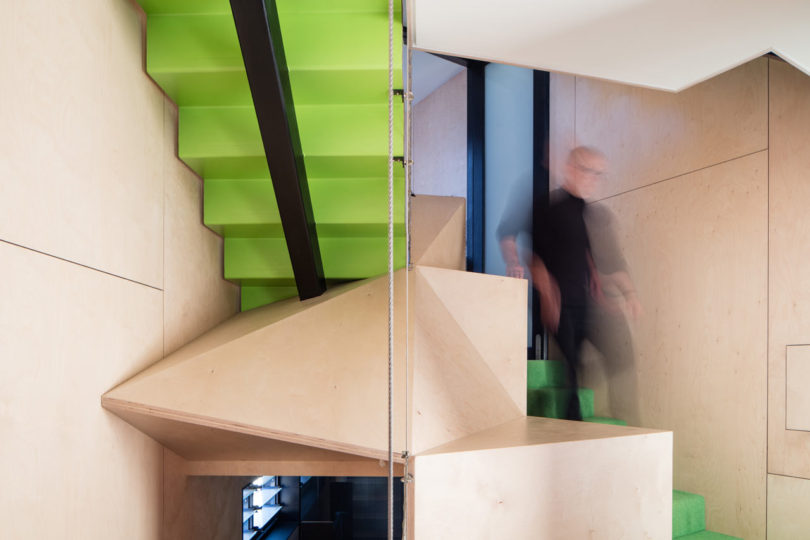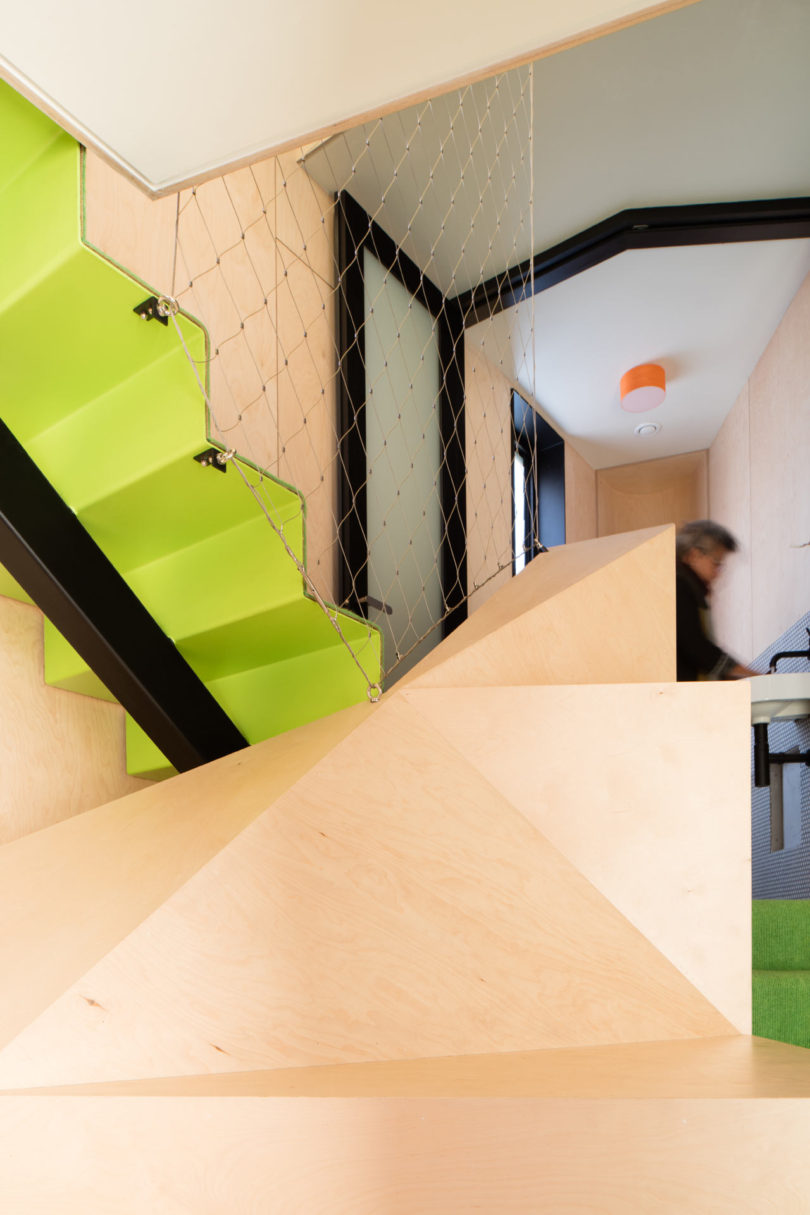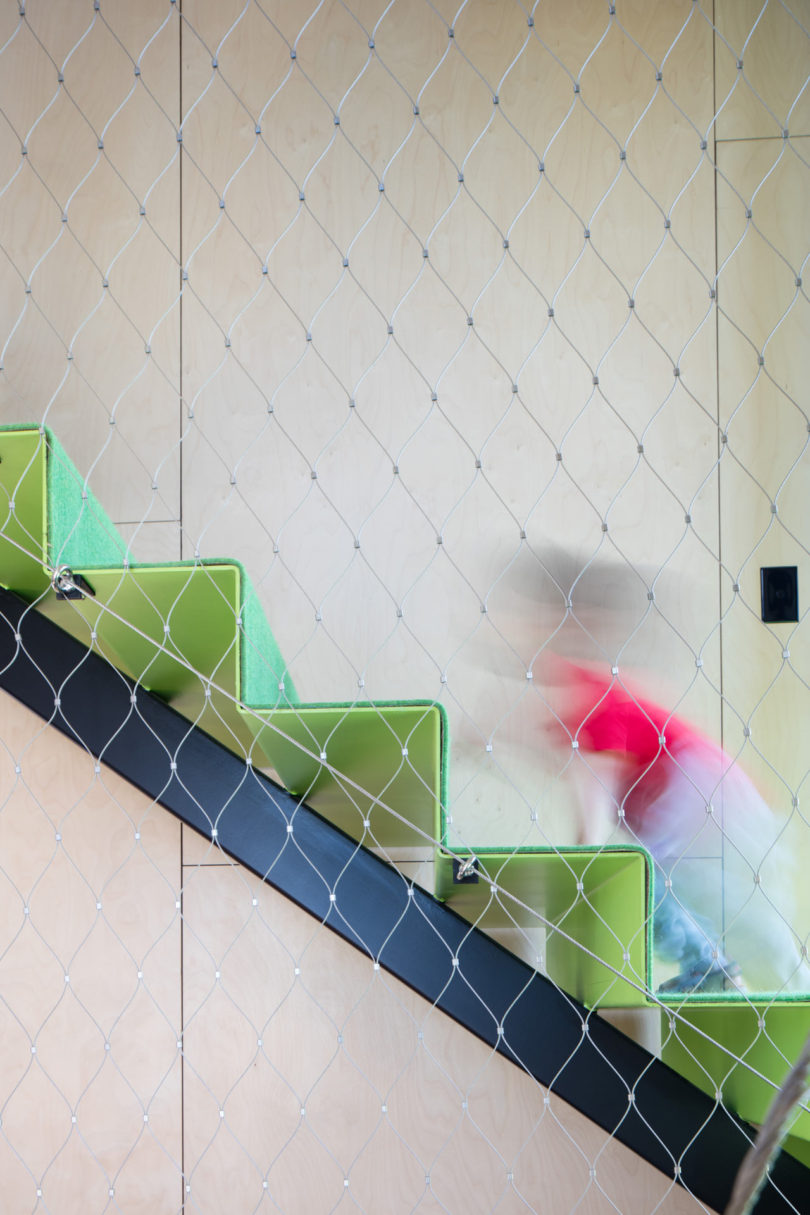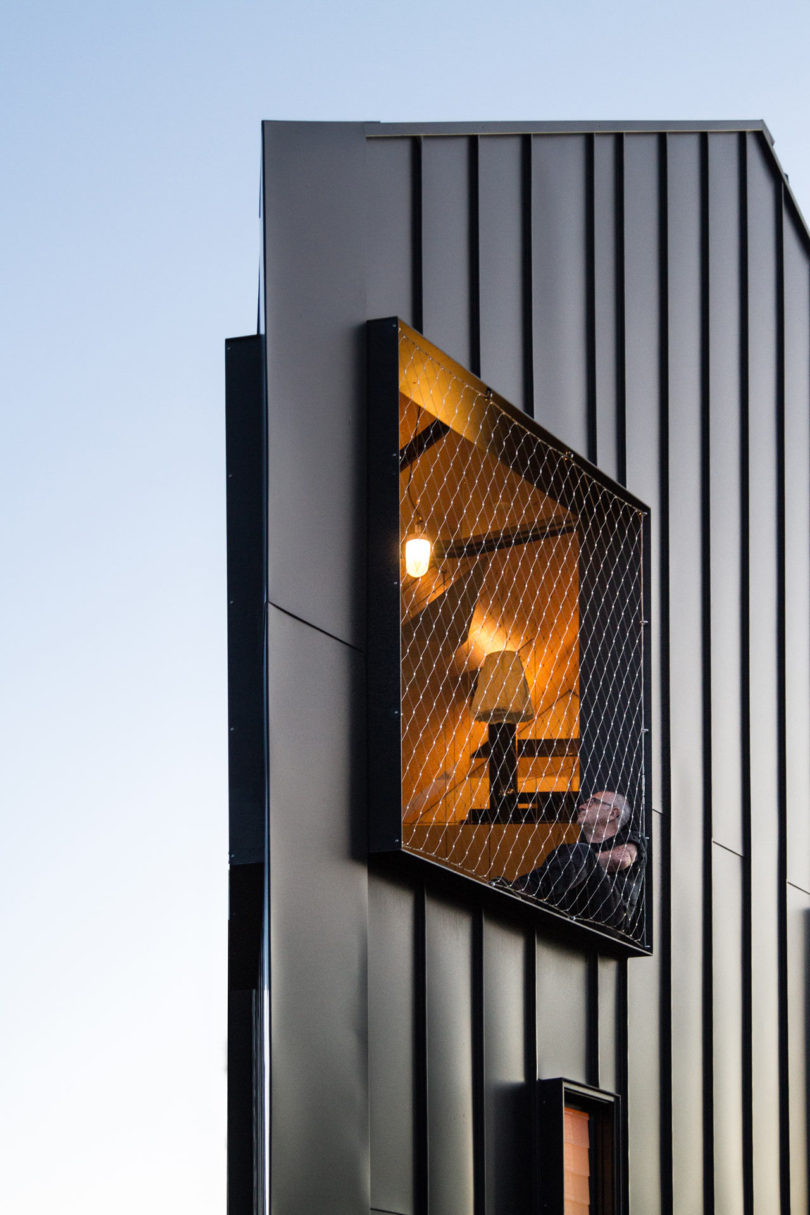 Just off the stairwell between two floors is a covered outdoor space to enjoy the neighborhood views and fresh air.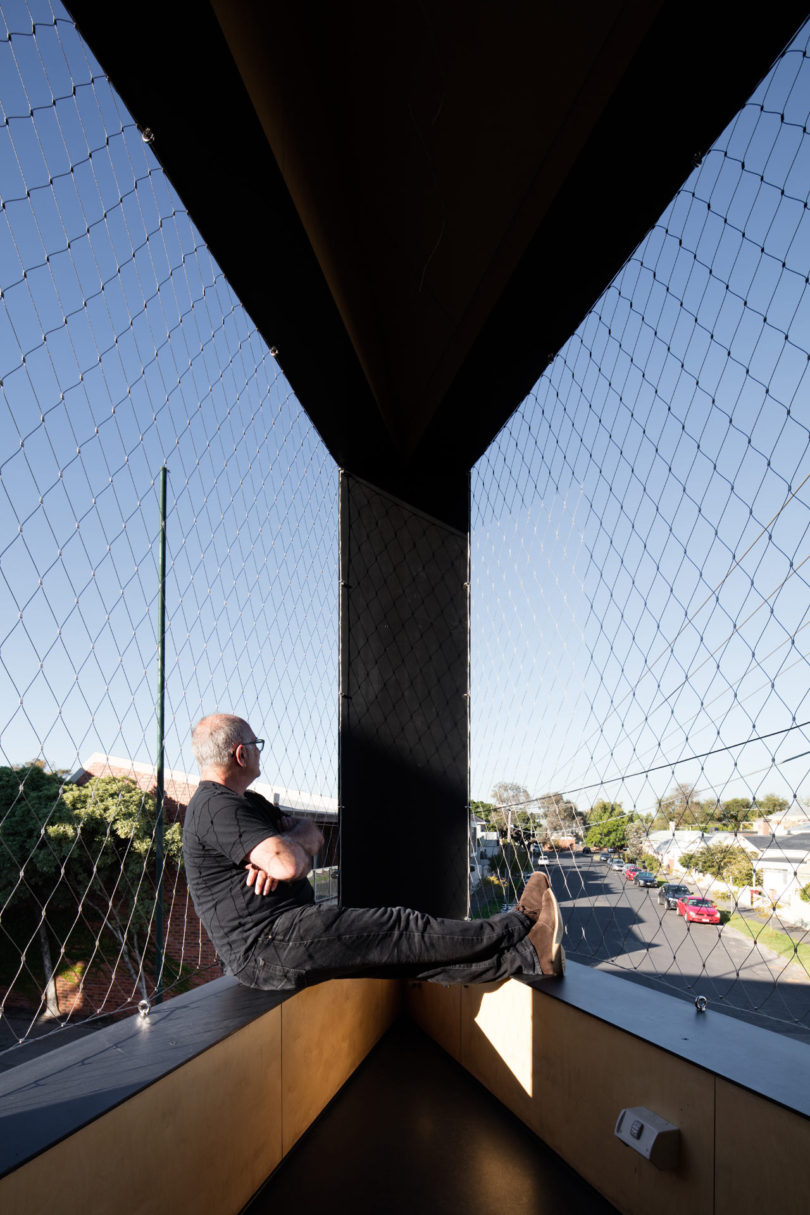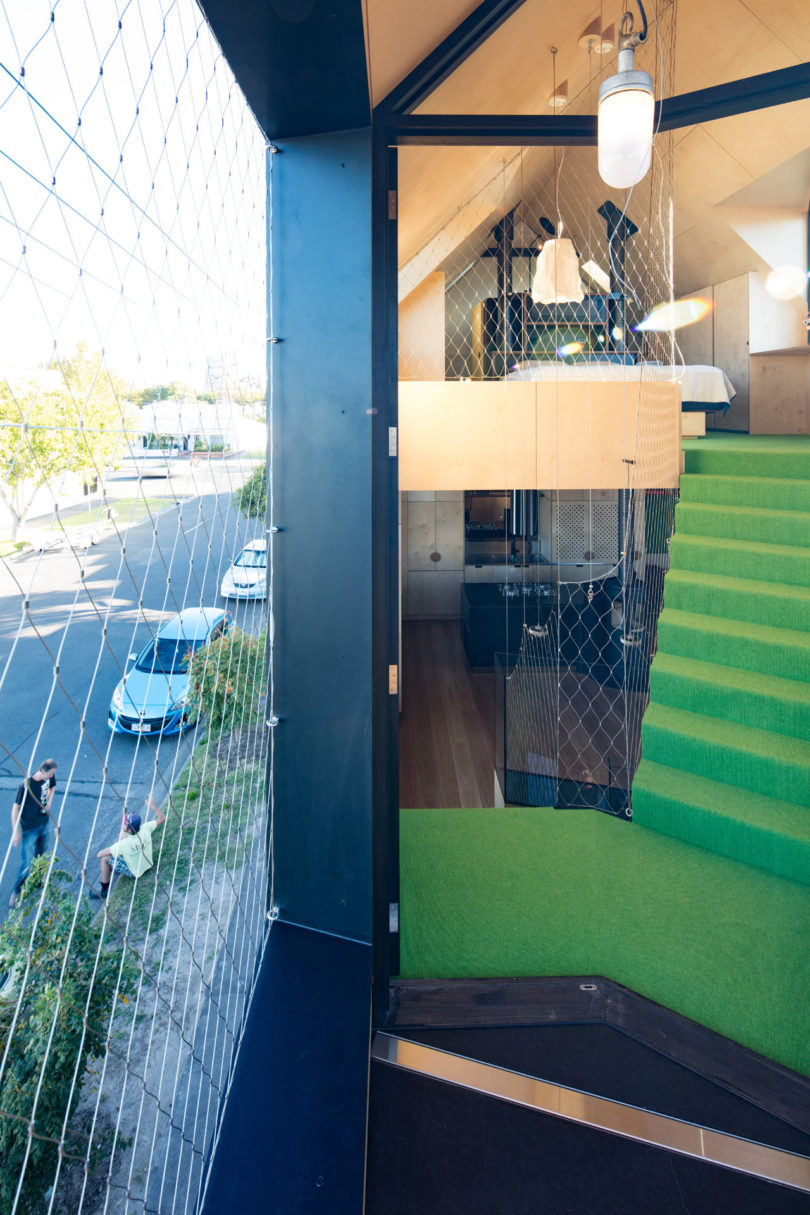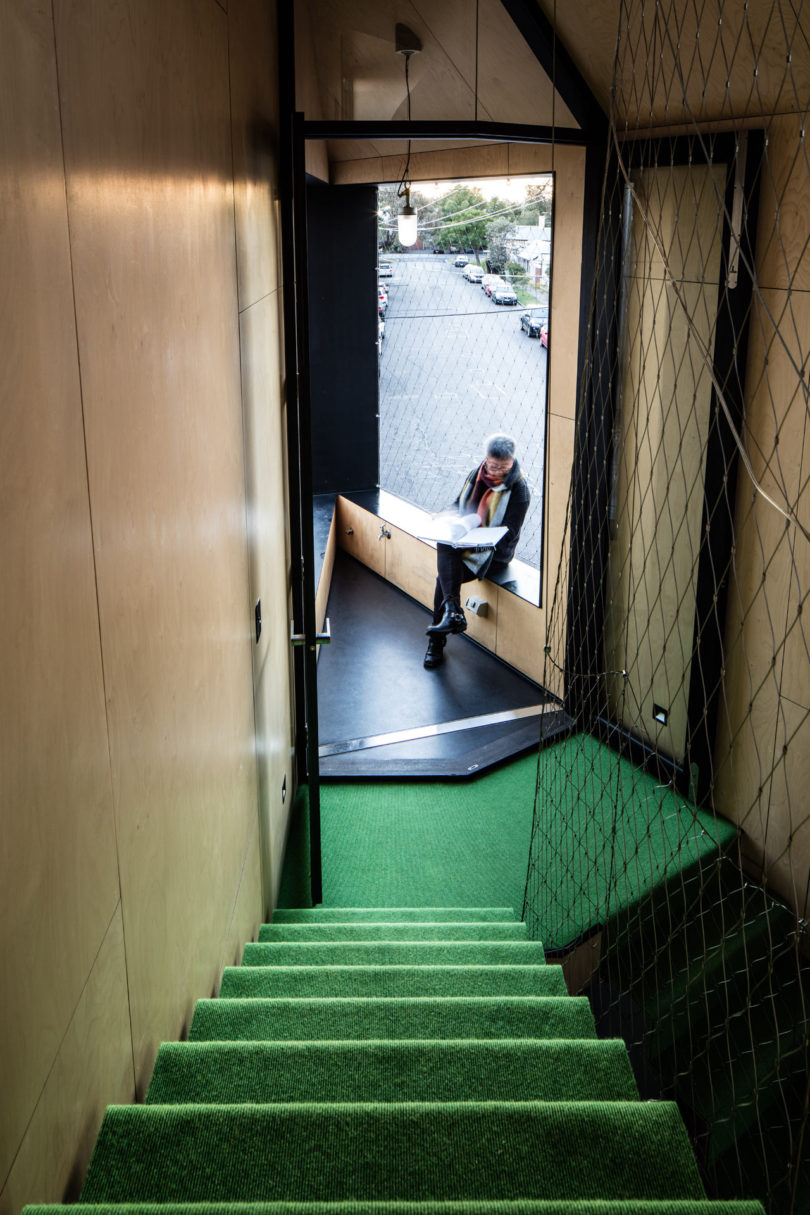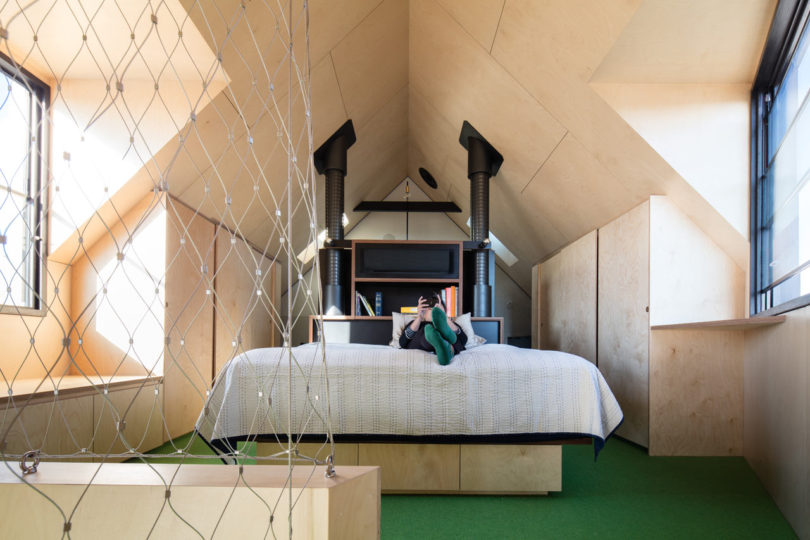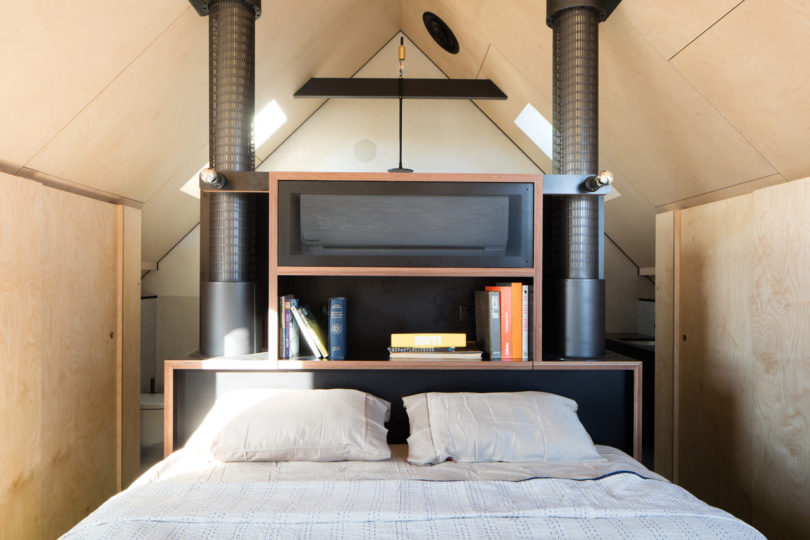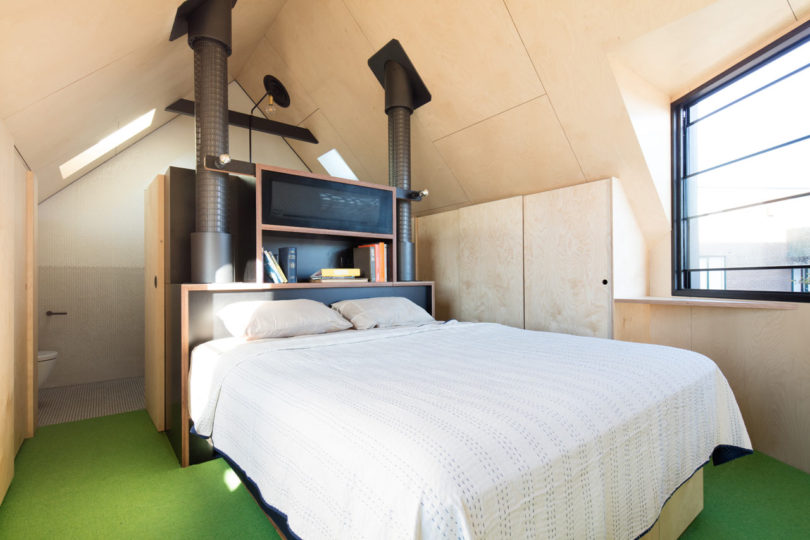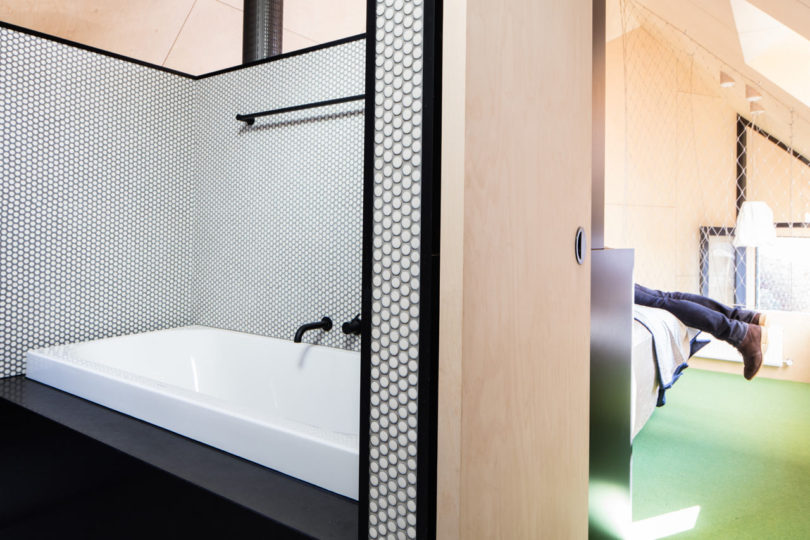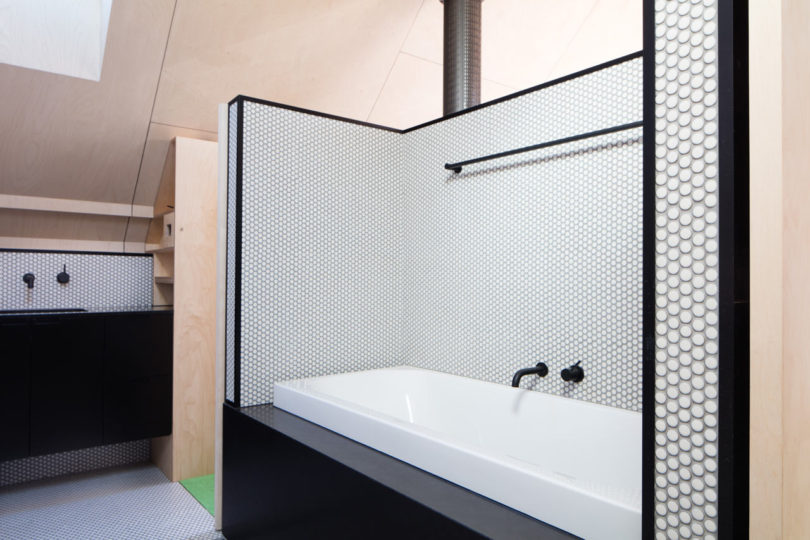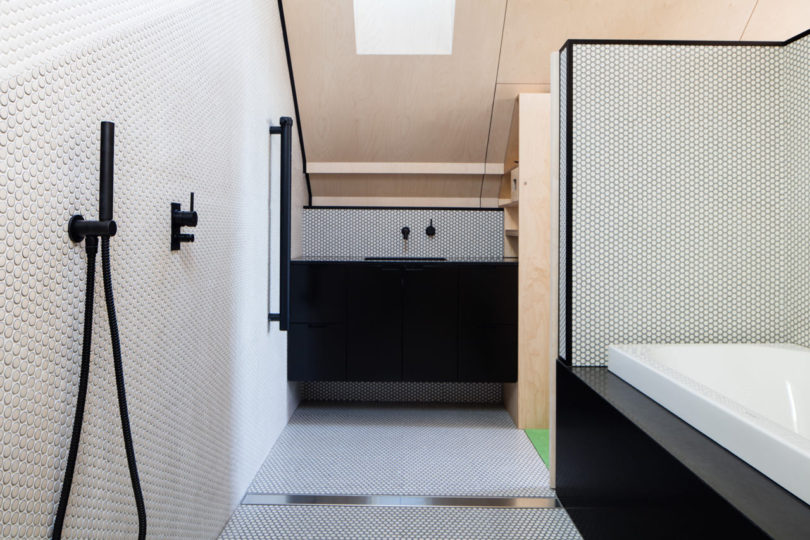 Photos by Nic Granleese.