Whether you're looking for adorable kids decor or something they can play with, the Animaze collection is a ridiculously cute option. Designed by Ekaterina Shchetina and Libero Rutilo of DesignLibero, the kid-friendly components feature upholstered animals that rest inside of solid wood outlines that can be played with together or separately. The five animals act as a playful chair, a stool, a pouf, console table, and a rocking horse that encourage your kids to interact, entertain, and have fun.
The animals can fit together in a row (above) or stacked up (below) when not in use. When it's time to play, they can be used individually or separately and pulled apart to have all kinds of fun.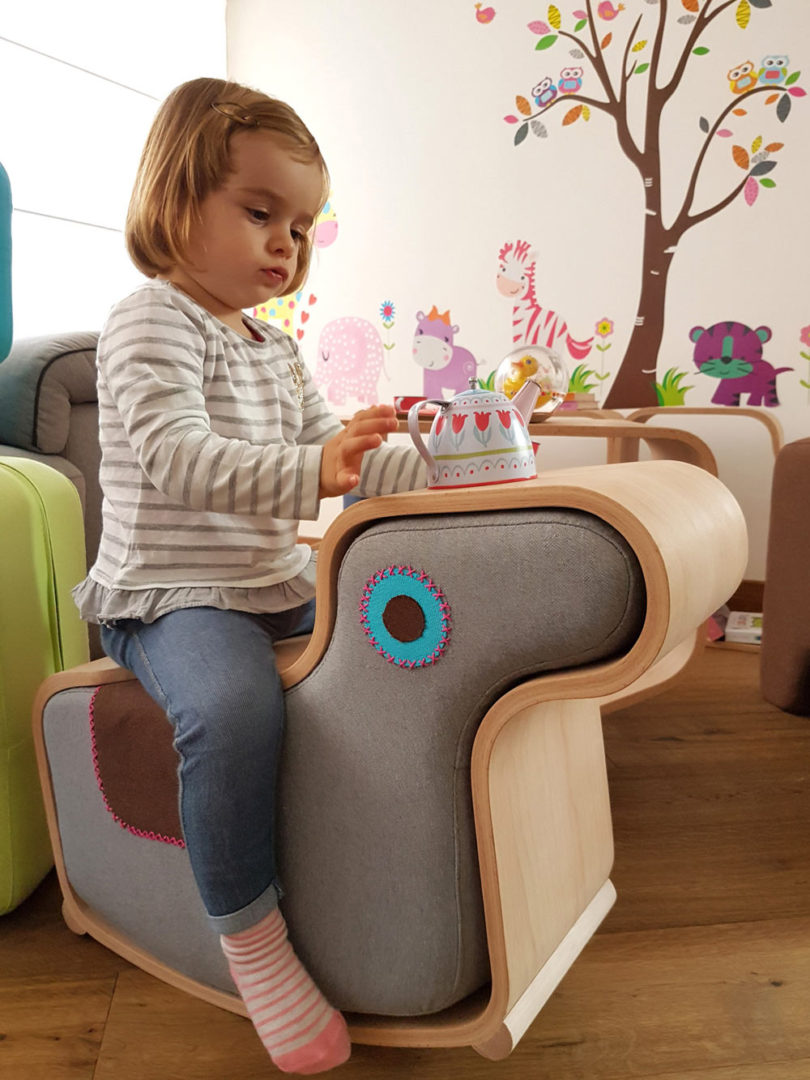 Photos by Claudio Morelli.