ANNA Stay: A Cozy Modern Cabin That Opens to the Elements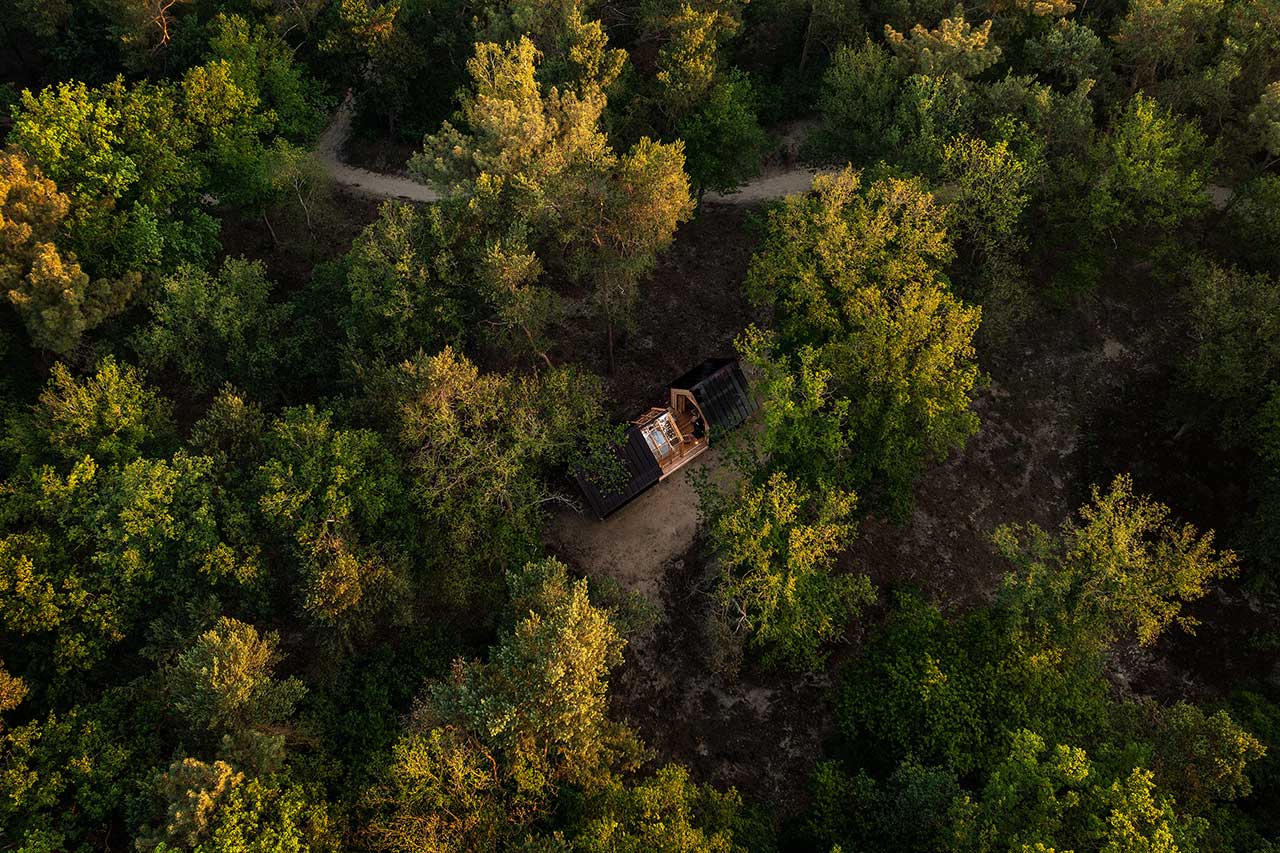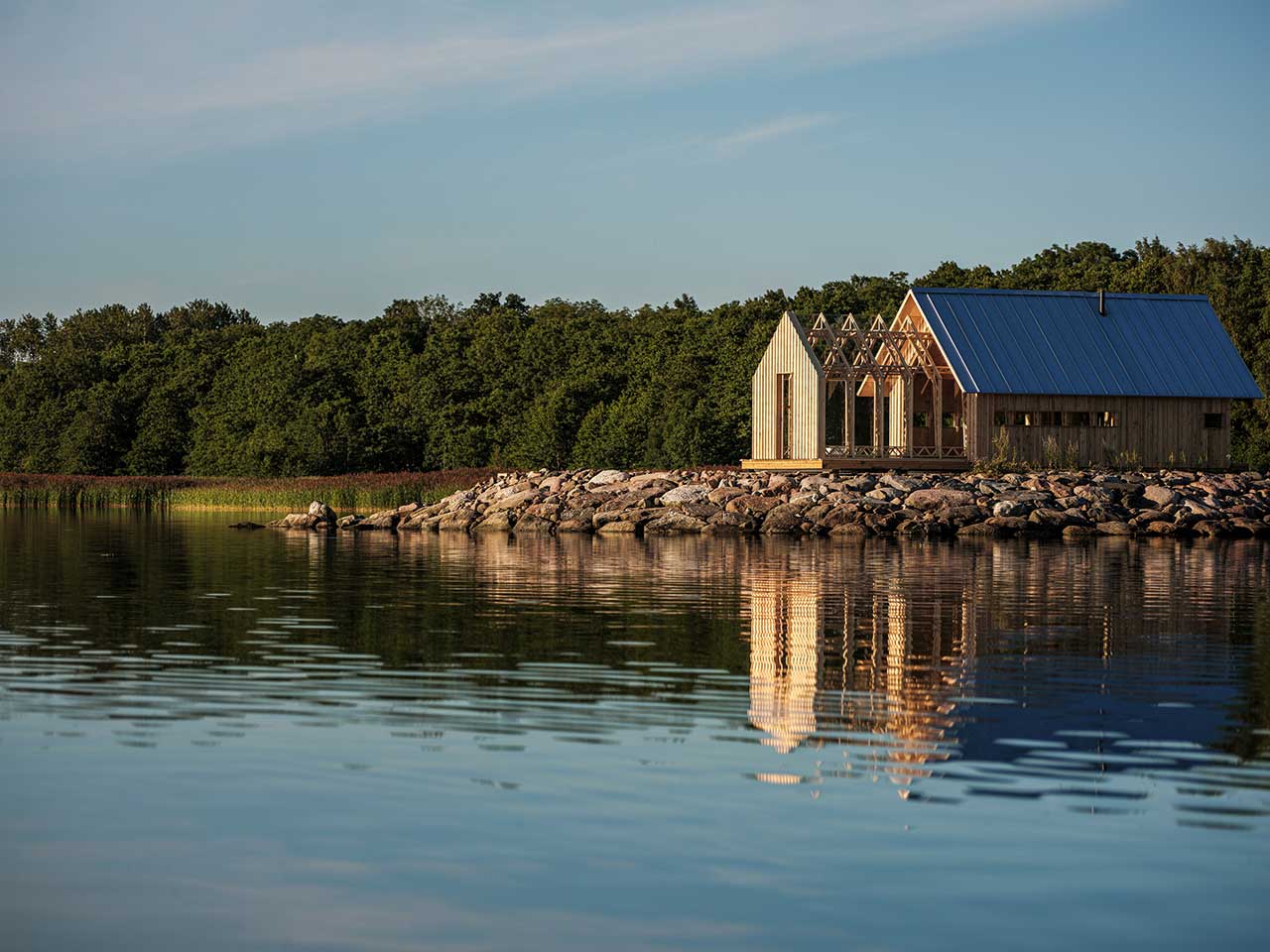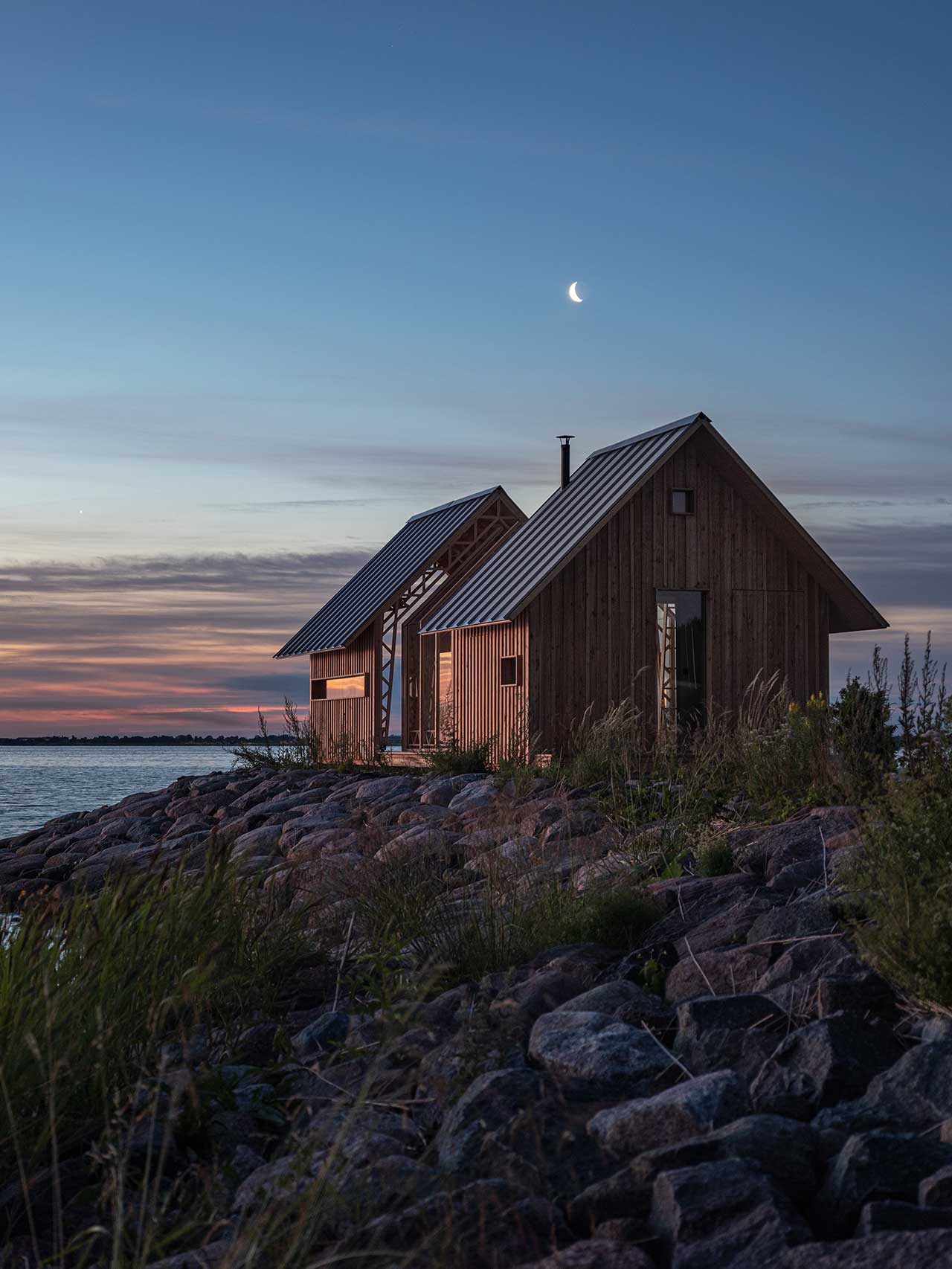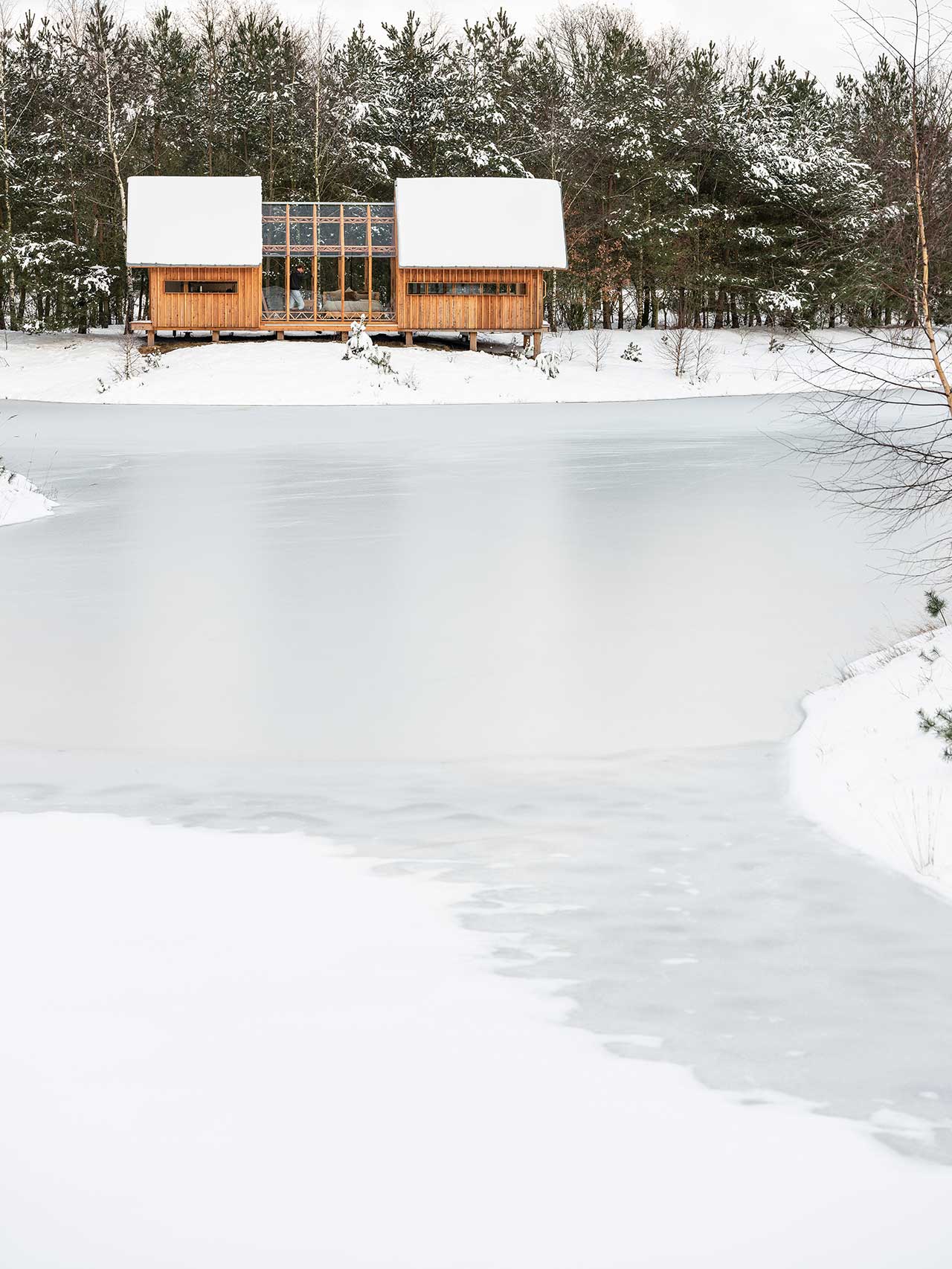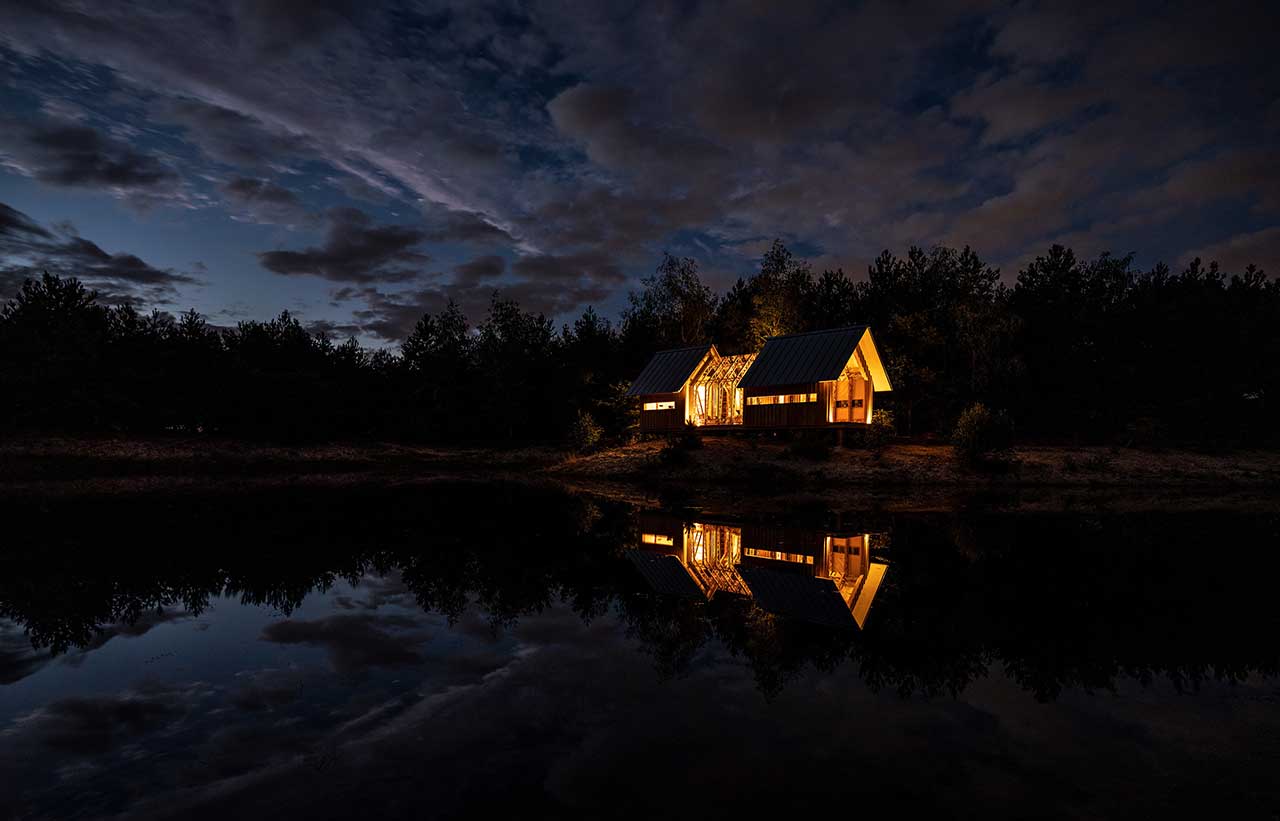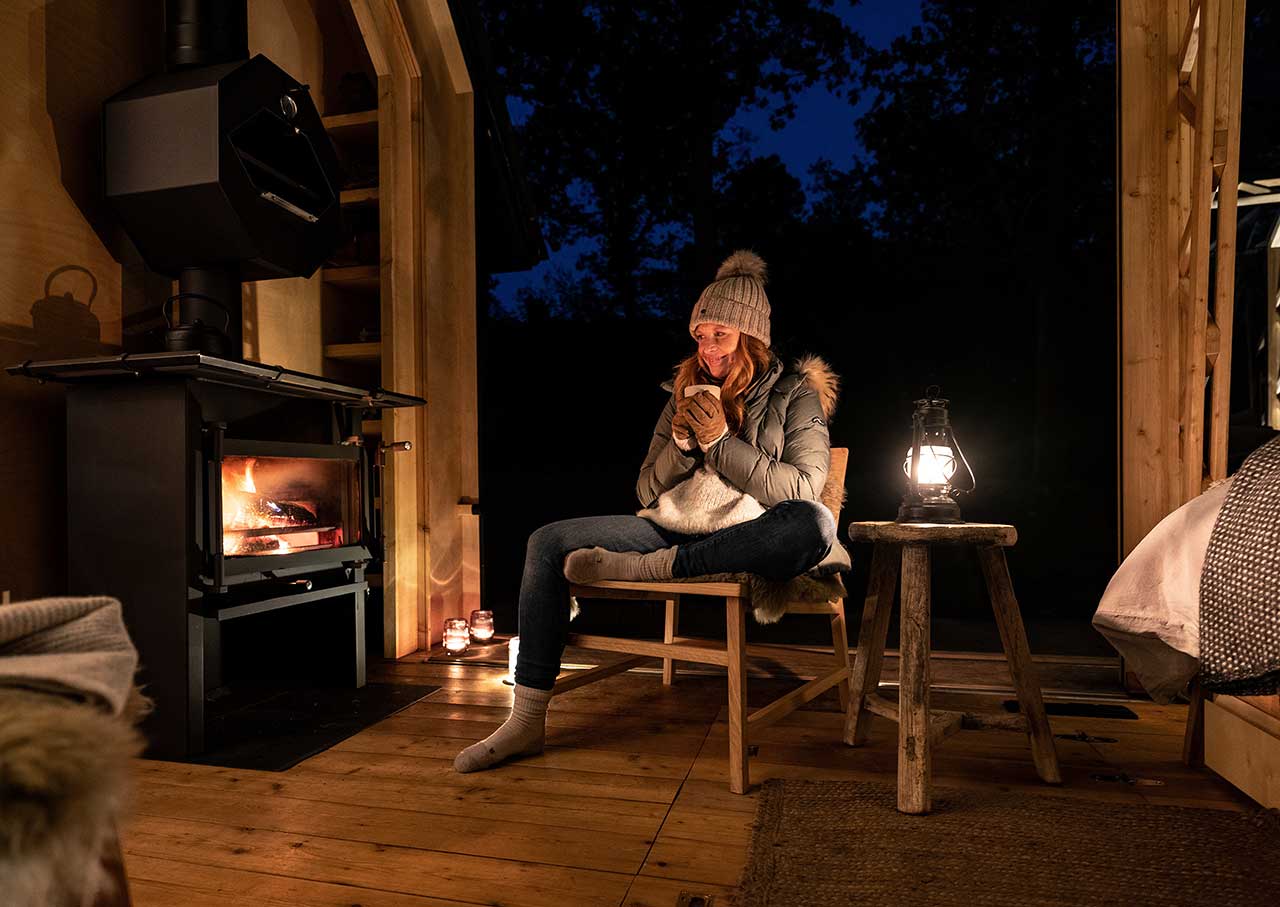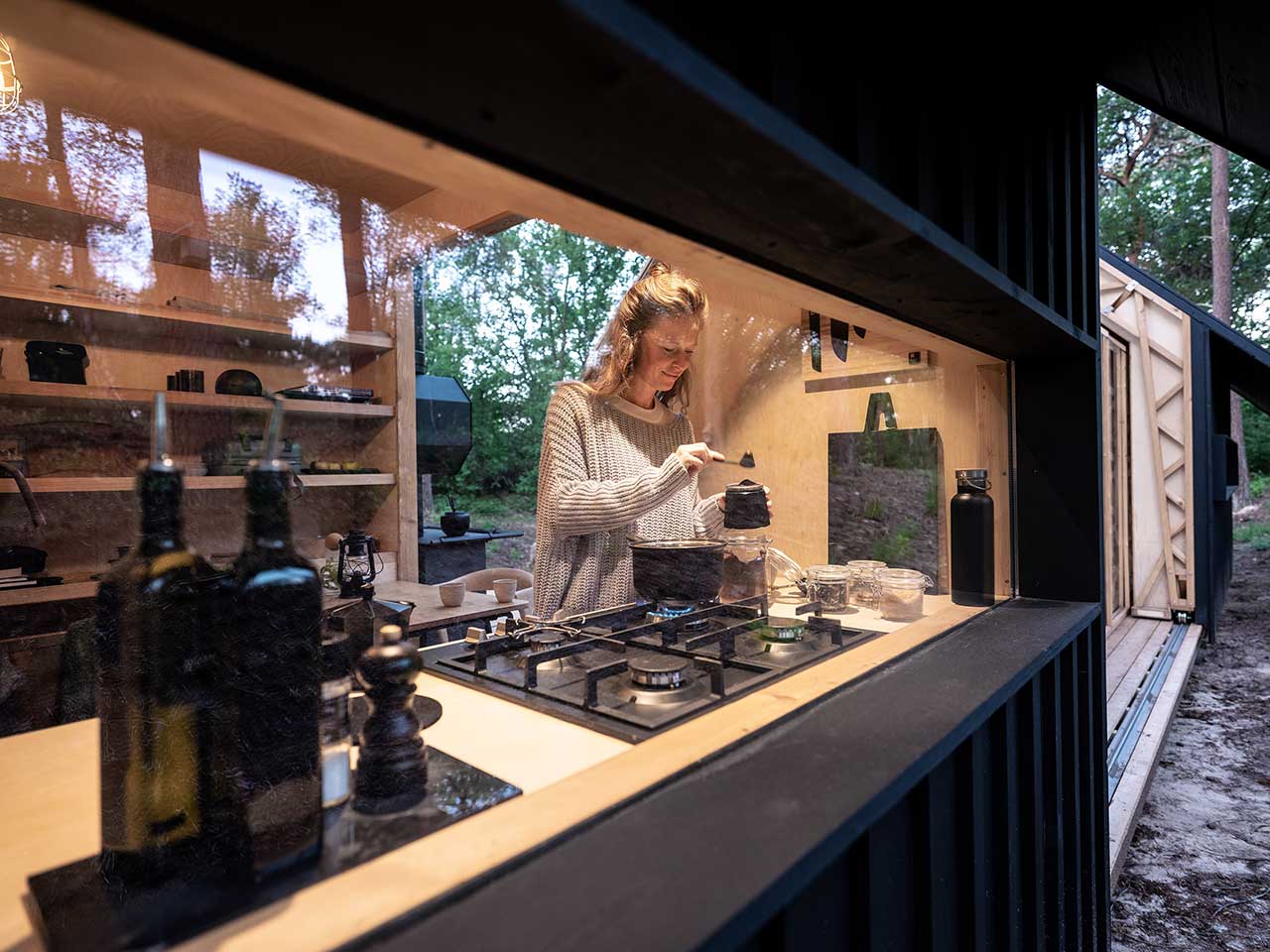 ANNA Stay: A Cozy Modern Cabin That Opens to the Elements
1/17 Photos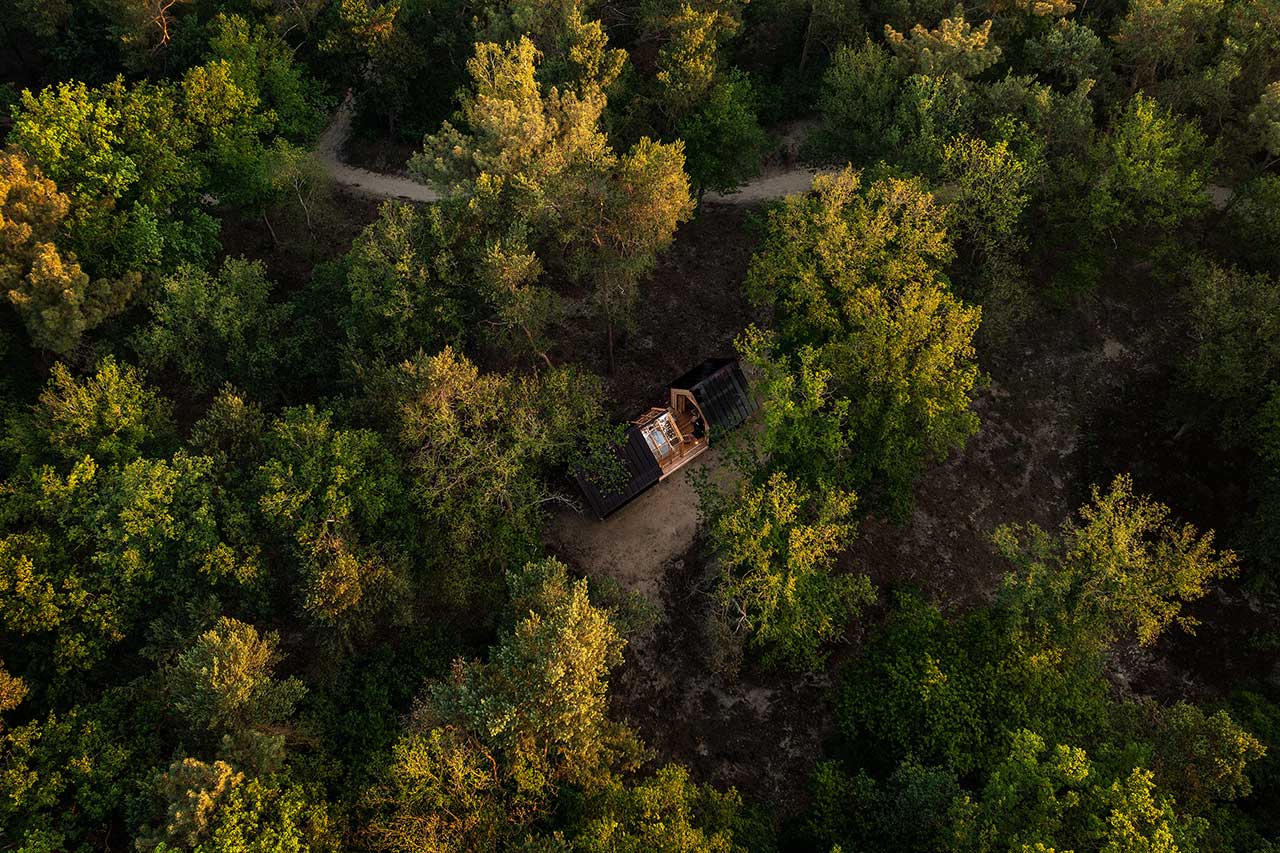 2/17 Photos
3/17 Photos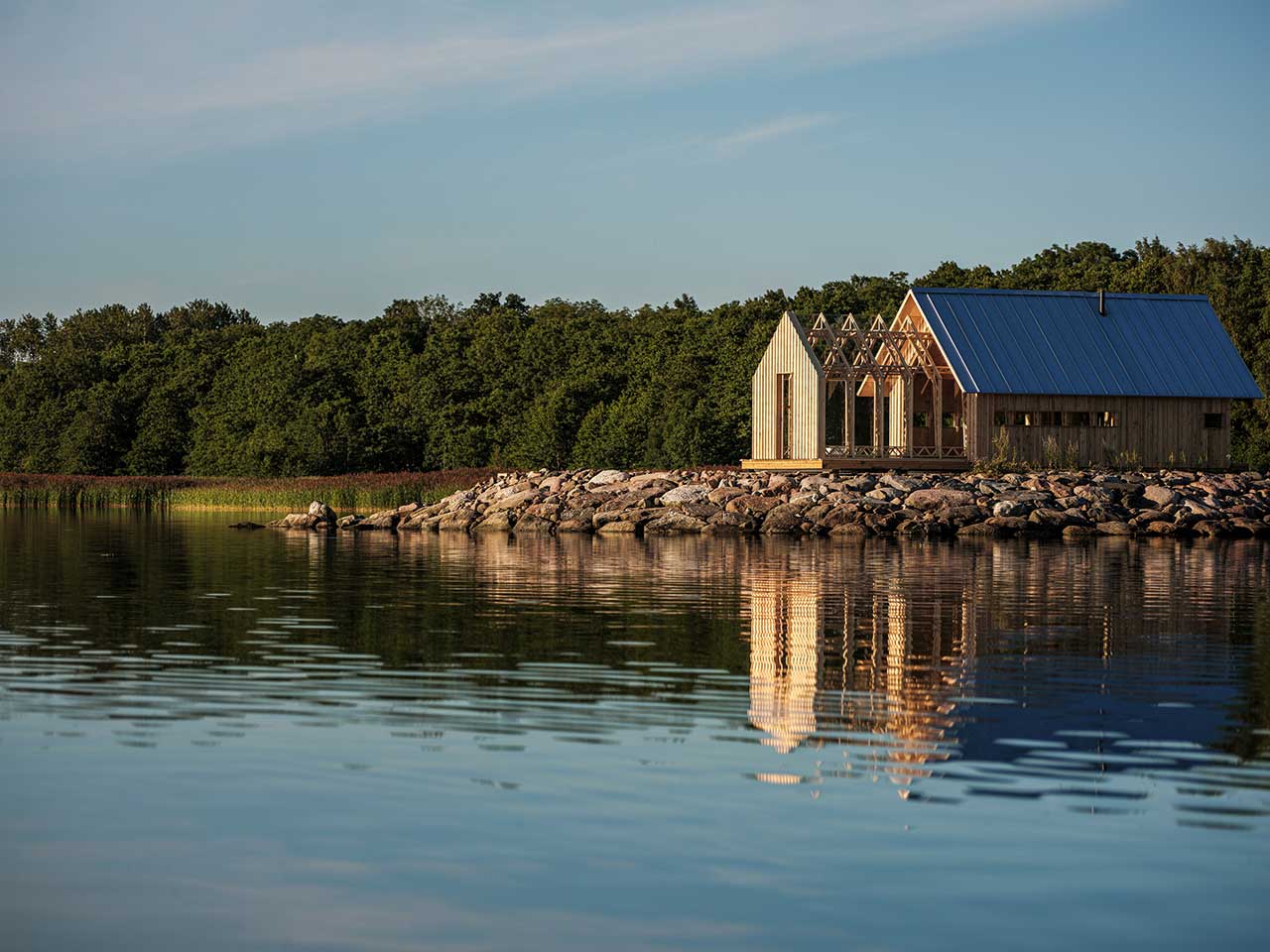 4/17 Photos
5/17 Photos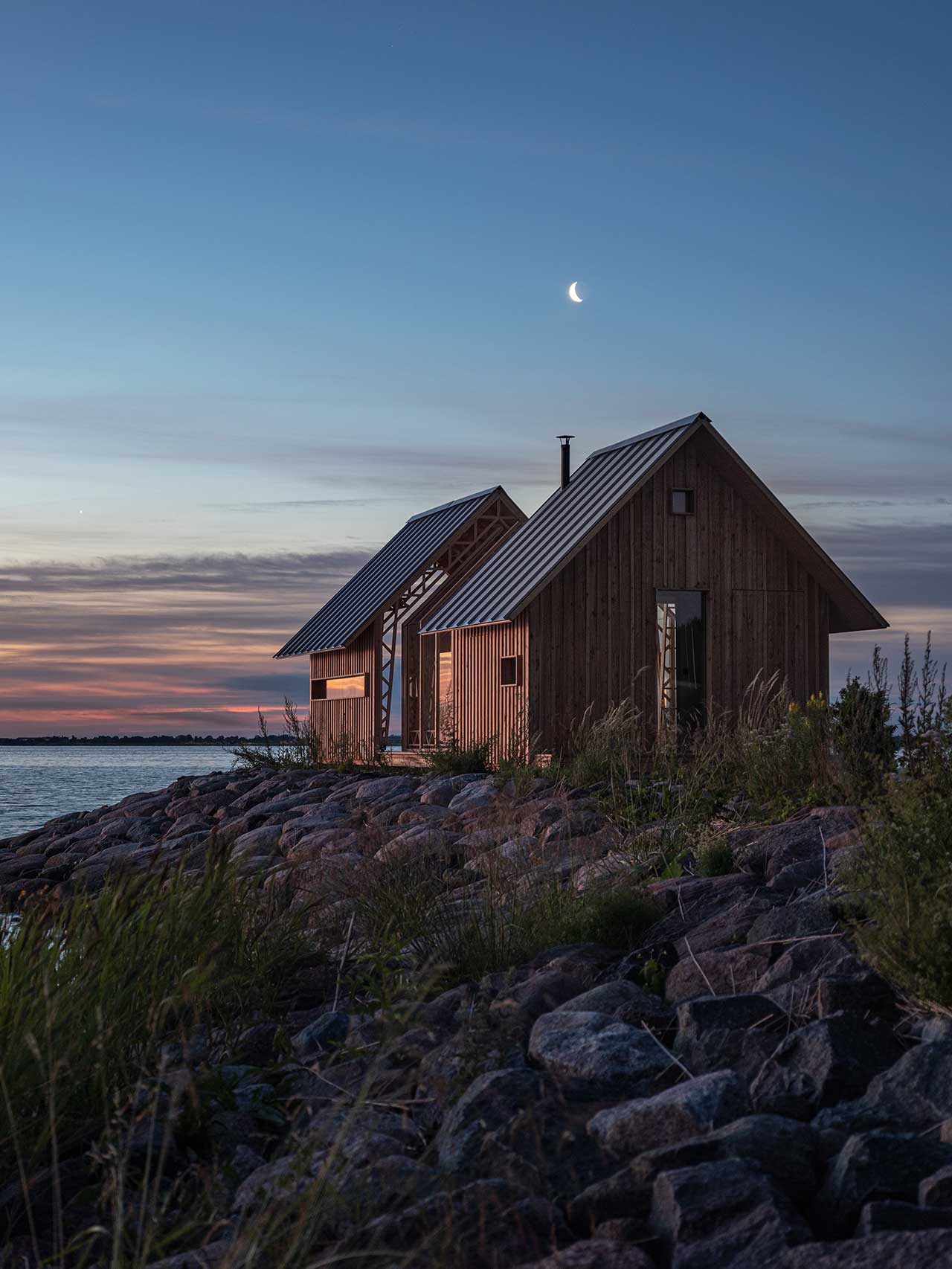 6/17 Photos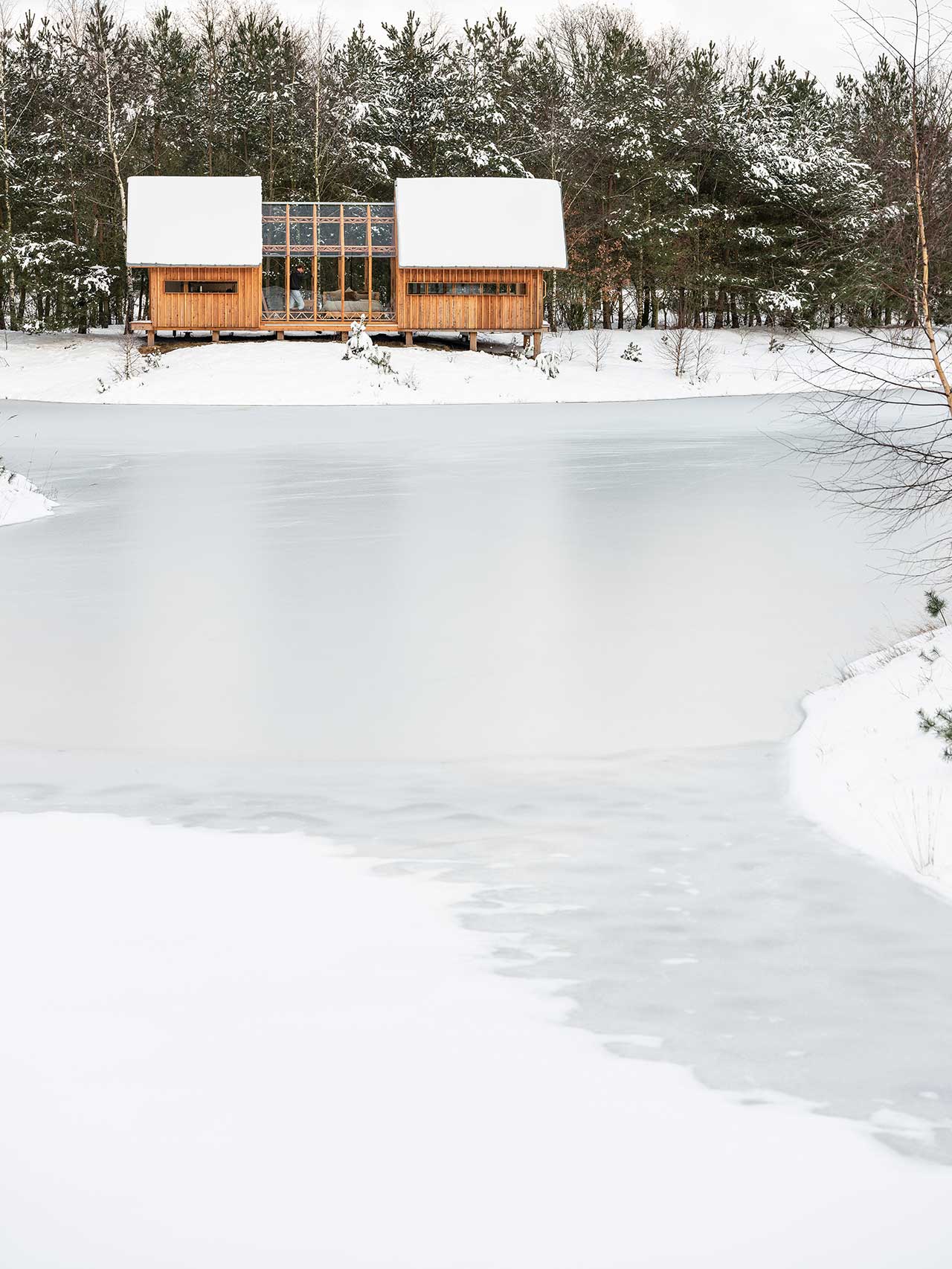 7/17 Photos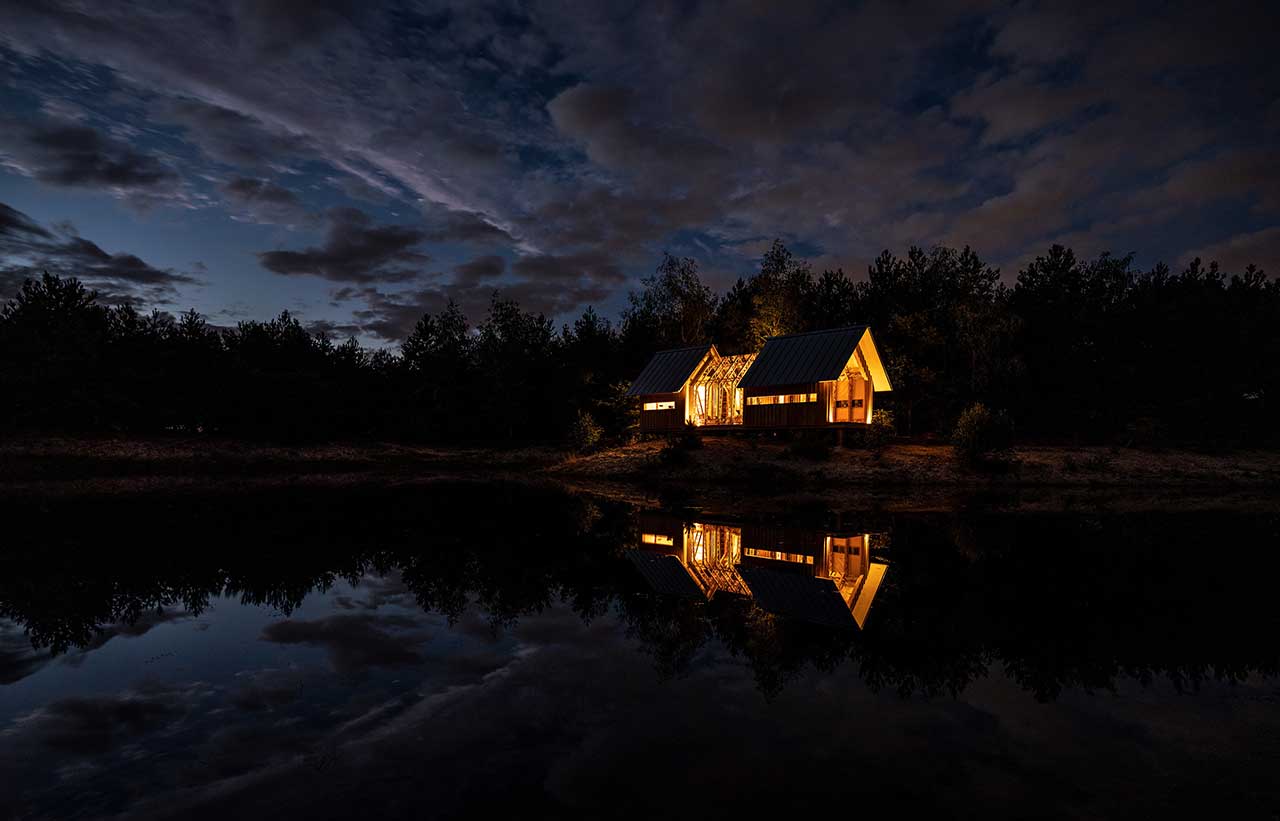 8/17 Photos
9/17 Photos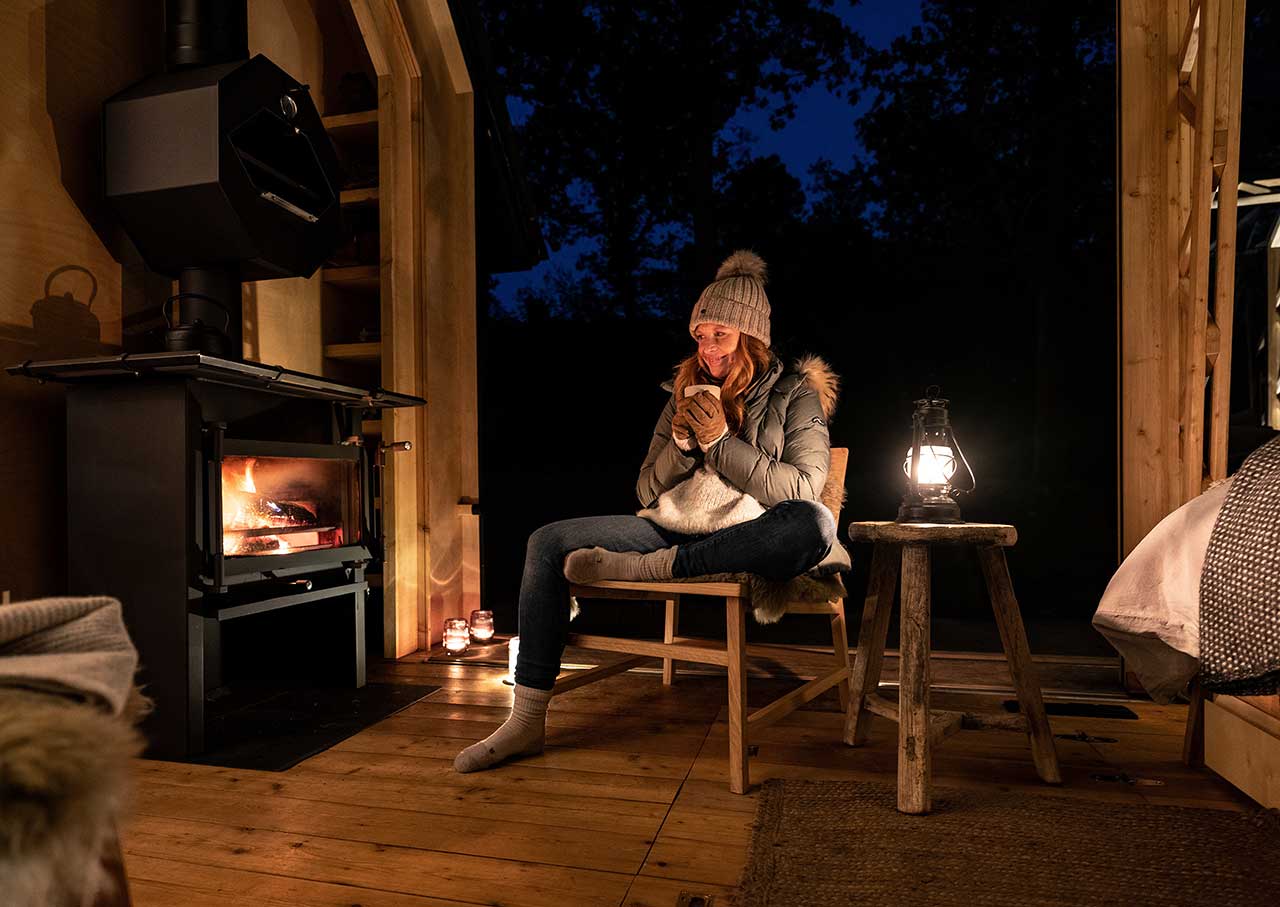 10/17 Photos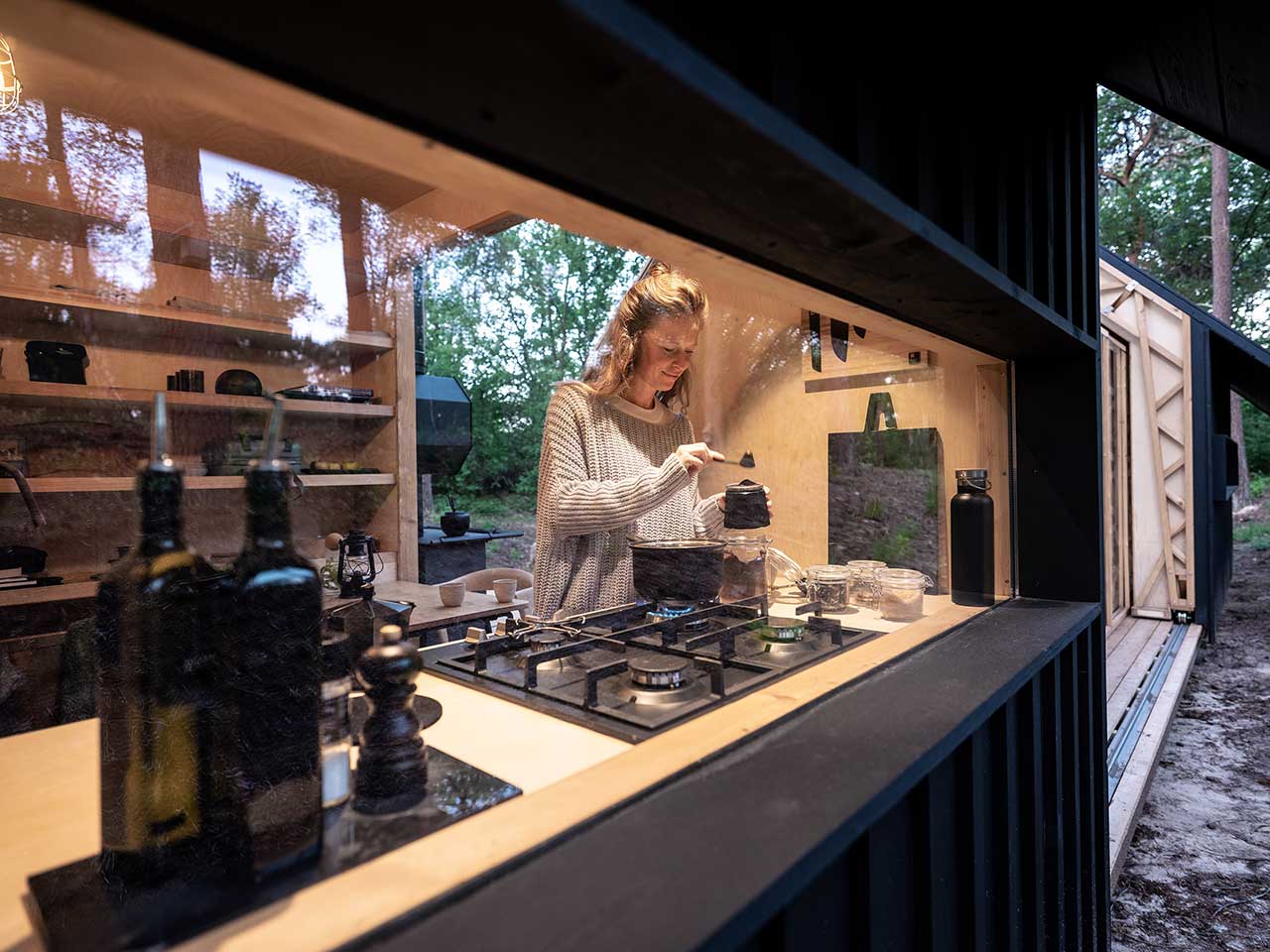 11/17 Photos
12/17 Photos
13/17 Photos
14/17 Photos
15/17 Photos
16/17 Photos
17/17 Photos
After building a garden shed for his mom, Dutch designer Caspar Schols has further developed the design to create the ANNA Stay cabin. It's not your average cabin, though, as it has a moveable wooden structure that opens it up to the elements. The unique design allows the occupant to live with nature instead of blocking it out.
The outer walls are made up of two 'shells' on rails with the inner consisting of a wood and glass frame, while the exterior wall is a metal roofed structure. The shells can be adjusted to create various setups depending on the weather or your mood. Just imagine sleeping in an actual bed under the stars!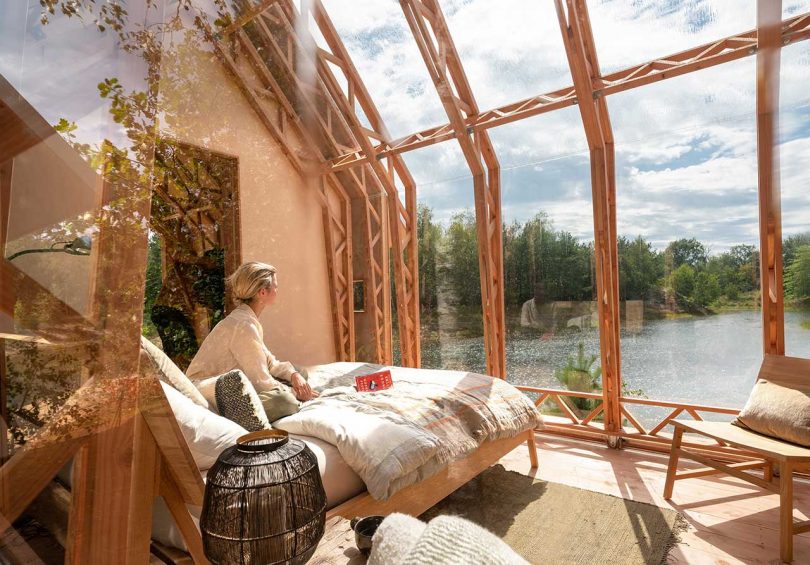 Cabin ANNA is a flat-pack design that is available in two models: ANNA Stay and ANNA Meet, a flexible cabin for meetings, yoga, educational purposes, and more. ANNA Stay can be a full-time residence or a holiday retreat as it's outfitted with all the necessities one might need: a bathroom with shower and flush toilet, fully furnished kitchen, storage, and space for up to two king size beds. A heating system can be installed if needed.
The original ANNA Stay cabin opened in March 2021 in Holenberg, The Netherlands and is available to rent. If you want to buy your own, they're currently available for purchase and delivery in Europe. The cabins will then be available in North America in the first part of 2022, and beyond that in late 2022.
Photos by Jorrit 't Hoen, except where noted.