Announcing the L A M P 2021 Winners!
Announcing the L A M P 2021 Winners!
1/21 Photos
2/21 Photos
3/21 Photos
4/21 Photos
5/21 Photos
6/21 Photos
7/21 Photos
8/21 Photos
9/21 Photos
10/21 Photos
11/21 Photos
12/21 Photos
13/21 Photos
14/21 Photos
15/21 Photos
16/21 Photos
17/21 Photos
18/21 Photos
19/21 Photos
20/21 Photos
21/21 Photos
As the media partner for the L A M P 2021 International Lighting Design Competition, Design Milk is so excited to announce this year's winners! This prestigious contest, now in its 7th year, garnered submissions from 109 cities in 40 countries. The designers and their work were juried by industry leaders Ladies & Gentlemen Studio, Studio PGRB, Lambert & Fils, and hollis + morris.
Winners of each overall category (Student, Professional, and Manufactured), as well as winners of each subcategory (Pendant, Floor, and Table) are listed below. Congratulations to everyone!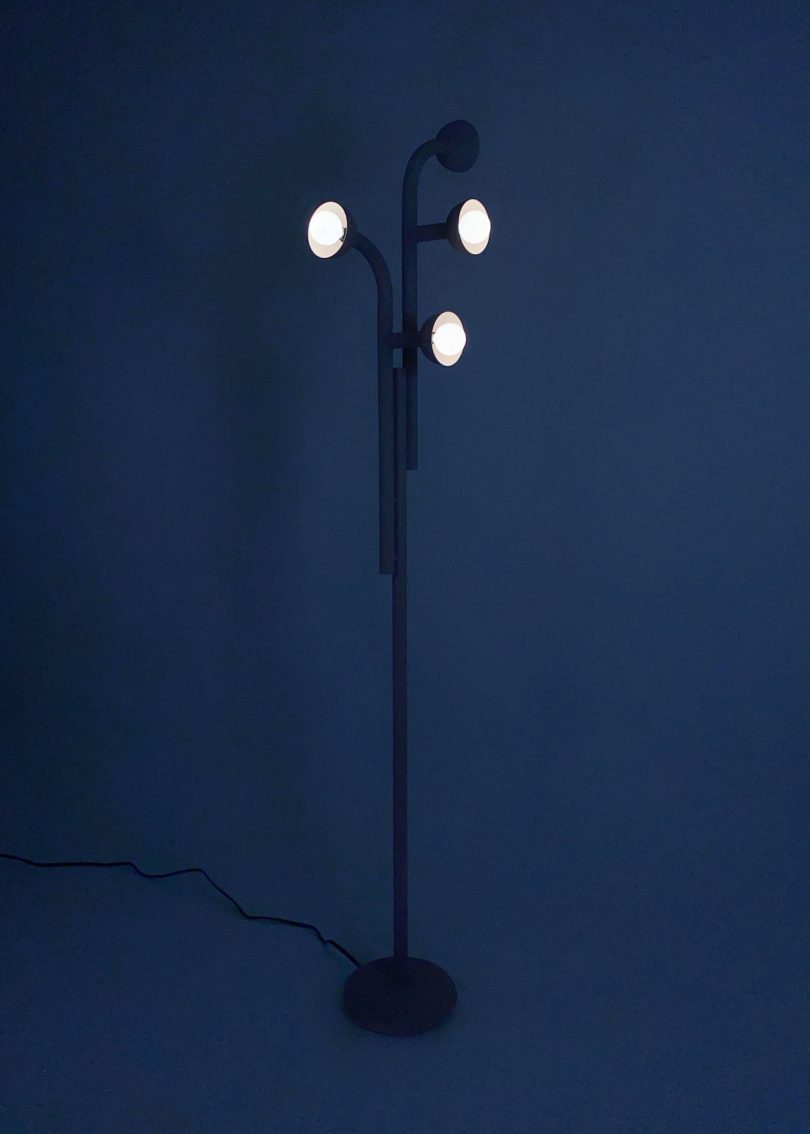 Professional Overall Winner: Periscope by Mathieu Leclerc of Studio Knowhow (Montreal, Canada)
The Periscope lamp is a take on the proverb "One man's trash is another man's treasure" as it was inspired by a lucky encounter with a beaten up 1970s Amisco stool left as rubbish on the sidewalk.
Professional Pendant Winner: Onu Pendant by Samuel Burns of Sabu Studio (Melbourne, Australia)
The Onu Pendant is a symbolic fixture inspired by natural landscapes. The light projects a warm light downwardly and can be situated in multiple interior contexts.
Professional Floor Winner: Periscope by Mathieu Leclerc of Studio Knowhow (Montreal, Canada)
The Periscope lamp is the first of a series of lighting explorations aiming to repurpose the metal frame of its original Amisco stool.
Professional Table Winner: Billy by Roee Magdassi (Tel-Aviv, Israel)
The Billy table lamp gets its name and inspiration from Billy Button flowers. The LED is held upright by a bent powder-coated aluminum stem that is placed in an opal glass sphere, creating a poetic figure.
Student Overall Winner: Revolve by Echo (Wenjie) Zhan (China / Pasadena, California)
The Revolve wall lamp is inspired by rhythm. The color changes in real time with the LED light source's position, so when you look at the light, you will always see it anew.
Student Pendant Winner: Revolve by Echo (Wenjie) Zhan (China / Pasadena, California)
A piece of dichroic acrylic is fixed below the frosted cover, giving the fixture its ever-changing look. When the light source is moved below or above this piece, there is also a subtle change in light temperature.
Student Floor Tie Winner: Loop by Julian David & Acero Rodriguez (Bogota, Columbia)
The Loop floor lamp has a sphere light that is movable and can increase or decrease the illumination. It is fully illuminated at the top, semi-illuminated in the middle, and off when it is at the bottom.
Student Floor Tie Winner: Versa by Priscilla Auyeung & Rose Zhang (Australia / New York / California)
The Versa lamp is inspired by modern space technology and the traditional practice of origami. Its manipulation of dichroic glass, modulating light through a series of hinged "folds," allows the laser-cut prismatic panels to unveil an unexpected, vibrant glow.
Student Table Tie Winner: Ky by Constance Thiessoz (Switzerland)
Ky is an oak desk lamp that is held together by dowels that allow you to rotate it. The LEDs are accompanied by a diffuser that allows you to light your workplace with ease.
Student Table Tie Winner: Oblate by Michael Yan (Hong Kong)
The Oblate table lamp started with one simple question: can we turn light on and off in a different way? A magnet is hidden inside the oblate top and when turned downwards, it activates the reed switch in the bottom body. To turn it off, simply turn the orb face back up.
Manufactured Overall Winner: Suction Cup Lamp by Lukas Heintschel & Kilian Klepper of Neozoon (Munich, Germany)
This lamp sucks, literally. Thanks to its large, custom engineered suction cup, it can be attached to almost any surface without leaving residue.
Manufactured Pendant Winner: Suction Cup Lamp by Lukas Heintschel & Kilian Klepper of Neozoon (Munich, Germany)
The Suction Cup Lamp has a rechargeable battery and a dimmable LED, providing ideal lighting for any environment it's placed in.
Manufactured Floor Winner: Orion by Roman Tomek (Czech Republic)
Orion is a projection lamp that can be adjusted in composition, color, and light intensity with a unique remote control. The size and direction of the light images on the wall are adjusted by the distance of the lamp from the wall, as well as rotating the lamp in the helical plane or tilting it in the horizontal plane.
Manufactured Table Winner: Od Ana by Cenk A. Kaya of Cenkkaya Design Studio (Istanbul, Turkey)
The Od Ana features a wooden light box held up by cylindrical legs that can be adjusted so that the direction of lighting can be adjusted.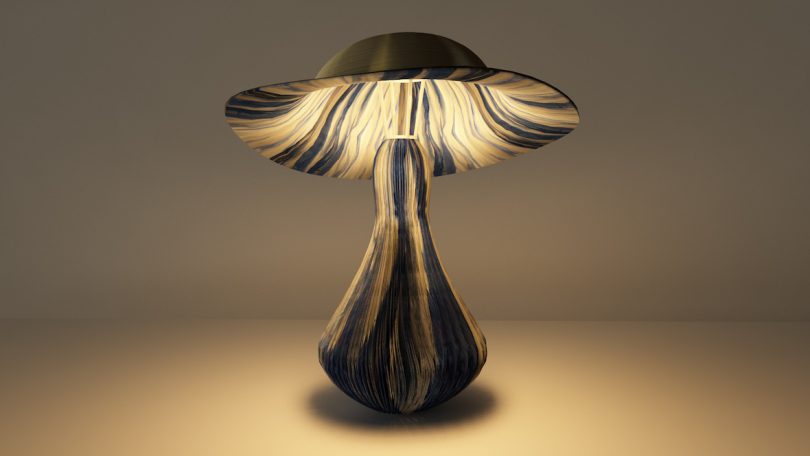 People's Choice Online Vote Professional Winner: Shibo by Chini Lichangco, Jasser Aguila, and Andre Chan (Philippines)
The Shibo light is inspired by the mushroom's morphology. Made from shibori fabric and metal, the fruiting body of Shibo strikes a balance between rigidity and fluidity, as well as art and design.
People's Choice Online Vote Student Winner: Il·lusió by Sandra Kjellman (Sweden/Italy)
Il·lusió carries a secret. When the light is switched on, light from underneath transmits through and illuminates the hidden glass spheres, displaying a new dimension of light.
People's Choice Online Vote Manufactured Winner: KVETO by Roman Blahynka of Motylum (Brno, Czech Republic)
The Kveto lamp was inspired by the growing trend of smart home solutions. Lighting and indoor plants are both elements that contribute to living space quality, so a hybrid object was created out of hand-cast concrete and 3D printed PETG filaments.
Please follow @lampthecompetition on Instagram and sign up to receive updates and information about the 2022 competition as we look forward to another exciting year!